Our research shows that meeting people is one of the main reasons why people travel solo; not having a travel companion forces you to connect with locals and to other travelers and makes you look more available to those who may not have approached you if you were with a loved one or a friend.
However, meeting others when traveling solo can be daunting, especially if you are introverted and don't have the courage to walk up to strangers and strike up a conversation.
So, how do you actually meet other people when traveling? Where can you meet others when traveling solo? And what are the best ways to connect with locals in your travels?
In this article, we have drawn from our own experiences as well as those of other travelers in our large solo female travelers community to bring you a simple and helpful guide for meeting people while traveling (especially as a solo female traveler).
Join a small group tour
Joining a small group tour is one of the easiest ways to meet people and even make friends for life. We particularly love tour companies that offer small, female-only or singles-only group tours where the majority are coming on their own, open to meeting people and ready to mingle.
Our small group tours for solo female travelers are the perfect place to meet other women who are also coming solo. While we also welcome those coming with a friend, the majority of our guests book solo and benefit from the fact that we pair them with other women so they don't pay an extra single supplement cost.
Click on each of the below tiles for more information on our small group women-only tours to each destination.
It's common for guests to meet a like minded travelers with whom they then plan another trip in the future or become friends with.
The group's small size (our trips are for between 6 and 14 guests only) favors conversations and allows all guests to get to know each other while promoting a communal space for meals and conversation to flow.
A great way to break the ice on a tour is to bring candy, local fruits or snacks that you can offer to your fellow group members. Add a nice touch by bringing local sweets or biscuits, this will be a sure-fire conversation starter.
Hostels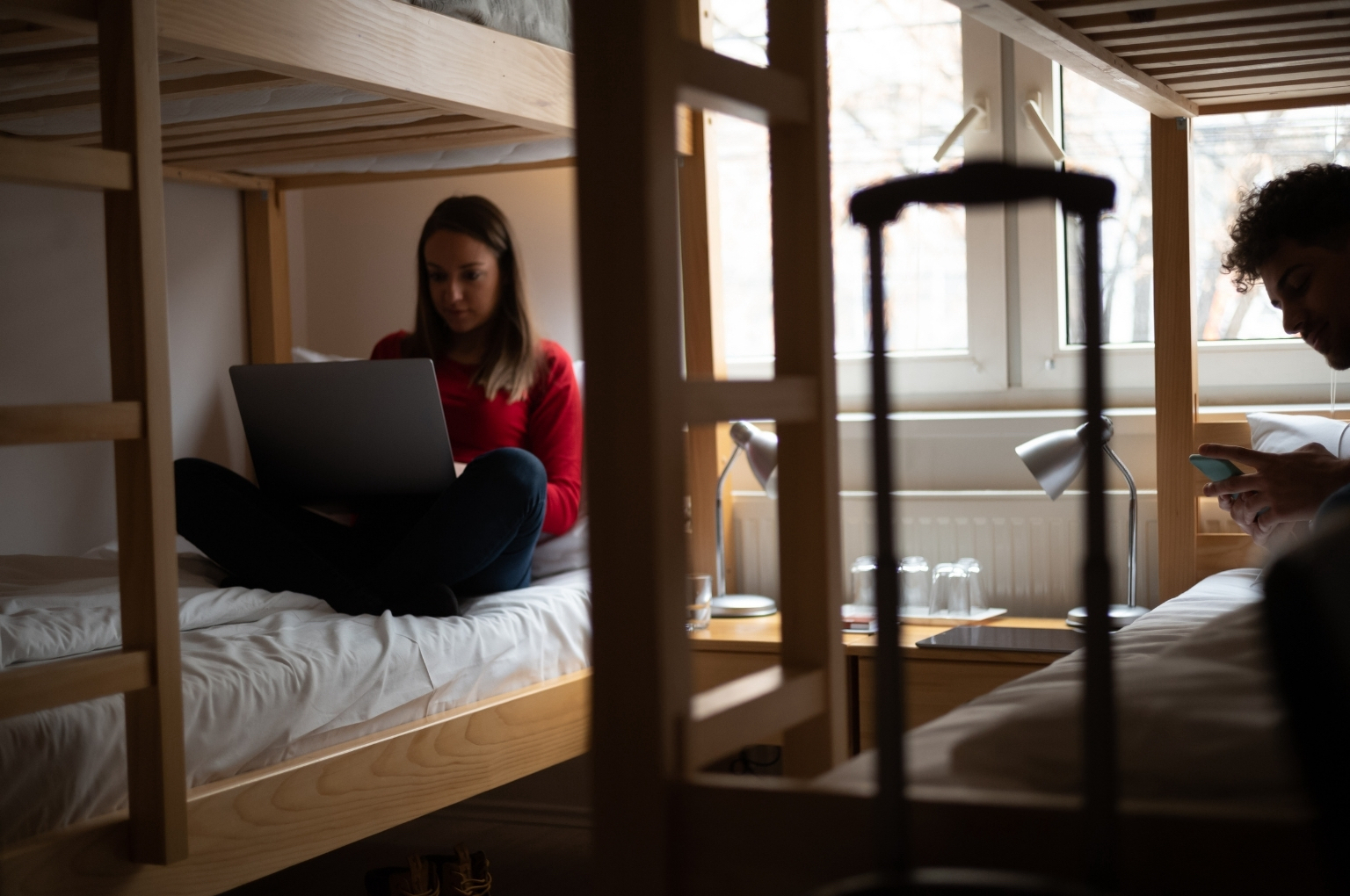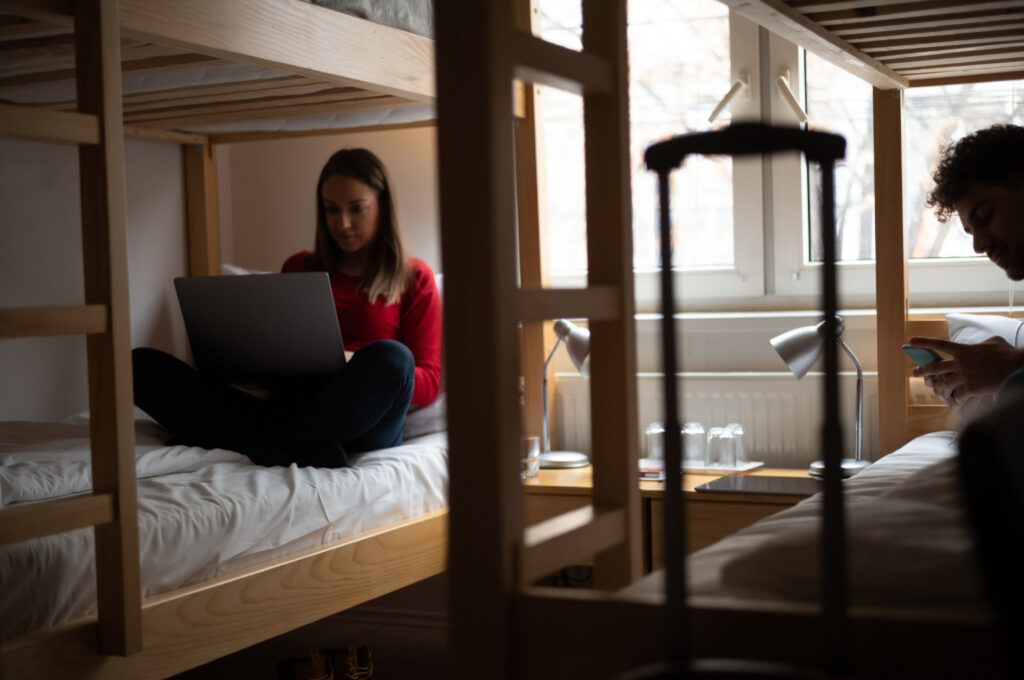 If your eyes are starting to roll just reading the word "hostel", don't move on from the section just yet. While hostels are notorious for being party havens where young nomadic adventurers gather for a cheap night of dancing and chatting, they are so much more than that and have become one of the best places to meet people while traveling.
Hostel bars are social spaces created precisely for travelers to meet. As soon as you walk in, someone will make eye contact or even greet you.
If there is a group, they will most likely invite you to join, and if you don't immediately connect with anyone, strike up a conversation with the staff, wait for more guests to come in or walk up to someone and say hi, your chances for a great conversation are high.
Many hostels also offer activities for travelers like free day tours or pub crawls. Check out the hostel's lobby or ask the staff to see which activities will take place during your stay.
The best part about staying in hostels is that hostel bars are open to anyone, guests or not, and people of all ages. Don't believe us? Check the group and see how many older women stay at hostels.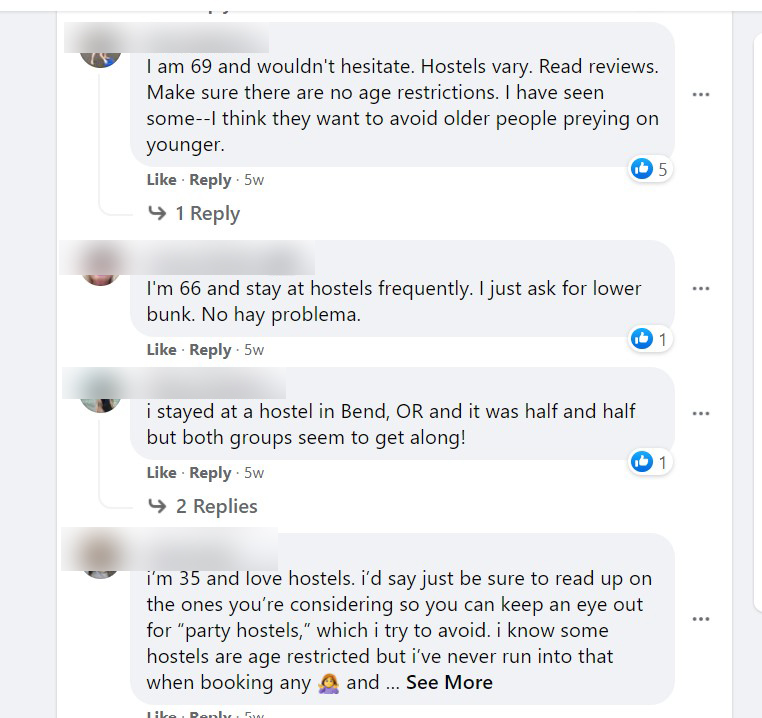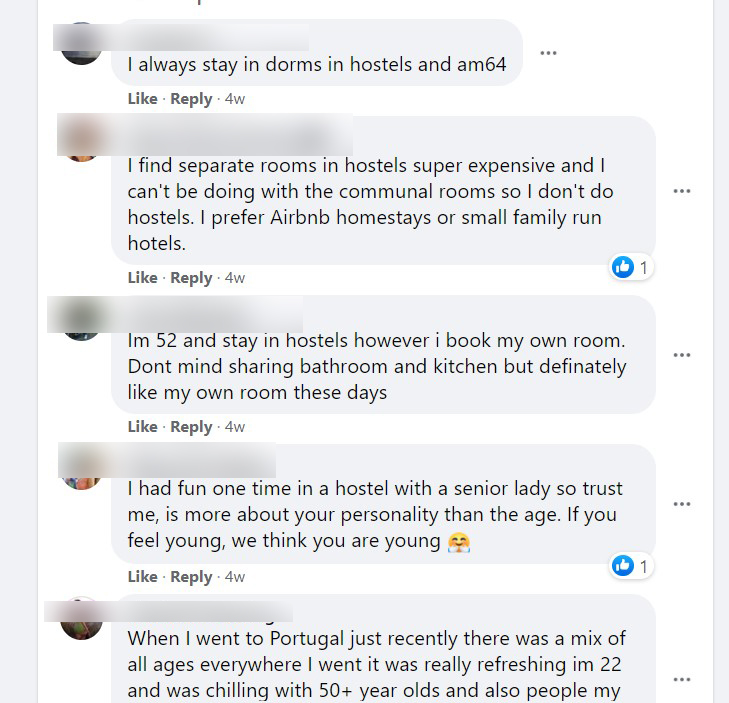 Without a doubt, hostels are a great place to meet people when traveling and you don't even need to stay there to share a drink. So find a fun and popular hostel, order a drink, or pop in to ask if they offer tours, so you can meet other solo travelers on an affordable day excursion.
Another awesome way to meet people in hostels is through 'The Solo System', a feature of the app from HostelWord, the popular hostel booking platform. This feature is included when you download their app and allows you to search for and chat with travelers that are staying in the same hostel as you during your trip. The feature was created specially for solo travelers, to make their trips more sociable and fun.
Safety tip: Get your own room, a bed in a female-only dorm or stay at a women-only hostel if you're worried about safety. And we have a full section on hostel safety tips in our Safety Guide for Solo Female Travelers here.
Join Facebook groups for connecting with travelers
There are plenty of Facebook Groups that have been created specifically for travelers looking to connect with others, find travel buddies, meet people when traveling, etc. and we recommend joining them before your trip as part of the travel planning phase.
Check out the travel buddy section in our favorite Facebook travel groups to join.
Our Solo Female Travelers Connections group is an amazing place to find other women at your destination who are willing to meet for coffee or even host you free of charge.
You can search the history first to see if there have already been threads created for your specific destination, or post a new one and you're bound to get a positive response from some beautiful and intrepid ladies!
Airbnb and other shared vacation rentals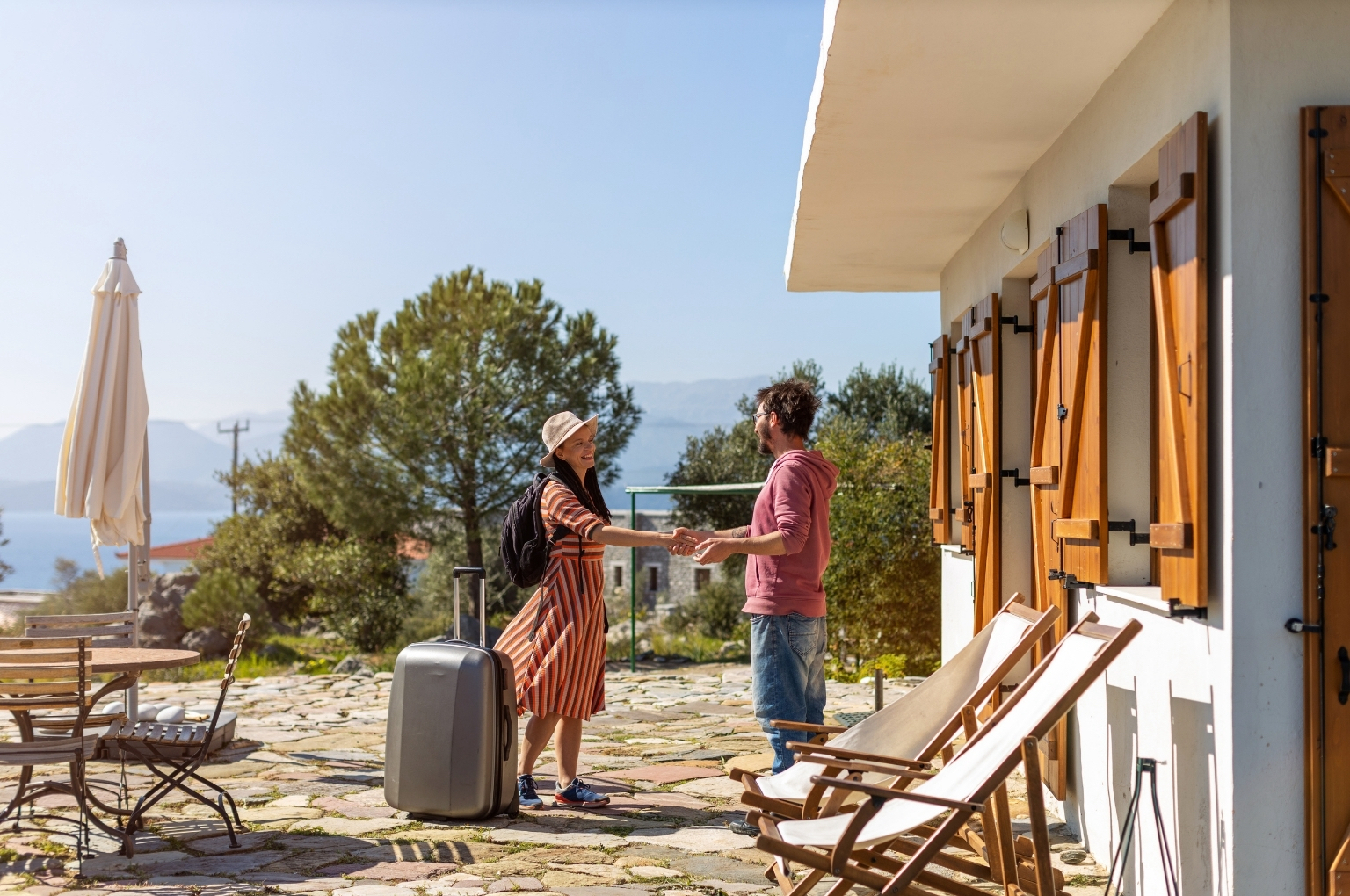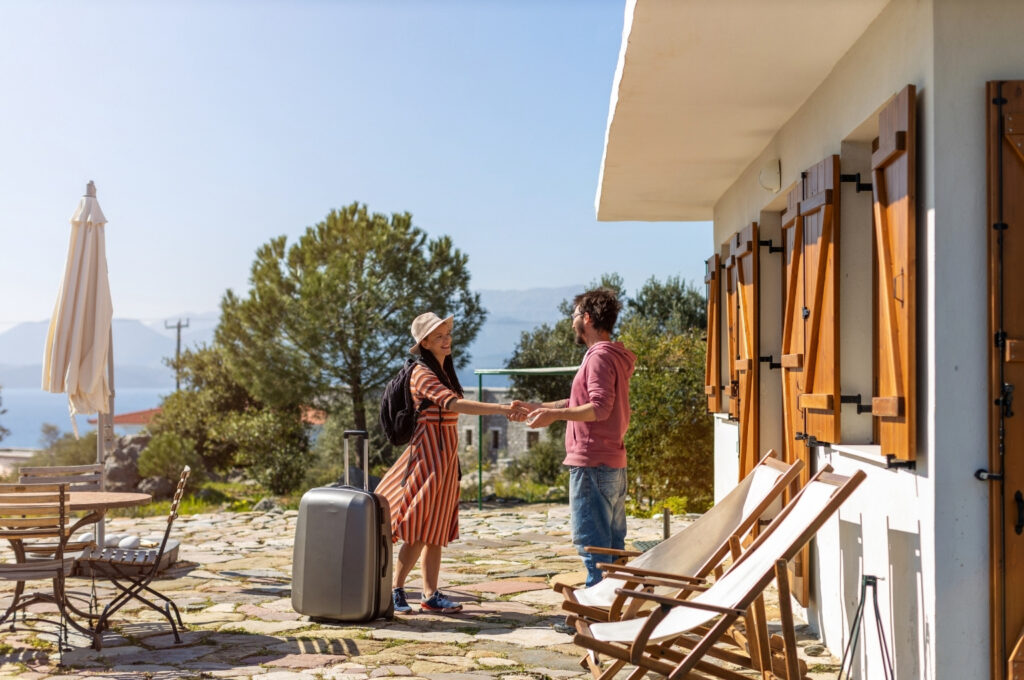 Airbnb and other short term shared accommodation rentals are fantastic places to meet people while traveling, particularly the host or other travelers sharing the space.
The best part about Airbnb, and what sets it apart from its major competitor VRBO, is that you can rent a room in someone's living space, not only the entire house or flat. So, like having your own private room in a hostel, you are forced into a social interaction when using the amenities beyond your room.
In addition to meeting travelers, booking a room in an Airbnb also allows you to meet locals. Many Airbnb hosts love meeting travelers and will not only help you with tips and advice but will also share their culture with you and maybe even take you out for dinner or drinks.
Airbnb experiences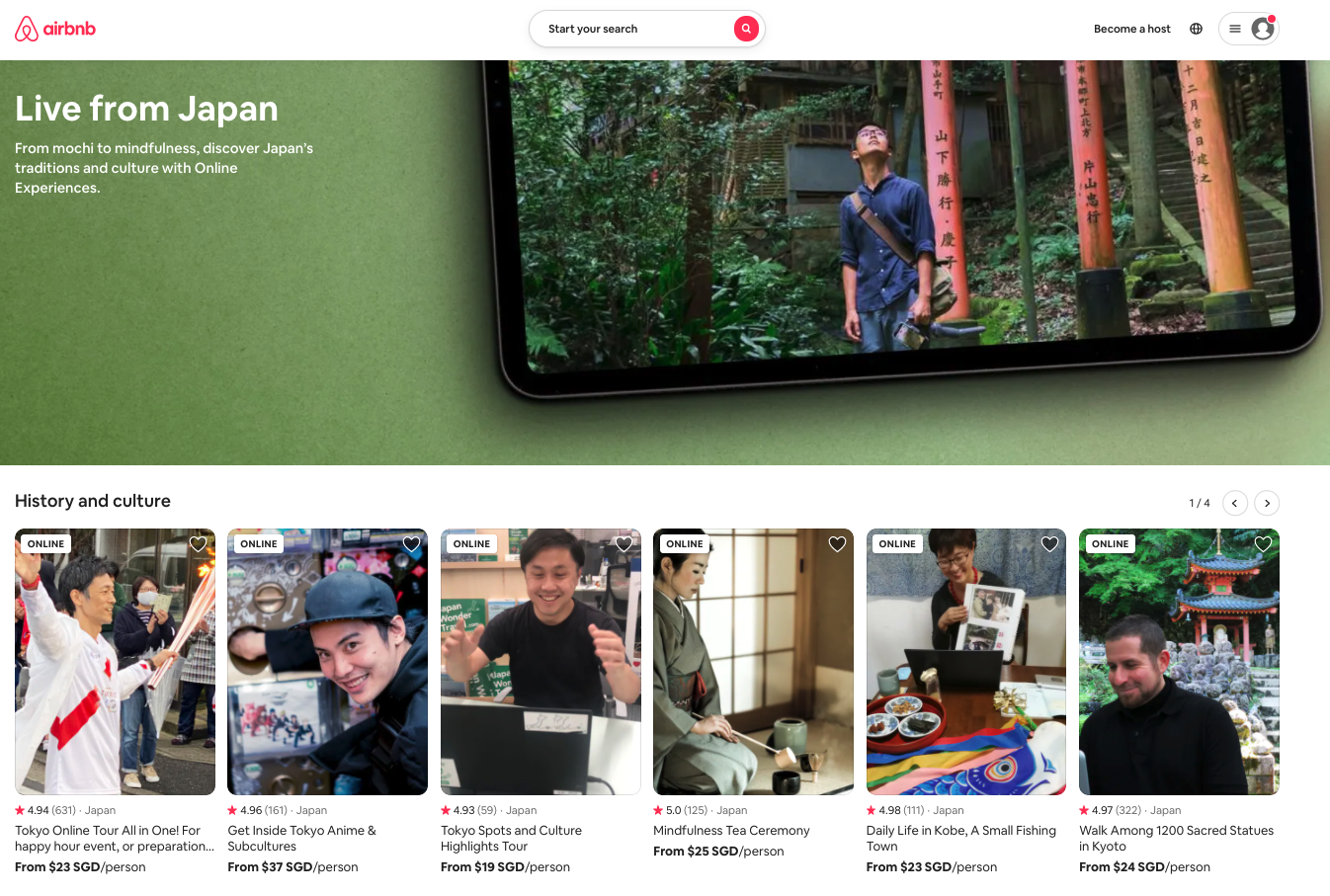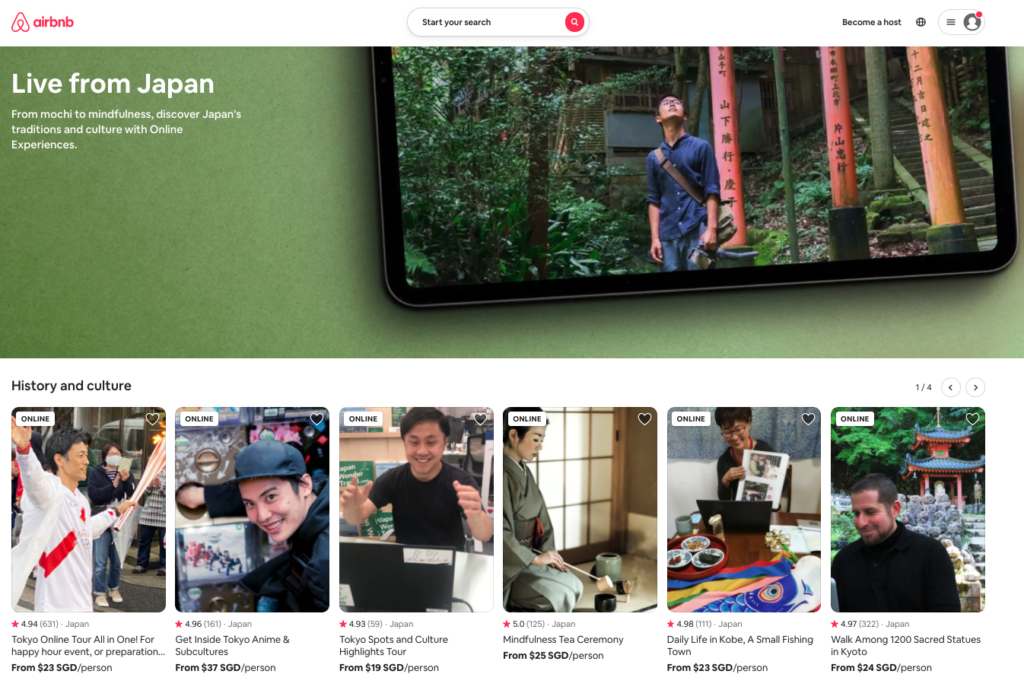 If booking a room in someone else's home is not your thing, there is also the option to book an Airbnb Experience where a local will take you on a guided tour of their hometown or teach you something about their local culture.
This might be the best answer for how to meet locals when traveling as the host is checked by the app (so it's safe), the person is a local so you'll get to learn some amazing insider info, and you can verify if the Experience is good or not by reading the reviews.
Additionally, most Airbnb experiences work like shared tours and have the added benefit of allowing you to meet other travelers in addition to the host. Definitely one of the easiest and most hassle-free ways to meet people on the road.
Hotels & hotel bars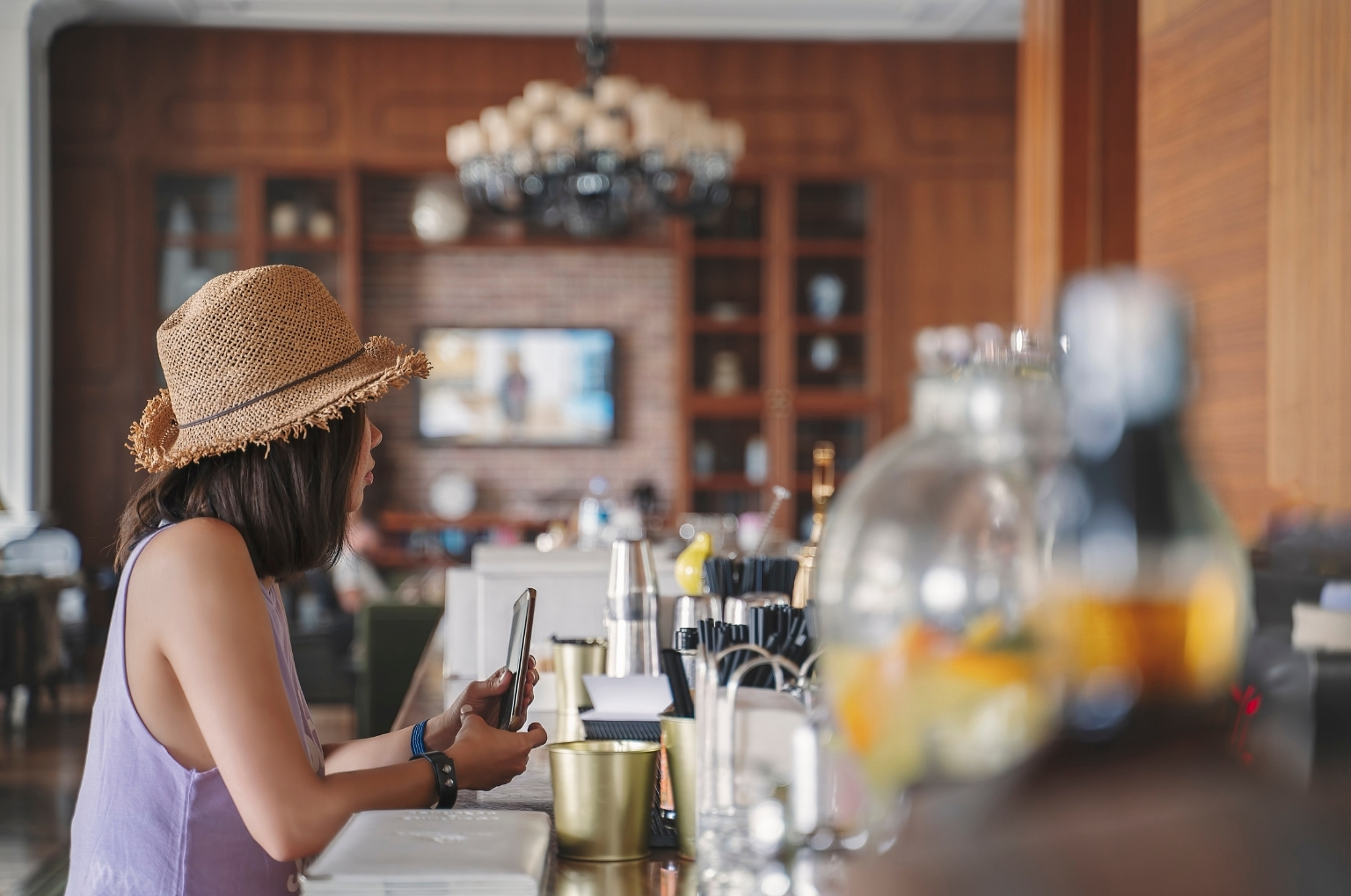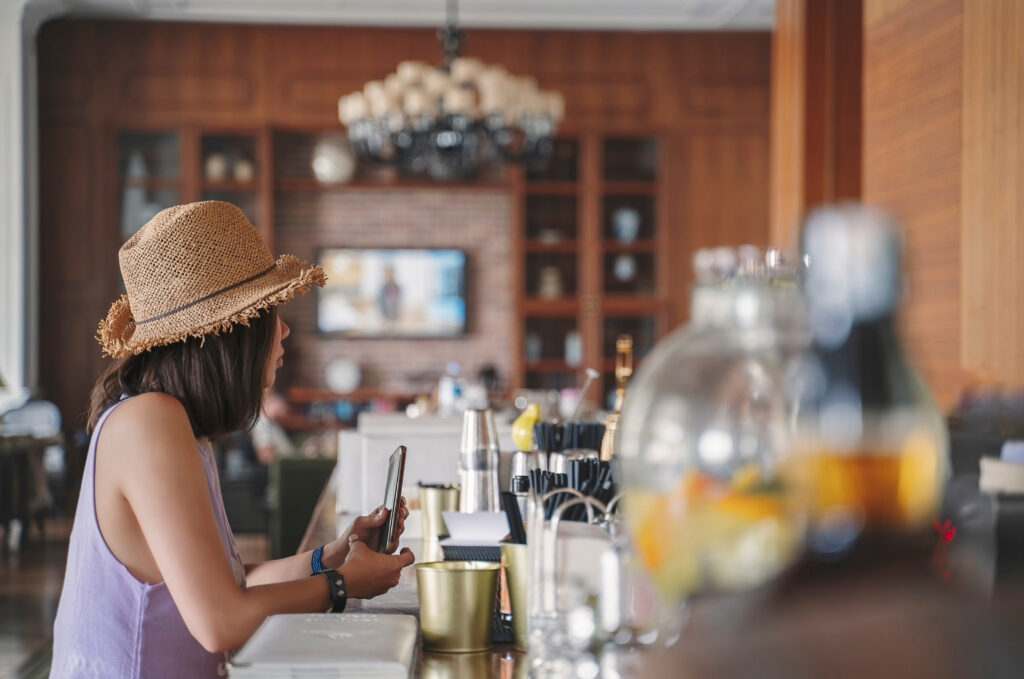 Just like hostels, hotels are fabulous places to meet people when traveling. The hotel you choose will of course depend on your travel style, but no matter what type of hotel you stay at there will always be a communal area where you can hang around and meet people.
The best spots are either chilling by the pool or having a drink at the hotel bar. The type of hotel will most tell you more about the guests staying there, so be sure to read up on the hotel reviews to see which guests frequent the place.
You don't want to necessarily check into a popular honeymoon hotel or one that caters to families if you're trying to meet people.
Vibey hotels for singles, all inclusive adults-only resorts or even business hotels are usually a better choice for when you want to meet people who are also traveling solo and wanting to meet up. The key here is to smile or even greet other guests to invite conversation.
While hotel bars are not like hostel bars in that guests are not expecting to meet other travelers, humans are social creatures and a smile goes a long way. See someone like you? Say hi!
Chat with local staff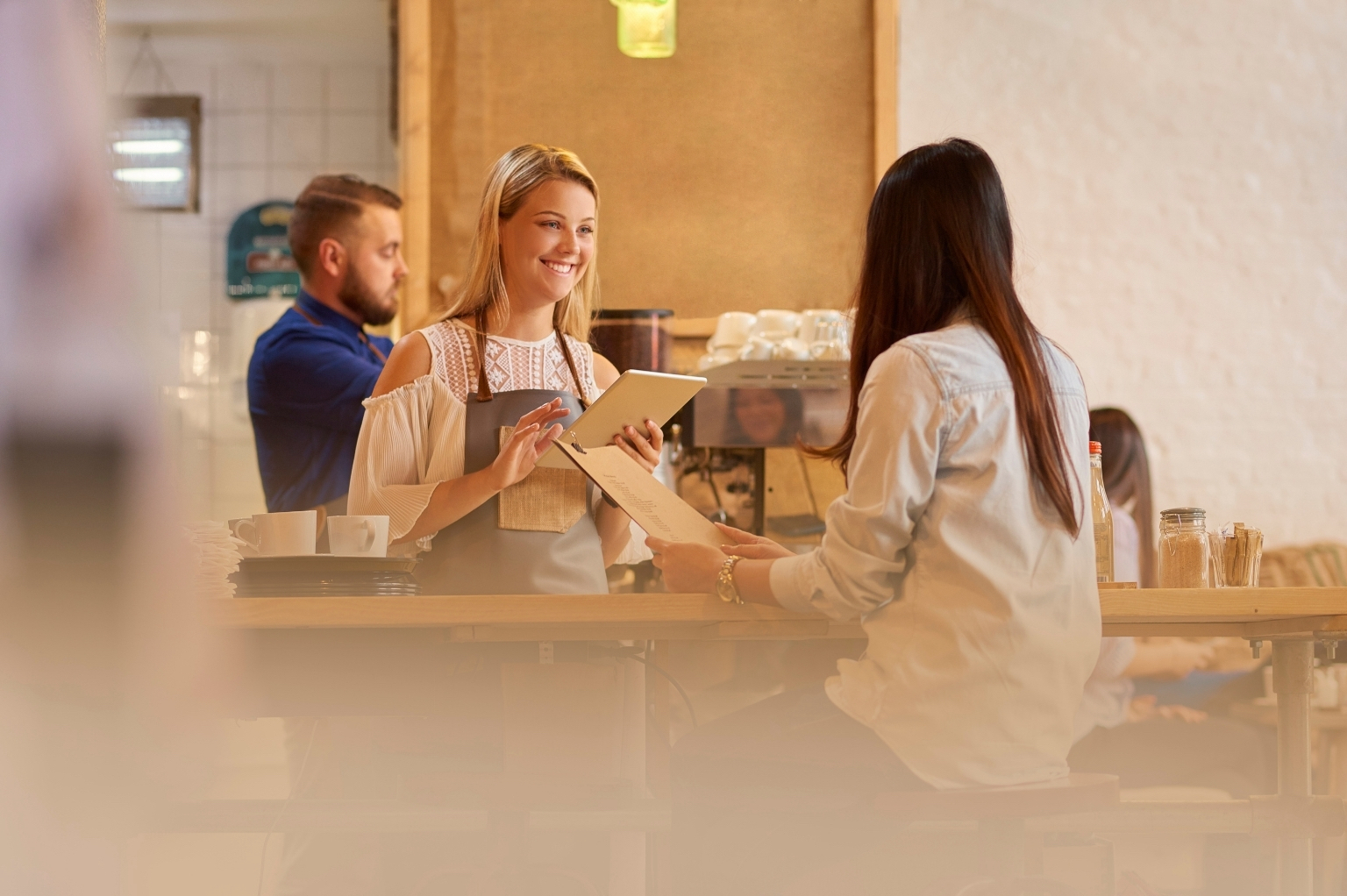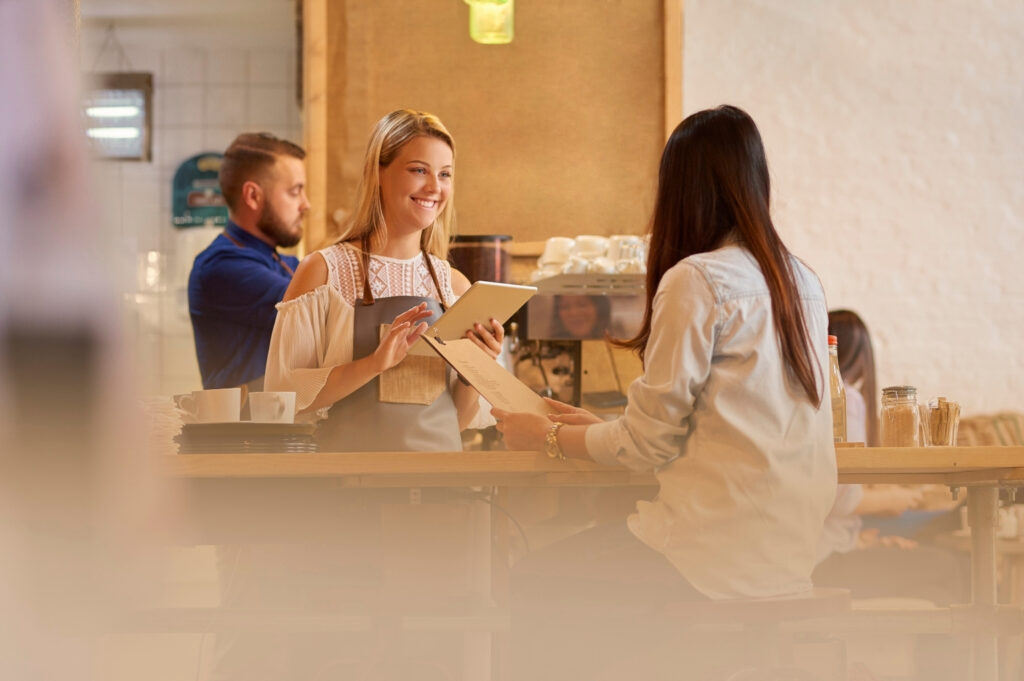 As we mentioned above in the Airbnb Experiences section, locals are always the best type of people to meet when traveling as they have insider info on the place you're visiting and can help you learn more about it.
The easiest local employees to meet when traveling are those working in the service industry, such as waiters, baristas, clerks or barmen/women. At bars and local restaurants, sit at the bar, and strike a conversation with the staff, you never know where that may end.
Meetup App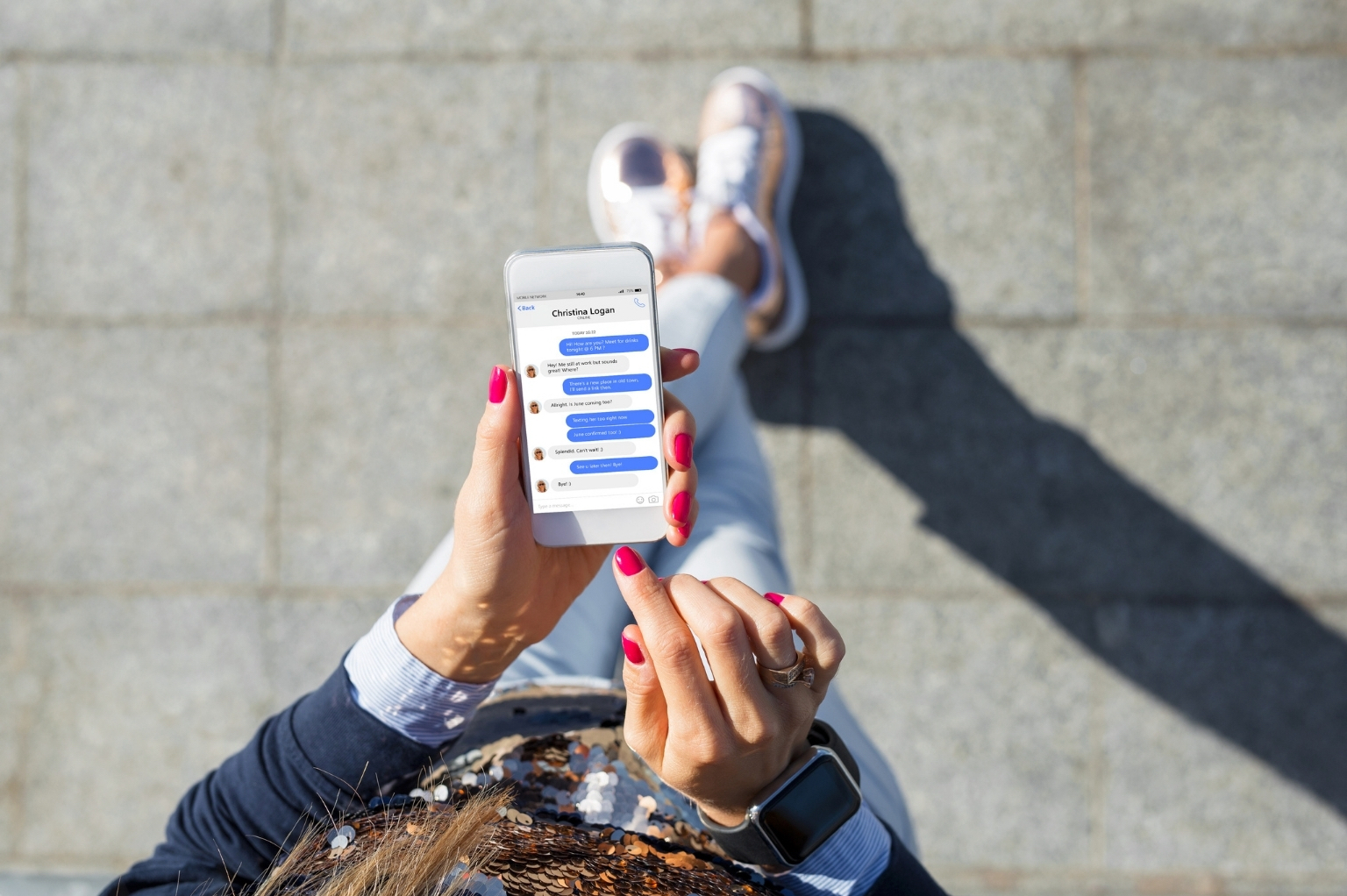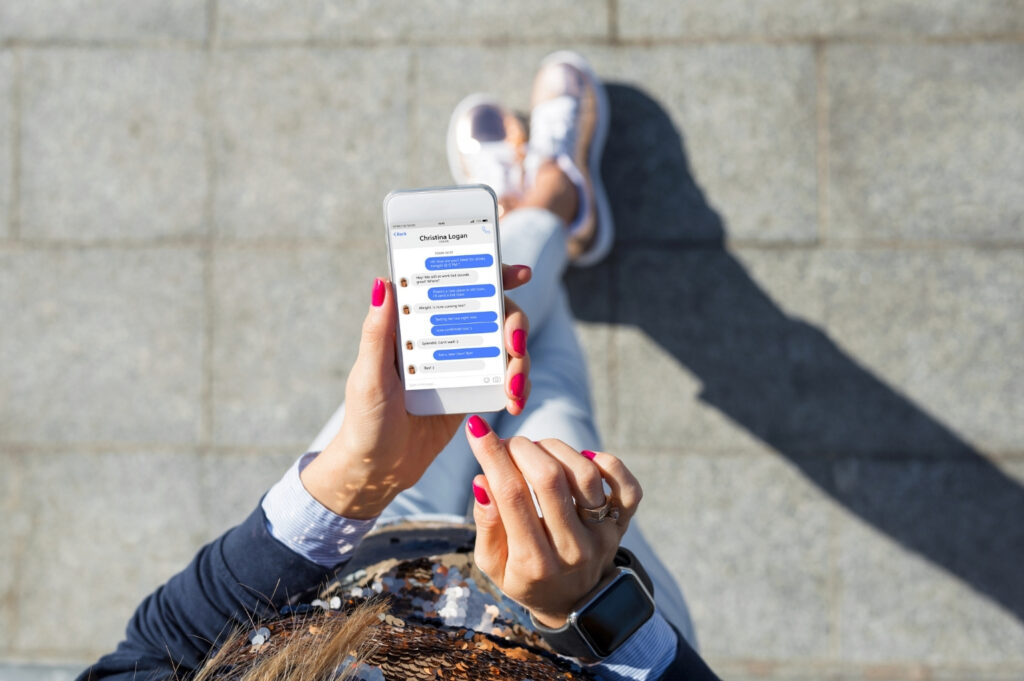 Another great way to meet locals is to join a group for an activity via an app like Meetup. The platform allows you to join any type of group you desire from hiking to wine tasting to sunrise yoga and beyond.
Some of the activities are paid, or there is a cost involved in participating, but they are an alternative to taking a tour in that there is no guide but rather a local host who created the group and whose job is to make all joiners feel comfortable and welcome.
Instead of exploring a tourist attraction, you are more likely to do something that people living at the destination enjoy doing.
Although Meetup is designed for locals to meet other like minded people with similar interests, they are open to anyone and this can be a great way to get in touch with those living in a city, expats or locals.
Signup to Meetup and search by destination, then use filters like day, type, distance, category and sort by relevance to ensure you join the right group. You can also see all the possible attendees and check their profiles if you need to.
Conversation Exchange website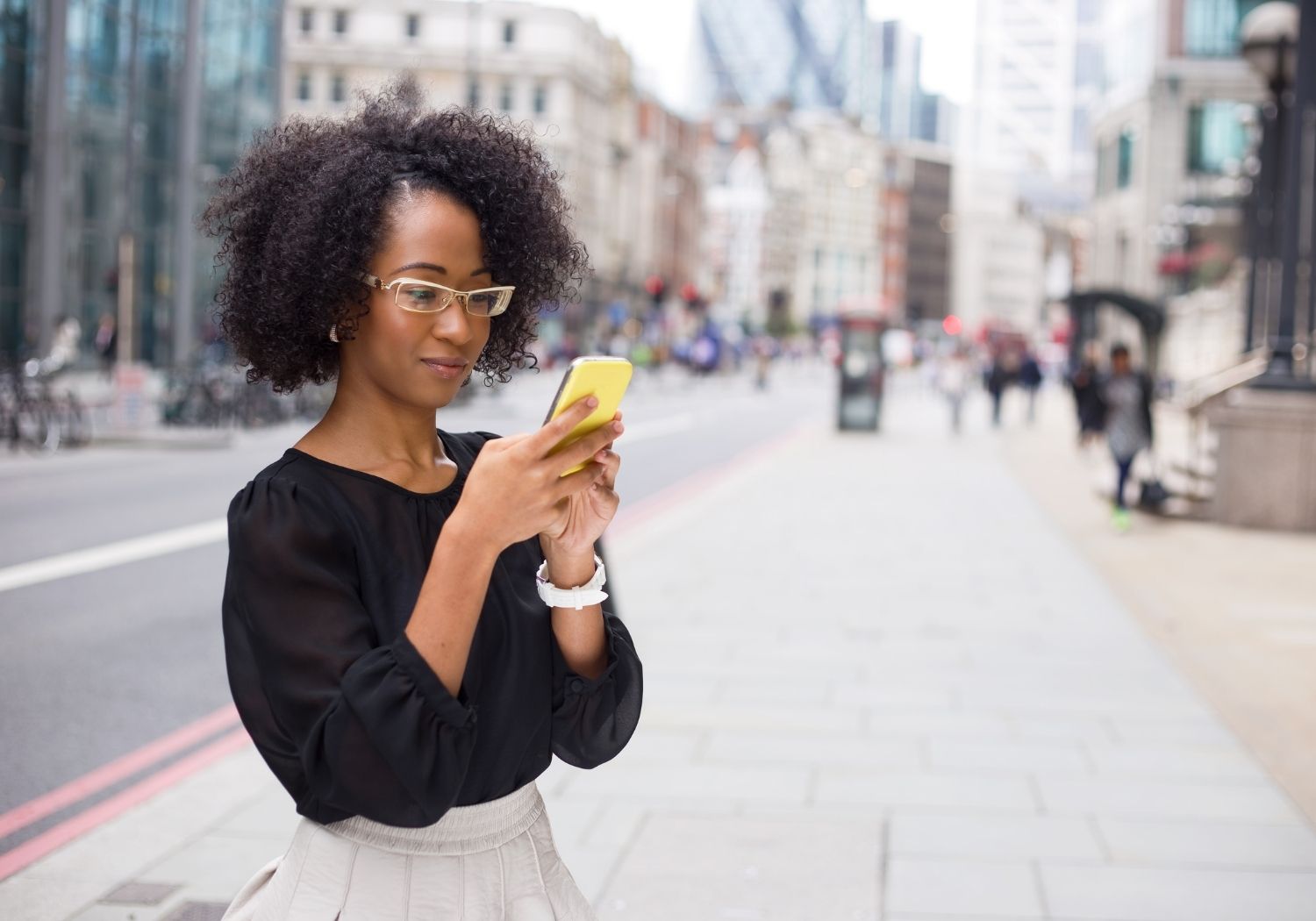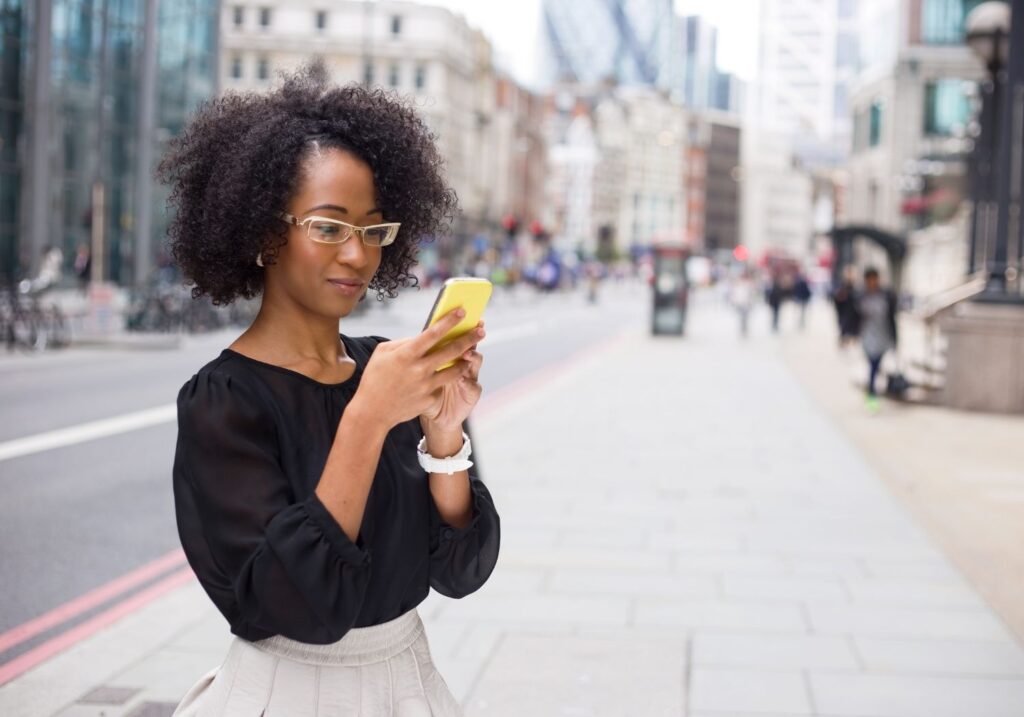 A great resource for connecting people while traveling, Conversation Exchange is a free website that allows people to learn new languages by connecting with each other. First step is to create your profile and set up your language learning goals depending on the places you are traveling to or the languages you want to learn.
You can choose more than one language to practice. What the site does, is it connects you with locals, who have those languages as native, and you get the chance to text them, video chat with them or hang out with them in real life when you get to that destination.
In exchange, you can teach them your native language, so they can improve in a conversational level. Conversation Exchange was recommended by our group member Jean, who has made friends all over the world via the website who have visited her and she has visited when traveling.
Dating Apps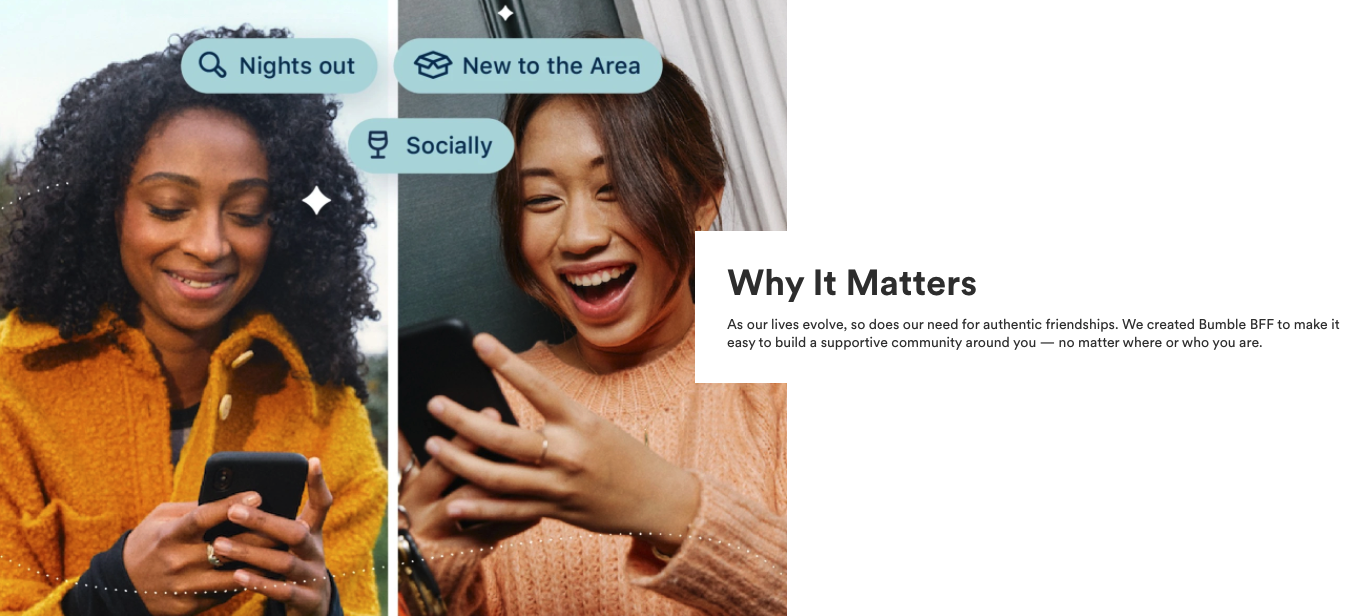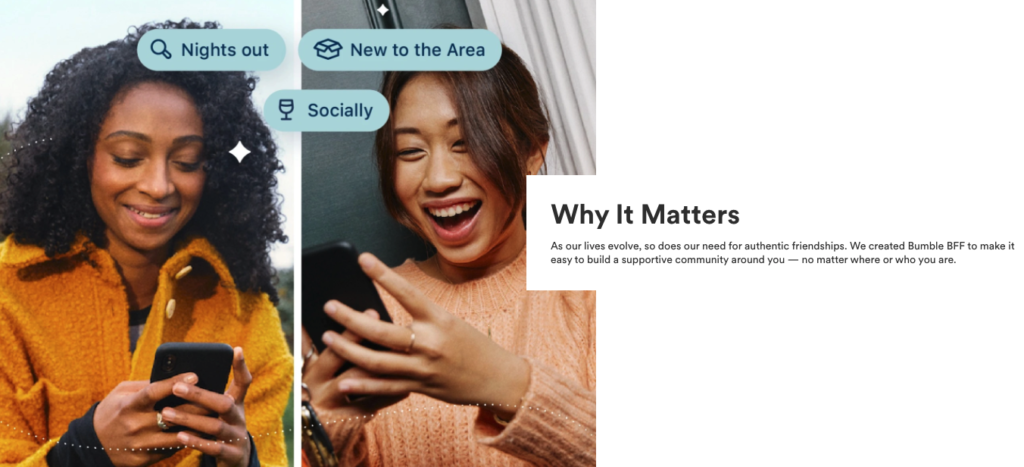 When we think of dating apps like Tinder, we usually conjure up images of hookup culture where body parts are flashed and aesthetics matter. But there's actually a great feature on these apps for people who aren't looking to just hook up: Friend finder.
Apps like Bumble BFF, Hey! Vina, Tinder and Friender all have options for making friends with new and interesting people by using this option. You can choose to meet only women or men if you are extra worried about misunderstandings, and filter out people from the opposite gender.
Bumble BFF is specifically designed with friendship in mind, and is targeted at women who may be new in a city, or are just looking to socialize with others without any romantic intentions.
Another great feature is Bumble's "Travel Mode", which is part of the Bumble Premium subscription. With "Travel Mode" you will be able to select your destination, and your profile will appear in for 7 days, so you can start meeting people ahead of your trip.
Learn more about travel dating apps and tips to stay safe here.
Local and Expat Facebook Groups
One of the best ways to meet people when traveling is by joining local and expat groups at the destination.
These groups are made of locals who seek connecting with others, or by foreigners who may have a smaller friend circle than back home and who are by definition open to meeting people.
Use Facebook's search function and find destination groups, then check if they have local events and meetups, post asking to meet locals, or ask where is the best place / way to meet locals, and you might be surprised at how many people will reply or reach out to connect.
In addition to being a great place to meet locals or expats, local Facebook groups are also a great source of ideas when planning a trip and can tell you about the latest events and local news which may be relevant to your trip.
Female hosting platforms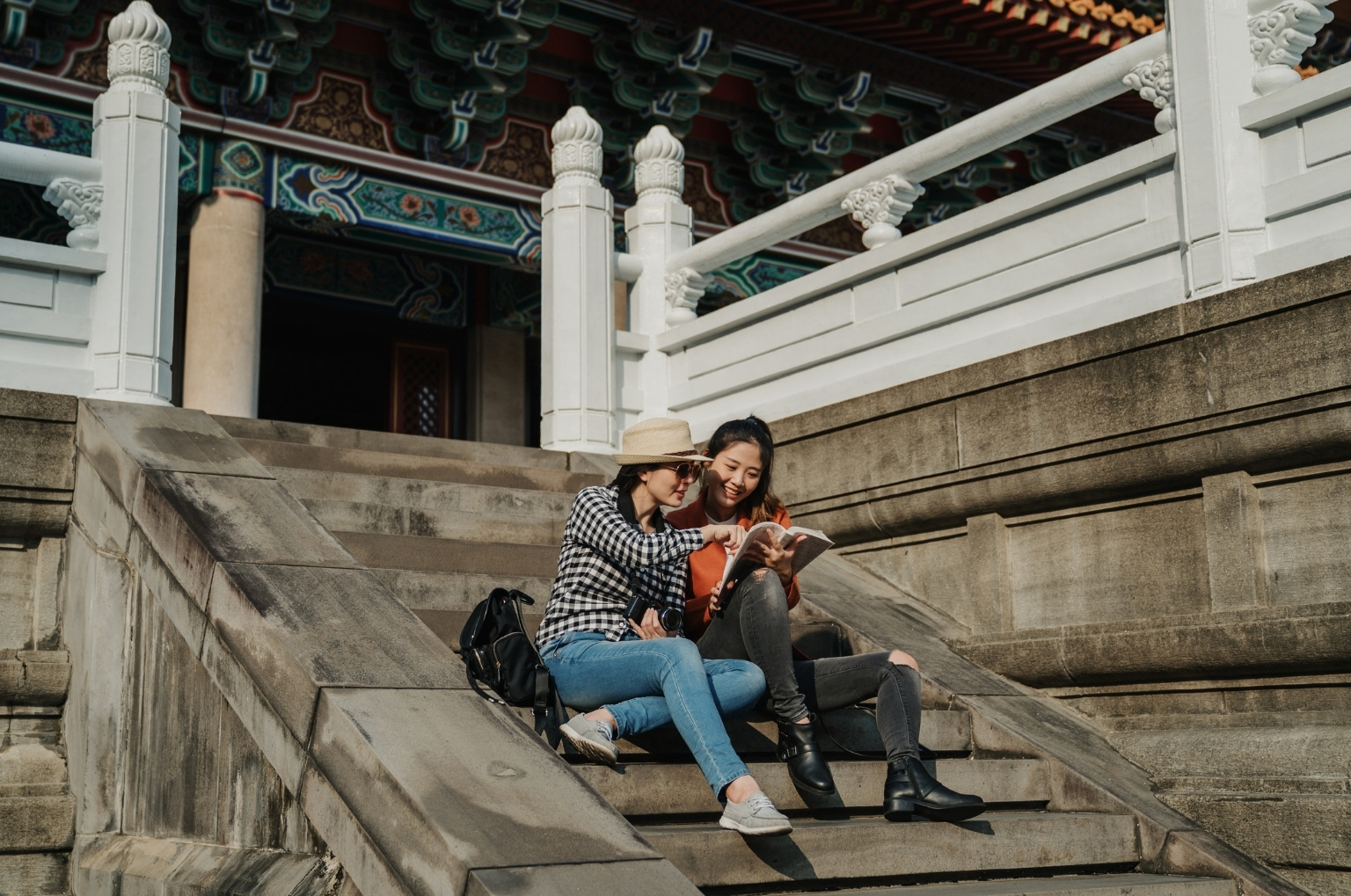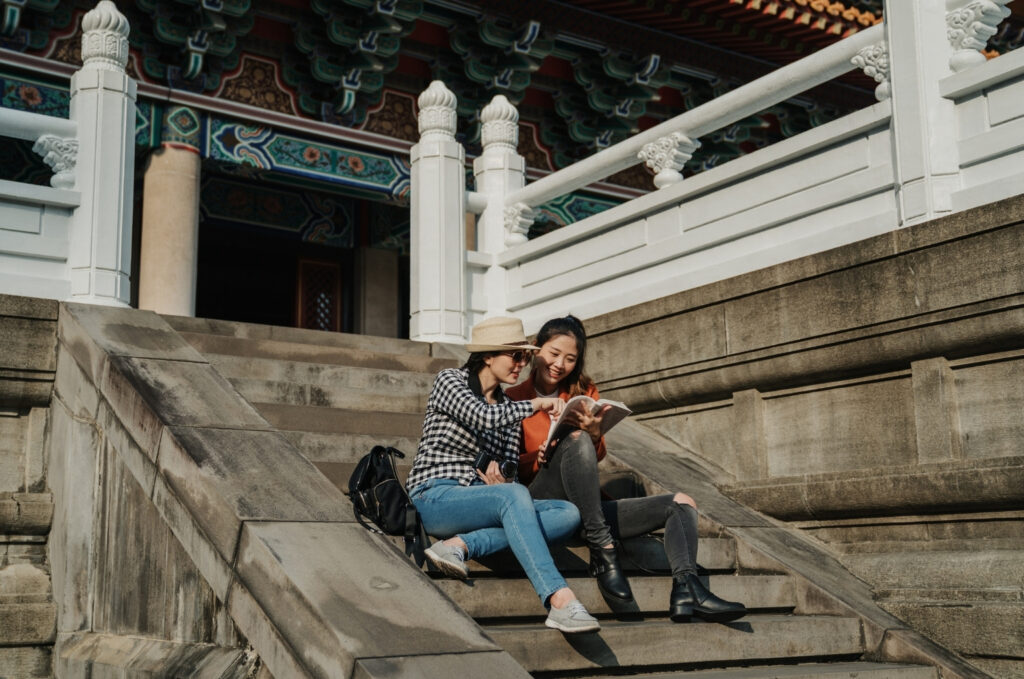 If you're a solo female traveler looking to meet other women, there are platforms that have been set up specifically for finding another woman to host you.
Women Welcome Women Worldwide (also called 5W), is a formal organization that's been going since 1984 where in order to join you need to sign their "promise of confidentiality" application. So your travel is covered by UK law.
Their aim is to help women become more self-confident in their travels by staying in private homes around the world where you can easily explore other cultures and meet people in a safe environment. It's all about experiencing other cultures and lifestyles in order to broaden your perspective.
Another option you may consider for meeting people when traveling is to sign up on Servas. Servas International is a global, non-profit, non-governmental federation with an international network of hosts and travelers.
Their major focus is on building world peace, goodwill and understanding through leveraging their platform to make personal contacts for people of all different cultures, backgrounds and nationalities.
Day tours
In our opinion, one of the best ways to meet people is by joining a day tour. Not only will you get to explore a place through the eyes of a local, or get to go somewhere with complicated logistics in a safe environment, but you can also meet other travelers in the group.
You can start with the short 1-2 hour free or paid walking tours of the city and see how you go (remember to tip the guide on the free tours), but we particularly love food tours.
They are social in nature and more likely to promote interaction among the guests than a regular tour where the guide takes you somewhere and the conversation is one sided. Around a table and with shared food, conversation always flows naturally.
Take part in a food tasting, cooking classes or a pub crawl and you are likely going to end up meeting others, and maybe even a travel buddy or someone to share the costs of hiring a taxi to go somewhere the next day.
We like these kinds of tours, especially at dinner, because they offer a great alternative to eating dinner alone and a safe space to be out and about enjoying the nightlife.
You can use tour sites like Klook or Getyourguide to find the most highly rated tours, check reviews and see photos. And if you don't end up meeting anyone you like, at least you're a bit more knowledgeable about your destination and have the lay of the land.
Couchsurfing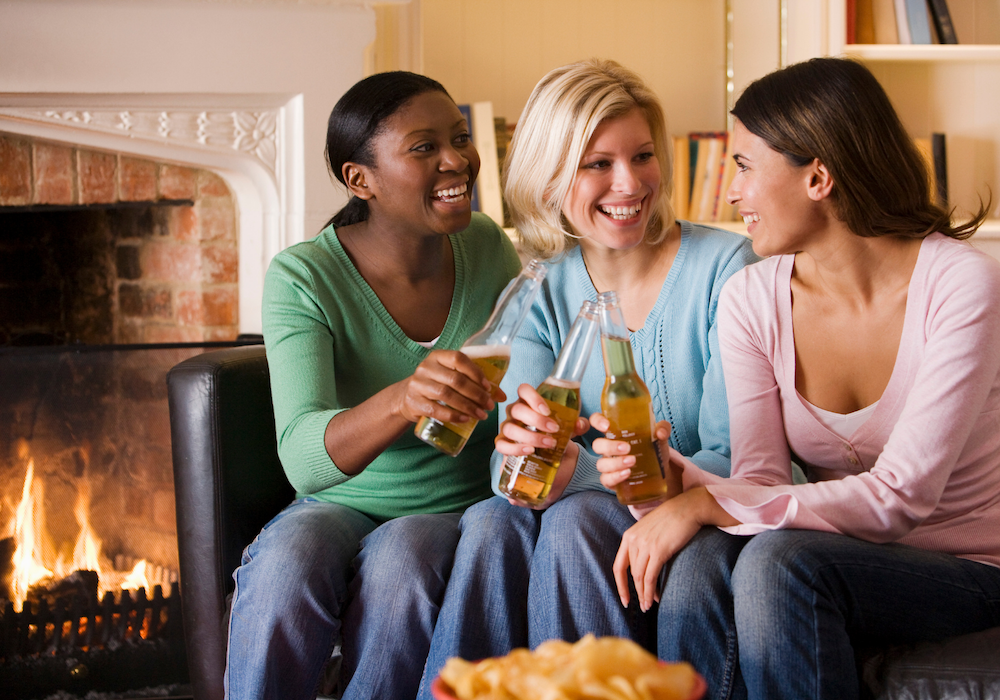 Couchsurfing is a free home sharing platform geared more towards global hospitality exchange rather than just renting a room or couch for the night as payment is discouraged and not expected.
A lot of people are skeptical about Couchsurfing as they think it will be "unsafe", but it actually has a great track record and a lot of safety features to ensure you have a good time and there are no misunderstandings on expectations from the host.
Guests can leave reviews of their hosts, and you can contact previous guests who stayed with a host you are considering to get their first hand experience.
But beyond using Couchsurfing for finding free accommodation, the platform is a great place to meet people if you use the "Hang out" option. This is a space within Couchsurfing where you can share plans others can join, or find like minded travelers or locals who have organized a meetup you are welcome to join.
During the pandemic, Couchsurfing imposed an annual fee, which is well worth it if you're a frequent traveler, but you can also go into Facebook Couchsurfing groups if you don't want to pay the annual subscription fee.
Approaching people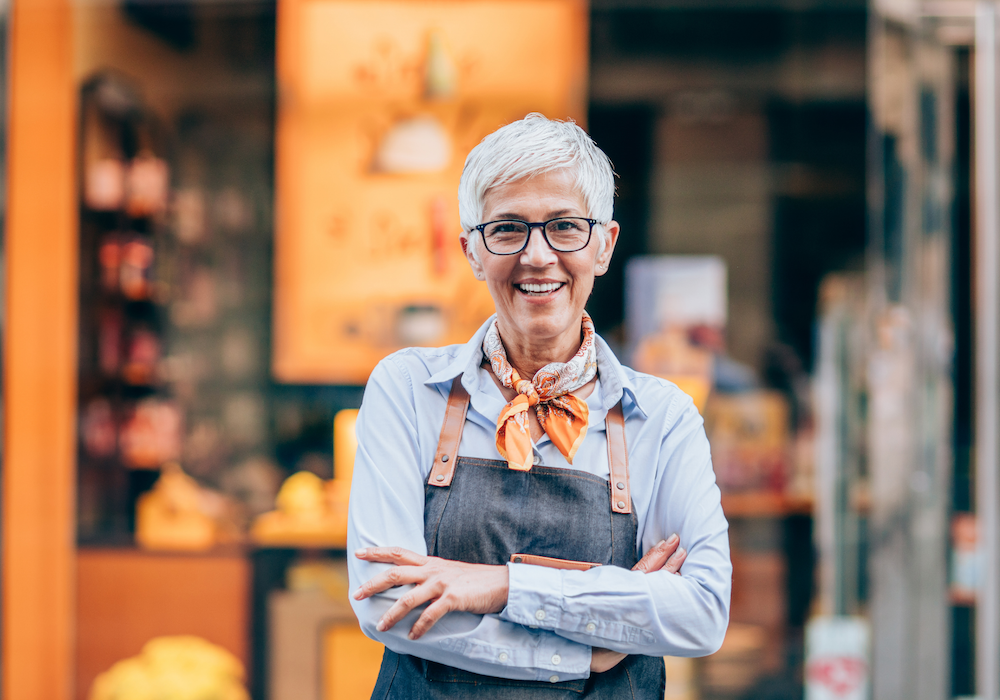 Before there were apps and social media, how on earth did people meet each other when traveling? The age-old foolproof method of just going up and chatting to a stranger!
You may think that you're too shy or that it's too dangerous, but if done with common sense and caution, and by following your intuition, chatting to strangers can be easy and risk-free.
Some of the easiest people to chat to are barmen and women and store owners, particularly those in specialty or souvenir shops.
I especially like talking to store owners or their staff at shops that sell handicrafts or local-made items. Chances are they are very proud of what they do and are attempting to maintain their culture alive by preserving it, and they will always have great stories to tell, even if it is just about what they sell and the heritage behind it.
I was once in Chennai, in the south of India, and found out about this tiny store manned by a second generation Pakistani immigrant that was filled with antiques. I spent an hour talking to the man as he unearthed items that told the story of the country and the time before independence.
I had a wonderful time, learned more about both countries and enjoyed a nice cup of tea. I also went home with a nice Mughal miniature painting that still hangs from my wall.
Pet Sitting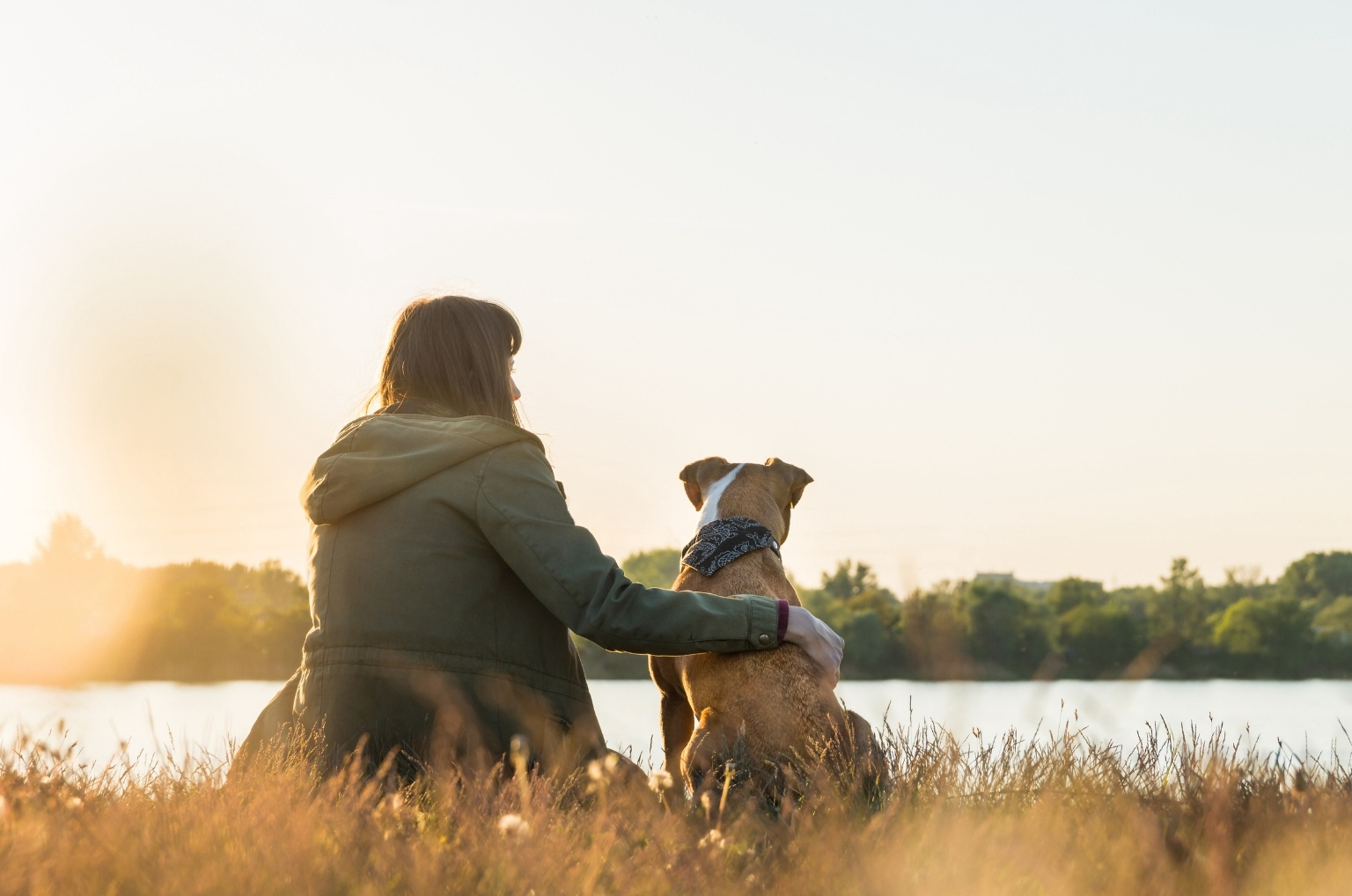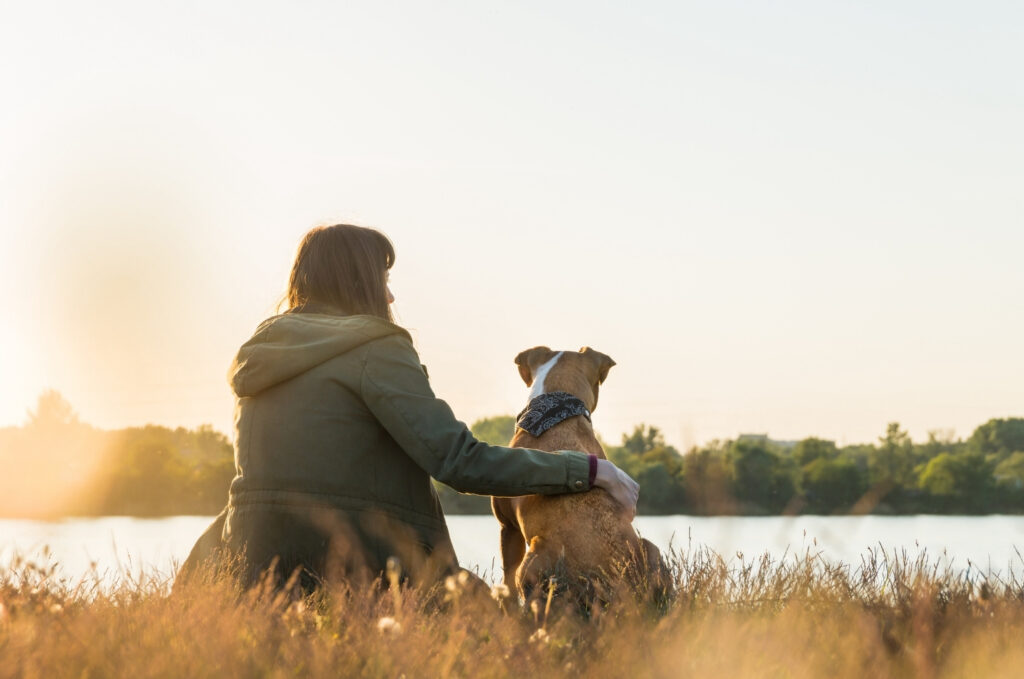 Who said you're only looking to meet humanoid friends on your trip. Maybe you just want company and the perfect companion could be a little furry friend.
Pet sitting is becoming increasingly popular these days and is actually quite a difficult market to break into. Start locally to build up your profile on apps like Rover, Wag, or Care.com or sites like Trusted House Sitters, Pet Sitters International, and Nomador.
In some instances, you can strike up conversations with the neighbors or with random people if you're taking the dog for a walk. Animals are a great gateway to meeting people as they're so adorable that people will just come up to you and start speaking about the little mutt.
House sitting on the other hand is more of a solo affair and doesn't really offer a chance to meet people when traveling. You'll most likely end up using the other information we've provided throughout this article to meet new people if you choose to house sit.
Local food experiences
There are awesome eating travel apps like Eatwith that connects you with locals through food experiences. The app has lots of activities you can join like food tours, dinner parties and cooking classes, which are amazing opportunities to meet people in your travels.
Through Eatwith, you will also be able to book a seat at a communal table with other guests.
Besides meeting people, you will get to know the destination better by its gastronomy. Dinner parties are often hosted by passionate local foodies who will share their gastronomical heritage and unique recipes.
Volunteer programs
Volunteer work is great for meeting travelers abroad. If you have some free time in your trip, join a volunteer program, which will support a meaningful cause and make it easy for you to meet fellow volunteers from all over the world.
Volunteers often make connections and do activities together after their work hours. These kind of programs are great opportunities to make new friends and even find travel buddies for your next trip.
Local festivals and concerts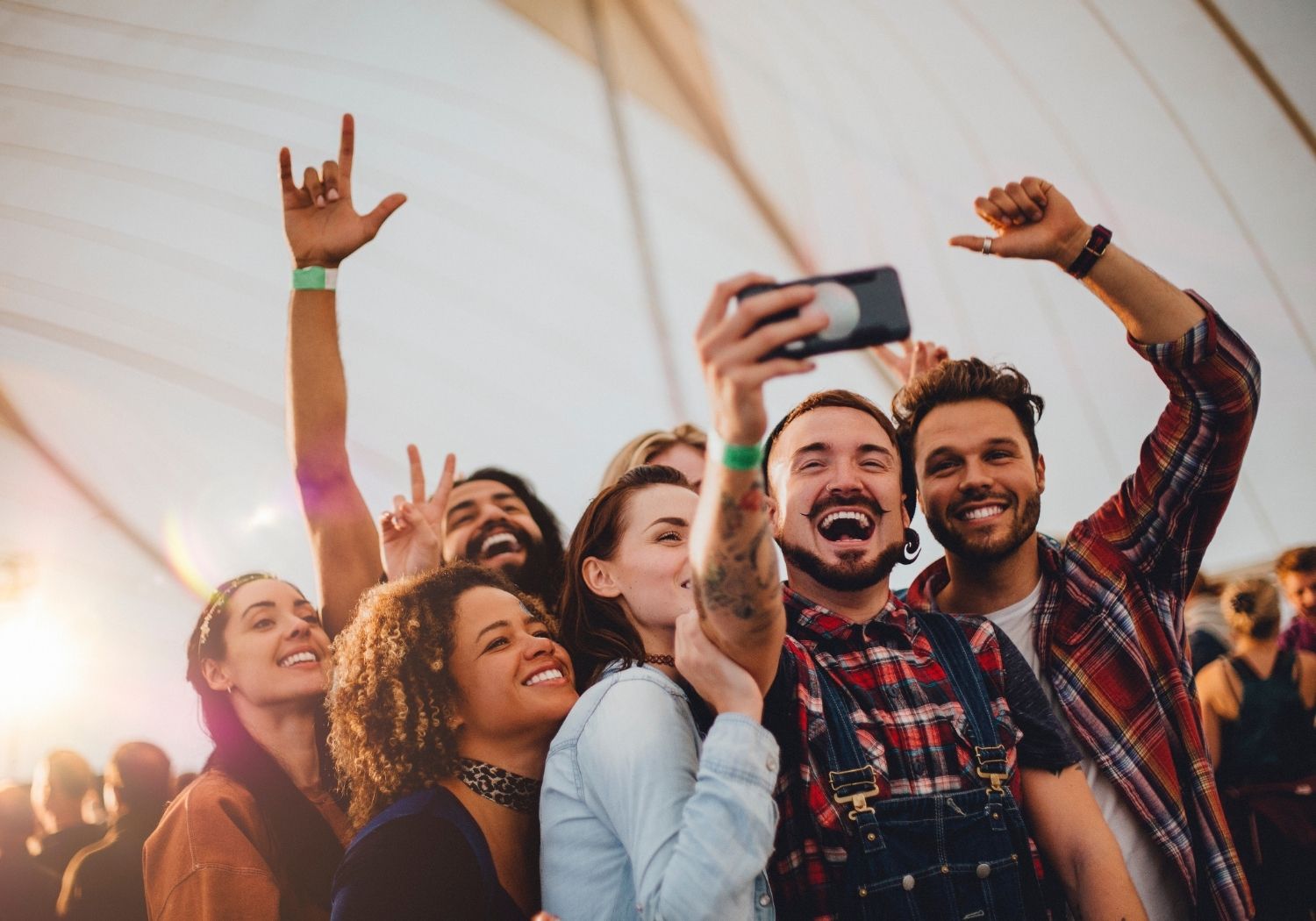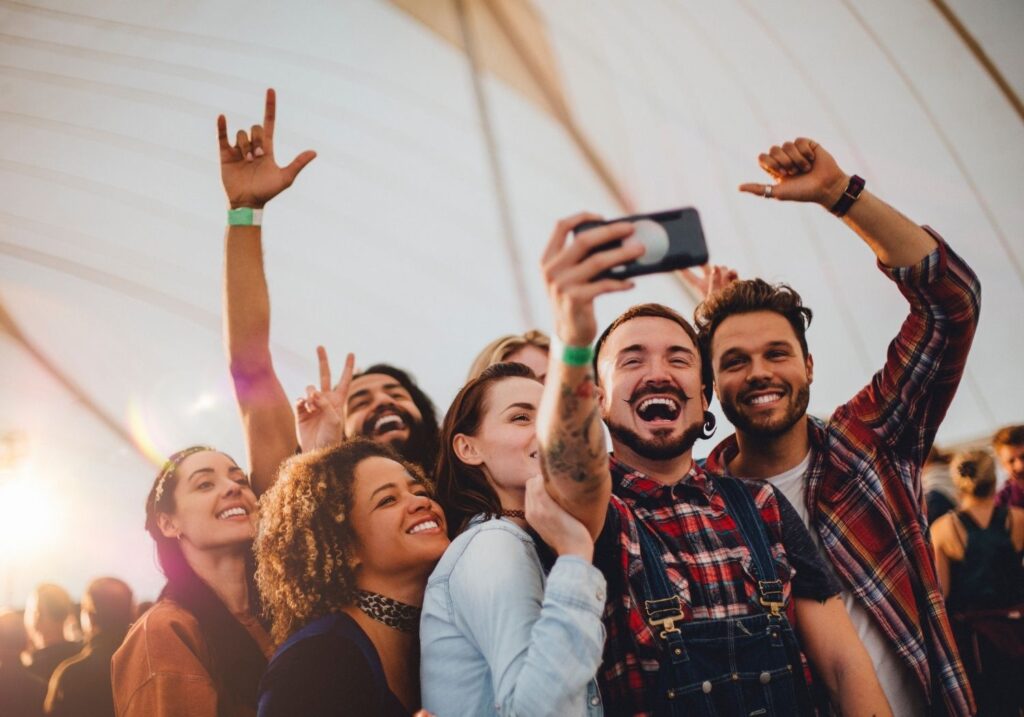 If you're wondering how to connect with other travelers, we recommend attending local festivals and concerts.
When traveling to a destination, research what festivals and concerts are taking place during your stay. These kind of events attract locals as well as travelers and are the perfect opportunity to talk to strangers and make new friends.
Sites like Eventbrite make it easy to search local events of every interests: food, music, art, educational, etc. Find the best concerts nearby in sites like Songkick.
A class or course
An awesome way of immersing in the culture of your destination is by taking a class or course. There are many options such as taking a 1-week intensive language course, taking a group photography class or a cooking class with a local chef.
Besides learning something new, classes can make it easy for you to meet other travelers and even spend time with them after class.
Safety tips when meeting people in your travels
While it's always nice to strike up a conversation with strangers on the road and we have countless experiences to share, you still have to be vigilant; all our usual safety travel tips apply here.
We are not saying that you should be afraid of saying hello to strangers, the reality is that the vast majority of crimes are crimes of opportunity and violence towards women happens overwhelmingly at the hands of people they know, but there are some precautions you can take to minimize risk.
Below are some tips for staying safe when talking to strangers:
Keep your personal information to a minimum until you gain more confidence. If they ask if you're traveling alone, just say you're with a friend but he or she has other plans that day.
If you meet a fellow backpacker and decide to start together, be weary if they start asking to borrow money. Lend in small amounts only if you need to and don't offer to pay for too much. While the friendship may be mutual in the beginning, it could turn to them taking advantage of you, especially if they see you're flush with cash.
Always share your location with loved ones or your hotel before you go out. If you're moving from location to location, keep someone you trust in the loop.
Get your new friend's name and phone number before venturing out with them. And take a picture of them or, less awkwardly, a selfie to share with someone you know so that people know what the person looks like and their identity.
Most importantly, always trust your instincts. If something feels odd or strange or you are getting serious weird vibes from someone, don't be shy to call it a night. Use any excuse in the book to get away and make your exit swiftly. You don't want to risk any negative occurrences just because you wanted to be nice. You don't know this person and therefore don't owe them anything.