There are many ways to travel on a budget, but did you know you can also find free accommodation when traveling?
That's right, you can save completely on your accommodation by using several of the tricks and programs mentioned on this article.
This is a question that is posed in our community of solo female travelers quite frequently, so we have compiled a complete list of resources.
Online communities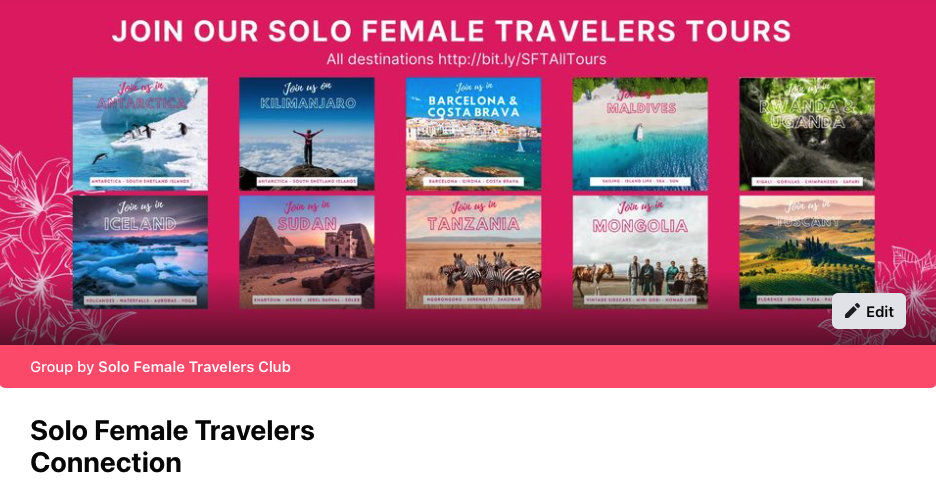 We created our very own online community for solo female travelers to connect, swap homes, meet-up and host each other. The premise is the same as Couchsurfing, but it is completely free and easy. We don't personally get involved, and members simply connect with each other directly.
The advantage for our members is that unlike Couchsurfing, our Solo Female Travelers Connection group is only for women so there is no risk of misunderstandings or safety concerns.
You can join here, then post your trip or request following the pre-established format and find a match, or use Facebook to simply type in the search box and find the right community for you, there are many.
Couchsurfing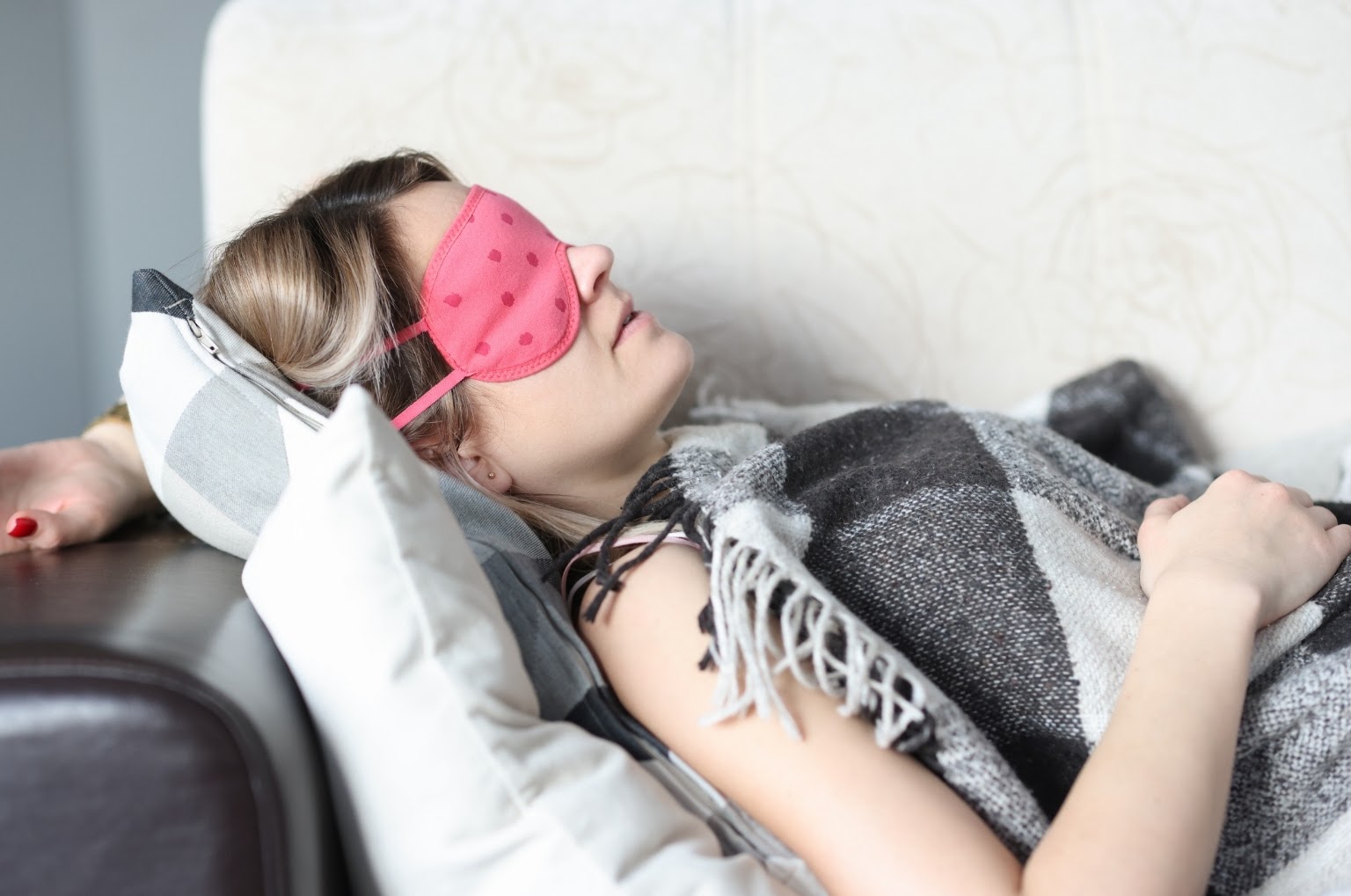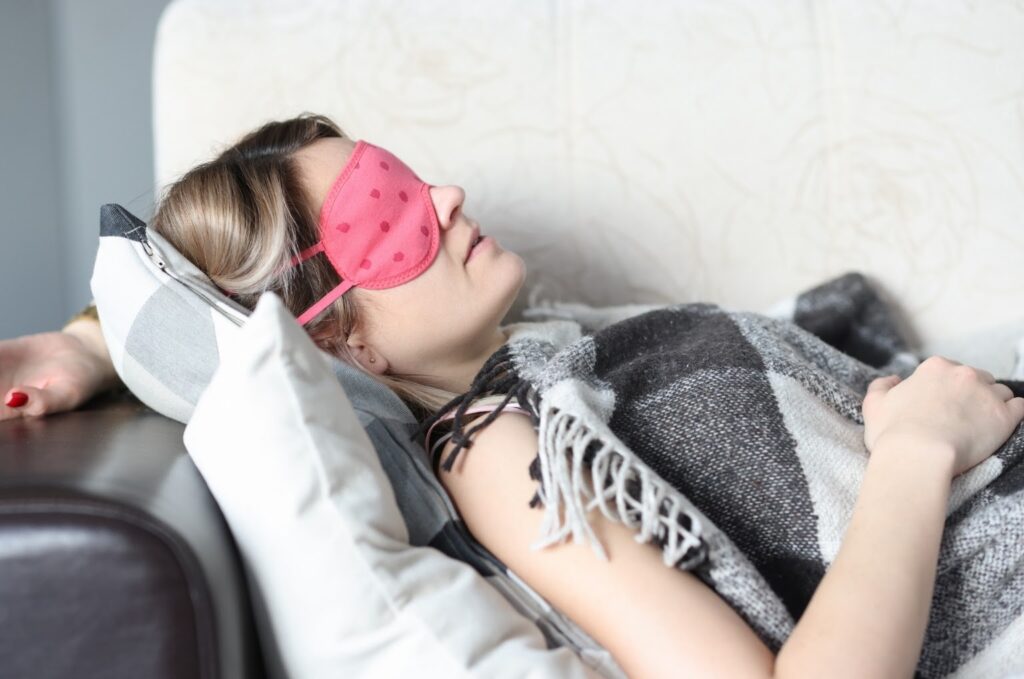 Many a travel hacker knows about the benefits of Couchsurfing, an online platform that allows you to offer your sofa (among other more comfy options) to guests, or grab one on your travels, both local and abroad, for free.
Before Airbnb monetised the goodness of strangers, Couchsurfing had been around for several years already, allowing for travelers and locals to connect for cultural exchange and with no expectation of payment.
Profiles are verified by the company and other users can rate each other as well so you can read reviews of previous hosts or guests. We recommend that you thoroughly review a potential connection before reaching out.
Our female members also suggest staying with women and reaching out to previous guests of potential hosts to get their opinion privately, as reviews can sometimes lack or be on the generous side.
The app also has a "hang out" feature where you're able to just meet a person even if you don't stay with them. You can join events and meetups, and this is a fantastic way to meet people while traveling.
Couchsurfing used to be a completely free app, but recently started charging an annual subscription in certain countries. It may not be completely free for you anymore, but if you travel often you will reap the benefits, and it's a very worthwhile investment.
In the United States, for example, they ask for a $2.39/monthly fee or $14.29/yearly fee (in 2021). We doubt you'd find accommodation for this cheap in most places.
You can join the app here and then create your profile before you start searching. There are also Couchsurfing (type "couchsurfing" in Facebook) communities on Facebook too.
House or Pet Sitting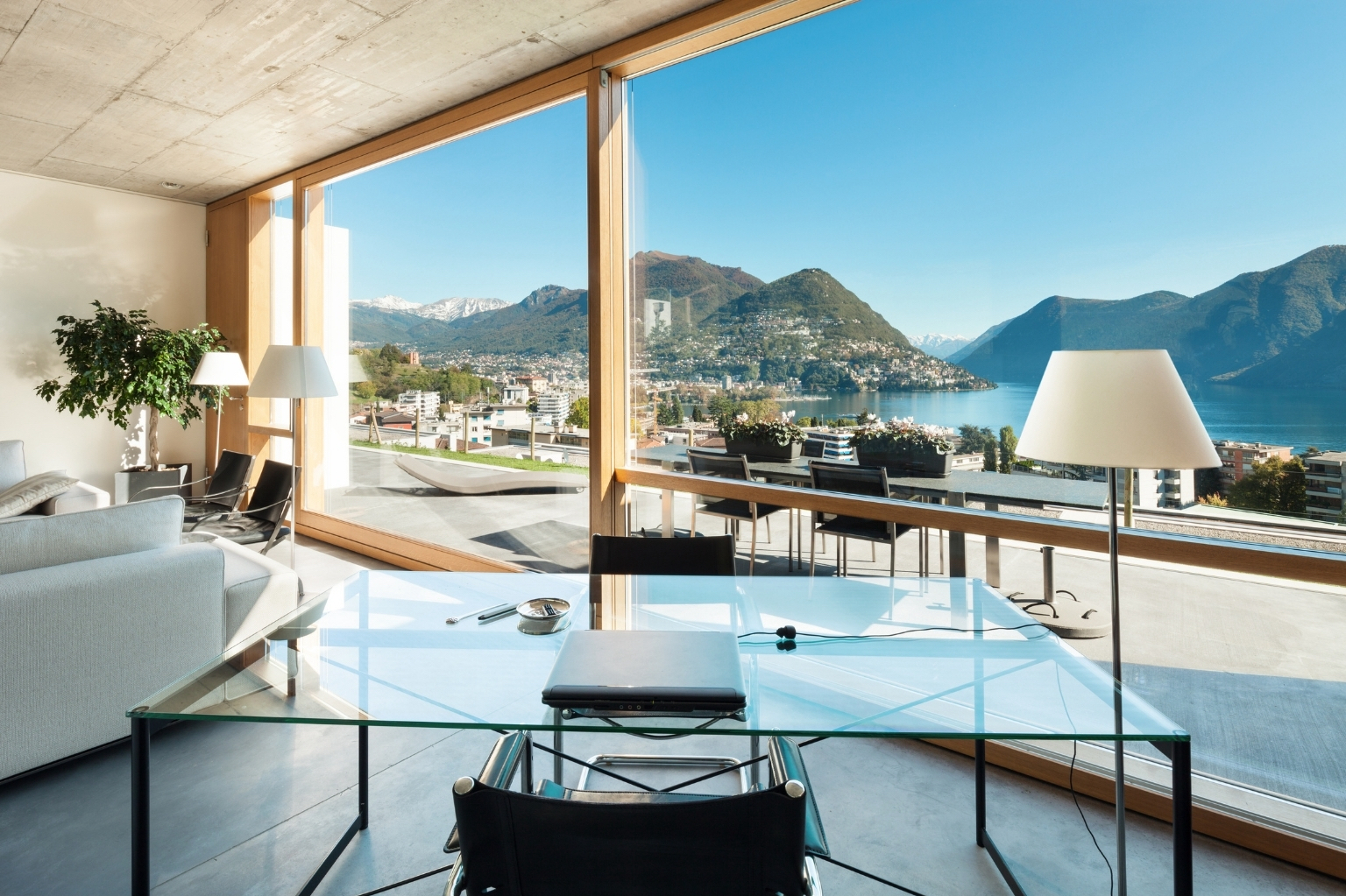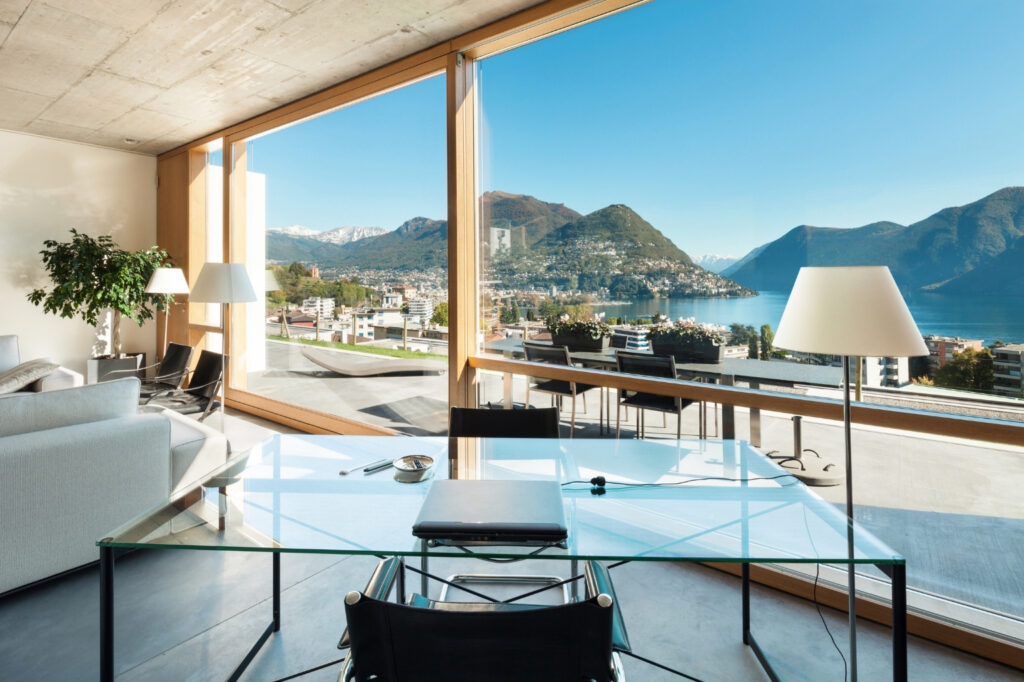 People who can afford to pay for a house sitter or who have a house worthy of a house sitter, usually live in a pretty nice home, so you may be in for a real treat!
If you don't mind putting in a little extra work to get some really amazing free accommodation, then house or pet sitting is a spectacular option.
The idea here is that you provide house keeping or take care of a pet while the owner is away on vacation or business. In turn, you get to stay in the person's house for free or even in exchange for payment (click here for the ettiquite and dos and dont's of international housesitting once you get an assignment).
The more you house sit, the more trusted your profile becomes and the more options open up to you. And most times the owners are super giving and may provide free food, drinks and access to their car or scooter.
If you're a fan of animals, then you could also look at pet sitting. The premise is similar to house sitting, but here you must also look after the owner's furry (or scaled) friend. Friends of mine have taken care of cats, dogs or even parrots. Some had to feed turtles.
In some cases, the pet sitting is a literal walk in the park, but others have intense routines, medications and dietary requirements for you to follow, and these tend to be the cases where payment is offered.
Many of the houses which are up for sitting are second homes in holiday destinations, like houses in the Caribbean or the coastal towns in Europe, where the assignment can be a few months long. Other times, the opportunities are in cities and shorter in duration.
If you go through a third party company you may have to pay an annual subscription fee, but some pet / house sitting platforms have free membership models and there are plenty of Facebook groups for this purpose too.
Trusted Housesitters (pets and houses) has been around for a really long time and is a reputable and reliable platform. You can also look at sites such as Mind My House, HouseCarers, PetSit and Rover.
House Swapping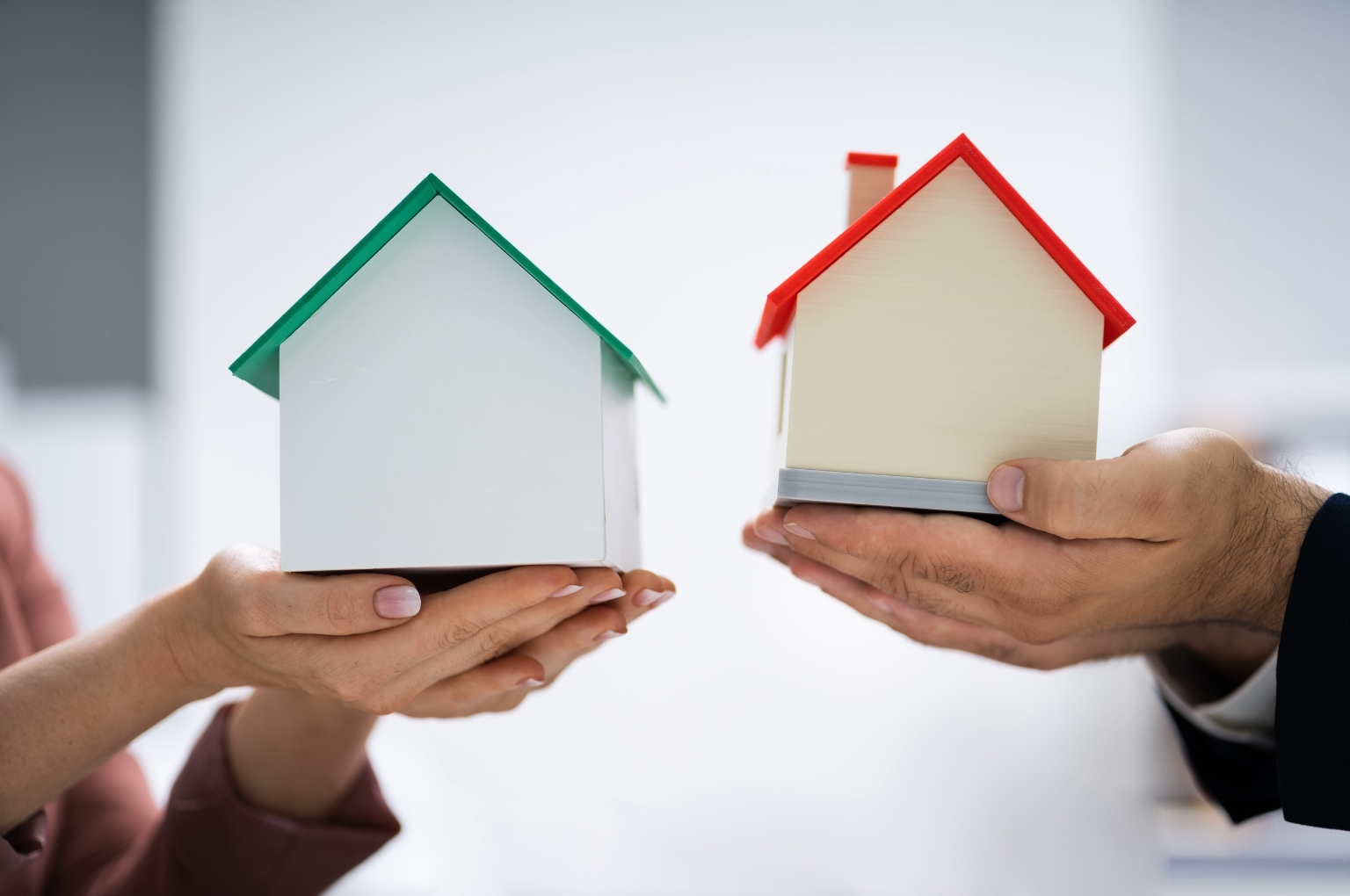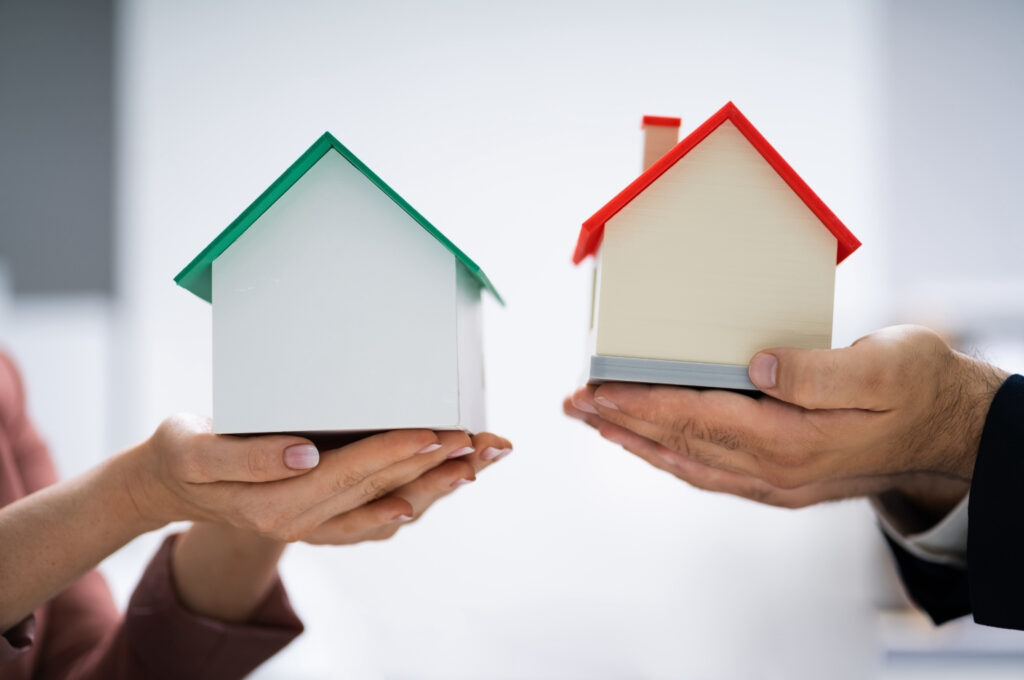 If you own a place, you could always swap it with a person from another province, state or even country. If you own property, this is probably one of the best options for finding free accommodation.
For this to work, unless you have more than one home, you both need to swap homes, meaning you need to agree on a set time and duration with another person and travel to the other person's home. As you are both home owners, chances are you'll both really take care of each others' homes.
This option is part of the "Collaborative Consumption Movement" or "Shared Economy", where you exchange instead of purchasing something (in this case accommodation). The only downside to this option is that you need to own property so it only works if you are a home owner.
Check out sites like Home Link or Home Exchange as well as various house swapping groups on Facebook. This is also an option within our Solo Female Travelers Connection group on Facebook.
Language exchanges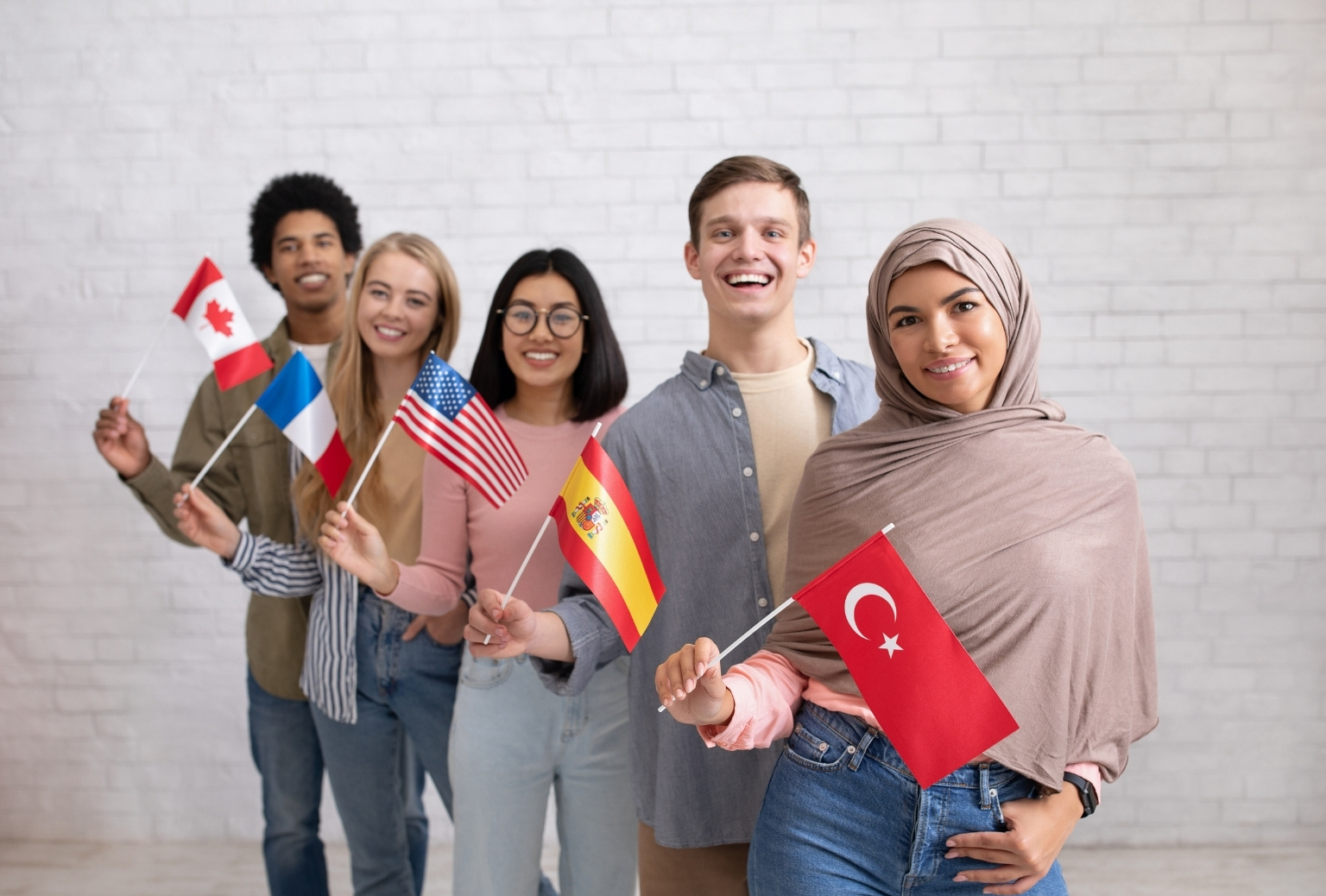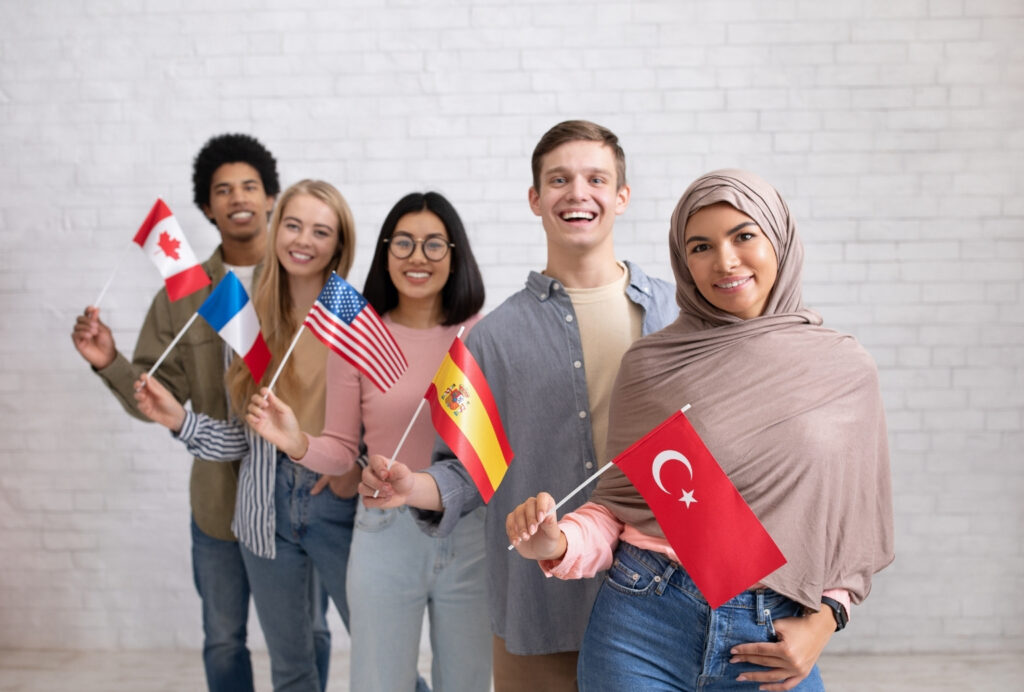 Still wondering how to find free accommodation when traveling? Here's the perfect option for just about anyone, young and old: language exchanges.
They say that the best way to learn a language is to completely immerse yourself in it. As language instructors and bilingual speakers ourselves, we completely agree with this sentiment (read this article on the best language apps if you want to learn the basics before your immersion).
So here's a way to kill two birds with one stone, and all for free! You can learn a language, immerse yourself in a culture and get free board by doing a language exchange.
Language exchanges work by offering guests to stay with a local or a family who wants to learn their native language. In exchange, the guest gets free accommodation and the chance to learn the language of the host.
Some of these placements are even paid, but they of course come with responsibilities and you are not completely free to do what you want. In pure language exchanges, you first go to the host home and then host the person (or the child of the host family) in your home.
Before the age of the internet and all the platforms that exist today, this was a commonly used channel for cultural exchange, language learning and opportunities abroad.
One of the best sites to do this is Lingoo. They help you find host families and provide support throughout the process. There are free and paid memberships and even minors can join.
Loyalty Programs and Travel Points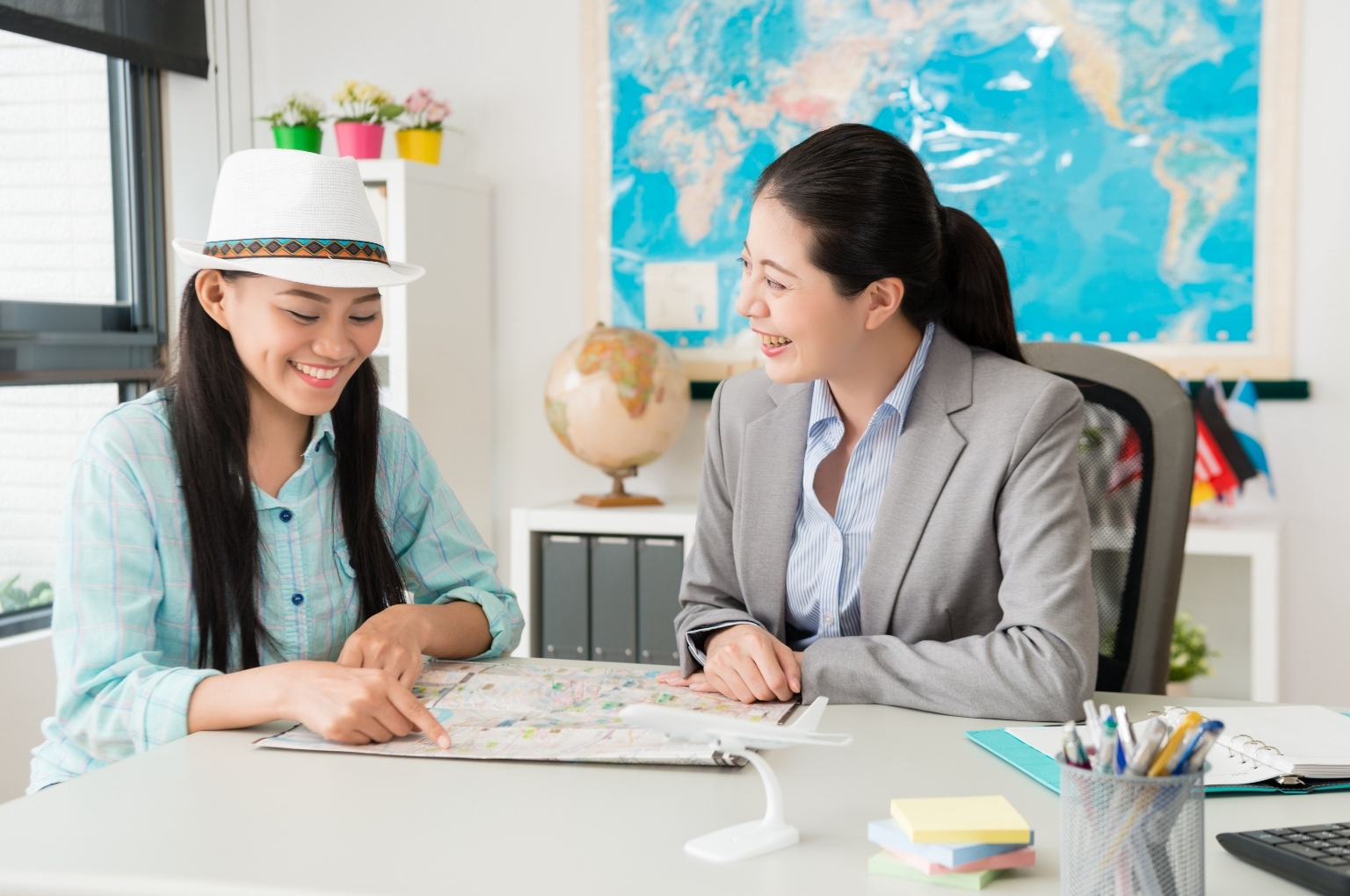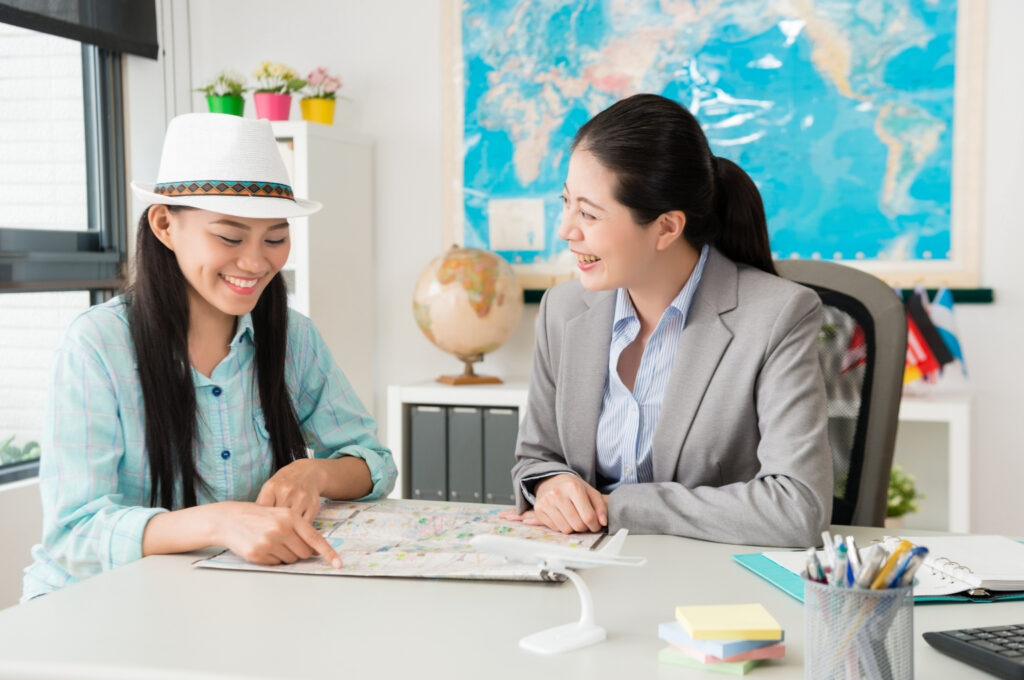 Frequent travelers know all about loyalty programs and travel points. This can even become an obsession as displayed perfectly in the film Up in the Air where George Clooney's character aspires to earn ten million frequent flyer miles with American Airlines. Basically, the more you travel, the more miles you get, and those miles can be used to purchase flights, but also accommodation.
Most hotel chains have their own points systems or even credit cards where you can sign up as a member, especially if you know you'll be traveling frequently. Online booking platforms also have loyalty programs. We specially love Hotels.com and is the one we use because for every 10 bookings you get a free night.
While loyalty programs can be quite generous, the majority aren't, and you'll have to fly and stay at hotels a lot to accumulate enough miles. The real points and miles are in credit card usage, particularly in the US where sign-up bonuses are such that thousands of people optimise their credit card portfolio just to collect miles.
Get your travel points credit card early even if you don't plan on traveling in the near future as it takes a while for points to rack up. Yet if you can obtain points by doing everyday activities like shopping for groceries or purchasing items online, you may get a very nice surprise when it's time for vacation.
Volunteering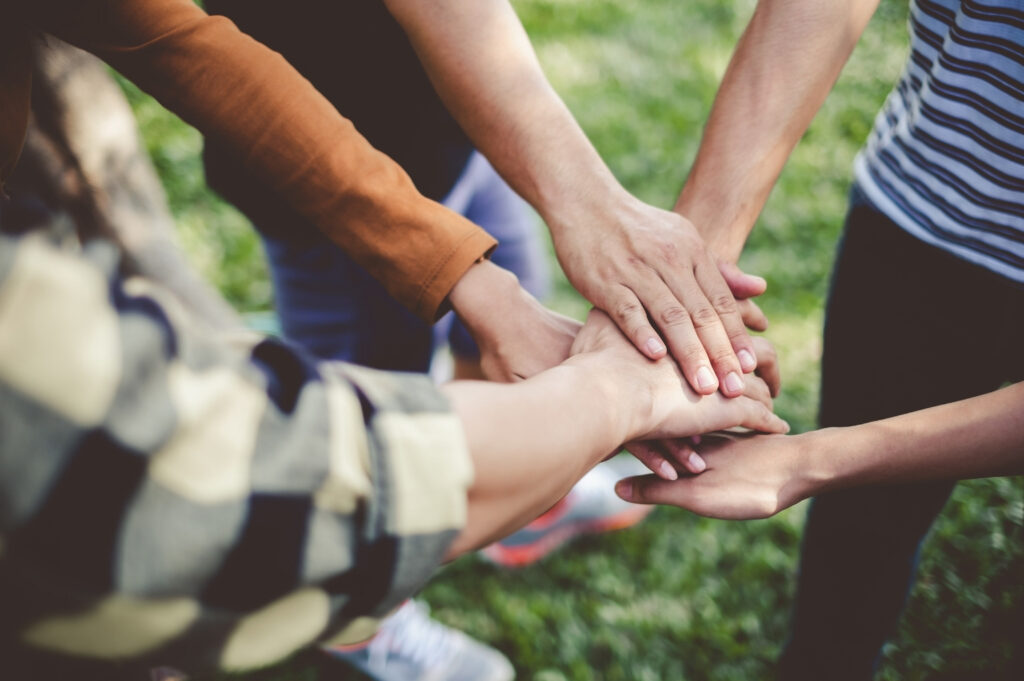 Many travelers on a budget choose to volunteer as a way to do something meaningful and with a positive impact while minimizing costs.
Yet volunteering doesn't have to be about living in treacherous circumstances in jungles with no electricity. You could take part in agricultural volunteer work like worldwide work on organic farms where you sow crops, pick fruit or drive tractors in places like middle America or Australia. You could also stay in a kibbutz in Israel which is a commune type system where members contribute to the running of the kibbutz and receive basic living necessities for free.
Work Exchanges
Click Play Below for our Work Exchange Master Class
Some work overseas provides free accommodation, like teaching English in South Korea. But you shouldn't confuse getting a full time position which comes with expat accommodation perks with work exchanges.
While employment is a contracted job, work exchanges let you trade your services and skills for free room and board internationally.
The main difference between a work exchange and an international job with perks is that in an exchange you won't get a work visa so you need to make sure the local laws and regulations allow you to do the "work" you'll be doing.
Typically, volunteering work does not require a work visa, and in some countries such as New Zealand and Australia, there are specific volunteering visas for this purpose.
That said, the volunteering positions usually listed on work exchange sites are more of an assistance program than a full time job where you'll most likely help out small businesses such as hostels, farms or social initiatives doing jobs like babysitting/au pairing, construction work, receptionist or picking produce.
A popular option in the work exchange space is to work in a hostel in exchange for free accommodation. Some hostels provide a small allowance and free accommodation, so you could get really lucky, but the majority just offer free accommodation, and relatively good spare time to explore and even some meals.
We know of some people who do hostel hopping around places like Southeast Asia or Central America, so they get to stay in multiple destinations for various amounts of time. When they're tired of a place or board, they move onto the next place.
You may work in reception, do the cleaning, bartend guests or do general administrative work. Working at a hostel can range from short term (2 weeks) to long term stays where you can work full days or just 3-4 hours a day. This will allow you ample time to explore, and because you're working at a halfway home for travelers, you'll have ample opportunities to meet people and tag along on plenty of adventures.
In the video above, Claire Sturzaker, who has stayed at countless hostels via work exchanges, talks about the pros and cons of each and tells us more about how to find the right work exchange for you. This is a free live session we ran within our Facebook Group; while embedded here for public viewing, click here if you would like to see the thread / discussion within our actual community, where it originally live streamed.
You may want to visit sites like Workaway and HelpX or contact the various hostels to see if they're looking for help. Just note that in some countries it is illegal to work without the correct visa, so make sure what you're doing abides by the local laws.
Camping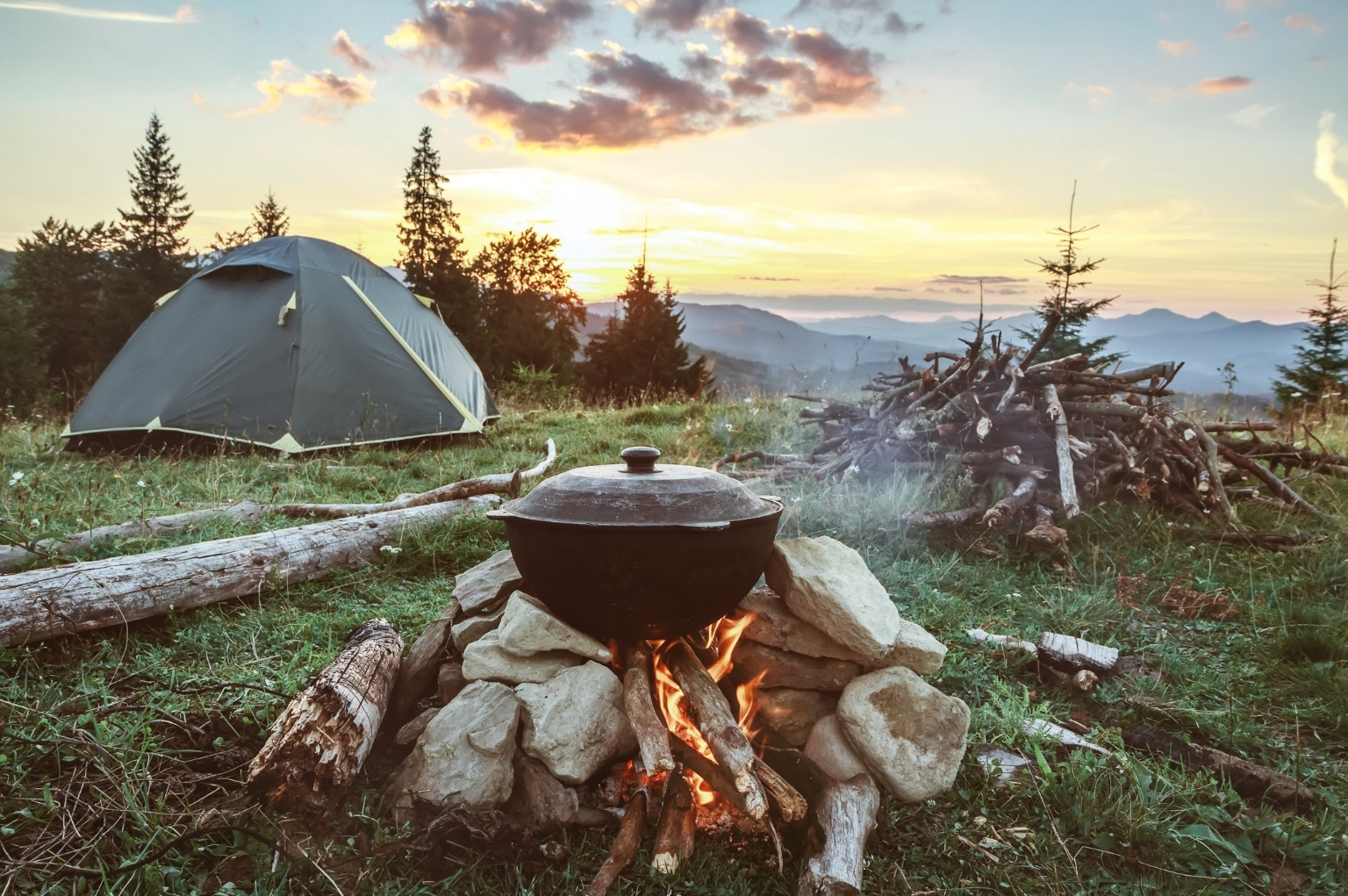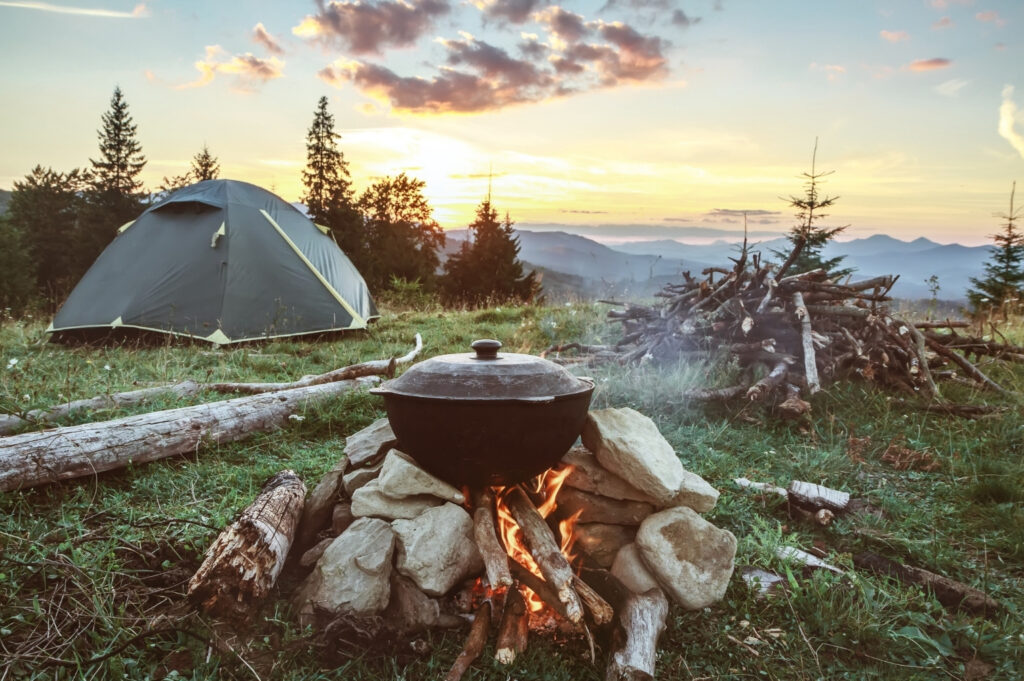 When considering how to find free accommodation when traveling, why not try a little camping?
For the more intrepid explorers, you could travel with a hammock or small tent and make your accommodation wherever you feel comfortable. Or you could even consider sleeping in your car.
Camping basics to pack include a sleeping bag, pillow, and flashlights, and comfort items might include an air mattress if you don't like lying on the ground. If you're camping in extreme climates like the desert, extreme heat, or extremely cold weather, make sure you have additional gear which will protect you from the elements.
Many countries allow anyone to pitch a tent on public land, where it's perfectly legal and even sometimes welcomed. While this is a great option to stay anywhere for free it does involve some in depth research on your part and spending some cash on your gear.
There may only be specific areas for campers in certain towns like camping sites or national parks and the biggest thing you'd need to research is safety at each specific location and access to showers, etc. every few days. Public land, owned and maintained by the government, is a good option. Keep in mind that many National Parks will charge camping fees which are enforced by patrolling rangers.
If you plan on hiring a car, you could also sleep there. So while this isn't necessarily a completely free way to find accommodation while traveling, it can save a lot of cash and is a bit of a safer and more hassle-free way to sleep at night. Just make sure it's legal.
In the US, Walmart parking lots are a favorite location for those who travel this way because they are well lit, have security and are safe. Rest stops by petrol stations on highways, which are usually used by truckers, are also a good option in the US and in Europe. You can find more road trip tips in our article.
Travel blogging or influencer marketing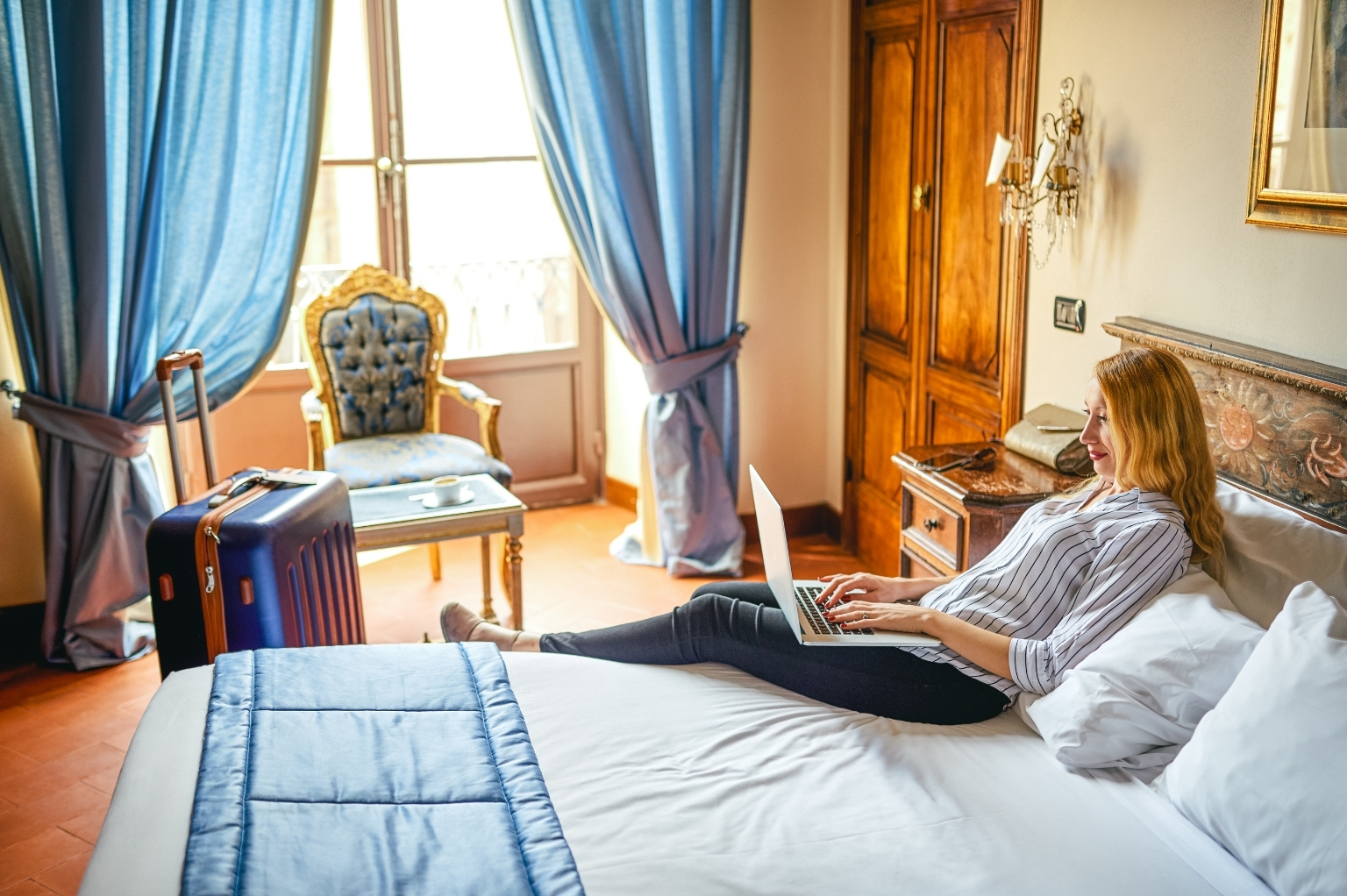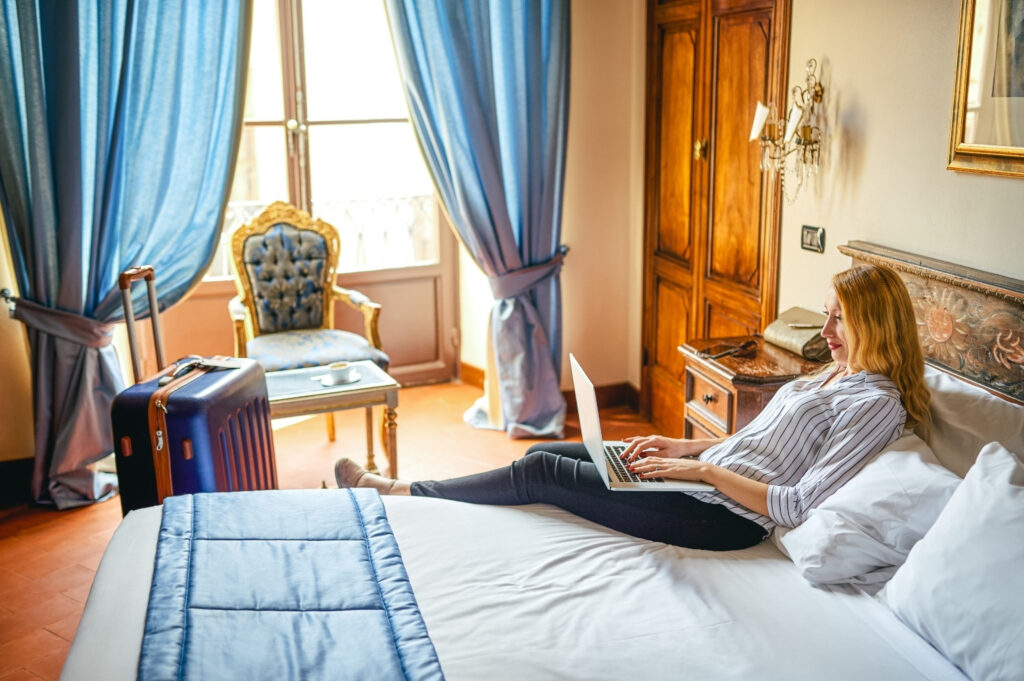 The image above is the ideal depiction of a travel blogger. Pristine models living in luxury while daintily tapping away on their laptops without a care in the world. Caution: travel blogging is hard work.
You need to manage and learn to grow several social media accounts, understand and implement Google's updates, find out how to write SEO-rich articles, know how to take and edit images and video, and always be online even in the most luxurious stays in the world.
If you figure it all out and see your followers grow, you'll start getting messages in your DMs from hotels reaching out to you, or will learn to pitch others. Depending on your following, you may be offered a free hotel stay in exchange for a write up or social media promotion. And when you really hit the jackpot, they'll offer full bed and board, and the ultimate goal – they'll fly you out to their hotel and even pay you to stay.
Not everyone makes it this far, but putting in the work could let you reap these amazing benefits. For more on how to start a blog, here's the blogging and affiliate course we actually have taken and recommend.
Work on a boat or charter a yacht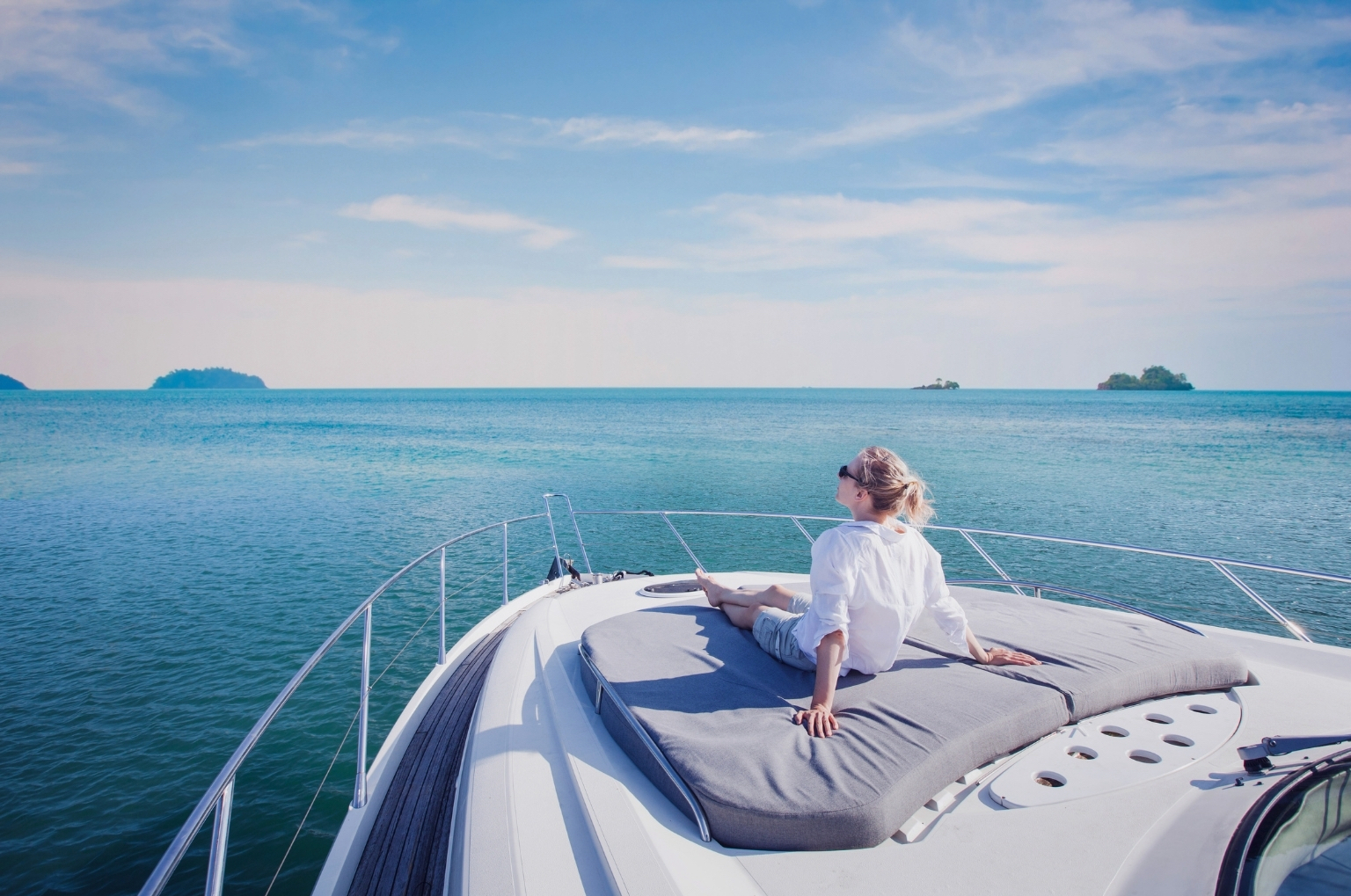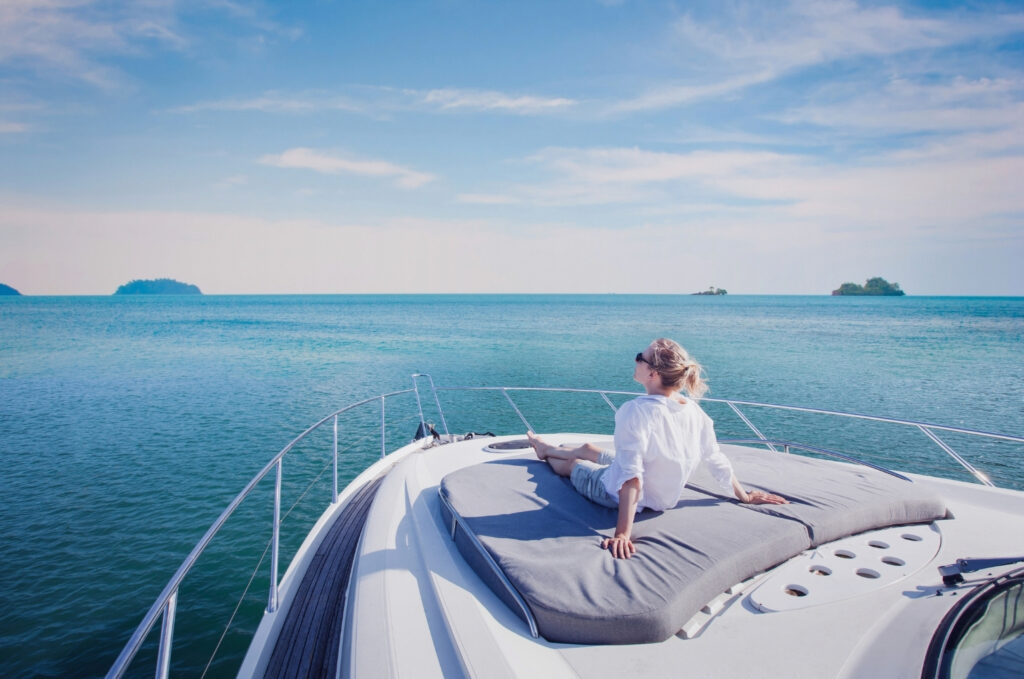 If you love the ocean then a great option for you to find free accommodation when traveling would be to work on a boat or charter a yacht which is also one of the most popular travel jobs.
You may think that you need years or experience to work on a boat, but in fact you don't actually need to know much about boats or yachts for entry level jobs.
You won't be steering the vessel or fixing the engine, that's someone else's responsibility. What you will be doing is providing a helping hand to the captain (or retired billionaire with too much money and free time) and other crew members by doing minor tasks like cooking, cleaning or other deckhand duties.
Vessels range in size and form, so you may be working on a smaller sailboat or a superyacht. Be aware that you could be chartering an older boat in the dead of winter or a luxurious yacht in the breezy summer in the tropics. But a great part about boat delivery is that you can get to an entirely different country for absolutely free, not only saving on accommodation, but also on transportation.
Try Crewseekers, FindACrew, 7Knots, Ocean Crew Link or CrewBay if you feel that this is a great way for you to find free accommodation on the water.
Use your connections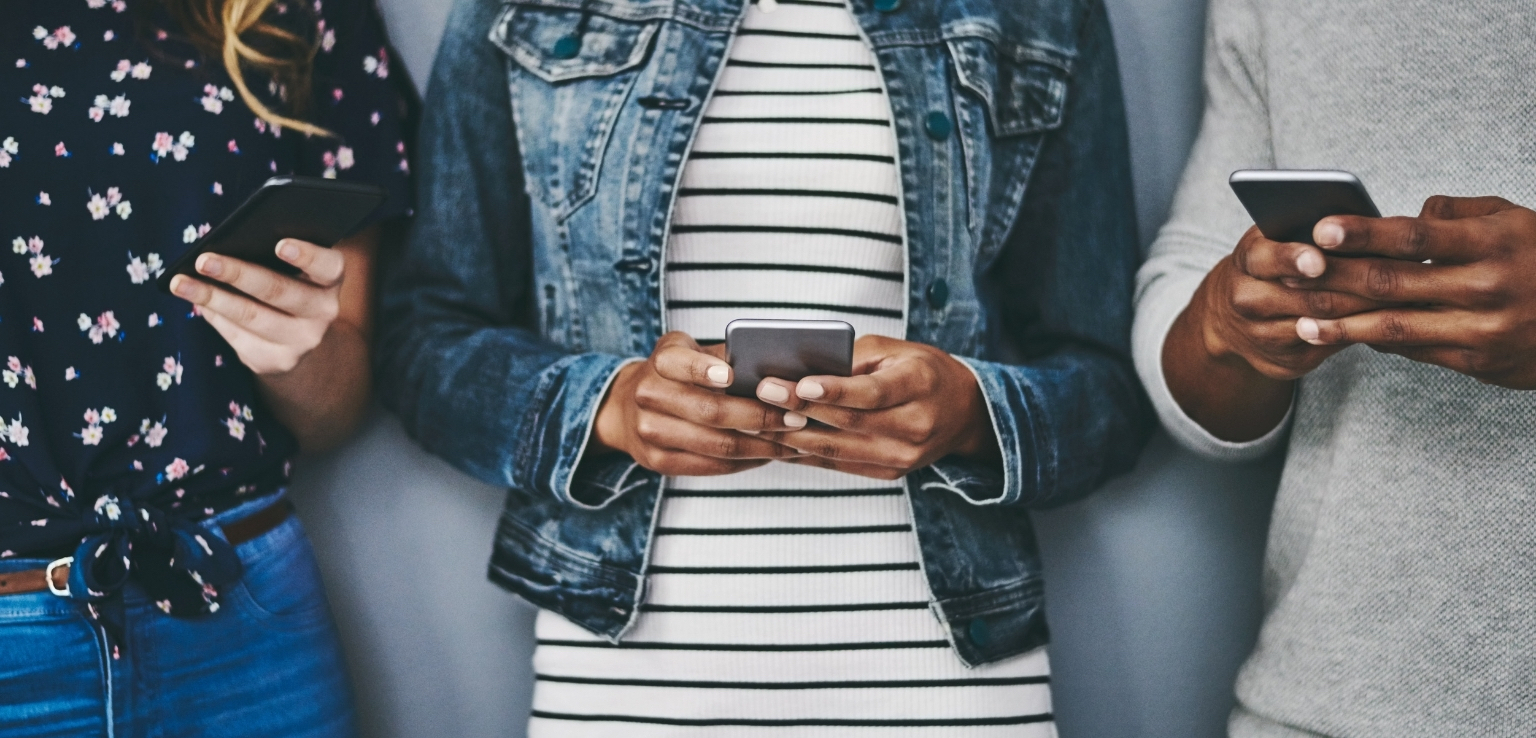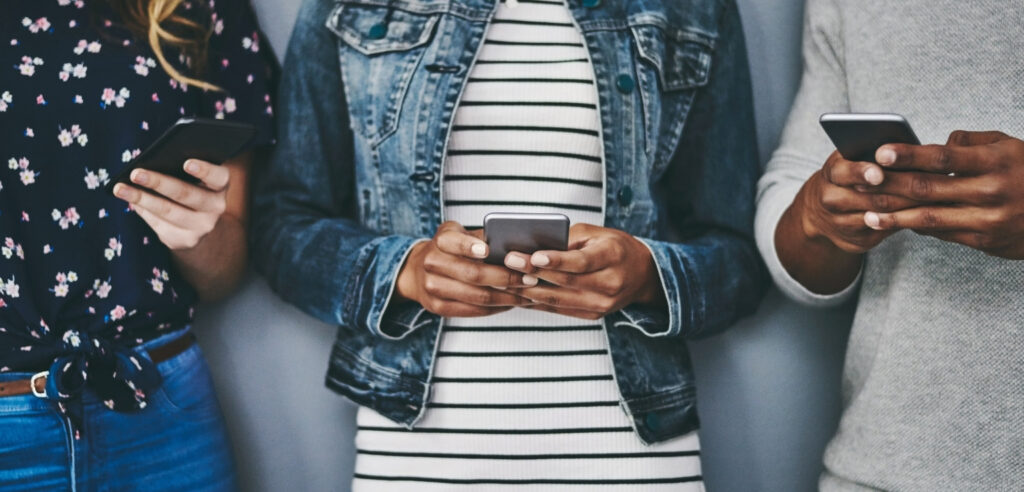 When all else fails, open up any of your social media apps and start scrolling through your contacts. Remember the travelers you met on your solo trips? This is a good time to reach out to them.
Ask your parents if you have any extended family members abroad. Mention on a Facebook post that you're wanting to travel to a destination, asking if anyone has a contact. Message old friends from school or college that have moved abroad and ask if you can stay for a few nights.
There are so many great people out there ready to take you in, so make use of their kindness and find some free accommodation. Just be smart and don't go staying with someone you don't know well or someone that you can't verify with a trusted source. The world is full of amazing people, but there are also the odd few looking to take advantage of a carefree traveler such as yourself.