One of the most commonly asked question in our Solo Female Travelers community is "Where should I go for my first solo trip?", or variations of this questions like "I am thinking of traveling for the first time, what countries are the best for a first solo trip as a woman", "I decided to take the plunge, what's a the best country to travel as a woman?", or "which country is safe for a first solo trip?".
These are very valid questions, yet they aren't easy to answer.
There isn't one size fits all because the best country for a first solo trip depends on where you are, what you like to do when you travel, how long you have, what your budget is, and so much more.
However, our Solo Female Travel survey results revealed that there are some destinations which are unanimously recommended as the best countries to travel alone as a woman, according to other women who travel on their own:
Your own country
Spain
Australia
Thailand
UK
Italy
Japan
Singapore
Indonesia
Europe's Nordic countries
New Zealand
Why are these unanimously recommended as first solo travel destinations?
They all have some things in common that make them the best place to travel alone as a woman, so we consider them the ideal destinations for a first-time solo trip.
Here is why they are the best solo travel destinations:
They are safe. Women traveling solo are most concerned about their safety so countries with a good safety track-record and gender equality are a good place to start. If you are unsure how safe a country is, check out our Solo Female Travel Safety Index which ranks all countries based on safety levels for solo female travelers. You can read reviews of other women who have visited these countries and have shared their experience.
They are popular tourist destinations. Countries that are used to tourists are easier to explore on your own. They see an influx of visitors so they have a well developed tourism infrastructure, they make it easier to meet fellow travelers, have more choices for day trips, tours, hostels, etc. and generally have a more tourist-friendly mentality with more English speaking businesses, menus, etc. A place that is tourist friendly is usually a good destination for a first solo trip.
Have a lot to offer. Countries with lots of different options for things to see or do can appeal to everyone. If a country has mountains, sea, beaches, good food, great culture, lots of landmarks, etc. this means it has something for every kind of traveler; no matter what you like, it will have something for you.
They are cheap. Affordability is one of the most important purchase decision factors for women traveling solo. Single supplements and the higher cost of not having a travel companion significantly increase the price of a solo trip, so many of the top destinations for first-time solo female travelers are countries which are seen as more affordable, although there are also some exceptions.
We bet you've already started thinking about what countries meet the above criteria.
Continue reading to find a list of the best countries for solo female travelers to visit on their first solo trip. We compiled the list not just based on our opinion, but on the recommendations of the 5,000 women who answered our Solo Female Travel Survey.
Best country for a first solo trip: Your own country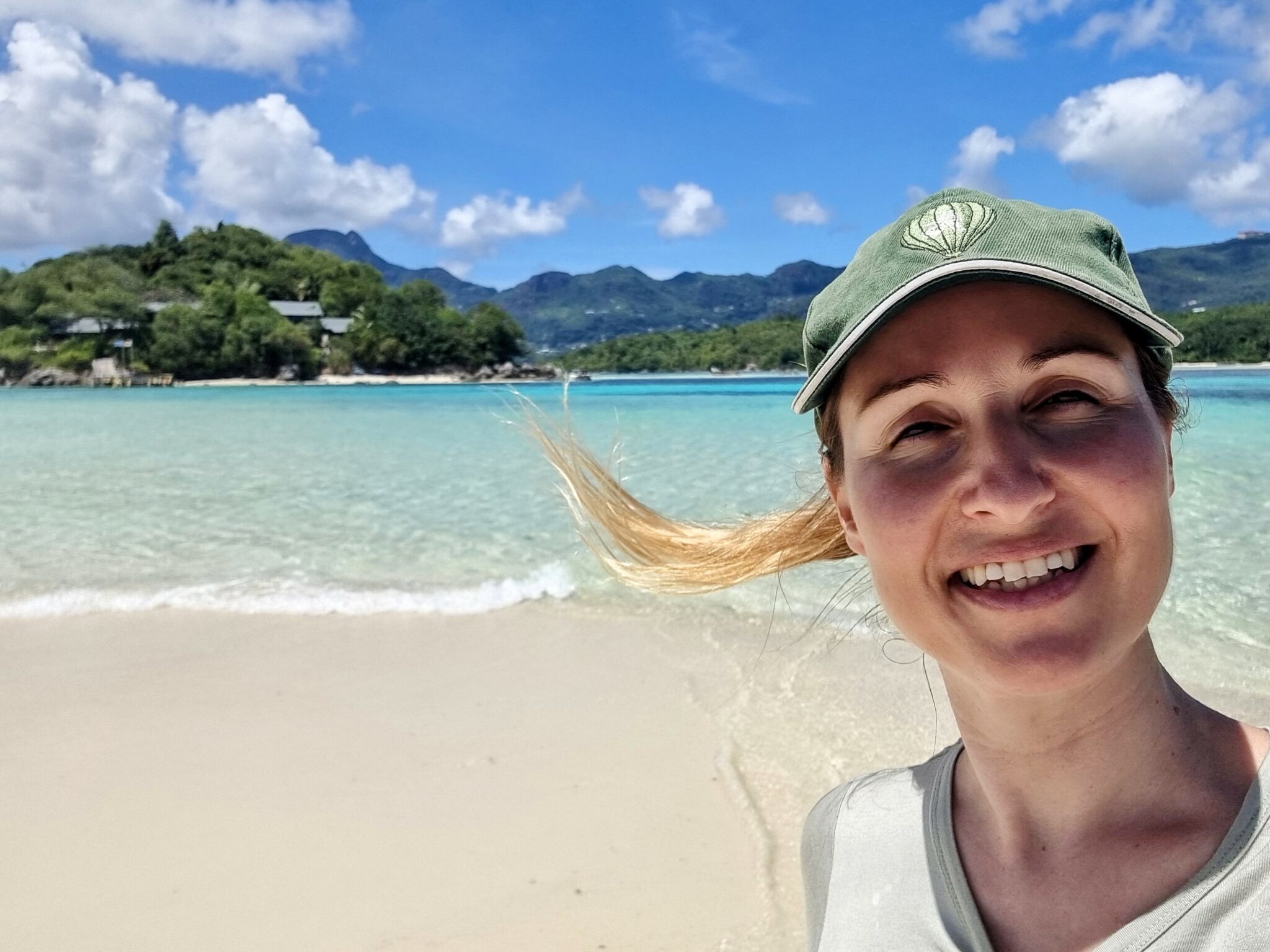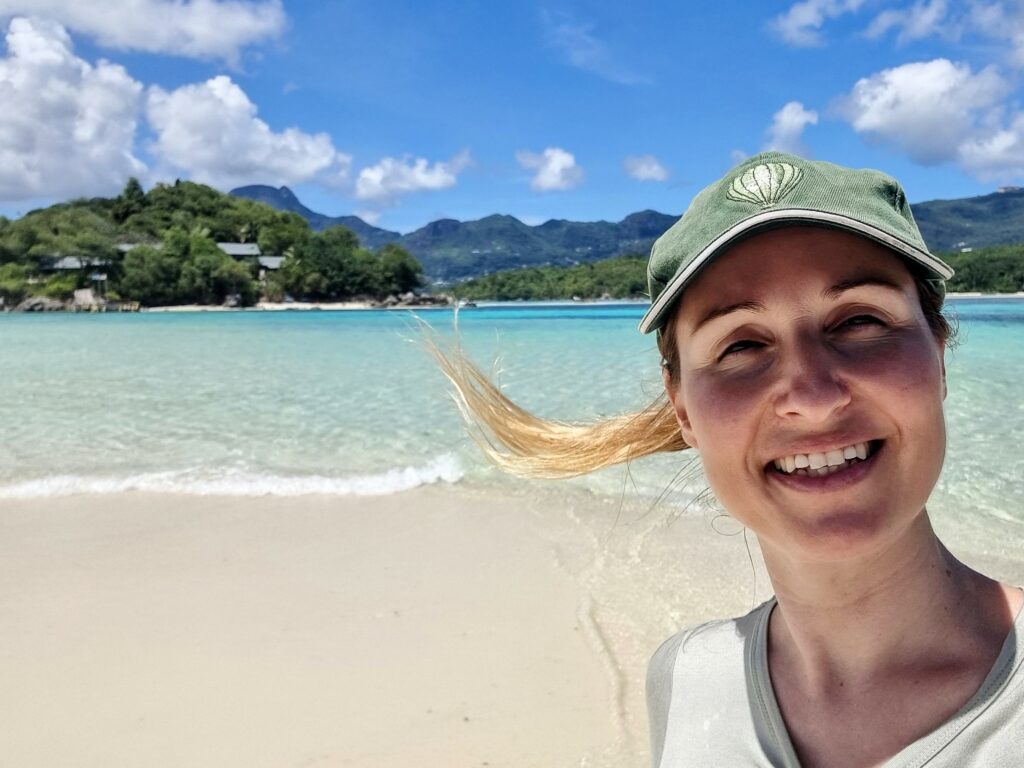 The most commonly recommended destination for a first solo trip is your own country.
Even women who are from countries traditionally seen as less safe for women to travel solo (Egypt, India, Morocco), still recommend their own country to fellow citizens.
This is because the greater the dissonance and cultural shock between one's culture and the destination's the higher the perceived danger, even if the destination we are about to visit is much safer than the place one lives in.
Taking a first solo trip is daunting; it requires courage, bravery and self-confidence, and those requirements are greater in a country where we don't speak the language, where we will need a different currency, or where the food and traditions are not the ones we are accustomed to.
We fear the unknown because we are used to thinking "stranger = danger".
As a result, we perceive our own country as the safest solo female travel destination, even if we live in the most dangerous places in the world when crime is concerned.
The more familiar a destination is, the more suitable it is as a destination to take a first solo trip. Hence, the best country for a first time solo trip is usually your own.
This is also why experienced solo travelers will usually recommend beginners to start slow and easy by first taking solo day trips to a nearby destination and then upgrading to a weekend getaway and finally an overseas trip.
Competence builds confidence, and traveling in your own country reduces a lot of the unknowns making your first solo trip more manageable level.
Easy and affordable first solo destination: Spain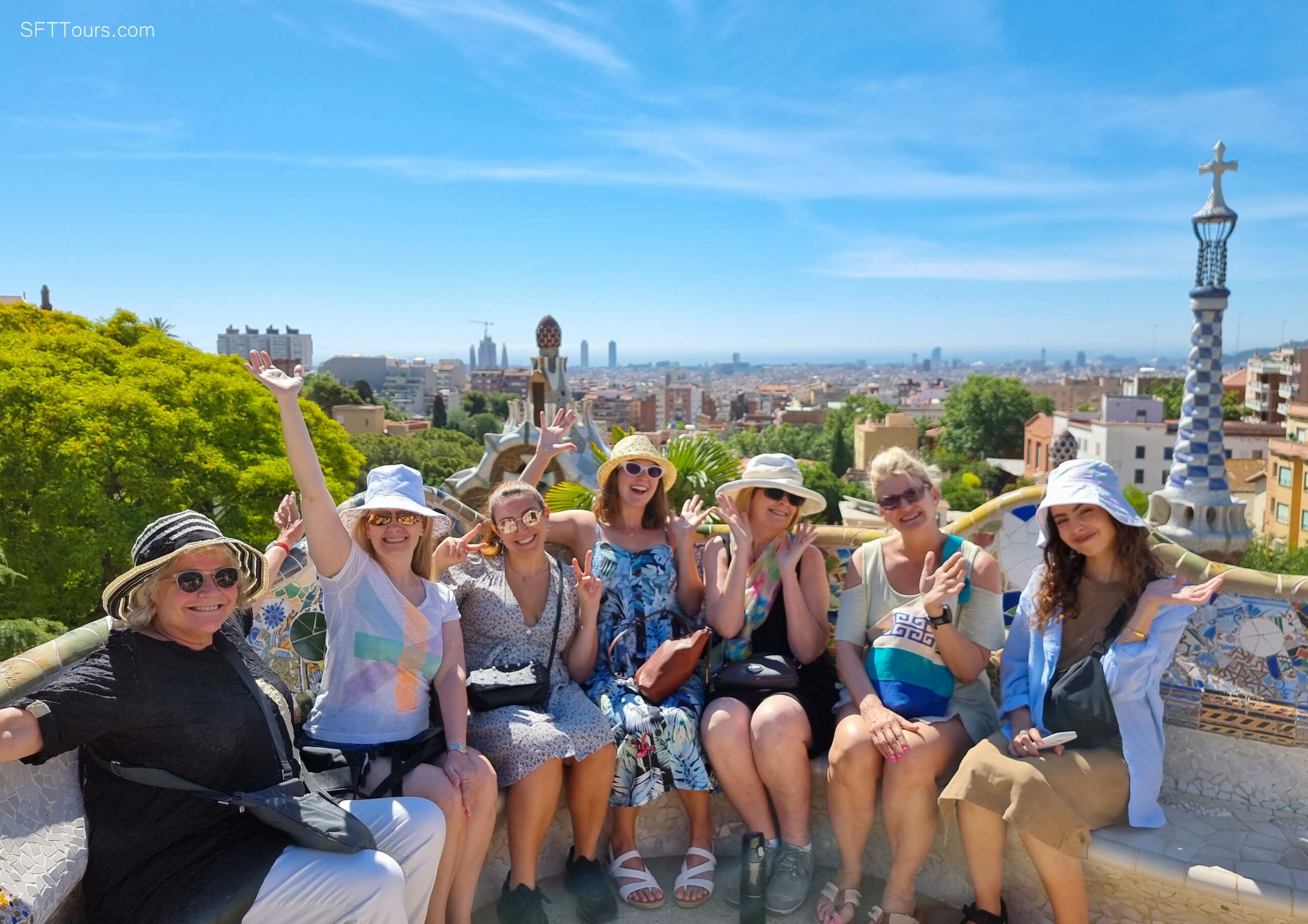 Spain is one of the best countries for women to visit solo and is often recommended as a first time solo female travel destination in our community.
It is easy to get around, has great tourism infrastructure and it has been ranking as one of the most visited countries in the world for years. Being a popular destination also means there are many other people visiting so you are bound to meet other travelers.
The country has something for everyone, from the history, architecture, food and beaches of Barcelona to the museums of Madrid, the culture of the south, the landscapes of the north, the many UNESCO sites, no matter what type of traveler you are, you will find your ideal trip in Spain.
Additionally, Spain is one of the most open-minded countries when it comes to attitudes towards women and has one of the lowest crime rates in the world.
The country has a thriving LGBTQ+ community with wide acceptance, and is a generally egalitarian society with a population that is very used to tourism and who relies on it for about 12% of the GDP.
Spain is also one of the most affordable countries in Western Europe and can cater to all budgets. You can sleep in a hostel, take public transportation and eat at markets and affordable restaurants or have a luxurious holiday and pamper yourself.
Our take: If you live in Europe, Spain is a no brainer for a first solo trip and Barcelona is our favorite destination. You can join our women only tour to Barcelona & Costa Brava or book your spot on our Sensual Barcelona, our sex-education and erotic development tour. Or hop on a low cost flight and have a great independent first solo trip.
Australia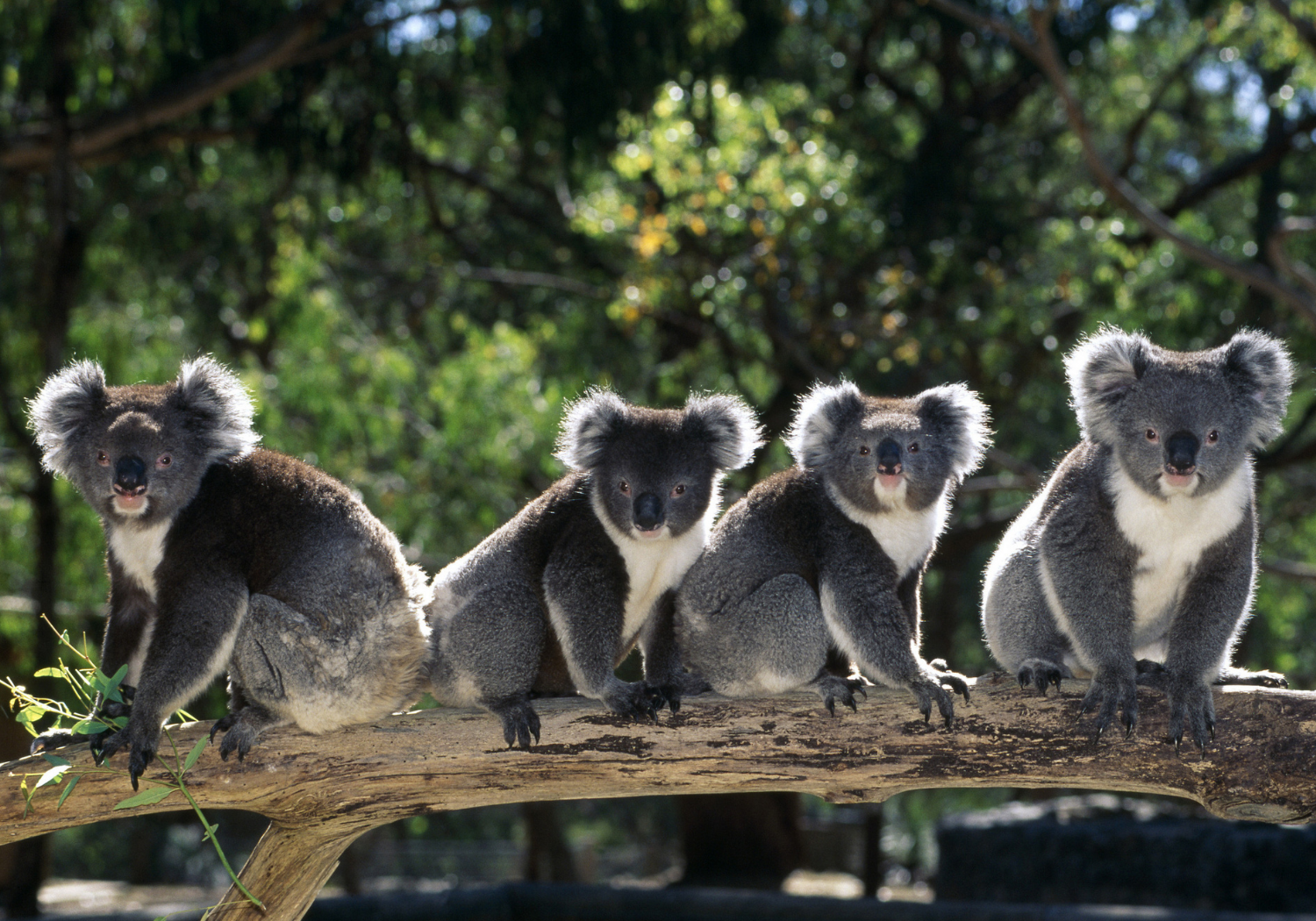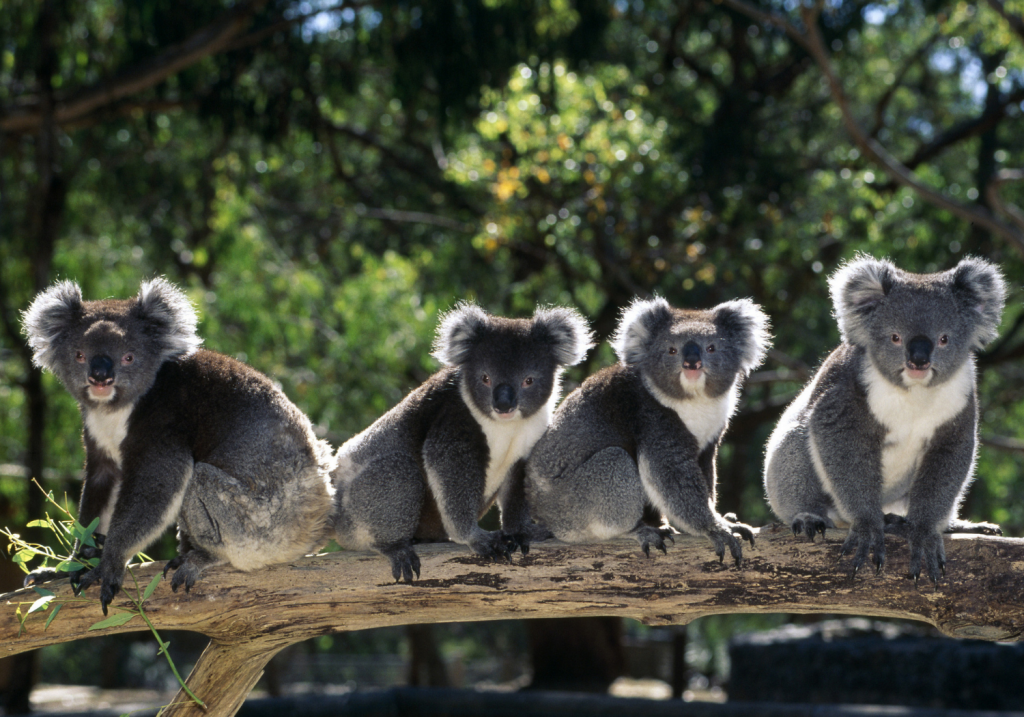 At the other end of the world from Spain you find Australia, another country with a lot to offer any traveler and a population of English speakers known for being friendly.
The high perceived level of safety, the fair treatment of women, minimal risk of harassment and the fact that the country ranks high on many people's bucket list, all work in favor of Australia.
However, for most people except for Kiwis and Pacific Islanders, Australia is a far away destination that requires a long-haul flight, good logistics planning and high travel budget. You will also need at last two weeks to see a slice of it.
As one of the largest countries in the world, Australia is not easy to get around, but most visitors tend to stay in the cities where the public transportation system is quite good, or rent a car to explore at their own pace. Flights are necessity to move around.
Our take: While our members recommend it as an ideal first-time solo travel destination, we feel it is probably one for more experienced solo travelers with no affordability limitations and longer holiday time. Opt for a holiday visa (if under 35) or use the house sitting websites to find an opportunity where you get to spend longer in the continent and stay for free while taking care of someone's house or pet.
Thailand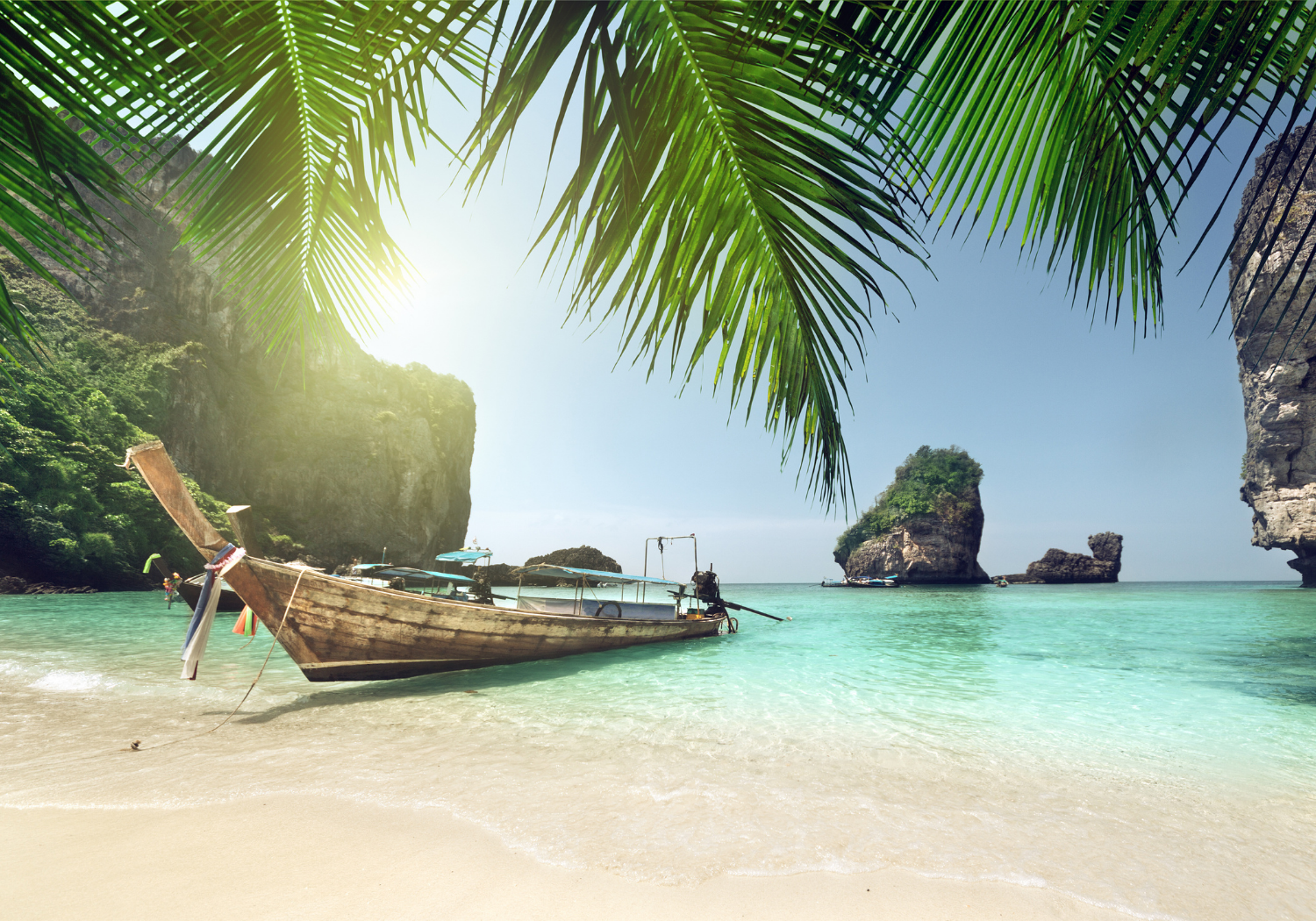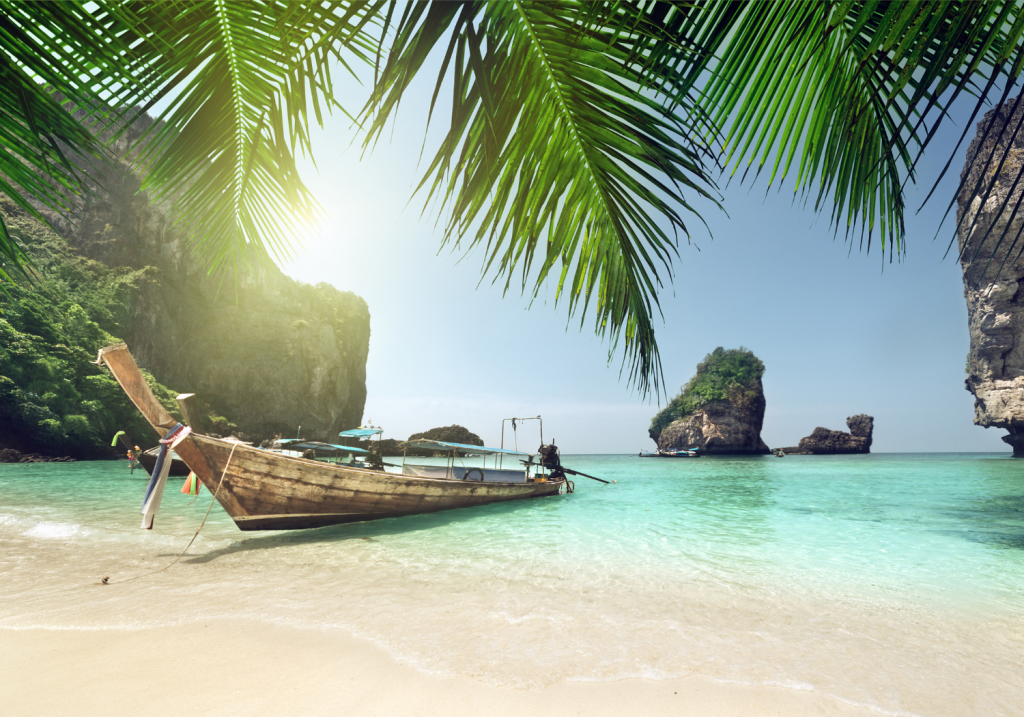 A holiday in Thailand is unanimously agreed to be one of the best trips for women to go solo.
This is a very tourist-friendly country where tourism represents 15% of the GDP and where harassment and assault are very low.
The country is considered as one of the safest destinations for solo female travel and locals are known to be very hospitable, friendly and helpful.
As one of the most popular backpacker destinations, Thailand is also very affordable, and this means that no matter your budget you can have a great time.
You can stay at a really cheap hostel and eat street food for less than $25 a day or opt for a high-end resort and get pampered like royalty.
Because this is one of the most popular countries for solo travelers in general and Bangkok regularly ranks as the world's most visited cities, meeting others is almost guaranteed so you are sure to never feel alone.
The country's appeal doesn't end there. Its rich history, its beautiful beaches and the many postcard-perfect spots that have been made famous by movies and full moon parties all contribute to positioning Thailand as a wishlist destination for many.
Our take: Thailand is a great place to get started solo traveling. While it is not as organized and easy to get around as some of the other countries on this list, the friendliness of the locals, the thriving solo travel scene and its affordability make it an amazing solo trip. Go with the flow and enjoy.
UK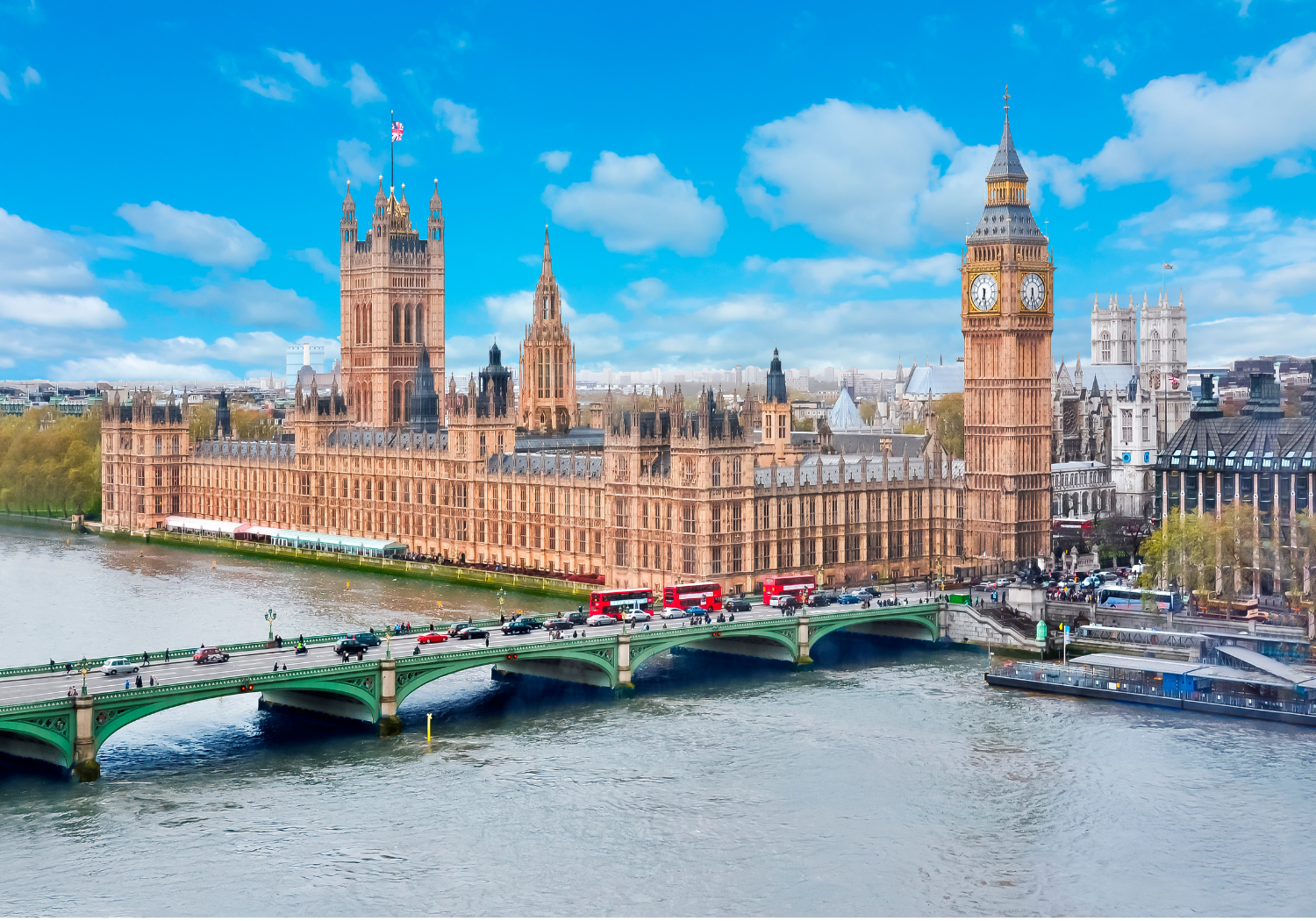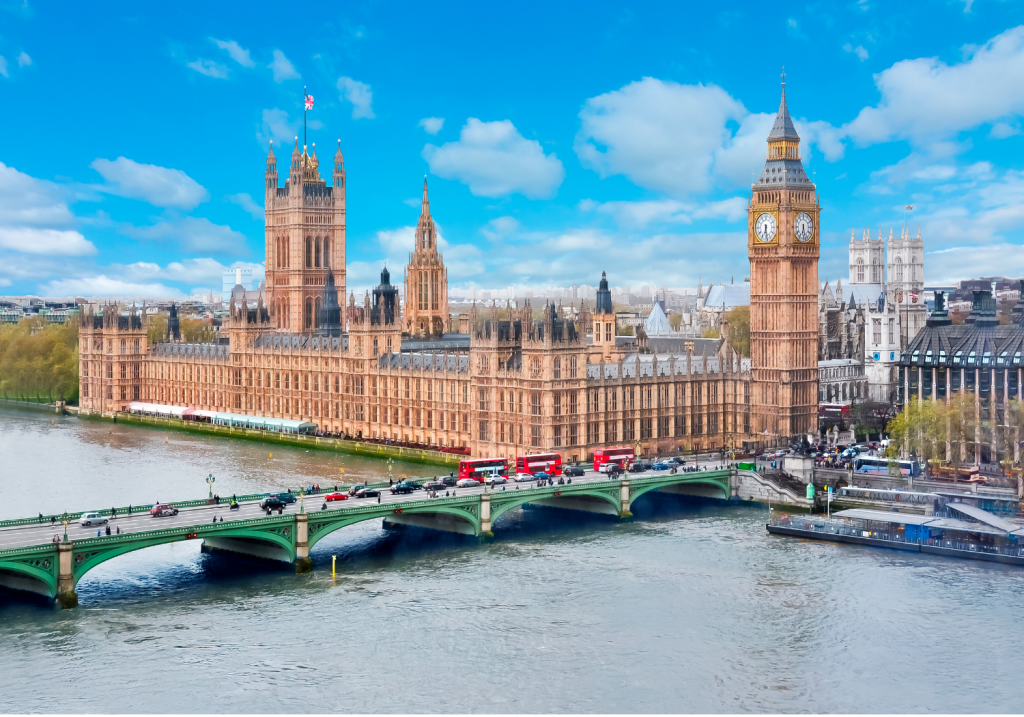 The UK comes highly rated as one of the best places to travel solo as a female and it is also a great destination for first time solo female travelers according to our survey.
Some of the reasons why the UK ranks high as a solo destination are obvious, others are more specific to women traveling solo.
English is the main language spoken by everyone which facilitates most things for tourists, and infrastructure is very good, with train service covering the country and cheap internal and international low-cost flights to get there.
Additionally, London contributes to the UK's high position on the list of the best countries for your first solo trip as a woman. The city is one of the most popular in the world and makes for a great way to dip your toes into the world of solo travel.
It has enough to keep you busy for days, even months (I know because I spent almost 3 months living there and exploring every day and never ran out of things to do or see!).
It is remarkably easy to get around, even though the Tube is expensive. And everything is in English.
It has something for everyone, from museums to food, culture, landmarks, parks and more.
It is also a very cosmopolitan city full of events and art, creatives and music. And the English are know to be a friendly bunch.
Since there are so many tourists in London and the city is so multi-cultural, it is easy to meet people. Just pop into a pub, order a drink and you'll find yourself striking a conversation with someone.
The only downside for solo female travelers, compared to other destinations on this list, is that the UK is not the safest country on this list, perhaps the opposite.
Studies show that 78% of people felt safe walking alone at night in the UK and the country has one of the lowest homicide rates among the OECD countries, however, most of the rest of the countries on this list rank much better on the safety department.
Our take: The UK gets generally recommended as a great choice for women to go on their first solo trip because it is easy to get around, a popular tourism destination and a place where English is the main language so barriers are easy to overcome. As a well connected country, it is also relatively cheap to find flights from many places in the world.
Italy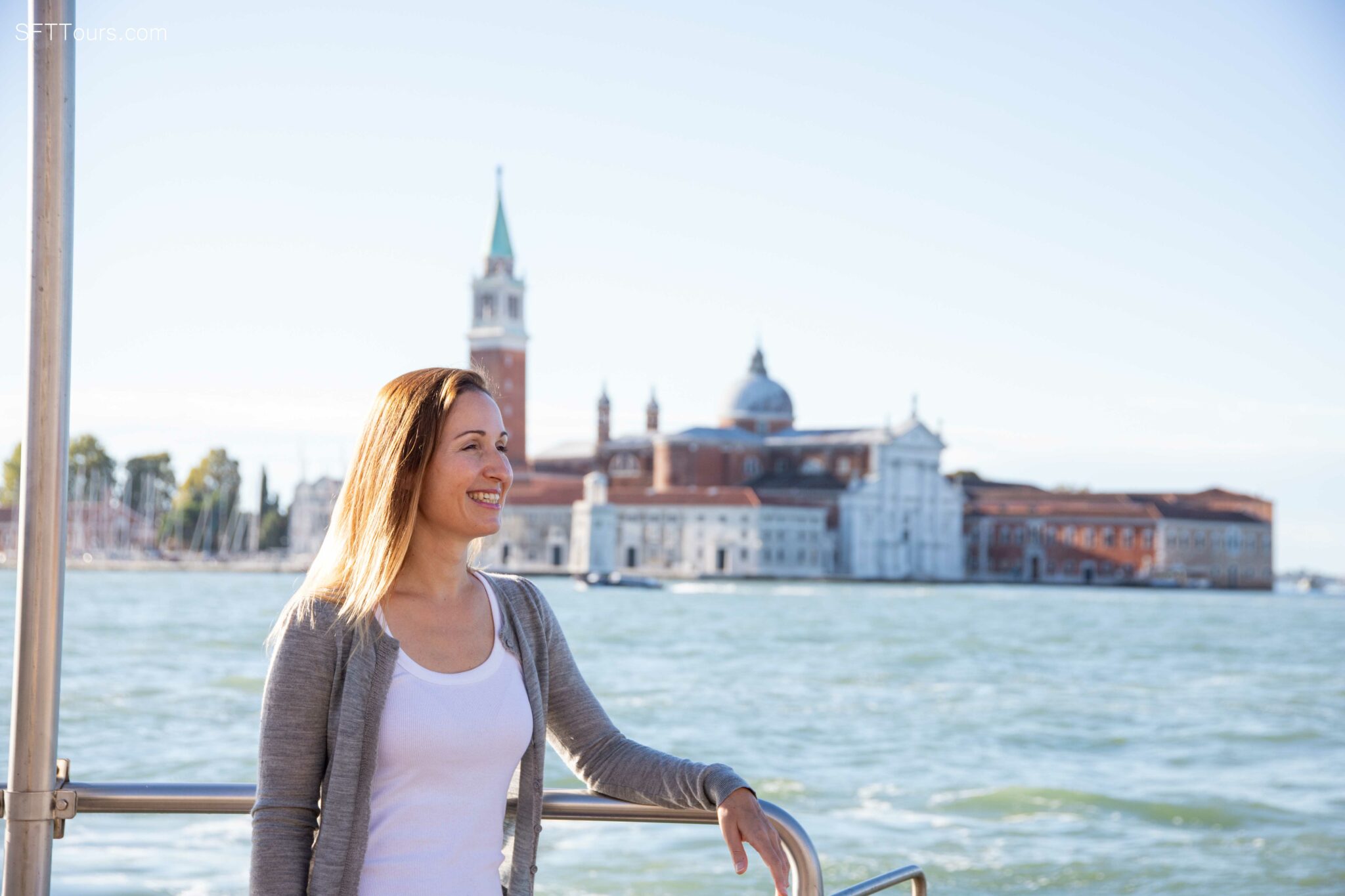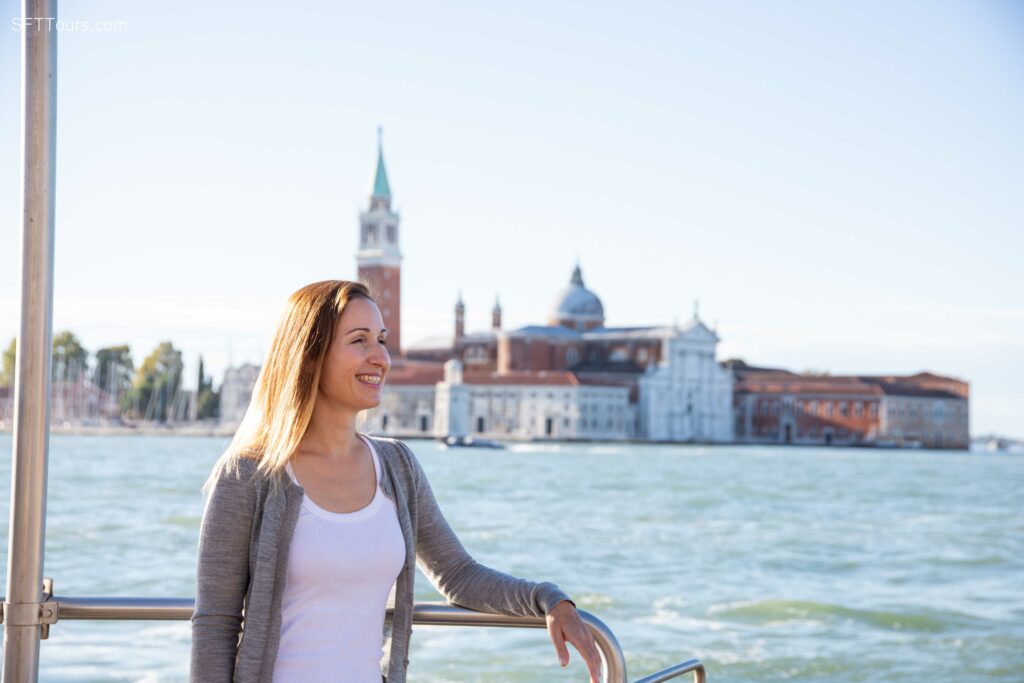 Italy is one of the most beloved destinations in the world, and our members also consider it one of the best places to travel as a solo female for your first or your next solo trip.
I am sure I don't need to give you too many reasons to love Italy; the country has great food, countless UNESCO world heritage sites and a rich culture. No matter what you like to do on your trips, Italy can offer you that.
The country is full of incredible places that fill anyone's imagination but particularly women's which is why it is a wonderful first time solo destination.
Books like Eat, Pray, Love or the recent discovery on Instagram of emblematic places such as Cinque Terre that have become tourism case studies, have propelled Italy to the top of the list for solo female travelers, either on their first solo trip or their next one.
Italy is perceived as a friendly country, one that is easy to get around in by car or train and one that can fill days with exploration; It is romantic and it has a "Je ne sais quoi" that attracts women from the world over.
Our solo female travel survey revealed that no other country was as unanimously loved as a first time solo travel destination and as a bucket list country.
Europeans can hop on a low-cost flight and simply go for the weekend and the country's many airports make it easy for anyone to visit.
However, not everyone would agree that Italy is safe for women traveling solo and there are safer parts than other. Members of our online community have also raised concerns around cat calling and racist remarks for women of color.
Tourism hot spots such as Rome, Venice, Florence or Milan are generally safe bets and while the occasional theft may occur and pick pockets are a concern, their tourism machine is well-oiled.
Other cities like Naples are a bit less safe and extra attention to theft and pick pocketing is required.
Our take: Italy continues to capture the imagination of solo female travelers with fantastic food, romance, love stories and incredible culture. Get an anti-theft bag and join our solo female travelers tours to Venice, Tuscany or Amalfi Coast for an unforgettable trip of a lifetime with like minded women who will become friends for life!
Japan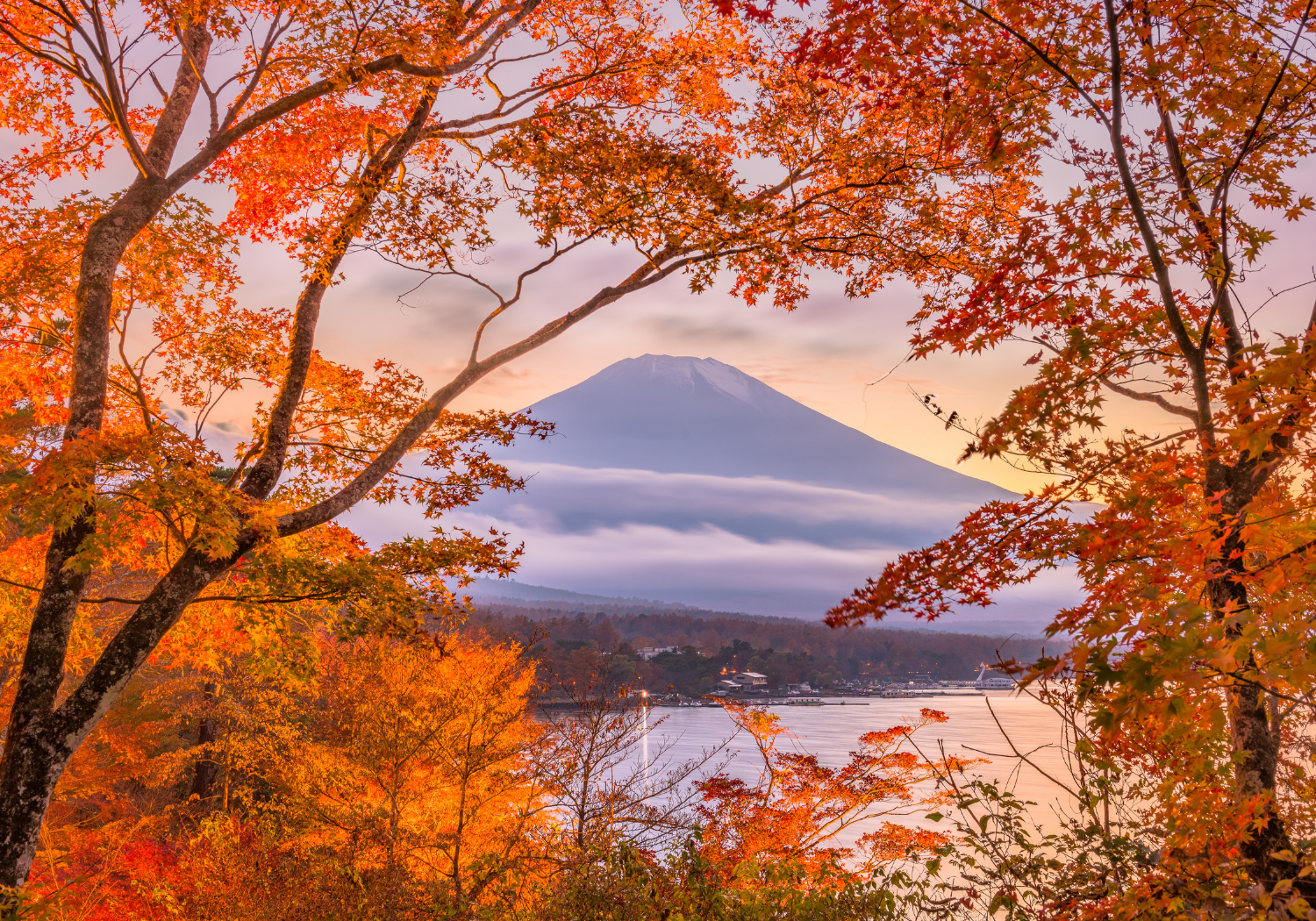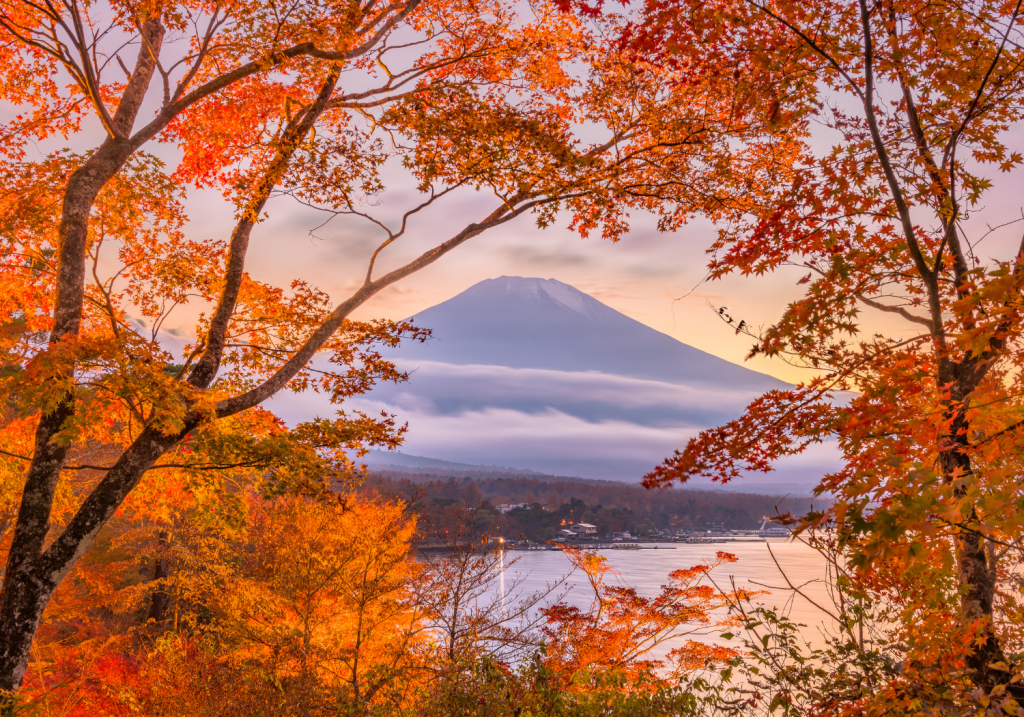 Japan is one of the most mystical, mythical and exotic countries for women to go on a solo trip.
It is one of the safest countries for solo female travel (crime is practically unheard of) and it is also well known for being the most polite. Both of these features make it a very appealing destination for women traveling solo for the first time.
The country is diverse and largely undiscovered outside of the two main cities of Tokyo and Kyoto. There are mountains, archipelagos, incredible food, rich heritage and fascinating cultural elements that attract the most curious travelers.
Women can wander the streets safely without any risk of harassment, theft or scam. Japanese people are kind and extremely polite and one always feels welcome as a tourist, despite the language barriers.
On the flip side, Japan is also one of the most expensive countries to travel to and around and while it is very well connected via high speed trains and flights, the subway in Tokyo is known for being a maze travelers get lost in.

These, and the guaranteed culture shock that almost any traveler experiences, makes it a highly recommended destination for first time solo travelers but also one that isn't as easy as other places on this list to discover independently.
Our take: Japan is a country that is adored by many. The country continues to wow visitors with its ancient traditions and unique culture that cannot be compared to anything else. If safety is your biggest concern, this is the best place to travel alone as a woman, even though the language barrier and cultural differences with the West can feel daunting.
Singapore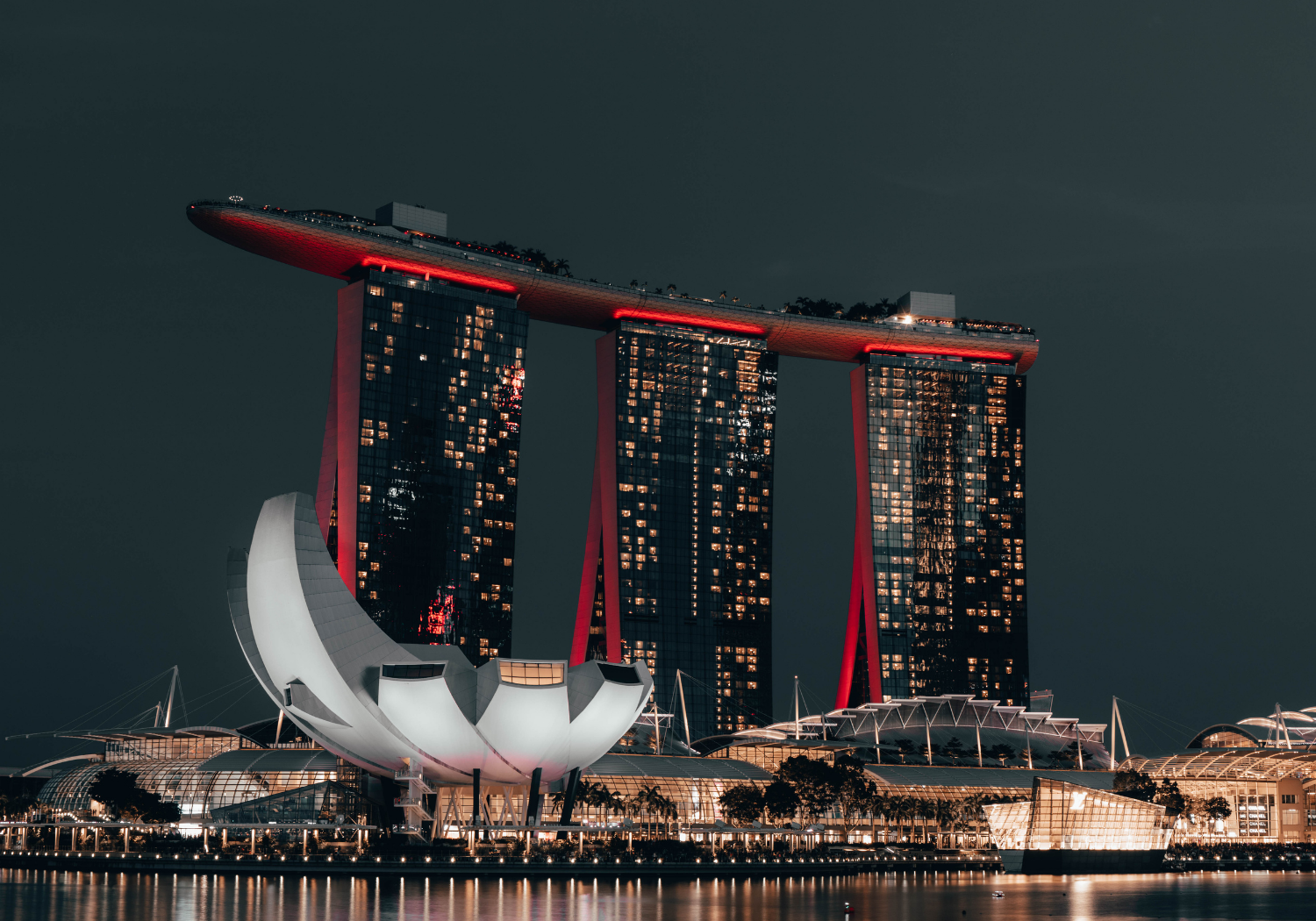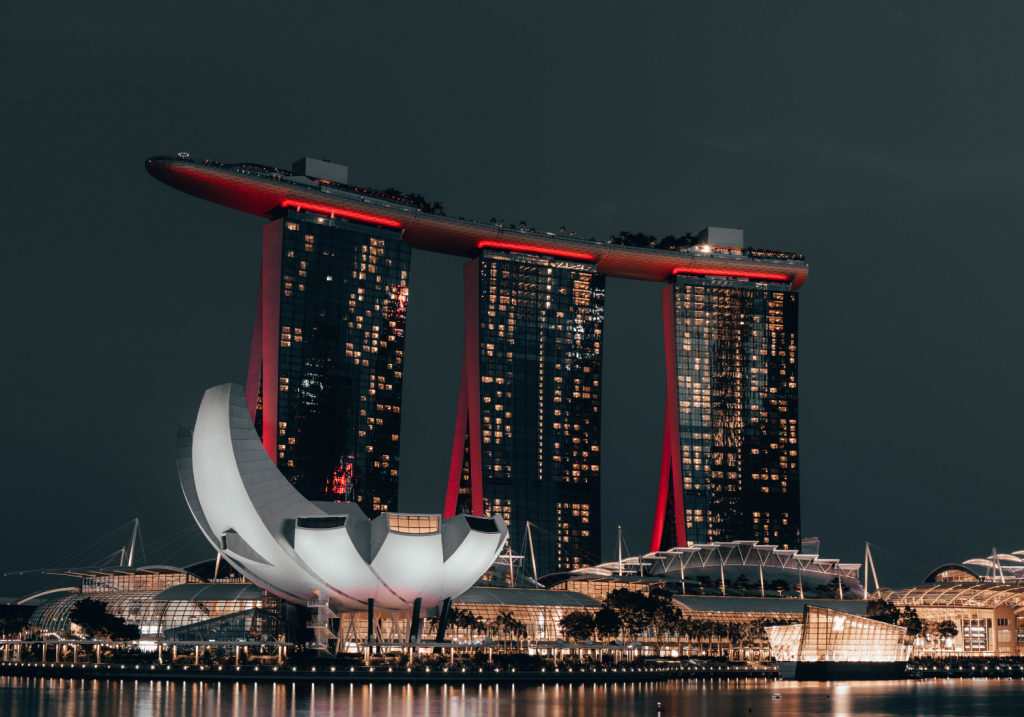 Singapore ranks, year after year, as one of the most expensive countries in the world but it is also one of the safest for solo female travel along with Japan making it one of the easiest destinations for a solo trip.
Crime in Singapore is non-existent, attitudes towards women (when it comes to tourists) are the same as towards men; theft, scams or harassment are something I have almost never seen in 11 years living here, except for the odd bicycle being stolen.
Women will find Singapore is one of the best destinations for a first time solo trip. It's very small, extremely easy to get around, it has fantastic infrastructure, great public transportation, and lots to do.
Singapore is very multi-cultural and it is a great introduction to your travels in the rest of Asia, not least because Changi Airport is the largest hub in the region.
You can spend time in Little India or Chinatown and have a taster for what to expect in those countries. You can also enjoy the beaches or the many man-made architectural wonders or venture into one of the tropical forests.
The reason why it does not come as highly recommended as other options on this list is because Singapore is very small and it never is a travel destination in itself but rather a stop over on a longer trip of Asia.
It is also a far less popular country than the ones mentioned before (around 20 million people visit Singapore every year vs. 85 million visiting Spain), though it is a wonderful option for those living in Asia.
Our take: If you are from a nearby Southeast Asian or South Asian country, Singapore is the perfect choice for a short first solo trip. If you are planning to visit other countries in Asia or are on your way to Australia, make a stop over for a safe, clean and organize layover.
Indonesia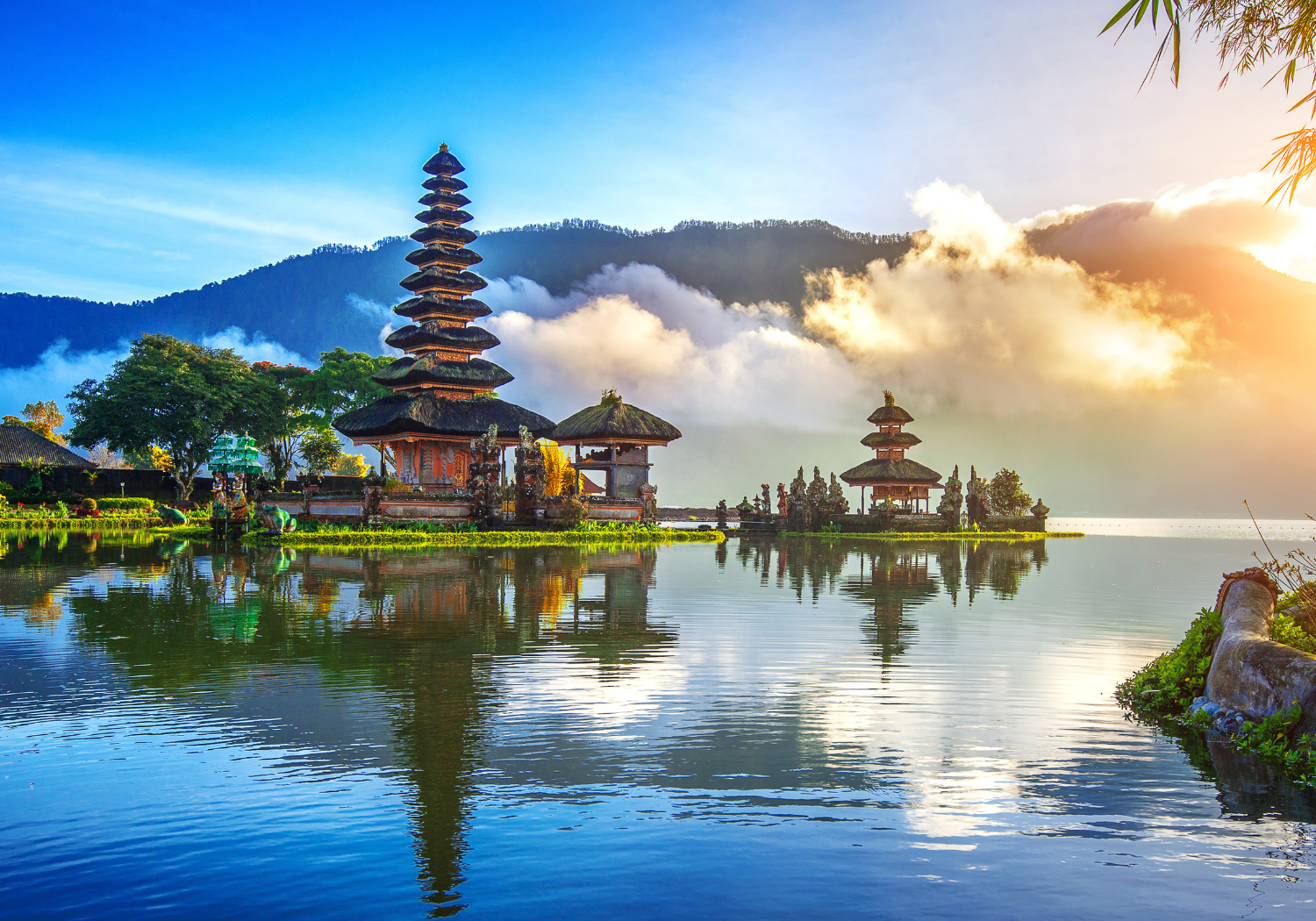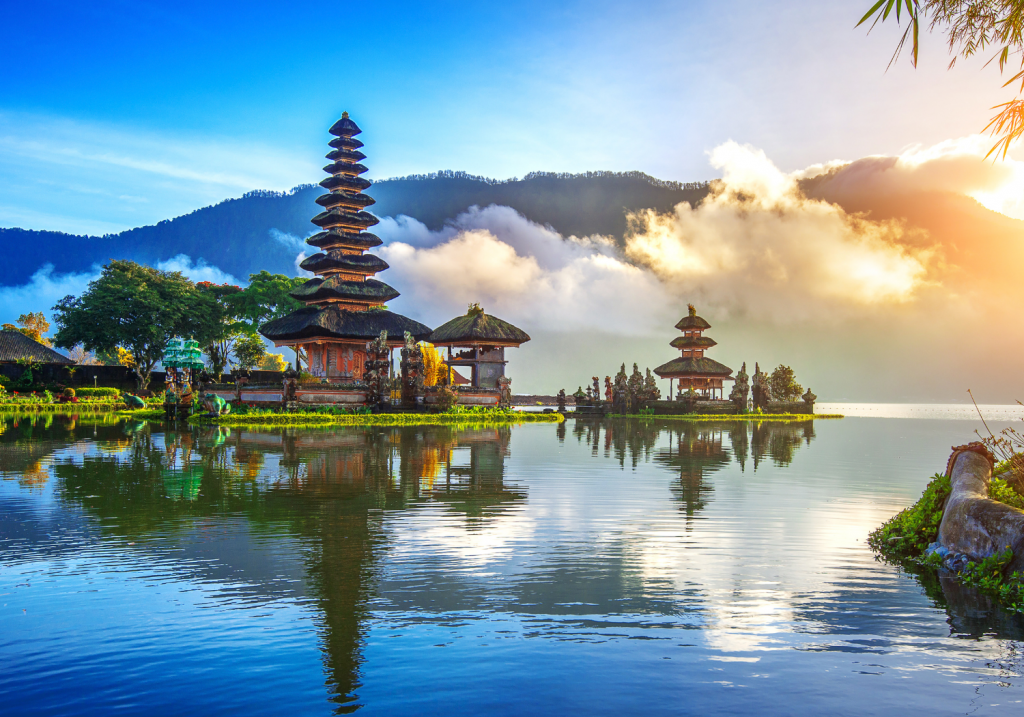 Indonesia, and particularly Bali, have a reputation for being a top destination for women in general and for digital nomads.
The Island of Gods has a large number of expats who have chosen to set their base there because of the affordable costs of living, the openness towards foreigners and the largely safe environment.
For travelers, Bali is synonym with spirituality, yoga and wellness and nowhere else will you find a similar focus on fresh food, veganism and vegeterianism than in Bali.
The proliferation of yoga studios, organic cafes and retreats all complement the diverse range of options Bali has to offer, from waterfalls to beaches, mountains to temples and active volcanoes.
Locals are friendly, they are devoted to tourism and very open-minded. Despite Bali it is part of largely Muslim Indonesia, 90% of the locals practice Balinese Hinduism, which differs from India's Hinduism but shares the same spirituality.
Other elements that play in Bali's favor as a first-time solo female travel destination are its affordability.
Indonesia as a whole is very affordable and allows you travel for long periods of time without breaking the bank, this is why it is such a popular digital nomad destination.
Renting a scooter (with a license) and eating local means you spend very little, and the wide range of accommodation options offer anything from $5 a night hostels to $500 luxury hotels.
Lastly, because Bali is such a popular travel destination for women and it has a thriving digital nomad community, it is easy to join local events or meet people, even if traveling alone.
Our take: Bali is a great place to get started solo traveling, especially if you are interested in spirituality, the beaches and nature. It is a bit less developed as a tourist destination than other places on this list of best countries for solo travel but the easiness to meet people, the opportunities to spoil yourself and the many pretty IG spots make up for it. Be sure to follow the common sense rules of behaviour for tourists.
Europe's Nordic countries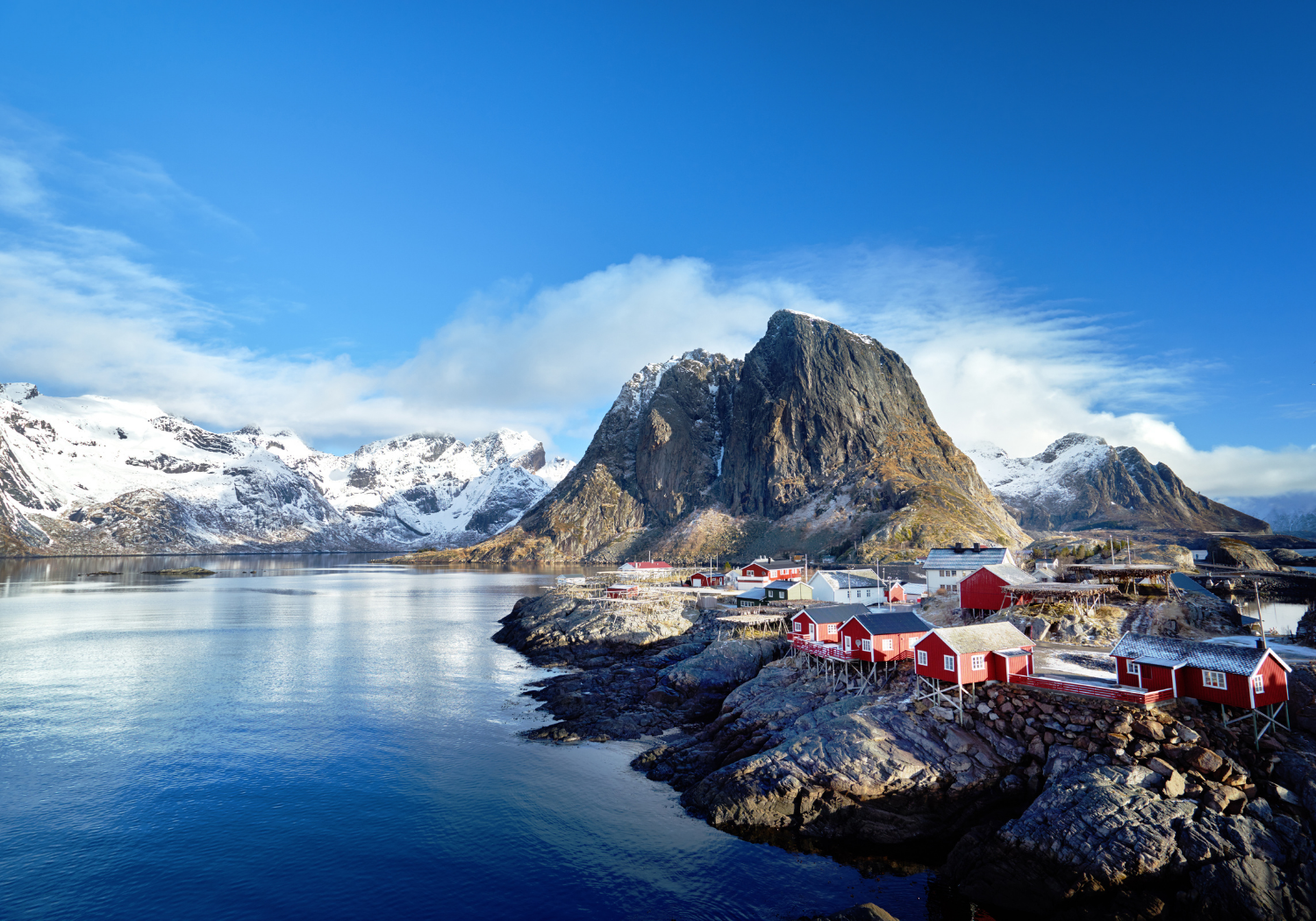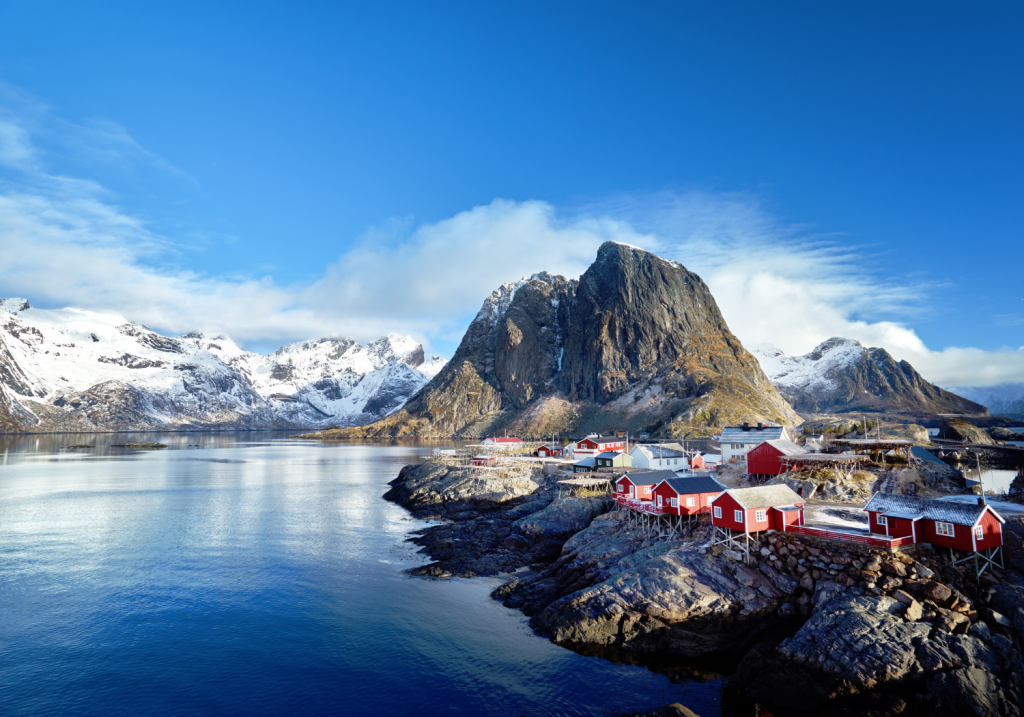 We could separate Sweden, Iceland, Norway, Denmark and Finland but the truth is that they all have several elements in common that make them some of the best places to travel alone as a woman.
Naturally, they also come highly recommended by solo female travelers.
Europe's Nordic countries all rank at the top for gender equality, for female rights and for the rights of minorities.
Iceland tops the ranking for gender equality followed by Norway, Finland and Sweden which also tops the ranking for the rights of LGBTQ+.
They are also all very developed and fair societies where welfare is widely available and valued and where the standard of living is high.
Nordic countries all offer incredibly high levels of safety and very low crime, risk of scams or of harassment making them the perfect countries for women traveling solo.
They are also wonderful destinations for nature lovers, with the Norwegian fjords topping the list for the most amazing landscapes and the Danish islands of Greenland and the Faroe Islands offering truly off the beaten path experiences in untouched nature.
On the flip side, and unlike their neighbours in the south of Europe (Italy or Spain), the Nordics are all very expensive countries and so they tend to be less recommended for a first trip because they are not easily accessible to everyone.
Additionally, because of their geographical position, they enjoy very long, dark and harsh winters and, culturally, are reserved and quiet and not perceived as friendly as other countries on this list.
However, if you come from a country with a similar culture, you may not experience such a culture shock and if safety is a concern, you have a lot to explore with minimal to no risk across these 5 countries, not to mention that some of them such as Iceland, have become true bucket list destinations for many.
Our take: Nordic countries make for great first time solo travel destinations for women if budget is not an issue. Europeans can hop on a low-cost flight and visit the capital cities for the weekend and get started solo traveling with the peace of mind that safety provides. Or join our Signature Iceland Wellness & Wilderness tour.
New Zealand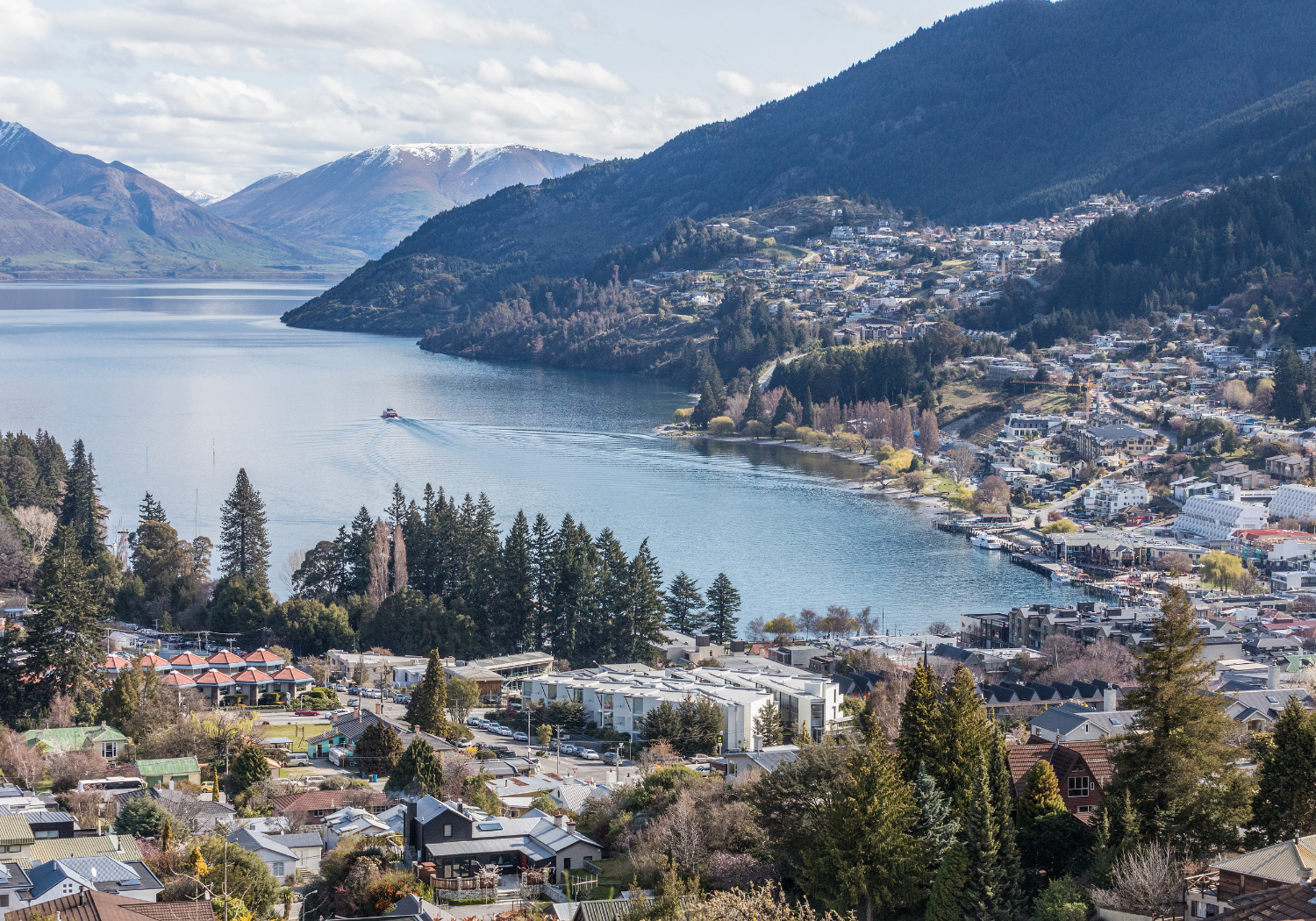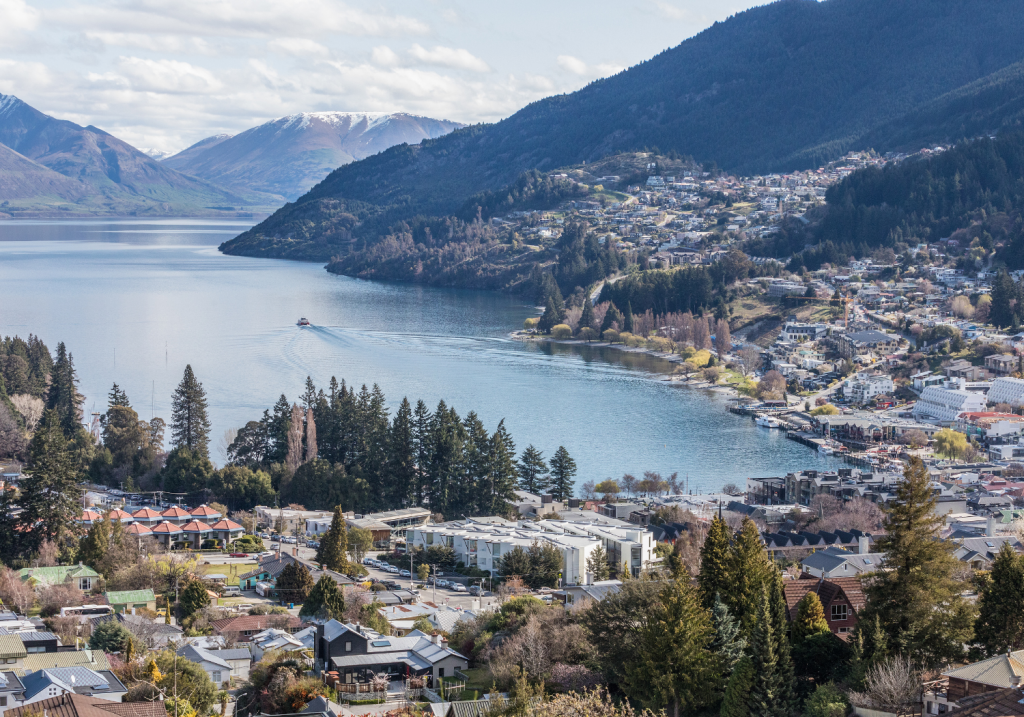 New Zealand is one of the best vacations for females traveling solo who love nature and a major bucket list destination since the Lord of the Rings brought awareness to its vast and breathtaking landscapes.
Unfortunately, its remote and hard to reach location, and the high prices, make it an item on the wish list that many dream of going to, and safe for, for years.
Our members consider New Zealand a great solo female travel destination; it's very safe, equal and respectful to women, it has good infrastructure and friendly locals, ingredients all women traveling solo value of a destination.
However, it is also expensive to get to and get around in, with road trips being the main form of exploration, and you will need a large budget to make the trip.
For this reason and because of its geographical location, New Zealand tends not to be the destination for a first solo trip, as it requires a lot of planning, driving alone and a wider range of skillsets not required if you explore other countries on this list.
Our take: New Zealand is a great destination for women to go on their first solo trip. However, it requires time and budget and tends to be a place to spend a longer time in unless you are from a nearby country in the Pacific or from Australia. Like with Australia, opt for a holiday work visa (if under 35) or use the house sitting websites to find an opportunity where you get to spend longer in the continent and stay for free while taking care of someone's house or pet.
Join one of our women only tours