Looking to advertise or work with us?
Solo Female Travelers is one of the world's largest, and most active Facebook groups for women who love to travel solo. We are a trusted resource for travel advice, tips, and inspiration, and our key aim is to empower fellow wander women.
We are open to sponsorship, advertising, exclusive discounts, affiliate partnerships, content campaigns, speaking engagements, and freelance writing opportunities (where we provide content for you!), and believe in working with partners who support our values (click here to read our values). We are open to all collaborative proposals, however are only interested in partnerships with brands whose values we share, and opportunities which are aligned with our audience, and to the benefit of our community.
Contact us to discuss whether a partnership opportunity would be the right fit. Or fill in the below form to download our media / press kit.
community [at] solofemaletravelers.club
---
---
Who Are We?
Solo Female Travelers is run by Mar Pages and Meg Jerrard – professional content creators who have been running their own individual travel blogs since 2013. Read more about us personally here.
Group Demographics
Group members: 272,000+. An exact member count for today is displayed in the Facebook Group, even if you're not a member. Check exact member count.
Group engagement: 250,000+ posts, comments, and reactions per month




Top Countries: We have representation of women from over 100 countries, though our top 10 are from:
United States
United Kingdom
Australia
India
Philippines
Canada
Malaysia
Germany
Egypt
Pakistan
Age: Women within our group range from age 17 – 84 (we strongly believe that age should be no barrier to traveling solo, whether you're fresh out of high school, or graduated 70 years ago!!). That said, 45% of the women within the group are aged between 25 – 34.
25 – 34: 45%
18 – 24: 20%
35 – 44: 19%
45 – 54: 9%
55 – 64: 4%
65+: 3 %
Partnership Opportunities:
Tour Discounts:
We partner with a variety of companies to negotiate exclusive deals and discounted rates for members of our group. Should you have a product or tour offering which aligns with our values, please reach out. Should our brands align we would be happy to discuss the details of a partnership.
Speaking Engagements:
Both Mar and Meg are experienced public speakers, who have presented at conferences such as TBEX, ITB Asia, Digital Travel APC, and Mumbrella Asia Travel Marketing Summit. We would be happy to discuss speaking at your event, on topics related to solo female travel, the travel industry as a whole, or life as a travel influencer / content creator.
Advertising/Sponsored Posts:
We offer options ranging from sponsored social media promotion, to Native Advertising-style sponsored posts, and are happy to discuss your needs in creating bespoke content. We are are always open to discussing long term partnerships if interested in bringing us on as Brand Ambassadors. We are only open to advertising which 100% aligns with our niche. Rates available upon request.
Affiliate Marketing:
We would be happy to hear from you should you wish to discuss a commission based agreement. Many of our partners choose this option in conjunction with offering the above-mentioned exclusive discount codes. Contact us to discuss whether a partnership would be the right fit.
Press and Social Media Trips:
Our whole community loves to travel. Depending on the destination/trip value, we are open to both paid and in-kind press trip partnerships, which we would be happy to assign to one of our members.
Product Reviews / Giveaways
We review a variety of products/services on this website, and are happy to accept sponsored reviews should you have a product which specifically aligns with solo female travel, and with our values. We believe in being upfront and transparent regarding sponsored reviews, and as always, we reserve the right to write honestly about your product.
If you have a product that needs attention, running a giveaway is a fabulous way to inspire additional exposure for your brand. When you sponsor a prize we ensure you receive the maximum exposure.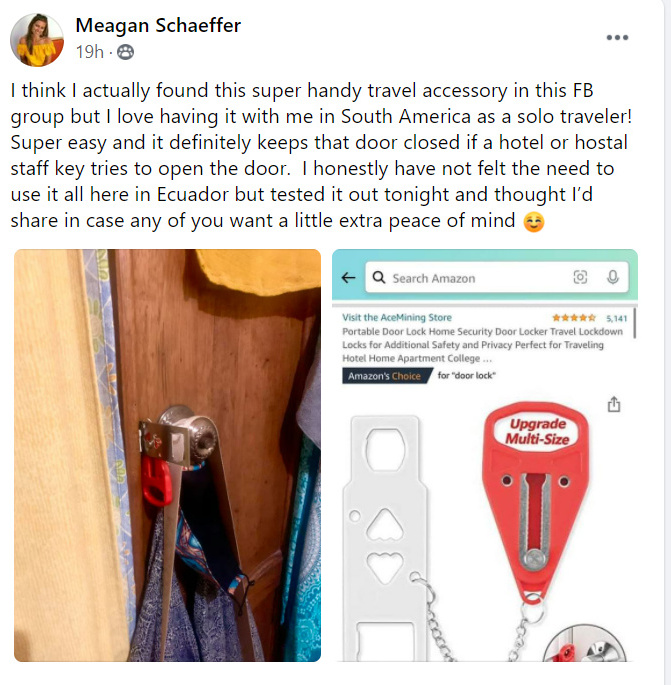 Freelance Content:
Love what we write? We would be happy to provide our freelance services to tell a story for your brand. As individual content creators, we have written for a wide range of publications and brands like British Airways, American Express, Skyscanner, International Expeditions, Matador, Elite Daily, and Marriott International.
Testimonials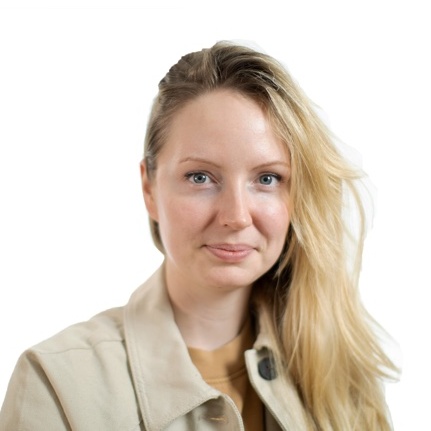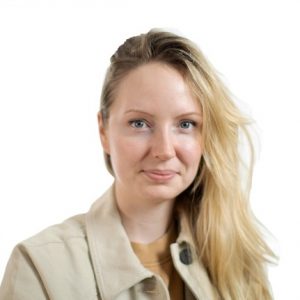 Lucy Ogilvie
Head of Content, Pearlshare
Megan has reliably produced bespoke content for our brand for the past couple of years, always on time and to a very high standard. I would not hesitate to recommend her to any other brands looking for an excellent travel ambassador.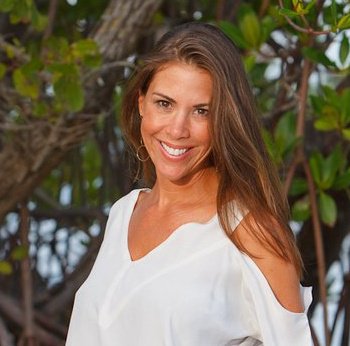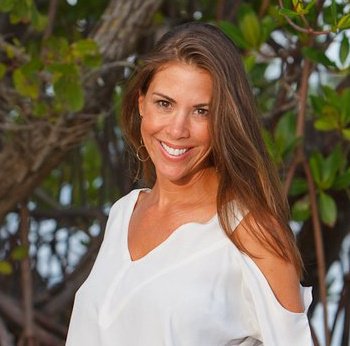 Jill Wheeler
Owner/Director of Wellfit Institute
Megan was a pleasure to work with from the moment we met and I asked her to be the first speaker of Wellfit Institute's Adventure Speaker Series. I affectionately refer to Megan as the "down-to-earth" girl from "down under". Her approachability, humor and humility combined with her worldly experiences and well-prepared presentation made her relatable and inspiring to both the doers and dreamers in our audience!
From Our Members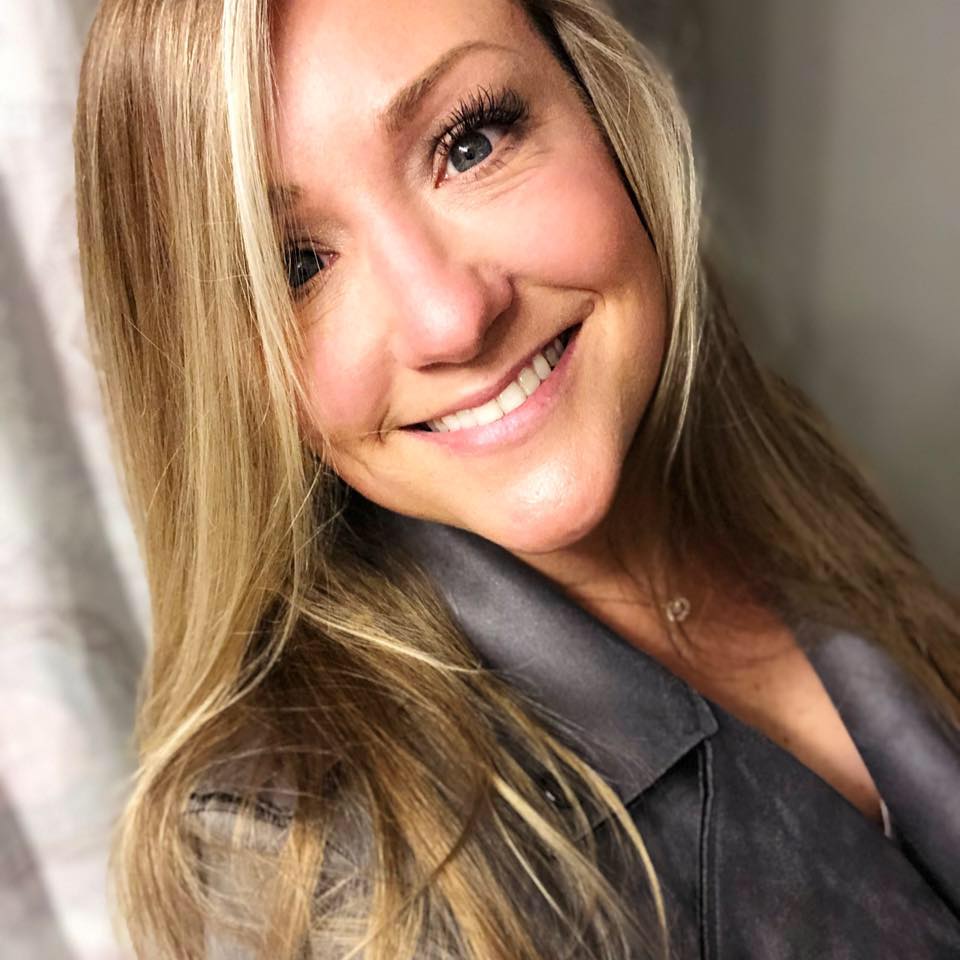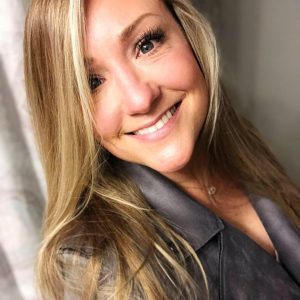 Kris Klein
Solo Female Travelers provides a sense of community- you're never really alone anywhere in the world. You have access to helpful advice and support through a tribe of strong, empowered women! I look forward to being on the other side of the world one day and meeting fellow Solo Female Travelers in person.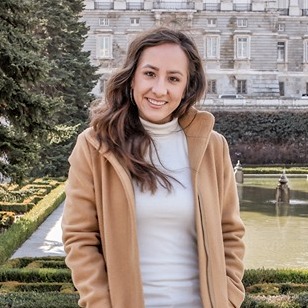 Solo Female Travelers is the only reason I still have a Facebook account! I love the community that this group has created and how inspiring all of the women are. I always thought it was an unobtainable goal to travel solo because I never personally knew any one who had done it before, and now I have such a huge pool of women to get advice and recommendations from. I love this group!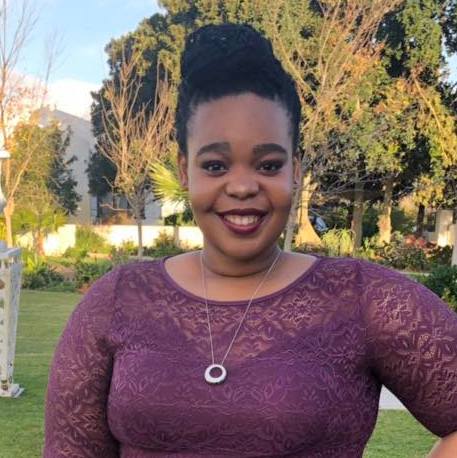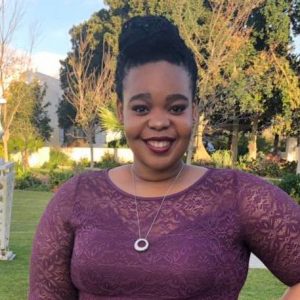 Mose Shirley Khubedu
I'm a girl on the other side of her mid-twenties. I was saving up experiences to go at them with a partner. But my bucket list got longer and longer and I was not meeting this man. I was miserable with little to keep me motivated. That was until I came across this group!
I read stories and shared in on experiences with amazing women. I got the push to travel solo, and that's what I've been doing and I'm so much happier for it!
Thank you to this incredible community of sisters for helping me find my wings!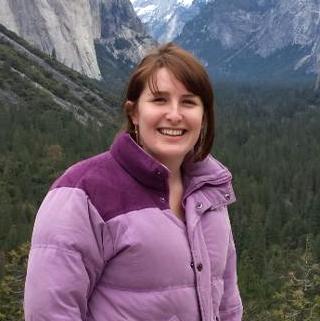 Eilís O'Connell
I love this group! Not only does it inspire me to travel to different places it is also a sense of security for when I'm on my trips as there is a constant source of support and information!
It's great to help to prepare for a trip and feel supported every step of the way. It's great to have a sense of community of like minded women.
Contact: community [at] solofemaletravelers.club