Traveling alone for the first time can be scary but it can also be one of the most rewarding experiences of your life and if you are here, you have already taken the most important step – decided to go on your first solo trip, for everything else, rely on our list of first time solo travel tips, we've got you covered!
Before we get started, here are some inspiring screenshots from members of our Solo Female Travelers community going on their first trip to reconfirm you are on the right path to a life changing experience.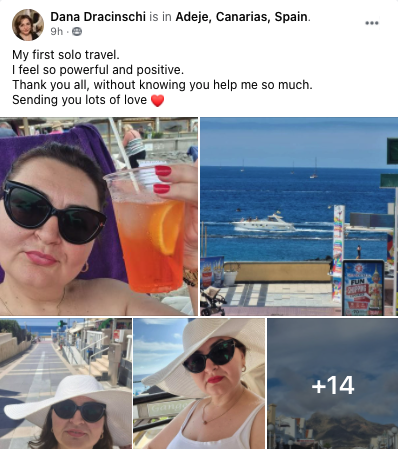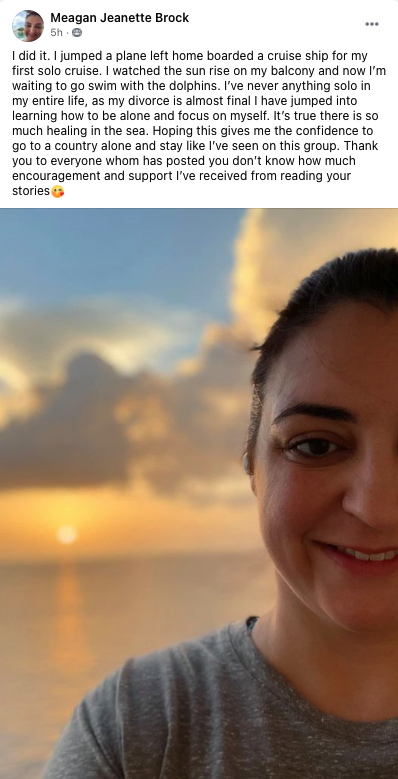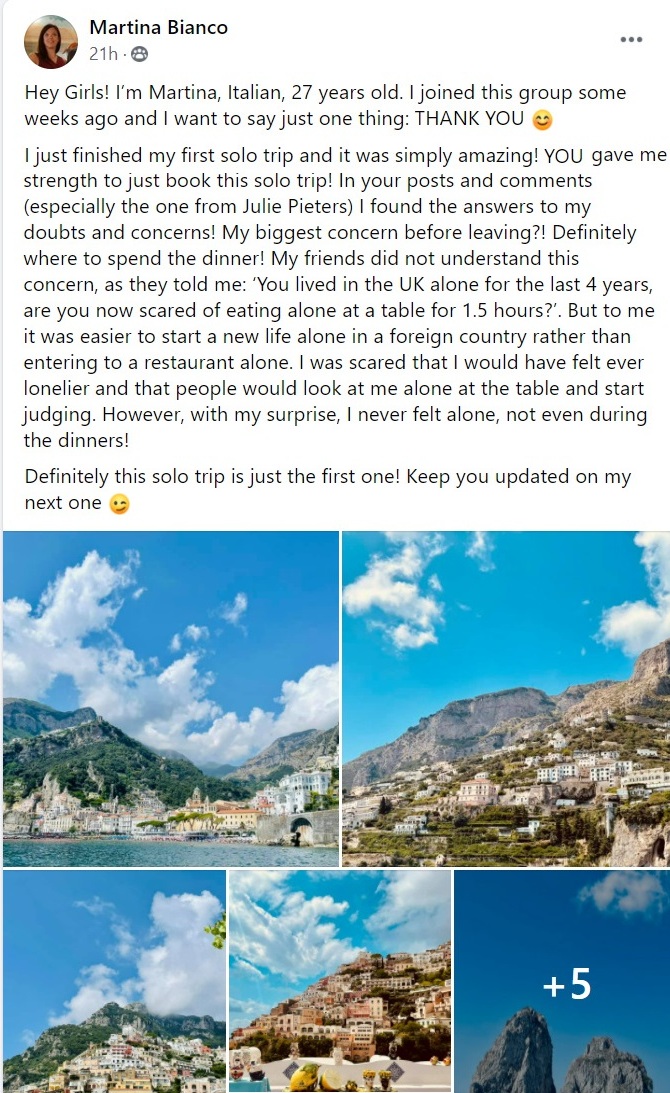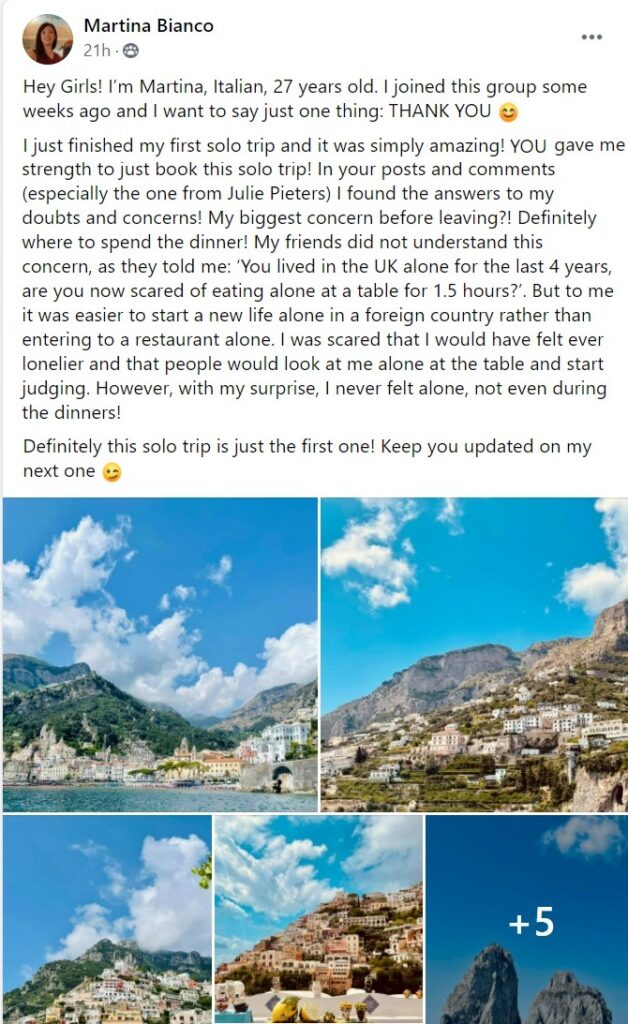 Define your reason why
Knowing why you are going on your first solo trip will meaning to your first solo trip and will help you when anxiety, loneliness, boredom or other feelings creep in. We've all had them at some point and being reminded of why you are doing what you're doing will help ground you find your meaning again.
Why are you even doing this in the first place? Is it to break out of your comfort zone, to learn about new cultures, to check something off your bucket list or meet new people?
Are you wanting to challenge yourself mentally or physically, make some new friends, build your Instagram following or just laze by the beach after a tough year?
We all travel for different reasons and when you're with a group or with family, intentions are usually mixed. When traveling by yourself you can do exactly what you love, every step of the way, and that's why many women travel solo for the first time.
We put together the above documentary after interviewing 27 women from almost as many countries from New Zealand to Canada, from Iraq to South Africa, watch it now for true inspiration.
Return to that goal when your purpose weakens, when things go wrong, or when nostalgia sets in. Remember to be honest with yourself here, and to travel for you and not for others or for the Gram.
Understand the worst case scenario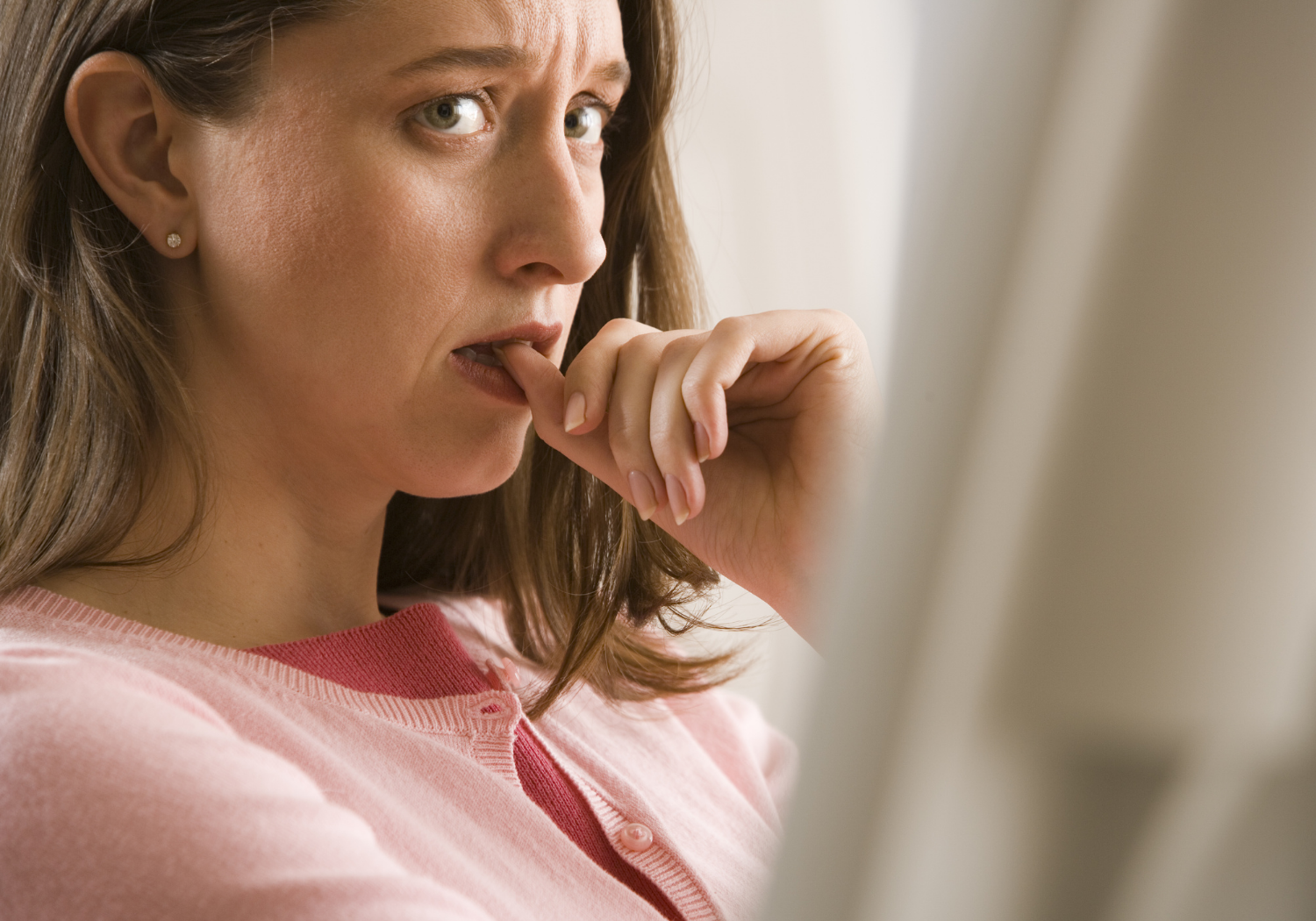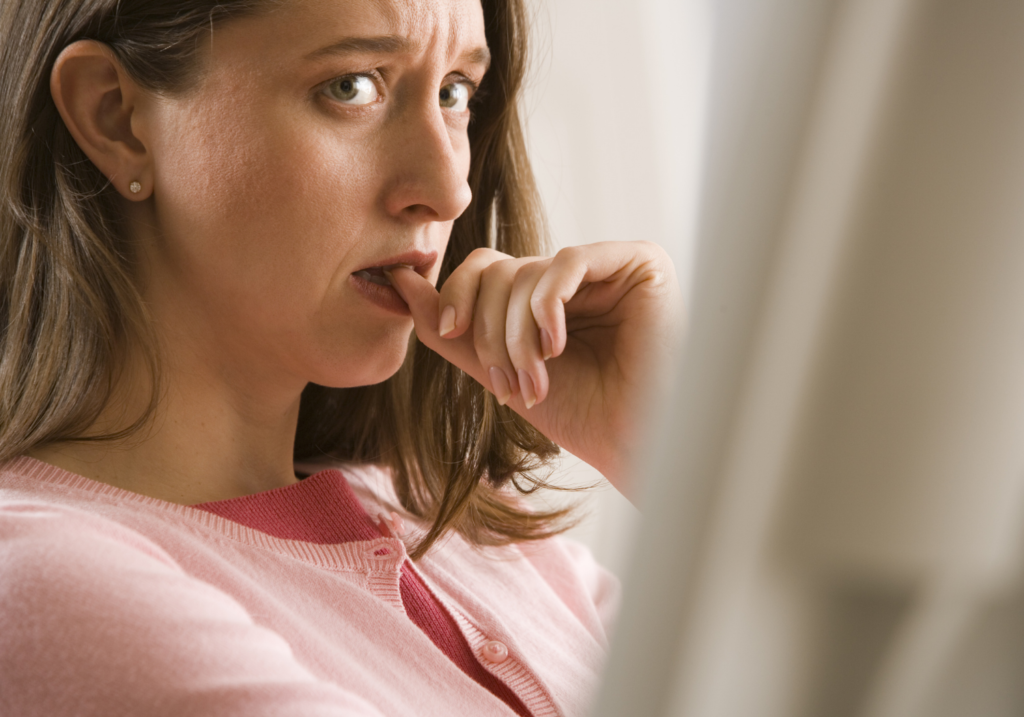 Your biggest enemy when doing something (anything) for the first time is uncertainty. Not knowing what could happen and worrying about the thing you don't know.
You see the amount of "what ifs" piling up and get more nervous by the day. So let me break it to you straight: things are bound to go wrong at some point.
Your bus may be late, your flight delayed, your baggage sent to another country, your room could be next to some really loud neighbors, your bunk bed mate at the hostel may snore like a pig, you may suffer from jet lag or get lost, you may be scammed by an old lady, or feel lonely at times, the list goes on.
But it is important to remember that anything that can go wrong is preventable or can be overcome and that while you can't control a lot of what is around you, you can decide how you react to it. And that is your super power.
This is why we start with the hardest step on your first solo trip: making a list all the things that could go wrong.
After you have that list down, re-read the list with perspective, and ask yourself.
How many of these possible outcomes are life-threatening? How many are inconveniences that can be solved or tackled with patience, problem solving or with adequate travel insurance? What is the absolute worst that could happen in each scenario?
In this article you'll get tips to address each of these possible worst case scenarios and strategies you can implement when they happen to get over them, get back our to travel and feel more confident and stronger than ever.
You got this!
Build your confidence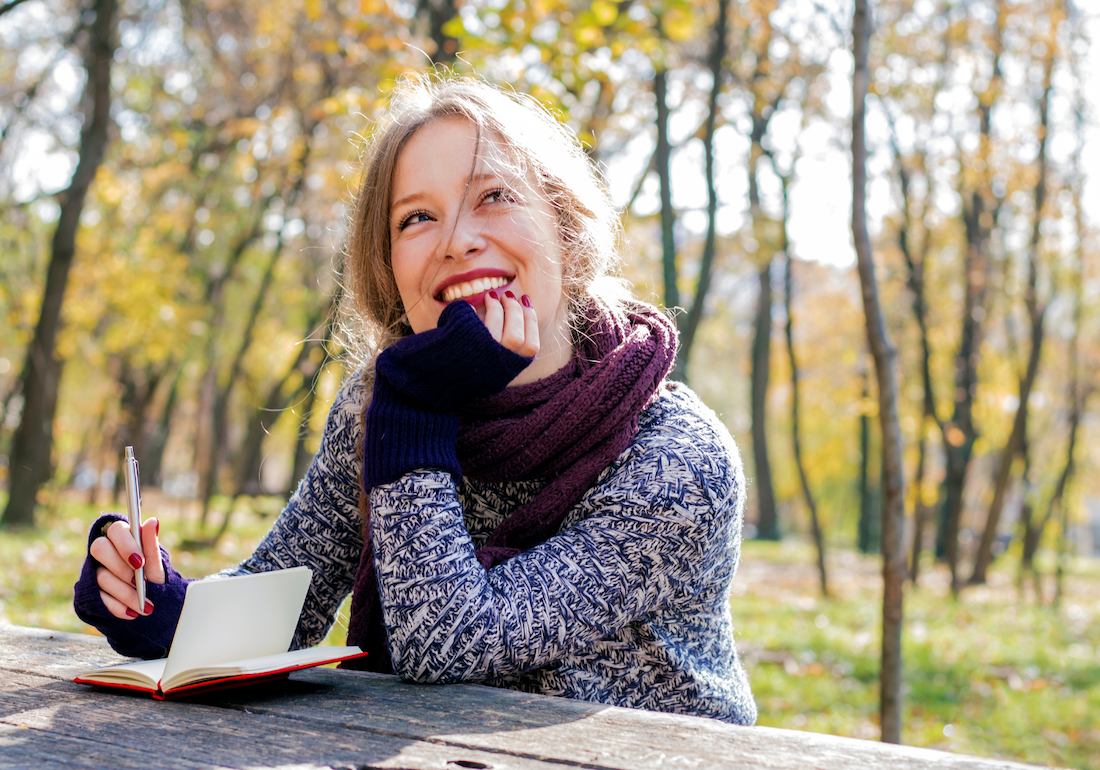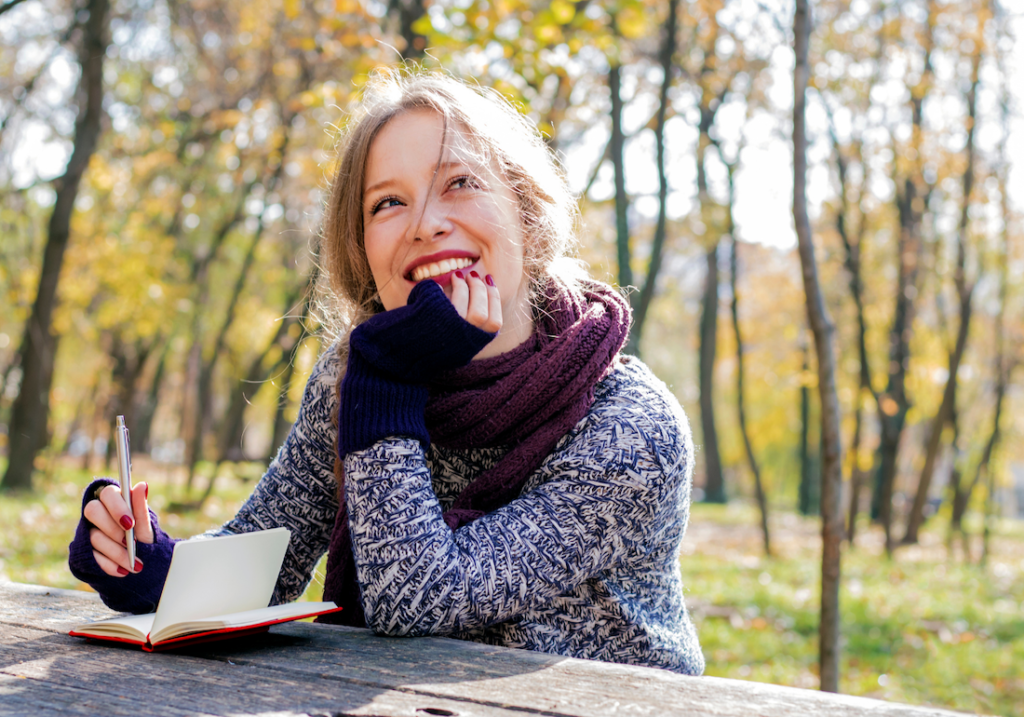 You now know why you are going on your first solo trip and what scares you the most, it. is now time to tackle those fears.
It is proven that by writing your fears down, you will immediately feel better about them; they are no longer an unknown, they are a sentence with words and letters, they have a name and surname, and if you can spell them out, you can face them without fear.
One of the most important benefits of traveling solo is in its ability to build confidence, but how do you build that confidence before you've taken that trip?
Here are a few of our best confidence-building tips for that first solo trip.
Speak to other solo female travelers. Our Facebook Group is overflowing with solo female travelers who have experienced just about anything you can think of. With such a diverse group, there is bound to be at least another member who has been in a similar situation to yours and will understand your worries. Post a question on the group or use our search function to see if your question has been answered. You'll see that your worries are not unique to you but are the concerns of many others who have gone on to travel solo.
Stop doom scrolling. It's so easy to get lost in horror stories of women who were kidnapped, robbed or assaulted while traveling and the more you search for it the more will show. Social media learns your behaviors, so if you start searching for travel crimes, more will show. This will only generate more anxiety. Put away the true crime stories as they are actually the minority and the movies like Taken and instead, watch travel movies with happy endings.
Start small. Go on a few adventures by yourself around your neighbourhood; Go for lunch alone, take a bus ride to somewhere you've never been, graduate to the next city, move onto another state or province and so on. Traveling to a foreign country can be daunting, so starting small can build your confidence slowly and incrementally.
Plan, plan, plan. The most important part of building confidence is to plan as much as you can. It's so important in fact that we've dedicated the next section to this point alone.
Prepare for your trip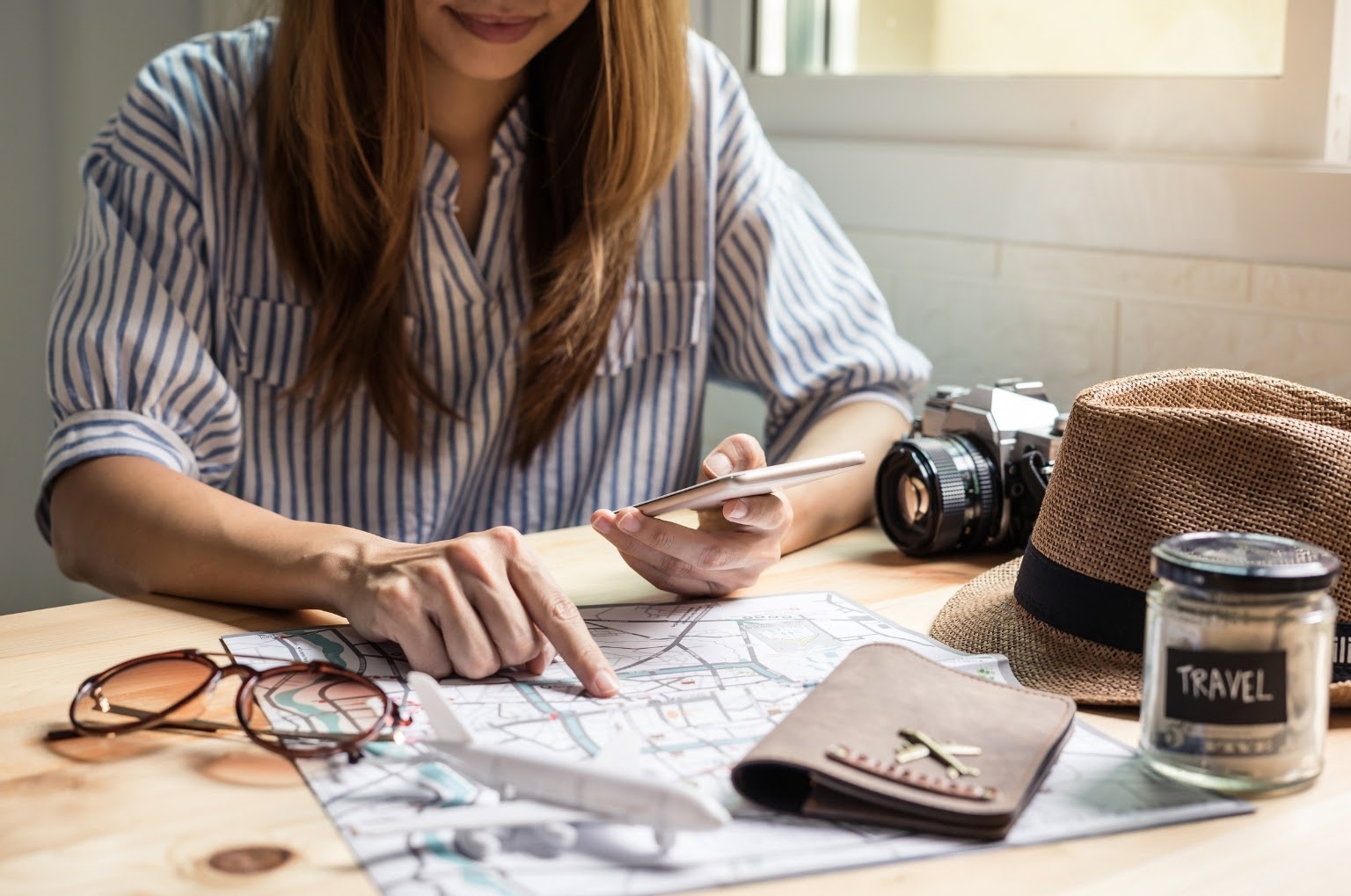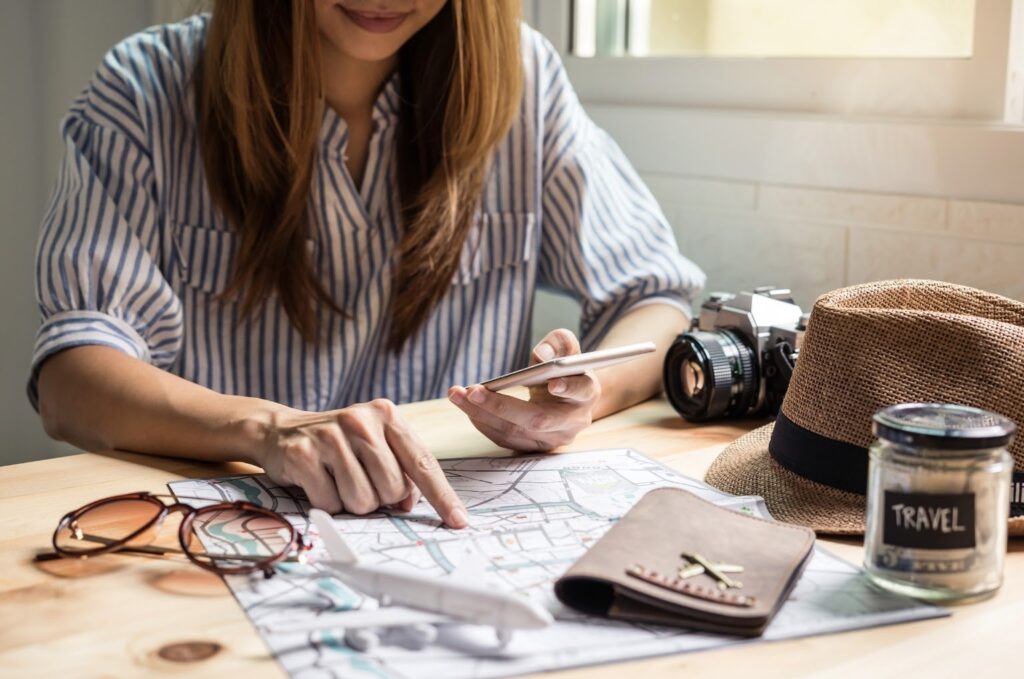 The greatest way to prepare for just about anything is to put in the research and plan for the unexpected.
Find out all about the place you're traveling to. Visit location-specific travel groups on social media and scroll through past posts. Read truthful travel blogs (not the click-bait listicles), or read travel books. Download the best travel apps. Find out about all the best things to do, places to stay away from and any scams that may go on in that place.
Once you have all the information about the place, create an itinerary for yourself. Book your accommodation, plan a few excursions and group trips, take a few hours to explore some of the more popular places solo and schedule any other important things like airport pickup and drop off or medication needed.
Always keep in mind that things will most likely change during your adventure, but if you have a set itinerary, you can always revert back to it for peace of mind. You'll also have researched about places or establishments you should avoid which will create more composure and inner tranquility.
Research the following:
Understand if you need a visa, how much it will cost and how long it will take to obtain.
Make sure your passport is up to date with at least 6 months validity counting from the end of your trip.
Check if any medication you take is actually legal and allowed into your destination.
Know how you'll be getting to the airport and back and if public transportation is safe.
See which apps, if any, are blocked in the country you're going to or if there are any you should download to make your travels easier. In countries like South Korea, for instance, Google Maps is not reliable, so it's better to download the local map app. In China, Google services don't work.
Technology is a life saver when traveling solo, so make sure you have an external battery pack to charge your phone if you can't find an outlet.
Know if there are any specific scams targeted at foreigners and how to avoid them.
Learn a few phrases if the destination uses a different language to your own.
Plans do change, but research is absolutely vital to a safe journey. And don't leave it to the last minute as some things, like obtaining visas, can take a really long time.
Top tip: When planning, you'll quickly find out how overwhelming it can be to take in so much information. Remember that you don't need to visit every single recommended place. Plan well without overplanning. It's ok to take a few hours to rest and relax, it's ok to stay in and watch some Netflix if you feel overwhelmed. It's ok to skip some of the must-see. Make the trip your own.
Plan your safety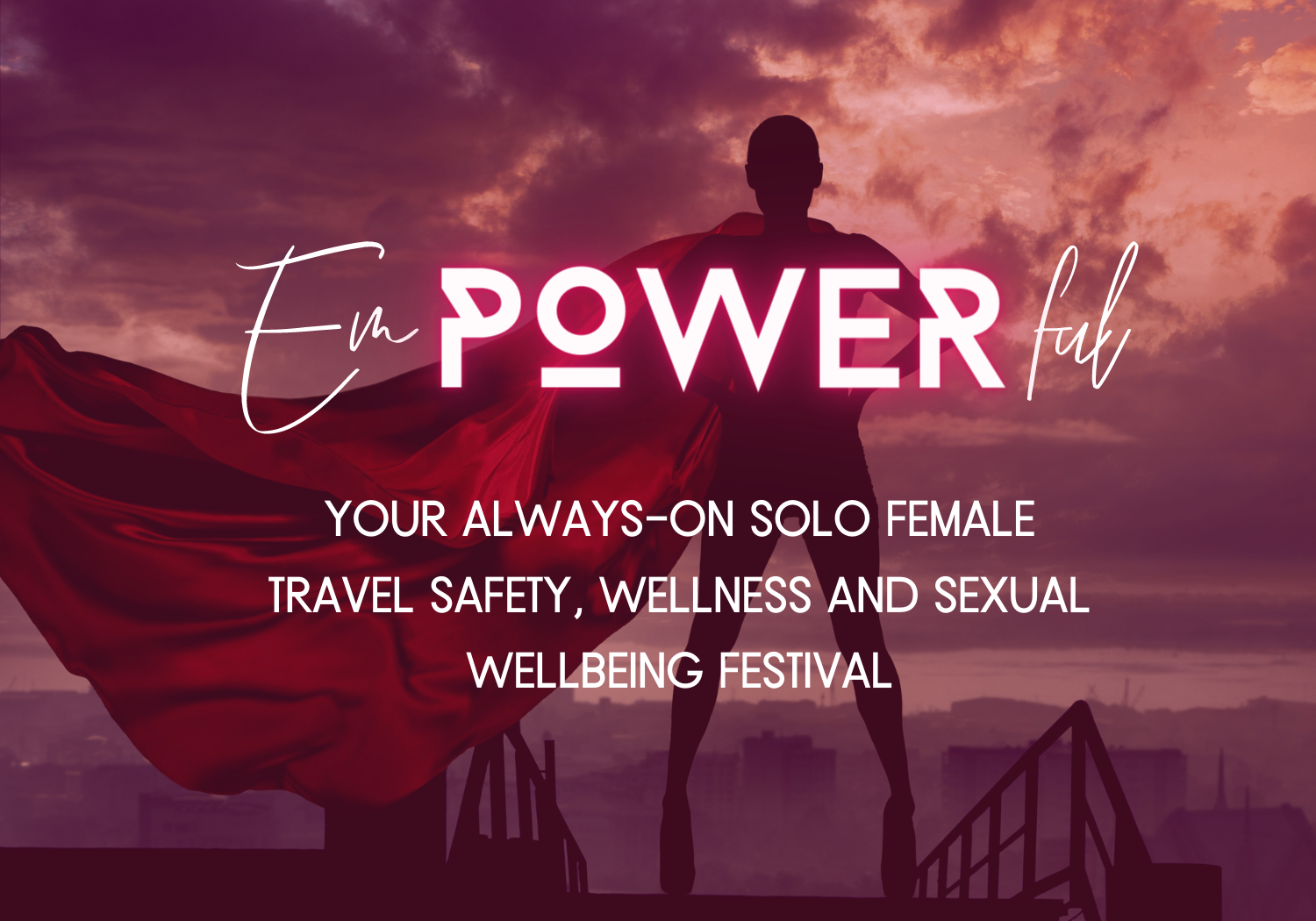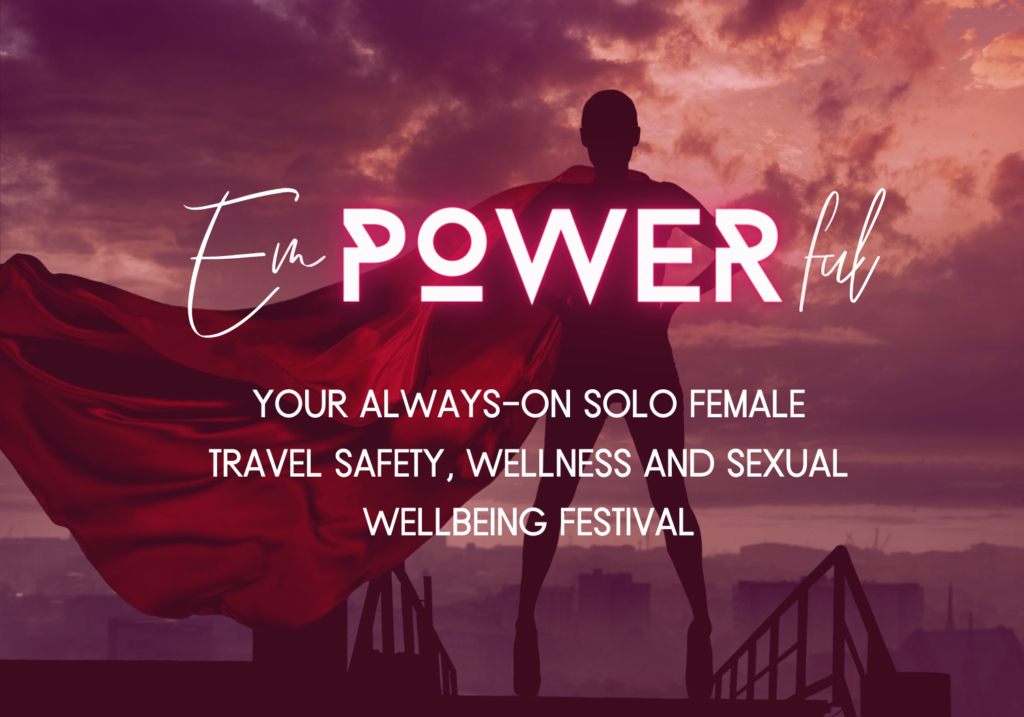 This is the big one. It's what most solo female travelers are concerned about when traveling abroad or anywhere for that matter. You're probably asking, "How do I keep myself safe as a solo female traveler?" and you wouldn't be the first one.
We really take solo female travel safety to heart and have done some pretty extensive research on the topic. Here are some articles to help you on prepare for safety from our very own Safety Hub.
You can also take our very own Empowerful: Safety Course, an always-on festival focused on Safety, Wellness, and Sexual Wellbeing for Solo Female Travelers. You'll access 30+ sessions, 35+ experts and over 50 hours of learning via masterclasses, panel discussions, and inspiring interviews to empower YOU to travel solo safely.
Pick the right accommodation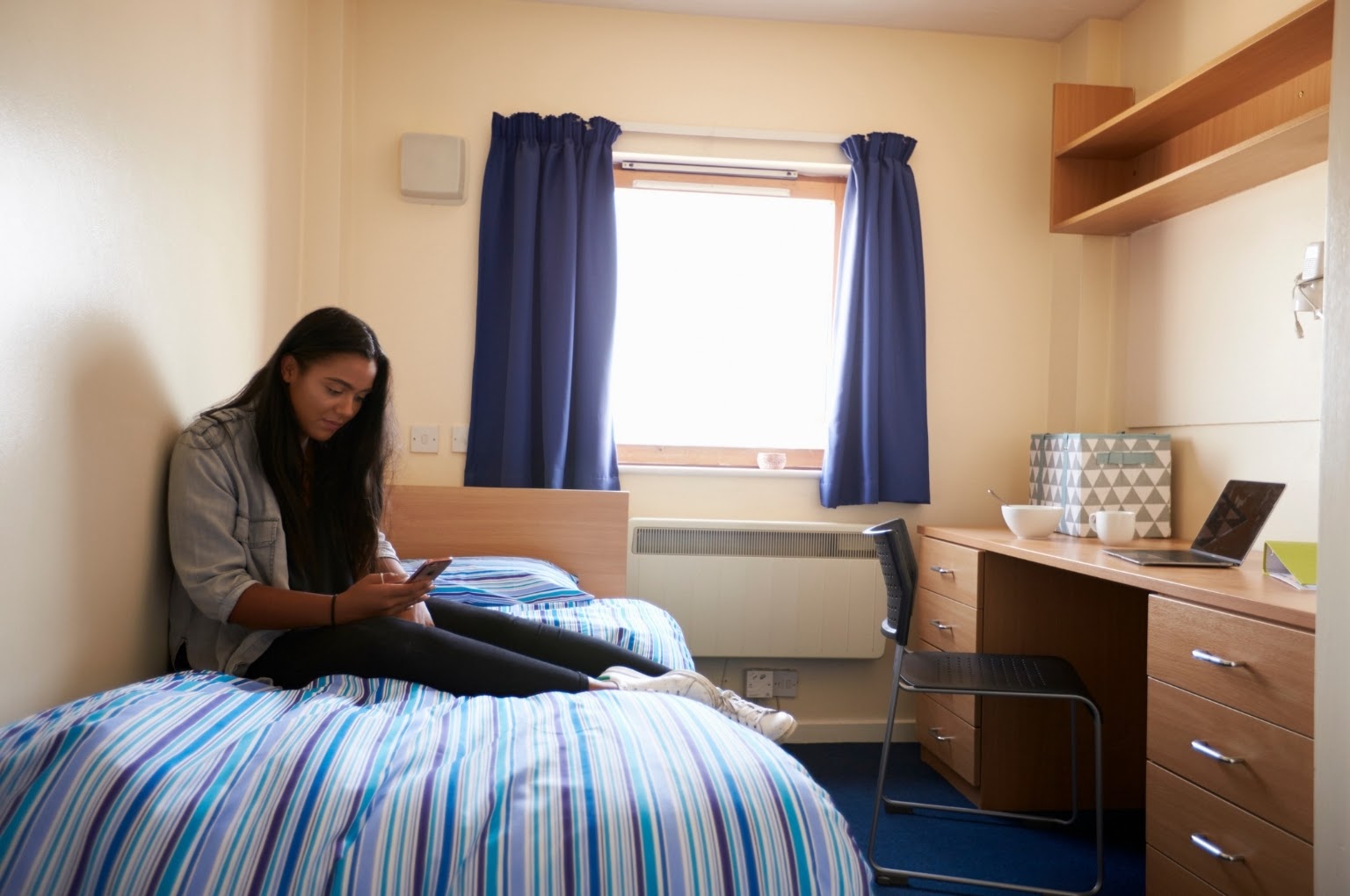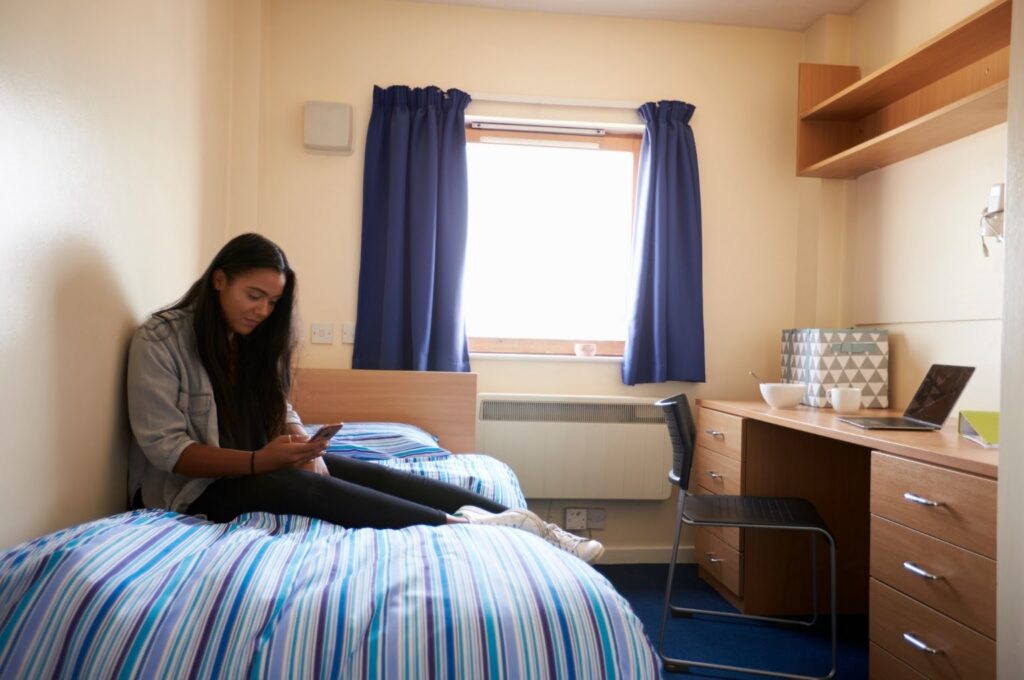 We've spoken about planning and researching your destination, but a very important part of your journey is where you're going to stay, perhaps one of the most important part of taking your first solo trip.
First decide how social you want to be and what your budget is, then research the different types of accommodation available, inclusions (don't forget taxes that are often only shown upon booking confirmation), service levels and locations before choosing.
Some hotels include breakfast, some are all-inclusive, while others don't even provide bathroom amenities like soap. Some offer free services such as airport pick up or organize social evenings for guests. Look everything up before deciding what's best for you.
Hostels: Social in nature, full of solo travelers, and affordable, hostels are one of the preferred accommodation option for solo travelers and are always recommended by our members for a first solo trip. Hostels usually offer a bunk bed in a dorm (mixed or female-only) and some also have a few single rooms. Bathrooms and showers are always share and many will also have a kitchen for you to cook. The main draw for solo travelers is their social spaces; the bar and reception areas are a meet-up spot for solo travelers and the place to meet people when traveling solo. Use sites like Hostel World to see if there are any good ones at your destination. Always read the reviews in detail.
Hotels: Hotels come in all shapes and forms and exist for all budget ranges from the most affordable 2* to the luxurious. Depending on your budget, you can find some with great amenities and even all-inclusive packages. Solo travelers who value their privacy and ensuite bathrooms prefer hotels and while they are not as social as hostels, hotel lobbies tend to be a good place to meet other travelers though depending on the location you may find business travelers rather than leisure ones. Read reviews from confirmed guests on sites like Booking.com to see the standard of the facilities, how welcoming the staff are, the quality of accommodation or the safety of the area around the hotel.
Bed & breakfast: B&B are good options for those who like cozy experiences in family-style accommodation. The owners tend to be around and can help with anything and you'll feel a bit like visiting relatives. Some may offer dinner if pre-booked but don't expect amenities like room service, pools, etc. B&B tend to be small affairs.
Resorts: Resorts have more amenities and facilities than hotels and are usually a destination in themselves, with activities to keep you entertained and in some cases, without the need to ever leave the premises. Some resorts are especially designed for singles and have parties and social events, some are adults-only while others are family-oriented. Read reviews and see their social media posts, offer and packages to understand who they appeal to the most.
Airbnb: One of the popular options for solo travelers is to book a room in someone's house. This is between a hostel, which may be large and host lost of guests, and a vacation rental you book for yourself because there may also be other travelers. The host is usually there if you are only renting a room and can help you find things. todo, places to eat or provide an insight into local life. Airbnb also has entire vacation rentals which have no other guests or hosts around.
Vacation rentals and villas: Coming in all shapes and forms, from the Airbnb listing that you can book for the weekend to a cabin in the woods to the summer houses you can rent for months at a time, a vacation rental is a house or apartment that you have all to yourself. Some destinations such as Ibiza or Bali are known for their villa rentals. Though apartments are usually more suited to a solo traveler villas and other vacation homes tend to be very large and expensive if you have nobody to share them with.
Top tip: Once you've booked your accommodation, save all of your information both digitally and on paper like the address, a contact number and any other important information.
Create a room protocol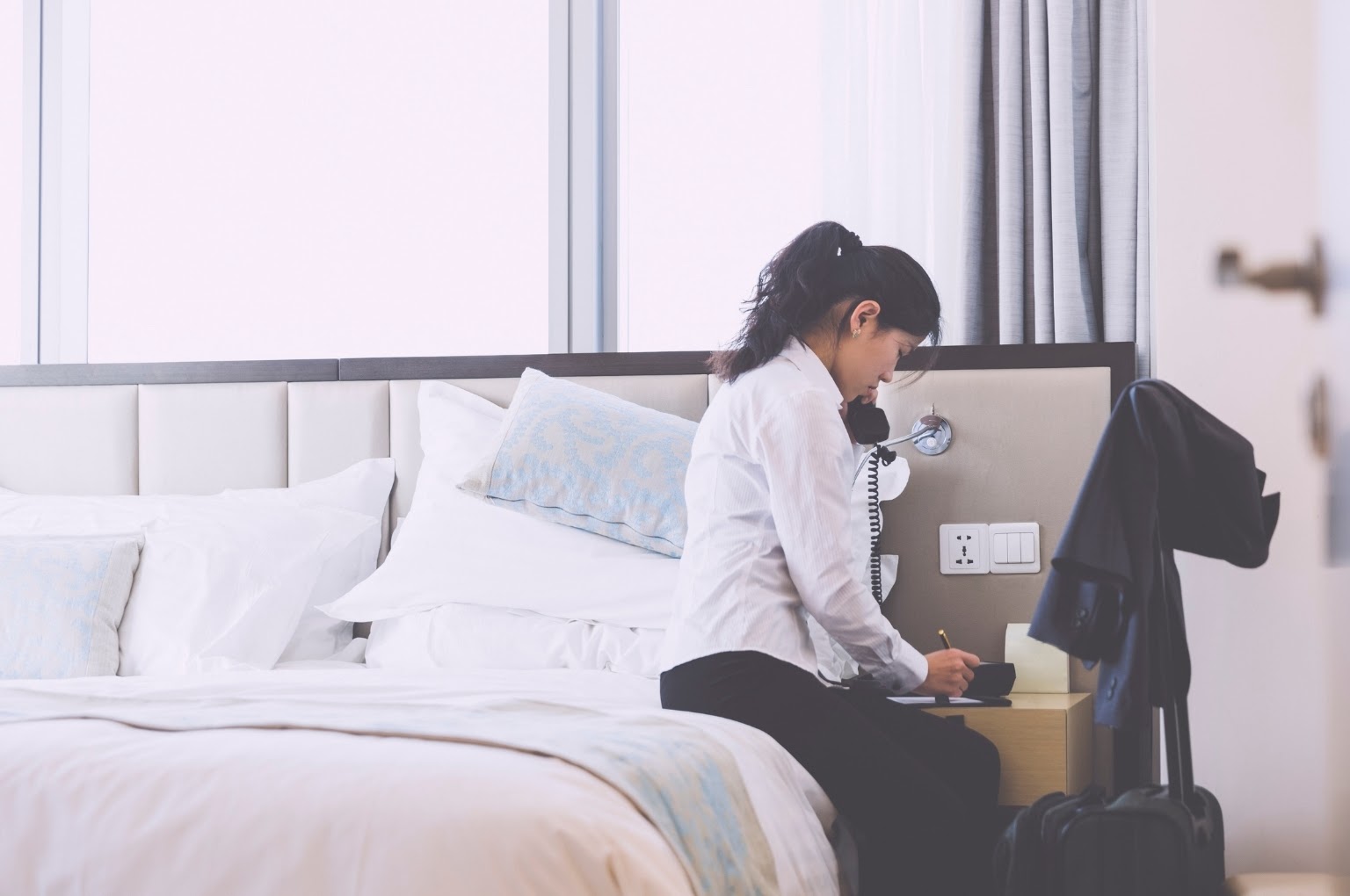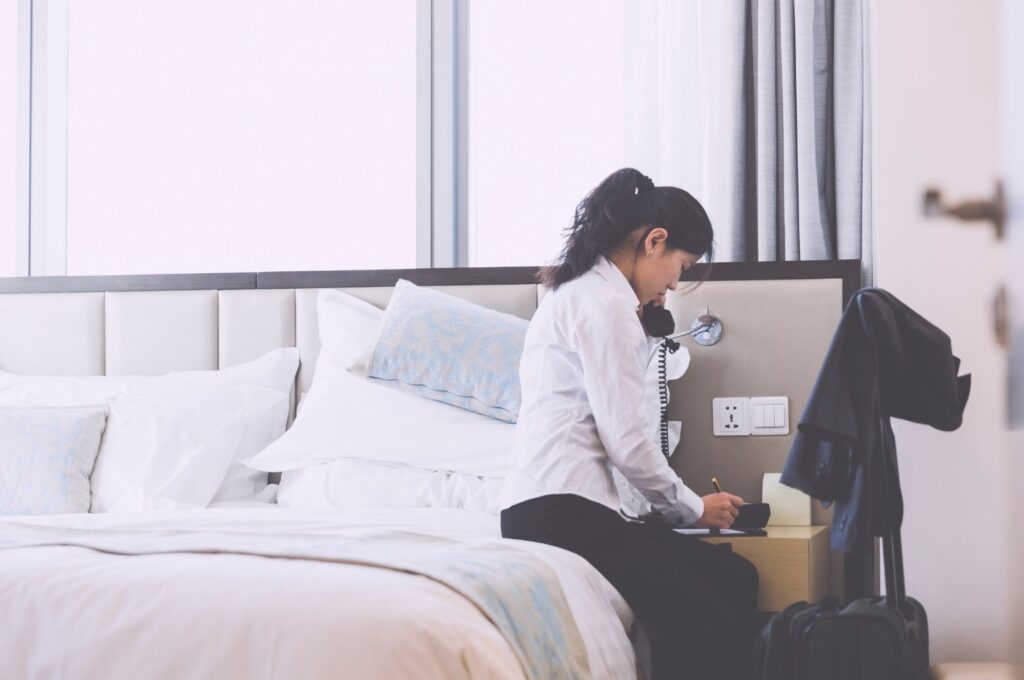 Have a protocol when leaving your accommodation, both for the day and when you're moving onto your next destination, so you don't forget anything important.
Download a list app like ​​Todoist and add everything you'll need on there. Jot down things that may seem simple or easy to remember like sunscreen, an external charger, a jacket, your camera, a battery pack or your water bottle. Then save everything else on your phone and on paper with essential information like the phone number and address of the hotel (in the local language) in case you need to show a cab driver.
Save your routes and locations on Google maps, Mapquest or the local map apps and make sure they're available for offline use. If the app does not have offline use functionality, take several screenshots and save them to a folder on your phone.
And when you're leaving for good, create another list of all your items. We leave some really important things in some really silly places, like passports in safety boxes, lipsticks in bathrooms, bikinis hanging from shower rails, or books on bedside tables. And when you leave, make sure you have absolutely everything before checking out.
Allow yourself some time to do this. You don't want to be scurrying around when your bus is leaving for the airport. It's pretty inconvenient to realise that you placed your passport in the hotel drawer when you arrive at the airport.
Pack light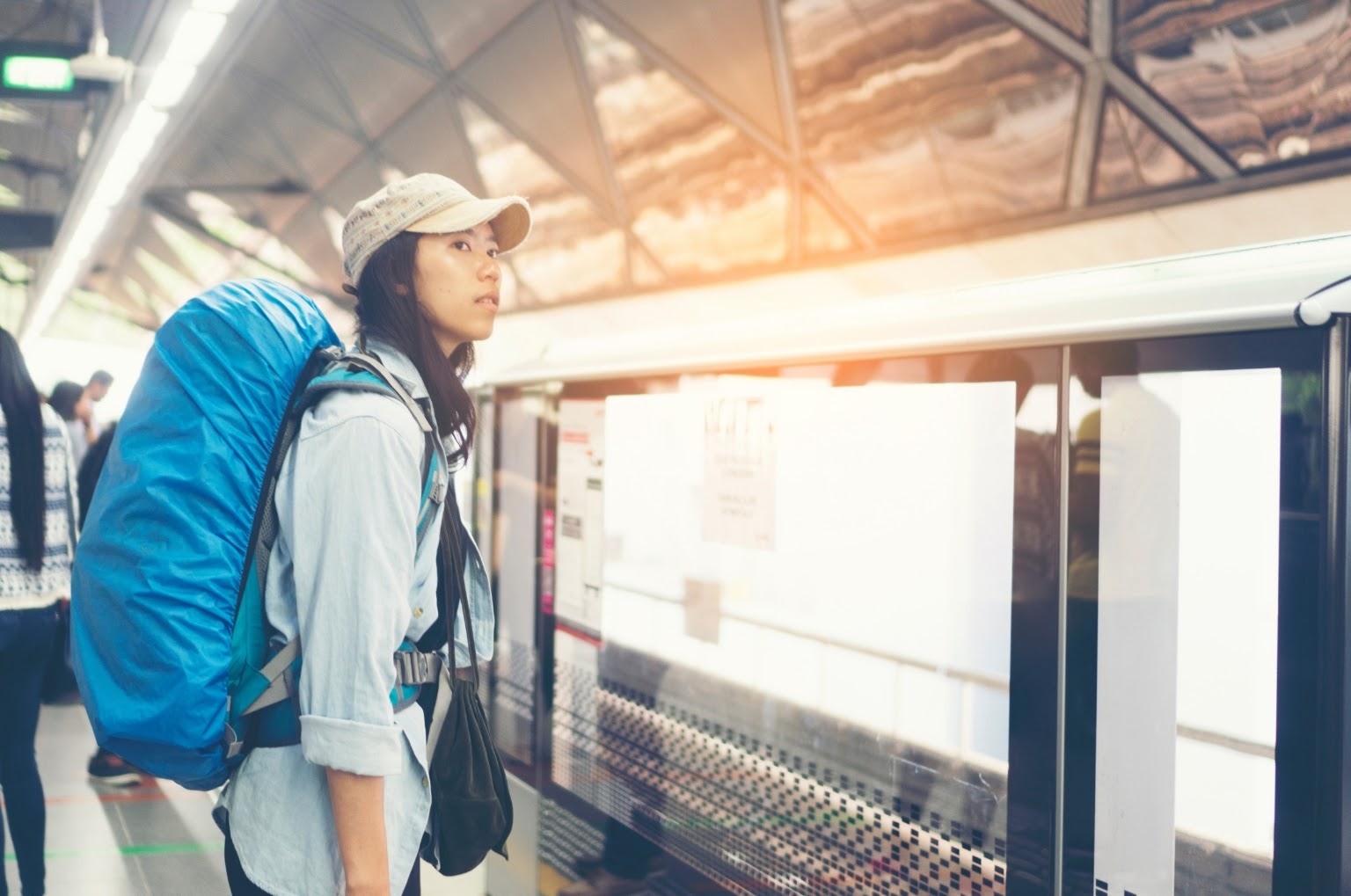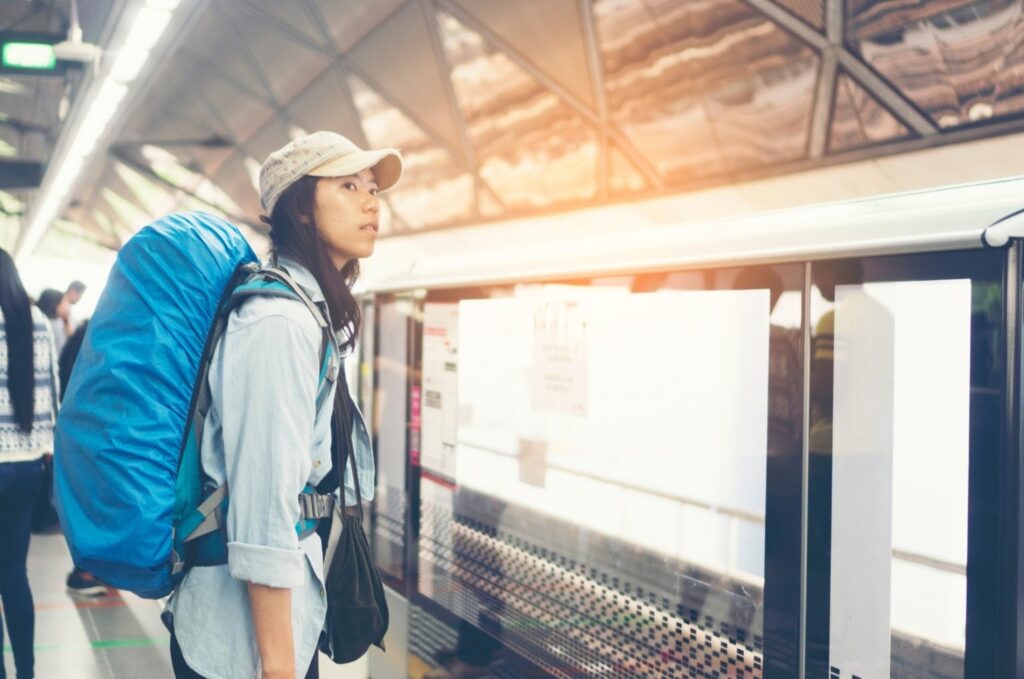 Remember that you'll be on your own, so traveling around with heavy luggage will only make things more difficult. Packing light will make things so much easier. Not only physically but mentally too.
When you have less things, you have less things to worry about. You can easily go to the bathroom with smaller items, you can navigate public transportation better, and you won't have to constantly have to keep an eye on your things when you have various items.
Pro tip: Have a look at our genius packing hacks for ideas to save on packing space and pack smartly.
You could bring a larger bag and keep it at the accommodation and then do your day excursions with a smaller backpack. But even so, we recommend not packing that bag to the brim. You'll also want additional space and weight for when you return as you'll surely go shopping on your travels. Remember that airlines have restrictions.
Arrive during the day
If possible, arrive at your destination during the day. It could be pretty scary arriving alone at night on your first solo trip. Arriving when the sun's out allows you to really understand the lay of the land.
There is also more activity in the day time, which means more transportation, more facilities being open and more people available to contact if you need help. While the night scene in some places can be spectacular, seeing where you're being driven on the way from the airport to your hotel allows you to place certain landmarks and you get to see more of the local culture this way.
Pro tip: If the only arrival times at a destination are in the night, you can pre-book an airport pick up from your hotel so someone is there waiting for you or get an Uber or alike to pick you up. To make sure that it is the right Uber, you can set up a PIN number the driver needs to enter to verify it's you. Check that taxi apps are able to pick guests up from the airport as some country laws forbid that.
And when you arrive at your hotel, you can instantly start exploring your area as it's generally safer during the day and public transportation is in full swing.
Respect the customs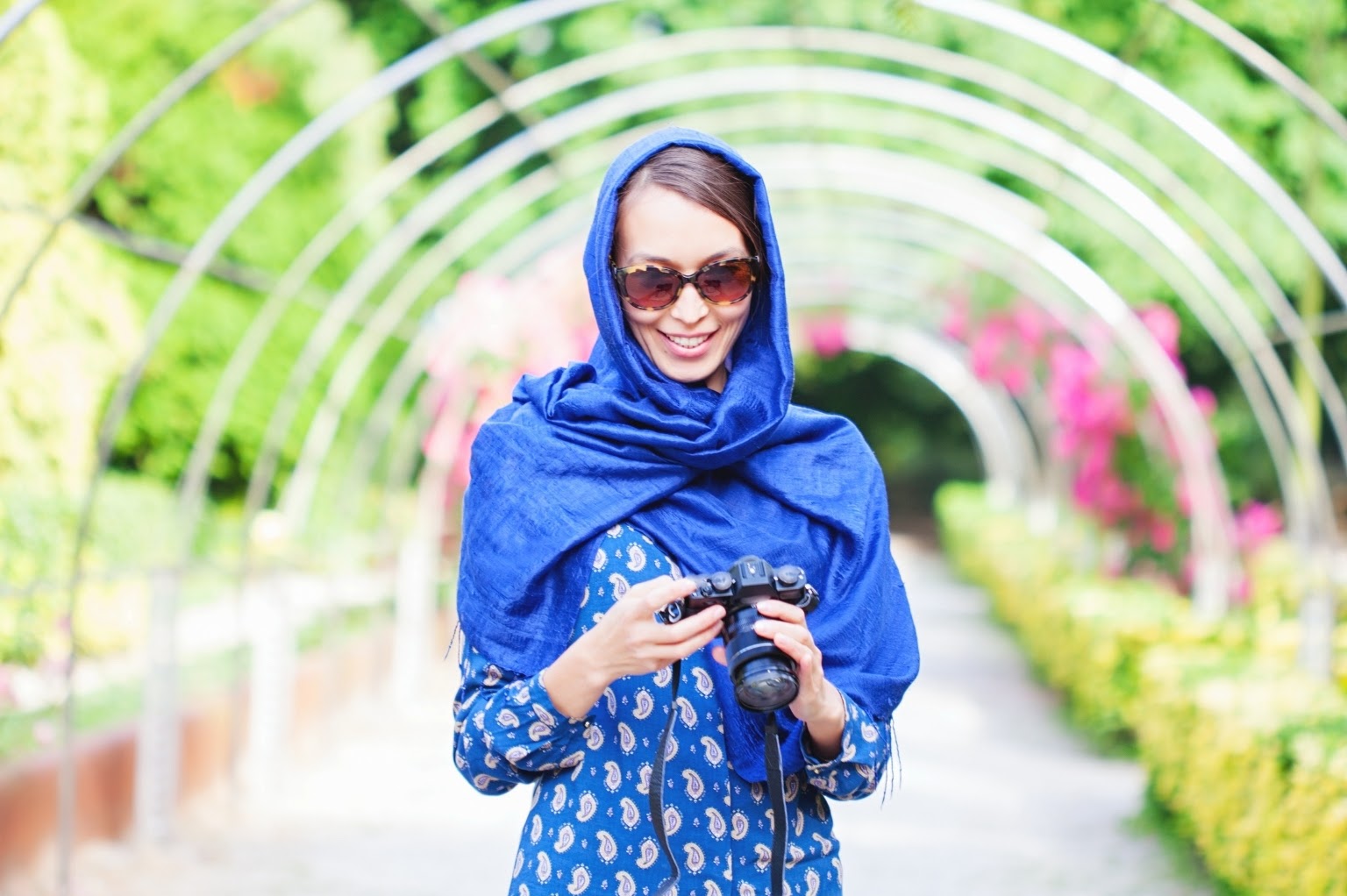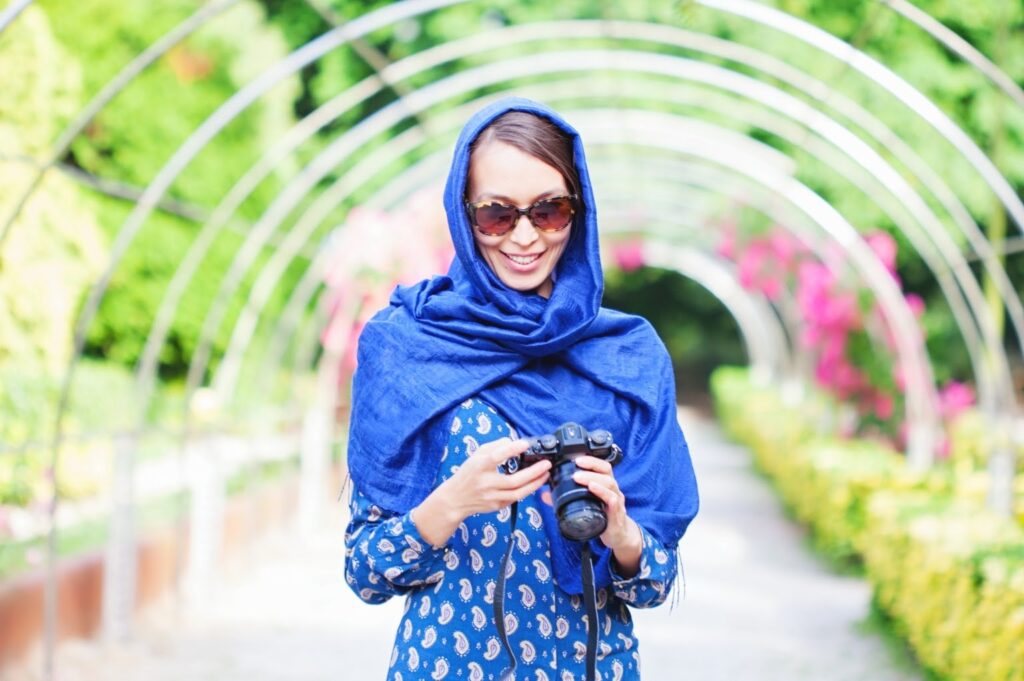 Traveling opens the mind and our perspective to other ways of life and traditions. Some countries laws and customs will seem extremely foreign to you, maybe even wrong from your point of view, but it is important to remember that you are a guest in the country you are visiting and that you are expected to follow the rules and respect the law.
Respecting local traditions will earn you a lot of respect from the locals and help you blend in with the locals and attract the least amount of attention which is also useful for your own personal safety.
To pass for a local, you should modify your attire to suit local customs, look at the way you carry yourself (head held high and looking as if you know where you are going), and avoid tell tales that you are a tourist such as having a map open or carrying a travel guide on your hand. "When in Rome…"
Besides following local traditions, it is also important to familiarise yourself with the laws of the country. What may be acceptable where you live could land you in jail elsewhere. For example, chewing gum is illegal in Singapore and what would be considered sexual assault in many countries could be considered as adultery and be a jailable offense in another.
Make your trip about you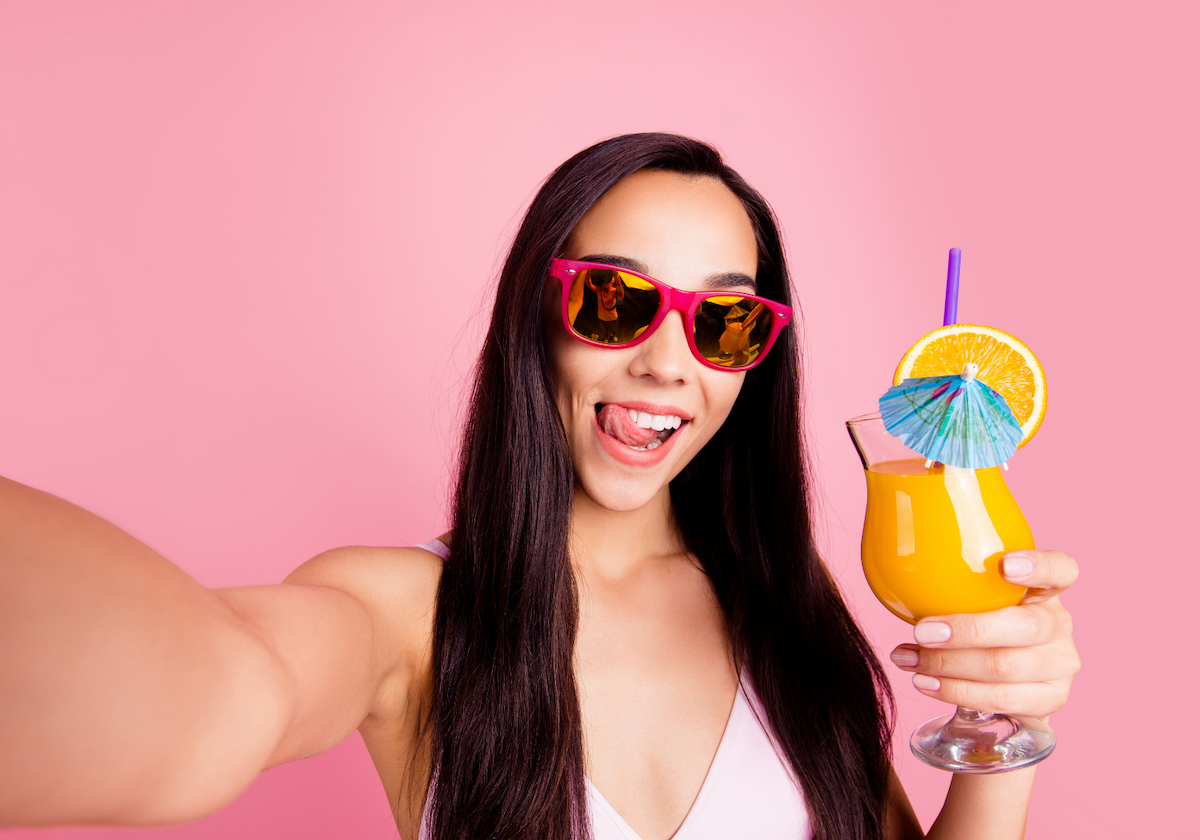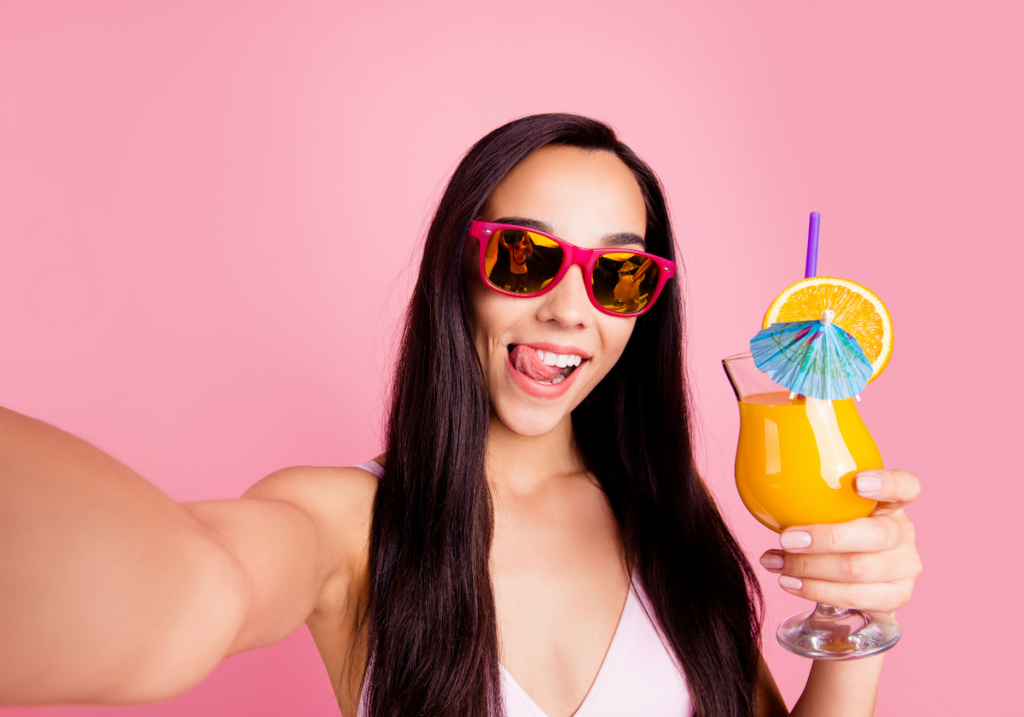 Your first trip solo is going to be filled with ups and downs, highs and lows, but it will be yours and unique to you and your experience, and you shouldn't compare it with that of someone else or to what you may see on social media.
Don't look at the negative things as "bad" but rather "learnings" or "experiences" and know that you're growing all the time from them, so they do have their own positive aspects.
Allow yourself to feel however you may feel, but try not to wallow in the negative emotions. Take a breath, acknowledge that you feel this feeling and move on. Don't let one bad experience ruin your entire trip if it can be helped.
Social media lives are not real lives and what you see on the Instagram account of a famous influencer is not their reality either, trust us, both Meg and I are content creators and, while our accounts are pretty transparent, we know every trick in the book and can assure you that not everything is rosy and perfect; that great shot you see on their feeds is the result of probably 100+ tries.
And remember, you don't have to do anything; this is your trip and there is nothing you have to do just because you're worried people will say "What! You were in that city and didn't go to that monument?" It's perfectly fine not to fit the mold. This is not anyone else's trip, it is YOUR trip.
Don't panic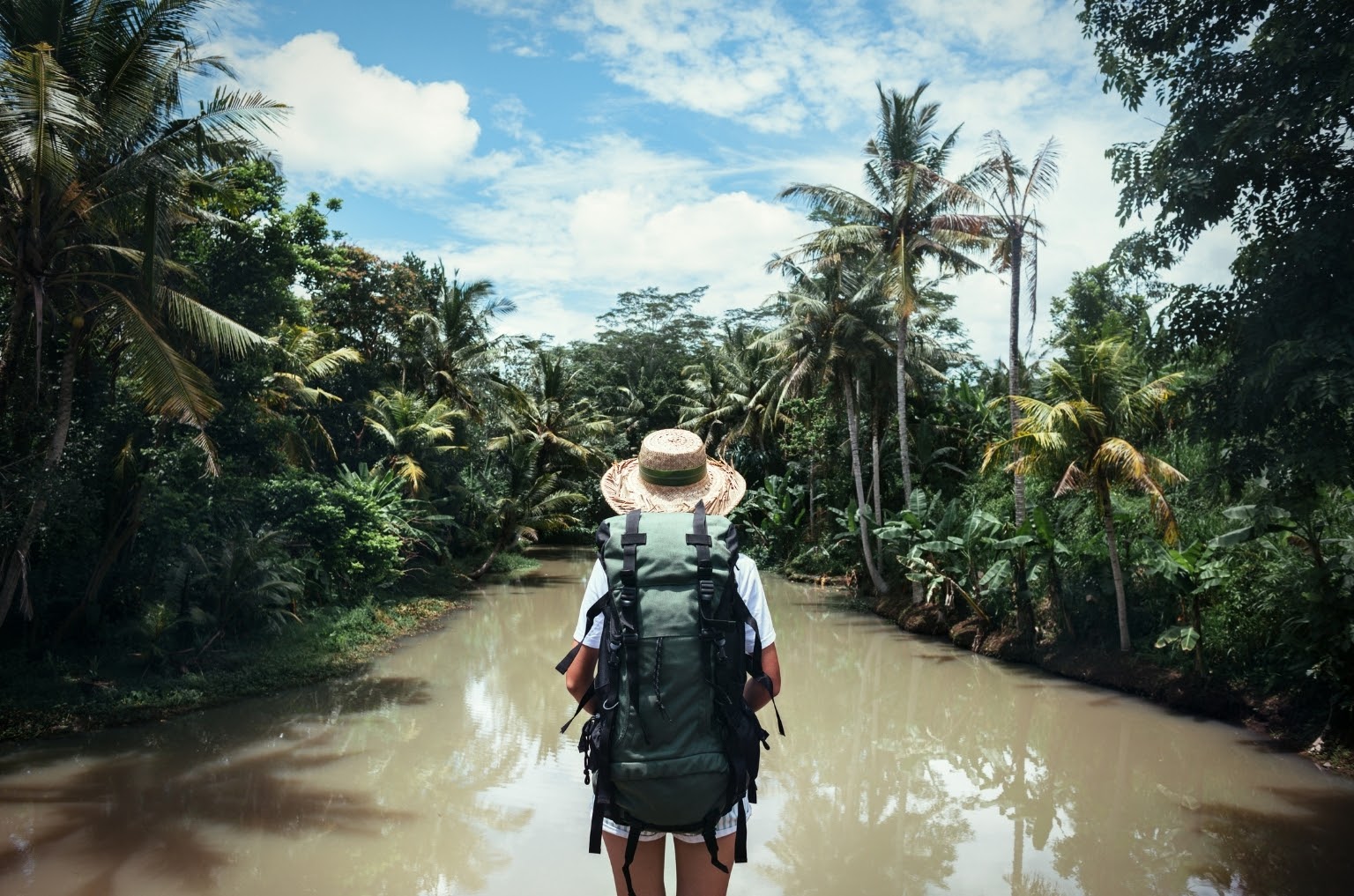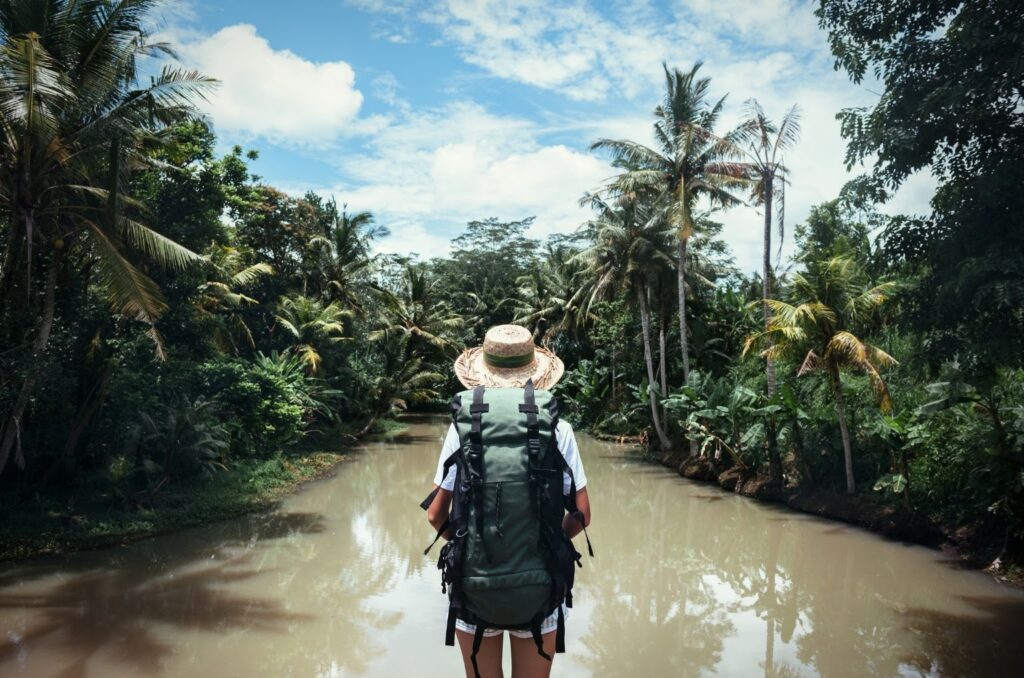 We mentioned this exact tip in our article on first time flying tips and we think it holds equal weight here. This is a major milestone for you and it's pretty amazing that you're going on your first time solo travel, so take a moment to thank yourself. Take pride in your decision to be courageous.
But do keep in mind that things will go wrong. We've mentioned this fact plenty of times throughout this article and we'll say it again. There will be times when you feel either unsafe, scared, angry or anxious and the best piece of advice given by Douglas Adams in the Hitchhiker's Guide to the Galaxy is Don't Panic.
Every trip is an opportunity to spend time with yourself, to get to know yourself better and to grow; at the end of your trip, you'll be better because of it, trust us.
When things get tough, when you feel overwhelmed and anxious, find your center, compose yourself, remember how amazing it is that you've come this far, take several deep breaths and tell yourself that this too will pass and what a great story it will make when you look back at this very moment a year from now.