Is Korea on your bucket list? Are you considering or planning a solo trip to Korea as a woman? You're in the right place.
In this article you will find travel tips for Korea, its history and culture, ways to move around, fun facts, movies and shows about the country, books you can read to go deeper into the culture, and so much more.
Be prepared for your trip with our Korea travel tips and get ready for an unforgettable trip!
This article has been written in collaboration with the Korean National Tourism Organization and based on our experience visiting South Korea.
A brief history of Korea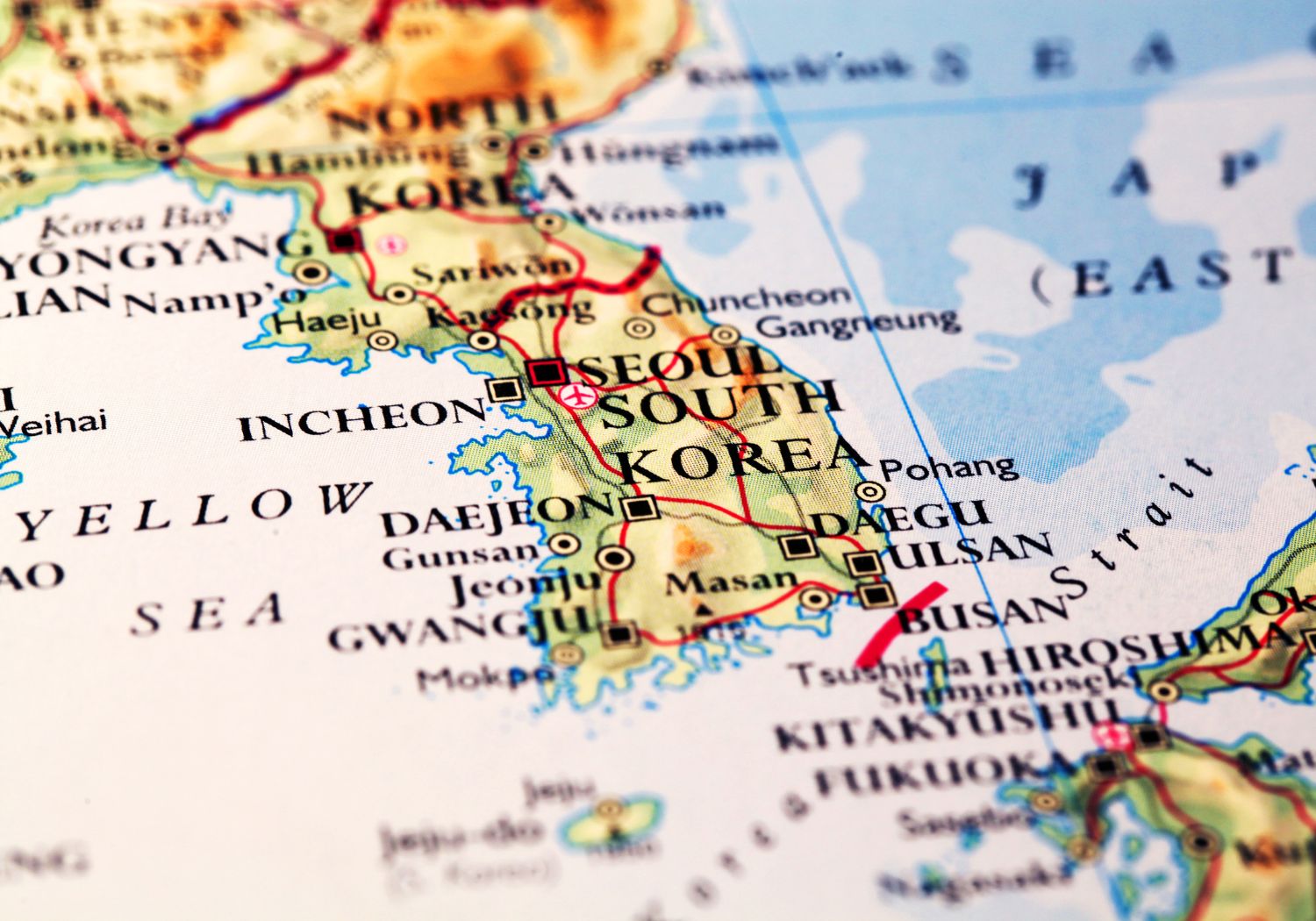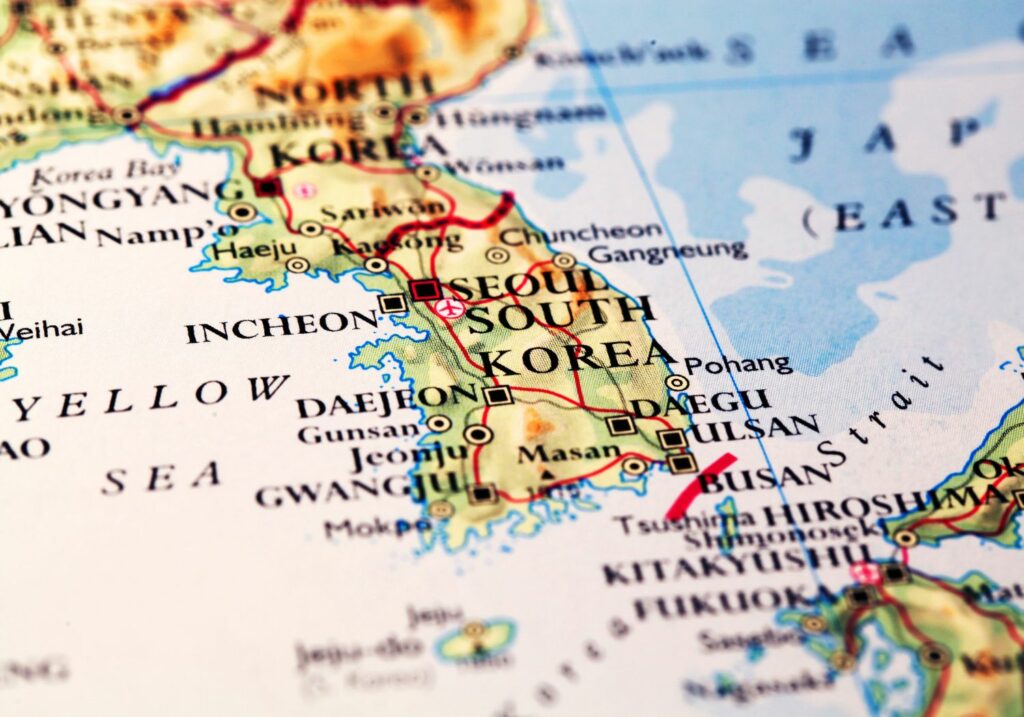 The history of South Korea is tightly linked to that of China and Mongolia and is a continuum of battles and the rise and fall of various dynasties.
As recounted in Samguk Yusa, the Gojoseon Kingdom controlled northern Korea and southern Manchuria from around 2333 BC. 
In the 12th century BC, the Gija Joseon dynasty was founded by Gija, a member of the Shang dynasty royal house from China. This was succeeded by the Han Dynasty of China, which ended with the fall of Gojoseon Dynasty and the beginning of the Proto–Three Kingdoms period at the turn of the 1st century AD.
In the era that followed, Goguryeo, Baekje, and Silla became full-fledged Kingdoms.
A chaotic era of alliances and struggles followed, but one nation took the dominant position: Goryeo (named after the earlier Goguryeo Kingdom). During the Goryeo dynasty, laws were codified, official systems were introduced, and a culture influenced by Buddhism dominated.
In the 13th century AD, the Goryeo Kingdom was invaded by the Mongol Empire and the Yuan Dynasty and remained under their control until the mid-14th century, when it was overthrown by the Joseon dynasty. 
King Sejong implemented various administrative, social, scientific, and economic reforms, and created the Korean alphabet, Hangul.
After centuries of ruling by the Joseon dynasty, the Korean Empire, a Korean monarchical state, was proclaimed in October 1897 and ruled until Japan's annexation of Korea in August 1910, when Korea became a Japanese colony. 
At the end of World War II, the Allies divided the country in two areas: a northern area protected by the Soviets and a southern area protected by the United States. In 1948, this division evolved into the modern states of North and South Korea.
North Korea's new leader, Kim Il-sung, sought to unify the Korean Peninsula under a communist rule through the Korean War which started with a surprise attack in 1950.
After immeasurable material and human destruction, the conflict ended in a truce in 1953, though the war has never technically ended.
Quick South Korea facts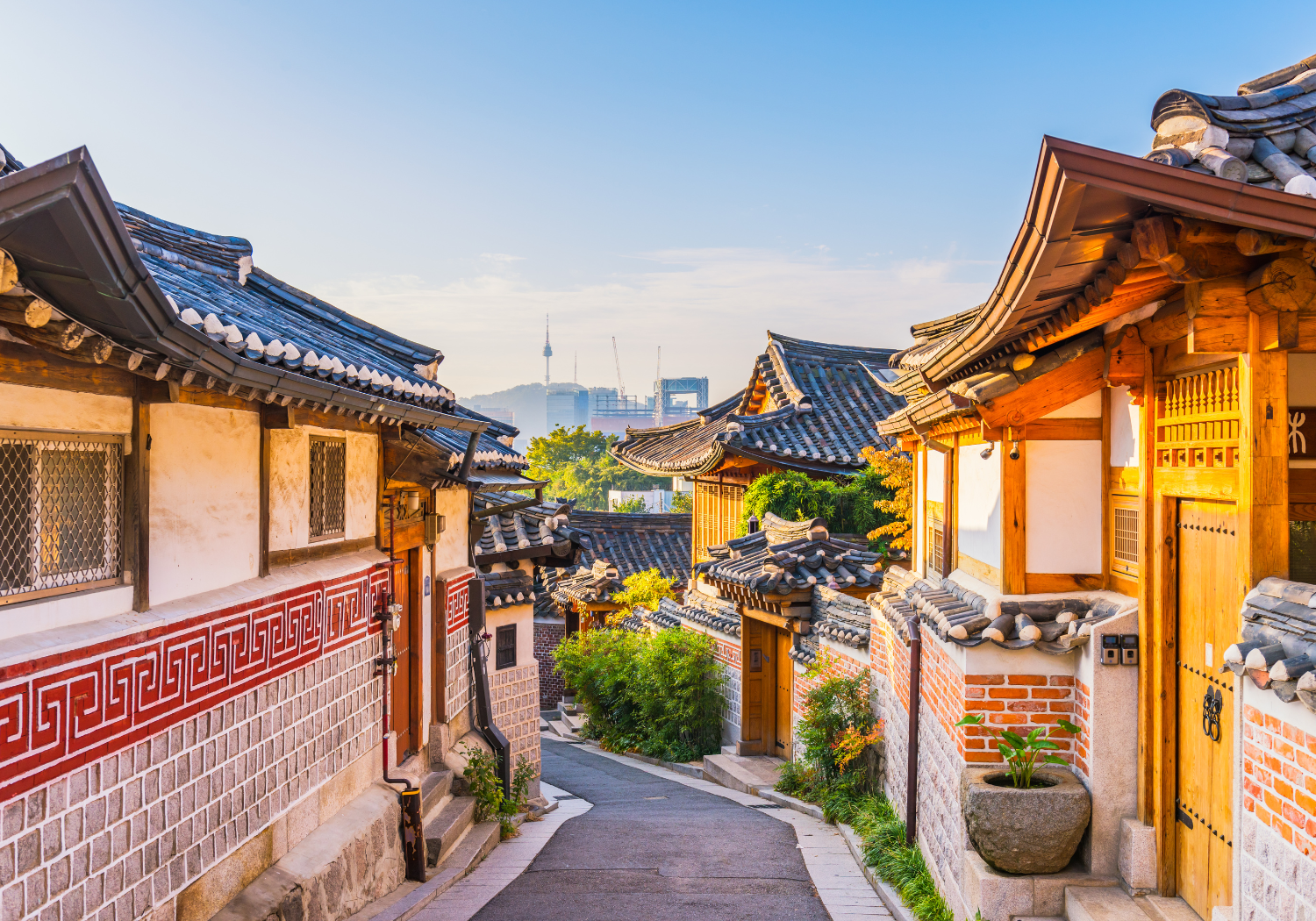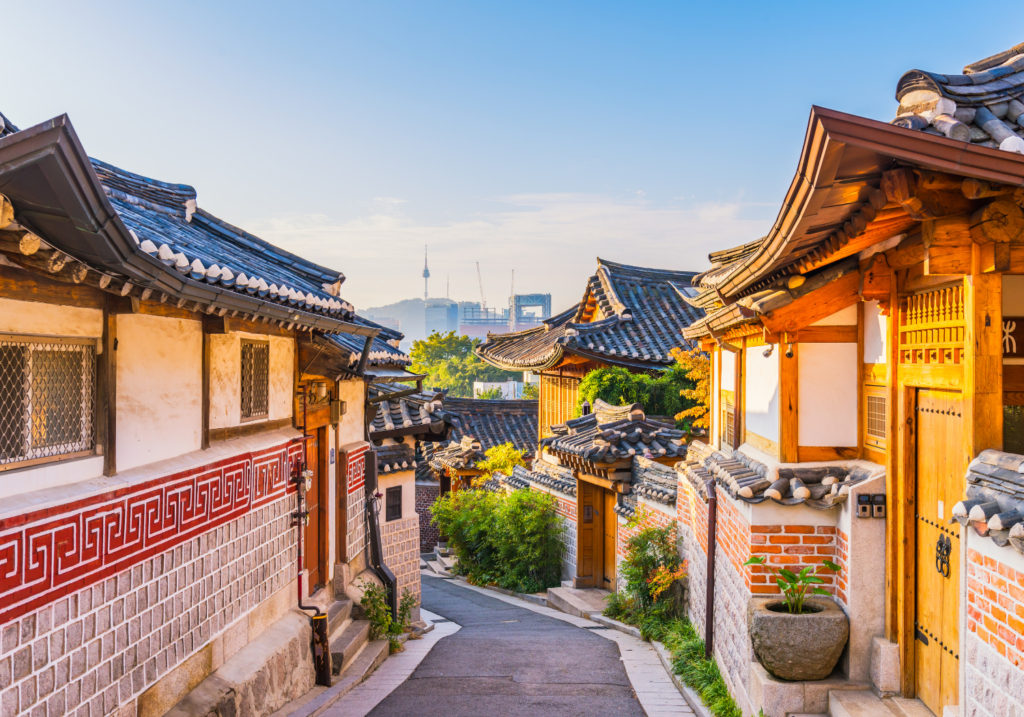 South Korea is a fascinating country that is as unique as it is diverse. The fun and interesting facts about South Korea below will totally amaze you.
Koreans actually call their country "Daehan Minguk" (대한민국). The country's name means "Great Korean People's State'. Daehan, meaning Great Han, comes from Samhan (three Han) referring to the Three Kingdoms of Korea.

When outside merchants visited places along the Silk Road, they adapted the name Goryeo to Korea.
Korea or Corea? According to some linguists, the first spelling was Corea but it changed during the Japanese colonial period (1910-1945).

The Japanese authorities at the time did not want their colonized nations' names to start with a letter ahead of the J in the English alphabet system. Nonetheless, Korea is still spelled Corea by Spanish, French and Italian speakers.
The e-commerce market is huge in South Korea. South Korea is the sixth largest market for e-commerce in the world, with a revenue of US $92 billion in 2021, placing it ahead of France and behind Germany.

You can get everything online from groceries to electronics and beyond. Food delivery apps thrive in Korea, where 7 in 10 people order food from their mobile devices.
Peculiar theme parks. If you want to be amazed and entertained by one of a kind attractions, a trip to South Korea is just what you need! There are lots of fun, interactive and cultural places, especially in Seoul.

The country has created some of the most original and strange theme parks in the world: Poopoo land, whose name is self-explanatory; Loveland, a bizarre sex themed park located in Jeju Island filled up with sexual art works; Haesindang Park, also known as Penis Park, which has lots of phallic statues; Imsil Cheese Theme Park, a museum devoted to the most delicious dairy product on earth; or Mazeland, a compilation of different mazes and puzzles in Jeju Island.
Age is tricky. Koreans count age very differently than other countries. For Koreans, on January 1st, everyone gains a year. This means that if you're born on December 31st, you are one year old, but on January 1st, you are already 2 years old. In Western countries, you would only be 2 days old.

This is difficult to comprehend, but here's an easy Korean age calculation formula: Current Year – Birth Year + 1 = Age. Additionally, in South Korea, a baby is born as a 1-year-old. This means that they count the months in the womb as part of your age, so you're actually a year older.
Asking for age is not rude and it's actually very common. The Korean language uses honorifics, which are suffixes or endings attached to sentences based on age or title.

For example, if you are talking to a baby, you might say "Annyeong" (hello). For older people, they say "Annyeong haseyo". And a very polite version reserved for CEOs and grandparents would be "Annyeong hashimnikka".
Blood types are important information. In South Korea, it is widely believed that a person's blood type (A, B, O, or AB) predicts personality and temperament, much like the horoscope does in Western cultures.

According to the blood type personality theory, people with blood type A are hardworking and caring, but they are also overly anxious and perfectionists. Type B people are optimistic and passionate, but forgetful and self-centered.
Have you eaten well? Contrary to Western countries where it's colloquial to say How are you?, in Korea, the common greeting is Have you eaten well?. After the Korean War, when the country was devastated by war, Koreans asked each other "Did you eat well?" to show concern.
A country that loves food but has a low obesity rate. Food is extremely important in Korean culture and each region is known for a certain typical dish.

There are many rich dishes in Korea such as the double fried chicken. Yet even with all the food consumption, South Korea is one of the least obese countries in the world.
A strong male beauty market. Cosmetics are certainly not exclusively for women in South Korea. About 75% of South Korean men undertake a beauty or grooming treatment at least once a week. They have become the world's biggest male spenders on skincare.
South Koreans are heavy drinkers. One of the most popular drinks are shots of soju, a fermented rice spirit that is 20% alcohol. Seoulites hit 13.7 shots of spirits per week, and drinking has become part of the work culture as a way of team bonding.
Seoul is the plastic surgery capital in the world. South Korea has the highest rate of plastic surgeries per capita in the world, with around 1 million procedures performed every year.

The most common surgeries are skin whitening, nose jobs, and double-eyelid surgery. This also means that South Korea is the destination for cosmetic, wellness and beauty treatments which combine age-old techniques and traditions with modern technology.

It's well connected. South Korea is one of the most connected countries across the globe. Around 96% of the country has internet access and you can find free wi-fi on almost any site.
Big on shopping. This is a great country for shopaholics! There are many department stores in almost every city, and shopping is available all day and night long.

The Shinsegae Department Store in Centum City, Busan, was the world's largest department store in 2009.

Seoul is home to some massive malls where you can easily spend a day. COEX is a popular shopping destination and is considered the largest underground shopping mall in Asia.

Another impressive shopping site is Lotte World Mall, located at the bottom of Lotte World Tower, South Korea's tallest building. The mall is 10-stories high and around 28 million people visit annually.
The Korean Wave. The Korean Wave or K-wave is the increase in global popularity of South Korean culture since the 1990s, including the spread of K-pop and K-dramas.

K-pop was introduced in Korea in 1992 with a performance by legends Seo Taiji and Boys with their single "Nan Arayo (I Know)". Then, the phenomenon became global with girl group Wonder Girls entering the Billboard 100 chart in 2009 with their hit "Nobody".

But it was until Psy released his hit Gangnam Style in 2012 that K-pop went mainstream all over the world.

Currently, there's a massive obsession with boy band BTS (Bangtan Sonyeondan/방탄소년단 translated as "bulletproof boy scouts") who have gained the fandom of millions around the world. They were the first Kpop act to sell out arenas in the United States and the first Korean act to win a Billboard Music Award.

And there's more to South Korean vibrant entertainment than just music, the K-drama industry has tripled in size in the past few years and it's an important part in the catalog of streaming platforms such as Netflix.
Travel essentials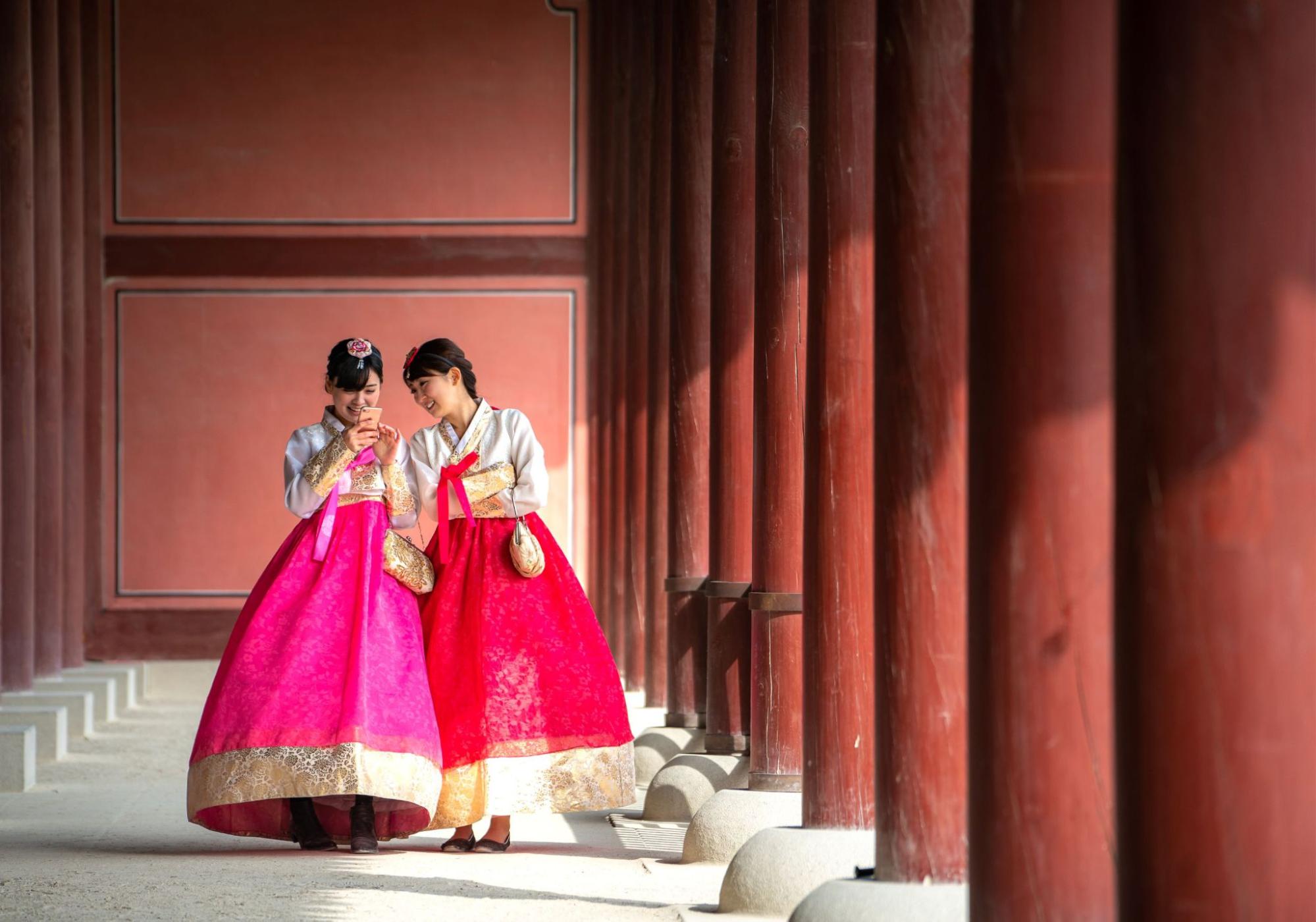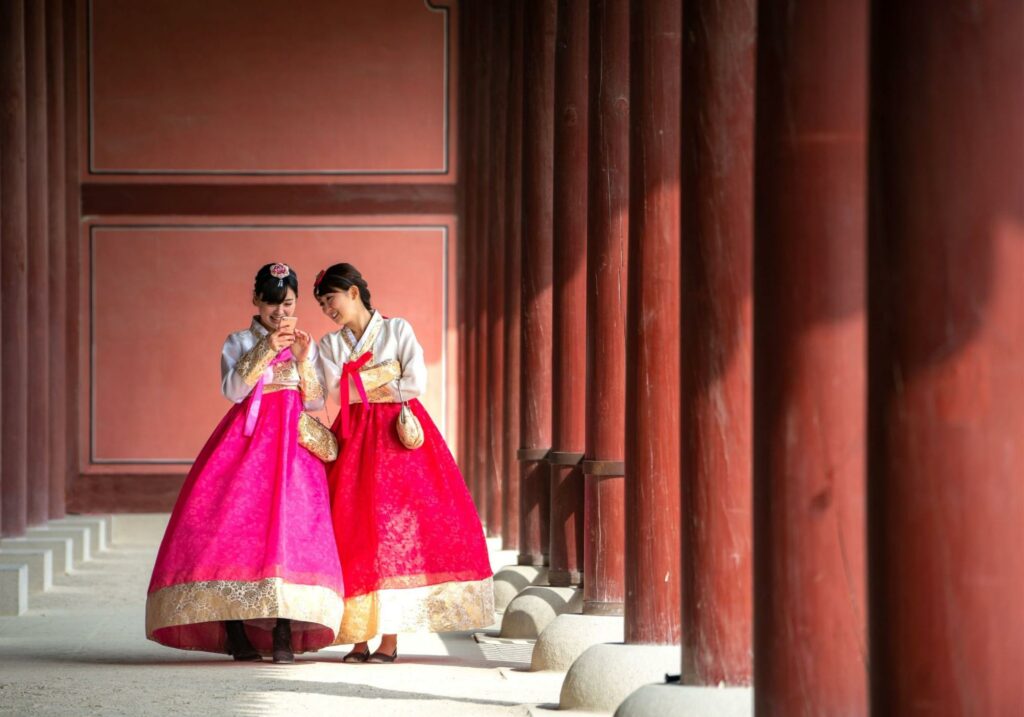 Below is essential travel information to bear in mind when visiting South Korea.
Use Korean Wons as currency. Korean currency is known as the won (KRW) and written "₩". US Dollars and Euros can be easily exchanged at ATMs or banks, which are widely available across the country. Credit cards will be accepted in almost all restaurants, hotels and shops but might not be accepted in street vendor shops. 

You can even search for ATMs if you download Korean map apps like Kakaomap or Naver Map.

Pro tip: To withdraw cash in South Korea you need to find a "Global ATM", otherwise your foreign card will not be accepted.
Stay connected. South Korea has public wi-fi in almost every area within the most important cities, and the internet connectivity is ridiculously fast and ubiquitous.

Cafes are great places to get a fast and private wifi connection, but you will need to purchase a drink as the passwords are usually on the receipts. 

A great option is to rent a portable pocket Wifi device as soon as you land at Incheon or Gimpo airports. This will save you a lot of time and worry when traveling. You could also get a SIM card at Incheon to avoid carrying an extra device.
Passports and visa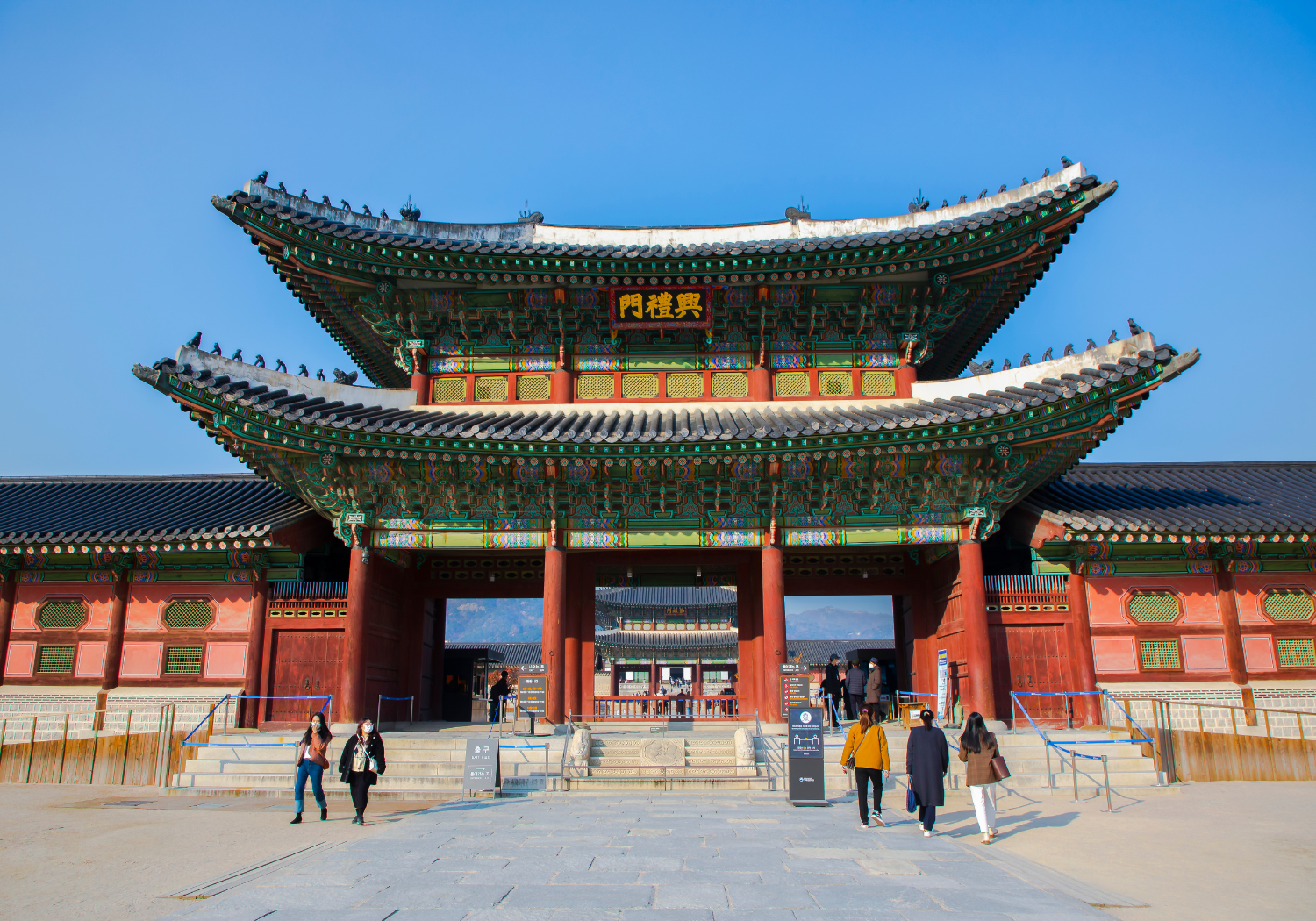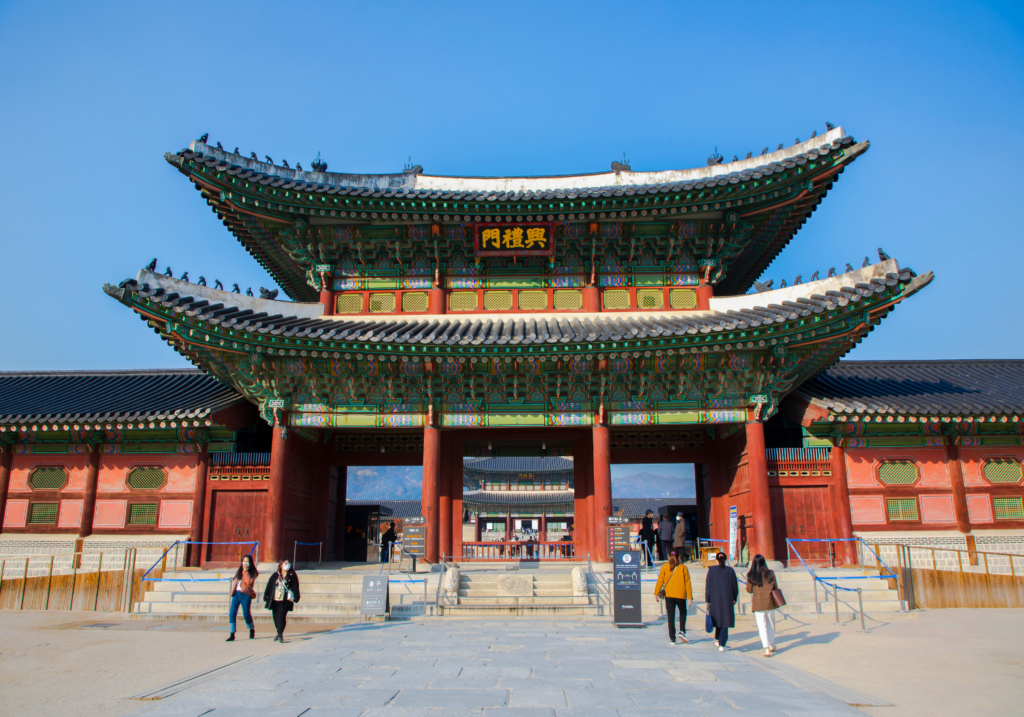 The first thing to consider when traveling to South Korea is your passport. You need a valid passport with at least 6 months of validity after your trip end date, as well as one or two blank pages.
Due to COVID-19 restrictions, visa-free entry is currently available to citizens of 104 countries.  Visa-free foreign visitors need to apply to a K-ETA (Korea Electronic Travel Authorization) to enter the country, see requirements to apply here.
Other countries need to get a visa in advance before entering the country. You can see which countries need a visa to enter the country here.
All visa applicants must have the following documents: passport valid for a minimum of 6 months, passport-style photo which meets the specifications, proof of sufficient funds for the trip, payment of the visa fee.
South Korea currently only offers the option of obtaining a visa through a government diplomatic office, an embassy or a consulate, as a visa on arrival is not available for the country.
If you're visiting Jeju, bear in mind they have a different visa policy. Visa-free entry to Jeju Island has been suspended since February 2020 due to the coronavirus pandemic. The majority of passport holders can enter the island without a visa and stay for up to 30 days.
To be eligible, foreigners must travel directly to Jeju island or have it named as the final destination. Visitors from 11 countries are required to obtain a visa for Jeju Island.
Health and safety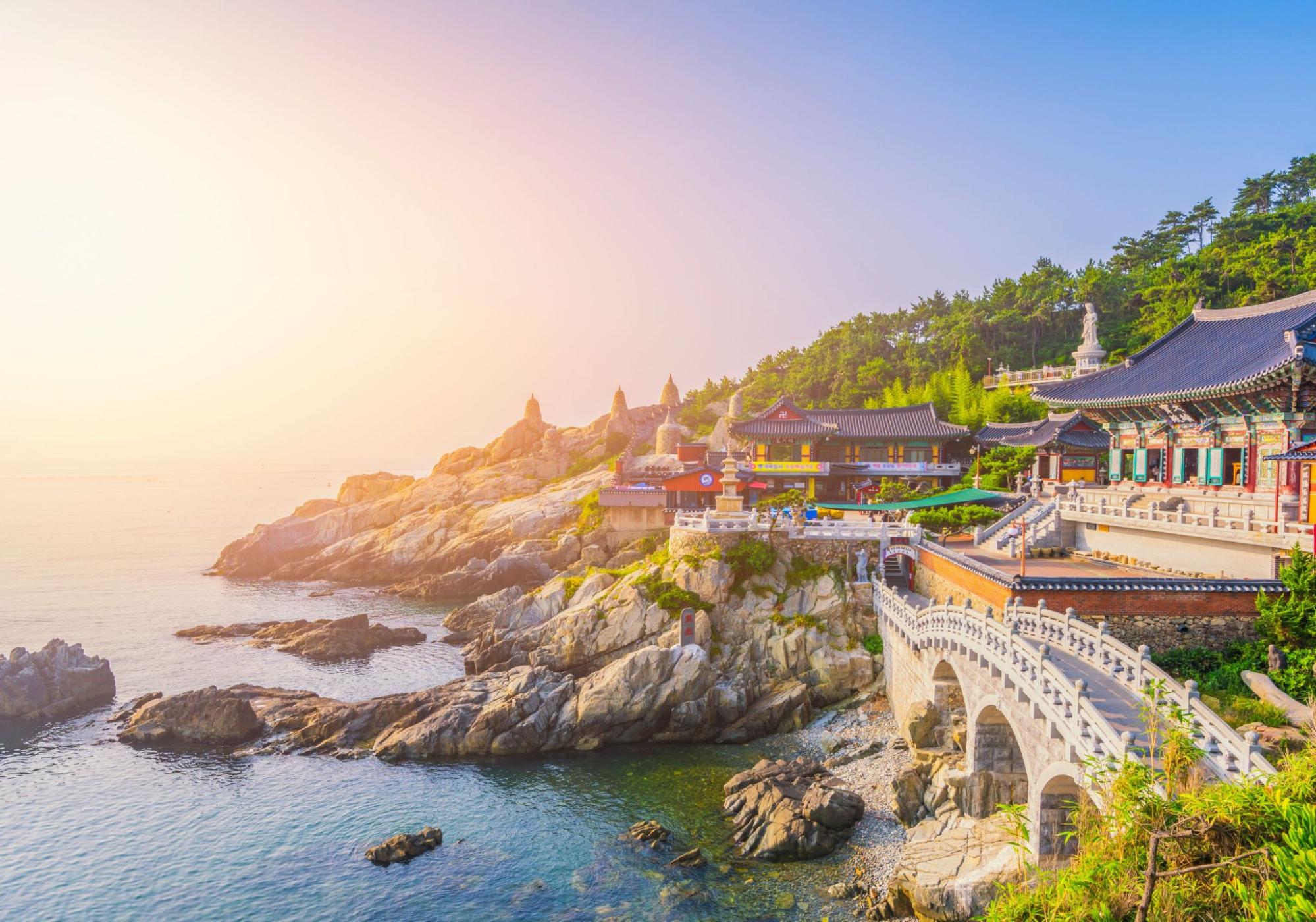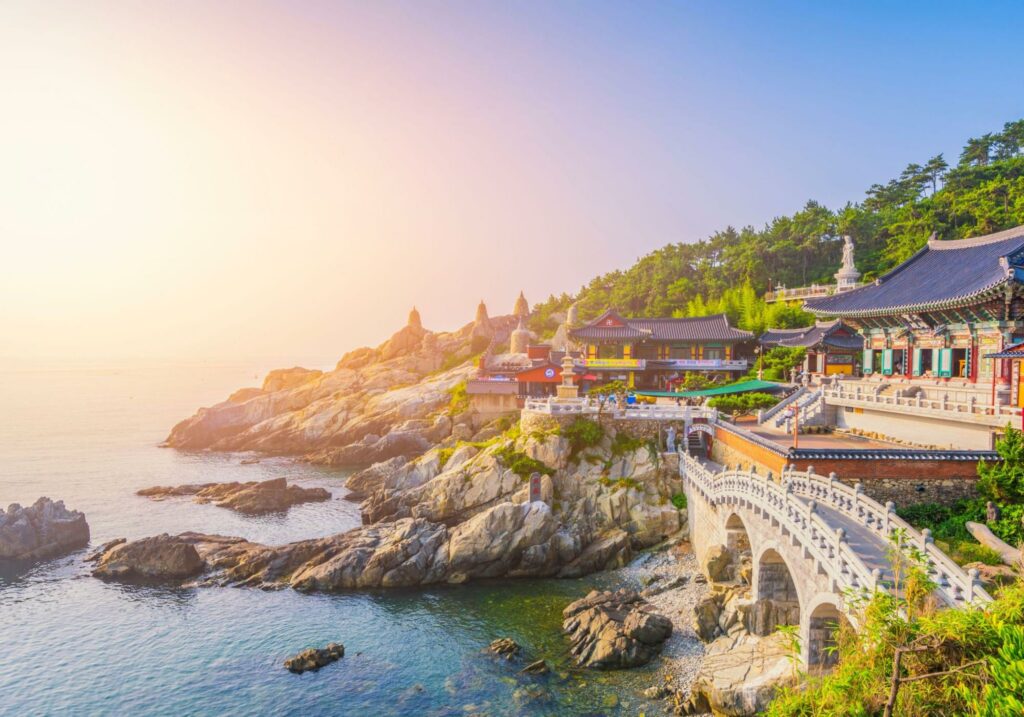 Health and safety is important when traveling. Nobody wants to be sick when overseas and when traveling long distances, eating foods we are not used to and sleeping in a different environment, it is much more likely to be a bit under the weather.
Here are a few health tips to consider for your next trip to South Korea.
Bring all the necessary COVID-related documents. All individuals entering Korea are required to go through a special immigration process to prevent the spread of COVID-19.

Immigration safety measures can change frequently, so we recommend checking for updates from the Korea Disease Control Agency (KDCA).

These are the required health documents upon arrival:
Negative COVID-19 PCR Test Result Certificate or Rapid Antigen Test (RAT) Result (the COVID test requirement has been lifted from September 3rd, Saturday, but visitors still need to take a PCR test in a day upon arrival)
Health Questionnaire & Travel Record Declaration
Passport

*All documents above can be registered in advance via QR-code.
Practice precautions for preventing current illnesses. The CDC advises to be fully vaccinated for COVID-19 and to be aware of current health issues in the area such as Monkeypox. CDC also recommends getting vaccines against Hepatitis A & 

B, and Typhoid if going to rural areas. Malaria tablets are suggested if going to areas where it is prevalent.
Eat and drink safely. Food and water standards in South Korea are similar to those in the United States or Europe. However, if you will be visiting rural or remote areas take special precautions to ensure the safety of their drinking water.
Get insurance coverage. We never leave the house without purchasing extensive medical and travel insurance coverage. While South Korea is a safe country, unexpected accidents can happen, and the cost of that could run in the hundreds of thousands.

It's worth noting that the best travel insurance will differ for each traveler, depending on the nature, style, and length of their trip, so we recommend using an aggregator and comparison tool such as Travel Insurance Master to find the right one for you depending on what coverage you want, age, location, trip, etc.
Safety. As mentioned above, South Korea is a pretty safe country. There are no areas that you should "stay away" from, so our advice would be to take normal precautions, don't flash your valuables and stay vigilant. Have a look at our safety travel tips for more suggestions and advice from expert solo travelers.

For more objective safety facts you can read this South Korea Crime & Safety Report. 
When to visit South Korea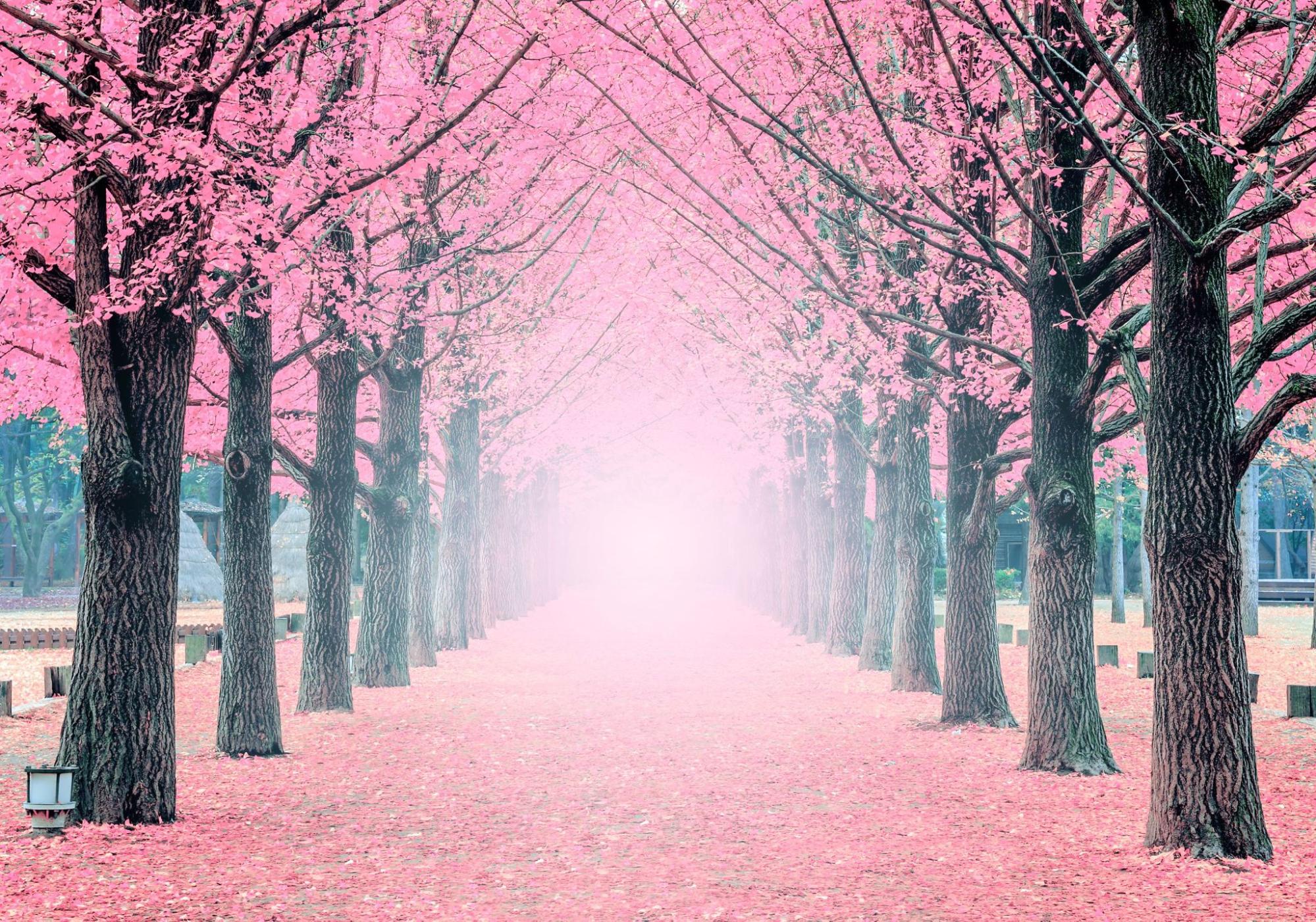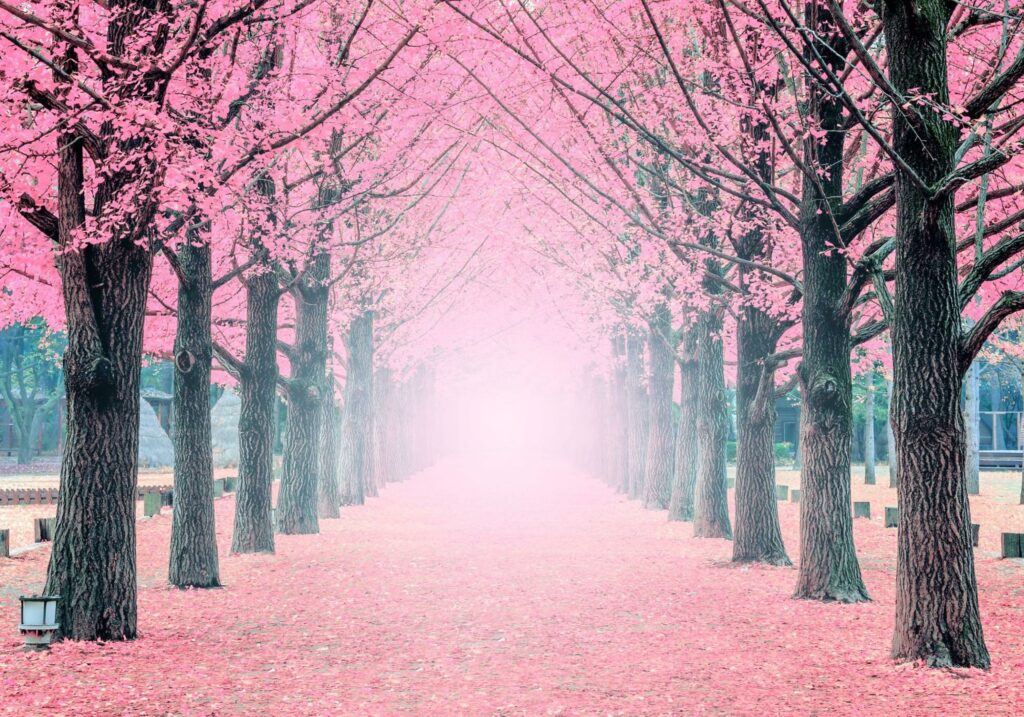 South Korea is an incredible place all year round but the best time to visit will depend on the type of weather you enjoy the most.

Autumn and Spring are the shortest seasons with mild temperatures and the most beautiful foliage but they only last for just under 2 months each. 
Spring sees the cherry blossoms bloom and Autumn witnesses the changing of the leaves. Both are stunning and well worth a visit.

Winter and Summer in Korea are two extremes.
Winter is absolutely freezing and dry, hovering around zero Celsius for four months. Summer is usually humid with harsh downpours and will have you sweating profusely, but there are lots of festivals and outdoor activities and you can visit all the best beaches.
When it comes to South Korean festivals, the country puts a lot of effort into its celebrations with traditional dresses, meaningful rituals and beautiful displays.

Some of the best festivals in South Korea are ancient with antique traditions, while others are more current and modern. Here's a guide with some of the most popular festivals throughout the year:
Spring Festivals in Korea (April – June)
Cherry Blossom Festivals
Goyang International Flower Festival
Gwangyang Maehwa (Apricot/Plum) Blossom Festival
Gurye Sansuyu Festival
Damyang Bamboo Festival
Boseong Fragrance Tea Festival
Jindo Sea Parting Miracle Festival
Gyejoksan Mountain Barefoot Festival
Cheongdo Bullfighting Festival
Seoul Jazz Festival
Hampyeong Butterfly Festival
Yeon Deung Hoe Lotus Lantern Festival
Summer Festivals in Korea (July – September)
Boryeong Mud Festival
Daegu Chimac Festival
Daejeon Craft Beer and music festival
Incheon Pentaport International Rock Festival
Busan International Rock Festival
Ultra Korea Music Festival
Sinchon Water Gun Festival
Dano or Surit-nal
Muju Firefly Festival
Autumn Festivals In Korea (October – December)
Jinju Namgang Yudeung Lantern Festival
Seoul Lantern Festival
Gangneung Coffee Festival
Busan International Film Festival
Jarasum Jazz Festival
Busan One Asia Festival
Andong Mask Dance Festival
Seoul & Gwangju Kimchi Making Festival
Jeonju Bibimbap Festival
Seoul Silver Grass Festival
Chuseok
Pepero Day
Winter Festivals In Korea (December – March)
Jeju Fire Festival
Ice Fishing Festivals
Garden of Morning Calm Lighting Festival
Nonsan Strawberry Picking Festival
Snow festivals in Korea
Christmas festivals
New Year Festivals In Korea
Seollal (Lunar New Year)
Local culture and customs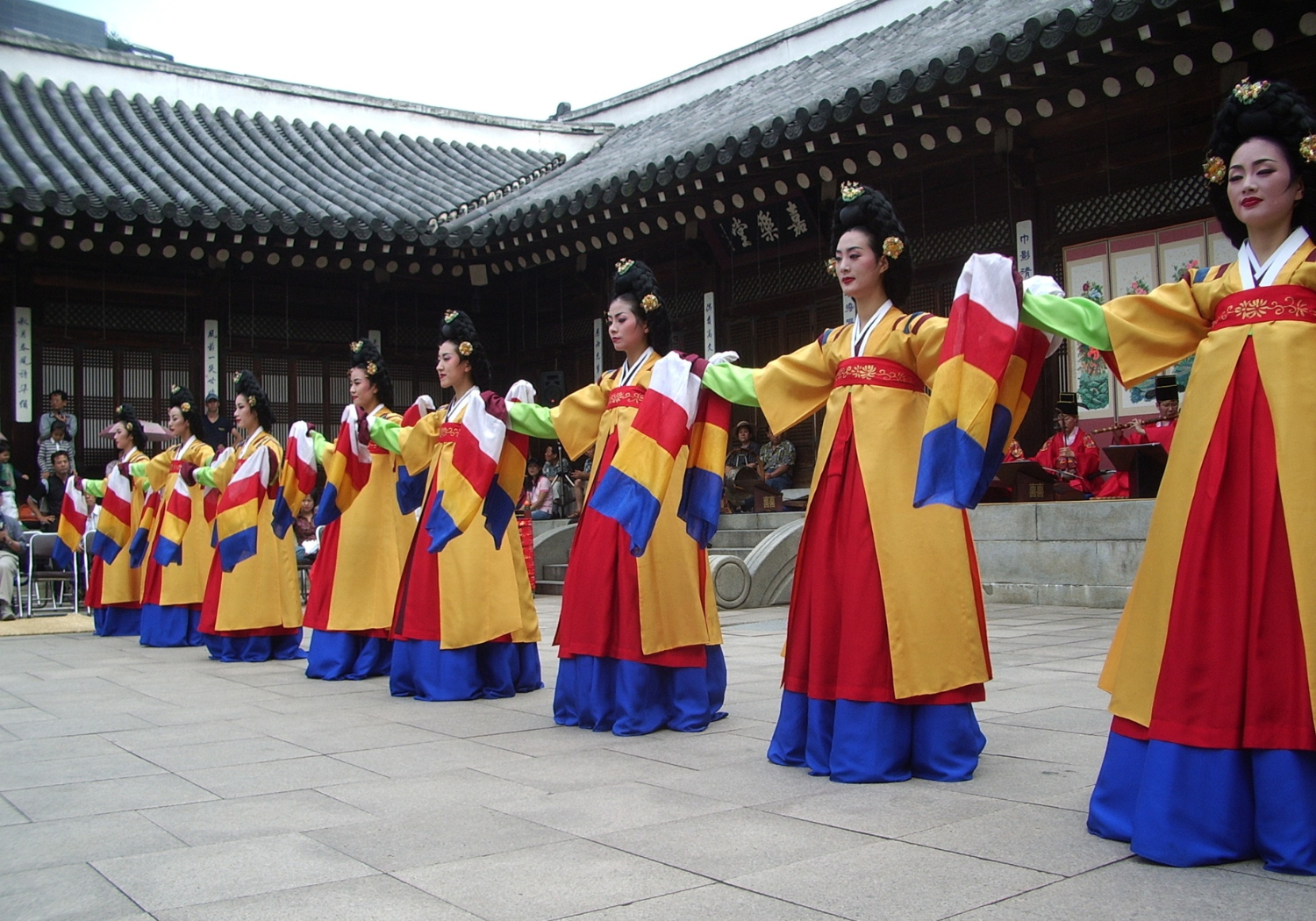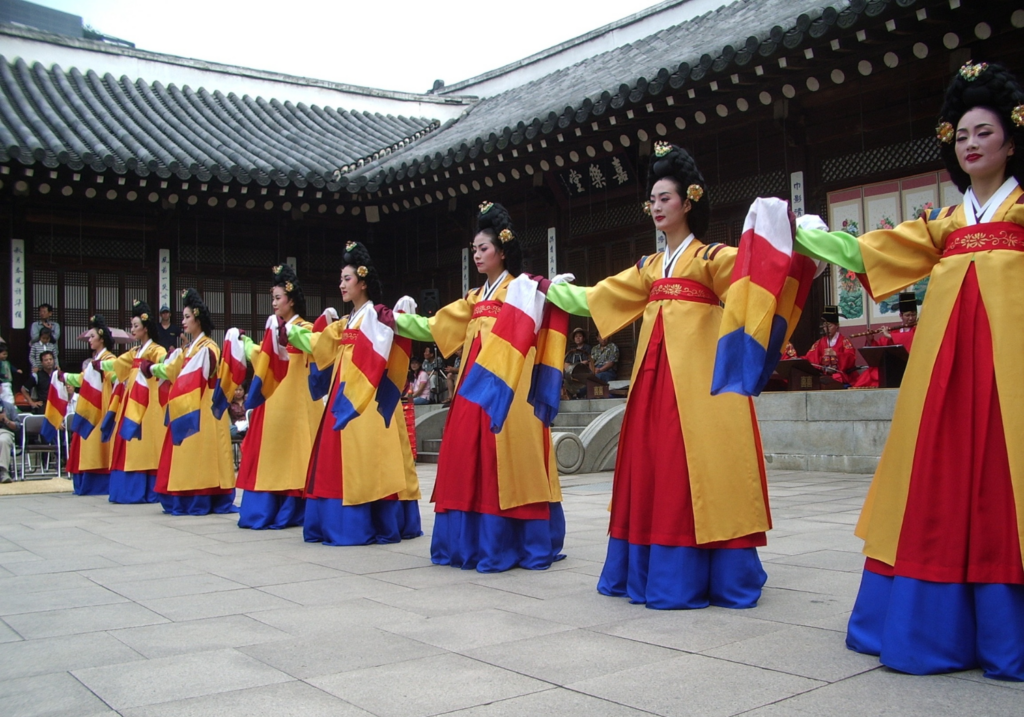 Our travel tips for South Korea would not be complete without talking about the local customs and culture, which for most of us, is probably different from what we are used to.
Cultural diversity. Korea has a very strong and rich cultural heritage. There are some unique Korean concepts worth learning ahead of your trip like bballi bballi (getting things done fast), nunchi (ability to listen and gauge others' moods), jeong (feeling attachment, affection, or bonding) and han (emotion that is a form of resentment and hatred). 

You might have a brief perspective of Korean culture based on what is shown on TV or movies, but Korea is so much more than K-pop and K-dramas.

We recommend reading about Korean history, culture and traditions before your visit, this will widen your perspective and better your understanding while you travel within the country. 

In the past, Korea was strongly characterized by racial homogeneity and a mono-culture, but now it has become a multicultural society with more than 2 million immigrants. The official language is Korean, although English is widely taught and spoken.
Learn some basic Korean words and phrases. Knowing some basic words can be useful to communicate with the locals, show politeness and respect, and even make new friends!

There are some fab language apps which can teach you the basics in days or a few weeks. We have included some basic words below.
Useful Korean words
The vast majority of the South Korean population speaks Korean. English is also commonly spoken, as it's widely taught in elementary, junior high, and high school.
Yes. neh.
No: ah-nee-oh.
Hello: Ahn-nyong-ha-se-yo
Please: Jwe-song-ha-ji-mahn
Thank you: Gahm-sah-hahm-ni-da
Help: Dowa-julsu-isseuseyo (Do-wa-ju-se-yo)
Excuse me. sil-le-hahm-ni-da.
Good morning. ahn-nyong-ha-se-yo.
Good-bye. ahn-nyong-hee ga-se-(You use "ahn-nyong-hee-ga-se-yo" when your visitor is leaving/ When you are leaving, you need to say "ahn-nyong-hee-gye-se-yo".)
Local cuisine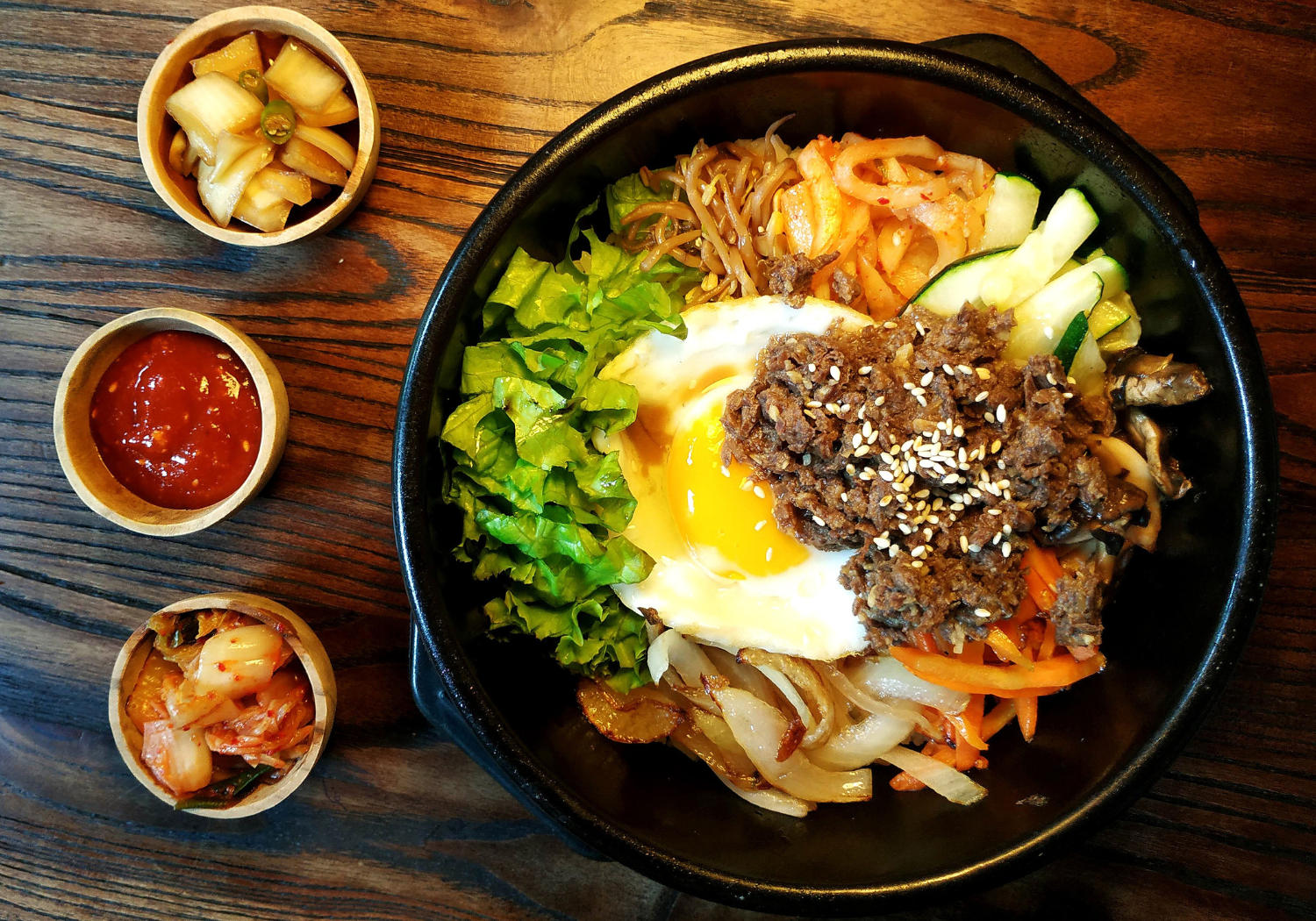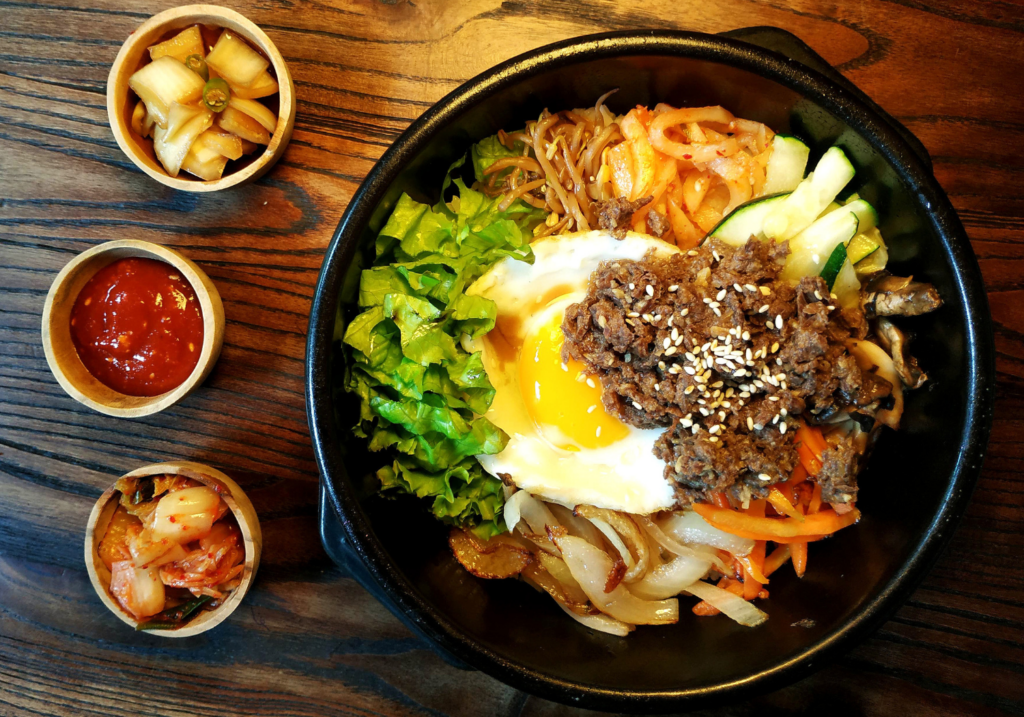 Korea has developed a unique food culture widely connected to its long agricultural history.
Most people know about kimchi, but there are over 100 types of the fermented food, some spicy or sweet, using all varieties of vegetables like cabbage and cucumbers.
The main characteristics of the K-diet include high consumption of vegetables, moderate to high consumption of legumes and fish, and low consumption of red meat.
A common Korean meal consists of bab (cooked-rice) and kuk (soup), and different banchan (vegetable side dishes) with one serving called bapsang. Kimchi is very popular and always served at every meal. Banchan is commonly seasoned with various jang (fermented soy products), medicinal herbs, and sesame or perilla oil.
Coffee is massive in South Korea. It's the most popular non-alcoholic beverage and was also introduced in the early 20th century as the interest in Western culture and foods grew. 
Have a look at the most popular Korean foods and make up your mind of which ones you want to try during your trip:
Bibimbap (mixed rice)
This is one of the most affordable foods in Korea. It's a bowl with glutinous rice at the bottom, covered in a variety of nutritious and healthy foods that change from restaurant to restaurant.

The usuals include sliced beef, sautéed vegetables (namul), a few sauces (soy, doenjang and gochujang), with an egg cracked on top. You eat this dish with a spoon, mixing all the ingredients together and adding any sauce you want to make it more tasteful.
Bulgogi (marinated beef)
Bulgogi consists of a tender thinly sliced marinated beef dish. It's made with a soy sauce base that comes with a rice side. You can eat it with a spoon or put a piece of lettuce in your hand and make a wrap.
Dak galbi (spicy stir-fried chicken)
Keep in mind that 'dak' in Korean means chicken, the word for duck is 'ori'. Dak galbi is spicy stir-fried chicken marinated in a gochujang-based sauce. It comes with sweet potatoes, cabbage, perilla leaves, scallions, tteok (rice cake), and other ingredients depending on where you eat it.
Samgyetang (ginseng chicken soup)
Ginseng is a premium ingredient with high quality in Korean cuisine. This dish is made of ginseng in a clear broth with a full baby chicken.
Kimchi jjigae (kimchi stew)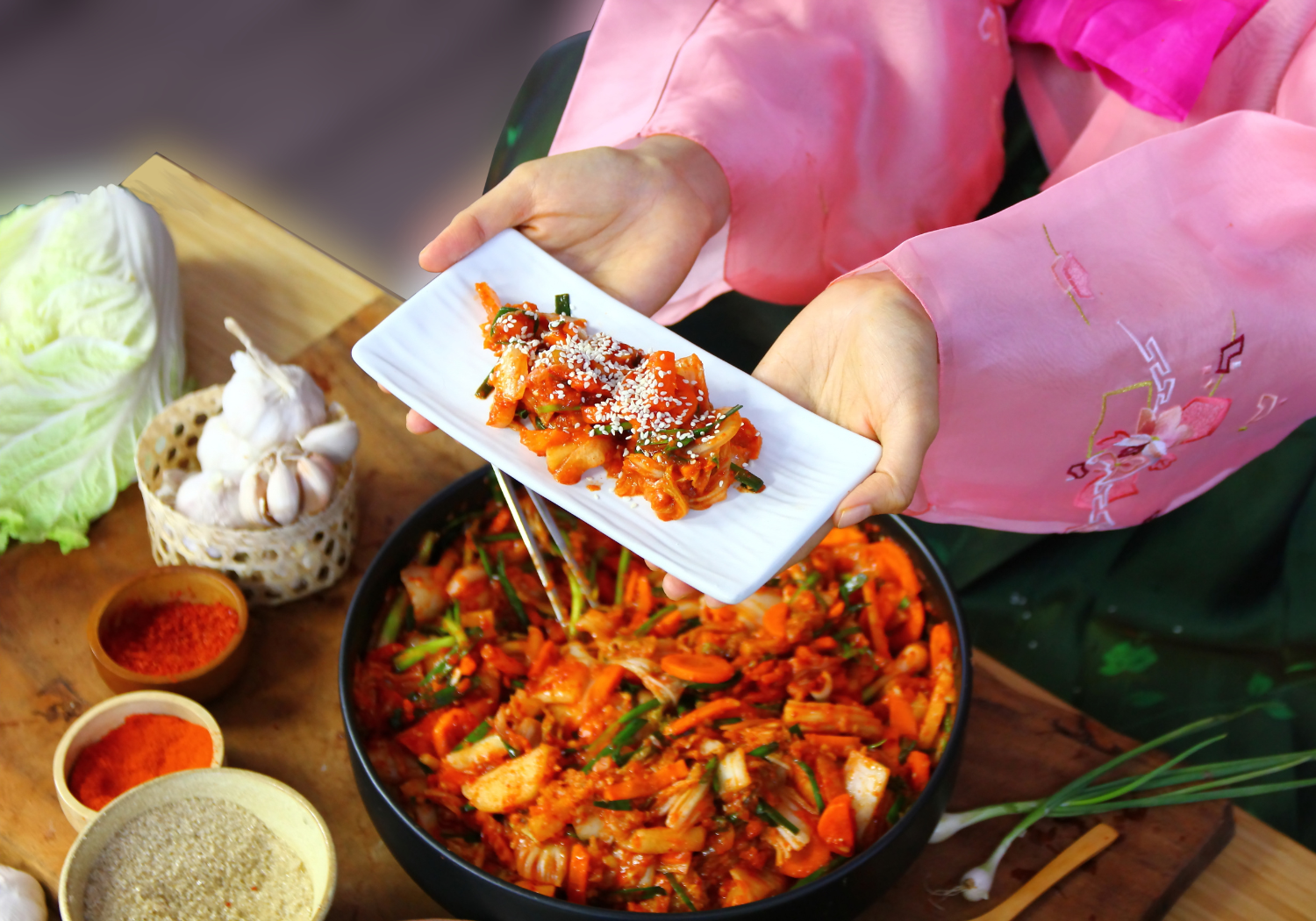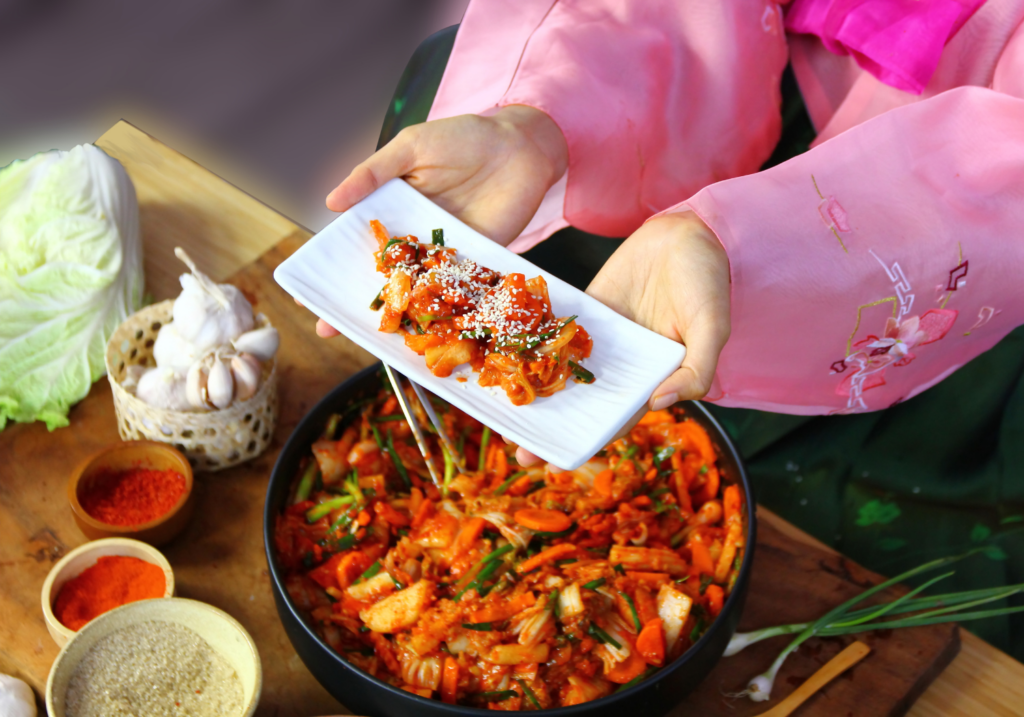 One of the most common foods in Korea, kimchi jjigae is a stew made with kimchi and other ingredients like scallions, tofu and pork or seafood.
One of the interesting facts to know about kimchi jjigae is the age of the kimchi itself. Older kimchi has more health benefits due to its higher amounts of "good" bacteria.
Doenjang-jjigae (soybean stew)
It's a stew made from the soybean paste doenjang and also includes tofu, zucchini and other ingredients that change depending on who's cooking it. Doenjang is similar to the Japanese miso, as it is made from fermented soybeans, but has a stronger and fuller taste.
Sundubu jjigae (soft tofu stew)
Tofu is widely used in Korean cuisine, you can find it in a variety of presentations from soft to hard, used for boiling or frying. This stew is made of soft tofu, which means the tofu hasn't been strained or pressed.
Some vegetables are also thrown in such as mushrooms and onion, and in some places, they add seafood and meat varieties, and an egg is broken on top of the hot dish.
Fried Chicken & Chimek (beer & chicken)
Fried chicken is a delicious must-try in Korea. Fried chicken in Korea is different from American. It's fried twice so it is less oily and the skin is even crunchier. The chicken is also coated in a seasoning.
Mandu & Manduguk (dumplings & dumpling stew)
Let's talk about another famous food in the region: dumplings.
Dumplings in Korea are called mandu and they can be steamed (jjin-mandu) like Azeri dushbara, boiled (mul-mandu), pan-fried or deep-fried (gun-mandu) like the Japanese gyoza. This dish consists of dumplings in a clear beef broth. You can also add rice cakes or tteok.
Naengmyeon (cold noodles)
A unique dish in Korean cuisine and the only cold dish of the list. Naengmyeon is a famous summer dish that consists of chewy noodles in a freezing cold sweet soup.
Kalguksu & Sujebi (knife noodles & pulled dough soup)
This dish is similar to ramen, but it's a healthier choice. Kalguksu can refer to many broths that use a special noodle translated as "knife noodles". The noodles are handmade using wheat, flour and eggs and then cut using a knife.
The same dough can be used to make sujebi (hand-pulled dough soup) for a thicker consistency. The broth is made using dried anchovies, shellfish, and kelp that simmer for many hours. Zucchini, scallions and potatoes are cooked separately and added later.
Jokbal (pork trotter) & bosam (wrapped pork belly)
Both pork dishes are very common in Korea, Jokbal (pork trotters) and bosam (usually pork belly that is then wrapped in leaves before eaten).
Jokbal consists of cooking pork trotters in soy sauce and other spices. Otherwise, Bosam is a less greasy pork dish made using boiled pork belly or pork shoulder. The dish is served with soju, and a variety of sides like raw garlic, ssamjang (spicy dipping sauce), saeujeot, and kkaennip (perilla leaves).
Chimac (fried chicken paired with beer)
Chimac is more food culture than dish and consists of the pairing of various types of fried chicken with beer. It is so popular and loved that there is even a festival for it, the Daegu Chimac Festival.
Tipping in Korea
Tipping is an important thing to consider when traveling to a foreign country where you don't know the tipping culture at all. Tips are part of your budget and you need to investigate in advance how much you will need to cover the tipping fees.
But there is good news for all travelers who wish to visit South Korea. The country does not have a tipping culture at all. Therefore, some people may feel insulted if you provide a tip.
There are some bars and pubs who may have tip jars, but it's up to you if you wish to leave a tip. Keep in mind that it is not something that you must do or it's expected.
Souvenirs from Korea to buy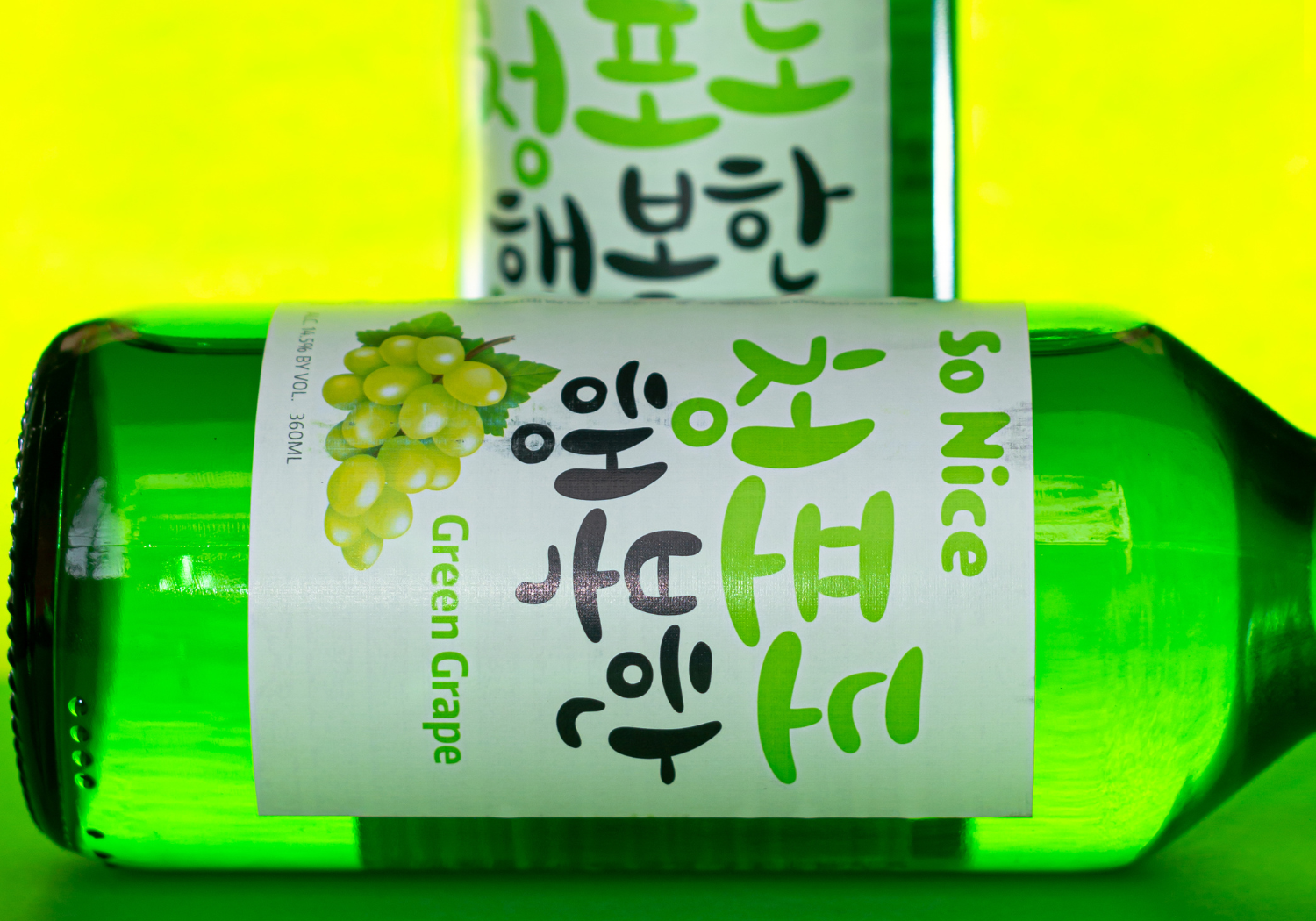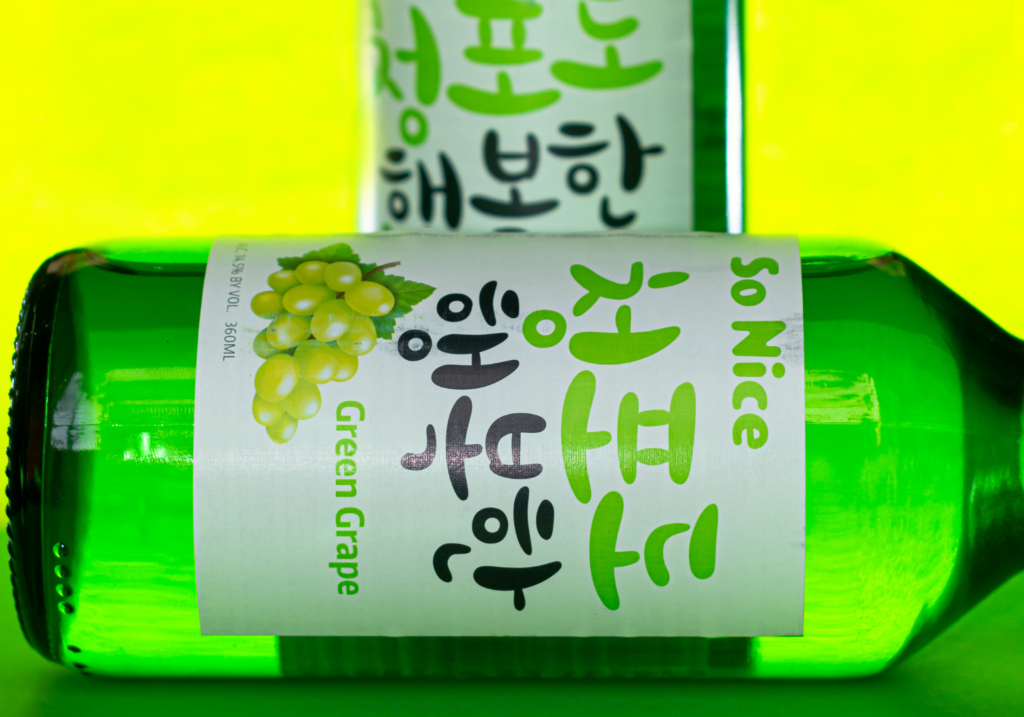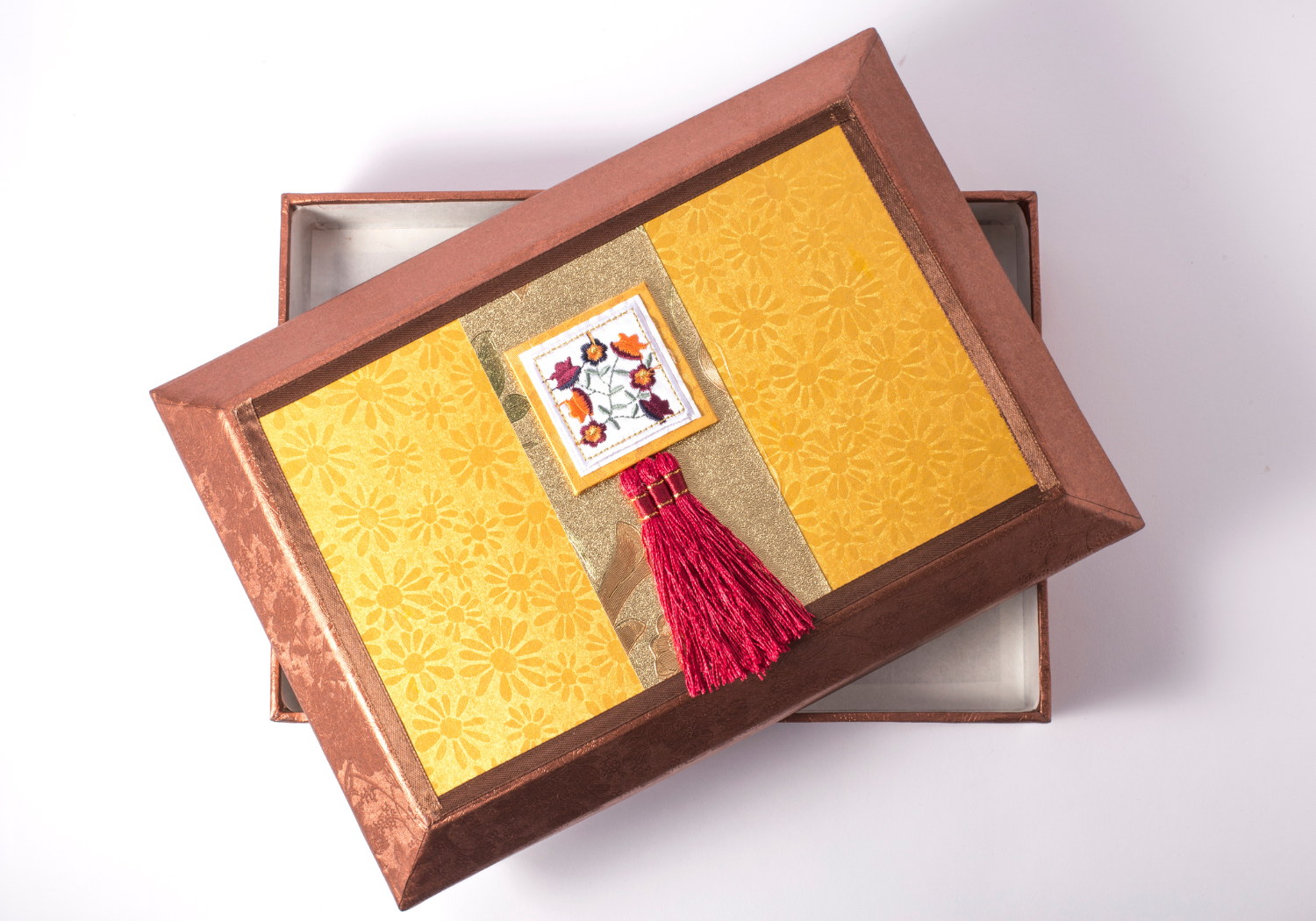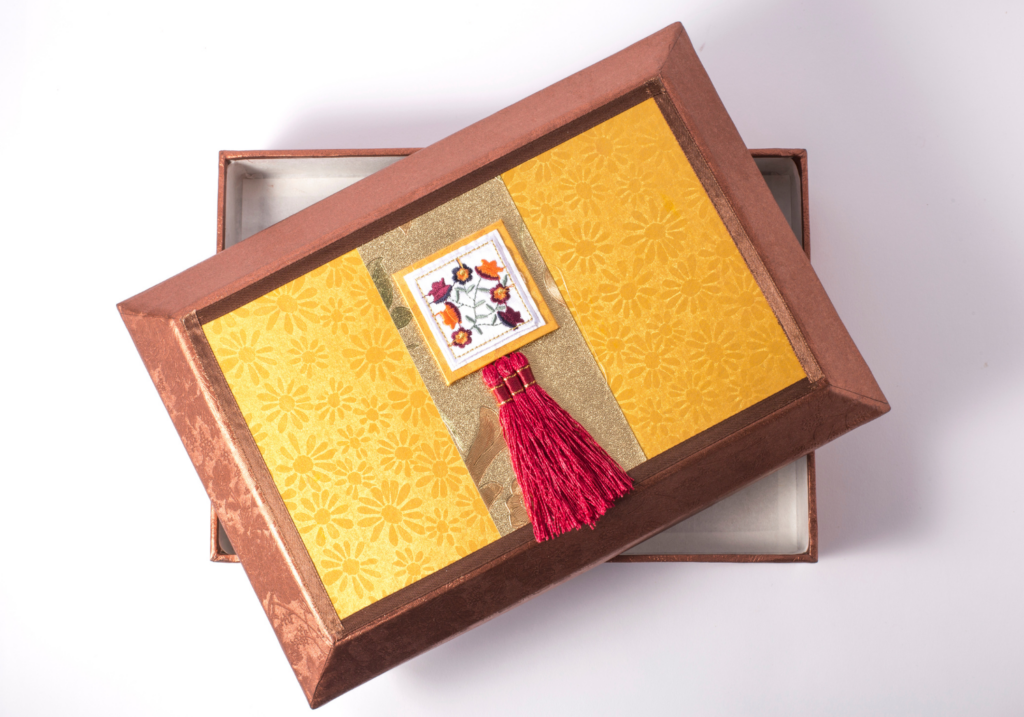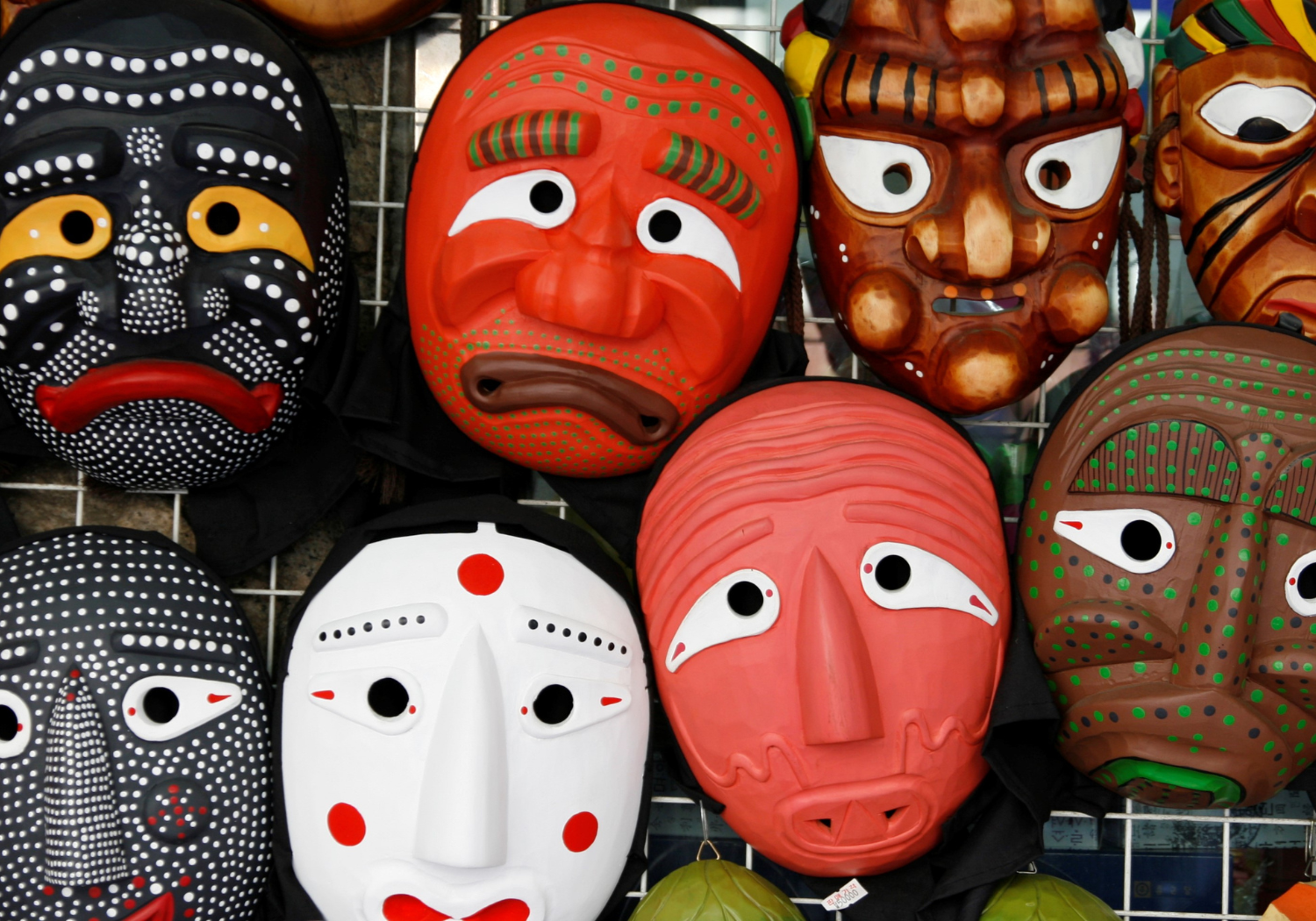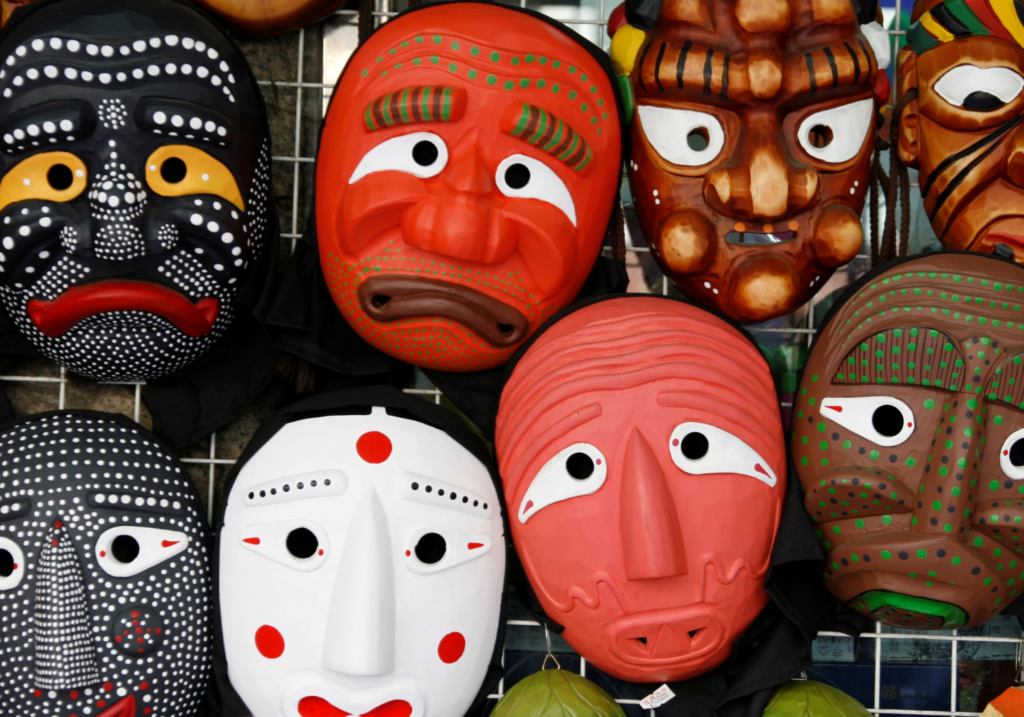 South Korea is the perfect place for shopping, you'll be amazed by the number of shops and department stores around the country, especially in crowded cities like Seoul.
So, where are the best places to shop in Seoul?
Areas like places like Dongdaemun, Myeongdong and Namdaemun are great for everything related to fashion. But if you're looking for unique souvenirs to bring home, Insadong is the top spot.
This street has tons of souvenirs and cultural artefacts and it extends for nearly 500m from Anguk Station exit 6 in the north to Jongno-3 ga station in the south. 
Below is a list of the best souvenirs to buy in South Korea.
Traditional Korean patterns (blankets). These blankets have decorated Korean palaces and temples for centuries. The fabrics have colorful, symbolic, and even geometric designs, and will add a nice touch to your living room back home.
Korean traditional art. There are plenty of art categories when it comes to Korean art objects. A great option is ceramics, Korean celadon vases are gorgeous luxury decorations. Other cool souvenirs can be arts and crafts, there's a wide array of these such as Andong Masks, symbolic artifacts of Korean folk traditions.
Korean tea. Tea is an essential part of Korean culture and the country produces high-quality organic tea from its famous tea plantations. Common choices are green tea and matcha, and a more exotic option is Korean lotus root tea.
Korean jewelry boxes. These beautifully designed boxes show impressive woodwork made by artisans. They depict traditional designs, such as flowers, peacocks, cranes, etc. and are made of unique materiales like Mother of Pearl, a shimmering material that covers pearls and the inside of shells. 
Korean ginseng. Ginseng is part of the Korean identity and famous all over the world. The famous root comes in many presentations, you can choose to bring dried red ginseng roots, red ginseng extract sticks, or high concentration ginseng extract bottles. 
Korean skincare. Korea is one of the top producers of skincare products with amazing brands on the market. A cool souvenir can be a face sheet mask, eye patches, or any skincare product you can think of made with natural premium quality ingredients like cleansers, toners, face cream, eye cream, etc. You can opt for mass market brands such as Innisfree, or higher end brands such as LaNeige or Sulwhasoo. 
Korean spirits. Korean liquor dates back to the Goryeo dynasty and Joseon era. Apart from its cultural heritage, it makes an awesome souvenir to bring back home as a gift. There are many options and flavors, some are made from rice, others from fruits, flowers and herbs. The most popular is Soju, a distilled alcoholic beverage made from rice, wheat or barley.
Korean chopsticks. We're not talking about the usual chopsticks you get in a casual restaurant, but Korean artisans sell sets of chopsticks with high quality materials and beautiful decorations. Typical Korean chopsticks are not made of wood but rather metallic.
Korean seaweed. An essential ingredient in Korean cuisine, seaweed can make a great souvenir to cook asian style at home. It can be served in dishes with rice or eaten as a healthy snack.
K-Wave merchandise: South Korea is the birthplace of K-Wave so this is the best place to buy all sorts of merchandising and souvenirs related to your favorite fans. Check out the Myeongdong Station underground shopping center for all sorts of items, the 6th floor of Migliore in Dongdaemun, 
For a complete list of recommendations for the best shops and products to buy, have a look at this incredible online sopping catalog for female travelers put together by the Korea Tourism Organization.
Books about or set in Korea
Korean literacy is famous around the world. Below is a list with our recommendations including cookbooks, history books, and Korean novels to read so you can get a good feeling about South Korean culture before your solo trip.
Human Acts by Han Kang: This best-seller novel talks about the pro-democracy uprising that took place in Gwangju, South Korea on May 18, 1980. In the novel, the boy's death serves as the impetus for a comprehensive look at the Gwangju Uprising and the lives of the people in the city.
The Korean War by Max Hastings: Max Hastings, an acclaimed military historian, takes us back to the harsh struggle to restore Korea's independence after the communist invasion of June 1950.
A History of Korea by Kyung Moon Hwang: One of the leading books on Korean history. This book is a reader-friendly guide for anyone who wishes to understand the historical changes of Korean society.
Our Korean Kitchen by Jordan Bourke and Jejina Pyo: A collection of Korean recipes that provides a cultural history of the food of Korea.
The New Koreans by Michael Breen: The author provides valuable insight into the history and character of the Korean people.
The Court Dancer by Kyung-sook Shin: Based on a true story, the New York Times bestselling author tells the life of Yi Jin, an orphan who fell under the affections of the Empress and became a jewel in the late Joseon Court.
Korea: The Impossible Country by Daniel Tudor: A compelling and historical book that tells the inside story of an economic, political, and cultural phenomenon of the rise of South Korea.
Drifting House by Krys Lee: Spanning between Korea and the United States, this book portrays the Korean immigrant experience from the postwar era to modern times.
Movies / TV shows about or shot in Korea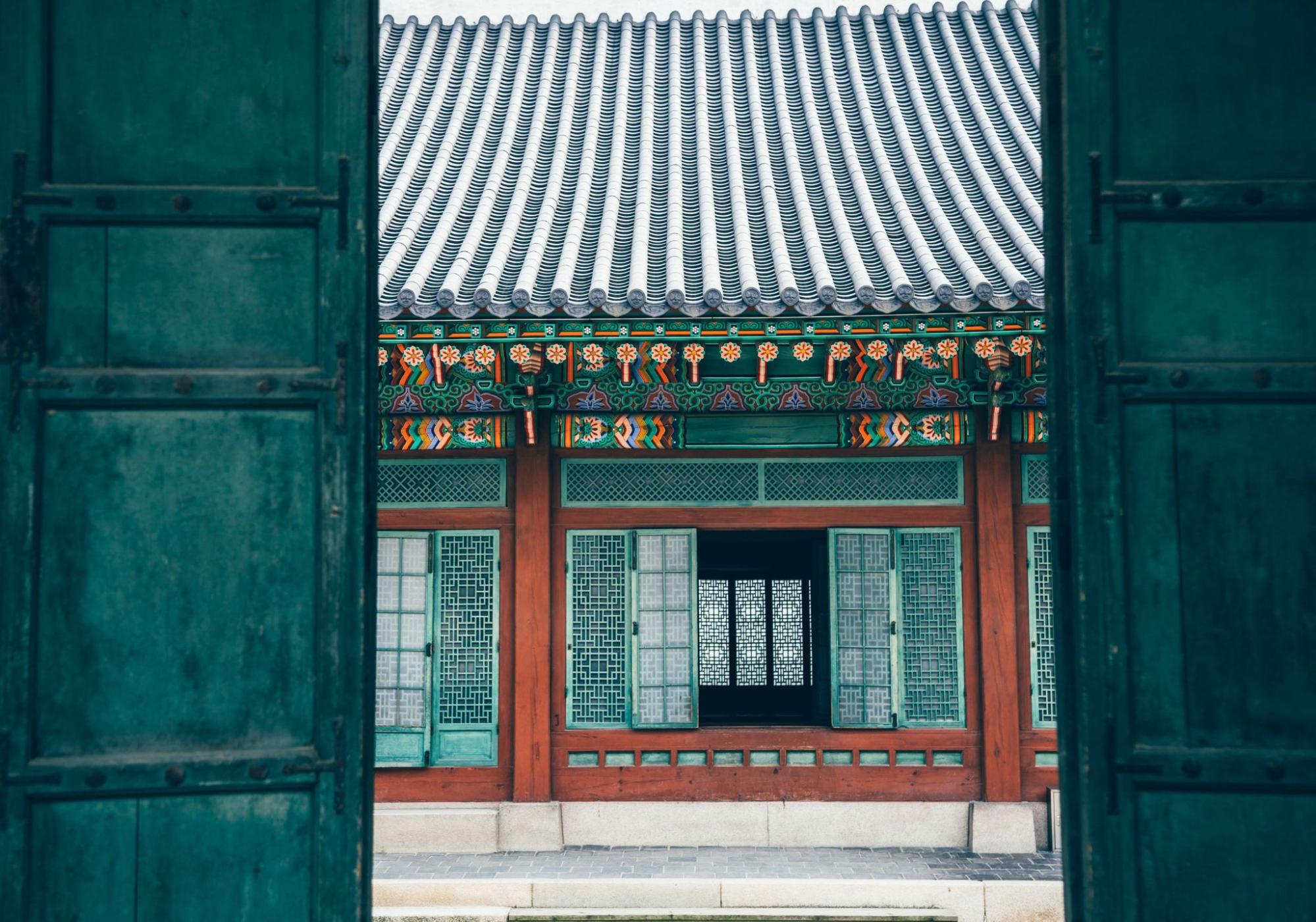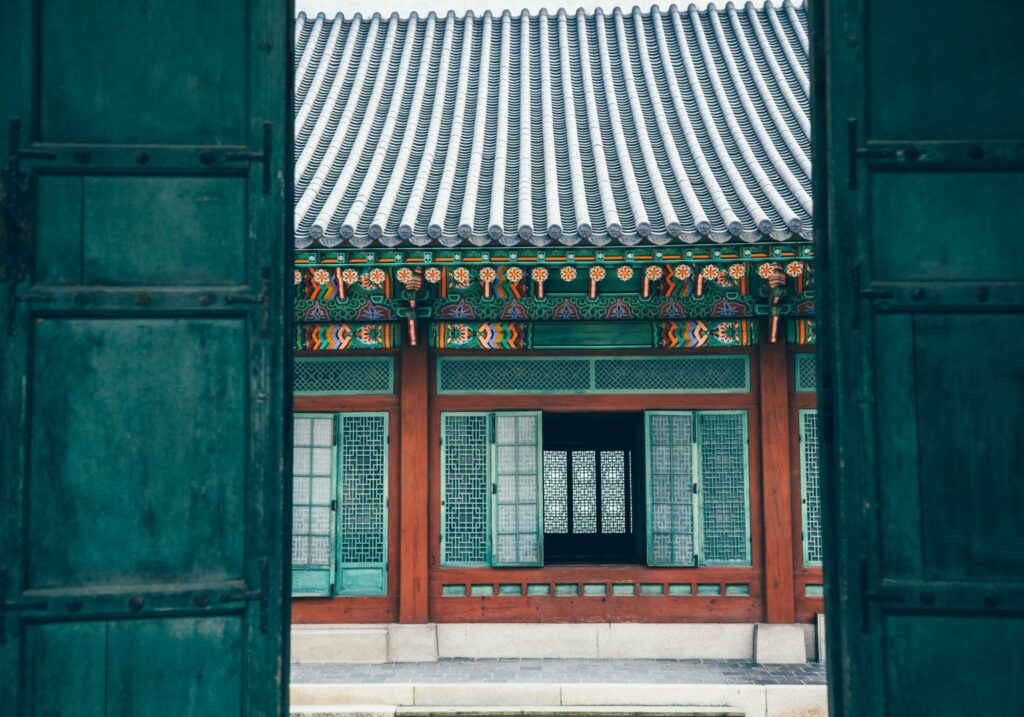 Movies and TV shows are a huge part of the entertainment industry in South Korea. The country's film industry has become one of the world's most active markets and is globally known for its K-dramas.
You may have heard of Parasite, the South Korean film that made history winning an Oscar. Bong Joon-ho's comedy-thriller was the first non-English language film to win best picture.
Korea also hosts important cinema events like the Busan International Film Festival, one of Asia's largest and most important film festivals.
Below is a list of documentaries, movies and shows you can watch to learn more about South Korea or simply marvel at its fascinating culture.
The Handmaiden: This erotic-thriller follows Sook-Hee (Tae-ri Kim), a young woman hired as handmaiden to Lady Hideko (Min-hee Kim), a Japanese heiress.
Mother: A financially indebted mother does all she can to provide for and protect her mentally disabled son when he is arrested for the murder of a teenage girl. Korean adaptation of the Japanese series.
Train to Busan: this widely famous horror movie is about a father who accompanies his daughter on a train journey to visit their mother. As they board the train, the zombie apocalypse begins. 
The Age of Shadows: Set in the 1920s during Japanese occupation. The film follows South Korean resistance fighters as they try to smuggle explosives into Seoul.
The Pirates – The Last Royal Treasure: This blockbuster has plenty of silly fun with epic sword fights, physical gags and goofy attack penguins. The movie is about a quest to find the legendary gold of the fallen dynasty of Goryeo.
Bitter Sweet Seoul: A unique film made up of 141 crowdsourced video clips submitted by Korean nationals, international residents and tourists. The movie portrays the many sides of Seoul: the beautiful and the ugly, the extraordinary and the mundane. 
Kingdom: Netflix's first original Korean series, Kingdom is set in the medieval Joseon era of South Korea. It tells the story of Crown Prince Yi Chang, who is embroiled in a political conspiracy and embarks on a mission to stop the spread of a mysterious plague.
The hungry and the hairy: This fun TV show is hosted by buddies Rain and Ro Hong-chul while relaxing as they delight in eats and scenic locales around Korea, on the motorbike trip of their dreams.
Squid game: One of the most famous Korean TV shows, and one of the most watched Netflix shows of all times, is a unique drama with a touch of terror. The show brilliantly tells the themes of rich and poor, and has been highly acclaimed for its acting, cinematography, writing, directing, etc.
Paik's spirit: A food talk show with Korean star guests and celebrities that introduces Korean alcohol and food culture.
Busted!: A panel of Korean entertainers teams up with some of the biggest names in K-drama to solve mysteries.
Love Alarm: an entertaining K-drama that explores love stories in a world in which an app alerts people if someone in the vicinity likes them.
My First First Love: The story of college students and their realization of first love as they meet new friends.
Chef's Table Season 3: Episode 1 of this Netflix series features Jeong Kwan and introduces Korean Temple food and is not only interesting but very insightful when it comes to understanding the philosophy behind Buddhist vegan food.
Music from Korea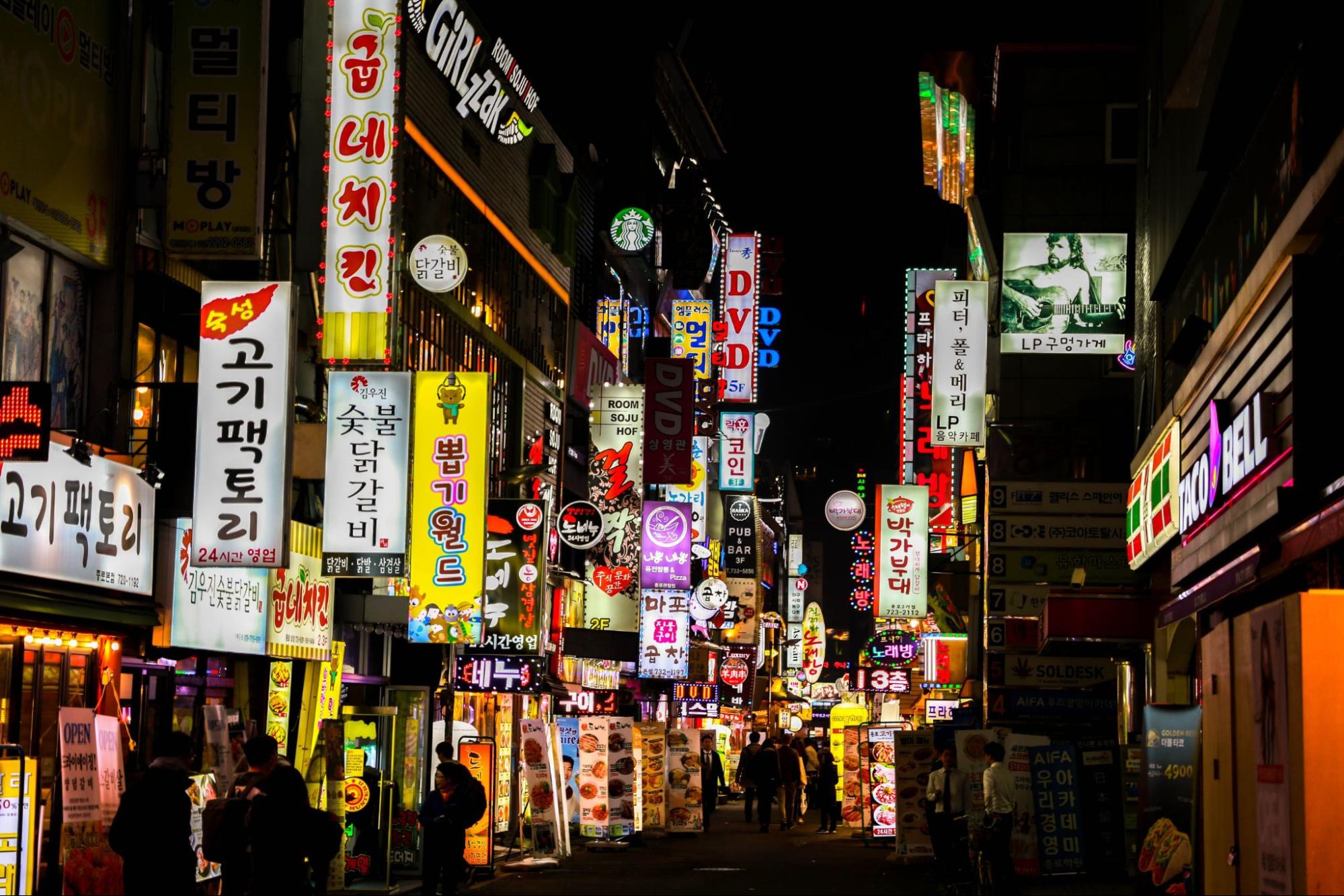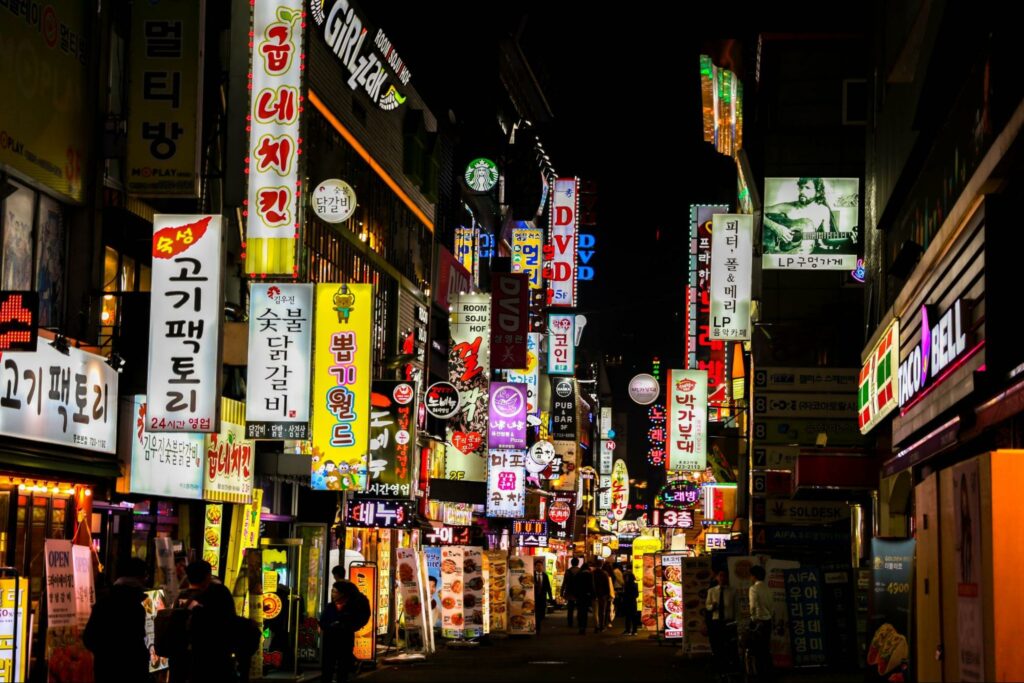 Korea has produced a very diverse variety of music throughout many different seasons in history.
There's traditional music from the Korean peninsula ranging from prehistoric times to the division of Korea into South and North in 1945. This type of music includes court music, folk music, poetic songs, and religious music used in shamanistic and Buddhist traditions.
But not everything is traditional when speaking of Korean music. Since the 2000s, the modern K-pop has become a booming trend not just in the country but all over the world. 
It all started with songs like "Lollipop" by BIGBANG and 2NE1, or TaeTiSeo's "Twinkle" and Teen Top's "Miss Right". And it hit the global stage in 2012 with Psy's Gangnam Style.
K-pop quickly became dominant in the music scene across Asia and had many followers in Latin America, Europe and the Middle East, but Americans seemed indifferent to this trendy music genre.
It was in 2020 when K-pop became huge in American media, with groups like BTS and Blackpink winning US music awards and appearing on major talk shows.
Below is a list of artists you need to listen to get a complete glimpse of the interesting and alluring Korean music scene.
BTS (Bulletproof Boy Scouts): The best-selling music group in South Korean history.
Psy: Famous South Korean singer, rapper, and producer. He's mostly known for his viral song "Gangnam Style".
Hyuna: She debuted as a K-pop girl as part of a band, then became a single singer, songwriter, rapper, and model.
Taeyang: singer, rapper, and actor who is the main vocalist for Big Band.
IU: Born in Seoul, IU stepped into the music industry at 14. Some of her most famous materials are her album 'Last Fantasy' and single 'Strawberry Fantasy'.
Kim Hyun-Joong: singer-songwriter, best known as an actor in the TV series "Boys Over Flowers" and "Playful Kiss."
BoA: Due to her massive popularity in the Korean music industry, BoA earned her the title "Queen of K-pop." 
Lim Young-Woong: Trot singer, he was the second most-streamed artist in 2020 after BTS.
Jonghyun: Debuted in 2008 as the lead singer of group SHINee and became one of the most talented K-pop stars in his generation. 
G-Dragon: Born in Seoul, G-Dragon is a highly influential singer and fashion designer and hailed as the "King of K-pop".
If you want to listen to the more traditional side of Korean music, here are some notable Pansori singers:
Kim So-hee
Pak Tongjin
Ahn Sook-sun