Looking for a great travel gift for the women in your life? Or maybe you don't know what to ask Santa this year?
In this extensive list of gift ideas for women you will sure find many useful, innovative and wanderlust-inspiring gift ideas, the problem will be to pick just one!
Whether it's a birthday, Christmas, a special occasion or you just want to show your gratitude to that amazing intrepid female traveler in your life, we've got you covered with over 80 items!
WARNING: This list of travel gifts for her might cause credit card debt, approach with caution!
A TEFL Course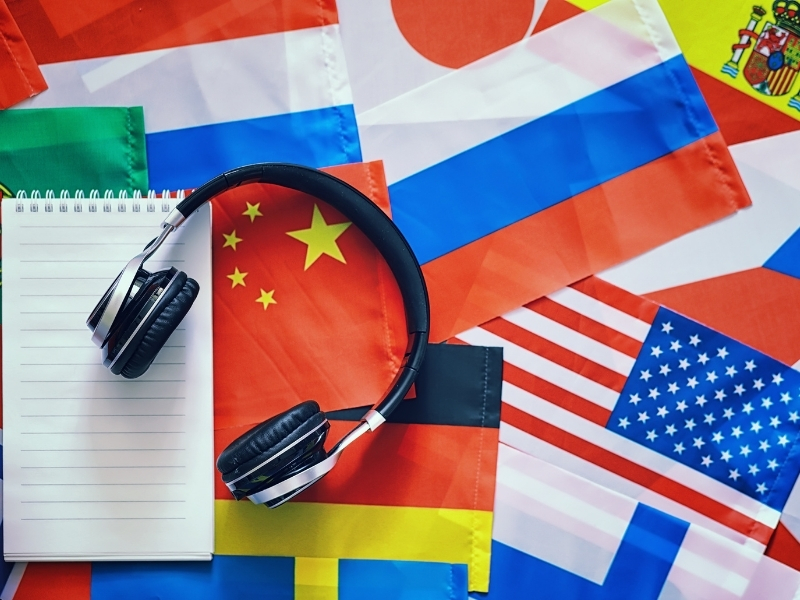 One of the surest ways to experience another culture in a foreign country is to teach English. While this used to be an easy and accessible route, the job market is becoming more saturated in popular South Asian countries like Korea and Japan.
To make sure she stands out to recruiters, she will need some kind of accreditation behind her. A TEFL certificate from ITTT is a 120-hour TEFL/TESOL Online Course that she can take from anywhere and is internationally recognised. It is for sure one of the top travel gifts for her if she is considering either a career in education or a gap year living abroad.
BONUS: Watch our expert webinar in the group that tells you ALL about teaching English abroad, how to pick the right course, how to find a job, etc.
Shipping: This is an online class, so you just need internet access and a computer.
Price: US$239 without a tutor or US$349 with tutor support, videos and a free 50-hour specialized course. Many more courses are available for further certification. Enjoy 10% off the prices by using our official community link in the button below.
---
Trusted HouseSitters Annual Membership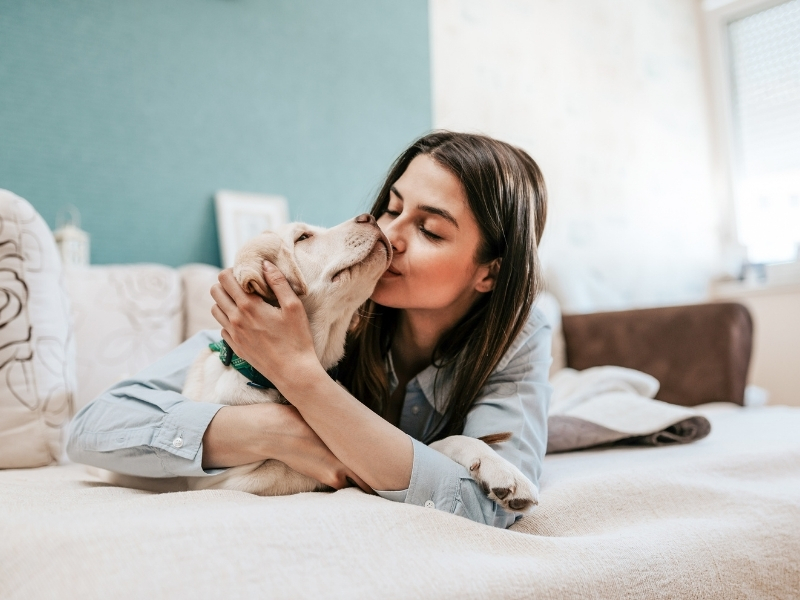 The most expensive part of traveling is most likely the accommodation. So what if she can find the perfect house for free? If she is an animal lover she can trade an entire home, anywhere in the world, for taking care of furry, fluffy, hairy and even scaly little friends.
Housesitting is the perfect way to travel in comfort for cheap and Trusted HouseSitters pairs credible and verified sitters with owners to create a match made in heaven. Not only is an annual subscription one of the best travel gifts for women that love travel, it's also a unique gift for women who have pets and are constantly looking for sitters. It's easy to use with an app, a 24/7 Vet Advice Line, and constant sharing between owner and sitter.
Shipping: This is an online company, so there is no shipping involved.
Price: Sitter or owner-only annual subscription fees are $129/year, or you can get the combined owner/sitter subscription for $189/year.
---
Travel insurance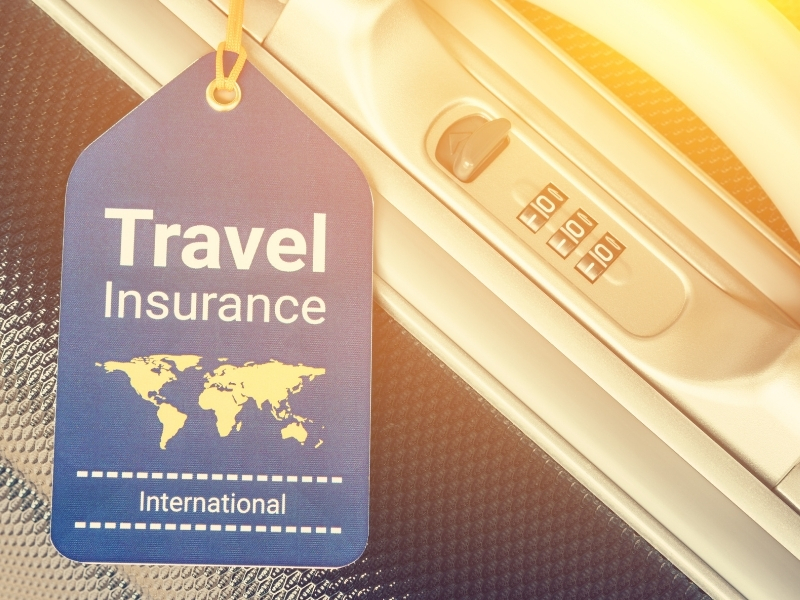 Travel insurance is a must, whether it's a quick trip to a neighboring country or an entire gap year abroad. She will need reliable and pervasive insurance that provides specific travel medical coverage at an affordable price point to make sure that she is covered for anything from theft to visiting the ER. There's nothing worse than getting sick abroad, and if she isn't covered financially and needs medical assistance, it can be devastating.
So while purchasing travel insurance may not seem like one of the best travel gifts for her, it is very practical and always welcome. Our favorite is SafetyWing, which utilizes monthly instalments and can be purchased while she is abroad. In fact, we did a detailed comparison of travel insurance companies and SafetyWing came out on top as the best travel insurance for solo female travelers.
BONUS: SafetyWing insurance covers COVID.
Shipping: Internationally, purchased online
Price: Monthly plans start from $41/ 4 weeks and cover COVID. You can pick your coverage and duration and set up monthly payment methods so you never forget.
---
A Self-Defense Class
This one's for those concerned about safety. A self-defense class is a great way to build self-confidence and know how to approach dangerous situations and it could be the difference between safety and fatality.
We suggest IMPACT's self-defense classes because they are done online from anywhere, so all she needs is a webcam and internet access.
Not only do they teach physical protection, but verbal protection too, because the best fight is no fight at all. That's why this is one of the most useful travel gifts for her. See the video they did with Tastemade Travel above which won a Webby Award.
IMPACT is a non-profit organization that was founded by CEO Lisa Gaeta, who started developing this particular system in 1987. It has been running for over 30 years, teaching self-defense around the world to people of all genders and ages. She combines negotiation skills and people-management to develop her unique strategies. All classes are taught by women-lead instructors.
Price: $30 for 90min public virtual class. Private classes available. In Person classes will resume when safe. Students will role-play with an instructor via Zoom.
Shipping: This is a virtual class and is available globally.
---
Australian UGG Boots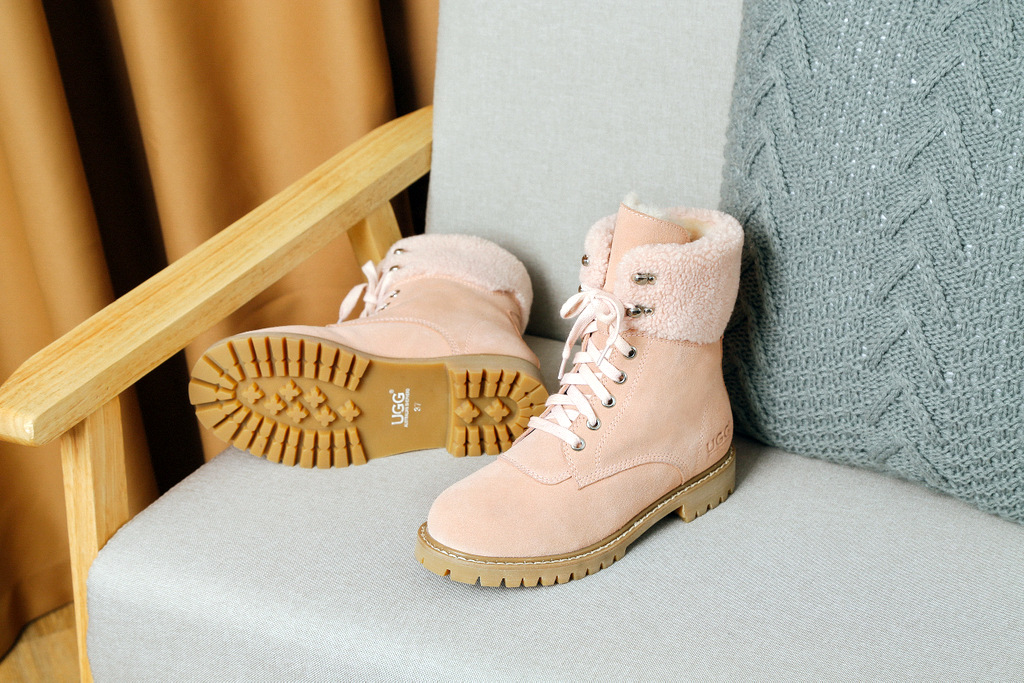 Ugg boots are an Aussie icon and for good reason. Made from premium sheepskin and wool, Uggs are some of the most comfortable shoes ever created and built to last (they're genuinely the world's most comfortable shoes!).
UGGEXPRESS has a great range of styles, colours and shapes to make sure you can find a pair of Uggs that are perfect for you. They have a collection of both slippers and boots (as well as Australian sheepskin rugs), and styles include mini boots, short boots, tall boots, in both flats, and heels; everything from traditional UGG boots to on-trend moccasins and loafers.
The Mina Boot (pictured above) has a cow leather upper, sheepskin wool lining, rubber sponge sole (water resistant), and comes in chestnut, grey, pink & black
Price: Collection of footwear ranges from approximately $50 AUD – $150 AUD
Shipping: Australia and New Zealand. However, you can book for an international courier by yourself to ship to your overseas address.
---
Loom Shoes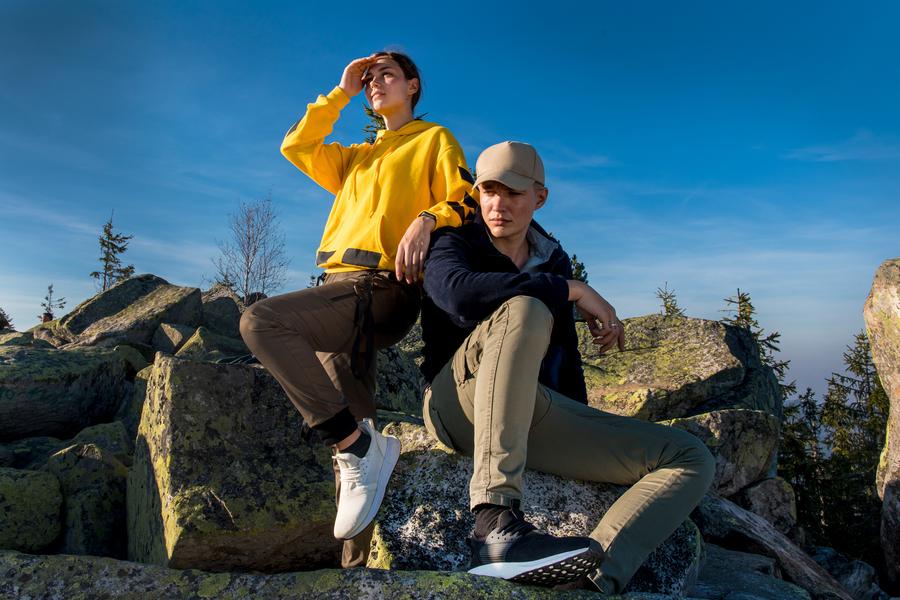 Loom Shoes are probably the footwear with the biggest heart. When you get top designers, engineers, ergonomic specialists, scientists, and adventurers who love the planet all in one room, the result is astounding.
Other than being made from vegan cruelty-free material sourced from some of the most eco-friendly farms in the world, Loom Shoes are incredibly functional. At once they're waterproof and breathable, lightweight and flexible, comfortable and stylish. They also contain moisture-wicking material and antimicrobial properties that have anti-odor capabilities that destroy bacteria in sweat, so your shoes style fresher for longer.
One pet peeve we have is traveling with soaked socks as water seeps through our shoes, so these all-terrain sneakers for any occasion are the perfect answer to your wetness woes. We put them to the test in Singapore and they succeeded in keeping our feet dry. If they work in the wet weather of Singapore, they are sure to keep you dry on your travels!
Price: Loom Shoes from $99 USD (use coupon code below for 10% off)
Coupon Code: SFT10
Shipping: Worldwide.
---
Kindle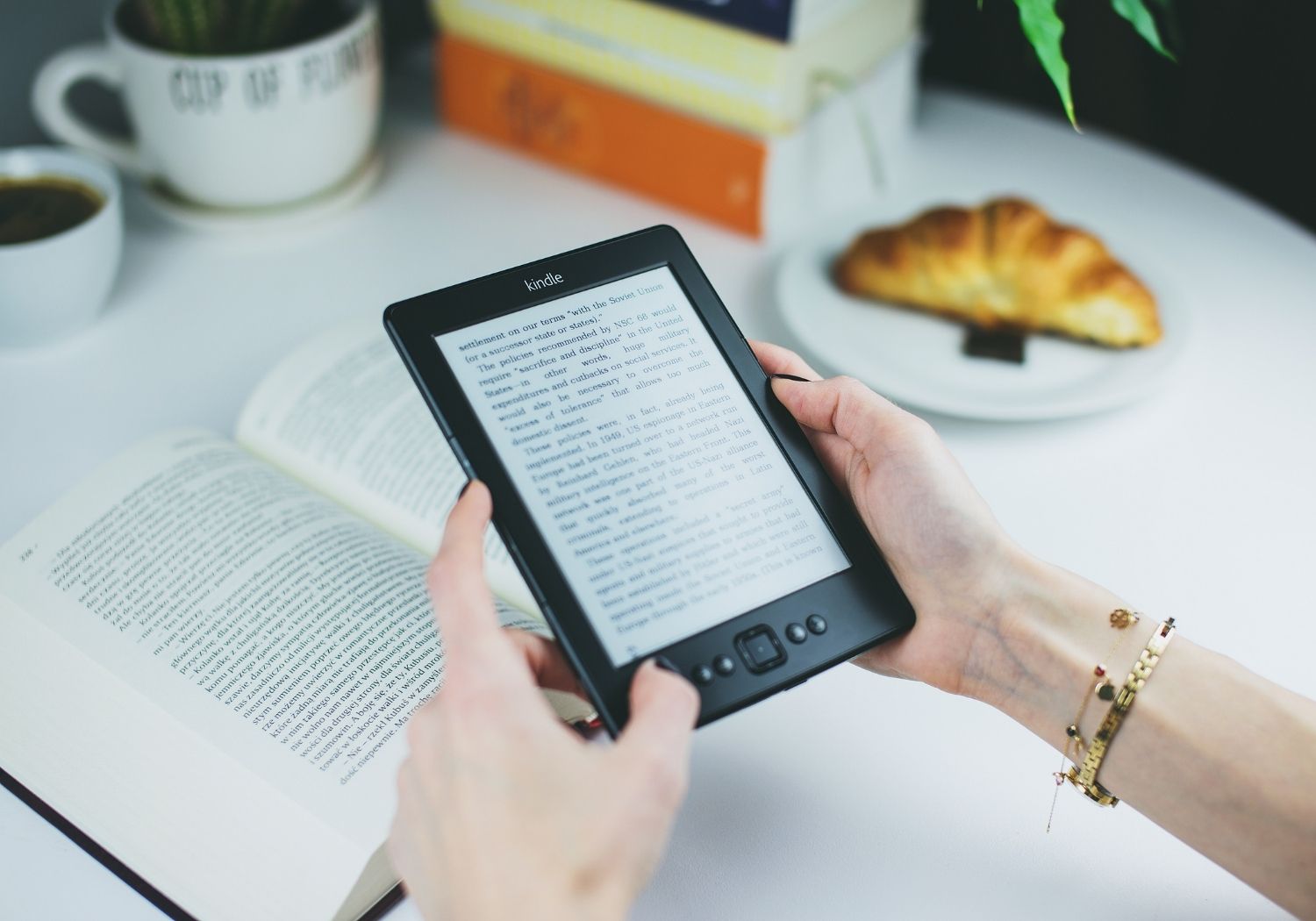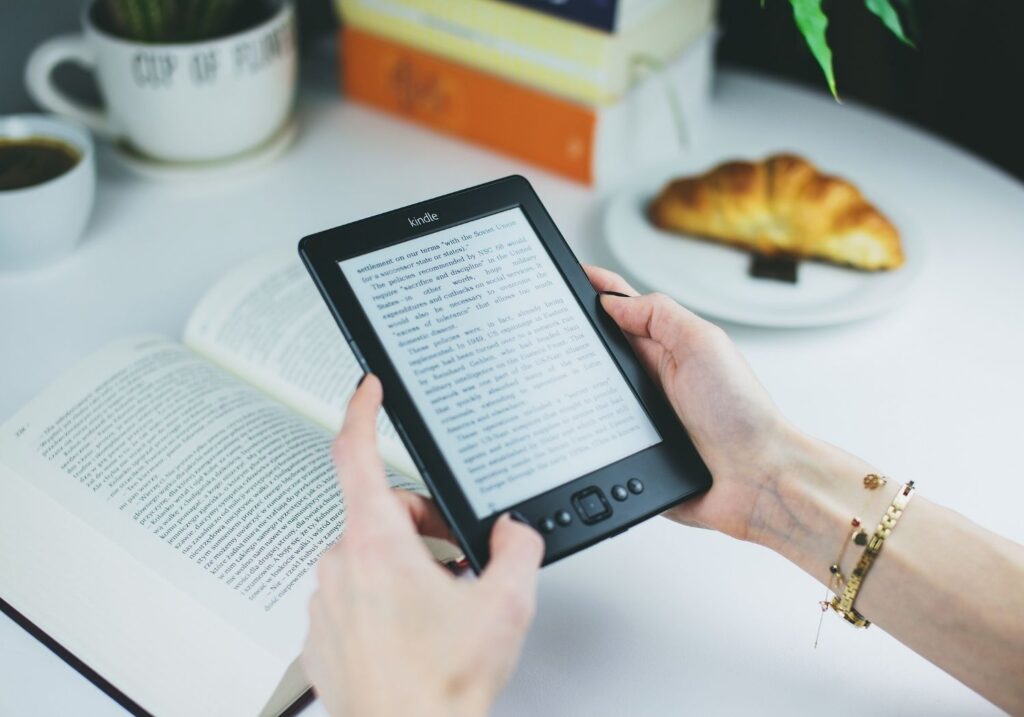 While she may love the feel of paper on her fingers when lounging by the pool on holiday (we do!), sometimes it's not practical to bring several books while on the road. This is where an electronic reader like the Kindle comes in handy. She can fit thousands of books into this little device (6,000 in the 8GB alone) and it is better for the eyes when reading novels than a tablet due to the front light shining onto the screen (mimicking sunlight) and not into her eyes.
She can also get the Fire if she wants to use the e-reader for things other than reading or if she plans to read travel guides and wants the images to be displayed in color.
If she already has Kindle, then the perfect addition would just be to purchase a book. Which book would be a good choice?
We've written a great article to help you decide! In our article on 100+ Inspirational Books for Women, we've included everything from female empowerment, self improvement, travel inspiration and coffee table style travel books to inspire wanderlust. Get our top picks here.
---
A Light, Packable Jacket
Packing can be a nightmare. So when we find something that's a combination of trendy, high quality and can be rolled up to the size of a water bottle, we're all for it.
The Women's Lightweight Recycled Poly-Fill Packable Jacket is practical, affordable and looks great on all body types. They're made using 100% recycled cloudfill insulation and make for great travel gifts for women with a conscience.
32 Degrees is a company that provides the most technologically advanced fabrics at a considerate price. Their timeless products are comfortable, casual and affordable with a sustainable goal.
Shipping: US only
Price: Currently on sale for $39.99
---
Vegan Backpacks that Give Back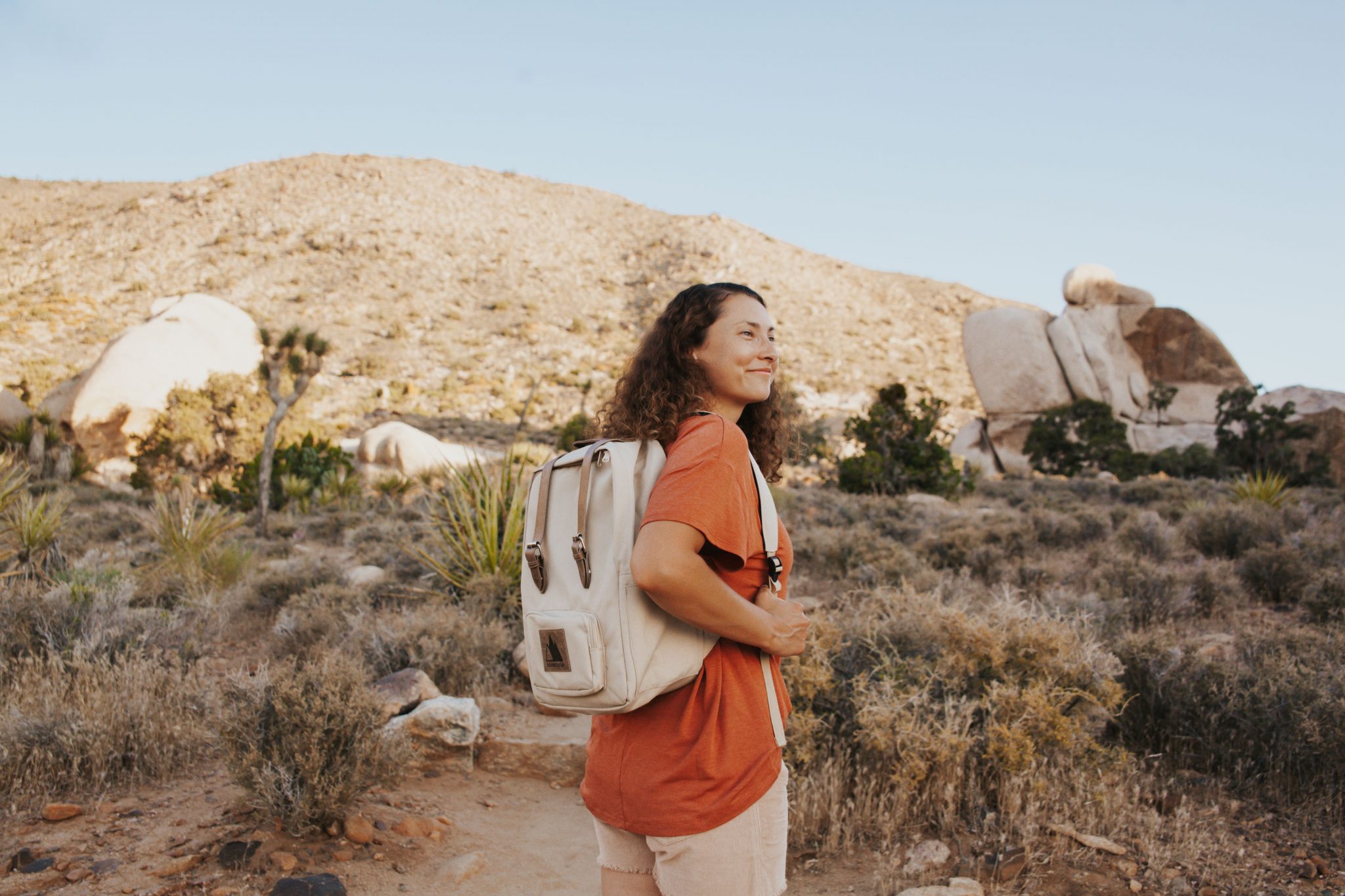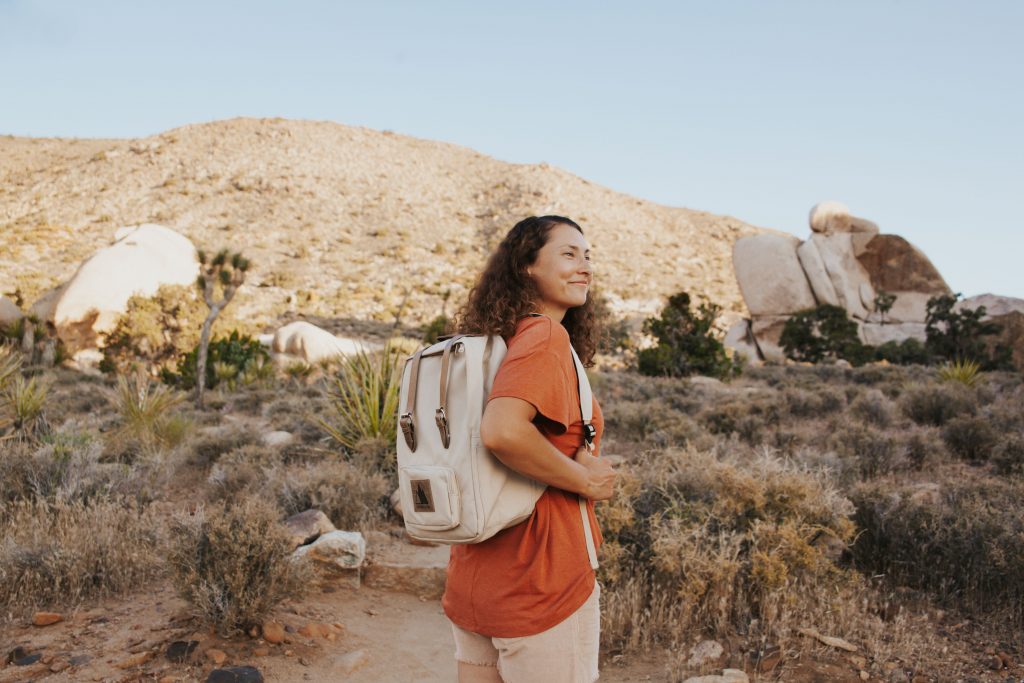 Adventurist Classic backpacks are wonderful travel gifts for women travelers, hikers and campers that want a high quality and fashionable carrier that gives back. The Classic is water-resistant, made with 1000D polyester and vegan leather. It has padding front/back for increased protection for electronics/camera gear, while fitting up to a 15″ laptop in the sleeve. It also fits perfectly underneath the seat of an airplane as a personal item.
Founders Kelly Belknap and Matilda Sandstroem started Adventurist Backpack Co to provide mid-priced and high quality minimalist backpacks for travel, with a cause. For every backpack sold, they provide 25 meals to families in need across the U.S. through their partnership with non-profit Feeding America. Since their launch in 2017, they've provided over 150,000 meals to families across the country.
Shipping: Throughout U.S. and Canada, as well as internationally, and online via Urban Outfitters
Price: The Adventurist Classic backpack is $65
---
Responsible Uber Practical Backpacks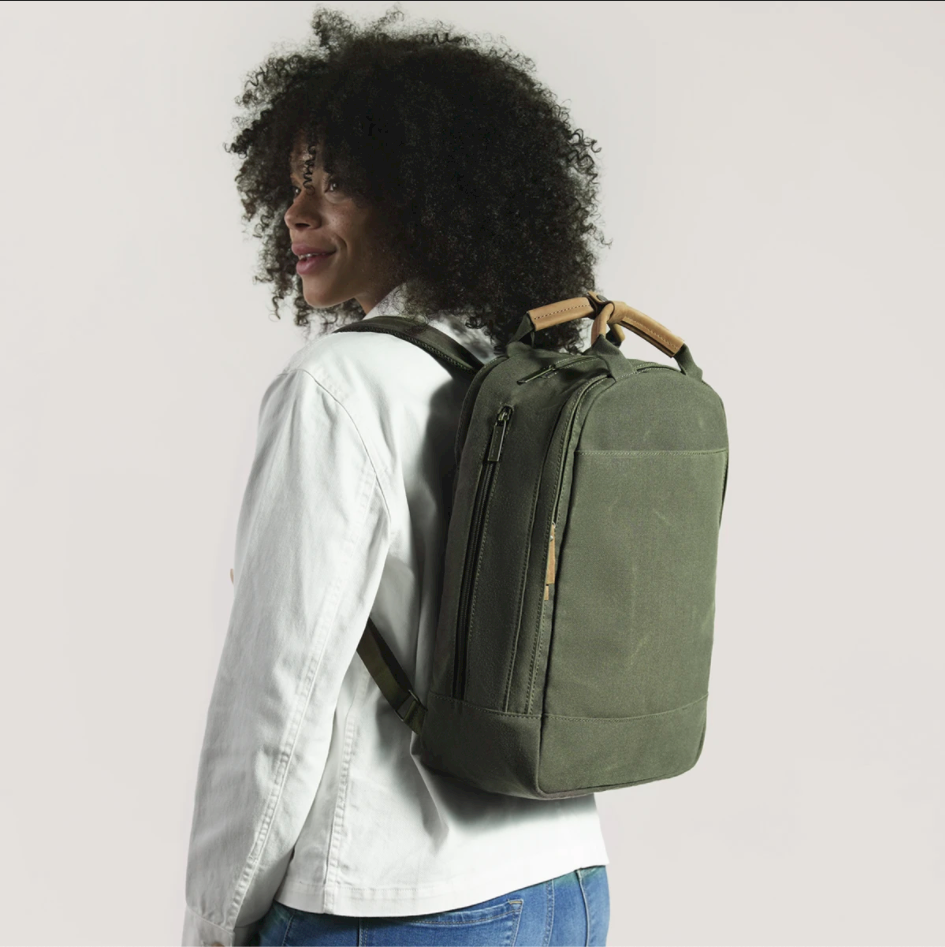 Day Owl makes nifty little backpacks that, due to the smart layout and pockets, will cut down the TSA check time by 50%. The stylish and ethically manufactured backpack also comes with free repairs for life, one of the must-have travel gifts for her.
Day Owl is a subsidiary of First Mile, who makes fabric for the future, from the past. The fabric is ethically manufactured waxed canvas that is made from 100% recycled fabric, created through traceable sourcing and fair working conditions. Their aim is to fight child labor while helping the environment. With each bag made it saves 25 bottles from landfills or oceans, 700 gallons of water (as opposed to cotton bags) and avoids 1.2 lbs of pesticides (also from cotton bags).
Shipping: Globally.
Price: $149
---
A Recycled, Weather-proof Camera Backpack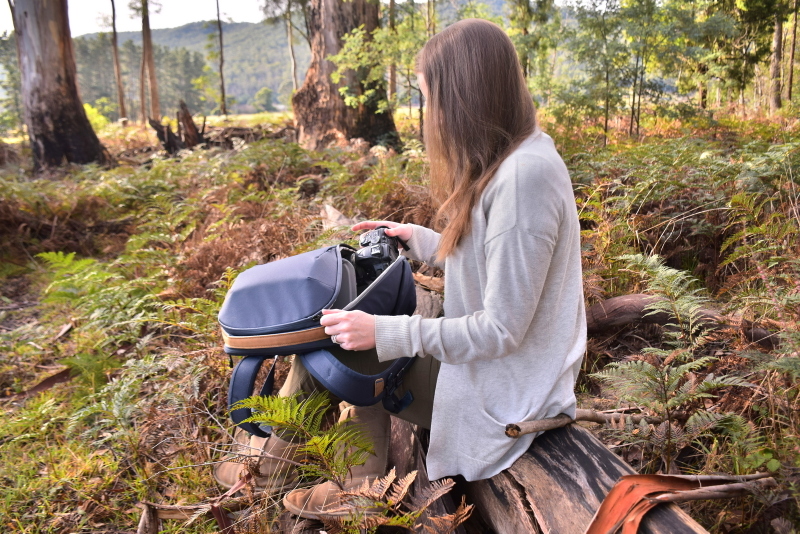 Peak Design Everyday Backpack Zip is both a laptop and a camera bag, which is a beautiful and sleek backpack, but has the unique benefit of a main compartment which opens from either side so you can easily access anything in the bag, even if it's at the bottom.
Plenty of pockets for storing cards, cords, and additional accessories like hard drives. And it's weatherproof and waterproof which means your gear is not getting wet if you're in a place where the weather changes every 5 minutes!
This is a visually and functionally simpler version of their iconic Everyday Backpack, and it's ultra-clean aesthetic makes it ideal for discreet urban everyday or photo carry.
Shipping: Globally.
Price: $189.95
---
The Passport Bag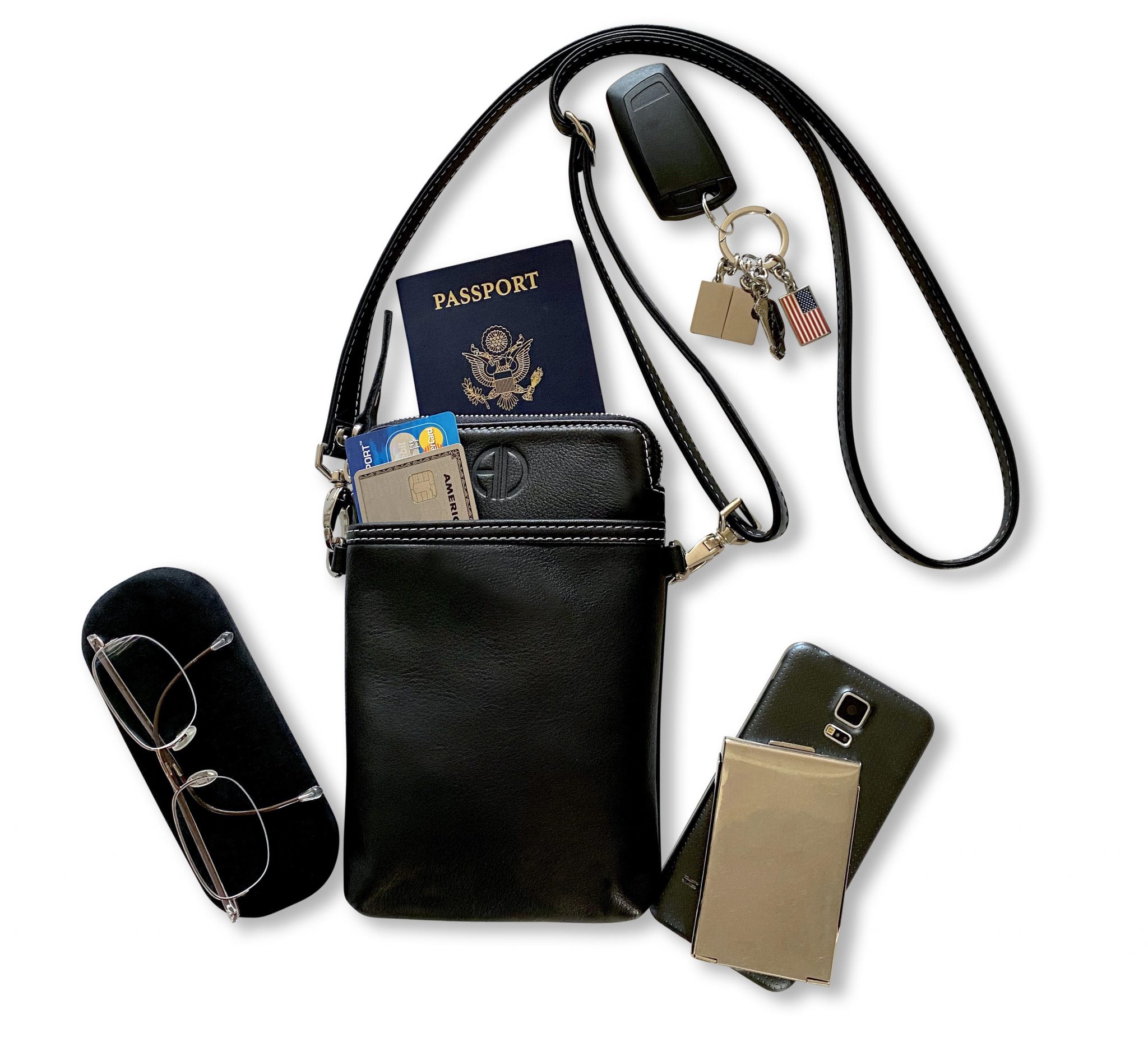 The Passport Bag is handcrafted with premium Italian leather in Los Angeles, USA. It will keep your glasses, credit cards, keys, phone, make-up and passport protected. It can be used as a Crossbody bag or around your neck for safety, which makes this bag perfect for airports, concerts, festivals, or a long walk.
This practical bag features beautiful topstitching Italian leather and premium quality hardware. The Passport Bag has an external pocket. Adjustable strap with easy to secure clasp, lined interior with a pocket to keep your credit cards secured and a premium AD exclusive zippered closure with a leather tassel pull.
Alicia Dakteris' creations were born out of the need to have a practical handbag solution for international travels as well as something nice for stepping out to dinner – a combination handbag for both business and pleasure.
Shipping: Globally.
Price: $135
---
A Yoga or Meditation Retreat from BookYogaRetreats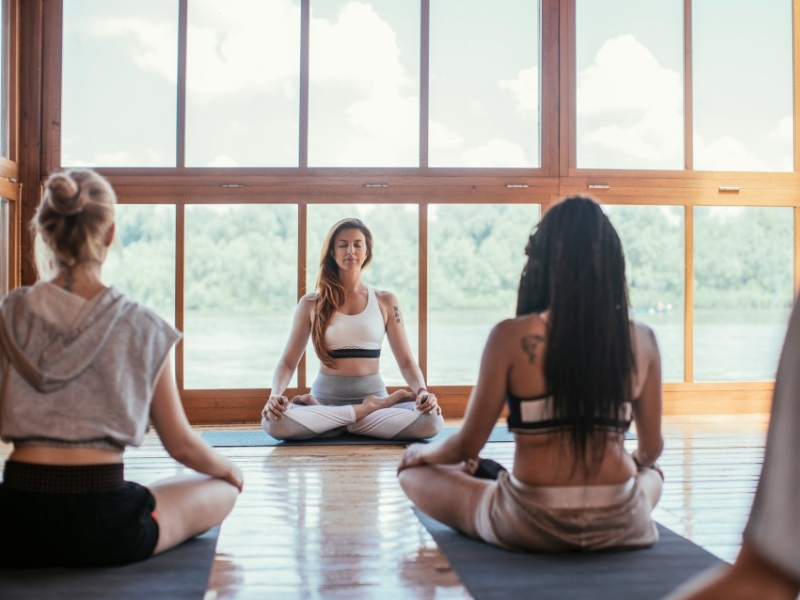 In this chaotic world where she's constantly switched on, one of the most thoughtful travel gifts for her is a meditation or yoga retreat. She can go on an extended digital detox and realign herself physically, mentally and emotionally.
BookYogaRetreats is an aggregator with what seems like an infinite list of retreats and escapes. If you're unsure which option to choose for the woman in your life, you can always reach out them to help choose from over 6,000 retreats all over the world.
Shipping: Internationally, book online.
Price: Options vary depending on the retreat chosen but start at around $99.
---
GoPro Camera
There are various models in different price ranges, but we would always suggest the newest versions like HERO8, HERO9 or HERO10.
Ever wondered how all those awesome shots with a fisherman on his boat and the fish swimming under water where taken? It is not the magic of a photographer but the right accessory. For the GoPro all you need is to get a Dome Port
and you are sorted.
---
Selfie Photos Kit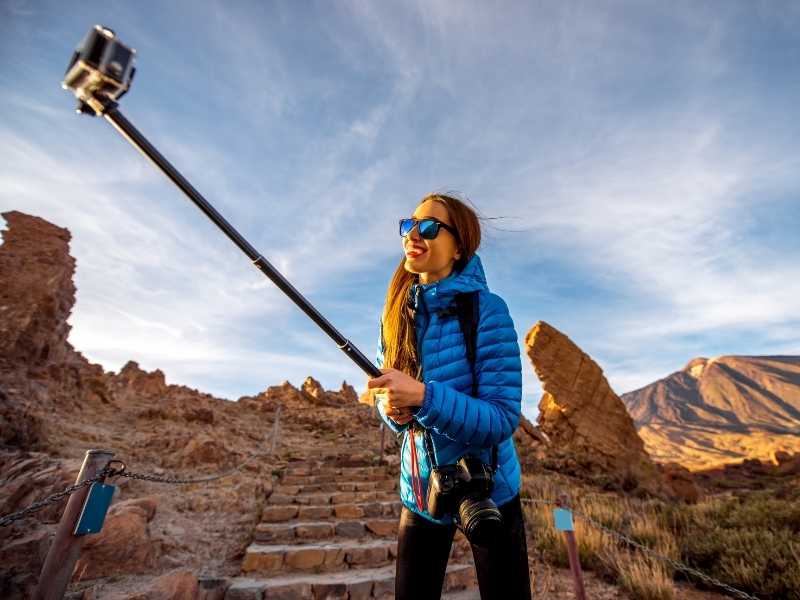 One item she will need to complete her solo travel is a sturdy tripod or reliable monopod so that she can take great pictures of herself or her surroundings. While there isn't an actual selfie photo kit that we know of, through our years of travel we've combined several items to create the ultimate selfie kit.
The first item on the list is a lightweight tripod that can fit in her carry-on bag. The JOBY GorillaPod Starter Kit is a compact tripod that weighs just under 3 oz for sub-compact cameras that weigh up to 500 grams (it can fit around 360 camera types including phones). The legs are also flexible that can wrap around different objects like tree branches.
Price: $24.06
Her kit is not complete without a selfie stick. Amazon's top pick is the VPROOF Selfie Stick, which is a lightweight monopod that can extend to 31.9 inches Monopod and has a Bluetooth remote that's compatible with most modern phones.
Price: $13.99
Budding photographers need something a bit more sturdy and the Joilcan portable tripod is a great option. It's compact, light weight and made from aluminium so it's pretty sturdy. The Joilcan extends from 18.5″ up to 80″, weighs 3.37 lb and supports point-and-shoot, mirrorless, and DSLR cameras weighing up to 19 lb. She can mount just about any camera or phone as it has a universal mount and it comes with a monopod!
Price: $84.99
---
Idea Mountain Packing System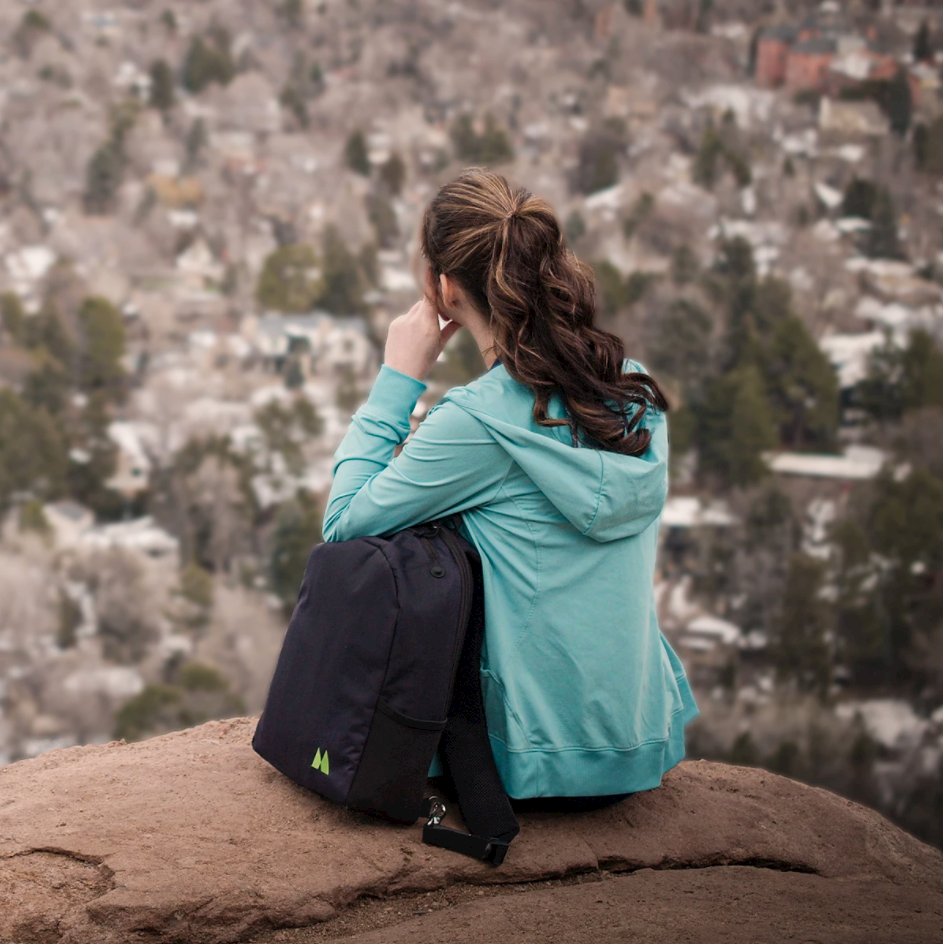 Say what? That's right, this is not a backpack, but a system. This agile set looks pretty normal on the outside, but is actually a complete carrying system made up of 5 uniquely designed carrying bags integrated into 1 minimalist carry-on.
Just like Goldilocks, the back is neither too bulky, nor too small, but comes apart to create something that is "just right" for the specific travel.
The high-quality PU coated nylon backpack comes with a hip pack, a day pack, a travel pack, a laptop sleeve, and a toiletries kit all in one. Leave the unnecessary part at home or separate to form multiple items, such a cool travel gift for her!
Idea Mountain aims to become carbon neutral in the effort to help support global citizens. They believe that travel expands the mind and global friendships are the future. They have even offered all members of our Facebook Group an additional 10% discount off all orders.
Shipping: Worldwide
Price: $325
---
Trouvaille Ceramic Mug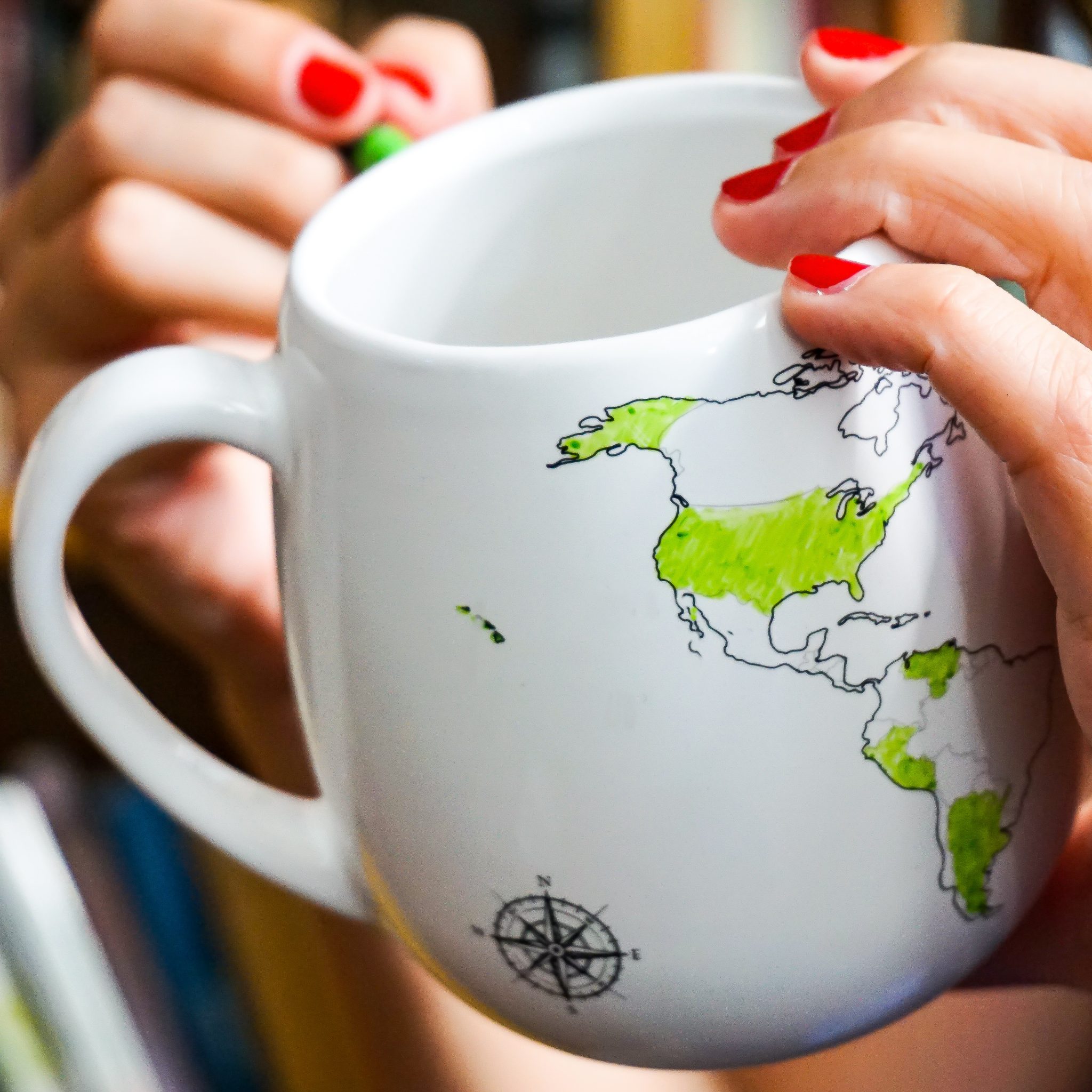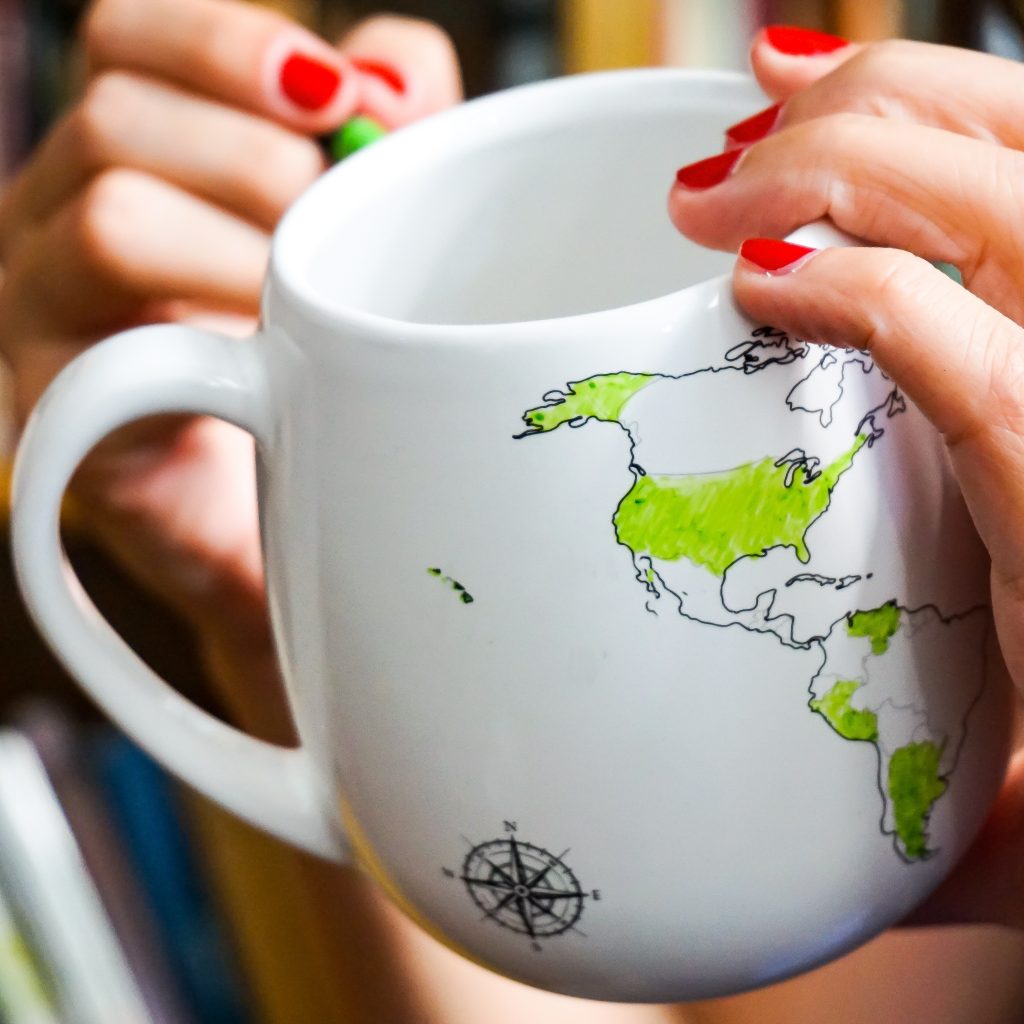 The perfect travel gift for her that is both practical and boastful is this cutesy World Travel Mug. The idea, similar to a world scratch map is to color in each country that she's visited with a permanent marker. It's designed and made in Europe with high-quality ceramic and includes a special ceramic pen for colouring the countries. The Mug is both microwave and dishwasher safe, and comes in a capacity of 500 ml or 16.9 oz.
The company that designs this item is Trouvaille, a European couple who has been travelling together since 2008. Their must-have souvenir from each country they visited was a mug, so they decided to take it a step further to remind them of ALL their trips.
The word Trouvaille is really cool and means, "A chance encounter with something wonderful; a lucky find" which perfectly represents both their products and philosophy of providing business with a minimal impact on the environment using sustainable practices. All their products are sustainably produced in Europe and come in plastic-free packaging. They also donate part of their profits to a UK environmental and social charity.
Shipping: Worldwide
Price: Mug – £19.95 (approx. 22 EUR / 26 USD)
---
DryFoxCo Travel Towel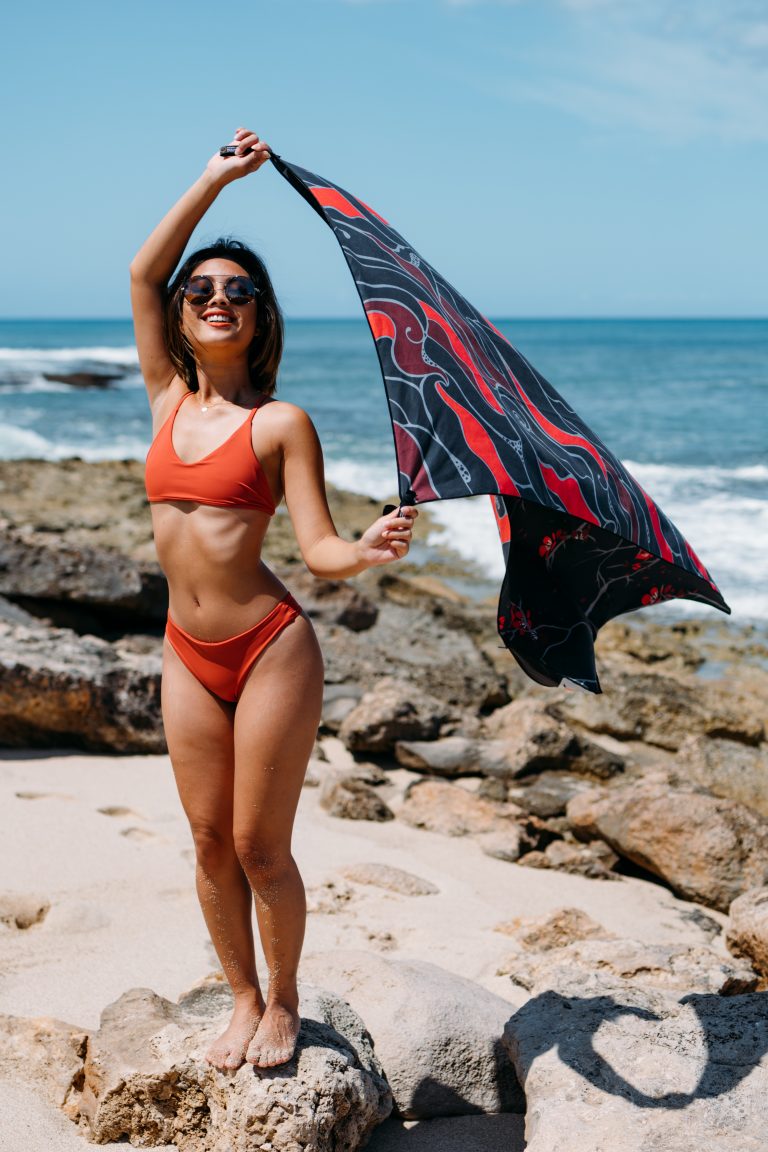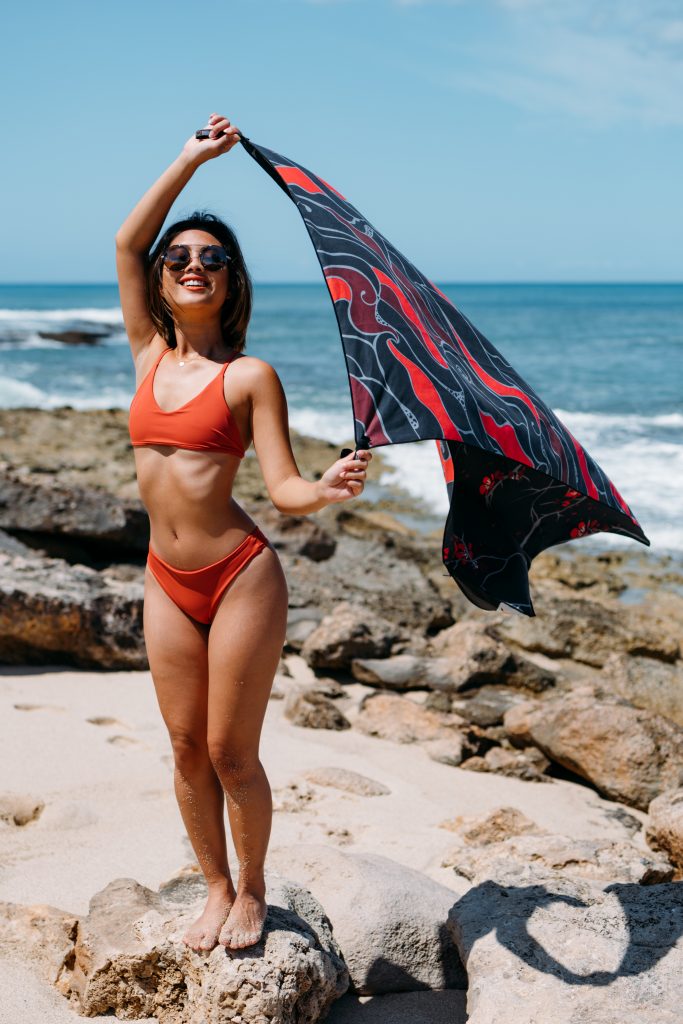 Our experience with microfiber towels is that they're either too small or they don't really absorb the water enough. Along comes DryFoxCo to bring about one of the best travel gifts for her, an XL travel towel that is made from the softest microfiber which absorbs wonderfully and is quick drying. It only weighs 8 oz and comes with a water-resistant pocket to conceal your valuables. There are also pack towels and washcloths available.
Their towels are made using high quality materials that are economical and environmentally friendly. They're some of the coolest travel gifts for women that love hiking and adventures, as they're made by a solo female backpacker.
Shipping: Internationally
Price: $44.95
---
Flight Fillow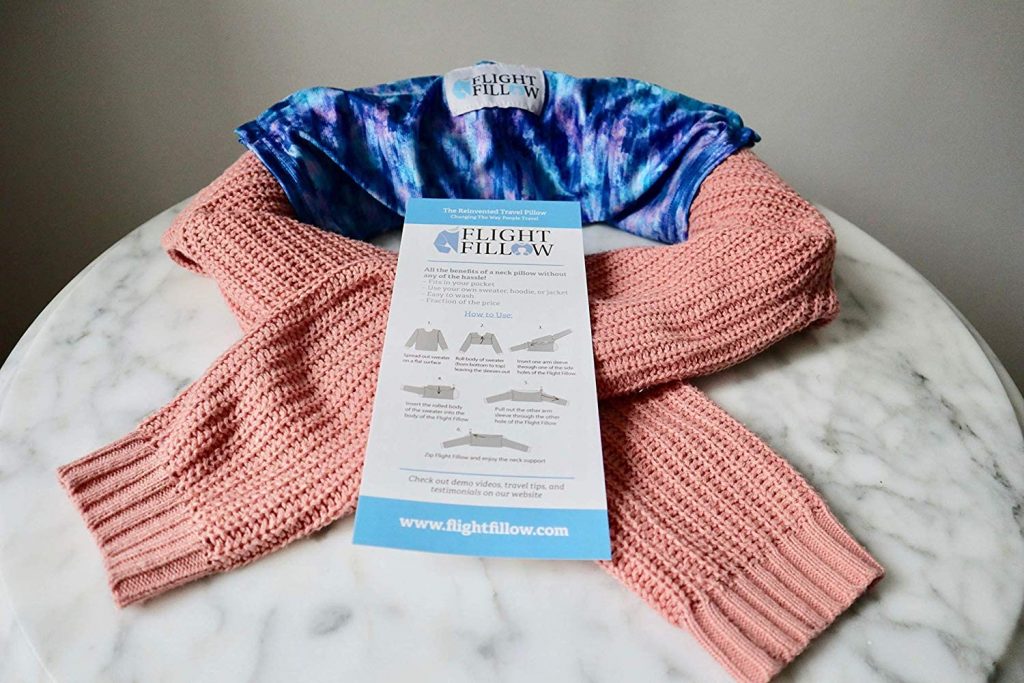 A fun take on the words "pillow" and "fill", this super clever invention lets the woman in your life take her sweater or hoodie and turn it into a cushion when traveling. The small contraption fits in her pocket, is easy to wash and adjusts to her own comfort. So now your loved one doesn't have to schlep along a travel cushion with each trip, dropping it on the floor and then putting it close to their face.
It's also one of the best travel gifts for her if she loves backpacking. The Flight Fillow is also a great way to pack that extra piece of bulky clothing without taking up space and weight in your luggage.
Shipping: Internationally
Price: $17.97-$19.97
---
SABRE Personal Safety Devices
Their personal alarm is compact and sleek and can even be carried on a keychain. Remove the device from the keychain and a 120 decibel alarm that can be heard up to 1000 feet (300m) sounds, attracting attention and fending off would-be attackers.
The perfect way to keep safe while backpacking is to use the door stop alarm. How it works is that she slides it under her door and when door pressure is applied, the extremely loud 120 dB alarm sounds and wakes up and alerts your lady and everyone around her of the potential intruder.
SABRE has also been in partnership with the National Breast Cancer Foundation (NBCF) since 2008 in their mission to help women and have since raised over $2M to support treatment and preventative cancer care.
Shipping: Internationally
Price: $11.98
---
Vegan Leather and Canvas Travel Bags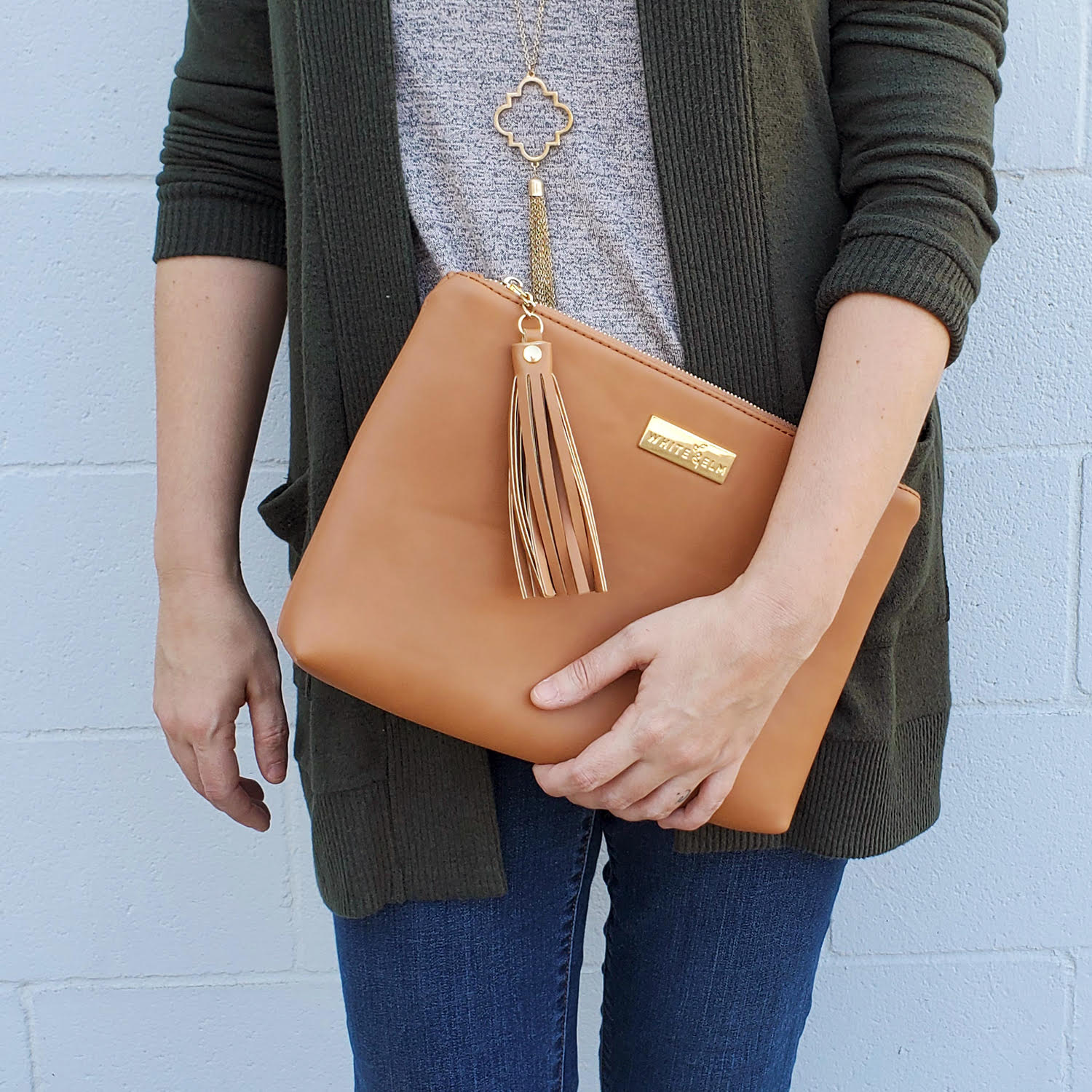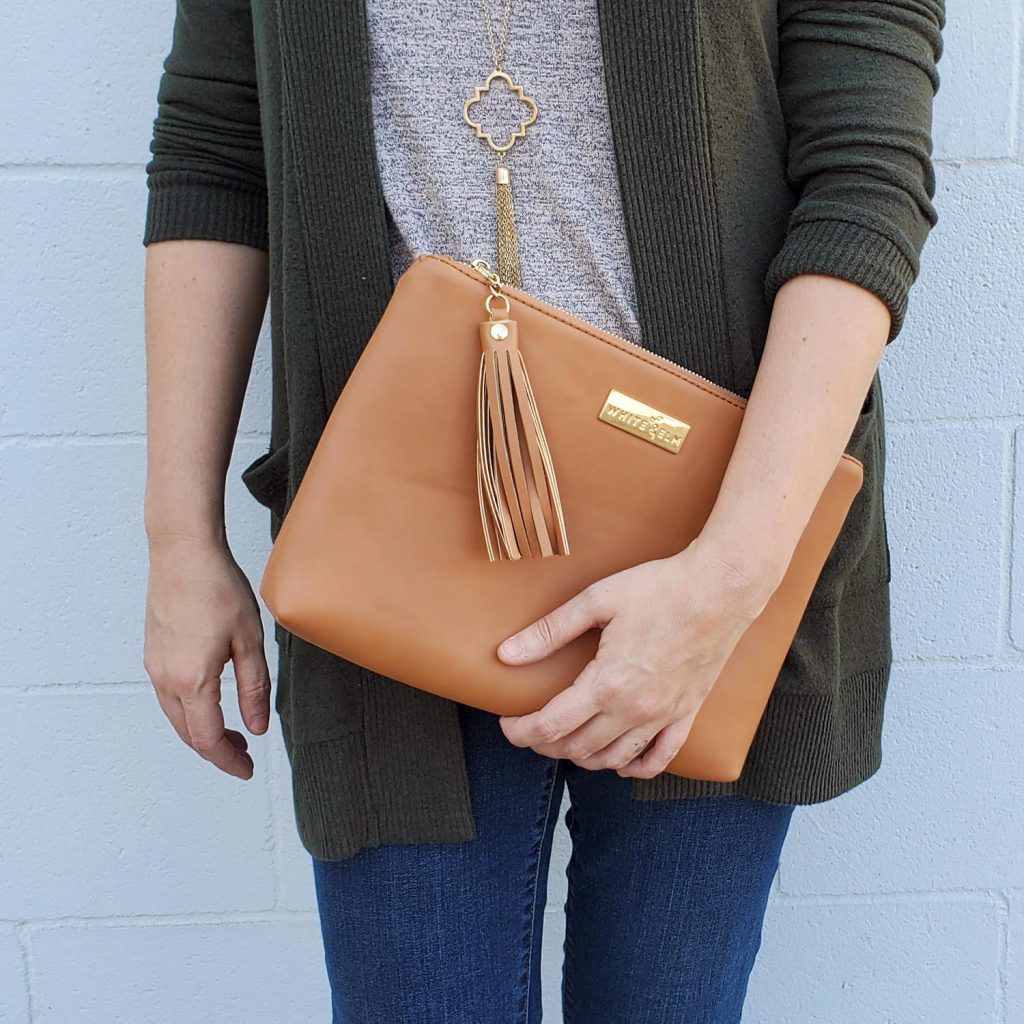 We're all for vegan products, but pleather is usually not the classiest of materials. That's why we highly recommend this timeless and functional bag from White Elm. Their vegan leather just screams quality and their attractive design is classy and just plain beautiful.
Definitely one of the classier travel gifts for women, their oversized tote gives you the look, feel and texture of leather but it's totally vegan. It has various pockets including three exterior pockets and five interior pockets and the choice between a longer shoulder strap or easy-carry handles. Digital nomads can even fit their laptops in there.
White Elm is the brainchild of a busy working mompreneur who wanted the design and functional elements for a perfect bag. She actually created the bag in 2012 when she was pregnant with her first daughter (after quitting her job in banking).
Shipping: Internationally
Price: $149
---
Curated Gift Set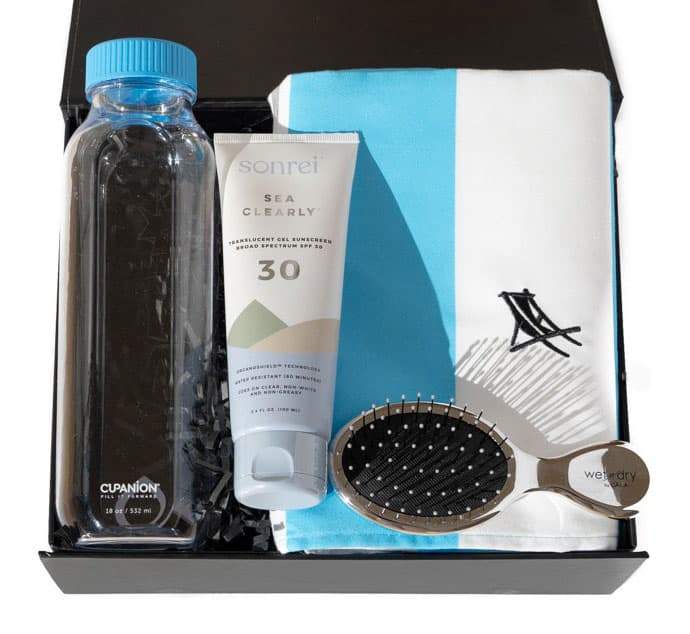 One of the most useful travel gifts for her is a TSA or luggage friendly beauty product. This curated Beach Please gift set from Tabi Jet Sets for female beach vacationers includes reef-friendly translucent sunscreen, a wet or dry hairbrush for all hair types, a quick-dry compact towel and a dishwasher safe water bottle that supports clean water projects globally.
Rebecca Isoda is the brainchild behind Tabi Jet Sets ("Tabi" is the Japanese word for journey or travel) and has a passion for travel. So you know that the items in her curated gift sets come from trials, errors, wins, fails and personal experience that are specifically designed for modern travelers. It also has a Social Responsibility Component to include eco-friendly and all-natural/organic beauty products that are always cruelty-free. It is also a member of 1% for the planet.
Shipping: Free Shipping, United States Only (all 50 states, not including U.S. territories and military addresses).
Price: $89
---
The Scrunchie Club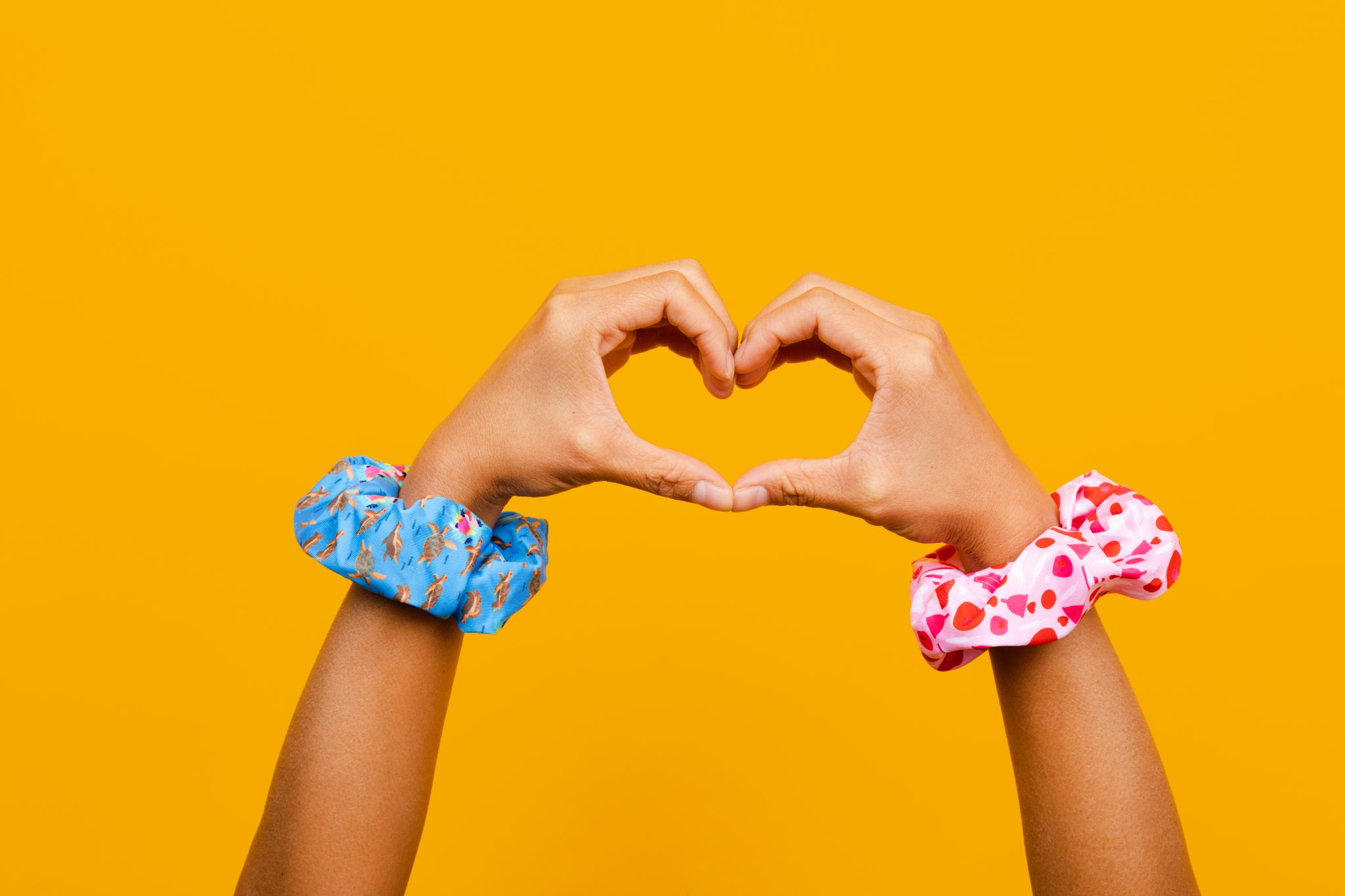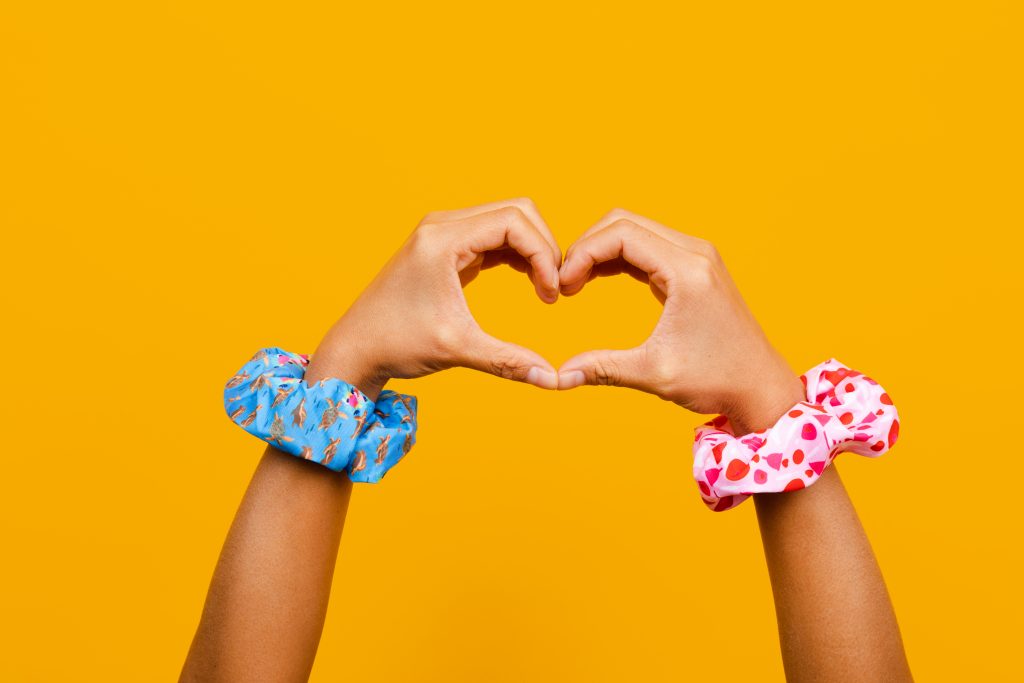 When looking for a small gift with a heart, why not gift a stylish silk scrunchie. We love the ones from Sienna Naturals, a company that specializes in hair care using natural ingredients that are also good for the environment. All their products are plant-based vegan and sulfate-free.
They have 2 lovely green shades and promise that their silk scrunchies won't damage your hair. The best travel presents for her are usually something with a bit of meaning, a scrunchie could be the answer.
Shipping: US only
Price: $12
---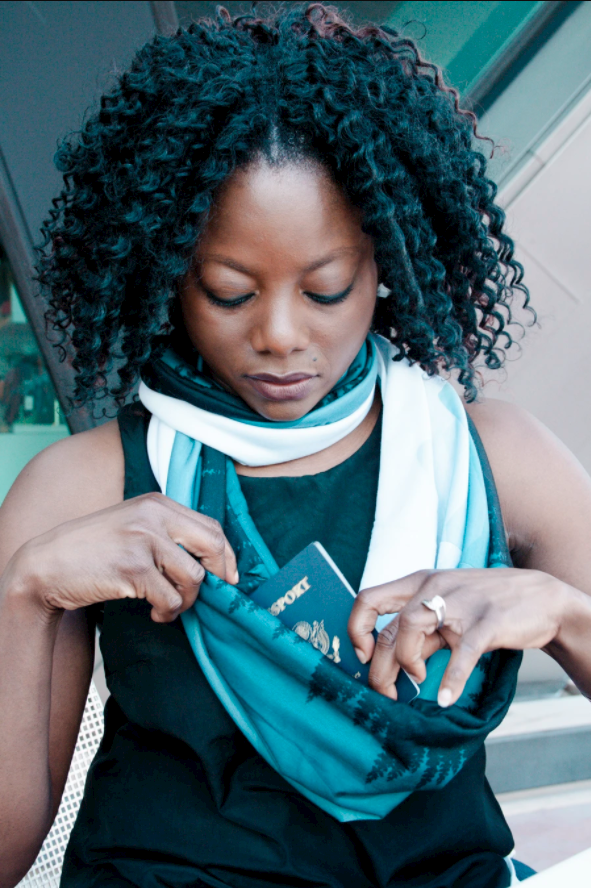 Heidi Siefkas, a Maui-based writer, blogger, and adventurer highly recommends this brand and believes that these products make for the perfect travel gifts for women. While there are multiple amazing items from Waypoint Goods, our top pick is the Travel Scarf with a hidden zipper pocket for your valuables like a passport, cellphone, money etc. as it's super functional and keeps your items well hidden.
Caitlin Blythe is the founder of Waypoint Goods and is passionate about fashion-forward travel (and lifestyle) accessories for women that are equally as passionate about discovering the world. Her Scarf is the culmination of years of travel experience.
Shipping: Internationally
Price: $29.95
---
Violet UV Clean Kit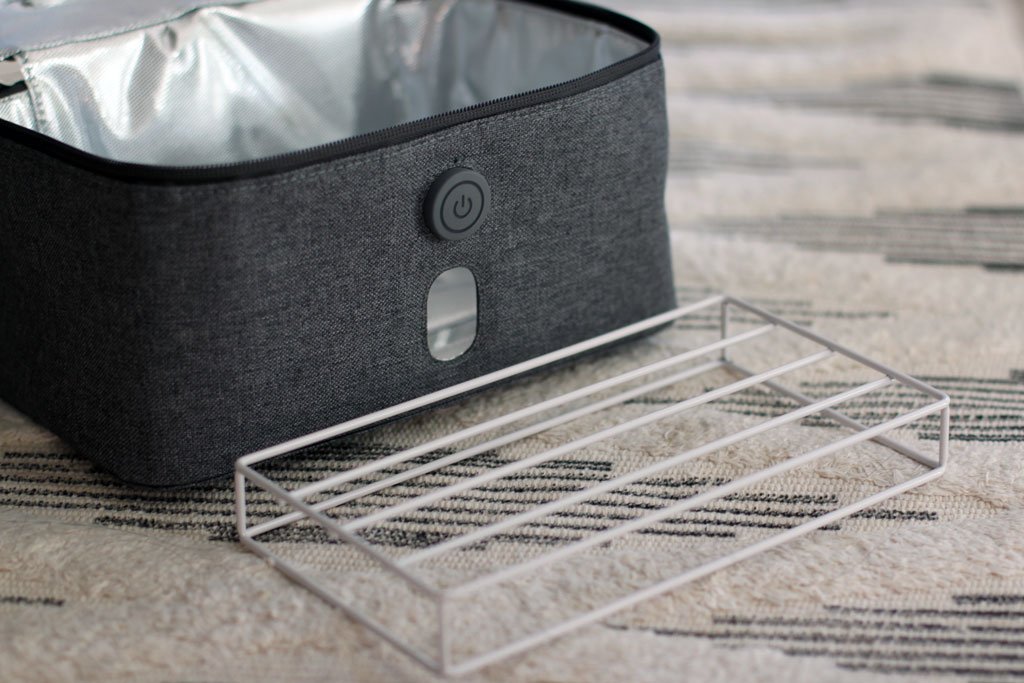 2020 has made us all into germaphobes. Hand sanitizer wafts in the air wherever you go and we freak out at the slightest sniffle. Along comes the UVC light storage bag, a small lunchbox sized zip-up bag that uses UVC light to sanitize and disinfect your personal items with just a click of a button. Now you can make sure all your personal items are super clean from masks to phones to keys and baby products in just 3 minutes. It was even labeled by Forbes as "the best way to sanitize".
Shipping: Internationally
Price: $49.99
---
B A S U eAlarm Safety Device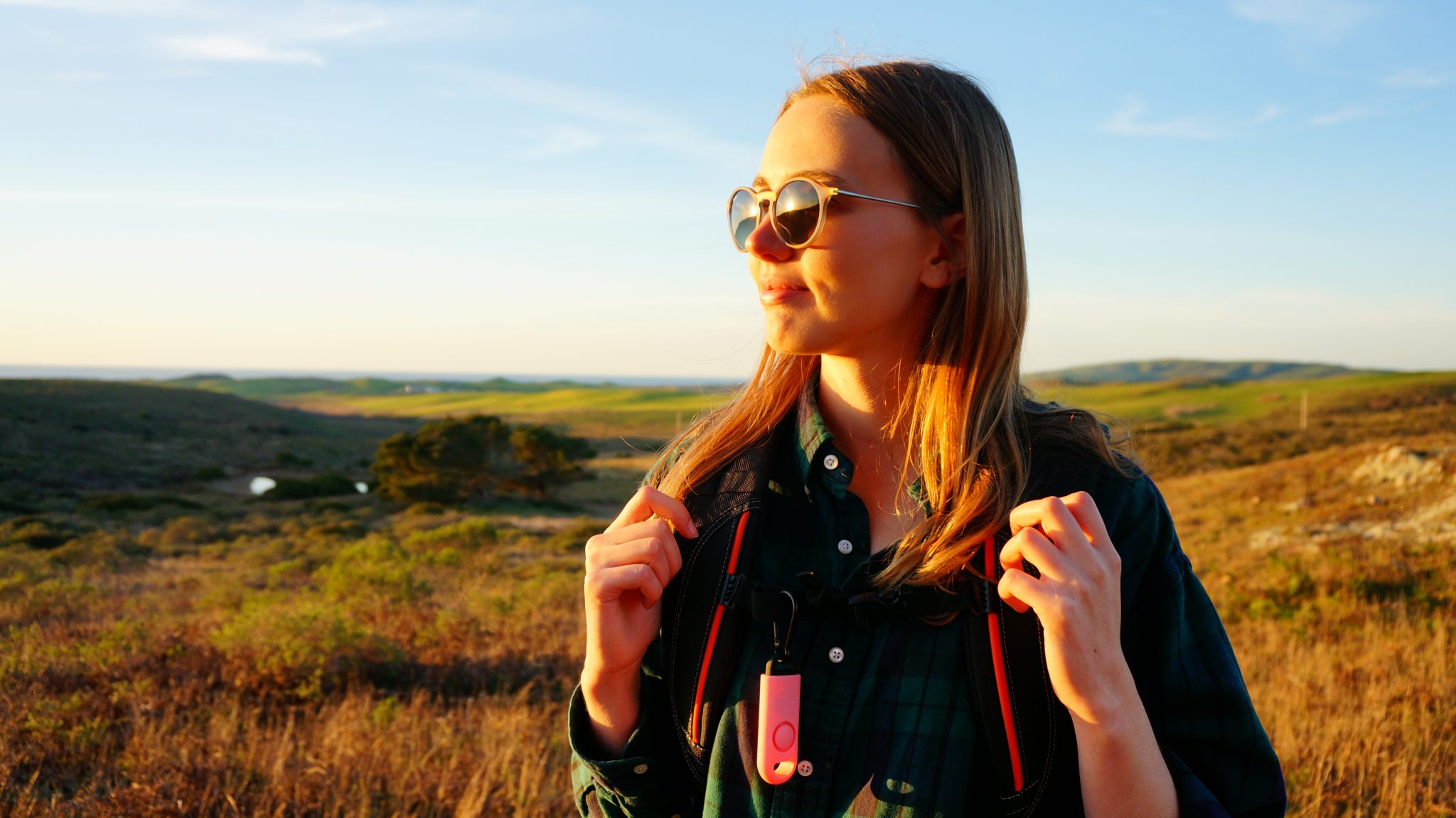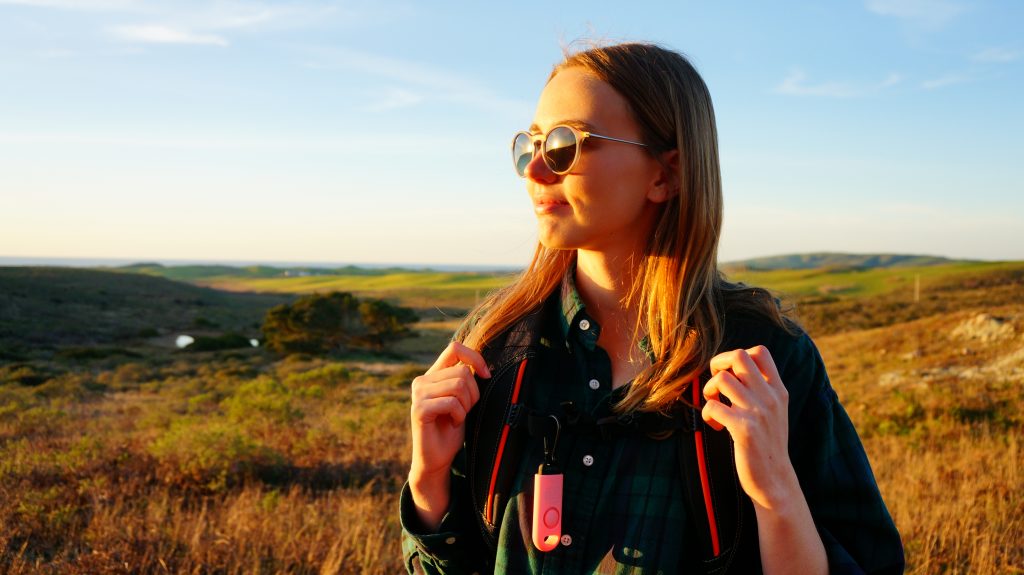 Similar to the SABRE product above, but a bit more fashion-forward, this eAlarm is what all parents need to get their traveling princesses. The device looks like a cute flash drive, but when you detach the top part it creates an enormous SOS call. Listen to the high pitched scream here. As long as the two parts are detached from one another, the sound will continue for 30 minutes. It also serves as an animal deterrent when camping or hiking.
B A S U takes its social responsibility seriously making sure that all its suppliers are accountable for upholding human rights with fair labor practices and safe working environments. It conducts periodic surveys and audits of a number of our suppliers to assess and verify compliance with their Supplier Code of Conduct and other supply chain requirements. B A S U is also committed to educating our workforce about modern slavery and human trafficking and ensuring compliance with applicable laws.
Shipping: Internationally
Price: $28.99
---
nCAP Drug-free Pain Relief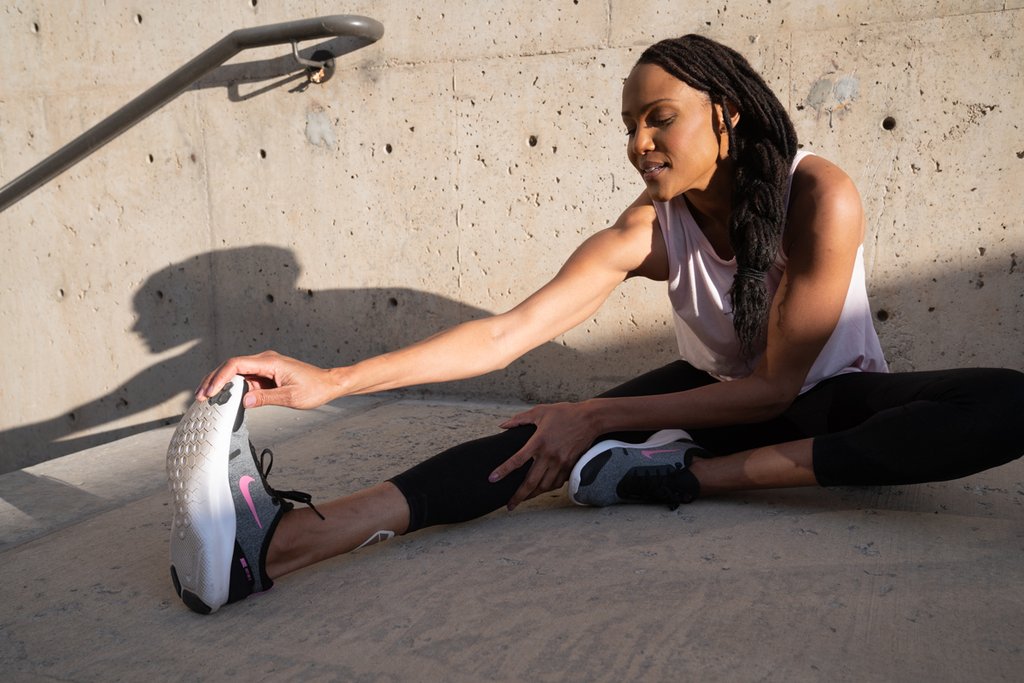 We all understand how it is to be in pain. Yet when she's on the move and gets a sudden cramp in her foot, glittering lights that preempt a migraine, or a severe period cramp, it can change a trip of a lifetime into a nightmare. nCAP is the answer and one of the best travel gifts for women that experience sporadic yet constant pain.
The product is a drug free alternative for controlling all sorts of pains a traveling woman might experience. It's a reusable and shareable patch that weighs almost nothing and can be carried in her handbag.
They way this patch works is by embedding billions of tiny high-tech capacitors into a thin flexible patch to create the world's first nano-capacitive pain relief device. So you just place it "Between the Pain and the Brain" for instant pain relief. So there's no batteries, no wires, no herbs, no sticky adhesives, and no drugs.
It also has a 100% money-back guarantee if she finds that it doesn't work for her.
Shipping: Internationally
Price: $70-$339
---
Pakt Coffee Kit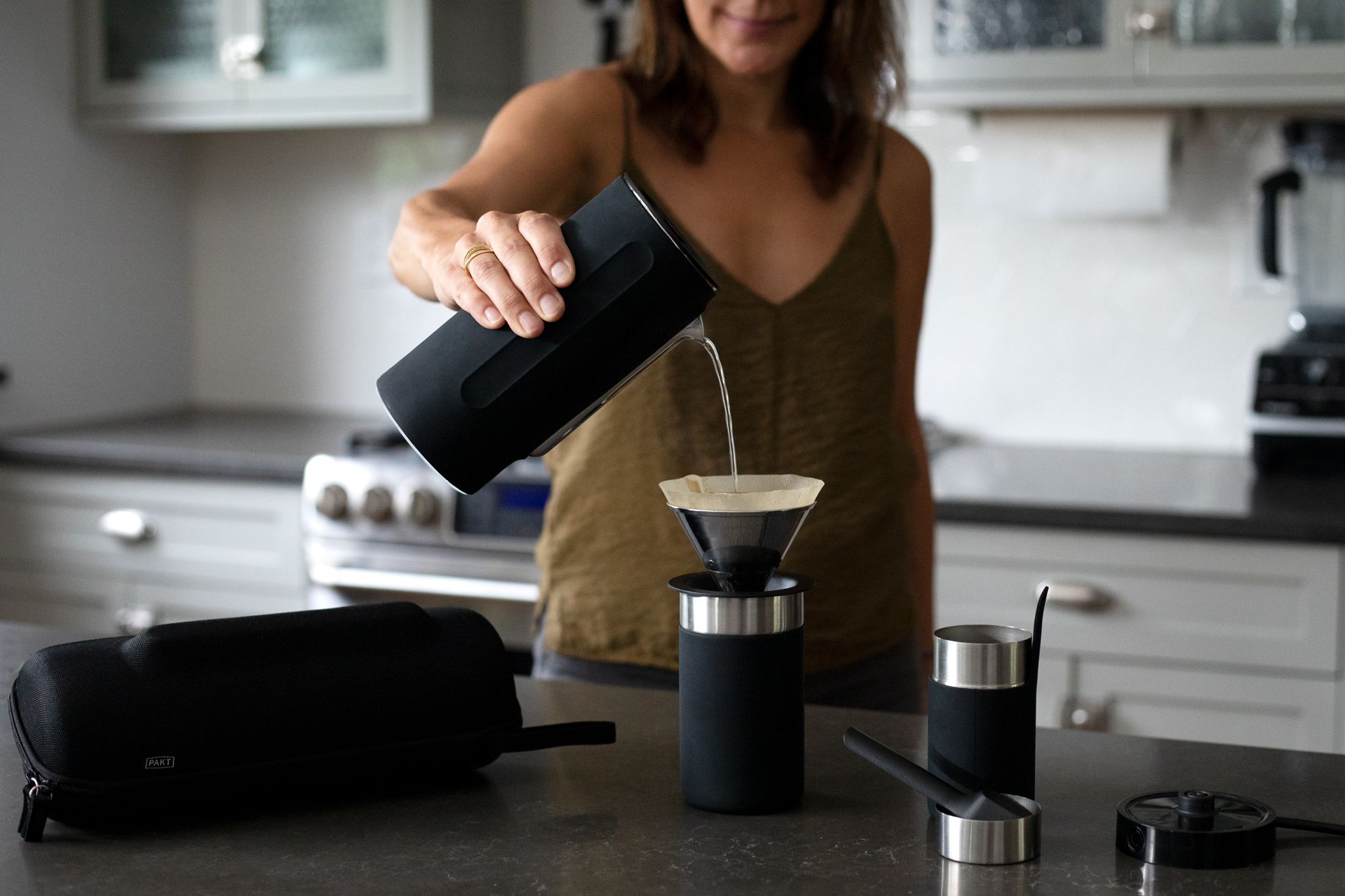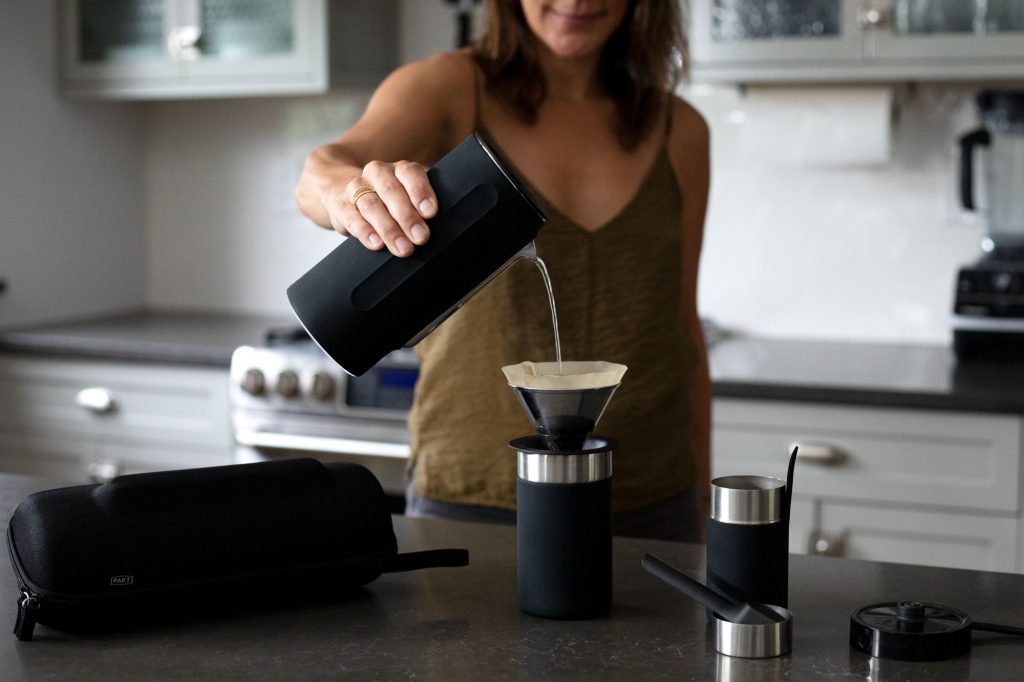 We are total coffee snobs and one of our pet peeves is being in the fanciest hotel only to be served what seems like hot dirty water in the morning instead of a perfectly brewed cuppa Joe. Pakt is the solution to all coffee woes. They are a responsibly-sourced travel gear company that creates beautiful and cleverly designed travel products with our favorite, the Pakt Coffee Kit.
This is one of the most unique travel gifts for her, especially if she NEEDS a good cup of Barista-Quality coffee. It's basically a compact, all-in-one coffee-making kit (everything but a grinder, although there is a container for ground beans).
Along with all the classic components for a pour-over, it even has an electric kettle. As it's allowed on her carry-on, she can even make a fresh cup on her layover! (Yup there's even a cup in there). Intelligentsia has even called it "the best on the go kit we've found", and we couldn't agree more.
We have tested it ourselves and have become instant fans. The pourer runs smooth with a consistent flow of water to make the perfect pour-over every time. The materials are ergonomic and feel great in our hands with a rubbery texture. The kettle heats water to a perfect temperature, and the design is clever, world-class and flawlessly gorgeous. We also love the cover, which looks like a speaker cover from Bang & Olufsen or JBL. One can see that they put a lot of effort into both the technology and the design.
The team at Pakt opted to use modern, durable, technical materials that are animal-friendly and have the lowest possible environmental impact and have recently committed to become Climate Neutral Certified. Products are shipped in 100% plastic-free packaging designed by its sister company, SeaHive.
Shipping: Free in the US if over $125, also to over 225 countries
Price: Coffee Kit is $189
---
Sam & Nala Masks
---
An Unforgettable Female-only Group Trip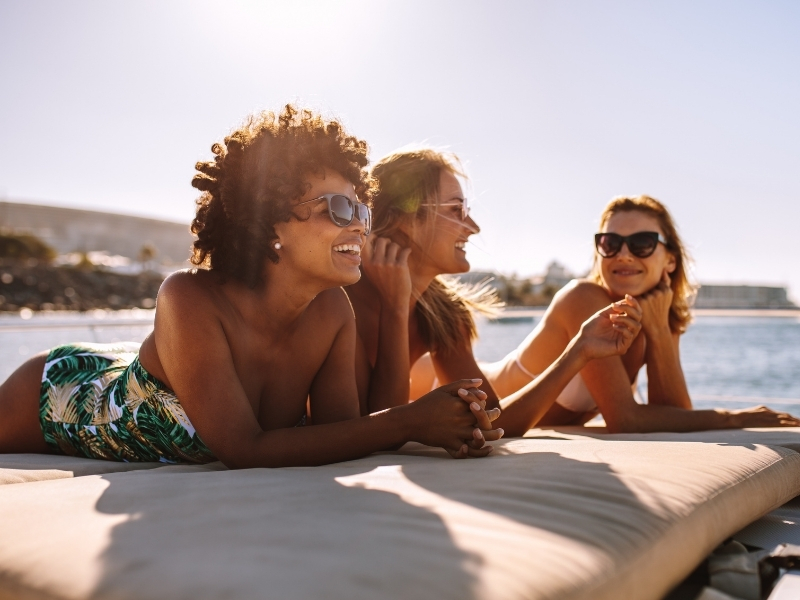 One of the greatest travel gifts for women who don't like traveling alone is an unforgettable group trip of a lifetime. Our top pick is responsible travel company G Adventures. One of the things we love about them is that their trips have a lifetime voucher guarantee in case it gets cancelled or postponed. So if she books and can't travel, she will get the amount in credit to be used anytime with no deadline.
Get her a safari in South Africa's Kruger National Park, a trip to see the monkeys of East Sabah in Borneo, a 7-day Inca hiking trip to Machu Picchu, a sailing journey through the Greek Islands and so much more. All trips are held by experts and with the World Travel and Tourism Council's Safe Travels stamp, her safety is taken care of.
For more ideas, we have written a complete guide to women-only tours and travel groups where you can get inspiration for trips with like minded women.
Shipping: Internationally, purchased online.
Price: There are multiple tours available, so the price will depend on the option chosen.
---
A Premium Language App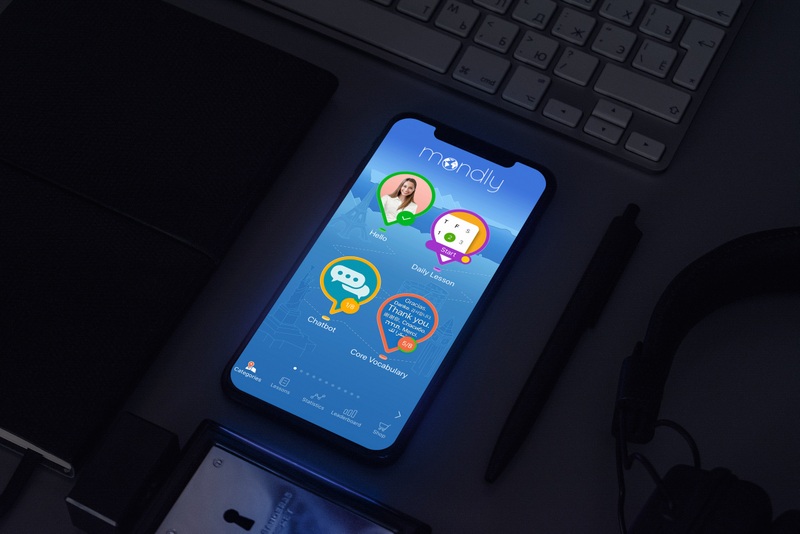 There's no better way to explore a new country than by using the language. Gone are the days that she needs weighty books to learn a new tongue, as everything nowadays is on an app. Our favorite language apps and one of our top picks for travel gift ideas for her is Mondly, one of the newest language learning apps on the scene.
We have actually written pretty expensively about it and compared to other apps in our article Best Language Learning Apps. So check it out to see why this would make for an amazingly unique and useful gift that keeps on giving.
---
Subscription to Scott's Cheap Flights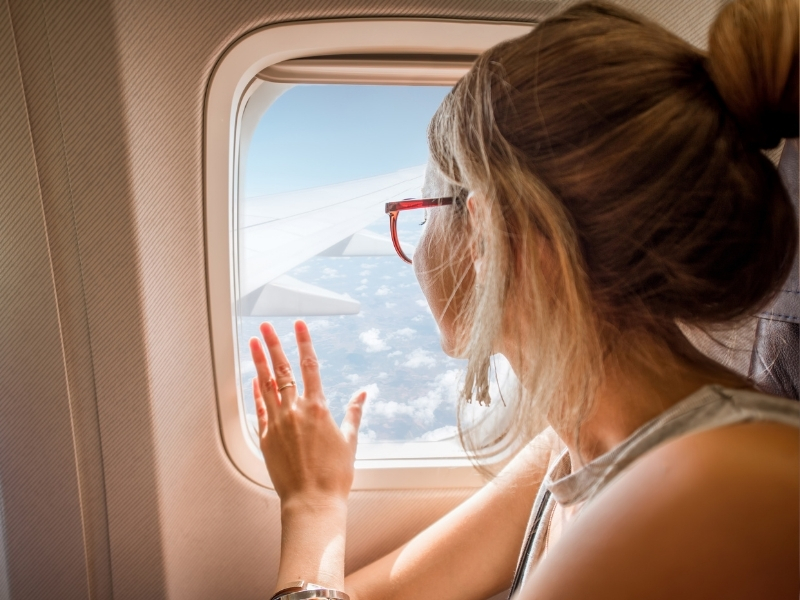 Searching for the cheapest flights can be a cumbersome experience. There are thousands of choices from multiple airlines and aggregators so it can get a bit overwhelming to make a choice. Scott's Cheap Flights allows her to select the airport she is traveling from and their team of flight experts help you to find the cheapest options available.
Scott's doesn't waste your time and only select options that are ACTUAL deals, with an estimated 40-90% off normal prices. They will even let you know how long specific deals last through constantly updated emails. Their premium membership is therefore one of the top travel gifts for her, especially if she is a frequent flyer.
Shipping: Internationally, book online.
Price: A Premium Membership is only $49/year and which can be canceled anytime.
---
A Cooking Class from Cookly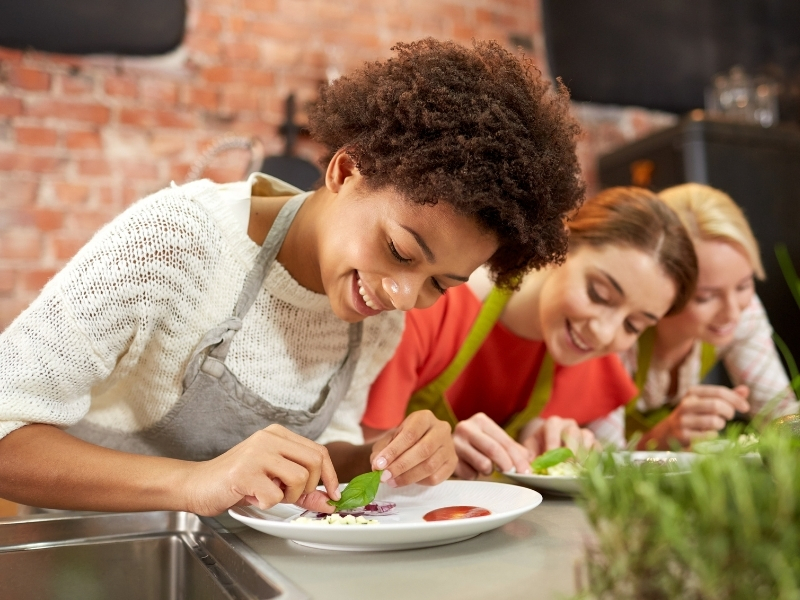 The best way to a person's heart is always through food, which makes a cooking class from Cookly one of the most thoughtful travel gifts for her. With close to 40 countries, Cookly is a major force in cuisine education all over the world. She can learn to make kimchi in Seoul, pasta in Rome, izakaya specialities in Japan, or nasi goreng in Bali.
It's the perfect present for the solo female traveler on the road as it's a culmination of tastes, flavors, local culture, history, social entertainment and, of course, a free meal! That's why a cooking class is more than just a culinary experience, it allows her to delve deeper into the culture she's journeying where she gets to mix with the locals and gain a skill she can bring home. She also gets to support the local economy and local businesses.
Shipping: International
Price: Depends on the class and country.
---
Sustainable Travel-Friendly Yoga Mat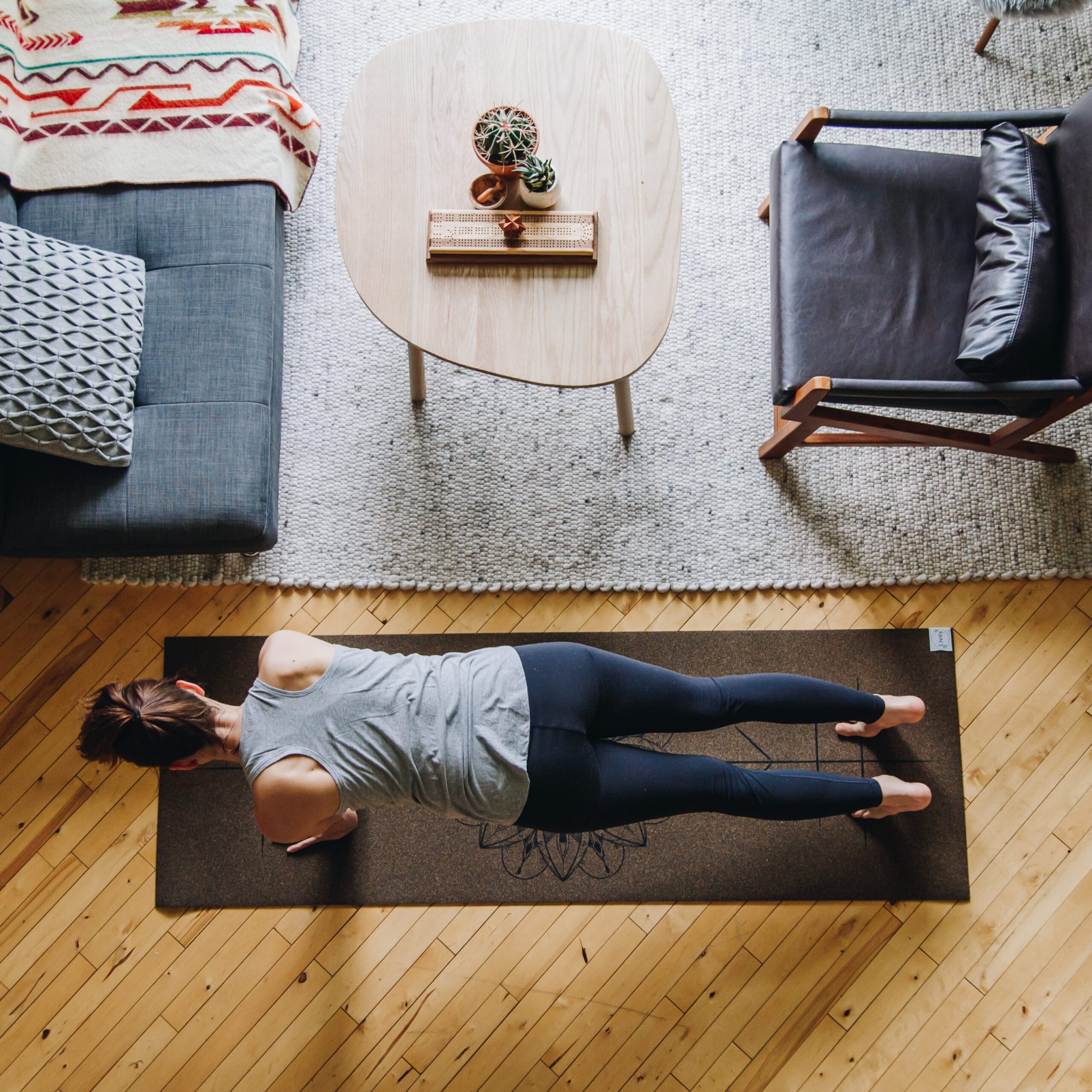 We always love promoting travel gifts for her that have an environmentally friendly edge. As yogis ourselves, we highly recommend the Livity durable cork and all natural rubber yoga mats. They are biodegradable and manufactured in an innovative way that is 100% plastic and toxin free. The cork allows for loads of sweat if she's doing hot yoga or just doing her flow outside during a Southeast Asian summer. They are also naturally antimicrobial and the natural rubber gives them durability.
Jamaican-born American migrant, Renee Manzari is the CEO and femfounder of Livity Yoga. She is trying to become completely sustainable in her efforts and on this journey has become part of 1% for the Planet. Her company also gives 3% of their profits to reforestation and plastic pollution projects. See more of their products on Insta.
Shipping: Most locations around the world, email to inquire further info@justlivity.com
Price: $95 each plus shipping
---
The Roadtrippers App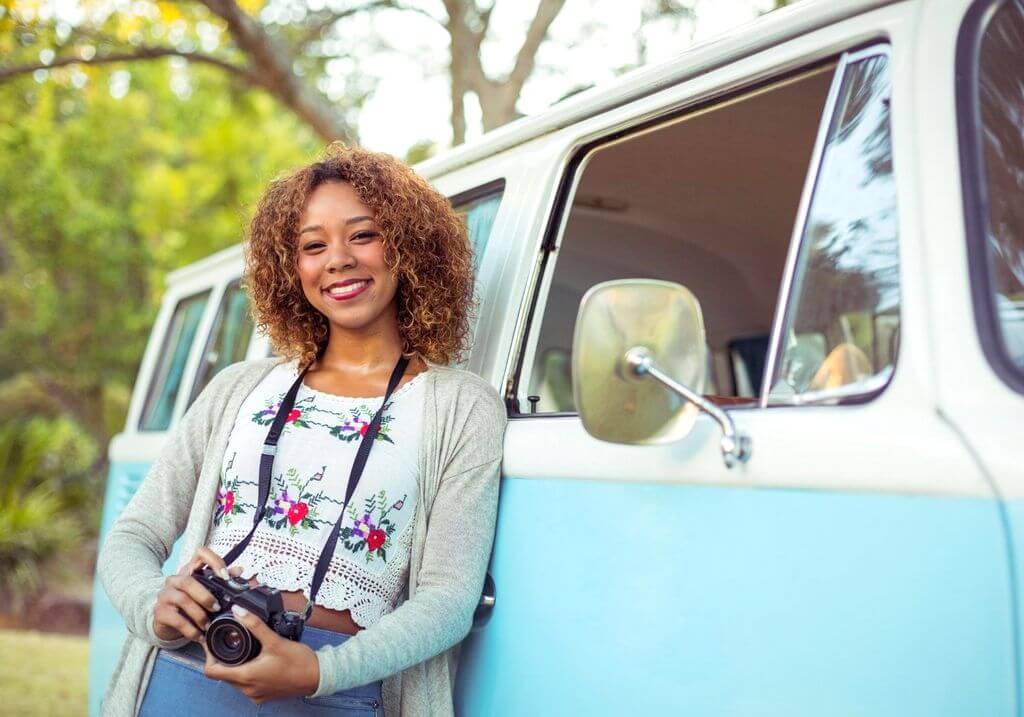 With the world of travel slowing down in 2020, many are opting for road trips in their own countries. One of the most obvious choices for a travel gift for her is therefore something that makes planning easy – enter the Roadtrippers apps. The app is an easy to use map that allows her to plan routes, figure out durations between points, and find amazing places along the way.
She can plan everything on her desktop and then use the map she created on her phone after saving it for offline use. It shows the fastest routes from A to B, but also options for more scenic escapes and it shows an array of nearby deals for accommodations. And remember to send her our article on Planning for a Road Trip: Expert Tips and Advice along with the gift!
Shipping: International
Price: $29.99/year for Roadtrippers Plus which allows her to build epically long trips, collaborate with friends, and experience Roadtrippers ad-free.
---
Instant Matcha Latte Blend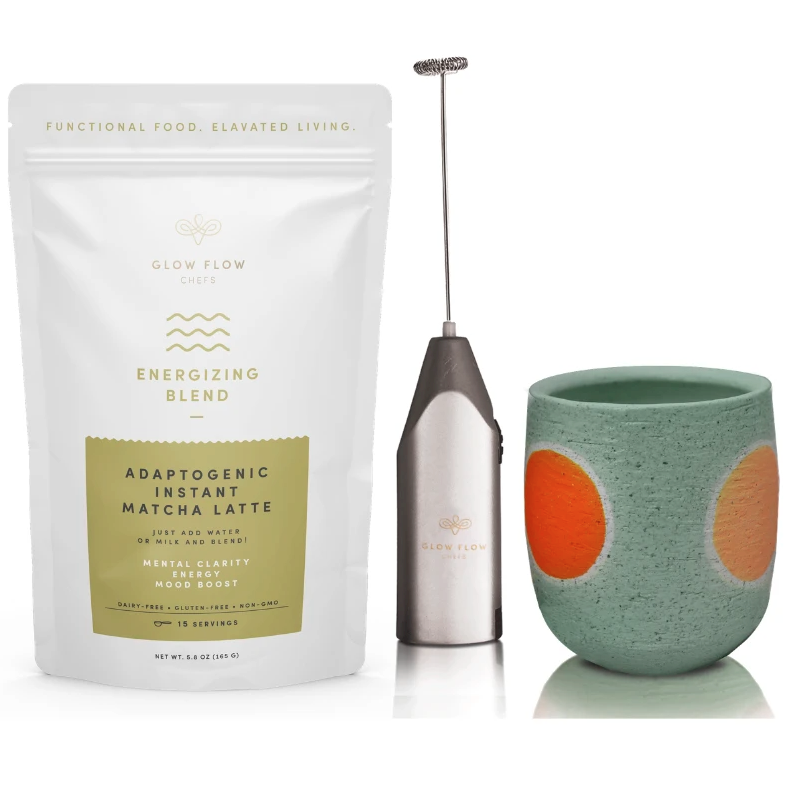 Glow Flow Co has created amazing and healthy instant matcha, turmeric and cocoa latte blends that are ideal for traveling. They all come in resealable sachets containing powdered blends that are the perfect size and weight for travel. All that's needed is 2 TBSPs of the blend to hot water and milk to get a creamy latte.
Blends are organic as well as being all dairy, gluten, and sugar free. They include adaptogens (herbs and mushrooms) to help her decrease stress and increase alertness.
Identical twins Amy and Emily are passionate about health and wellness. Amy is a certified yoga instructor and life coach and Emily is a certified integrative health coach and chef. Glow Flow was created as a healthy and tasty alternative to help increase the mental and emotional state of those on the go, and is one of the more understated travel gifts for women on this list.
Shipping: US only.
Price: $24.99 per 15-serving bag
---
Luxe Caramel Treat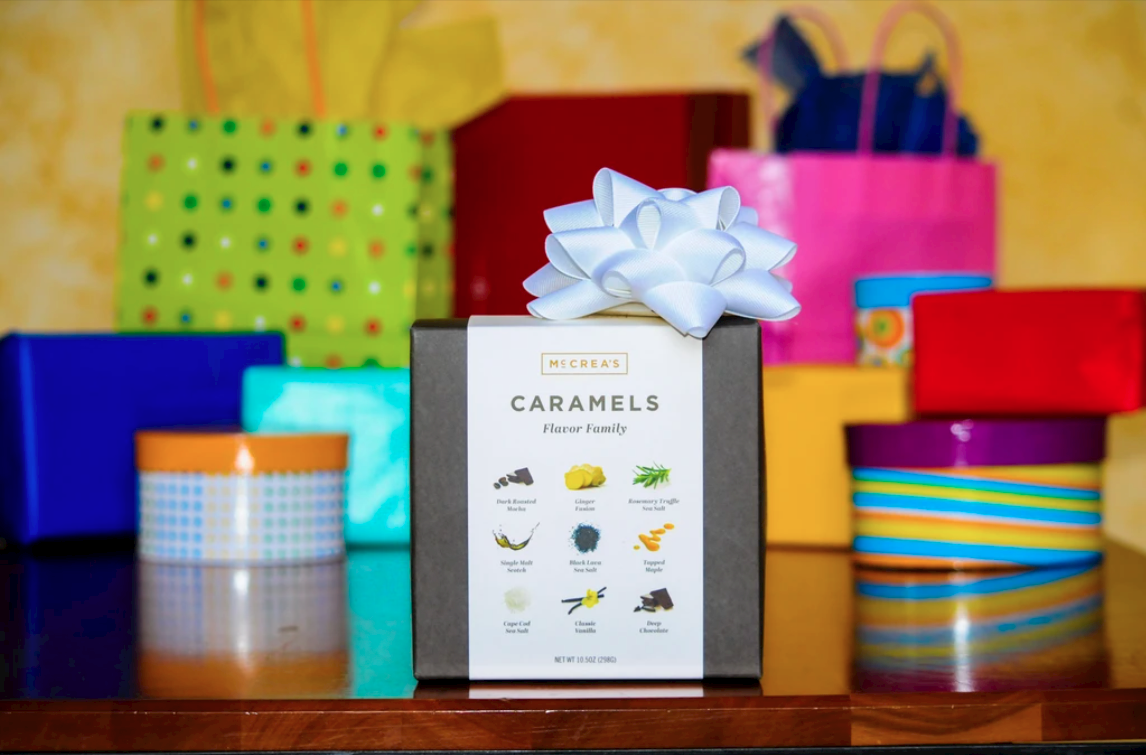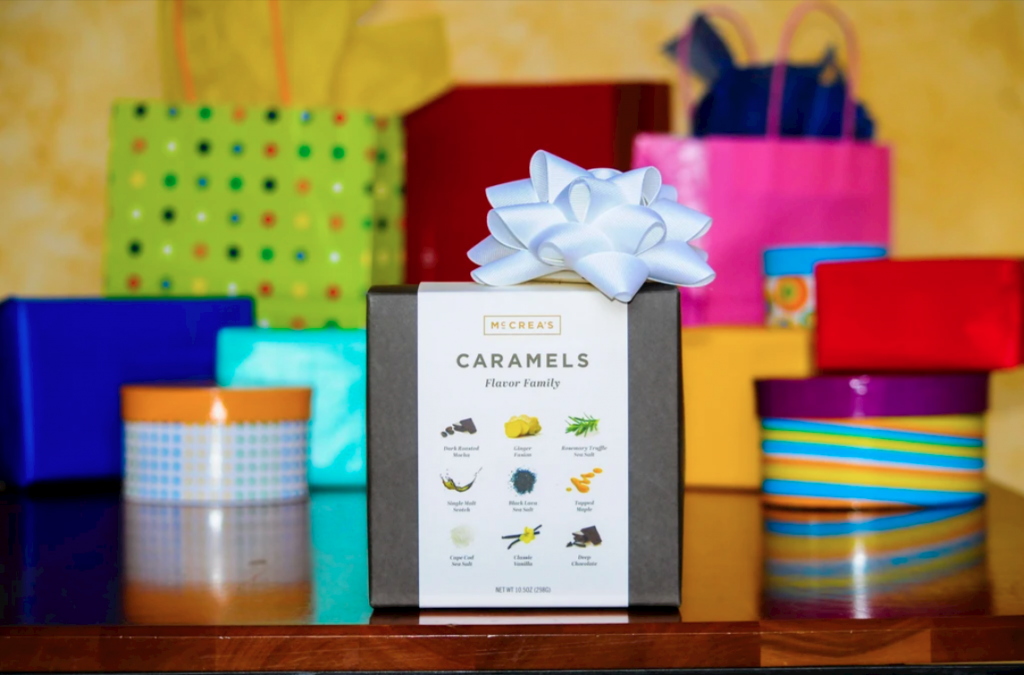 If caramel is her guilty pleasure, then look no further than Luxe Caramel, handcrafted and slow-cooked treats with ingredients from around the world. Fantastic flavors include: Black Lava Sea Salt (with salt crystals straight from Hawaii's volcanos), Classic Vanilla (with fair-trade organic vanilla), Ginger Fusion, Single Malt Scotch (with Ardmore scotch), Tapped Maple, Café Noir (with freshly ground coffee beans), and Cape Cod Sea Salt, and more!
All the caramel candies are available in five-piece pillow boxes or larger sizes for sharing, great travel gifts for women with a sweet tooth.
McCrea's Candies is owned by husband/wife team Jason and Kate McCrea (with an executive team that is majority female) to create Luxe Caramel. They use the finest salts, spirits, and seasonings, as well as local dairy, to produce handcrafted candies in gorgeous biodegradable packaging. McCrea's is a Good Food Award winner, an honor given to outstanding American food producers and the farmers who provide their ingredients.
Shipping: US only.
Price: From $4.95 up to $99.75 depending on size, flavor and quantity.
---
Electrolyte Hydration Packs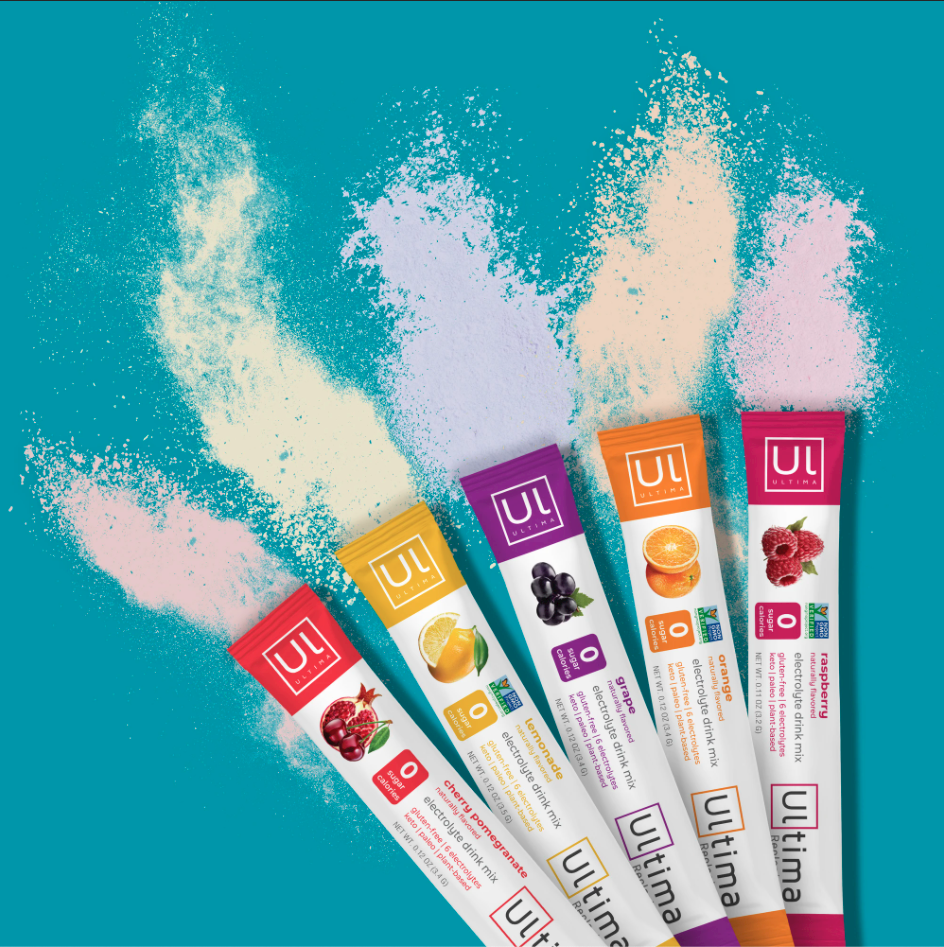 Sometimes on her travels she can experience the unfortunate situation of losing a whole lot of H2O (Bali and Delhi Belly anyone?). The best way to fight off this unlucky situation is to replenish her body with electrolytes. Instead of trying to find the nearest pharmacy in a foreign city, prepare her accordingly with Ultima Replenisher Electrolyte Hydration that contains six electrolytes and also has zero sugar, calories or carbs and is sweetened only with organic Stevia leaf.
The powder is vegan, as well as gluten, soy and dairy-free, and to top it all off, it's keto and paleo-friendly. All she needs to do is mix her favorite flavor with a bottle of water and top herself up to get a new energy. Ultima also is in partnership with (and approved by) the Autism Hope Alliance, the first non-profit foundation for Autism to emerge from the natural foods industry.
Shipping: Internationally
Price: From $15
---
Au Xchange Fine Gold Jewelry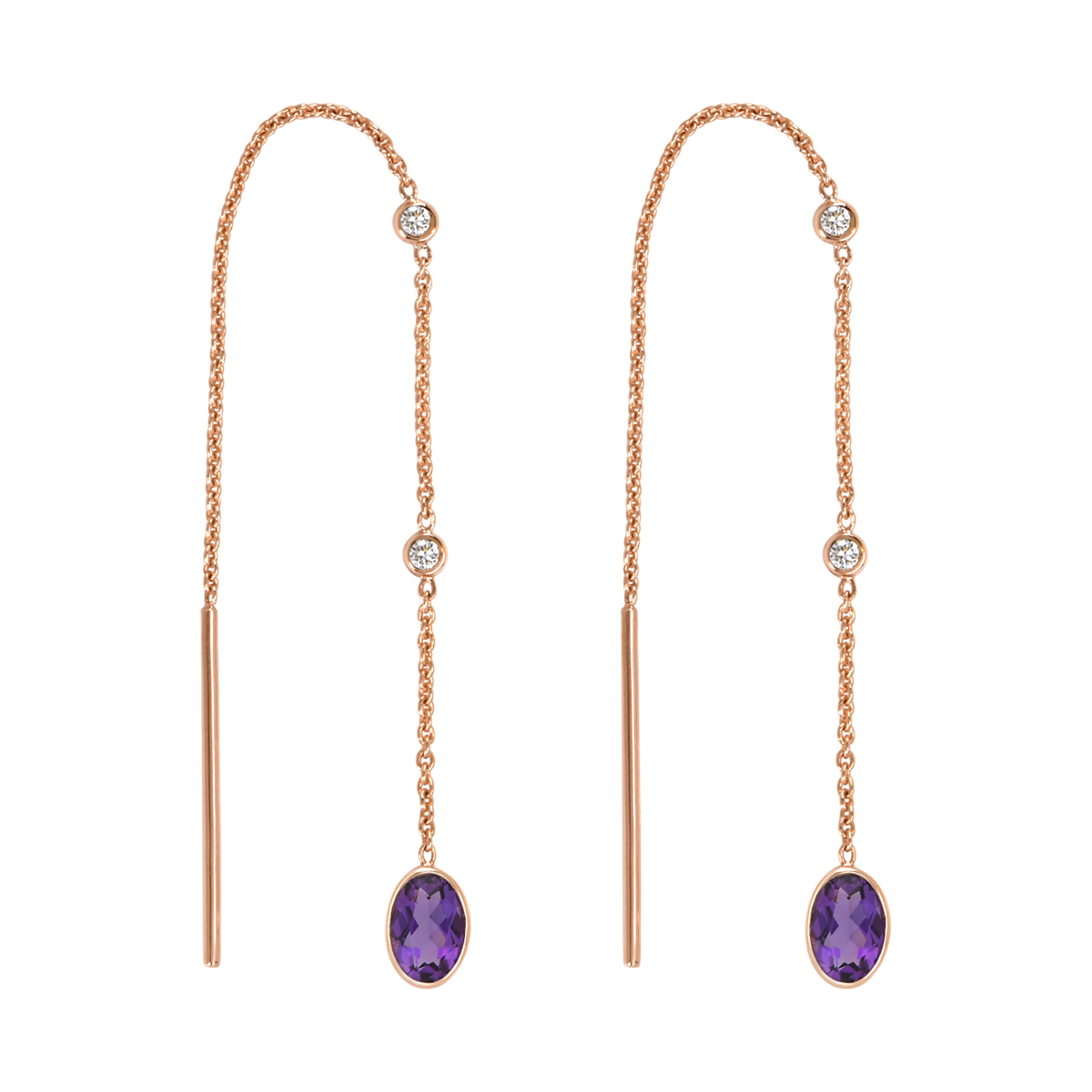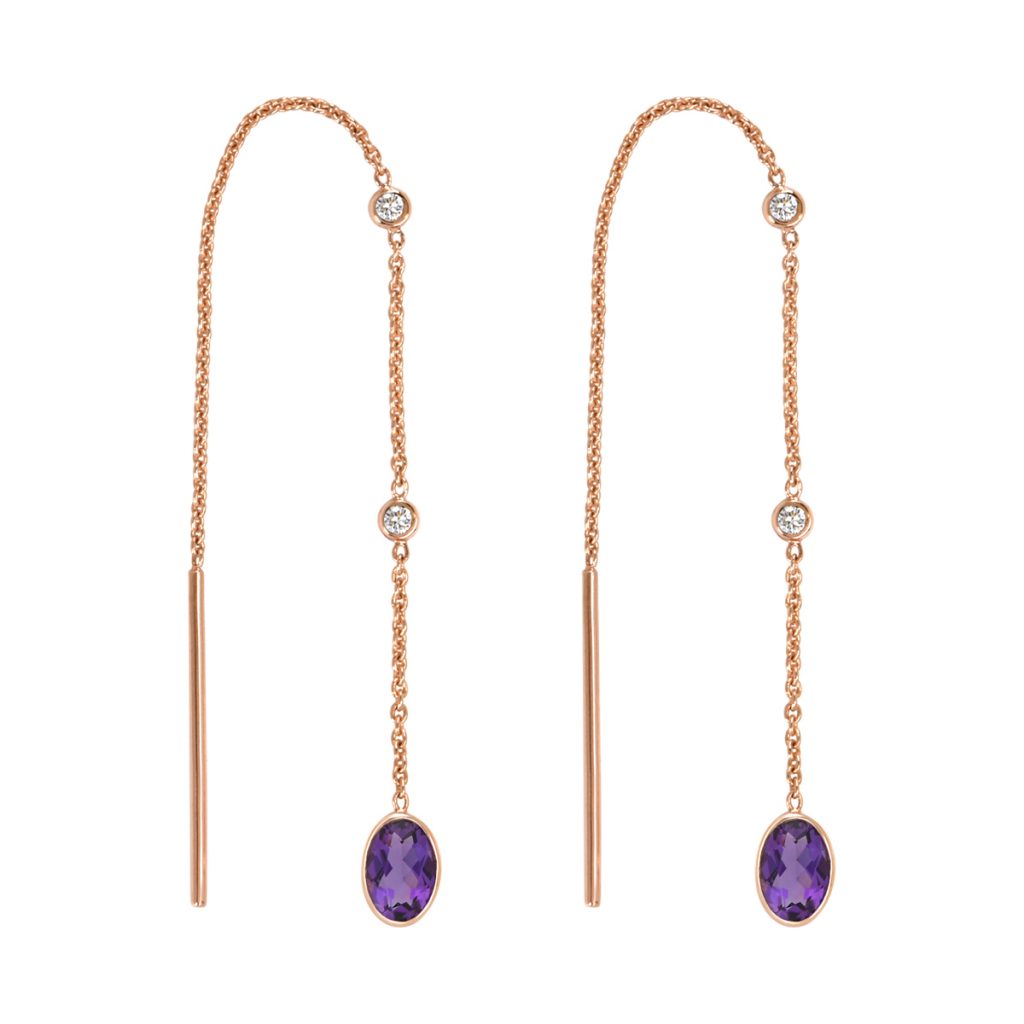 Recently named a Zales "Maverick Designer," Au Xchange Fine Gold Jewelry was founded on the principle of highlighting and supporting the whole power of women, beauty and intellect.
Au Xchange's design aesthetic is the "working womxn" whose jewelry is effortlessly classy, whether it's the at-home mom, established professional, just starting out or the up-and-coming entrepreneur. Ethically sourced and mined, their fine jewelry is timeless and grows in value for use today and to pass on to loved ones.
Founder Azra Mehdi, who began her solo journey traveling to the United States as a teenager, pays tribute to the role education played in her own accomplishments, by giving back and donating 10% from each sale to support the cause of girls' education through Campaign for Female Education.
---
Roll-up Jewelry Organizer
---
A Refined Pair of Hunter Wellington Boots
---
Dyson Supersonic Hair Dryer
---
Shoes For Sightseeing
---
Shoes For The Plane
---
Folding Running Shoes
---
Wi-Fi On The Go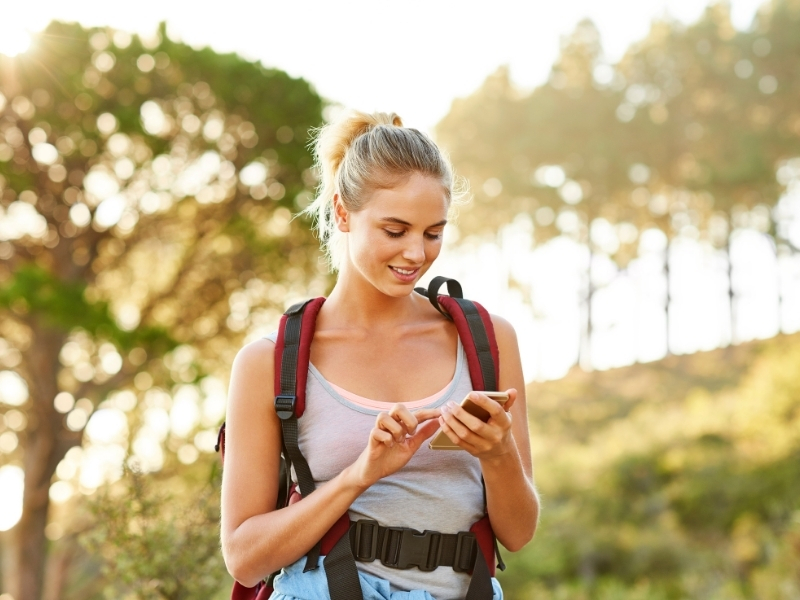 The internet has become a pervasive part of everyday life. Maybe she runs her business online, she might be a digital nomad who constantly needs to be online while traveling, or possibly she's a teacher in online education. Whatever her needs, purchase one of these travel gifts for her so that she'll always be plugged in.
TravelWifi is the original travel wifi hotspot and has two very attractive offerings. The Sapphire 2 Wi-Fi device offers global, secure and unlimited internet for all her needs. It includes 1GB of global data with coverage in more than 130 countries, with up to 4G LTE speed.
A more affordable alternative is the TravelWifi SIM Card, which offers unlimited calling and texting along with 4G LTE data.
Shipping: Sapphire 2 hotspot in over 130 countries, the SIM Card in 85+ Countries.
Price: The Sapphire 2 hotspot can be rented for $6.95/day or bought for $149 with 1GB included with no roaming fees. The SIM Card is $39.95 with 20GB included.
---
Iridium Go!
If she is going on a more out of range destination, like the top of a mountain in Iran or the jungles of the Galapagos, she may need the Iridium Go! which is a portable WiFi hotspot that connects her to the world through a satellite connection.
As long as she has direct line of sight to a satellite, which she will have if she is anywhere outdoors and without anything blocking her, she can get internet. It won't come cheap. The Iridium Go! hotspot is $799 on Amazon but it will ensure that she is covered in case of any emergency when completely disconnected.
---
iPhone Waterproof Case
---
Dry Bags
---
Packing Cubes
---
Dry Shampoo
---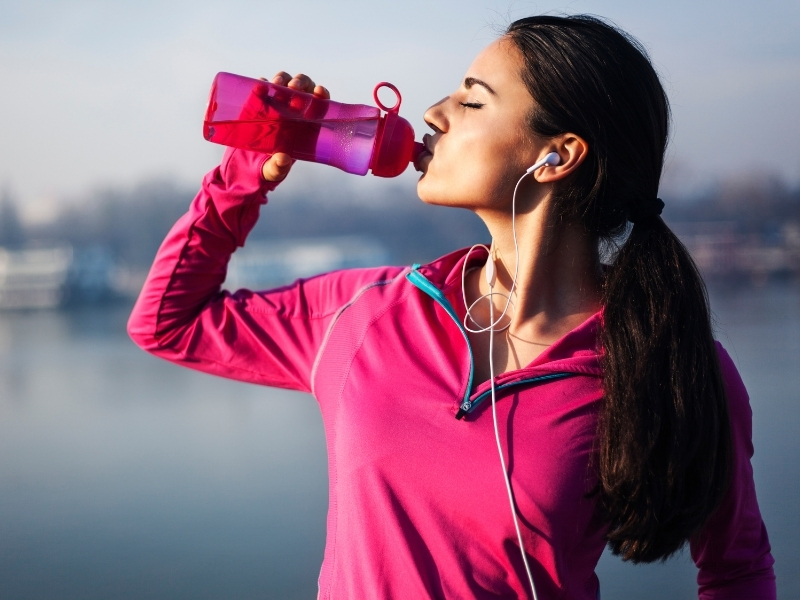 Imagine being in a foreign country that is known to have unsafe drinking water, but she's super thirsty with no market in sight. The answer to all her problems comes in the form of this portable purifier that produces clean water. This makes it the top travel gifts for women that are on humanitarian missions throughout the world.
The H2gO Purifier can treat 10 gallons of water per day with no maintenance, no spare parts, and no consumables other than common salt. And it fits in her pocket! How it works: salt is dissolved in water, electricity is run through this saltwater, which breaks the salt down and chlorine is produced. The electricity can be from any source, including solar power. And because salt is the only ingredient, there is virtually no cost to run them.
The company, Aqua Research, has donated items to major humanitarian organizations for water treatment and COVID-19 response, including Catholic Relief Services, Caris Foundation, USAID, PATH, Hilton Foundation and Operation Blessing to countries ranging from Madagascar, Ghana, Burkina Faso to Liberia.
Shipping: Internationally
Price: The Purifier is $99.00
---
Foldable Toiletry Bag
---
DJI Camera Drone – Phantom 4
The DJI Mavic Air is a very small drone that fits anywhere. If there is something we have learned from years of flying is to buy an extra pair of propellers, in case you crash and they break, and to get extra batteries because they don't last long. In the button below we have highlighted a combo pack that has everything for amazing photos and videos.
This is the video Mar made after staying at Nihi Sumba mostly using the Mavic Pro. See how easy it is to capture something great.
---
A Local Tour by Experts
We realised that, although we have been living in Singapore and Australia for years, there is plenty we have yet to see as we usually only really explore our own cities as a tourist when we have visitors and. A great way to re-discover your own city is on an expert tour.
The first option is from Context Travel who offer tours for the intellectually curious ranging from a tour of the wall of Berlin with a Historian to an architecture tour of New York city including Cloisters and Medieval Art or a Food tour of Shanghai. All of their tours include a scholar in the subject, be it a Doctor, an Architect, a Historian, an Anthropologist or even an Archeologist.
Another fantastic option is to select a tour on Getyourguide. We have used them often and have never been disappointed. She will learn something new about the place she is exploring while meeting other tourists and exploring the area safely. All tours are star rated by people that have actually been on them, so it is obvious which are the best.
---
Bug Bite Thing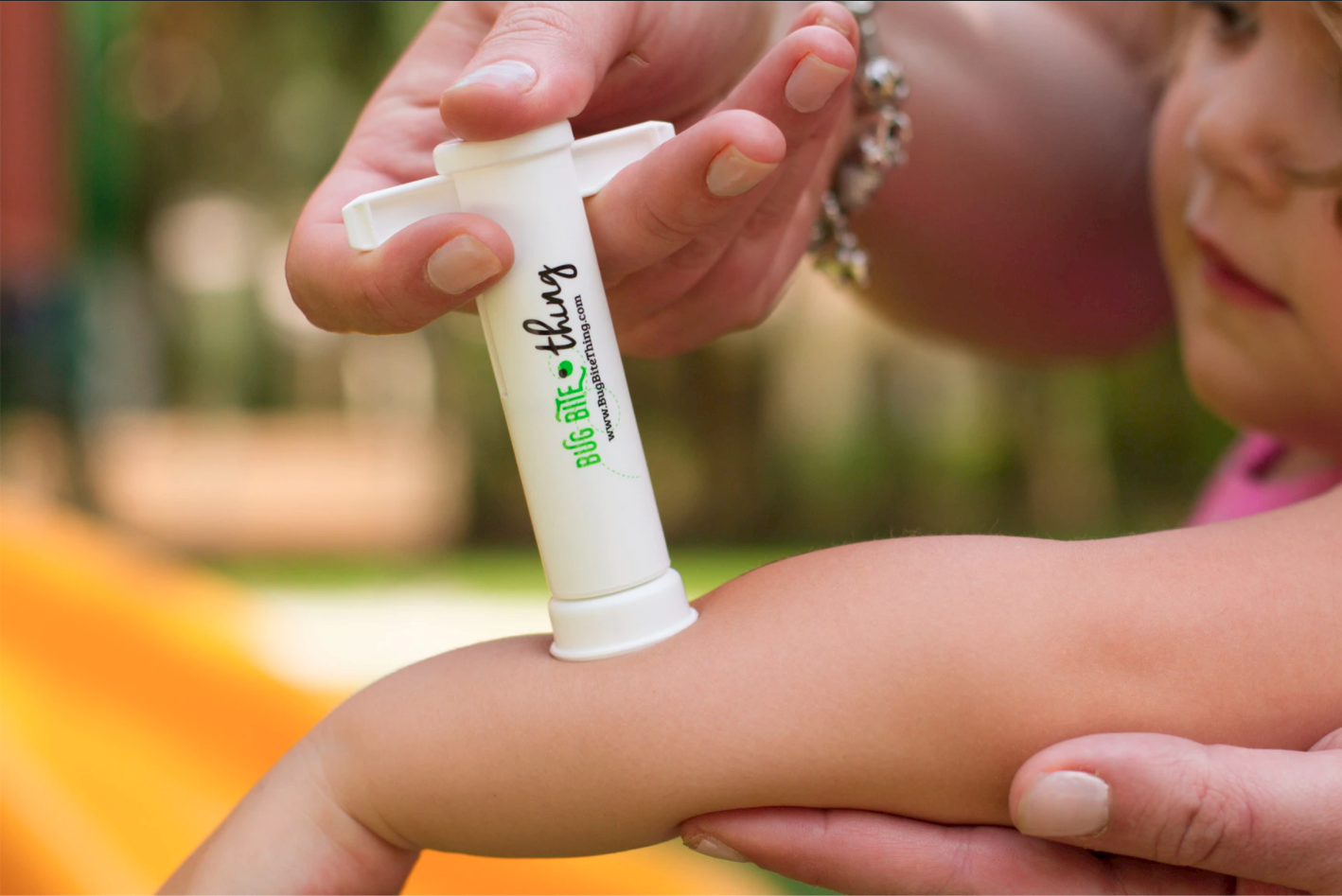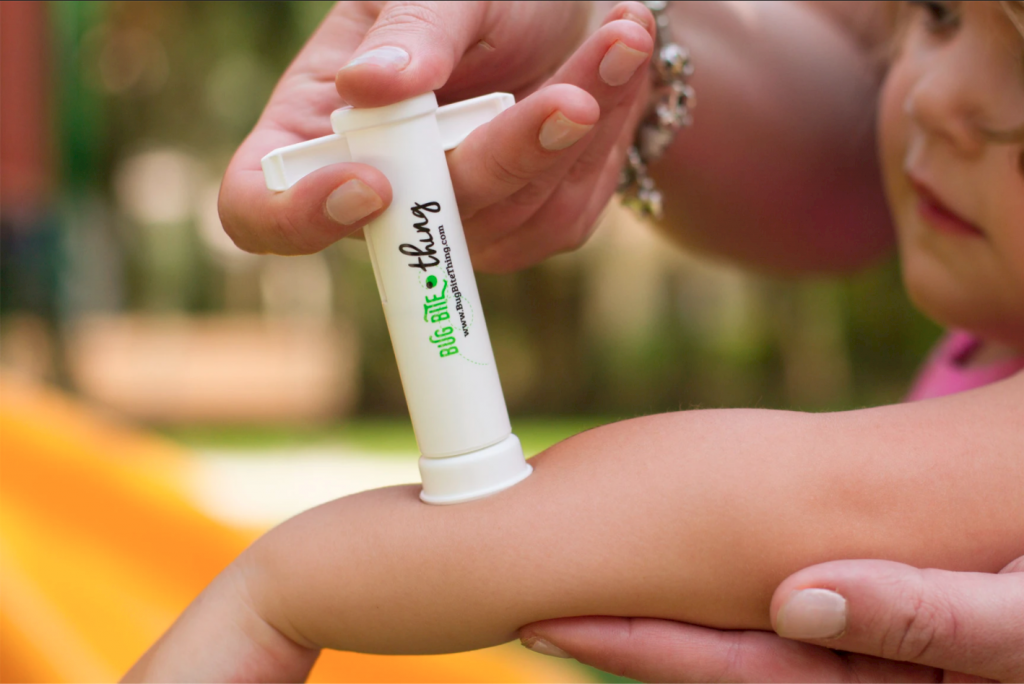 If she doesn't want to lather her clothes in DEET, Bug Bite Thing is the perfect chemical-free and reusable solution alternative for outdoor adventurers to combat insect bites and stings. It's one of the most useful travel gifts for women that love exploring nature and always get bitten.
The easy-to-use suction tool painlessly and effectively extracts insect saliva/venom from under the skin to eliminate itching, stinging, and swelling. Creams usually just mask this.
Bug Bite Thing is run by mompreneurs, mother/daughter team Ellen McAlister and Kelley Higney. They appeared on ABC's 'Shark Tank' and accepted an offer from Lori Greiner. Kelley is now a "mom on a mission" to raise awareness about harmful chemical products in the US that are banned in other countries.
Shipping: Check for shipping availability on Amazon.
Price: $9.99 on Amazon with the relevant shipping.
---
Bite Away Mosquito Bite Recovery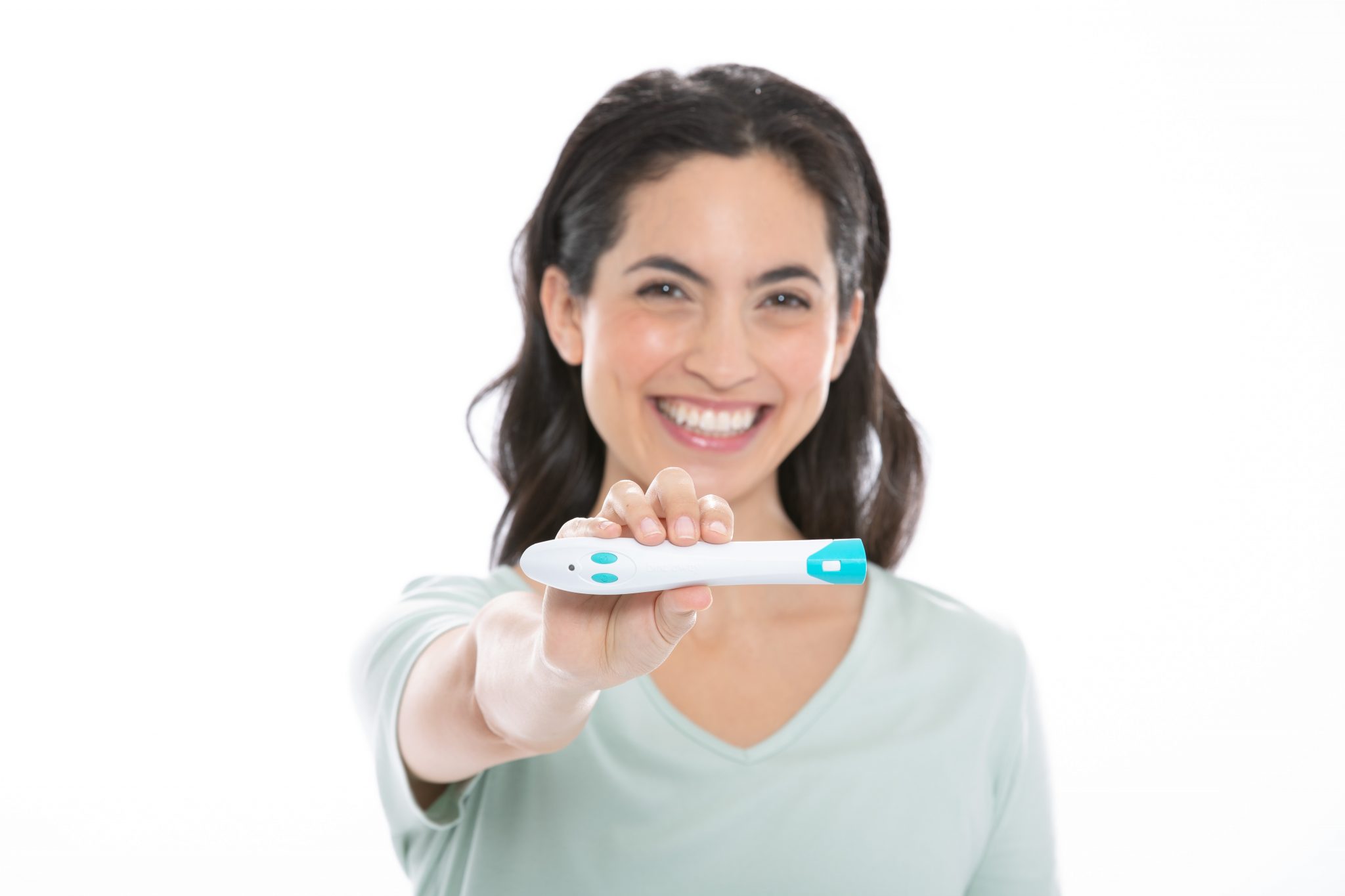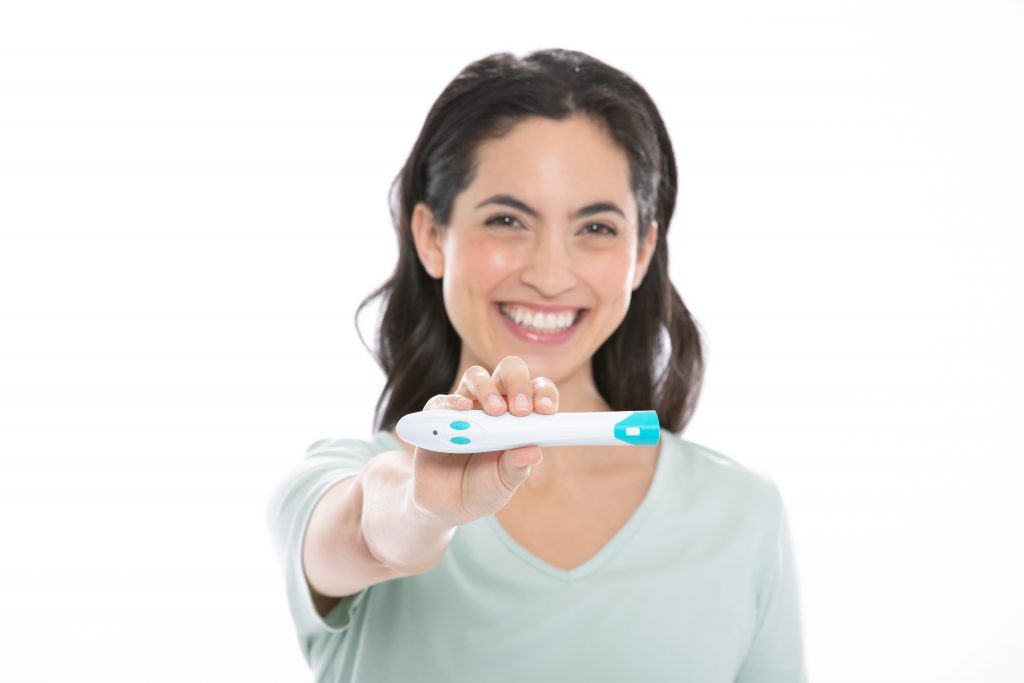 Similar to the Bug Bite Thing, this is a sustainable outdoor healthcare tech product that also makes for one of the most practical travel gifts for her. The product helps mitigate uncomfortable and inconvenient mosquito bites in just 3 to 5 seconds of use. It's FDA cleared and chemical free and can be administered on expectant mothers, allergy sufferers, and children ages 2+.
What's different from the above product is that it's an electronic medical device with a ceramic tip that heats up the area around the skin, not suction. It's a thermometer-sized device that is easily used by applying the device to the bite and pressing a button. The manufacturer, MibeTec, is a leading medical device company for local thermotherapy based in Berlin, Germany, and has expanded into the U.S.
Shipping: Internationally
Price: $39.99
---
Travel Menstrual Pads and Pantiliners
These travel packs of pantiliners and menstrual pads are handy resealable travel gifts for her that include three herb-infused pantiliners and winged pads for fresh, clean feminine care on the go. The pads come in three sizes: regular, super and overnight.
The Honey Pot Company's founder Beatrice Dixon suffered from bacterial vaginosis when she was younger. After trying many products and not finding a solution, she created her own line of healthy, clean feminine hygiene products with a goal to provide other women with a healthy alternative to feminine care with products that are natural and free of chemicals, parabens, carcinogens and sulfates.
Dixon became 1 of the first 40 women of color to raise $1M in venture capital and was named one of Entrepreneur's top 100 groundbreaking women entrepreneurs of 2019. She has also partnered with #HappyPeriod, a non-profit dedicated to providing menstrual hygiene kits to those who are homeless, low-income and/or living in poverty.
Shipping: Internationally
Price: From $18 for a pack of 12.
---
SelfSafe USB Emergency Identification Bracelet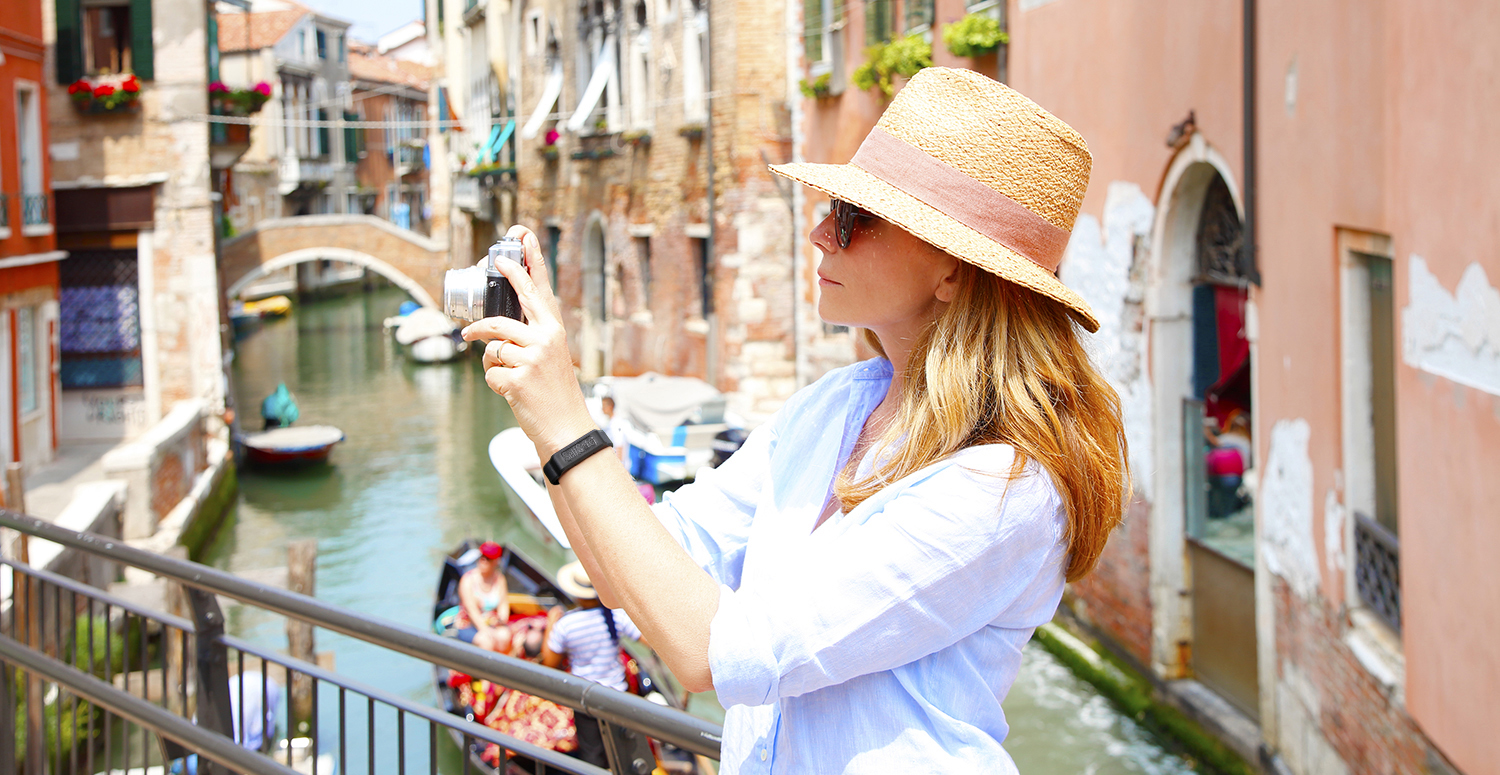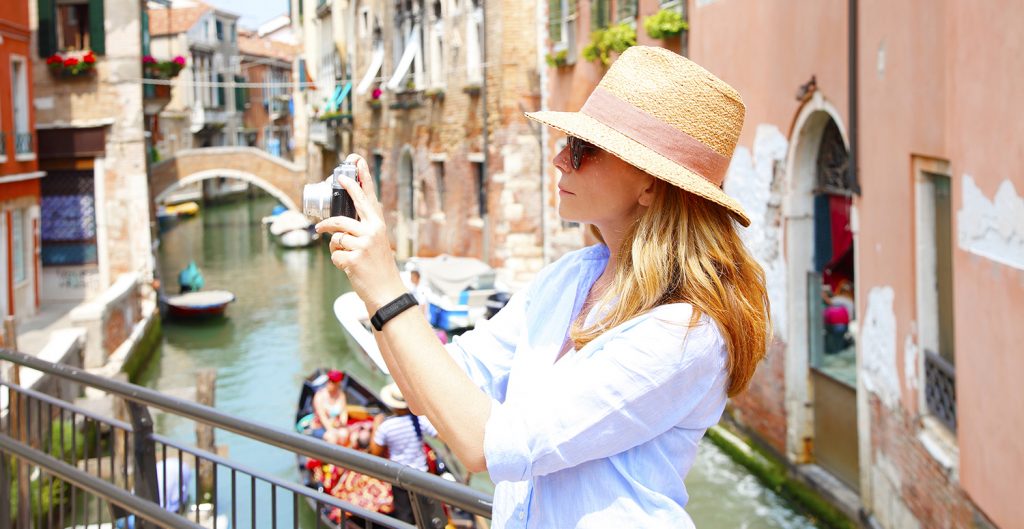 SelfSafe is a stylish, sporty, water resistant USB emergency identification bracelet that holds all her important documents, or images. The device can store Protected Health Information (PHI) and comprehensive personal data such as medical, financial, insurance, travel documents, personal identifications and so on. This is a top travel gift for women that visit off-the-beaten-path destinations.
The device is so simple to use, just pop the 8GB USB out and place it into a PC, then use the drag-and-drop feature to add all the relevant info. The USB is encrypted, password protected and the information is only on the device (no Internet or Cloud activity) so no one will be able to access her personal details. The only downside is that Apple users will currently not be able to use this product as it is only PC compatible.
Claudia Grosz, the designer of the SelfSafe interface, holds a Master of Fine Arts Degree in Medical and Biological Illustration from the University of Michigan and has received the Vesalius Trust Certificate of Merit for Special Contribution to Medical Education from the Association of Medical Illustrators. You may have seen her anatomical charts on The Sopranos and House.
Shipping: Posted prices do not include tax or charges for shipping and handling.
Price: $34.95
---
A First Class Amenity Kit From eBay
Did you know you can buy real and unused First Class amenity kits from eBay? We were as surprised as you but it is probably the quirkiest gift you can get someone but also a useful one on a long flight.
---
Bose Noise Canceling Headset
---
Psi Acupressure Wrist Bands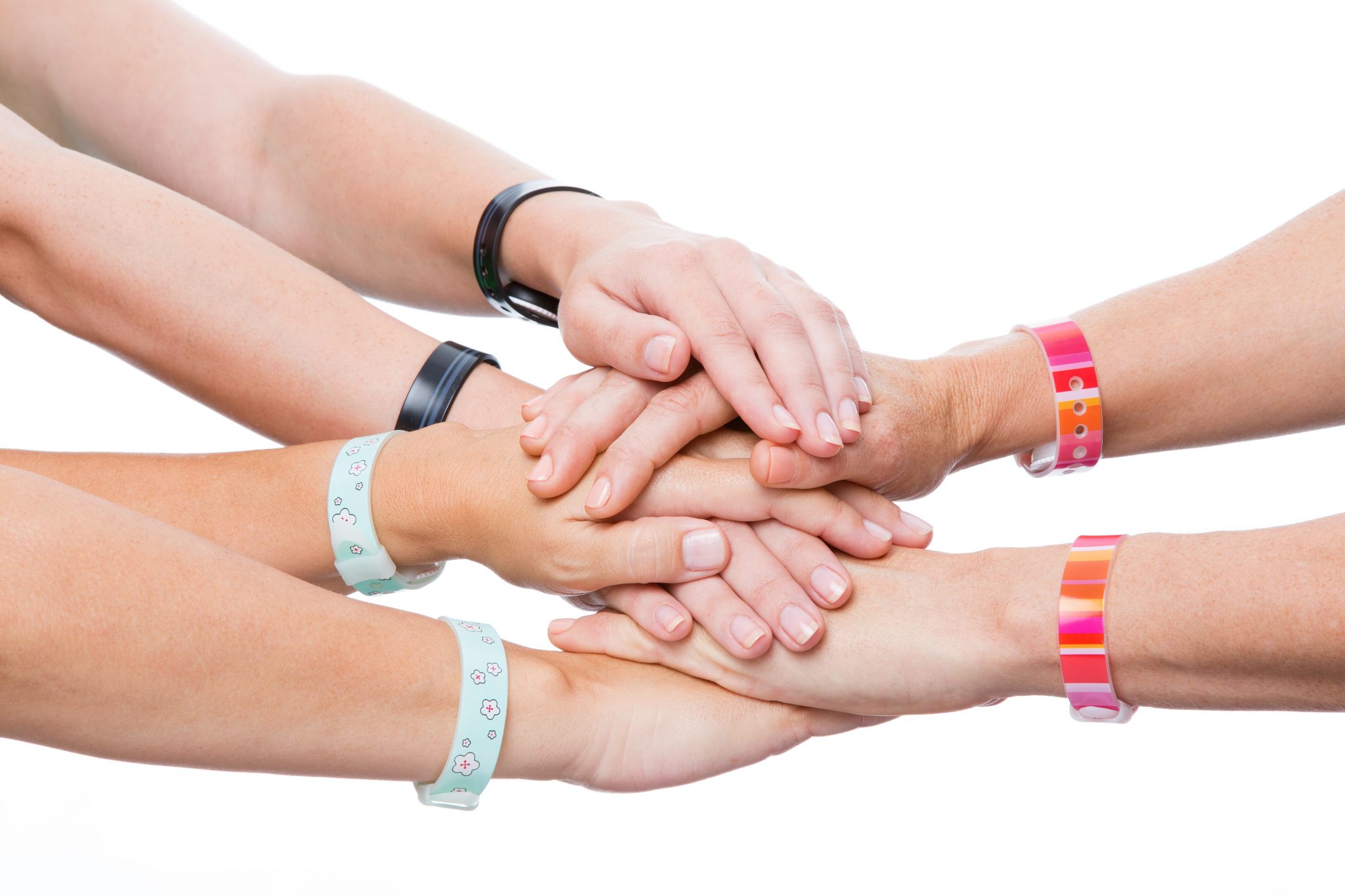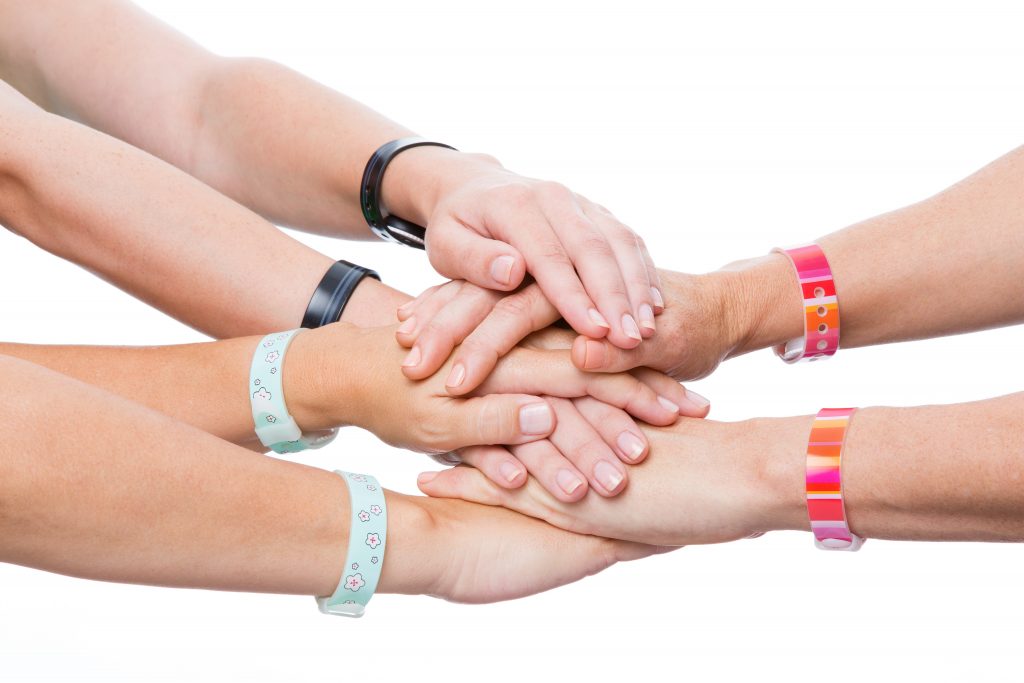 Motion sickness is a major factor in turning an amazing adventure into a really crappy experience. Nausea from travel is encountered by a large majority of the population, but with this tiny little band, she can stave off all illness no matter whether its windy and bumpy roads, stop/go traffic, air turbulence or sea sickness. The FDA-cleared Psi Bands are stylish adjustable acupressure wrist bands that come in an array of fun colors and designs.
It's a clinically proven drug-free alternative to tablets, that is affordable, waterproof and easily packable. Use these cool travel gifts for her to show that you care about her health and well-being.
Psi Health Solutions, Inc. is a female-owned company, led by a talented mompreneur, that is committed to utilizing the latest research in proven complementary alternatives in order to provide high-quality, fashionable, comfortable, and affordable products that make a positive difference in people's health.
Shipping: Internationally
Price: From $12.99
---
Adaptor With Universal Plug
---
Airhook
---
Luggage Lock
---
Polaroid
---
Camera Lens Pen Cleaner
---
Grid-It Cable and Gadget Organizer
---
Save Nature, Save the Planet
A few years ago, as Mar was living in Singapore, the sky became grey with the smoke blown into the country from the burning fires in Sumatra and Kalimantan in Indonesian Borneo. The smoke, generated by the burning fires used to clear the jungle for palm oil, filled the air, making it impossible to breath.
Since then, that reality has not only persisted, it has worsened. Consumers are, after all, the only ones who can do something. If the people stopped palm oil consumption, we would send a strong signal to the brands fuelling this crisis.
Few organizations work hard under inhumane conditions to save as many orangutans as possible from the flames as their homes disappear under the fires every year. These organizations are overwhelmed and lacking in resources. We cannot think of a better travel gift for her in this climate than a donation to these organizations. It is also important to teach our children, the future generation, of the gift of giving and saving our planet. The Rainforest Action Network allows her to become a member or make a once-off donation.
If we burn down their habitat, the poor orangutans will burn down too and extinguish with our planet. Teach our kids about this important cause by making a donation on their behalf.
---
Scratch Map
---
Pool Floats
---
Name a Star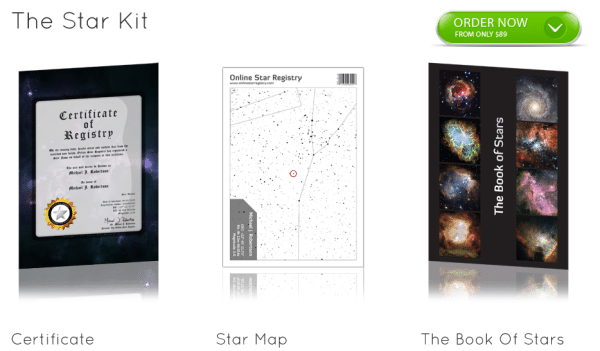 The International Star Registry offers you one of the quirkiest travel gifts for her, naming a star. Give the star her name, her child's name, her spouses name or maybe a cryptic name that only you two know for as little as $54 (and has been the same price for years). It is a very affordable yet pretty impressive gift. She can always spend her evenings trying to locate the star if you also get her a telescope.
---
National Geographic Donation
The National Geographic Society works with presence on the ground to support conservation efforts across the globe and it is entirely financed by the subscription and the sales on their store, plus donations from people. Make a donation on behalf of that solo female traveler in your life who cares deeply about conservation. They make it really easy to donate. National Geographic will even send a letter to her on the sender's behalf. Donate here.
---
Travel Fund Bank
---
Essential Oils
---
Wine Skins
---
iPhone Lenses
---
Clipa 2 Bag Hanger
There is an audible auto close feature, so when she hears the "click" she knows it's secure. The Clipa 2 Bag Hanger works great in restaurants, hostels, hiking, camping and in bathroom stalls. There are 7 finishes to choose from and it can even double as a bracelet so no more searching through her backpack to find it. This is the second generation of the Clipa which means it's 25% lighter, slimmer and wider and can last for up to 10 years.
Shipping: Internationally
Price: $16.99
---
Spotify Premium Membership
This one is for all the music lovers out there. How does unlimited streaming of over 50 million songs sound? Pretty good right? She can either get a 6-month or yearly premium membership or even gift cards. And the best part is that she can download her playlists to listen to without internet connection. Sold.
---
Luggage Scale
---
First Aid Kit
---
First Cup Morning Series
Sometimes travel can get lonely or overwhelming and she can find herself pretty low. This is the perfect pick-her-up to get her day headed in the right direction. First Cup Morning Series is a six minute daily audio clip to help start her day with intention, affirmation and purpose. No matter where she is in the world, she can rise and shine to breathing exercise, slices of wisdom from experts, and general questions to ponder.
Chelsea Kane is a remote Public Relations Consultant, Copywriter, and Founder of First Cup Morning Series. After a career as a consultant to major luxury fashion companies in New York City she founded First Cup Morning Series to help clients start their day with intention. She has also been a full time traveler since the beginning of 2017, so she knows what it takes to make the perfect travel gifts for her.
Shipping: This is available anywhere that there is an internet connection.
Price: $56/month
Travel journal
Skincare kit
---
Do you know of any amazing gifts for her we should add / recommend?