The percentage of people with location-independent jobs has steadily increased in the last few years and it experienced dramatic changes with the global COVID-19 pandemic.
In this article we will discuss:
Differences between online and remote jobs (hint: it is not the same)

.
List all the jobs that can be done from anywhere, online or remotely, so you can work and travel online and become location-independent.
Websites where you can find remote or online jobs that can be done from anywhere.
No time to read? Watch this summary video of the best remote and online jobs.
Ready to find a job that lets you travel the world? Read on!
Why choose to work online or remotely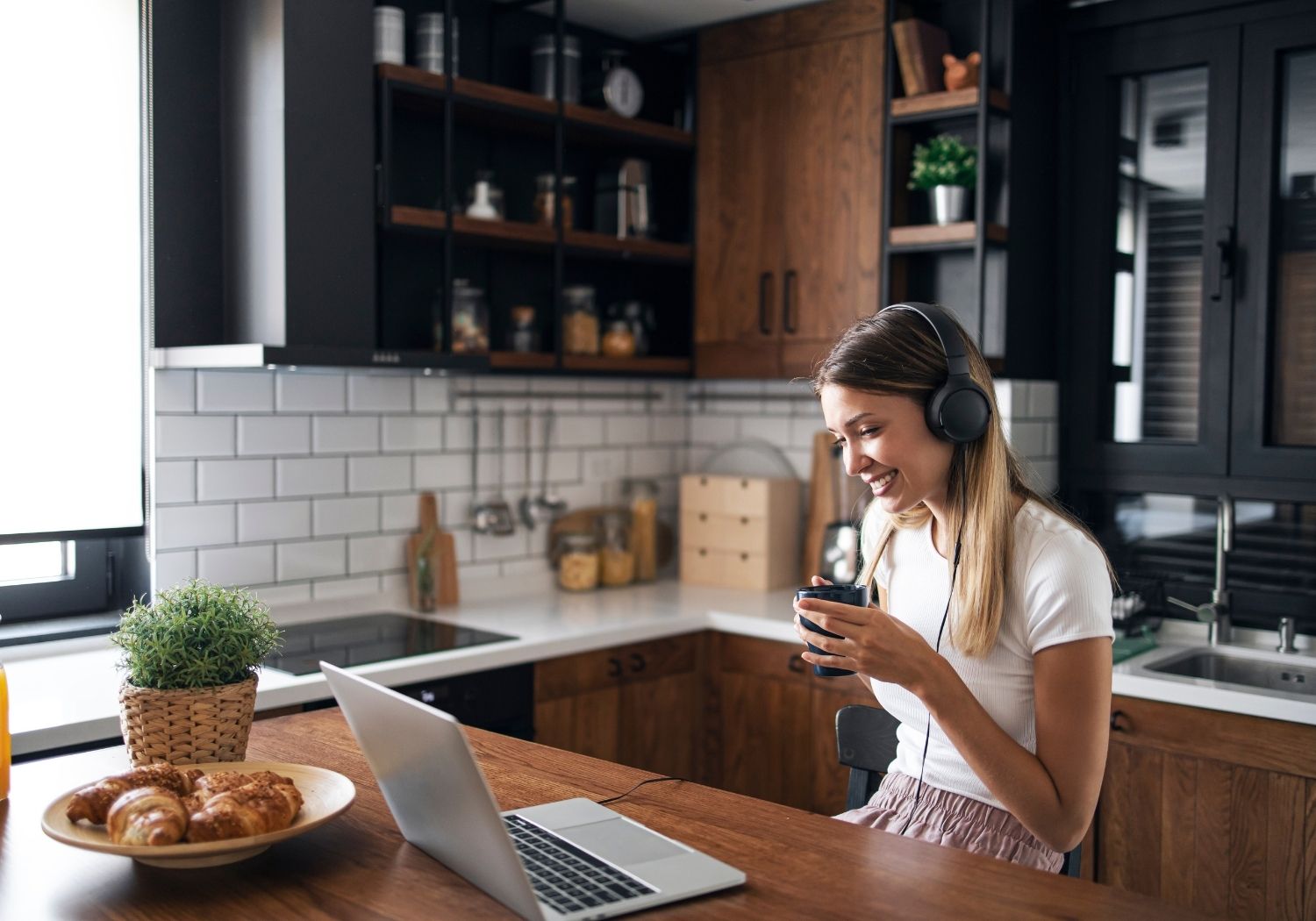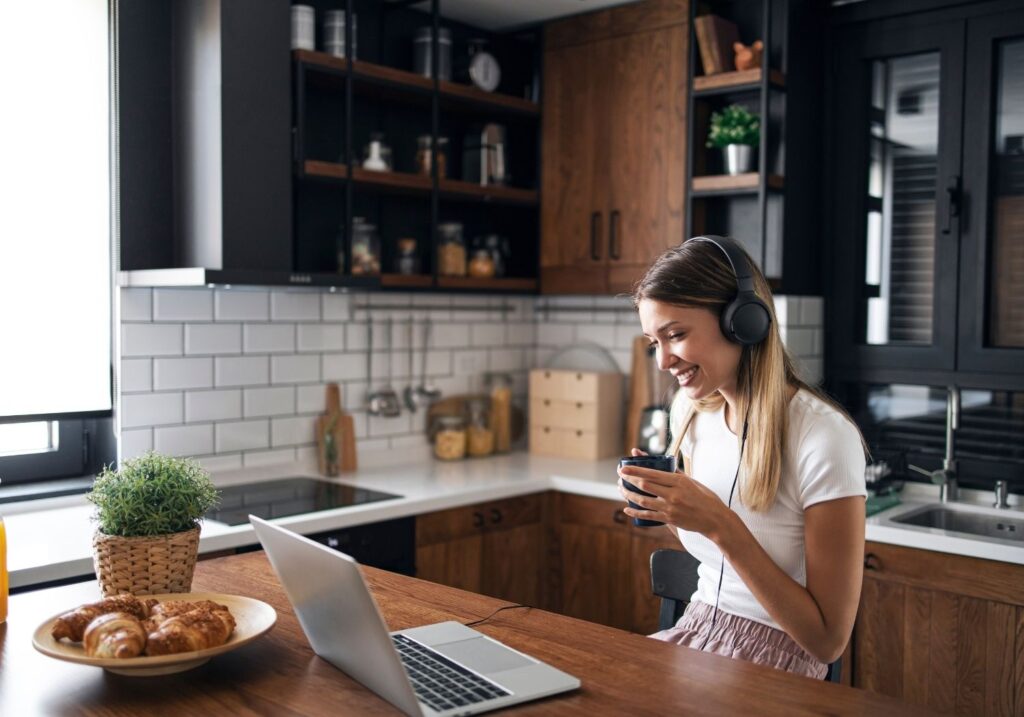 Interest in remote jobs which can be done from anywhere has increased significantly in recent years and more and more today companies allow their employees to now work online.
While working online and remotely is not for everyone, it does afford the opportunity to travel the world and that is a major appeal to many.
I have been working remotely for over seven years and even before that, while at Google, I had a global position based in APAC and the ability to work from other offices or from home, even when this wasn't really a thing.
Having a job that can be done from anywhere offers you the same benefits as some of the travel jobs with the added advantage of being able to work on your own schedule and rules, especially if you are an online entrepreneur working for yourself.
---
Remote job vs. working online
It is important to differentiate between remote jobs which can be part time or full time versus becoming a freelancer and essentially being an online entrepreneur who works online.
Remote jobs are like regular jobs, but don't require you to go into an office every day because the work can be done remotely, typically, from home. These are typically done under the umbrella of a long-term fixed contract be it full-time or part-time.
Online jobs only need a laptop and an internet connection and can be done from anywhere. These are usually contract-based jobs and you could be working for several companies at the same time, each with their own needs.
Below are the high-level pros and cons of working remotely vs. working online:
Remote job
Online job
Pros
– A job you can do from anywhere but there is usually an office you can go to for face-to-face interaction and culture building.
– It comes with a full / part-time contract that provides stability, paid time off, benefits, etc.
– You can do the job from anywhere as it typically just requires a laptop.
– You don't usually have set hours during which you need to work so you can adapt to the different time zones.
– You are your own boss and only need to answer to the client.
Cons
– There are often legal restrictions to being able to work outside of your country for extended periods of time.
– You may be able to do your job from home, but there could be limitations (security, legal) to whether you can do it overseas.
– There could be expectations on hours worked.
– The job is contract-based in nature and you need to find your own stream of clients.
– You don't usually work in a team but independently and thus there are no opportunities for you to meet your colleagues / team / client face to face
– You don't have any benefits, paid time off, etc. when you don't work, you don't get paid.
Almost all the jobs mentioned below are remote jobs that can be done from anywhere and they can be both full or part-time remote positions for a specific company or online jobs that can be done from anywhere as a freelancer.
Chances are if you want the flexibility to work from anywhere, you are probably looking for an online job rather than a remote one because you also want the freedom and flexibility of working for yourself, so the majority of digital nomads are also online entrepreneurs and their own bosses.
If you want to be able to travel the world and work as you go, you're focusing on remote jobs you can do while traveling.
There are a variety of online jobs that allow for remote work, from bookkeeping to graphic design to video editing to social media specialist.
Anything which can be done with an internet connection, a video call app and a laptop is a potential remote work opportunity, but some of them pay better than others.
Besides being able to take your regular job online, it has become increasingly more common to get a job from a client that you have never met in person.
Clients are also more inclined to consider remote contractors or freelancers to get their needs covered. Companies no longer limit their choices to what is available in their city.
Read: Travel jobs and jobs in the travel industry and Jobs that require you to travel.
---
Websites For Online and Remote Jobs
While we have listed resources for each of the jobs mentioned below, there are a few websites you definitely need to sign up for if you are interested in finding any remote job:
Flexjobs remote job portal

. This is a very well-curated site for not only freelance jobs, but also remote and virtual jobs and otherwise flexible gigs. It's sorted by the type of freelance job (or other remote job) you may want, and you won't have to worry about scam postings, because they research the jobs and monitor new gigs pretty thoroughly.
LinkedIn. The original professional social network remains one of the best places to network, connect with likeminded people and find work opportunities under the Job section. We have hired all our remote team on LinkedIn.
Fiverr

. A site where you can list any type of task and price it. It started as a site to buy things for $5 but prices are no longer this low. You can list pretty much any skill, bite-size, from voice over to video editing to writing, pitching or outreach. If there is any skill you have, go ahead and add it in.
Upwork

. One of the best known freelancer sites, good for finding part-time, project-based jobs or even longer-term ones.
We Work Remotely. Find and list remote jobs in the largest remote work community with over 3 million visitors.
Remote OK. A site that specializes in digital nomad jobs with a reach of more than 1.8 million remote workers.
Indeed. Search for remote jobs in one of the main job portals with millions of job postings and search tools to find your ideal remote job. Warning: Be careful with Indeed because they do not check the legitimacy of the job postings and there could be scams. We known because someone impersonated us on it and kept re-listing the same remote job over and over and managed to get more than 100 people on an MLM / network marketing call who thought they were interviewing with us but instead sat through a time-share style pushy presentation.
---
Online and remote job ideas
Below is a list of the best remote, virtual and online jobs you can do from anywhere or while traveling. I have also included useful resources to get started and considerations when deciding if this job is right for you.
Telemedicine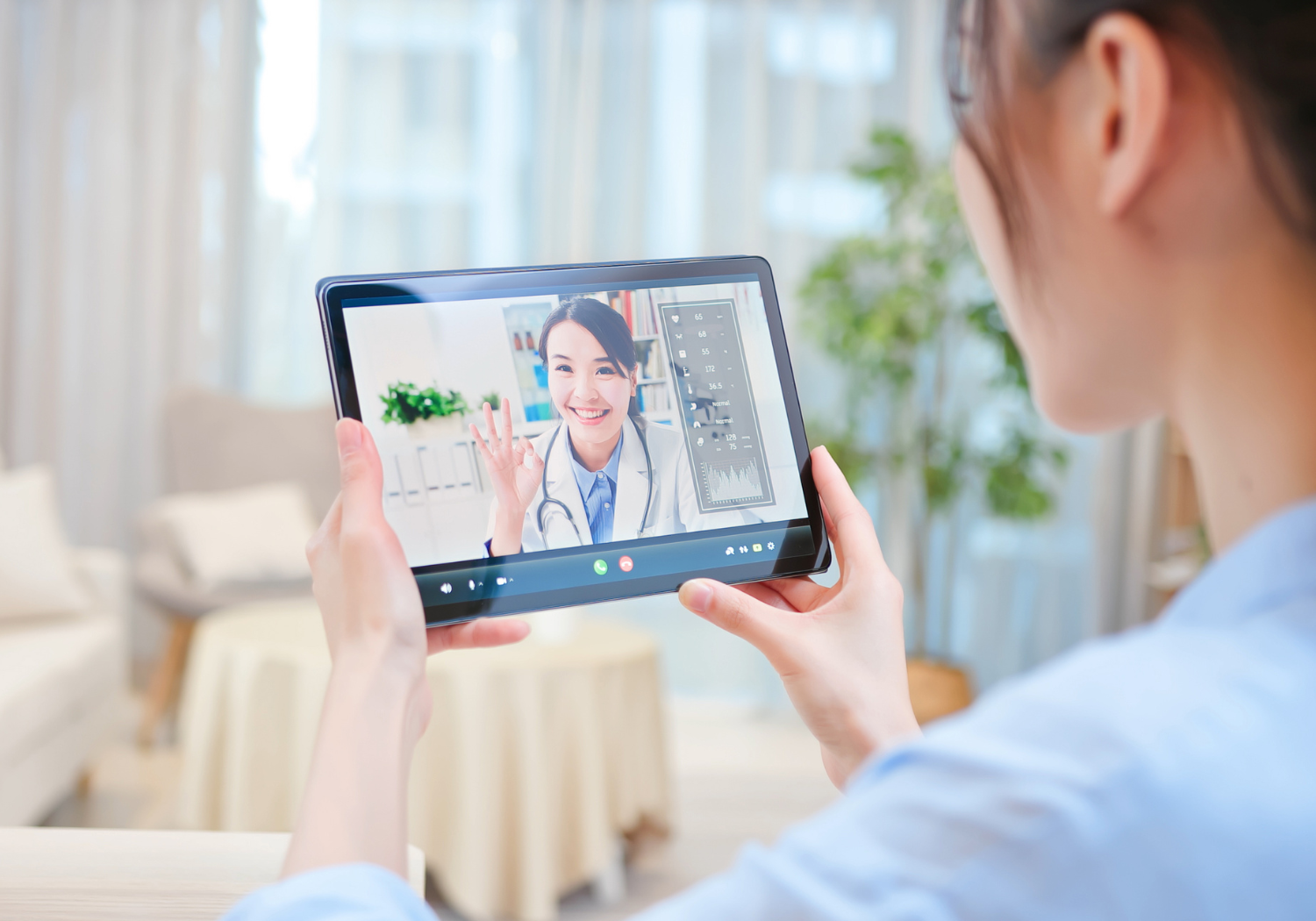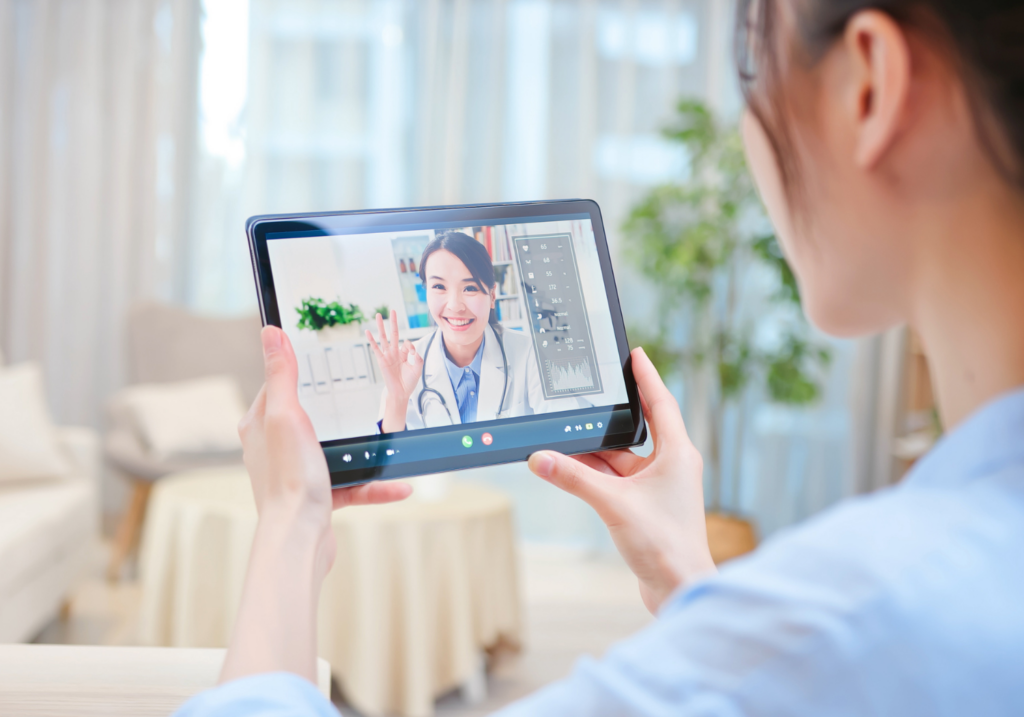 With the global pandemic, many traditionally office based jobs have transitioned to online or remote opportunities by necessity. Some of these, may now be thought of a better suited as virtual jobs.
This is the case for telemedicine and online therapy work that used to be done at a doctor's office and which is now done via video call.
For doctors, general practitioners therapists, psychologist and psychiatrists, the adoption rate of Zoom has opened a world of opportunities to offer their services to clients in other geographies or to supplement their regular work with specific consultations for primary care and non-urgent needs.
Telemedicine is now a possibility through the services offered by many insurance companies, hospitals and platforms specifically set up for this.
However, there are legal requirements that need to be followed which will depend on the country you are licensed in and where you are, so you should research that in-depth before embarking.
What to expect: This is the ideal remote job for those who already had a portfolio of client who were forced to transition online during the pandemic and are now staying as online appointments. They don't care where you are based as long as your availability remains open.
However, the same considerations that apply to other client-facing online jobs are relevant here as the time difference of where you travel to compared to your clients location may make it unsustainable to spend too much time away in the opposite time zone

.


My therapist moved from Singapore to the UK and we maintained our appointments.
Salaries:

Salaries for telemedicine professionals are relatively high and going online or remotely means that you could move to a country with a lower cost of living and save not only on the fancy office you longer need, but also on your daily expenses. Or just travel all the time and organize your schedule to suit your appointments.
Requirements: These are jobs that require a degree in higher education and thus are not something you can just pick up.
How to get a job in telemedicine:

Besides taking your own clients online, you can also sign up for the various online telehealth portals that
Useful resources to get started as a blogger
There are many platforms and portals for people to find specialists and for professionals to offer their services:
Mobidoctor is a European platform for doctors to find telemedicine jobs.
Teleadoc is the same but for the US and Canada.
Blogging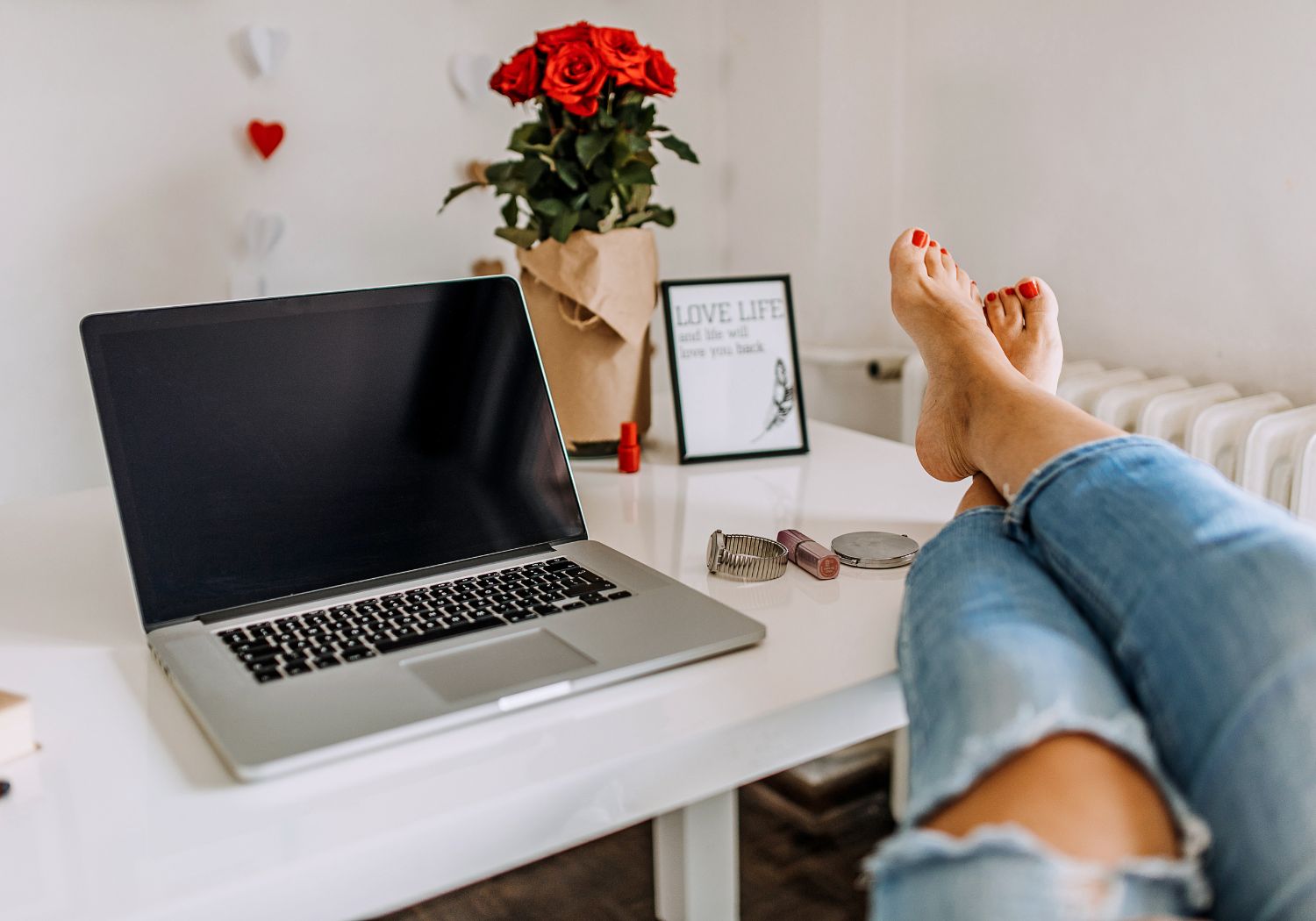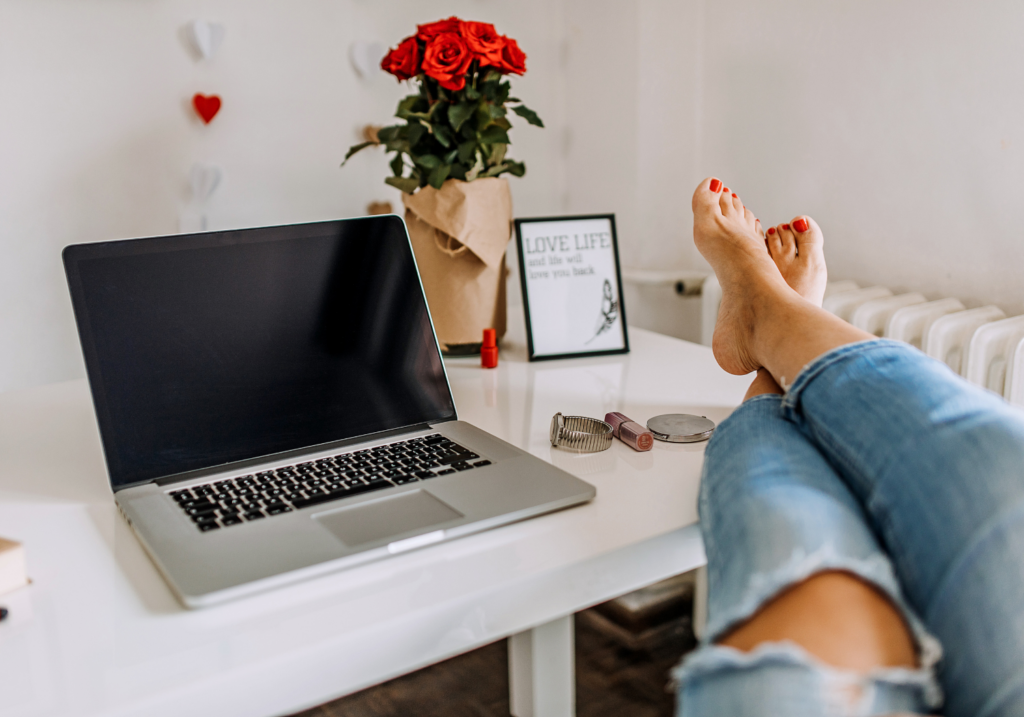 Over 5 million blog posts are published every day so it should come as no surprise that becoming a blogger is one of the most obvious ways to have an online job that you can do from anywhere.
All you need to set up this online job is a laptop and internet connection. You don't even need to be a travel blogger, you can work from anywhere in any blogging niche.
However, most bloggers who want a job that lets them travel pick travel blogging because of the opportunities it affords to do just that: travel.
When you start, you may not generate a lot of income straight away, but may be able to strike barter agreements with complimentary stays at beautiful hotels in exchange for coverage.
However, not all blogging niches will allow you to travel or work remotely.
Mommy bloggers or food bloggers usually have a harder time traveling the world while blogging because of the niche's need to have a base base, a studio, etc. this does not mean it is impossible in those niches to travel; there are many travel blogs which operate within the food niche and publish international recipes.
Blogs make money from a long list of sources (click here to read them all), from advertising and affiliate commissions to brand collaborations, social media posting, advertorials, or even online courses or masterclasses. Some niches are more conducive to certain monetization paths than others.
What to expect as a blogger: Getting paid to [travel, wear new clothes, try out new make-up] is one of the first reasons why people get into [travel, fashion or skin care] blogging. However, don't be fooled by how easy this sounds, you will need to work loing hours to grow you business to a decent size clear, this isn't a get-rich-quick online job. Headlines such as "So and so makes $xxxx every month traveling the world for free" only portray one side of the story. Building a successful blog is tough and you will need to devote significant time to it before it starts to generate an income.
Salaries: Blogs can make anything from $500 a month to $15,000 a month but the niche and strategy that you implement will determine your monetisation strategies and salaries. There are an infinite amount of revenue sources for bloggers and deciding where you will focus your business is key. Check out this survey of 200 bloggers to learn more about the business of blogging.
Requirements:

All you need to do to get started is a blog name, a URL and a hosting company, and this costs less than $100. This low barrier to entry means that a lot of people think this is the easiest job you can do while traveling. Low barrier to entry means lots start but few keep it up. Although it may seem that anyone can start a blog, successful bloggers need to master a variety of skills from writing to photography, editing, SEO, WordPress, etc.
How to get a job as a blogger:

Blogging is an entrepreneurial online job that you set up yourself. You can start it while still working on your full time job like I did, as a side hustle, or go all in and devote yourself full time to it. Taking courses when you start out is the best way to fast-track your success. If I knew when I started what I know now I would have saved 4 years.
Useful resources to get started as a blogger
There are many blogging courses out there and if you start searching a bit online you will be bombarded with ads. Some are legitimate, some are scams and some are just not good.
If there is something we (Mar and Meg) are good at is being able to tell you the courses that are worth it, because we have tried them and we are successful bloggers with online jobs making $5,000-$15,000 a month.
Authority Hacker: If you are serious about SEO, then I would recommend you go for AH's premium courses. I have been listening to their podcast for years and they truly are experts sharing knowledge that most others don't even know about. This isa. more expensive course but mostly focused on growing affiliate sites that generate revenue from recommending products (eg. you receive a commission when recommending a product a reader buys).
Tom and Anna from Adventure in You grew a business from nothing and now teach others how to. They have 70,000 members in their newsletter and are very good at monetizing their blog. Their course is another great one we highly recommend. You can start with a free blogging course and see if this is for you first before you pay any money, maybe you'll discover blogging is not really what you want. Join their FREE Blogging fast lane course.
Flirting over text
Phrendy is a platform where you can find text messaging "friends" that you have a conversation with.
This is a kind of online part time job (you could also do this full time though it may become repetitive and exhausting) recommended by the members of our Solo Female Travelers community that can be done on the go and without a fixed location and with limited investment.
Text messaging with people is a more removed version of webcaming or OnlyFans that only requires you to text someone who messages you first and flirt with them. One of our community members who mentioned she makes money online this way says:
"Sometimes it gets risqué but it's fully online"
For every text message you send to someone who has initiated a conversation, the more money you get paid. If you initiate the conversation, you "buy the drinks" and pay them for the chat.
What to expect on Phrendy: Messages can get heated up but that is the whole point of the app. The quicker you respond, the higher the pay out. You can also move to video or chat calls and you can keep your anonymity throughout, although you must take an in-app photo to get started so they ensure no fake profiles or bots / scam or catfishing.
Salaries: You get paid $0.35 per message so you could potentially make quite a bit depending on how much you text or if you want to move to video / phone call, you can make between $48a and $66 per hour chatting with other members on voice / video call. Your phone number is never shared as you do this via the app.
Requirements: You will need an Android phone because this is an app based job that does not yet have an iPhone equivalent. You also need to be based in the US or Canada as it is not available elsewhere, and above the age of 18.
How to get started on Phrendy: Download the app and set up a profile by picking a name (alias recommended) and taking a picture, then choose how flirtatious you want to be and answer a few more questions.
Useful resources to get started on Phrendy
This is a good review with a lot of useful info on how to get started and how it works.
Day trader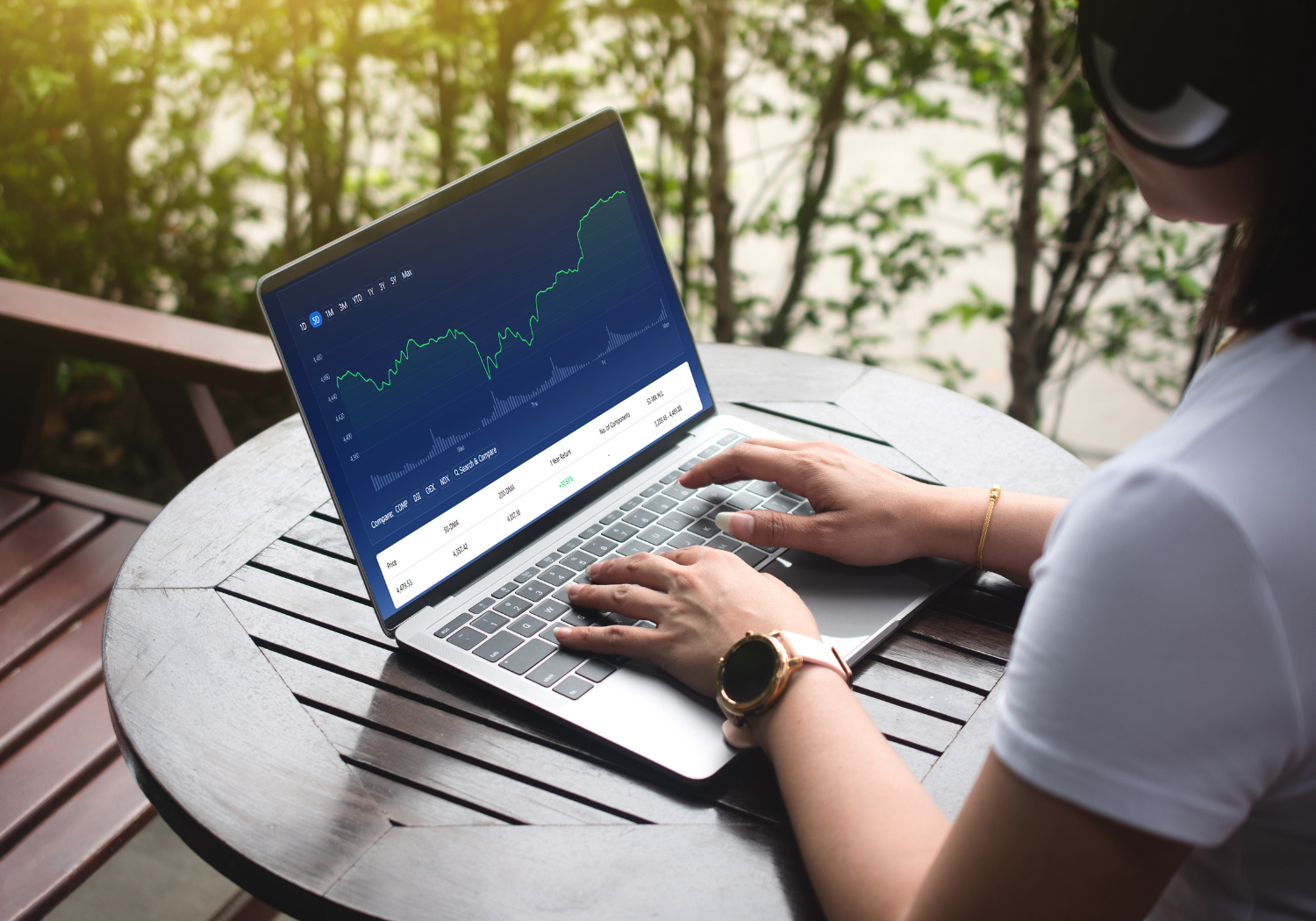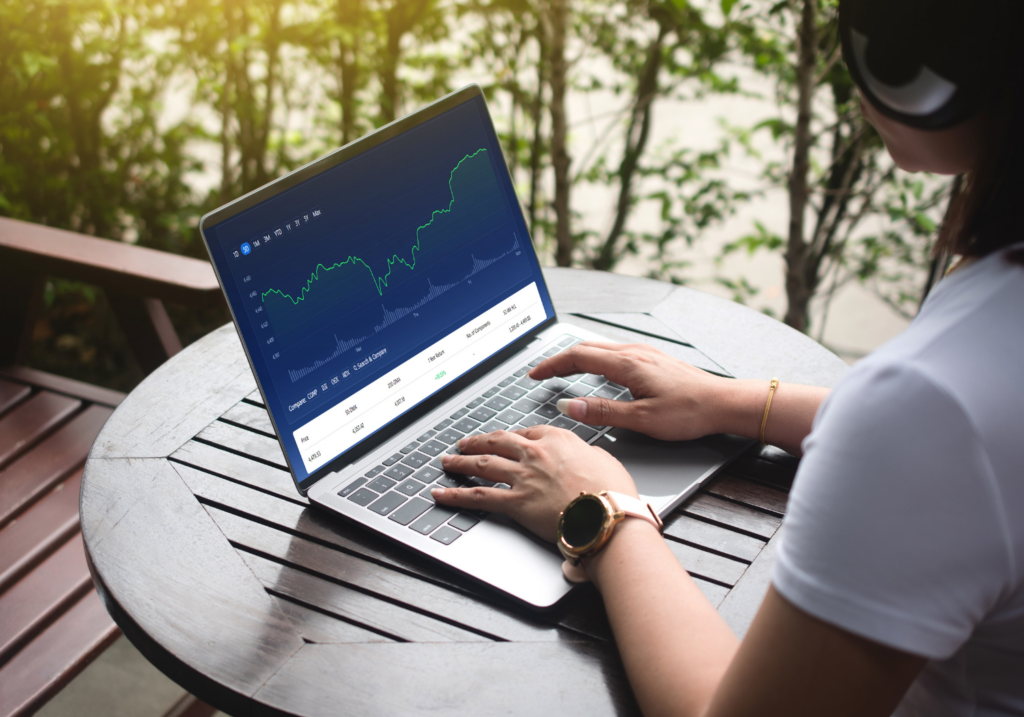 Day trading is a relatively easy to get started on remote job that can truly be done from anywhere, so it makes for a great online job that alpoows you to travel.
While it may seem that you need four years and a university degree to understand how the stock exchange works, the reality is that you can learn the basics by simply taking a course.
Before you run to open a stock trading account and lose thousands, I will admit that some people are better at it than others and there are a lot of nuances with regards to where you live and what you can do and how successful you can be as a result. But, it is an easy online job that can be done from anywhere and that you can take with you.
This kind of job entails you taking (usually small) positions on stocks and then selling or buying quite quickly as you make gains, often daily.
The difference between this and being a stock trader for a big company is that you are trading your own money, and you take many positions which you keep only for a short period of time.
It is all about the frequency of small gains and about reading the stock market to identify patterns, rather than taking long term positions or relying on dividends. If you are right, you can make big gains, if you are wrong, you can lose all your money.
What to expect as a day trader: Day trading has become popular because of the publicity around it requiring you to work very little, sometimes just a couple of hours a day, to make thousands.
While this may be the case for the successful ones, newbies may need to be watching the stock market for hours every day before they are able to identify patterns.
Bear in mind that the stock market opens during a certain number of hours every day so you will need internet access and to be awake during those, this makes it possible to travel and work but may limit you in terms of time zone.
Salaries: You can really earn anything day trading and successful ones could be making thousands in a day. This may be followed by days where you earn nothing, or even lose some. This kind of volatility and high risk makes it an unsuitable job for most.
Requirements: No degree is needed to pursue a job in day trading; you work for yourself and can get started anytime, but you will need at least a small amount of money to start trading and a certain personality to remain calm even in the case of great losses or gains.
How to get started as a day trader: You will need a brokerage account to be able to get started. Depending on where you are and where you want to trade, you may need to use one of the platforms to have access to the stick markets in the US. You will also need a starter amount to "play with" and to learn the ropes from some of the reputable courses.
Useful resources to get started as a day trader
The vast majority of day traders fail at it, read more before getting started so you can learn the basics and asses if it is for you.
Websites devoted to the topic of day trading.
Bookkeeper

/ Tax Accountant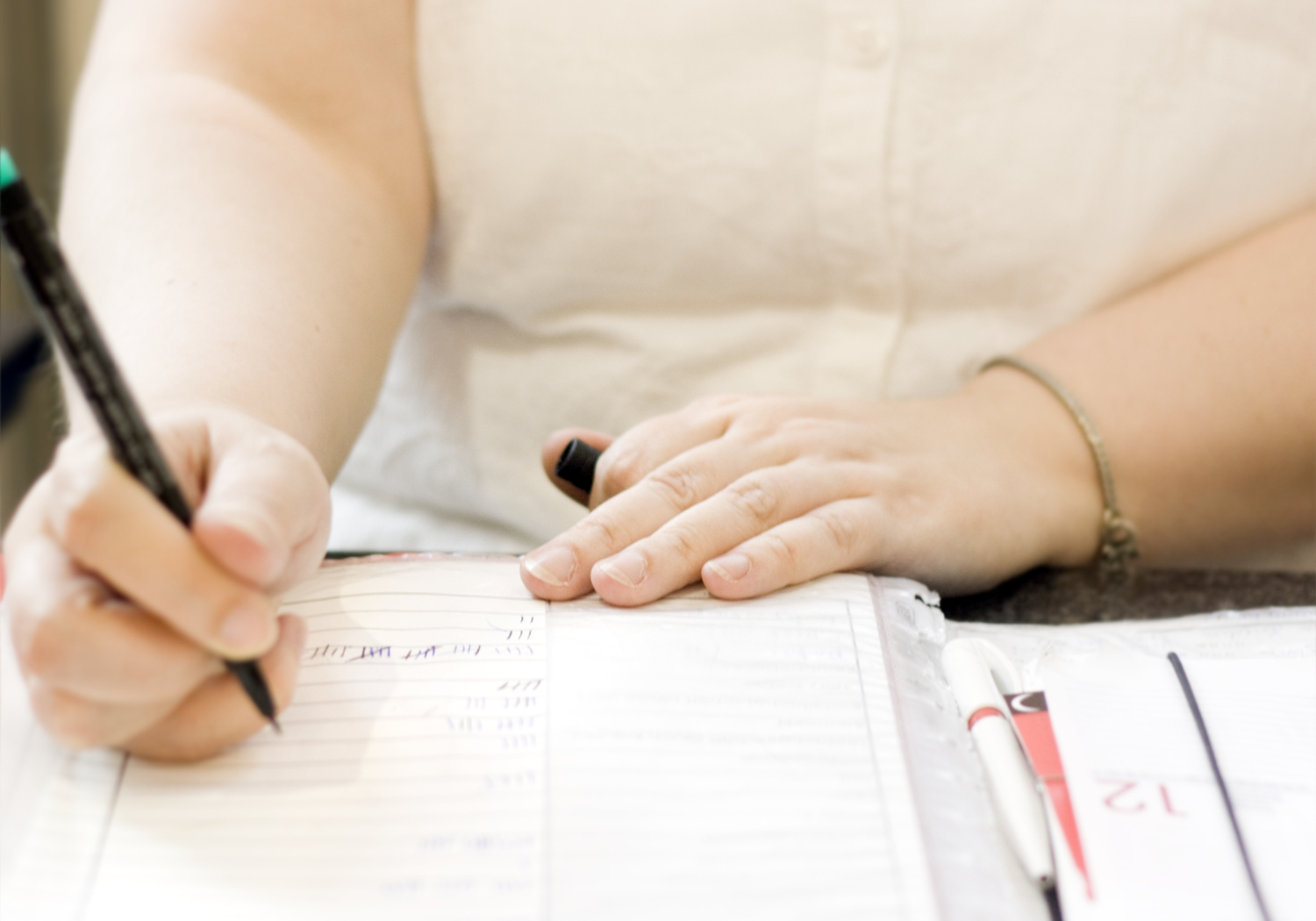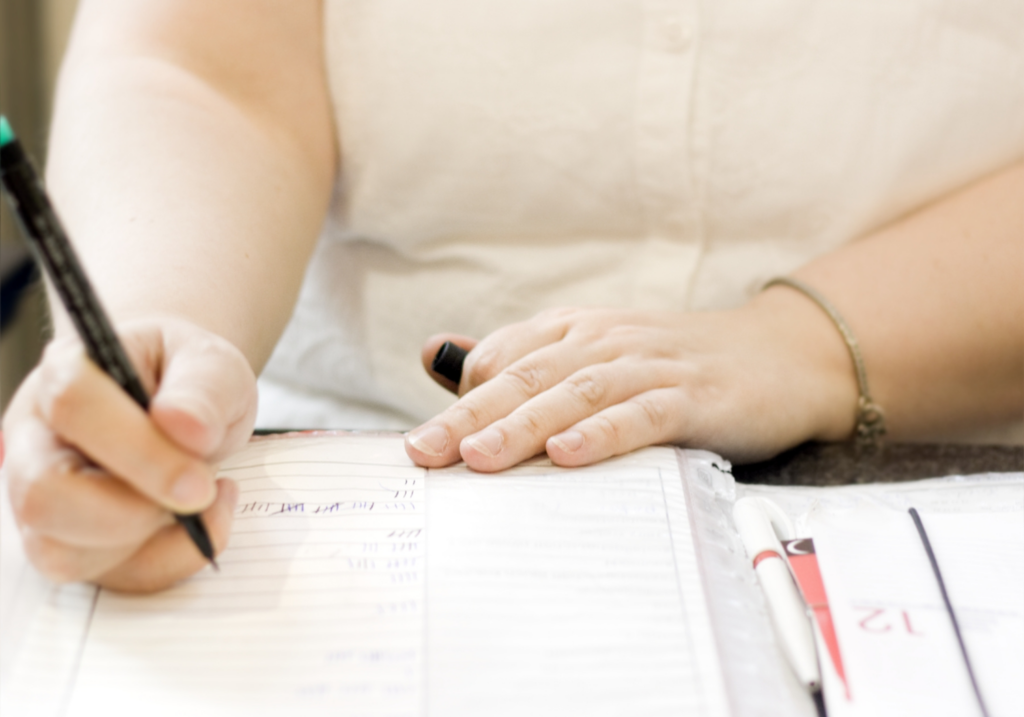 Many companies hire freelance bookkeepers to do their annual filings and taxes or their monthly accounting.
It is easy to send scanned copies or images of all the receipts and electronic invoices to your accountant wherever he or she is in the world, or to use online accounting systems such as Quick Works which can then be the basis for annual filing.
This why this otherwise brick and mortar sounding job is actually one of the easiest to do remotely while traveling the world.
Case in point, I've never met my own accountant and do everything online, despite the fact that his office is only a few minutes away.
If you want to not only work and travel but actually have a lot of time off, consider specialising in tax filings, which are a one-off, once a year task that all companies need support with. One of our members says:
"My mom has built her tax preparing business so that she could work only during tax season (Mid Jan-April) and make a full salary for the year. All you need to do is take a tax course to get started."
There you go, you could be a tax accountant rather than a bookkeeper.
What to expect as a bookkeeper:

Bookkeeping is a job that can easily be done online from anywhere which is why it is such a common virtual job. It has peak months during tax season, but can otherwise have predictable workloads that can easily be managed around travel. You need to have a good handle of spreadsheets and be a detail-oriented person, you can't make mistakes when entering a figure and need to be able to double check everything. Being a numbers person is a must as this is what you'll be doing all day.
Salaries:

Salaries will depend on the amount of clients and rates. Monthly packages are common, with a set of monthly recurrent commitments from your client. This means that your monthly income tends to be quite stable with small variations on clients.
Requirements:

You will usually need to have a degree in accounting or similar formal education depending on the country you are focusing on. Taxation and accounting are country dependent, so your degree will be tied to the legal framework you work in.

You may also need to pay for accounting software that your clients use.
How to get an online / remote job as a bookkeeper:

This is not a job for everyone and you will need experience doing the job to understand the legal and accounting requirements first. However, it is not a job that cannot be learned

. Typically, people start with a regular office job and then move online. You could take your office job remote or set up your own business. Word of mouth is the best way to grow your business.
Useful resources to get started as an online bookkeeper
Flexjobs remote job portal

lists many virtual bookkeeper opportunities

Accounting Department

for remote accounting and bookkeeping jobs in the US

Belay

is a website to find virtual assistants including bookkeepers

, so you could list yourself on it

Accounting jobs on

Upwork

Start an online virtual bookkeeping business with

Bookkeeper Launch

, a website that helps you get started launching your own virtual bookkeeping company
Graphic Designer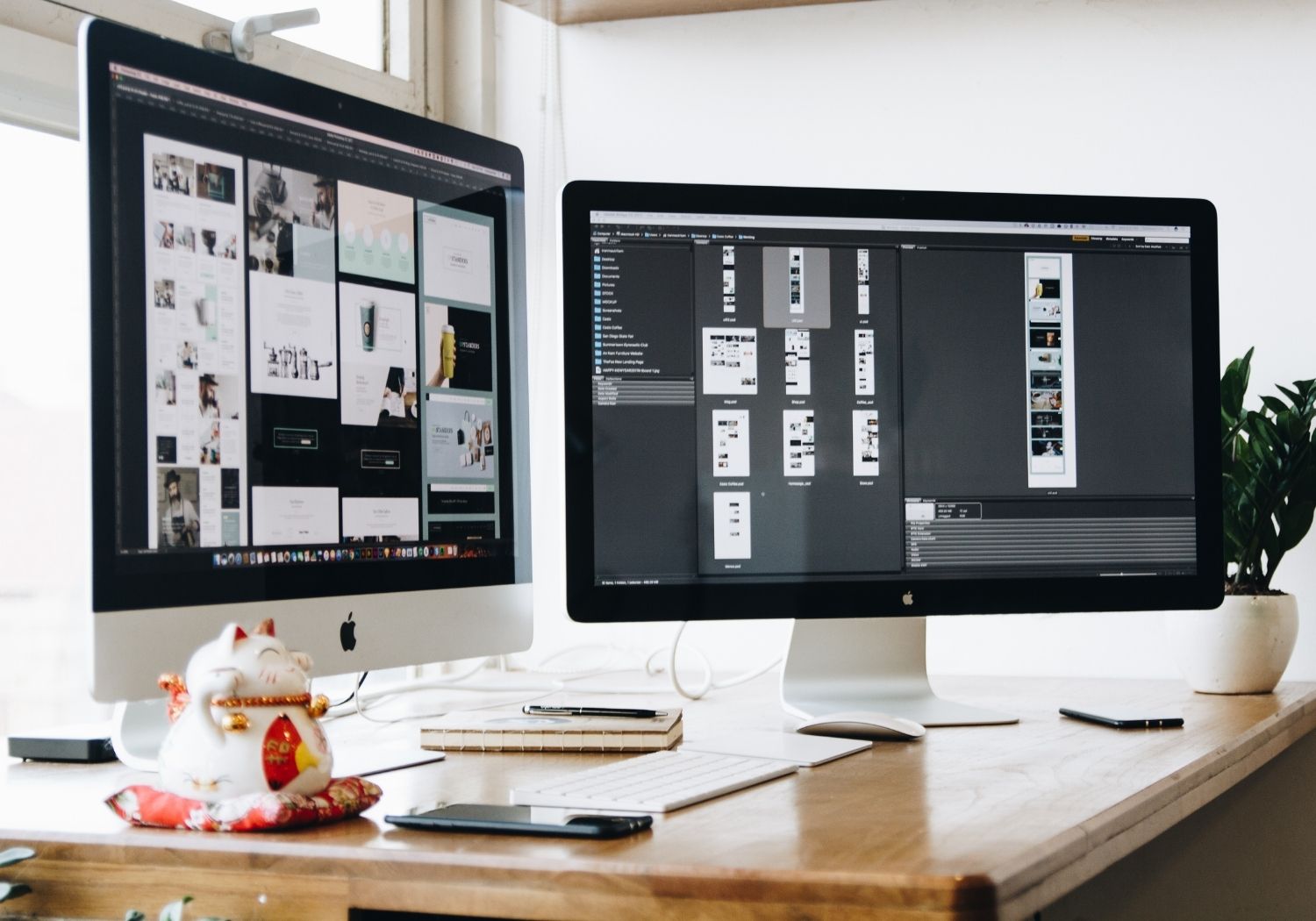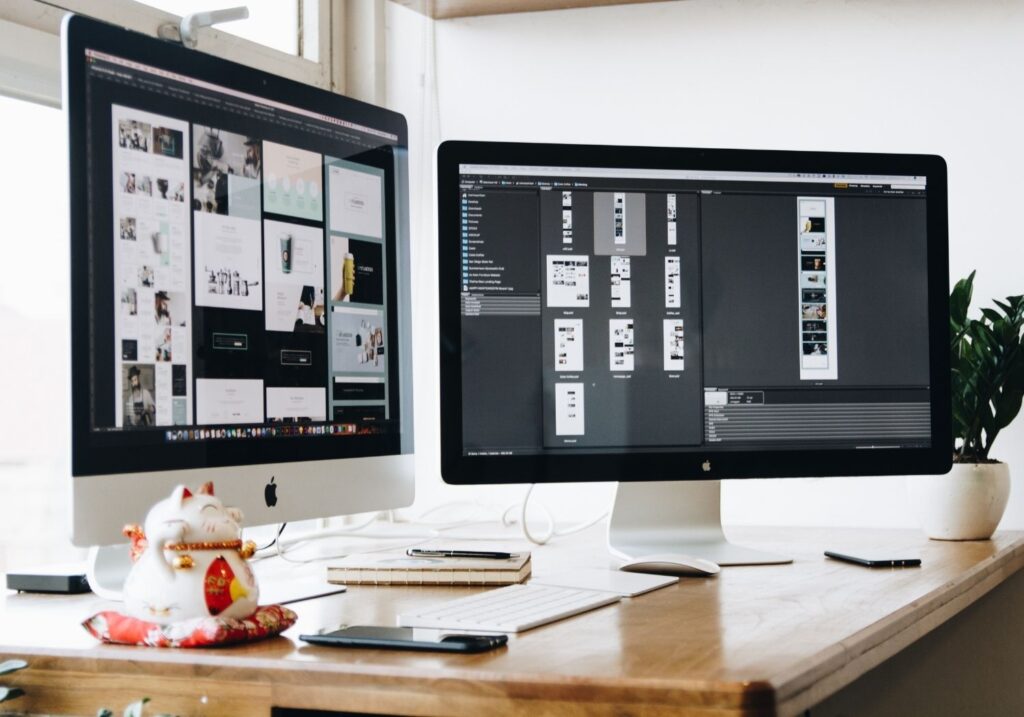 Graphic designers were some of the first digital nomads that existed. As this is not a job that you need to be physically next to a client to do, it is one of the easiest remote jobs you can do while traveling.
What's more, the job itself is part of the digital economy so it is even more geared towards online freelancers, virtual employees and generally anyone who is looking to work and travel.
In fact, it's actually rare nowadays to find a graphic designer who has a regular company with a fixed office space or who works with local clients, almost all the graphic designers I know are remote and work from various places.
What to expect as a graphic designer:

As a graphic designer who works remotely, you can set your own pace and your own workload and accept projects depending on availability. Word of mouth is powerful as are repeat customers, but there are lots of online platforms that match graphic designers with clients.

Because this is by definition contract work, your workload will vary and you will have to continuously find new clients. Unless you are just a remote graphic designer for a company working exclusively or mostly for them, in which case you will have set hours and deliverables with the ability to work from anywhere.
Salaries:

Salaries vary significantly based on experience and portfolio. Some graphic designers do repetitive simple work that takes little effort and can be sold for lower amounts (eg. photo editing or logo creation) whereas others focus on larger custom-made projects that can span a longer time period and be worth a large sum (eg. rebranding, editing of monthly magazines).
Requirements:

A good online portfolio, testimonials and referrals are more important than any degree if you are keen to get started as an independent graphic designer because almost nobody will ask for formal education but they will need to see your previous work.

Behance and Designspiration are great sites for portfolio inspiration and to create your own.
How to get a job as a graphic designer:

Because you need referrals and previous work to get jobs as a graphic designer, you should start by listing your profile in the many platforms entirely devoted to finding graphic designers as listed below. You should also make sure everyone you know is aware of your skill and business so they can refer opportunities to you.

Once you have built your portfolio, it is more likely others will find you directly by seeing your work or getting a recommendation from a previous client, or that you start to get repeat business from previous clients.
Other resources to get started as a graphic designer
Programmer or Web Developer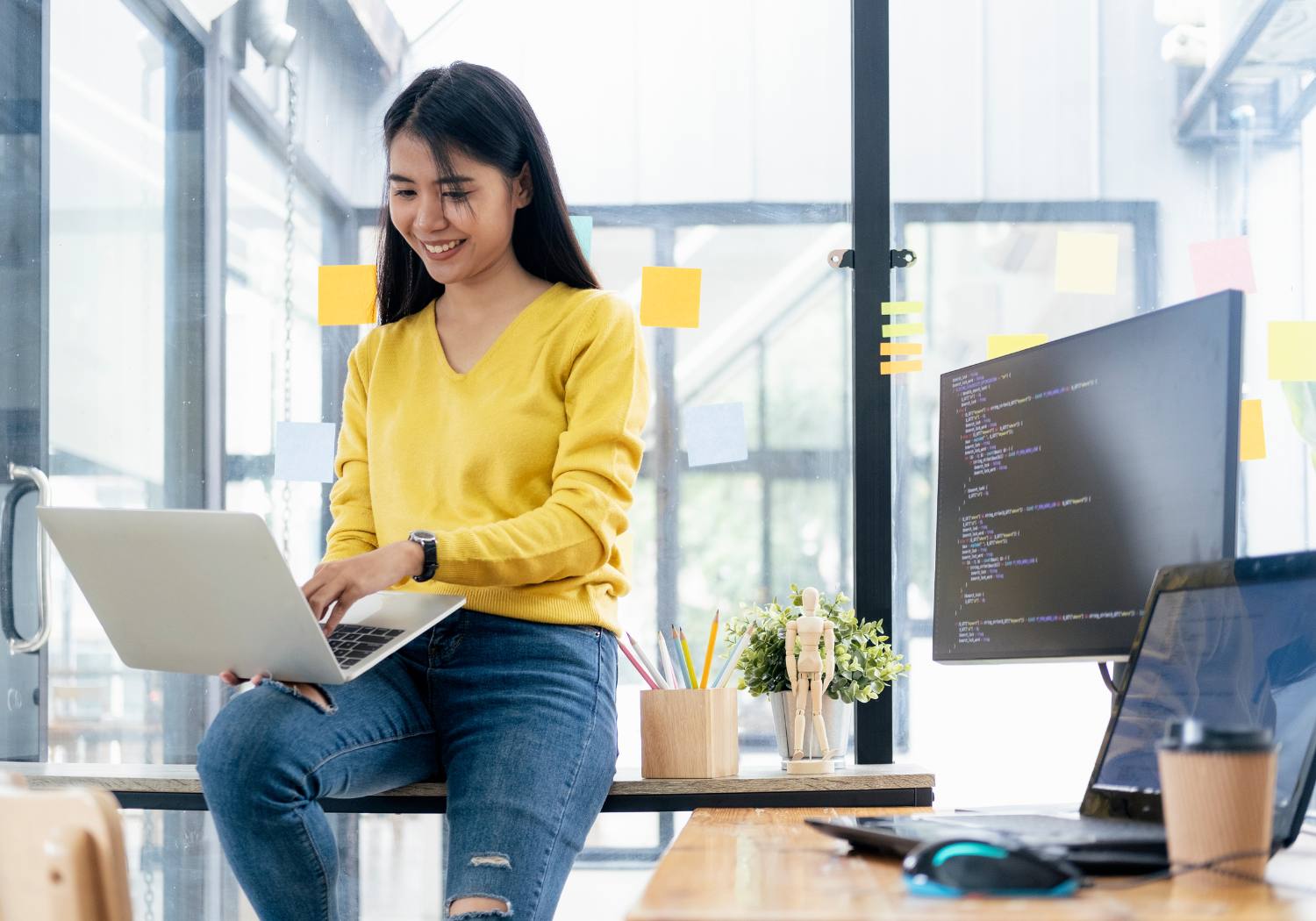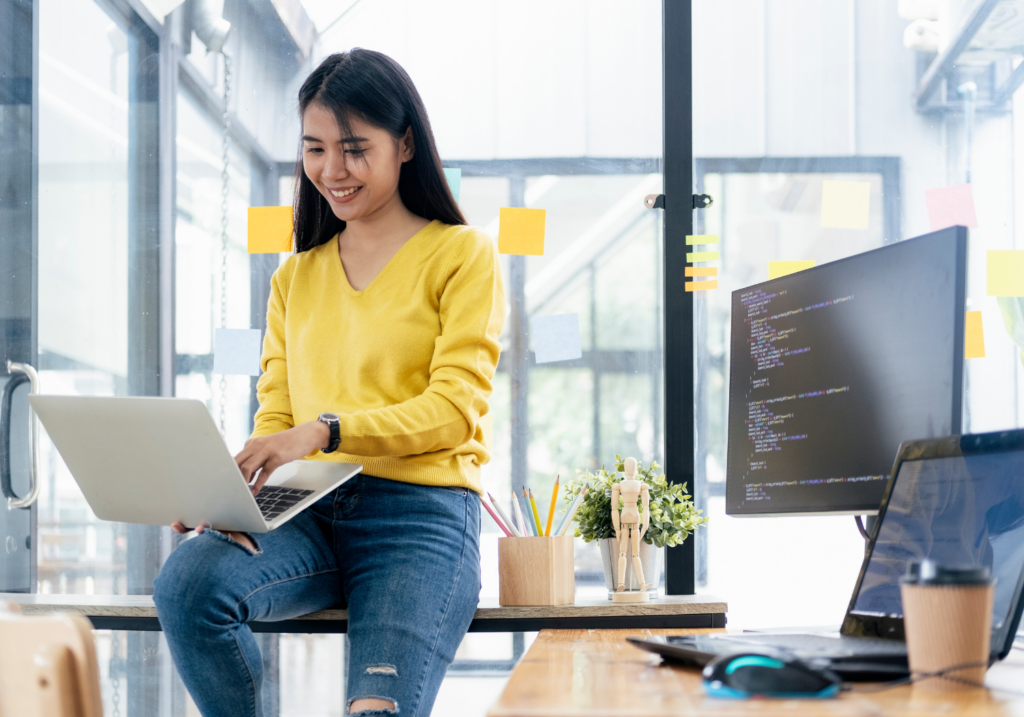 If you are more of a techie who likes to work on your own with your computer, you might be a good web developer or programmer.
The good news is that this is a profession that is quite lucrative and which can be learned without a university degree. It is also one of the best suited as a remote and / or online job because you don't need to sit next to someone or see them face to face to get the work done.
From experience, developers / programmers are some of the worst at keeping hours and prefer to work late nights or when others aren't around, so it is the perfect profession to move online and do when traveling.
What to expect as a developer:

Web developers used to have formal education and degrees but are increasingly self-taught or trained via online courses. This is because technology changes so fast that it can no longer be taught in a classroom. If you're a techie and have always loved computers and creating things from scratch, this is the time to start learning.
Salaries:

Web developers tend to get paid quite well although in the remote work space global competition from countries with lower cost of living has brought rates down.

Developer hubs are also emerging in places such as Eastern Europe and South Asia as local schools and institutes promote computer education and communities form around the topic.
Requirements:

You need to learn coding in the main languages to be able to work in this field. In the resources section below there are several sites with online courses. There are also boot camps where you can fast-track your learning.
How to get a job as a web developer:

After you acquire your qualification / experience, you can apply for jobs on the portals mentioned below. You can also attend hackathons. If you plan to set up your own business, you should network with people in your industry online. Facebook groups are very good for that. Lastly, you can also set up your seller profile on Fiverr and start selling your piecemeal services there, this could lead to larger projects when you develop rapport with some of your clients. Referrals are critical in this industry.
Useful resources to work as a remote developer
Online English Teacher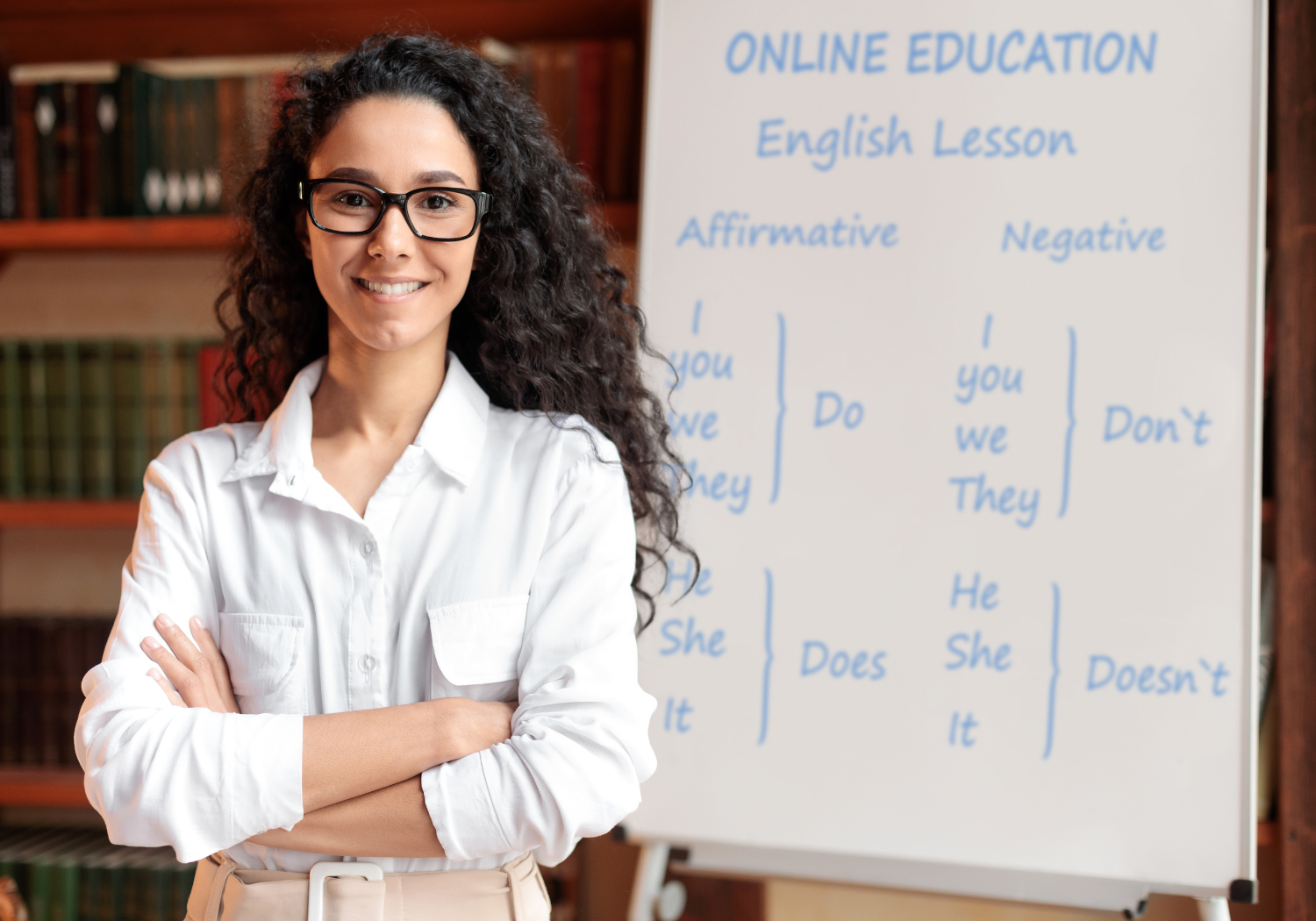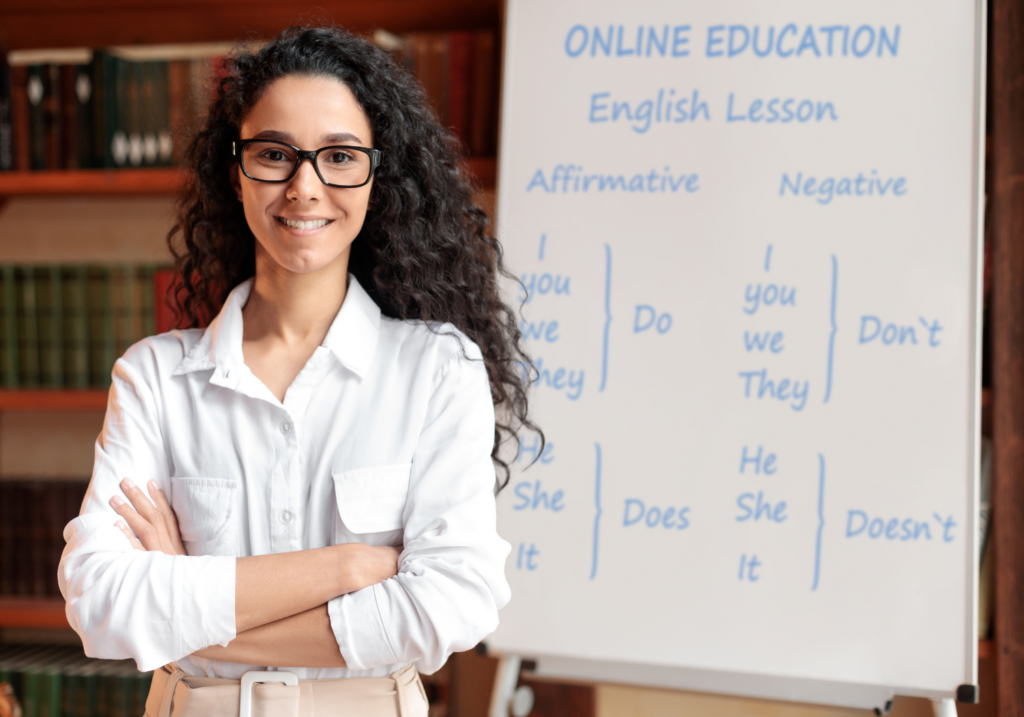 Teaching English has become one of the most popular online and remote jobs in recent years, especially during the pandemic where one of the largest English learning markets (China) closed down.
Many people prefer a nomadic lifestyle and want to teach English online instead of abroad in a classroom because of the flexibility it affords.
Thankfully, as demand for this kind of remote job increased, so did the number of platforms offering this kind of virtual job opportuntiy, making this one of the fastest growing remote job types.
What makes teaching English online extra interesting to many who want a job that allows them to travel is that some of the platforms don't even require you to have a teaching certificate or be a native English speaker – some of the jobs involve simple conversation and just require you to speak live with one or more students in a free-flow format.
What to expect as an English teacher:

Because you are teaching online, this is a job you can do that from anywhere in the world. However, the location and time zone of your clients may determine your working hours and if you are in a time zone that is significantly different from your client's, you could be required to work during the night. For example

, if you are in the US and your clients are in Asia.
Salaries:

Salaries are paid per hour and can range from $10 to $50. Because you are teaching one or a few people at the same time, income is not scalable, to make more money you will have to work longer hours. However, you can also choose to take breaks and depending on who you teach, you may enjoy extended summer holidays.
Requirements:

Some of the platforms require you to have a degree, some require a TEFL certificate, others require no education at all but will only take native English speakers from some countries. You can work as many hours as you want but you need to bear in mind that on some platforms, peak scheduling hours tend to be evening time in China, this could be middle of the night in the US west coast or lunch time in Europe.
How to get a job as an online English teacher:

It is really easy nowadays to find online English teaching jobs as there are several platforms which offer them. Look at the resource section below for more details on the most popular platforms. While certifications are not essential, having them will set you apart from others and increase your hourly rate, they will also give you the skills and tools to be a better teacher so I strongly recommend you consider a TEFL/ TESOL certification.
Other resources to get started as an online English teacher
International TEFL and TESOL Training is the most complete resource to gain certifications to teach English abroad or online and they have been in this industry since the 1990s so you know they have decades of experience and relationships with schools from all over the world if you wanted a job abroad instead of online. Members of the Solo Female Travelers community get 10% OFF regular prices when applying for the courses here.
Palfish has evolved a lot since launching thanks to its success and as a result in changes in laws in Chian which was its main focus. This entirely app-based platform provides foreign English teachers to kids in China for conversations. Their fluency comes with lower rates ($10-$18 per hour on average) but the good news is that there was no curriculum and no commitment on hours. You can check the Palfish Facebook page for updates and latest developments as they don't have any proper English site. Here is a good review from a teacher with pros and cons.
VIPkid is another great service to find online English teaching jobs. The curriculum is set and you pick the hours you want to work. Hourly rate is between $7 to $9 for each 25min session which translates into $22 an hour, you cannot set your own rates. Having a Bachelor's degree (on any topic) is a must and there is a minimum of 6 months contract (though you pick the hours). VIPKid requires teachers to be from the US or Canada only.
Digital Marketing Consultant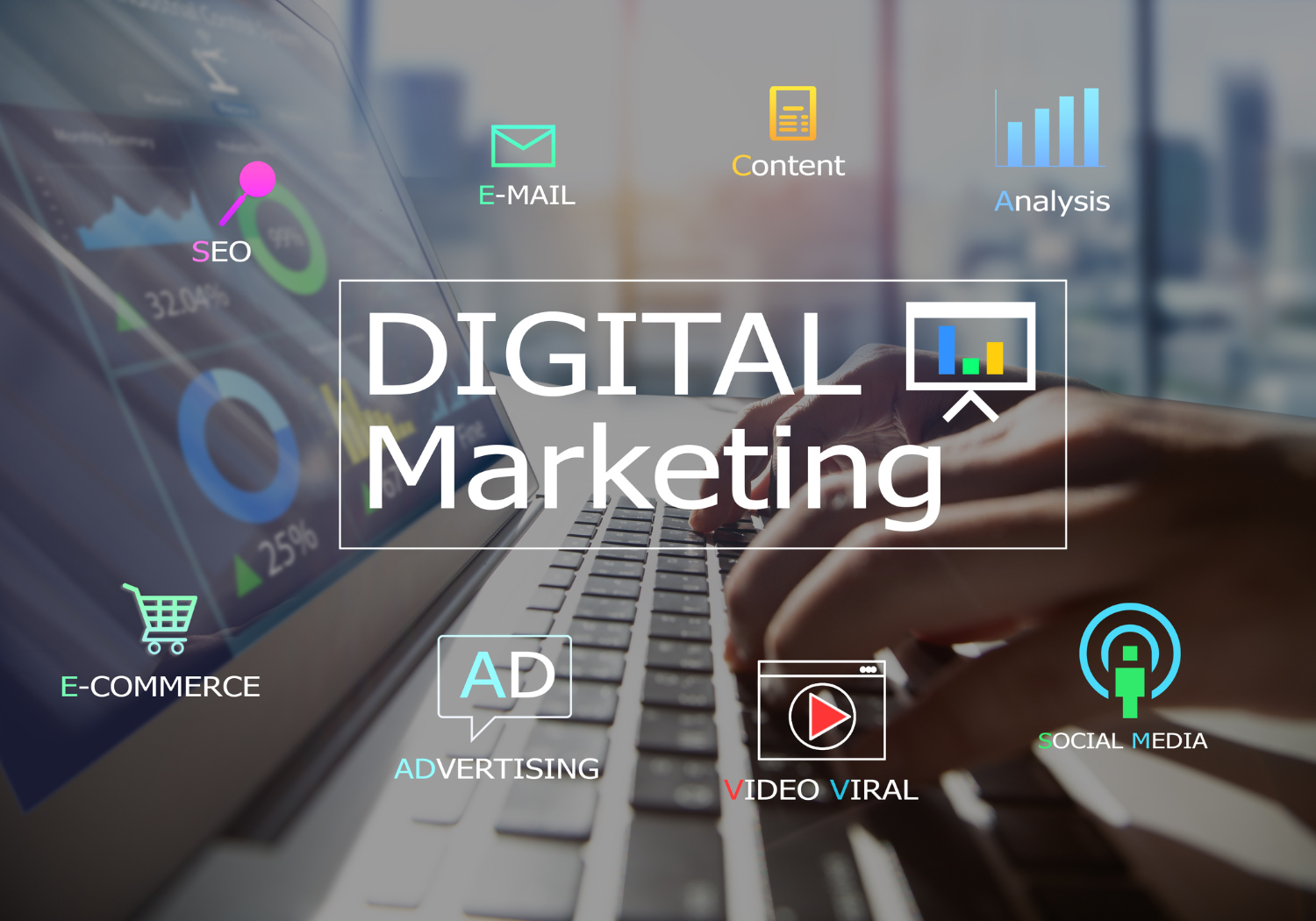 Digital marketing is a new career that did not exist 15 years ago and is now a growing industry with increasing demand and a good profile for those looking for a remote job that allows you to travel.
A Digital Marketing Consultant helps clients in any aspect of digital marketing, from social media advertising to Search Engine Optimization, to paid ads to coming up with a digital marketing strategy.
Projects vary significantly depending on what aspect you focus on, your skills and experience as well as the industry you choose. Specializing in a sector or industry makes it easier to get clients and to develop an area of expertise as the challenges are not the same in all sectors.
I have been an online digital marketing consultant for years now. While this is a job which benefits from being based in a location, for networking and client relationship building face to face, it is a job that allows you to travel because you can do the actual work from anywhere. The job itself is online and your clients are understanding of your travel schedule.
In my case, I work only with clients in the travel and hospitality industries and this helps me stay up to date and become a trusted advisor. It also helps me network at industry-specific events and get speaking opportunities that have brought in clients.
This is usually a job one transitions to after becoming an expert in one of the aspects of digital marketing.
For example, maybe you are knowledgeable on social media and social media advertising, so instead of working on the execution part of the job, you can turn that into digital marketing projects that also have a strategic component.
What to expect as a digital marketing consultant:

As this is a project-based kind of job you might go through busy and quiet periods. Finding a constant stream of clients is difficult which is why word of mouth and networking at conferences or industry events is critical.
Salaries:

There are two ways most consultants charge: by project or by hour. If you are mostly providing advisory support, it is probably easiest to charge by the hour for the time you take to prepare a recommendation or make an assessment. If you prefer to focus on certain types of projects, you can charge by project type.




You need to bear in mind that you are selling your time so your salary will be capped at the amount of hours you can work, unless you can outsource some of the elements to other team members of freelancers for a lower cost.
Requirements:

You obviously need to have experience in the field before you can start helping others.




Typically, consultants have formal education and come from the digital advertising industry. They have worked at large companies or have done the work for their own business before they decide to set up an independent firm. There are also some experts who decided to learn from scratch and became very successful too.




The most important first step is to gain experience and then create a website showing your digital marketing services portfolios with testimonials and case studies from successful brand collaborations, you then need to be a master of the trade and a good sales person.
How to get a job as a Digital Marketing Consultant:

Finding clients might be difficult when you are starting out, which is why putting yourself out there is necessary.




Speaking at relevant conferences in my niche has always been very useful, as is attending networking events and meet-ups.




You can also start by working for another digital marketing company as a remote account manager before going solo.




Lastly, depending on the type of digital marketing work you want to do, you could list your services on Fiverr.
Other resources:
SEO
Outreach Manager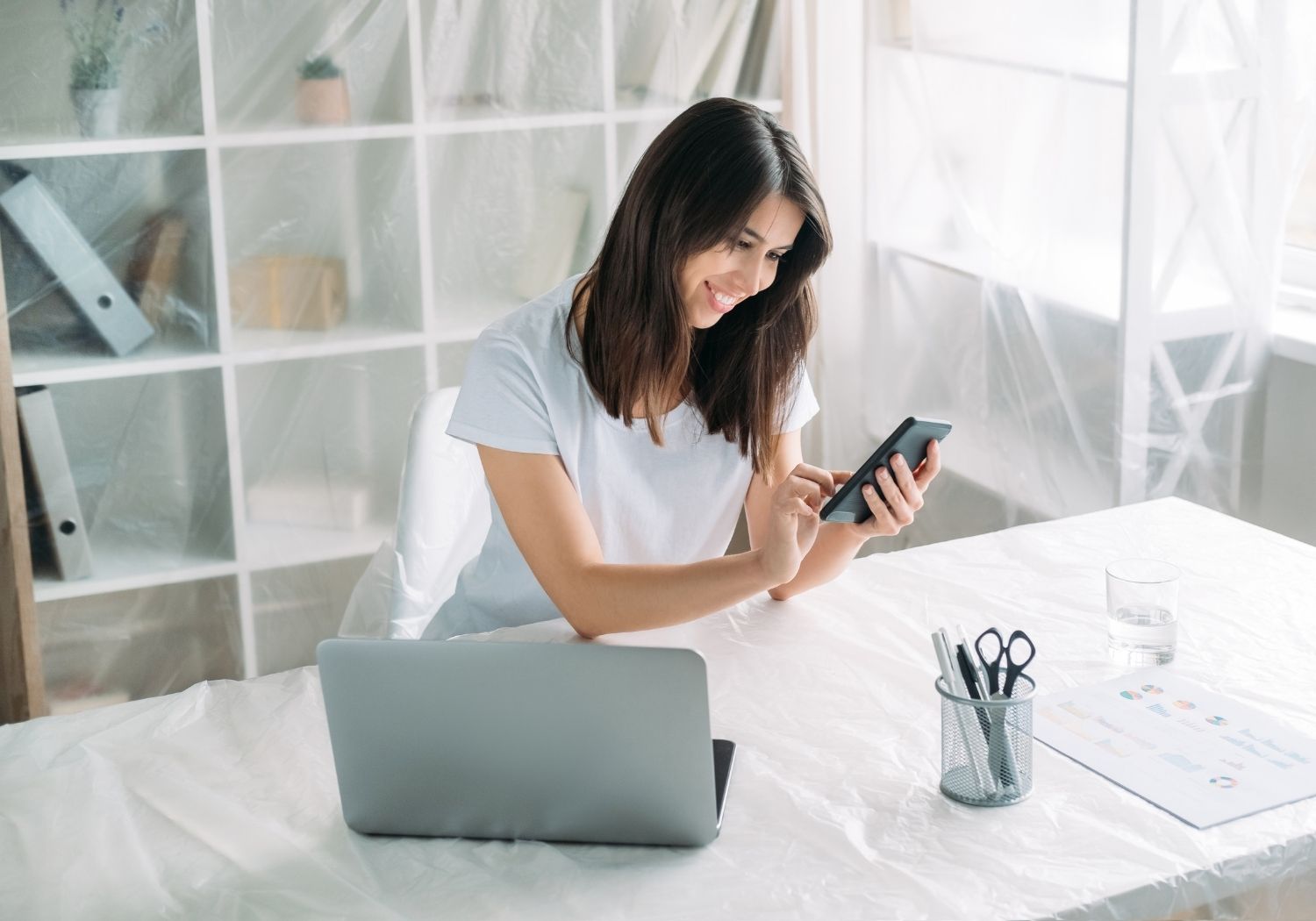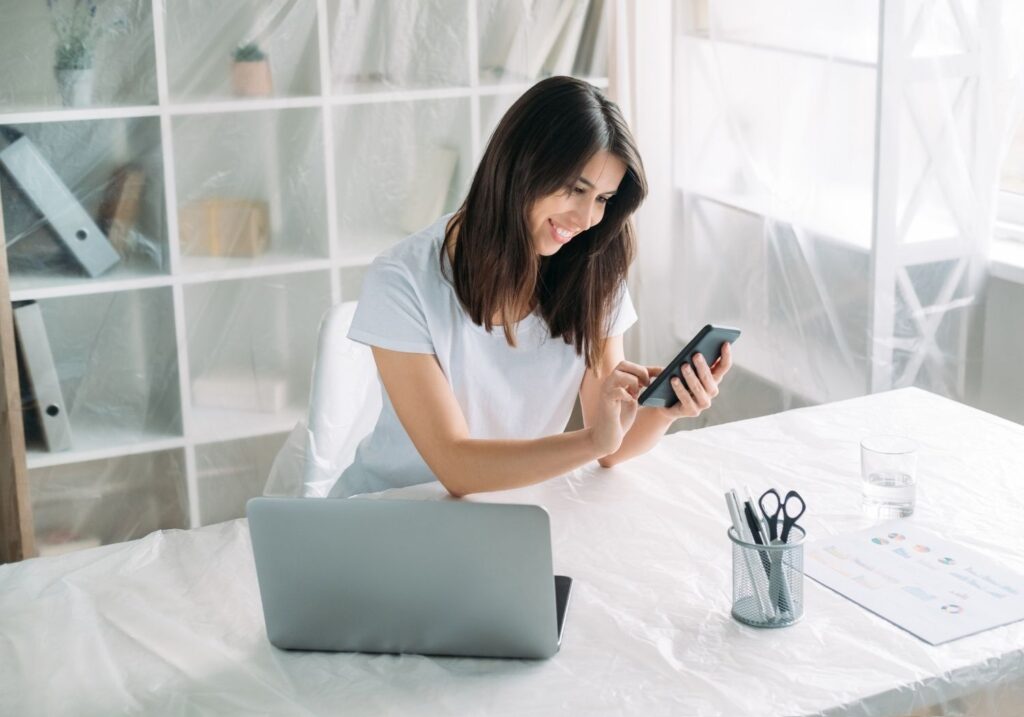 An outreach Manager is in charge of doing outreach efforts on behalf of clients to find guest posting, advertorial and link building opportunities all for Search Engine Optimization purposes.
The job consists of reaching out to target quality websites with a pitch for a guest post, an advertorial or a link building offer and negotiating the rates and content from there.
A guest post is an article that you write as an expert on a subject and want to publish in a website of your same niche. You provide quality content and the target website will credit you or your client and website for it with a link.
An advertorial post is a promotional article in nature that sells or markets a product or service. For example, a hotel chain might want an article about a new hotel opening published on a travel magazine. Links in advertorial posts should be marked for Google to understand they were paid for.
Link building consists of paying a target website to publish an article or include a link mentioning your website or your client's website. Links built this way are intended to trick Google into believing that the client did not pay for this link and it is earned credit.
As outreach work is entirely online-based and only requires an email address and some outreach marketing tools, it is one of the cheapest online jobs to set up. There are lots of available courses and online articles that talk about this and many people doing this job.
Unfortunately, competition has brought prices down and your best bet to make a good salary from it is by developing a large database of potential host websites and by working with digital marketing agencies who sell this service as part of a larger SEO project.
What to expect:

Your job basically entails reaching out to website owners and getting them to agree to publish a blog post written by your client / you about your client. If you have no or limited budget to pay them for the guest post you will spend a lot of time emailing without success. If your clients understand they need to allocate a budget to this you will have an easier time.
Salaries:

You can work an amount per article published or a commission that you take from the blogger's amount. For example, you could charge $50 per link placed in addition to the cost of the link paid to the publisher or agree an amount per link with the client and then try to negotiate payment with the bloggers so you can take a commission.
Requirements:

Not a lot of skills are required for this as the job can be easily learned from the many online resources available. A computer with email is the only minimum investment but you will most likely need an outreach tool such as hunter.io if you don't already have a database or a way to get it.
How to get an online job as an outreach manager:

You can set up on your own and look out for clients directly. Typically, those who do that on their own can because they have built a network of clients they have previously worked with as website owners or because they have built a portfolio by cold calling potential clients. Platforms like Fiverr allow you to advertise your services and find clients at your desired price.
Other resources to find Outreach Manager jobs
Flexjobs remote job portal

, as always a good idea

Fiverr

tends to be a popular place for clients to find outreach managers, and it is difficult to carve a niche when everyone charges extremely low rates so you will have to look at what everyone is doing and see how you can differentiate beyond cheaper rates
Coach

ing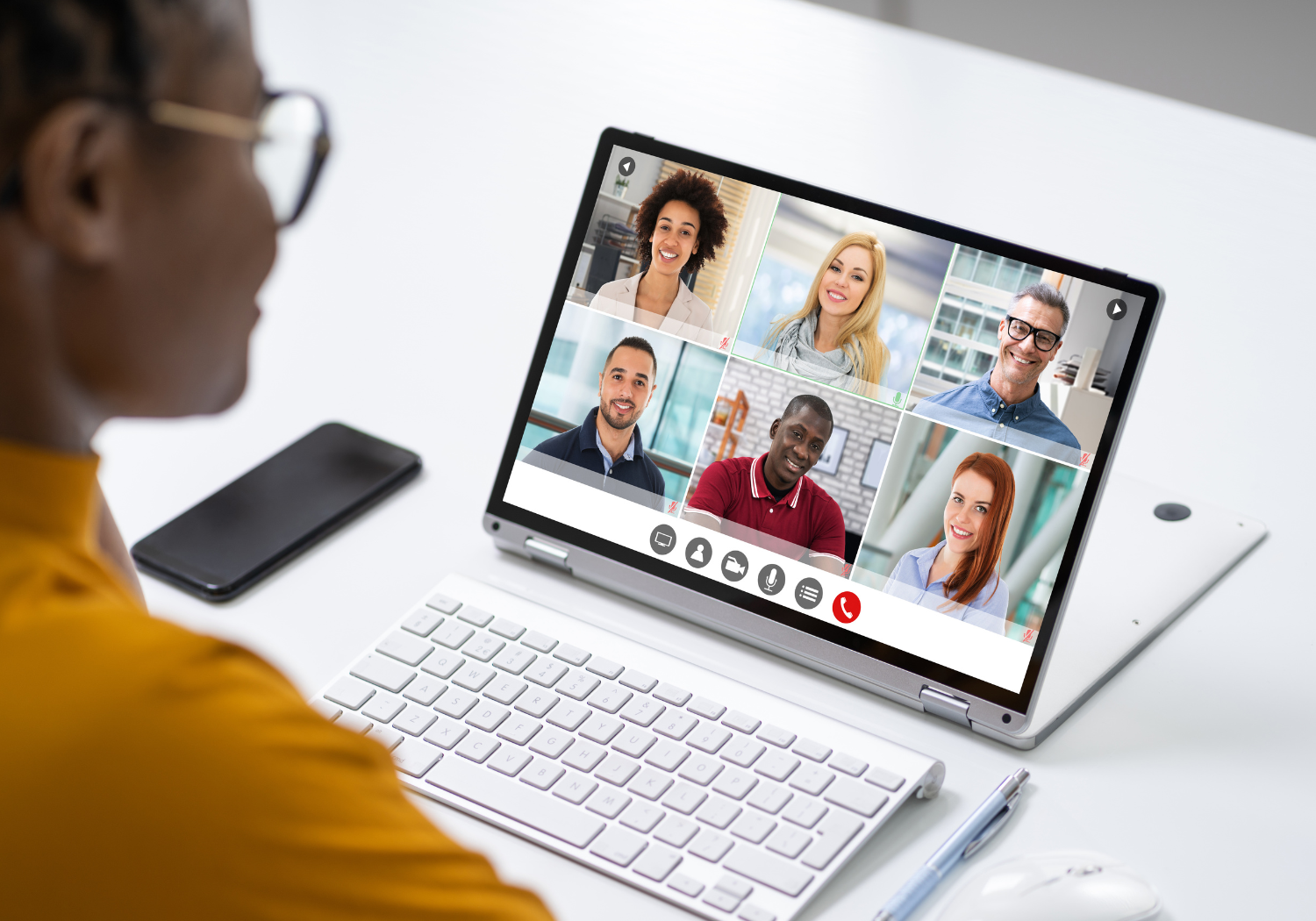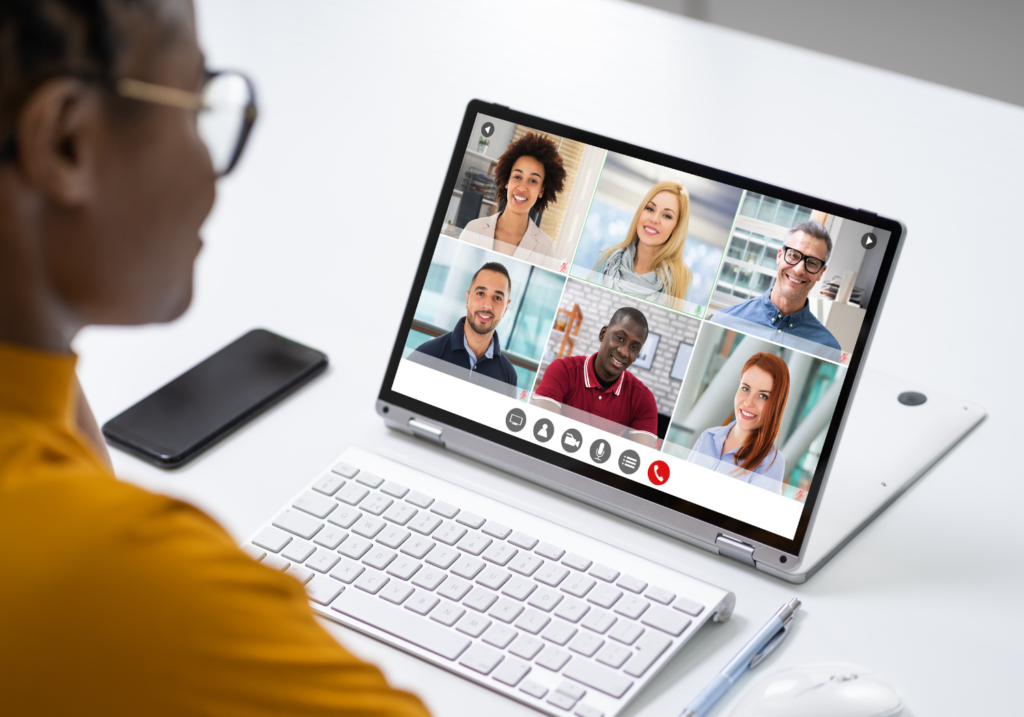 Online personal and professional coaches have become quite the rage, and with so many available online tools, you no longer need to see clients face-to-face to have a successful coaching business. You can simply touch base with your clients on video call.
There are many kinds of coaches who have taken their businesses online, from yoga instructors and fitness coaches, to business coaches, personal development coaches, etc.
However, since this is an unregulated industry, there is also a lot of smoke and mirrors and a lot of false success stories, so if this is an online job you are interested in pursuing, make sure to research it properly and obtain the right qualifications and experience to back up your credentials.
What to expect:

If you plan to become an online, remote personal coach you need to figure out your differentiating factor, your ideal customer and the need you will

fulfil.




The most successful coaches have been in the industry they will coach for years and amassed experience they can now share by coaching someone else who is starting out. It would be similar to structured mentoring.




As this is an online and remote job that does not require you to be face to face with your client, consider the time zone when deciding where to base yourself.
Salaries:

Like with many other online and remote jobs that allow you to work from anywhere, you are selling your time and this means that when you don't see clients you don't make money and your salary upside is capped at the hourly rate you can charge.




That being said, coaches can charge anywhere from $25 to $5,000 per hour depending on experience, credentials and niche

, which is why this is such a lucrative business to get into and why it has grown so much in recent yeas.
Because your reputation, your previous clients, your public speaking skills and your persona can result in high hourly rates, this is an industry that appeals to many.
Requirements:

Almost all coaching jobs will require formal education and experience. There are a multitude of courses you can take depending on what you want to specialise in. A business coach may need a university degree or a professional qualification whereas career coaches could be more self-made and rely on experience instead.
How to get a job as a personal coach:

Personal coaches need a website and are heavily reliant on word of mouth, personal recommendations and, more and more, on social media to promote their services. Testimonials are essential as it is difficult to demonstrate success otherwise.
Other resources when starting as an Online Coach
Be sure not to fall prey to MLM and other network / pyramid schemes when entering this industry, a lot of what is out there is not legitimate.
Virtual Assistant (VA)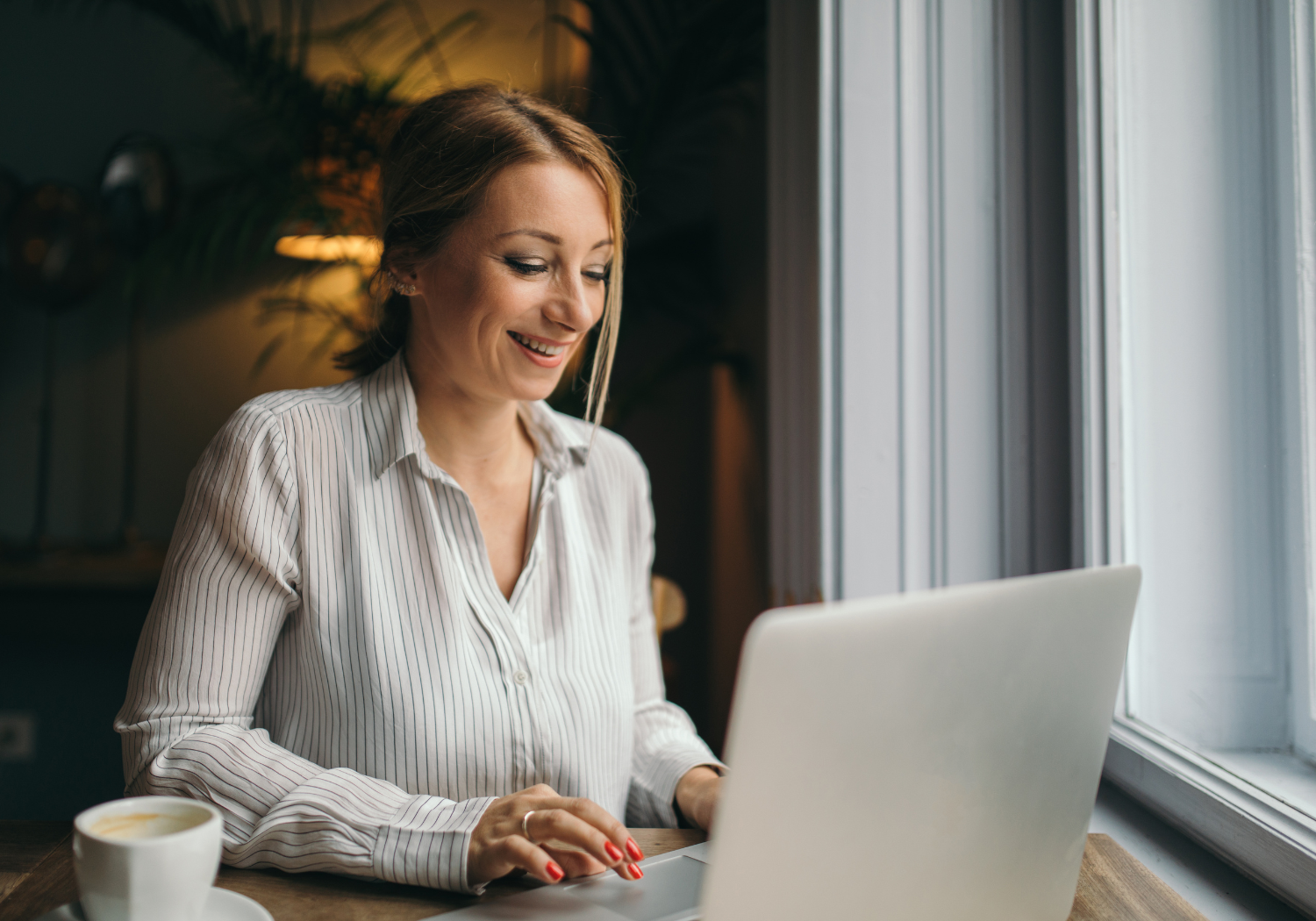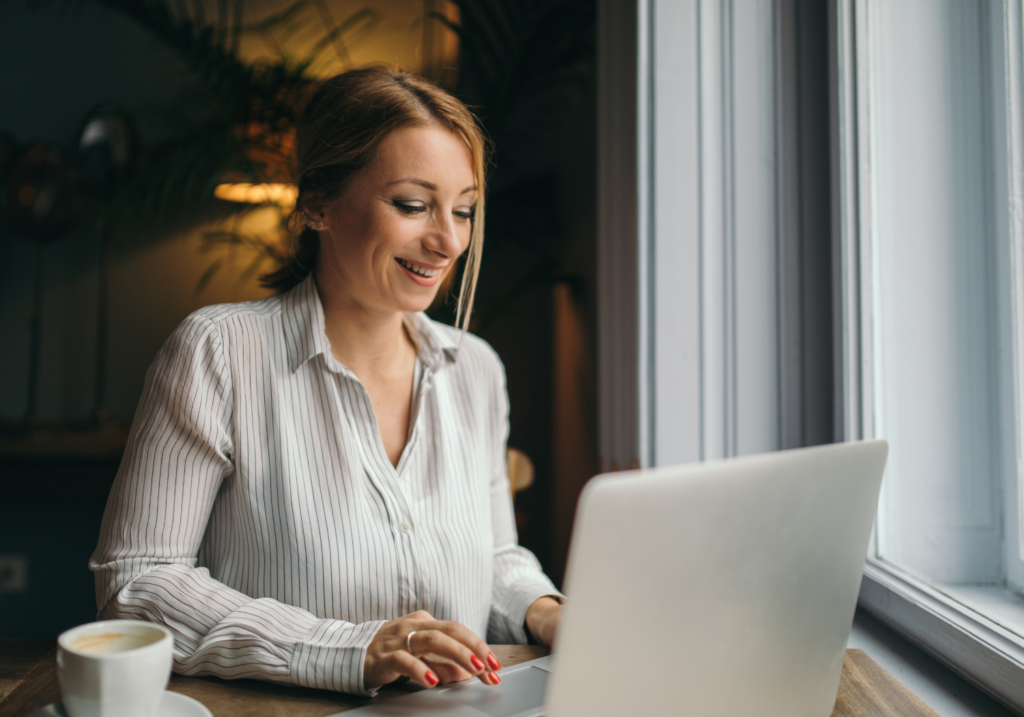 Virtual Assistants are one of the newest and best remote jobs you can do while traveling. They are almost the jobs that stated the entire virtual job industry.
You get the flexibility to work from anywhere as the job title specifies, and you get to focus on the tasks that you are best at while leaving the rest out of the job scope.
If you are looking for a job you can do remotely when traveling, and you have no starting point in this world, this is probably the first place to start.
What to expect:

Your day-to-day job will vary depending on what type of VA you are. Some VAs focus on administrative tasks that are similar to those of a secretary (managing agendas, emails, travel bookings, etc.), others are social media focused (see next), while some virtual assistants manage aspects of an online business.




Although this is a remote job you will do online, it will be more convenient if you can have a degree of time-zone overlap with your clients in case there are weekly or regular calls you need to jump on.
Salaries:

Your salary is usually determined by an hourly rate but you can also come up with packages of tasks that a client buys (eg. managing a social media channel every month posting x times per week).


The more successful virtual assistants end up hiring teams they outsource the work to, thus becoming small online business owners.
Requirements:

You may already have some of the skills required to become a VA (eg. organization skills, spreadsheet, calendar management) but there are courses you can take that will teach you all the processes and things you need to know.


These are critical as there is no formal education on the matter. We highly recommend Horkey's 30 days or less VA course.


I first came across Gina Horkey years ago when I was looking at how to make money online and her income reports were staggering. She has been doing this for a long time and evolved her craft into teaching others, successfully, while also helping them find a VA through her own job portal. So when you finish the course, you will also be added to the portal so you can land jobs quicker.
How to get an online job as a VA:

You can obviously use all the job portals out there, the usual flexible and remote job sites as well as the regular job portals.




The second alternative is to contact VA agencies and drop your CV and an introduction.




The third and possibly the best way if you are starting out, is to take one of the VA courses from sites that also have their own job portal. At the end of the course you will be added to their list and placements are almost guaranteed as they have a sales funnel to find clients for you.




These are both learning platforms as well as VA agencies and will also help you stay updated on industry developments. Horkey Handbook is one of those.
Other resources to find a job as a VA
Social Media Manager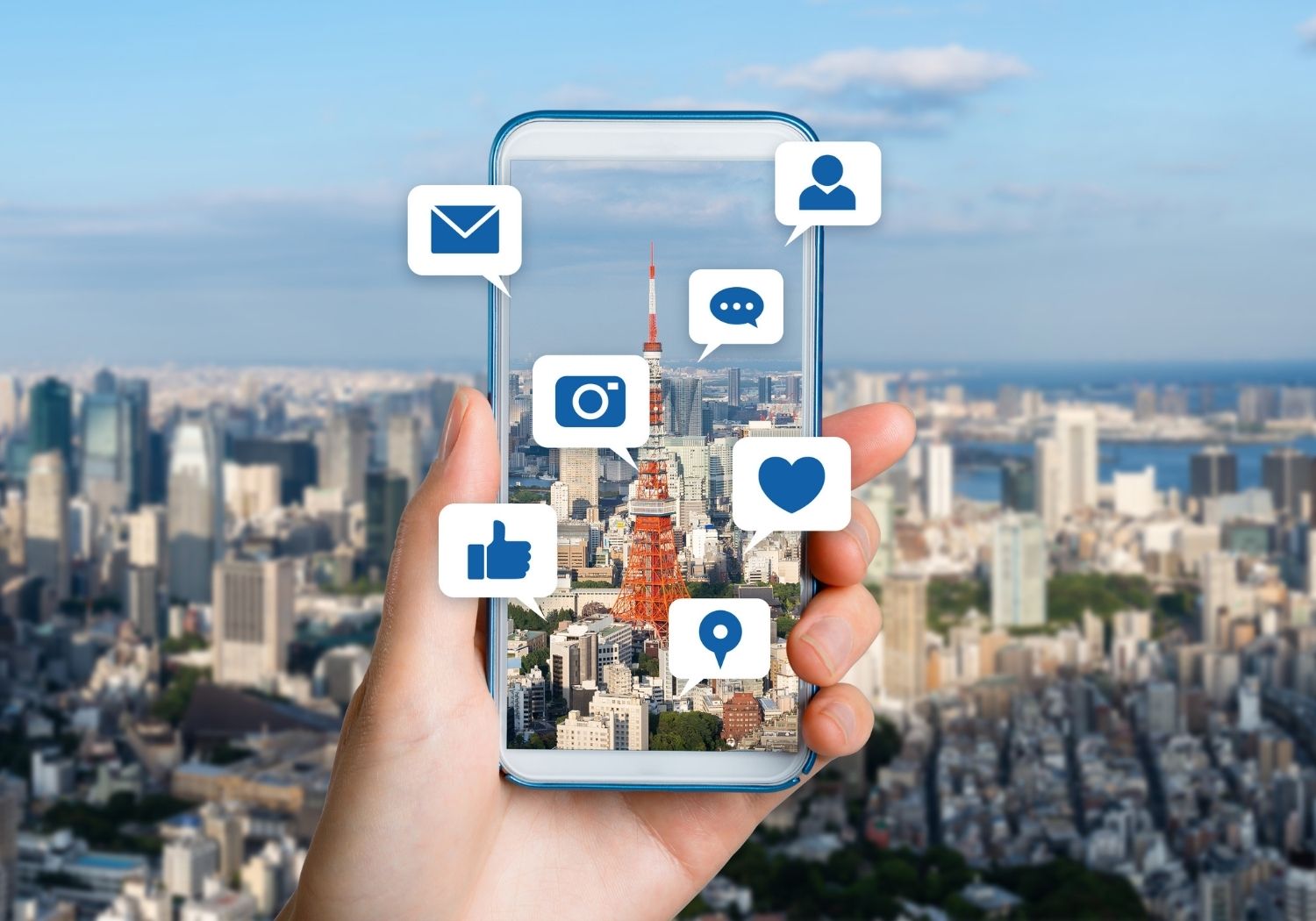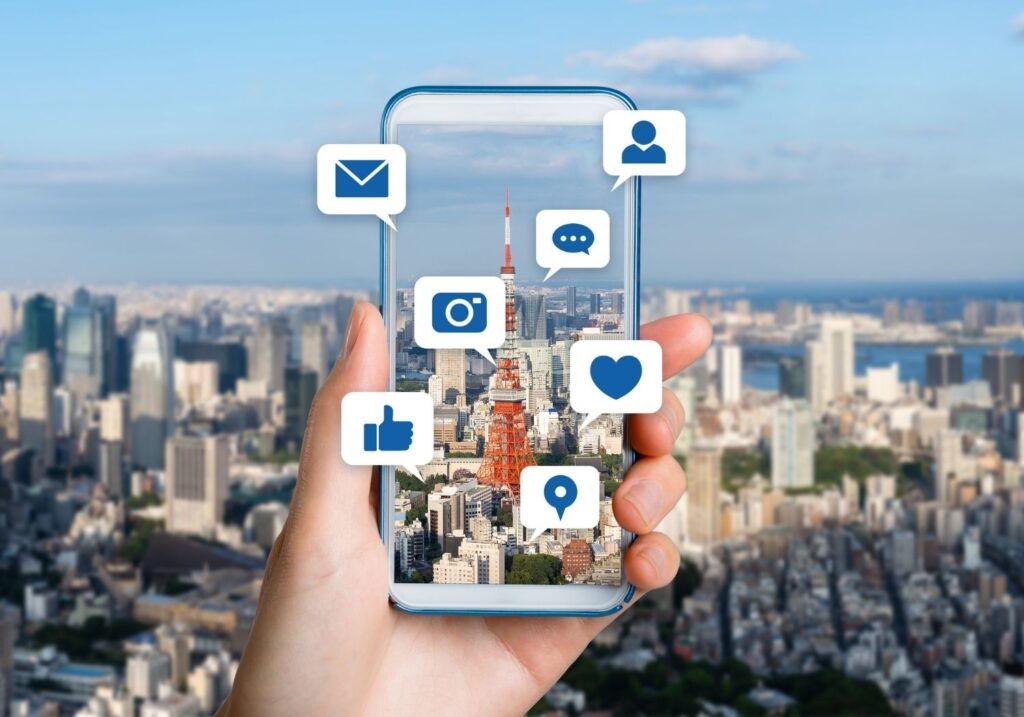 We all have social media accounts and spend hours on them every day (some longer than others!!), so providing social media management services is something a lot of people look into when considering remote job opportunities.
Because we all have a base knowledge of these platforms, it feels like becoming a social media manager is one of the most obvious online jobs you can do if you are looking to work and travel at the same one.
It is also an industry that is booming and is here to stay, unlike others which are declining and quickly being replaced by machines.
Social media management jobs vary and can include one or more networks and require you to manage the comments and interactions and create the content that will be shared as well (ie. videos, images, infographics, etc.), this is why graphic designers tend to offer a slightly different skill set than those without.
Some clients may hire you to schedule posts only whereas some social media management jobs can also include creating a calendar and a social media strategy.
While we all think that because we spend time online we are qualified social media managers, there are a range of skills required, from project management to the use of some skills (eg. scheduling tools) as well as copywriting and design. Taking a course that teaches the basics is highly recommended because using social media for business is not the same as using it for yourself.
What to expect:

Social media management jobs day-to-day tend to be quite similar and you can decide if you prefer to concentrate most of the scheduling work in a few days a month or a bit every day.




Your job may also entail answering to comments, messages and moderation which means that you may have to be available every day for a certain number of hours. All of this will be agreed with your client upfront.

Salaries:

Social media managers can earn from $15 to $50 an hour depending on the graphic design and media skills required. If your job is simply to schedule posts, add hashtags and moderate comments, the rate will be lower, whereas those with graphic design skills can command higher rates.




A social media management role can earn $250 to $1,000 a month per client depending on the number of accounts, platforms and requirements.

It can also be a fully time remote job that you do for the same client, as is the case with our fully distributed team who works online from anywhere.
Requirements:

You will need to have copywriting skills for social, a certain degree of design skills and learn the use of scheduling tools. You also need to stay up to date with developments in a world that is ever changing.




While formal education is not usually required and may not be asked if experience and track record can be proven, there are courses that you can take to learn the basics.

How to get a job as a Social Media Manager:

Social media management roles are often listed on sites like Flexjobs and you can also list them on Fiverr.




However, the best sales channel is word of mouth and recommendations from satisfied clients. If you are interested in working full time (aka 8h a day) you may only be able to take 10 clients a month, a portfolio you can build relatively easily.




Network online within your community and in online entrepreneur communities to get referrals and don't be afraid to put yourself out there.


If you are looking for a part-time or full-time job as a social media manager, you should also check LinedIn and the websites of the clients you would like to work for, as job opportunities are often listed on their websites.
Other resources to get started as a Social Media Manager
Hootsuite Academy

is a goed place to find social media management courses that serve as a degree since universitirs are often outdates on the specifics of this job.

Flexjobs remote job portal

is a great place to find this kind of job because it is precisely the definition of what the portal started as.

Fiverr

would be useful if you want to get started building your portfolio as a side hustle.
Pinterest Manager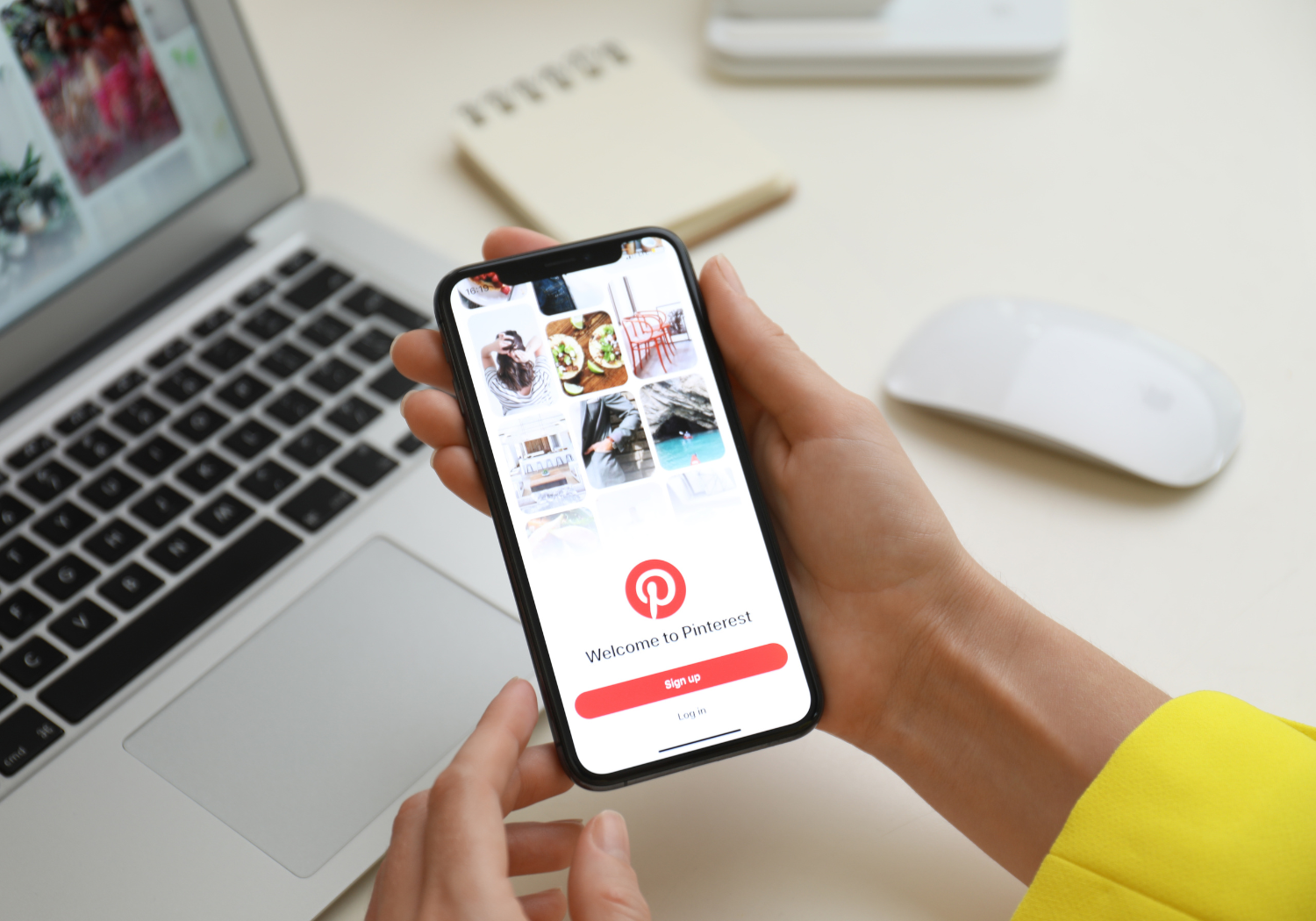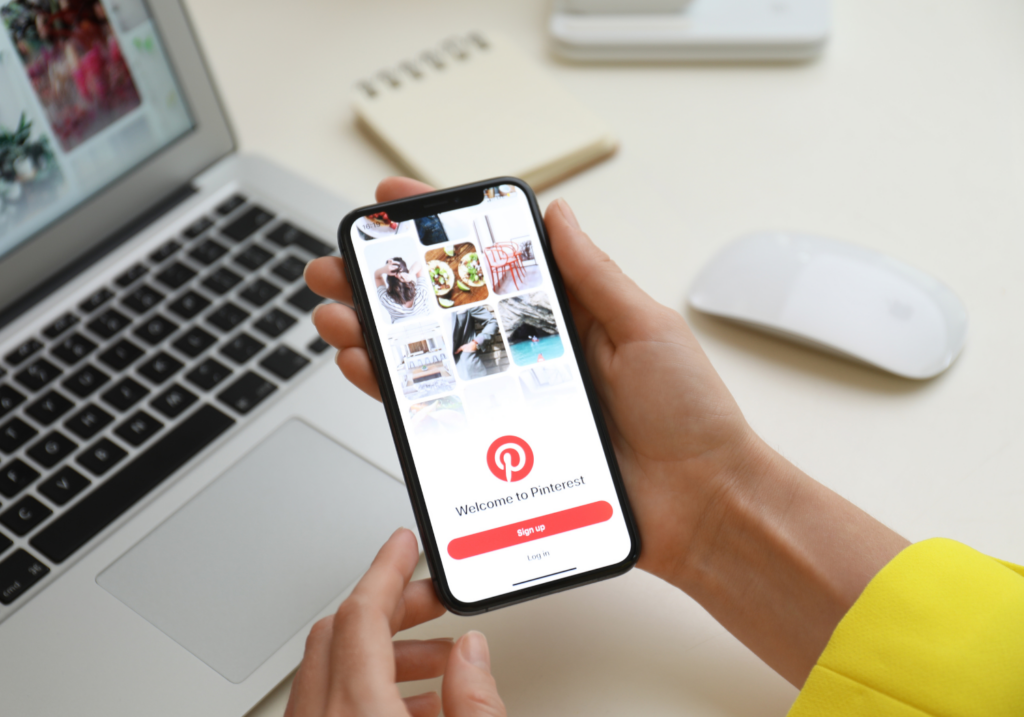 A Pinterest Manager is a combination of a virtual assistant and a social media manager; you're basically a VA that focuses only on Pinterest.
The reason why we split this virtual job from the rest is because of the proliferation of Pinterest VAs and because the social media platform is more a search engine than a social interaction space.
As such, the skills and experience required are very different from those needed to run other social media accounts and many experts have decided to focus only on this social network.
What to expect:

The best thing about being a Pinterest VA is that this is genuinely online work that can be done from anywhere at anytime. There is little interaction with the client and the entirety of the work happens online.


You may have monthly contact points with your client, but you don't need any time zone overlap or much else other than a laptop and internet connection. This makes it one of the best virtual jobs for those looking to travel.
Salaries:

This kind of work is very predictable so you can easily determine the time it will take you to carry out the job for each client and price accordingly to ensure a minimum hourly rate.




Rates for Pinterest VAs can range from $10 to $50 per hour depending on experience and proven track record but packages

of pins including other tasks or for monthly management of an account are most common.
Requirements:

If you aren't already an experienced Pinterest user and manager, this is one of the easiest skills to pick up because there are many courses out there that teach you all about it.




One of the most recommended is

Ell Duclos

. Her courses have been praised by several users and you can see a long list of happy customers. She has had more than 2,000 students to date and a Facebook group attached to the course that has more than 10,000 members.


I would also suggest that you start your own account and demonstrate your knowledge and experience that way. Prospective clients are unlikely to hire you if you can't show success, often times, in their own industry.
How to get a job as a Pinterest VA:

Word of mouth is one of the most cost-effective strategies to find clients. Once you start to work with satisfied customers, expect that they will refer you. Join online communities of entrepreneurs in your niche and respond to calls for Pinterest VAs. You can also run social media ads.
Other resources:
Freelance Writer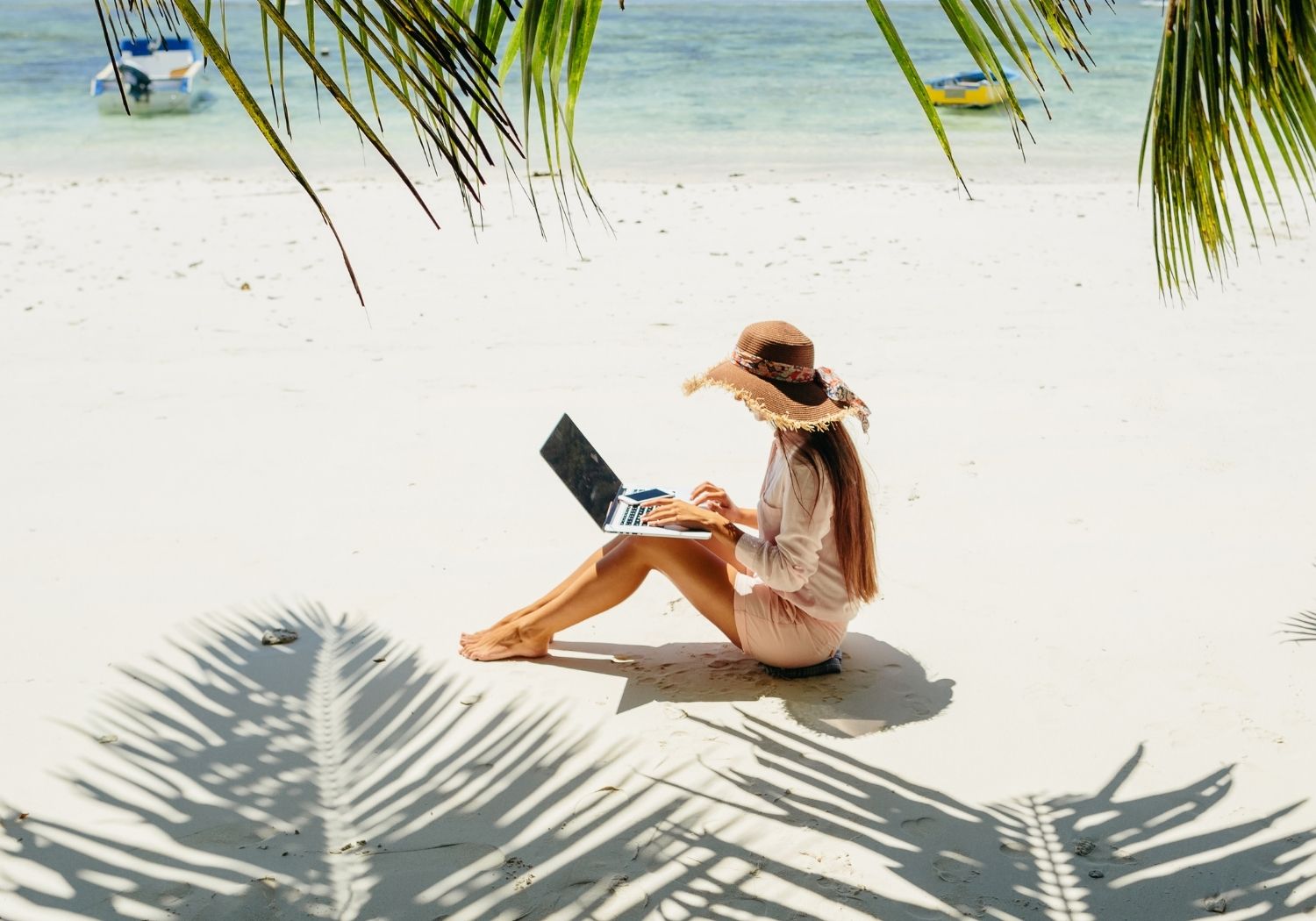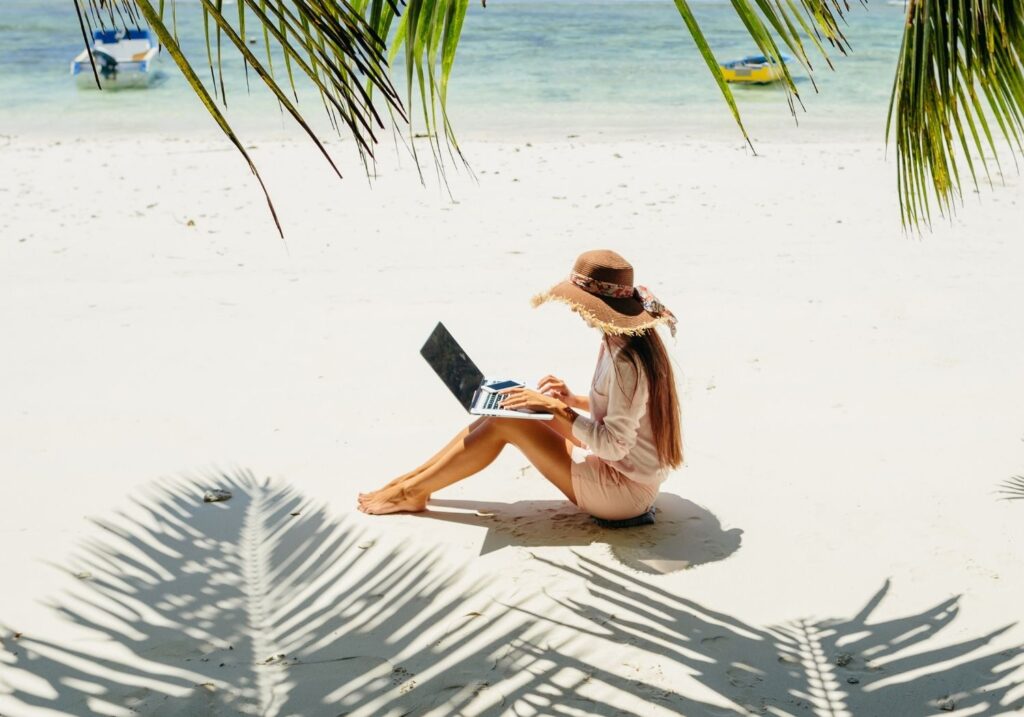 If you're a writer who doesn't want the added effort of setting up your own site and monetizing a blog, freelance writing is a great career path, and one which can be done as a entirely remotely and online even before this became such a trend.
Freelance writers produce content, articles, and written features for clients to publish on their own platforms, whether that be writing articles to be printed in traditional magazines, content to feature in ebooks, blog writing, or SEO-optimized content for online websites.
Most bloggers tend to diversify into freelance writing on top of the content they write for their blog, though you can definitely pursue this as a career path of its own.
This type of work means you're paid per assignment, so there's no regular salary, sick pay, or guarantee of work to fall back on, and you'll spend quite a lot of time pitching publications without knowing if your story will get picked up.
For these reasons, being a freelance writer isn't for everyone, but it's also the online job which offers the most amount of freedom – freedom over both your physical movements as you can work from anywhere, and actually travel to pursue stories as part of the job, as well as freedom over which jobs you take, and which jobs you don't.
This makes freelancer writing one of the best online and remote jobs if you are interested in traveling while working.
What to expect:

Freelance writers work on a self-employed basis, and you set your own terms of employment – you can work for just one client, or you can write for several different clients at once.




You're typically paid per writing assignment, though if you have repeat and regular clients you may choose to negotiate a payment per batch of assignments or have a monthly expectation on number of articles written.




Traditionally, freelance writers have been credited for their work with a byline, though these days ghost writers have become more prominent – you do the writing, but your name is not published.




The range of writing you can offer includes editing work, ghostwriting, copywriting, social media copy, blog posts, magazine articles, ebooks, all the way up to technical content like white papers and logistical reports.
Salaries: Rates for freelance writing are all over the show, and really vary depending on the industry you're in (technical writing is paid better than entertainment), the type of writing you're doing (ie. traditional print magazines pay far more then SEO copywriting), your experience (the number and quality of your bylines and maybe your degrees), and your client list (higher-end clients will be willing to pay more than smaller websites).
It's up to you to negotiate with each individual client your rate per work.
Some freelancers charge on a per word basis, and will charge anywhere from 0.05 c per word right up to $2 USD per word (the travel industry average tends to range between 0.25 c – $1 USD per word ie, $125 – $500 for a 500 word article), or you can charge a flat fee for an article within a specific word count.
The prominence of bloggers moving into freelance work has seen rates drop, so if you're operating within a competitive market / industry, you may need to be flexible on what you charge.
Requirements: Freelance writers traditionally had writing / journalism degrees behind them, and while this will certainly help you hone your craft, it is not a requirement anymore and the ability to show your work will weigh more when showing your credentials.
More important than specific qualifications are experience and skill in this industry, and you'll need to be able to provide clippings / a portfolio of your work to prove your writing style.
This is why many bloggers are also successful freelance writers – their blog acts as a portfolio of their writing and attracts freelance offers. You'll also need to be reliable with meeting deadlines, have a sound foundation in grammar, and an ability to adhere to differing style guides.
How to get a job as a Freelance writer: Picking a niche is the first step of getting a job as a freelance writer. Make yourself an expert / authority on one particular topic (ie. a travel freelance writer wouldn't likely receive work writing about constitutional law) and show that you know about the topic. At the same time, the more diverse you can be, the more likely you are to land a job.
After picking a niche, you can join content mills, or set up a portfolio on websites like Contently, which connects clients with freelance writers.
Other resources:
Content Manager or Editor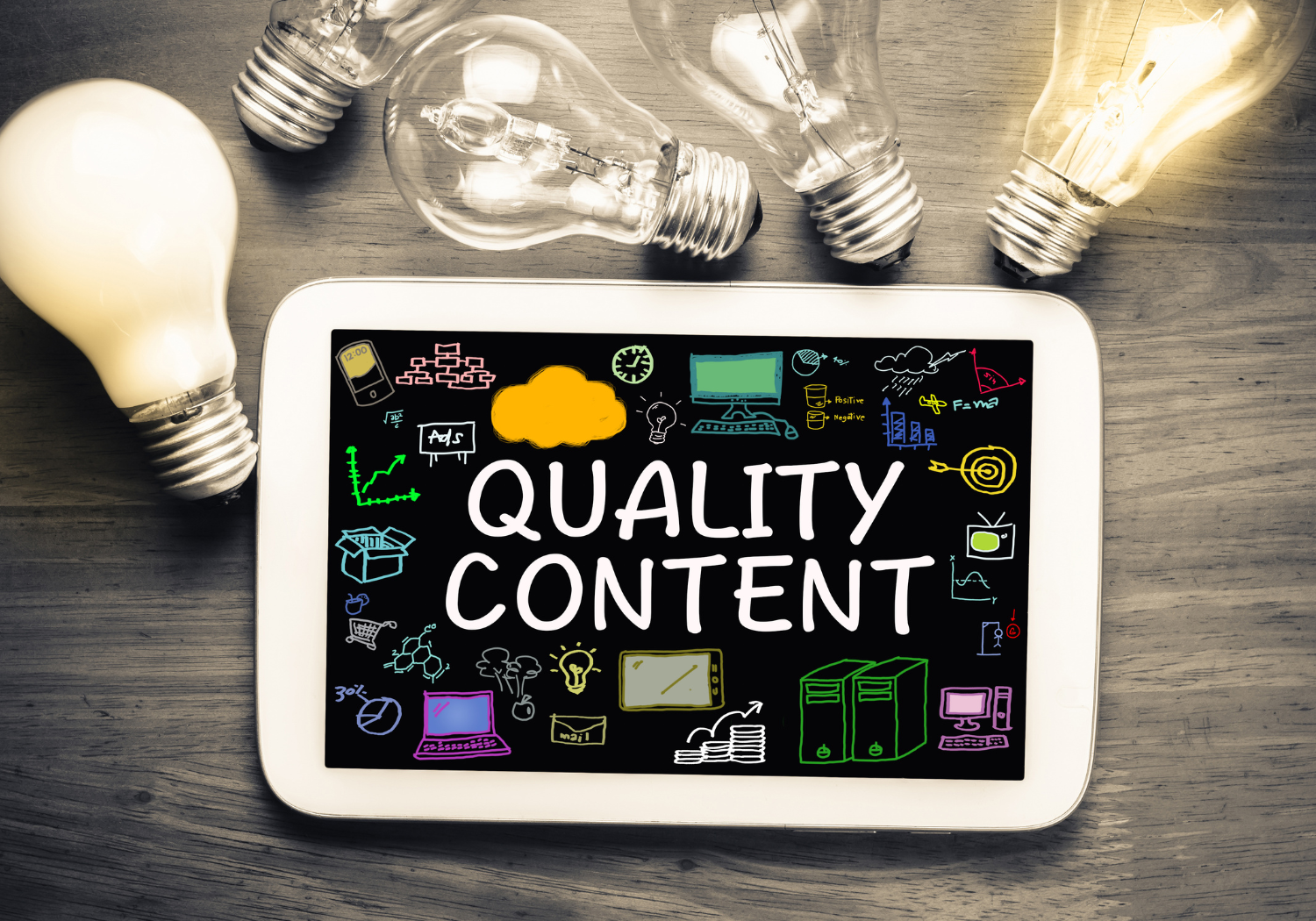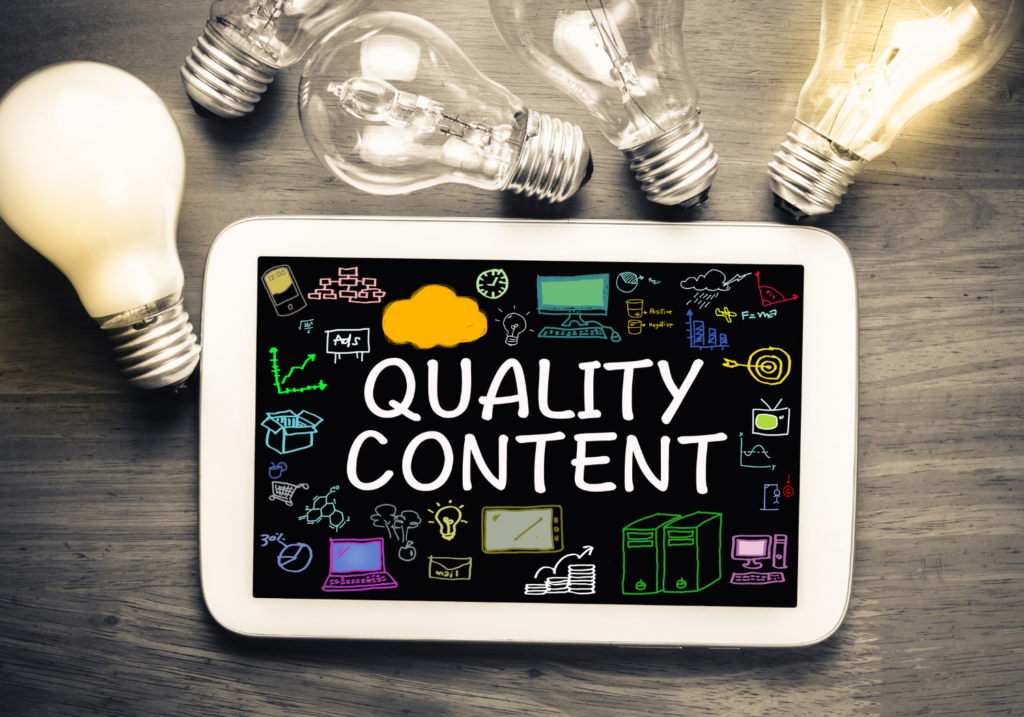 Many VA roles might encompass a portion of content management or editing into their scope but there are also entire remote and online job positions devoted to this kind of role.
I hired a Content Manager for my blog and his job is mostly to create, upload, edit and review all the content on the site. We also have a full time Content Manager at Solo Female Travelers whose job it is to create, upload and maintain this content alongside me.
The difference between a Content Manager and an Editor is that the Editor supervises the work of a Content Manager and has decision power over what content to publish and when.
Increasingly, Content Managers need to have SEO skills and experience to be online writers, and many come from a journalism or writing background. They can also take care of managing a team of writers for which project and people management experience might be required.
What to expect:

This is another of the online jobs on this list that only requires a laptop and internet to be done which is why it is one of the most popular remote jobs when looking to travel and work.




Because it is mostly online and it has minimal to no face-to-face interaction, you can be located anywhere.




Your job will require writing, reading, correcting and fact-checking content and, if editing skills are included, you may have to decide a content strategy and calendar.




Some jobs will be regular and part-time, like our Content Manager, others might be one-off or variable in nature when your clients need it.

Salaries:

Usually paid by the hour or by 1,000 words depending on the arrangement. For part time or full time remote positions, you would negotiate a standard set of taks and a regular payment based on a contract.

Requirements:

Having an English, Journalism or similar degree or other formal education is almost never required, though it is a bonus. Instead, you need to have proven experience as a writer and show clippings and publications. Many clients have started to also require SEO skills or experience for the job

.
How to get a job as a Content Manager:

This is an increasingly in-demand job that is commonly found on online portals.
Useful resources to get started as a Content Manager
SEO Consultant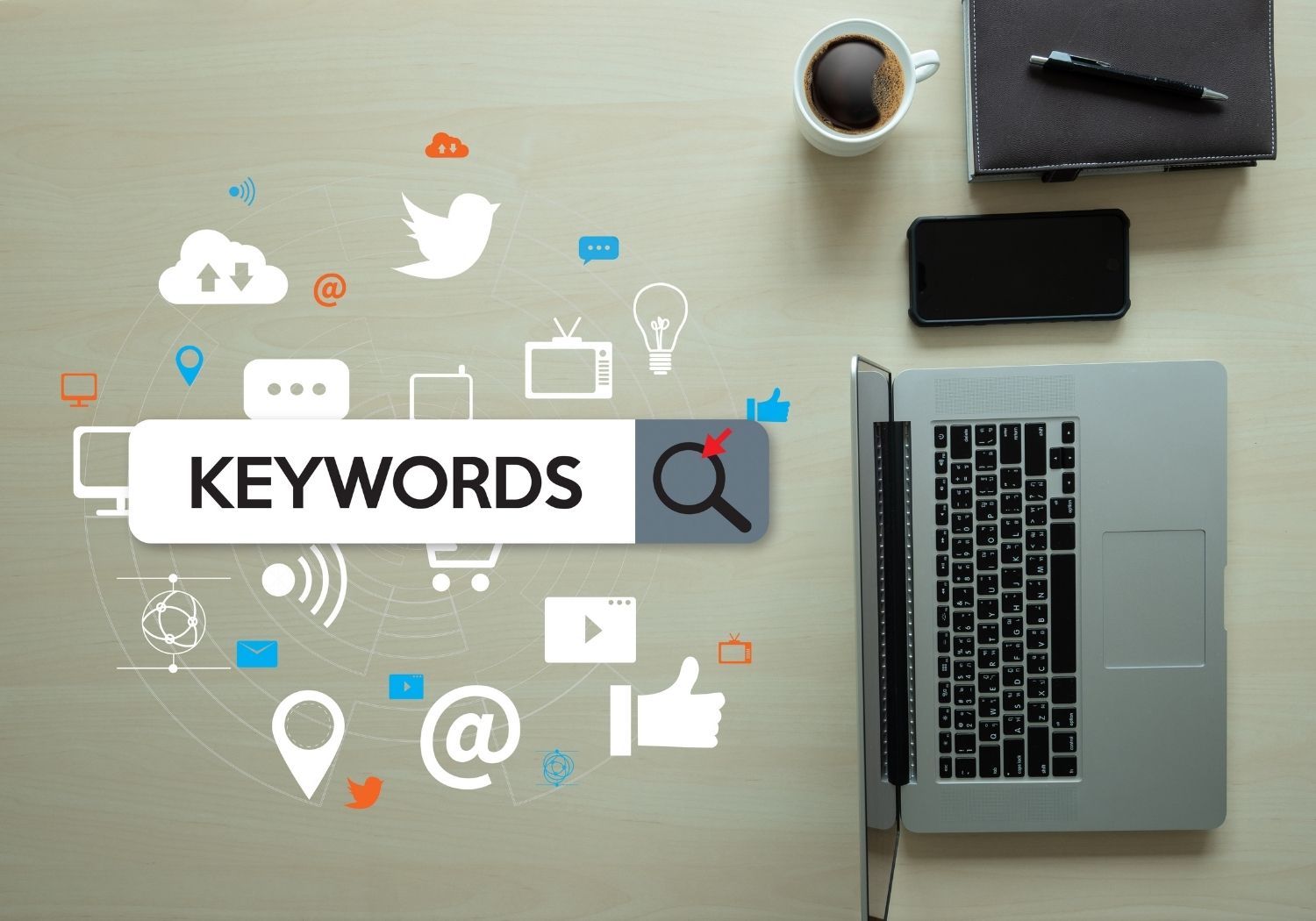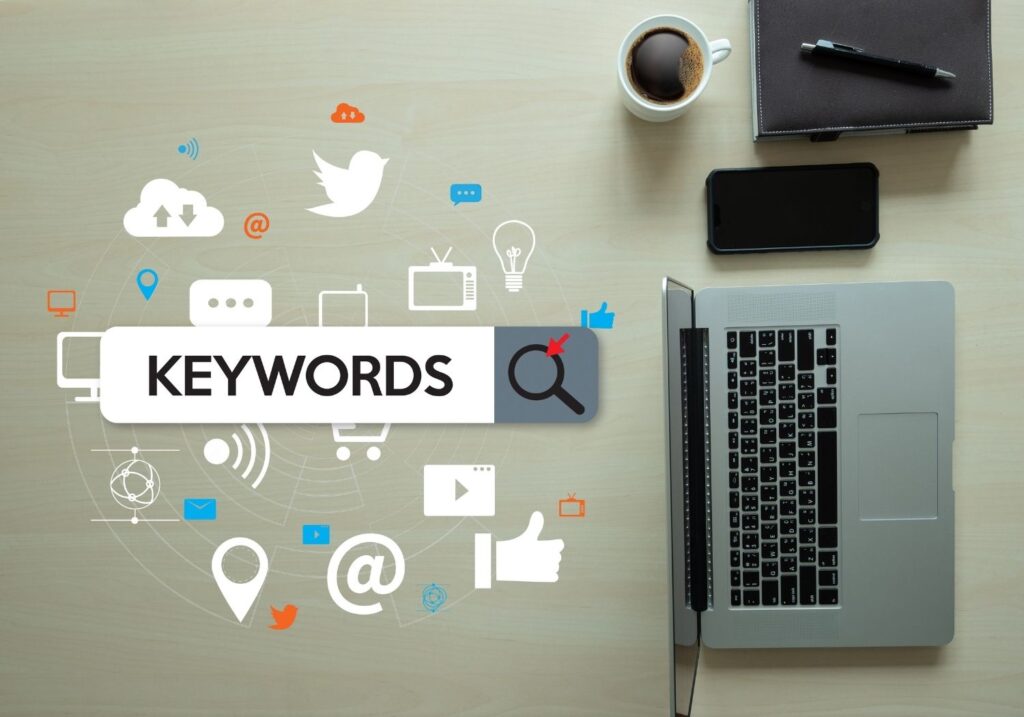 SEO Consultants work for content creators, editors or companies of all kinds to help them improve their SEO skills and rankings. This is a highly in-demand job that can be highly paid if you are a real and experienced professional.
The role requires not only to be able to write and to be an expert on the subject you write about (or at least have the ability to learn fast) but also to stay up to date with the constantly evolving world of search engine optimisation and be able to look at an entire website beyond just the written articles to make it successful in the eyes of Google.
While a lot of people consider SEO a black box, it is possible to learn the job and carry it out in a methodical and relatively formal manner which is why this is something that can be learned.
It is worth noting that a lot of SEO consultants may also provide SEO implementation services which put into practice the recommendations they have given on the client's site.
What to expect from this online job
What to expect:

Most SEO experts and consultants specialize in a niche / industry although if you are only a consultant, having in-depth knowledge of the industry may not be as necessary.




Jobs in SEO consulting tend to be project based and specific to a client need. You are hired to understand the current situation and propose recommendations which the client will implement.




Alternatively, you are hired to perform a specific task, for example an SEO audit, a backlink clean up or to improve a site's speed.

Salaries:

Work is priced either per hour or per project/module, depending on the situation. When my company gets hired for this work we charge $100/hour for pure consulting/advisory work and fixed rates for specific services.




When you charge per package, hourly rates are less transparent and you are able to outsource some parts to other team members with less experience while you still supervise the work.




SEO consulting is higher priced than most of the other jobs on this list because there is a lot of demand and really good ones can truly change the online success of a business.

Requirements:

Formal education is not required and a lot of the expert SEO consultants may have none, or they may have a degree in an unrelated field, but experience is key.




However, you need to prove that you know what you are talking about with examples, previous successful engagement, your own website, or at least a conversation with a client.




You could impress them by showing 5 areas in which they can improve in the first meeting.

How to get an online job as an SEO consultant:

Almost all of the work will come via referrals, word of mouth or from listing sites such as Fiverr, Upwork, Freelancer or Flexjobs.




Most people will look for testimonials and recommendations from others they know which is why doing a good job at the beginning is essential. Consider offering the work for free to friends and family first.
Other resources:
The same courses I listed above in the Blogging section will also be useful here since they are all very SEO focused.
Copy writing and Copy editing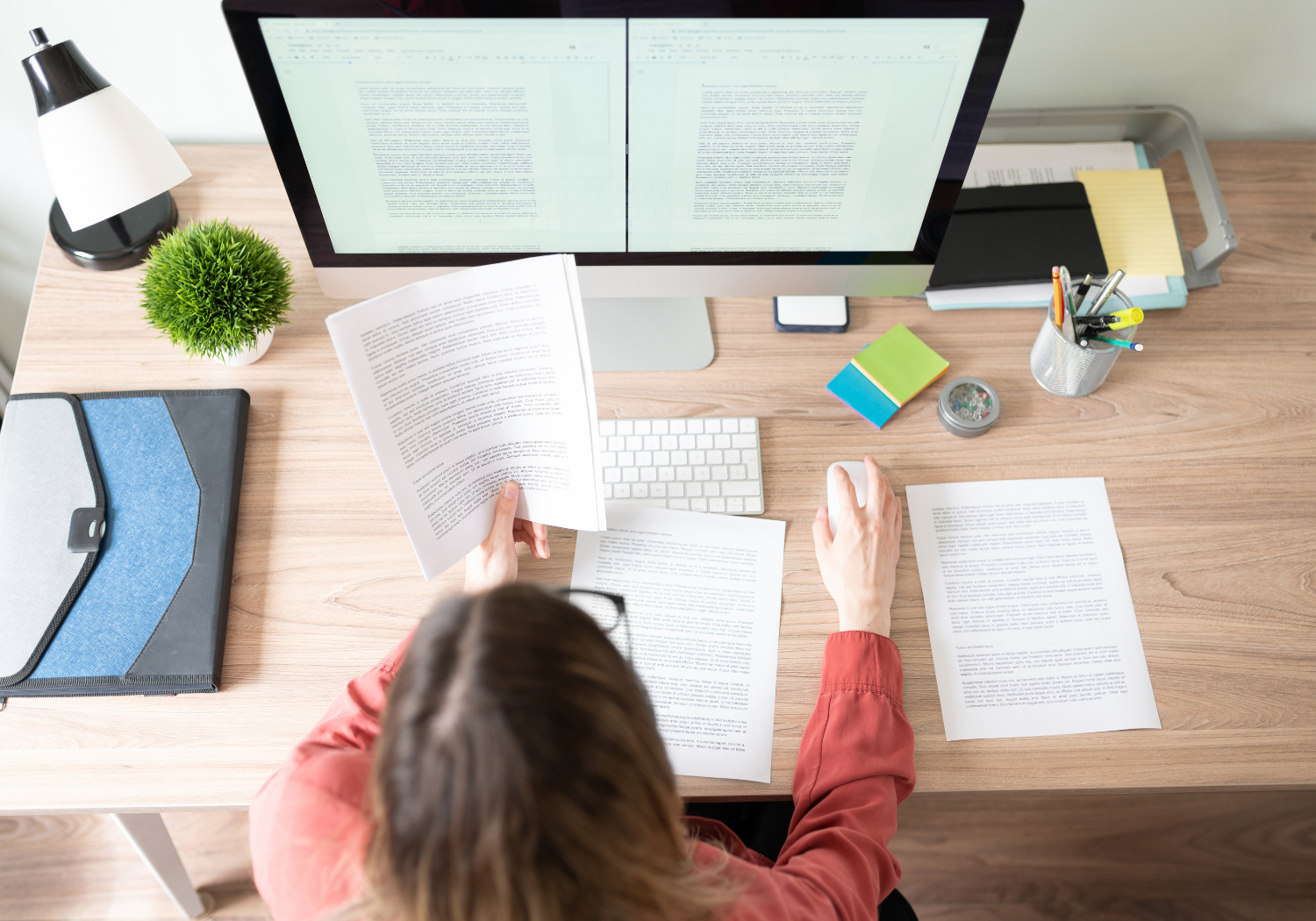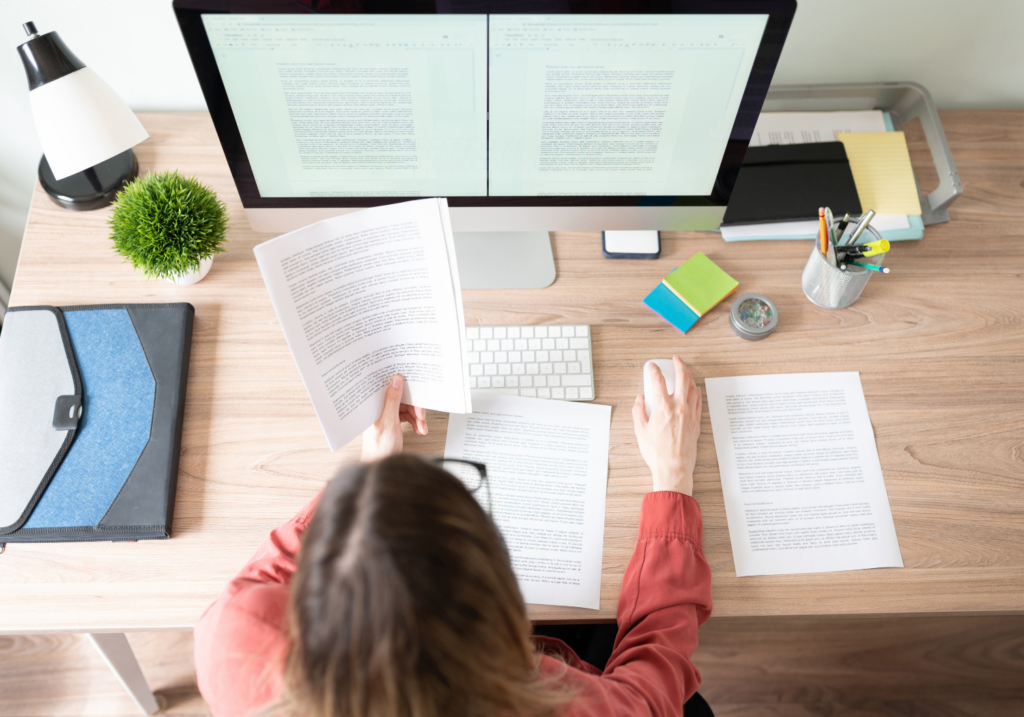 Like being a writer or a blogger, copy writing / copy editing are some of the first remote and online job opportunities that came up.
There is a difference between copywriting and copyediting. A copywriter will write copy, or text, to support a social media campaign or any other communication materials whereas a copyeditor will simply review and edit the copy that has already been written.
While it may seem that both require the same type of experience, a copywriter has a handle on words that a copyeditor may not.
What to expect:

Copyeditors receive texts to read and correct whereas Copywriters receive a brief with details on what needs to be written, the objective, the tone, and possibly, brand guidelines.




There will be a deadline and a process to get the work done including reviews and comments from the client (in the case of copywriting).

Salaries:

Payment is usually per hour or per 1,000 words or A4 page and can start as low as $10 per hour for copywriting and go as high as $50 per hour for copyeditors depending on experience and skill.

Requirements:

Formal education (English or Journalism degrees) tends to be required for part-time contracts for larger companies. Set up a portfolio site and a page in each of the freelancer sites with your previous work and testimonials from other clients to build up credentials.

How to get a job as a copywriter or copyeditor: One of the best ways to find such jobs is to research possible clients and reach out to them directly to refer them to your portfolio page and send them sample work.
You should also reach out to agencies that offer these services and be added to their database. Networking is key to finding long term opportunities. You can also find copy writing and editing jobs via these platforms:
Translator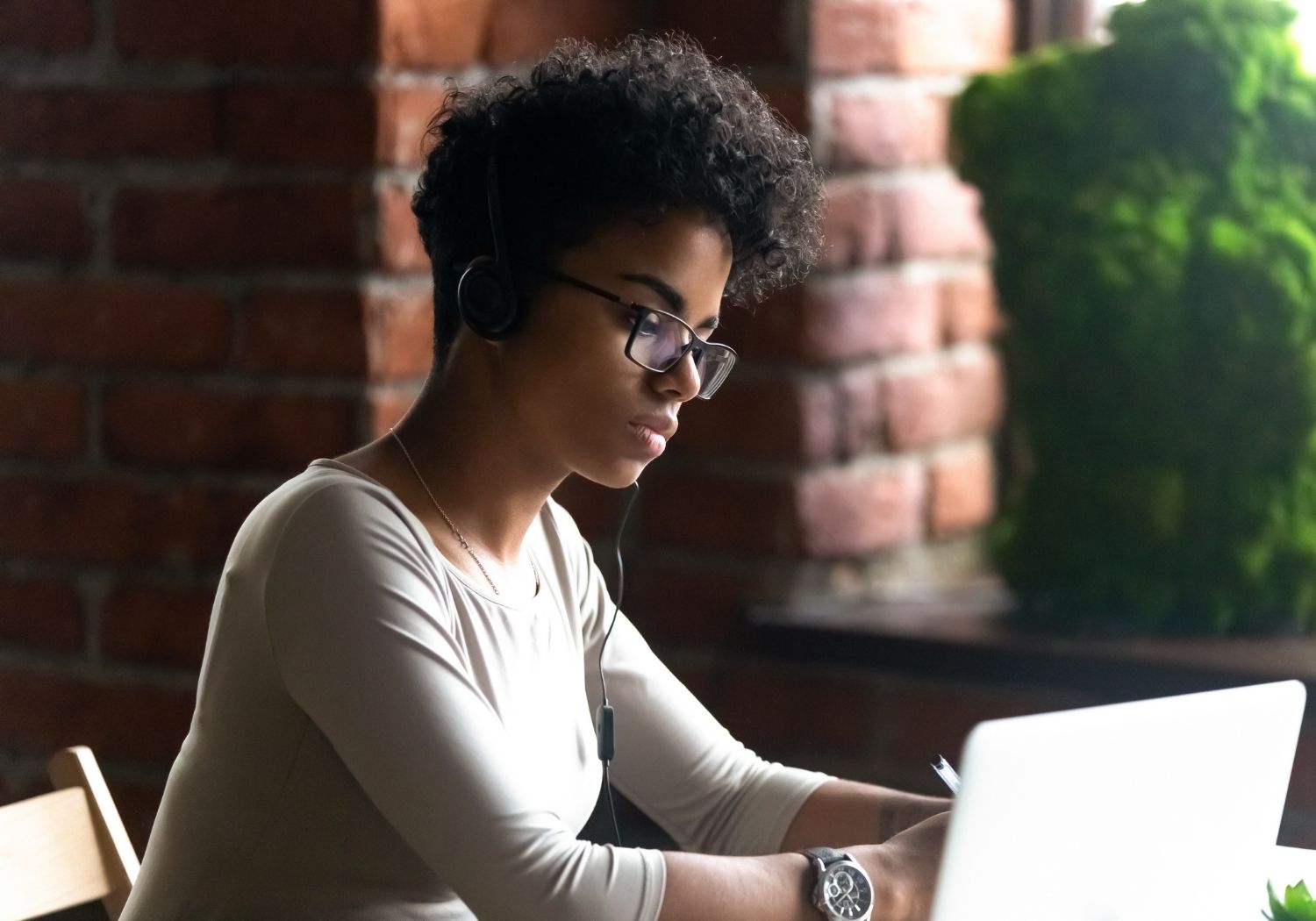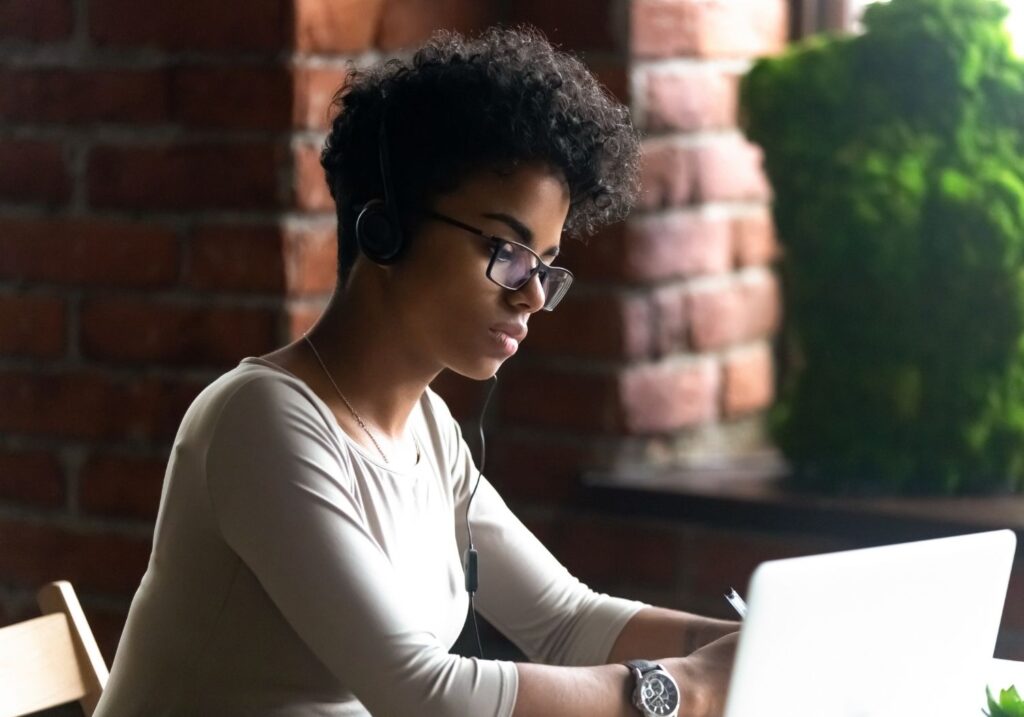 Translation work is one of the most traditional jobs you can do online as it is typically a service needed by many companies on a short-term or punctual basis that does not justify hiring someone full time.
Clients do not need to see the person to hire their services, unless it is a very complicated job, and in those cases, a video call usually suffices.
Because these kinds of jobs are traditionally a one-off, they are some of the best online remote and virtual jobs you can do if you are qualified. Unlike other opportunities for work and travel on this list, this is not a job you can easily learn or get started in without a degree.
Many freelancers who work online as translators will also do so for a specific company on a project basis. On the other hand, companies who specialize in providing translation services have a roster of freelancers they hire as the need arises. These can become ongoing contracts with variable workload but fixed commitment and rates.
In these situations, clients usually have their own systems and processes in place and are looking for technical translators, so vocabulary and understanding the company's business is more relevant.
What to expect:

The job will vary significantly if you have your own portfolio page and sell services vs if you work for a few clients on a part-time basis.




If you sell your services directly on freelance sites, you set your rates and the type of work that you do and the commitment is more piecemeal.




If you get hired as a part-time translator by a translation company, your day-to-day will look more like a remote worker's schedule, with deliverables, deadlines and tools/software provided by the company.

Salaries:

Salaries for translation work vary significantly based on experience and type of translation. Some offers on Fiverr go as low as $5 for 100 words translated whereas technical translators with degrees and experience can charge upwards of $50 an hour for their services or even more for piecemeal legal translations for example when you need to certify a degree translation for a legal procedure. Rates are usually fixed per hour or per word.

Requirements:

Formal education is usually a must for these kinds of jobs and you will need specific translation degrees or other certificates that confirm your knowledge of the language.

How to get an online job as a Translator:

If you are already working as a Translator for a company, your best bet to work online might be to ask them if they would be open to you doing your job remotely.




If you can't take your job online, consider starting your service pages on the freelancer sites below. Offer your services for a lower amount at the beginning so that you get clients and reviews.
Other resources:
Video Editor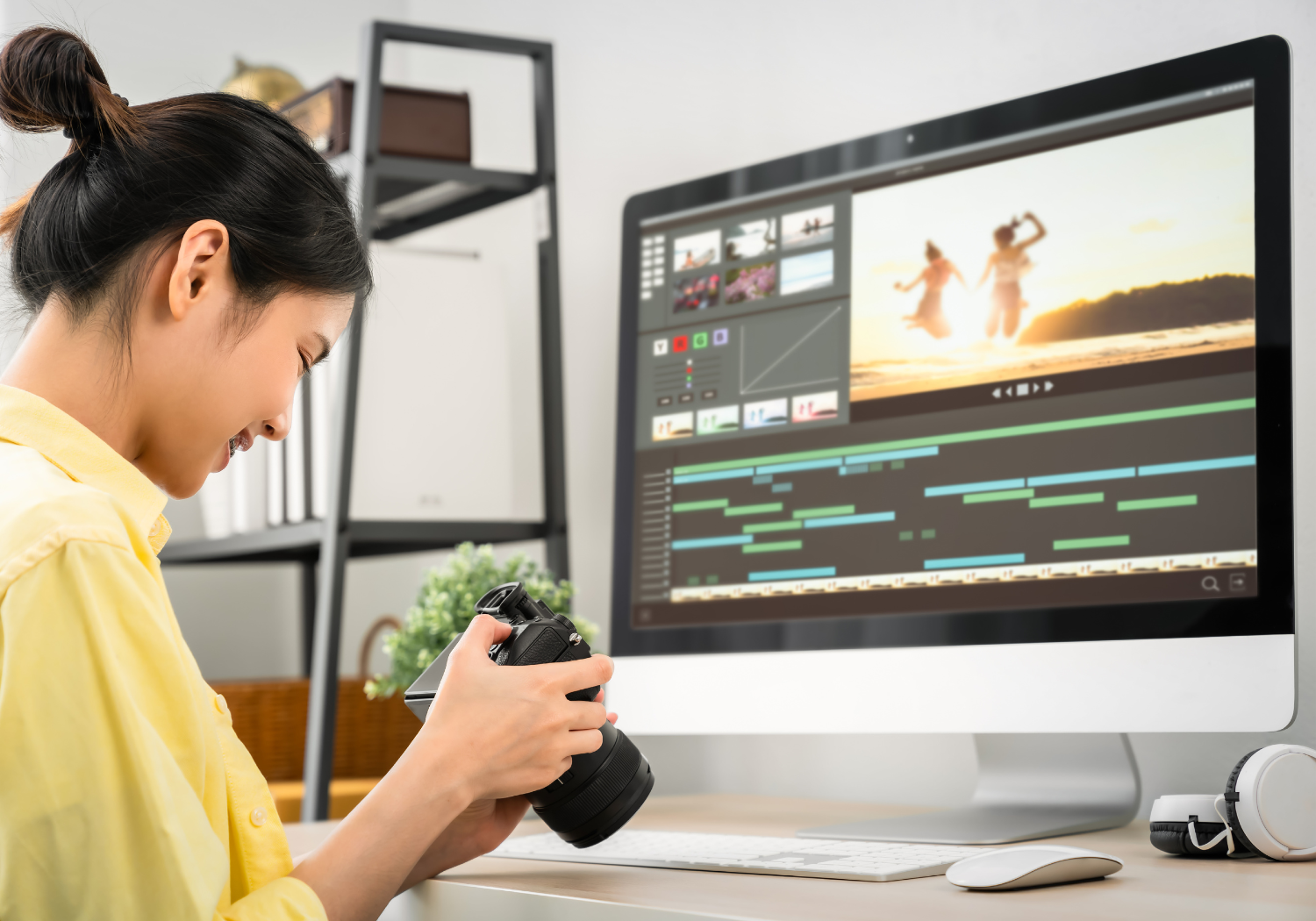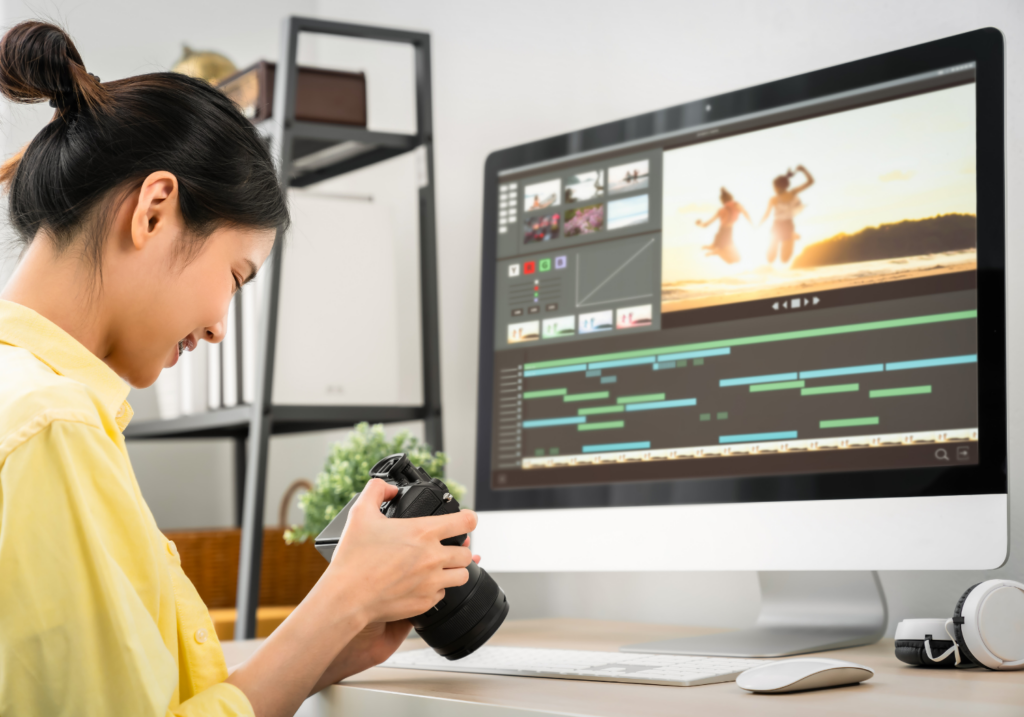 Video editing is a job that is on the up and like some of the previous remote jobs, can and almost needs to be done online.
A video editor does not shoot or capture the content, instead, it edits someone else's video content. So this is different from becoming a Videographer, where you need to go to destination or place to obtain footage.
In fact, our Solo Female Travelers Content Manager has been doing that for this website for years: I record the footage on my trips and she edits it to a nice video. You can see her work on our YouTube channel.
With more people capturing content when they travel, there are more and more companies providing online video editing services who have disintermediated the entire process.
What to expect:

Client briefing and a storyboard should be provided at the beginning of every project, along with the footage you will use.




In some cases, you may even discuss the storyboard before the shooting takes place. You should agree the number and type of review loops you will provide to limit your time spent.


Your output can only be as good as your input though, so if the footage you get given is not great, you might be frustrated with the outcome.
Salaries:

Rates are usually fixed by type of video, amount of raw footage provided, length and complexity. If you have skills in animation, graphics, etc. you can command much higher rates. Longer projects might be charged per hour or per day.

Requirements:

You need to have a very fast internet connection to be able to download all the footage provided by your client, enough storage to keep all the videos, a computer or laptop with pretty good specs and the tools of the trade: Adobe Premier Pro or Final Cut Pro.

How to get an online job as a Video editor:

Create your own profile in the more general freelancing sites and also join the specific video editing platforms.
Other resources: