There are many incredible travel jobs which are directly related to the travel industry, and many incredible online jobs which allow you to work remotely as you travel.
However, if you don't want to be constantly traveling and are not particularly keen on the travel industry, there are also many other jobs that actually require you to travel, and which provide for great opportunities to explore the world while doing something unrelated to tourism.
This was precisely how I managed to visit almost 120 countries, while still maintaining a full time career, all thanks to jobs that allowed me to travel and took me to different countries.
Many of these pseudo-travel jobs may even be better than working in the travel industry directly because you get to enjoy travel as a guest, and they often have generous travel perks, benefits and salaries.

Want to work and travel the world? Below is a list of the best jobs requiring travel.
Read: Travel industry jobs (which also require travel) and Jobs that you can do while traveling.
Foreign service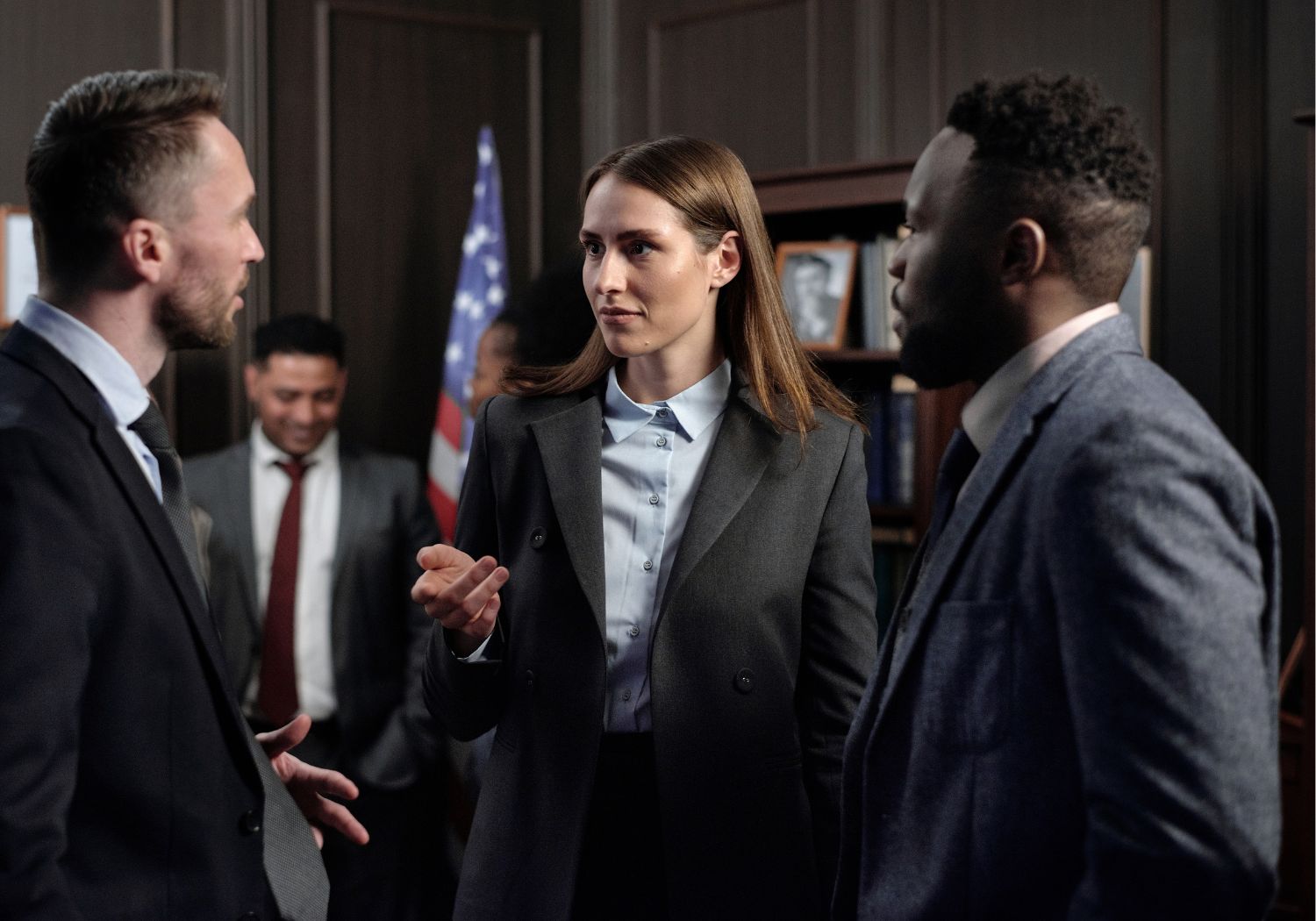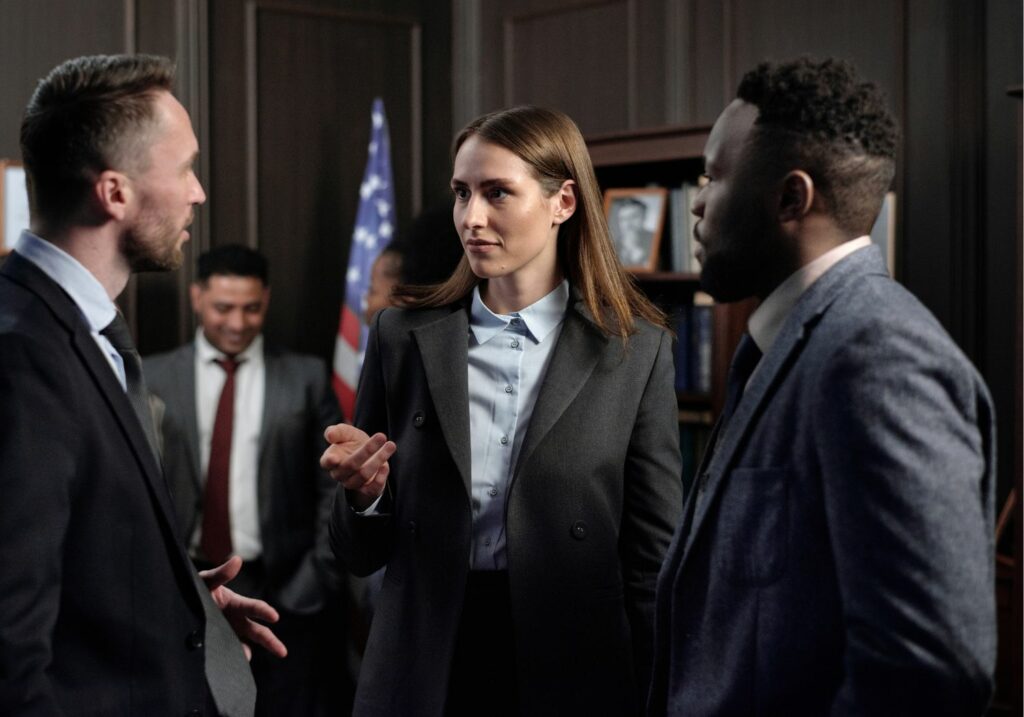 Diplomacy is one of the most obvious careers that require travel while not being in the travel industry.
While the specifics of the job will depend in your role and your country, the vast majority of positions will consist on placements ranging from 3 to 5 years abroad in various destinations.
I once dated the son of an Ambassador who had grown up between Egypt and Syria with stings in Germany in between, and was the most diplomatic person I will probably meet in your life.
As a diplomat, you usually get a generous living allowance when overseas in a placement, and help with your accommodation, your children's education and other needs. You job is often well paid too.
More details of a foreign office career
Being a diplomat or working in the foreign office of your country is not an easy feat and it is typically a life and career choice that comes with a lot of sacrifices, but when it comes to truly traveling and immersing yourself in the life of various countries, it does not get any better than this.
Salaries: Salaries are on the higher side, especially when benefits and other payments in kind are added. Diplomats, depending on ranking and destination, get beautiful homes, drivers, cooks, helpers and financial support in paying healthcare and children's education. The net take home amounts are lower than other jobs on this list (ie. consulting or private equity) but could be higher when tax free exemptions and benefits are included.
Requirements: Diplomatic careers are life choices and you will need to start early on with a suitable degree from a top university on a relevant international affaires degree. Each country will have a preferable degree and university to recruit foreign diplomats from.
How to become a diplomat: Requirements vary significantly from country to country and you will have to start early if you wish to become a diplomat and negotiation skills are a lifelong learning. The best place to start is the website of your own country because you can only be a diplomat for the country you are a national of.
Other useful resources to become a diplomat
Unless you want to become a top diplomat, there are also a lot of other roles that are part of the foreign office and are not as competitive as the top ones.
Consulting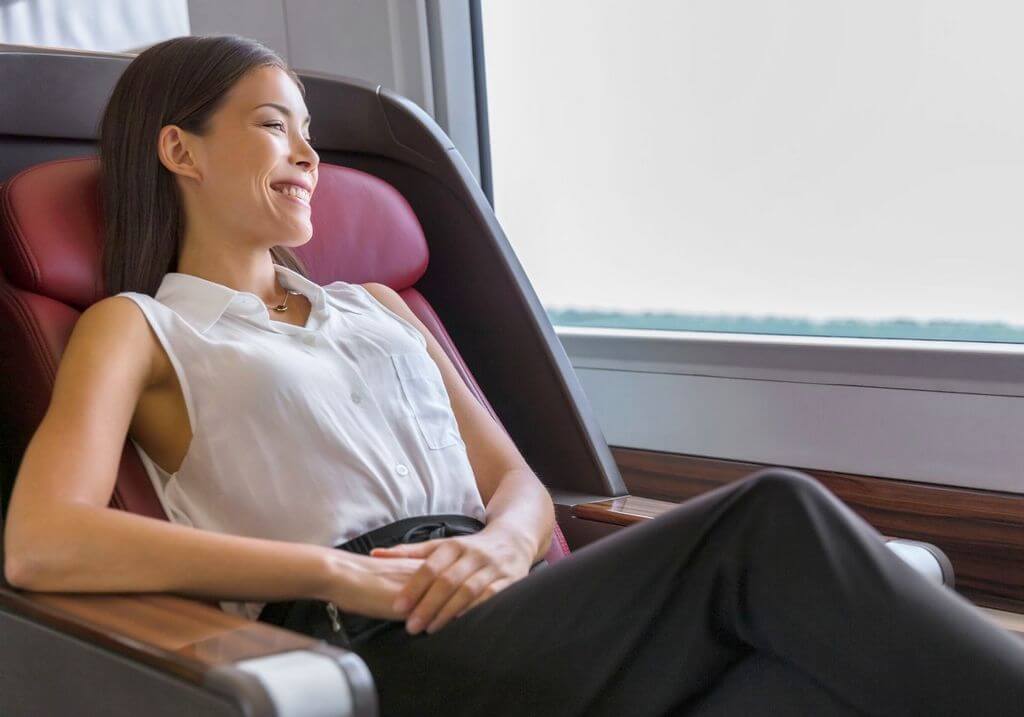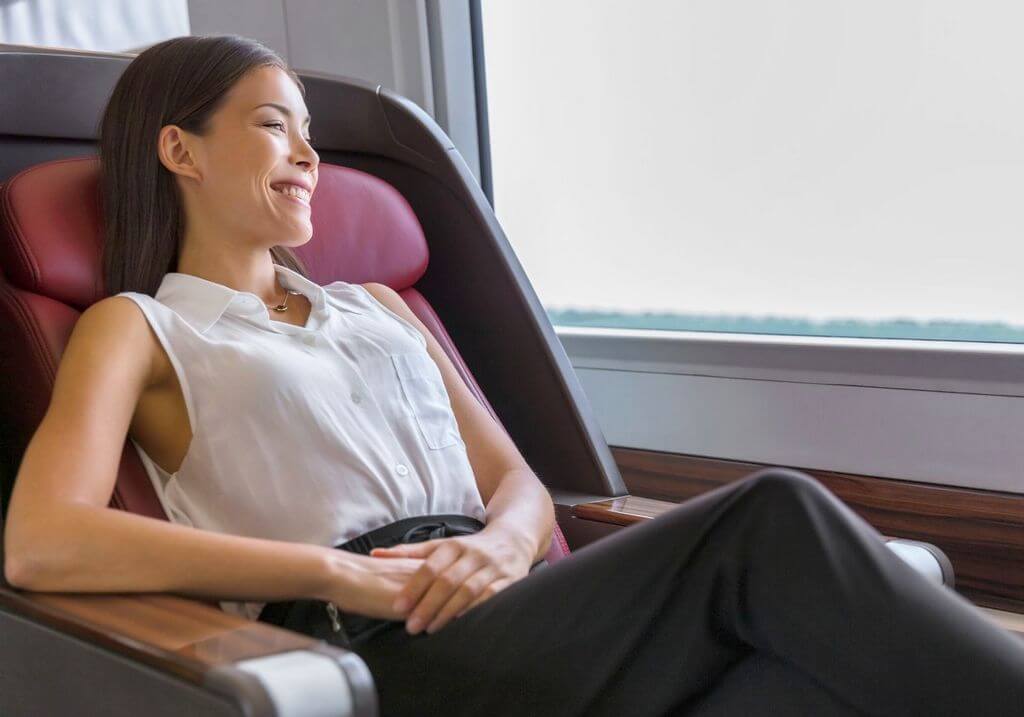 I was a management and strategy consultant for 9 years and, in my opinion, this is the best career that requires you to travel the world there is.
Granted, it is a job that can be quite hard to get, because it is a very competitive industry, but it is the one that made me realize I loved traveling.
What makes consulting great is that the pay is uber generous, you get a sensible number of vacation days (albeit this depends on the country you are in), and when you travel for work, you stay at 5-star hotels and often fly business class.
If that was not enough, most companies that want you to travel for work will let you use the weekends between two consecutive weeks away to explore the country you are working on or with a budget paid for by the company.
Doesn't that sound like the best travel job there is? Even if it is not actually in the travel industry!
A consultant usually works for a consulting firm. There are many kinds of consulting companies and jobs, some specialise in Human Resources, others in IT, and the most famous ones in strategy and management.
The best-known strategy consulting companies are Bain, Boston Consulting Group (BCG) or McKinsey. These pay the highest salaries and are usually the most prestigious jobs.
Then there are all the former "Big-5" consulting companies, PriceWaterhouseCoopers, Deloitte, Accenture, Ernst & Young and KPMG who are also auditing firms and provide more operation and process-driven advisory services. They are larger and hire thousands of graduates every year.
Lastly, there are lots of other niche consulting firms that may specialize in industries or countries, for example, the company I worked for specialized in telecoms and emerging markets.
More details about consulting job
Consultants work very long hours (60-80 hours a week are not unheard of) under a lot of stress and often away from home.
Projects tend to last a few months and, usually, a consultant will travel to the client's location every week, from Monday to Friday or Thursday.
Your learning curve is fast as you work twice as long as in any other regular job and are constantly learning new things and being intellectually challenged.
The fast-paced stressful environment is not for everyone and it does mean that it can be hard to maintain relationships back home when you are only there in the weekends.
Salaries:

Salaries are in the higher end of the range as this is a very well paid job. Bonuses at the end of the year can be as high as the base salary, career progression is fast.
Requirements:

You will almost always need a business degree. Consulting firms only hire fresh graduates or MBA graduates. Occasional hiring can take place at other points when hiring experienced consultants from the competition. You can never join a consulting firm without experience other than after graduating and moving from an industry job into consulting tends to only happen after an MBA or if you are an expert on a specific topic.
How to get a job as a consultant:

Firstly, you need to have a business degree or an MBA and then you need to apply during the hiring season directly with the consulting firm you are interested in. You should make sure to study at one of the universities that consulting firms hire from. For example, in Spain, the big consulting firms only hire from the top-5 business faculties in the country, in the US, they will hire from an Ivy League business school.
Other resources to get a consulting job
The most important part of getting a job in consulting, besides having excellent grades from a top university, is nailing the interview.
Consulting interviews are known for specifically using the case interview technique which consists of posing a situation and seeing how the interviewee approaches and resolves a problem.
Private Equity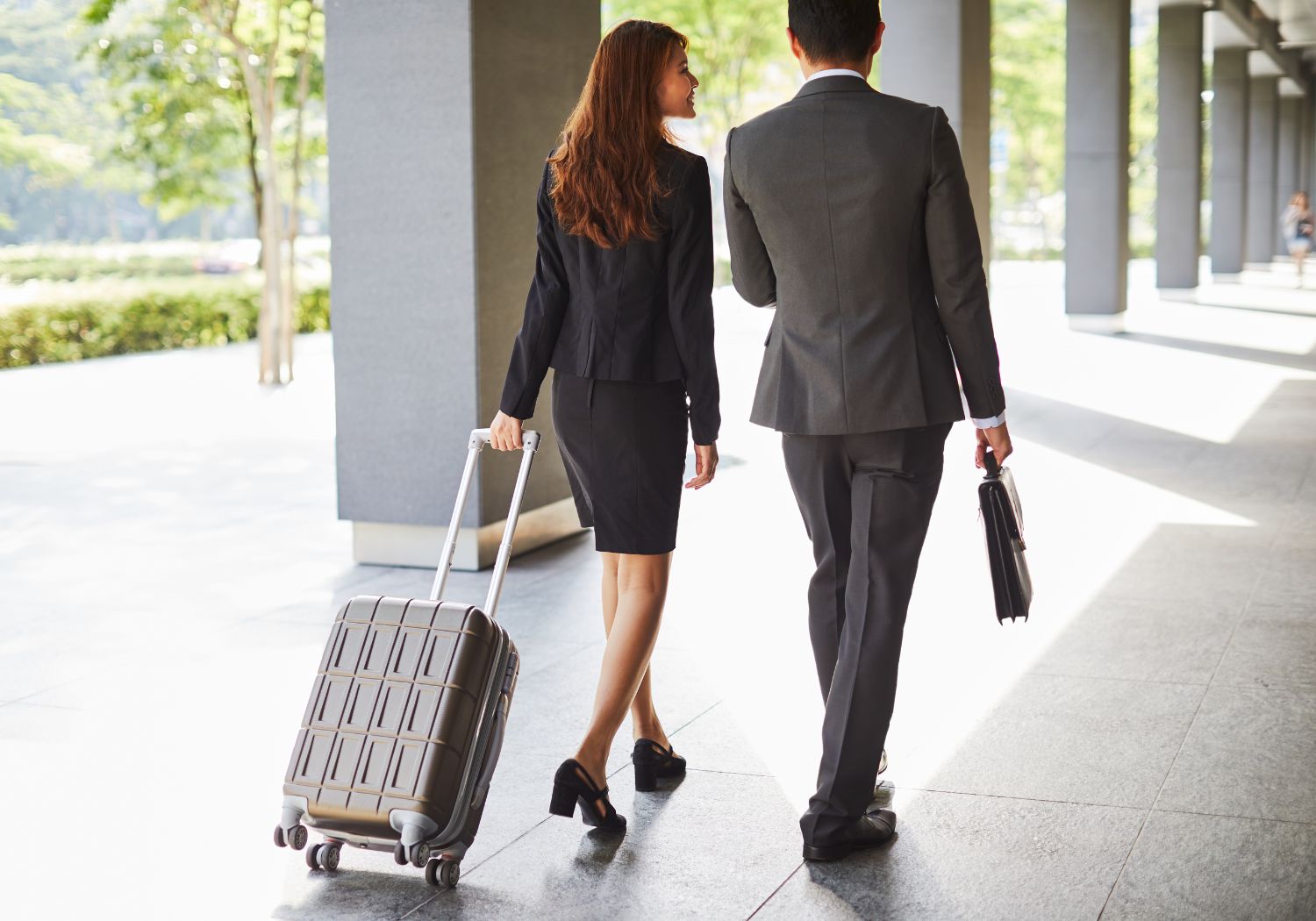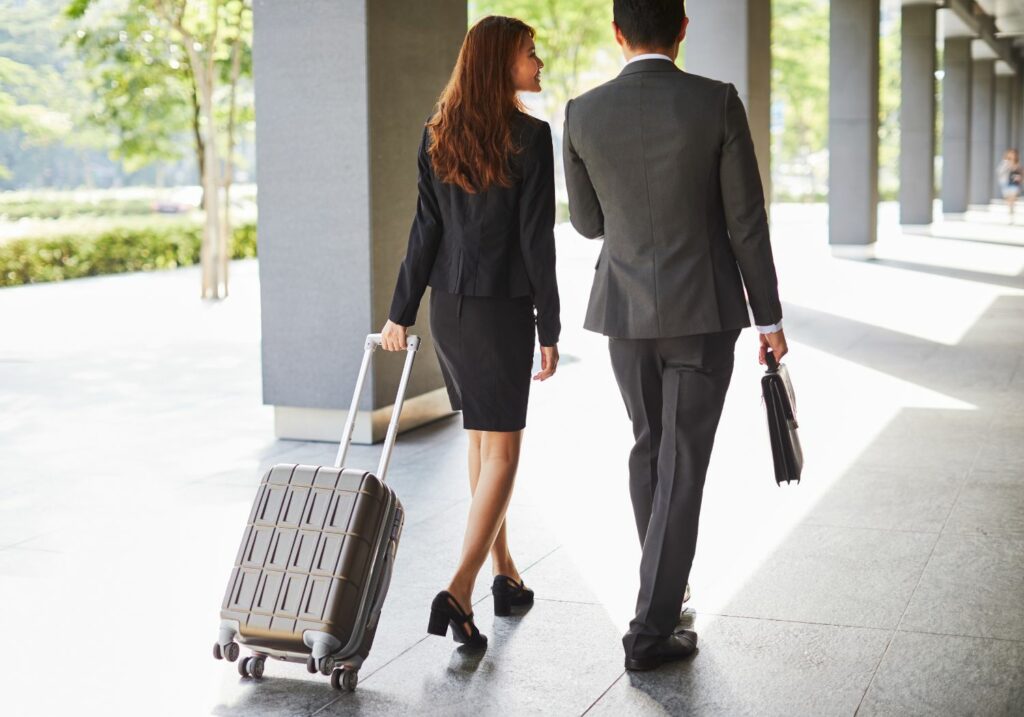 Very similar in nature to Consulting, a job in Private Equity usually requires you to travel to visit the clients/target companies who are the investees in your portfolio. In this case, travel tends to be less frequent but you may visit a same destination over a longer period of time, depending on the company.
For example, I have a friend who works for KKR, one of the largest investment funds in the world. She is based in London but travels within Europe 2 to 3 times a month to visit her portfolio companies.
I have another friend whose firm specializes in agricultural investments and has a large portfolio footprint from Africa to the Caribbean and Asia. This means that, when he travels, he often does it long-haul and for a long period of time, visiting more than one investee on the same trip but each only 2-3 times a year.
Someone in Private Equity can start out as an Analyst and climb the ladder to Manager and even Partner. The job scope evolves from performing analysis to managing portfolio companies and clients.
Some of the largest and best known private equity and asset management firms are:
More details about a Private equity job
Like with consulting, hours can be long and it is difficult to disconnect. However, the levels of stress and demands on your personal life tend to be lower than with consulting because the job is not project-based but rather long term.
Many funds are industry-focused and so you become an expert in a certain industry, whereas others are general and offer more variation.
Salaries:

Salaries in private equity are high, some of the highest on this list, and top-tier firms will only hire the very best students from top universities.
Requirements:

You will need to have a business degree or an MBA to get a job in Private Equity and you will also have to graduate at the top of the class to get an interview. If you know what company you want to work for, you should investigate where they recruit from and make sure you study there.
How to get a job in Private Equity:

Like with consulting, you will need a business degree or MBA to get an interview and choosing to study at the right university will make it possible. Because these are coveted and very well paid jobs, top firms only recruit from the best universities in each country so the choice needs to start when deciding where to study. It is possible for those who didn't get a business undergraduate degree to then add an MBA to switch to a business career (eg. if you had an engineering degree and want a career change into business roles).
Other resources to get a job in Private Equity
Private Equity interviews are also case-based so you should familiarise yourself with the case interview technique as referred to above in the consulting job section.
Unlike Consulting, Private Equity jobs are very finance based so your university intensification and courses need to reflect that. Unlike consulting, which can land you in projects on many areas of the business, Private Equity is financially minded and involves a lot of spreadsheets.
Photographer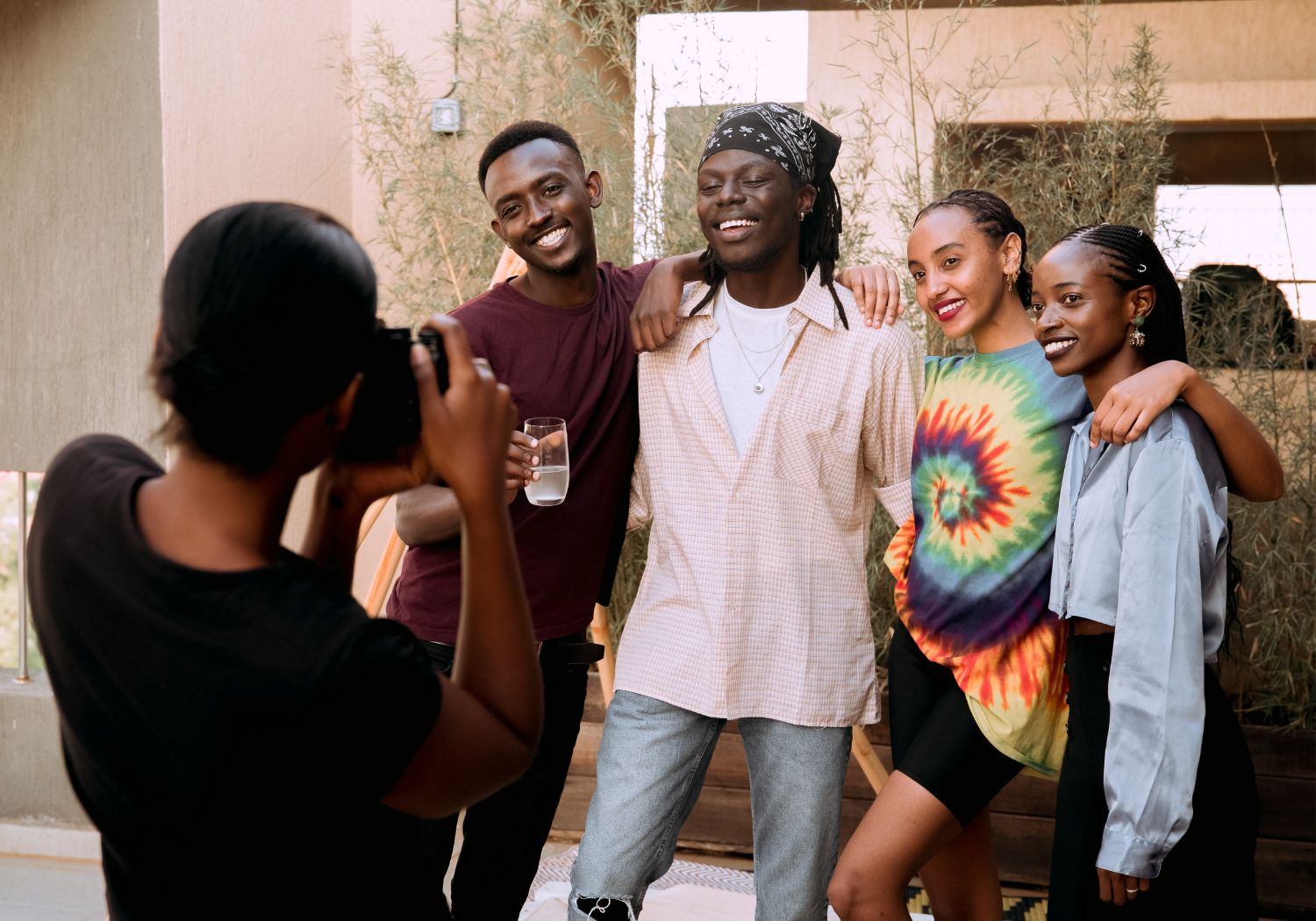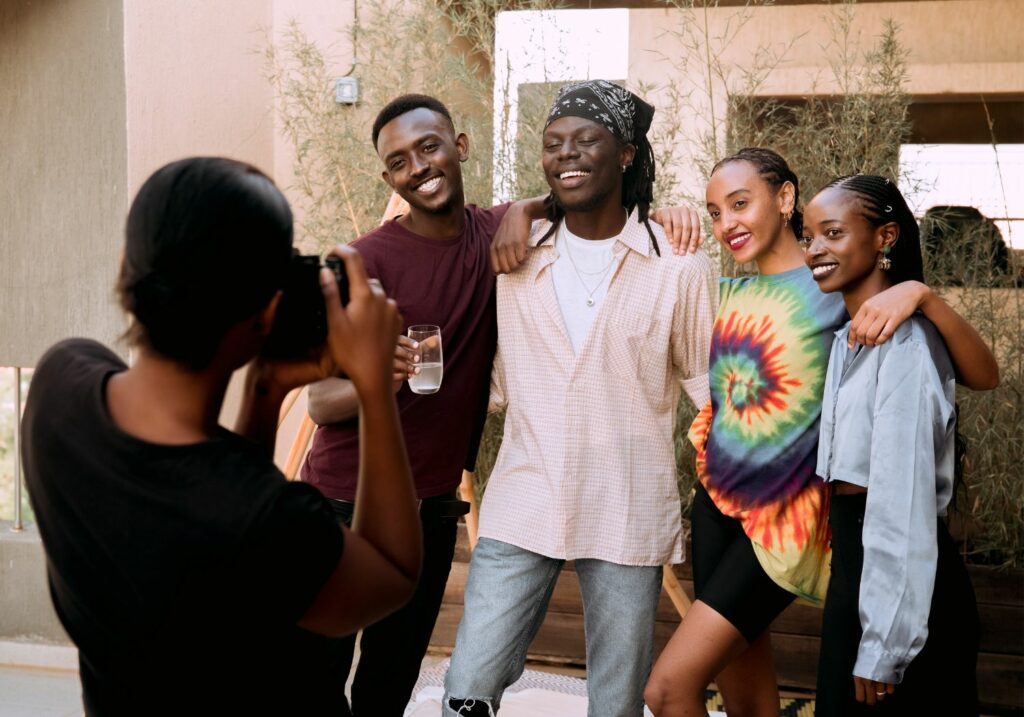 Photographer, especially travel and wedding / elopement photographers, are another non travel related career that requires travel and can be taken anywhere.
Travel and / or wedding photographers are particularly well-positioned to get assignments overseas and build a careers around travel.
For example, our women-only tours often include a photographer that accompanies the group throughout and captures every moment wonderfully. These are experienced photographers who live at home and travel on assignment.
What you need to know about photography and travel
Oftentimes, people confuse travel photography with a photographer that travels for work, both are not the same.
For example, we engage photographers for our tours that are not necessarily travel photographers, meaning, they do not focus on capturing a destination but rather the guests interacting with each other and with the destination. In that sense, we are more interested in a wedding / event photographer than we are about a travel photographer.
Even photography can easily become a career that requires travel and which is done for a hiring client, vs. a travel photographer captures the destination.
More details about being a photographer to travel
While both travel photography and event photography can lead to travel opportunities and are transferrable in any geography, the two require different skills and experience. You should decide which one you are interested in pursuing.
Salaries: All kinds of photography that require travel will be paid according to your credentials and experience as well as the kind of work and expectations. Travel photography could be done on a barter basis in exchange for an experience, for example a trip, or for payment if you are just capturing a destination without any time to actually enjoy it.
Requirements: While a degree may be useful, the majority of photographers will build a portfolio from experience and engagements. Your previous work, your referrals and what you can show is more important than whatever formal education you may have so the best way to start is with friends and family.
How to get a job as a photographer: Most photographers will start off with another job that pays the bills whole they build their portfolio of jobs. Create an online shop on Instagram, a website or some of the other online portfolio portals such as Behance and then start approaching brands and companies to offer your services. Word of mouth works best in this world so make sure to impress and overdeliver with your first clients.
Yoga Teacher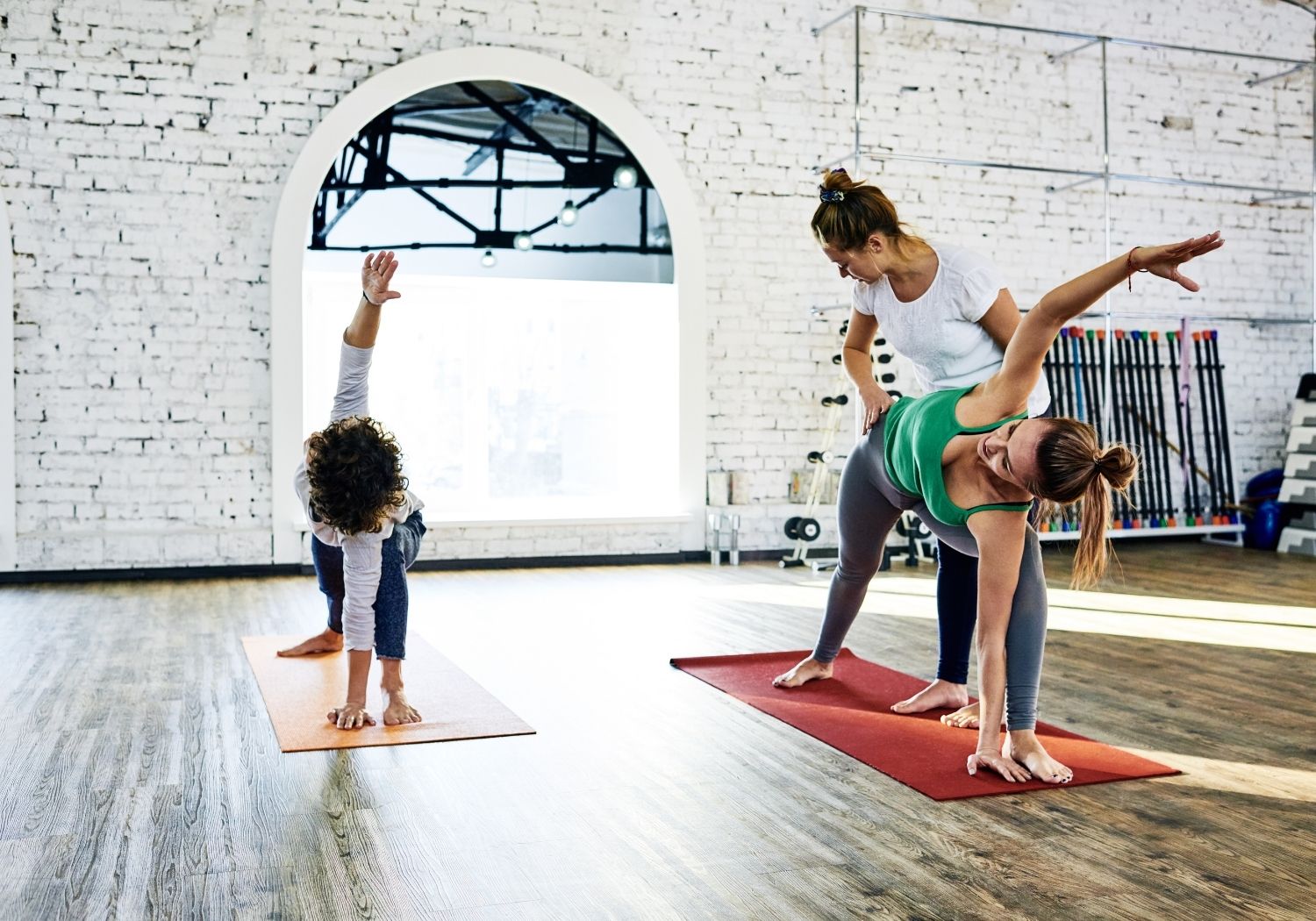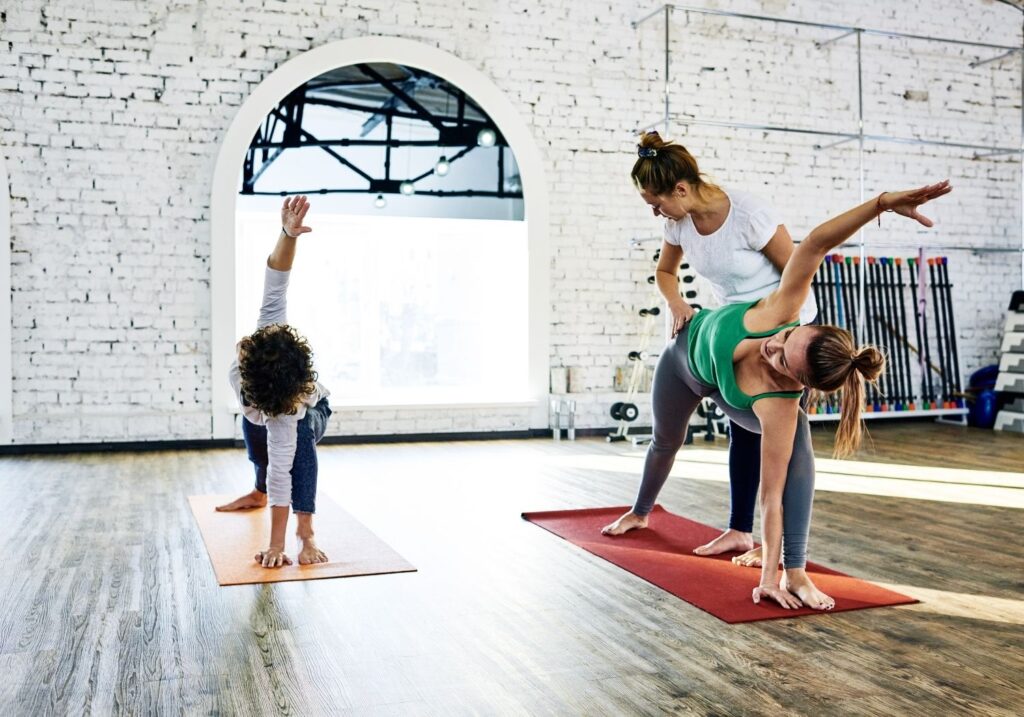 If you're more of a people person, becoming a yoga teacher is a great alternative to business-minded travel jobs.
In the last few years, the interest in becoming a yoga teacher has skyrocketed and there are now lots of courses, online resources and even hubs such as Bali which have become renowned as yoga destinations.
Unlike other professions, there is no single globally recognized yoga teacher training so you can take the course in many schools. Typically, you will also need to have led a certain amount of yoga classes to get a job.
Yoga teachers have the advantage of being able to lead classes across the world so can base themselves at various locations. Some have taken this to the next level by setting up online businesses where they teach yoga remotely or through videos.
For example, Adriene has a large YouTube following of her yoga videos and monetizes her reach with premium videos and resources. If you spend a bit of time in Ubud, Bali, you will meet various online entrepreneurs who have taken their yoga practice online.
Additionally, some yoga teachers have gone down the retreat route organizing yoga retreats and workshops across the world and teaching this way. I have a friend who leads acro yoga retreats in Bali.
It is important to understand that becoming a yoga teacher is probably not the most financially rewarding job. Average hourly rates can be $15-$50 depending on where you are and your upfront training course is probably $2,000 or more.
However, what makes a yoga teacher job a rewarding experience and a great career for those who want to travel is the flexibility, the increasing demand for teachers and the fact that these are skills you can take with you anywhere in the world.
If you are not interested in finance or business but would like a job that you can transfer to any country and that requires you to travel, a yoga teacher training is perhaps one of the cheapest certifications to get and a globally accepted option.
More details about a Yoga Teacher job
Yogis have very different lifestyles but typically, if you work for a traditional yoga studio, you will have a class schedule that may change weekly or monthly. You could have classes early in the morning and late at night, with smaller or larger groups. Your specialty will also determine the type of classes.
If you are interested in being an itinerant yoga retreat teacher, you will then work a few days at a time and then travel to a new location. If you are the one organizing the retreats, you will also need to spend time in business management, promotional marketing and sales and logistics and customer care management.
Salaries:

Some locations and studios pay more than others but it is important to remember that your salary is tied to the number of hours you work. Hourly rates of between $25-$100 depending on location, studio, size and experience. If you work online, your income can scale up which is why many people chose this path. If you organize your own retreats successfully, you can also supplement your income with anything from $250 to $1,000 per guest while getting to discover different locations.
Requirements:

Like with all teaching jobs, you need to first be good at yoga and then have completed a yoga teaching training course from a reputable institution, the

Yoga Alliance

is one of the respected teaching institutions with 200h and 500h courses and a certification registry to get your credentials. You will then need to accumulate experience leading classes.





Depending on where you want to base yourself, you will also have to sort out your work visa. For example, to work as a yoga instructor in Bali you need to apply for your own business visa which can cost up to $2,000 every 6 months. It will not be possible to work without as it is illegal and the Government is really on top of it.





Training courses to become a teacher vary in price depending on the location, length and intensity. For example, the more intense a course is the more expensive it can become. Locations like India or Bali are cheaper to base yourself in than Europe or North America.
How to get a job as a yoga teacher:

Like with other jobs on this list, the easiest way to get a yoga teaching job is by moving to one of the main hubs and dropping your CV at the various yoga studios.





Some of these locations have a high turn over of teachers and are always looking to recruit new ones. Well-known hubs are Rishikesh and Goa in India, Ubud in Bali, Indonesia, Koh Phanghan in Thailand or Ibiza in Spain.





Many yogis find teaching jobs at the studios they took their courses, which is why you need to choose wisely. Lots of people start teaching yoga as a supplementary income on top of their jobs, gaining practice and experience before doing it full time. Lastly, there are online platforms you can sign up to teach online.
Other resources to work as a Yoga Teacher
Teach English Abroad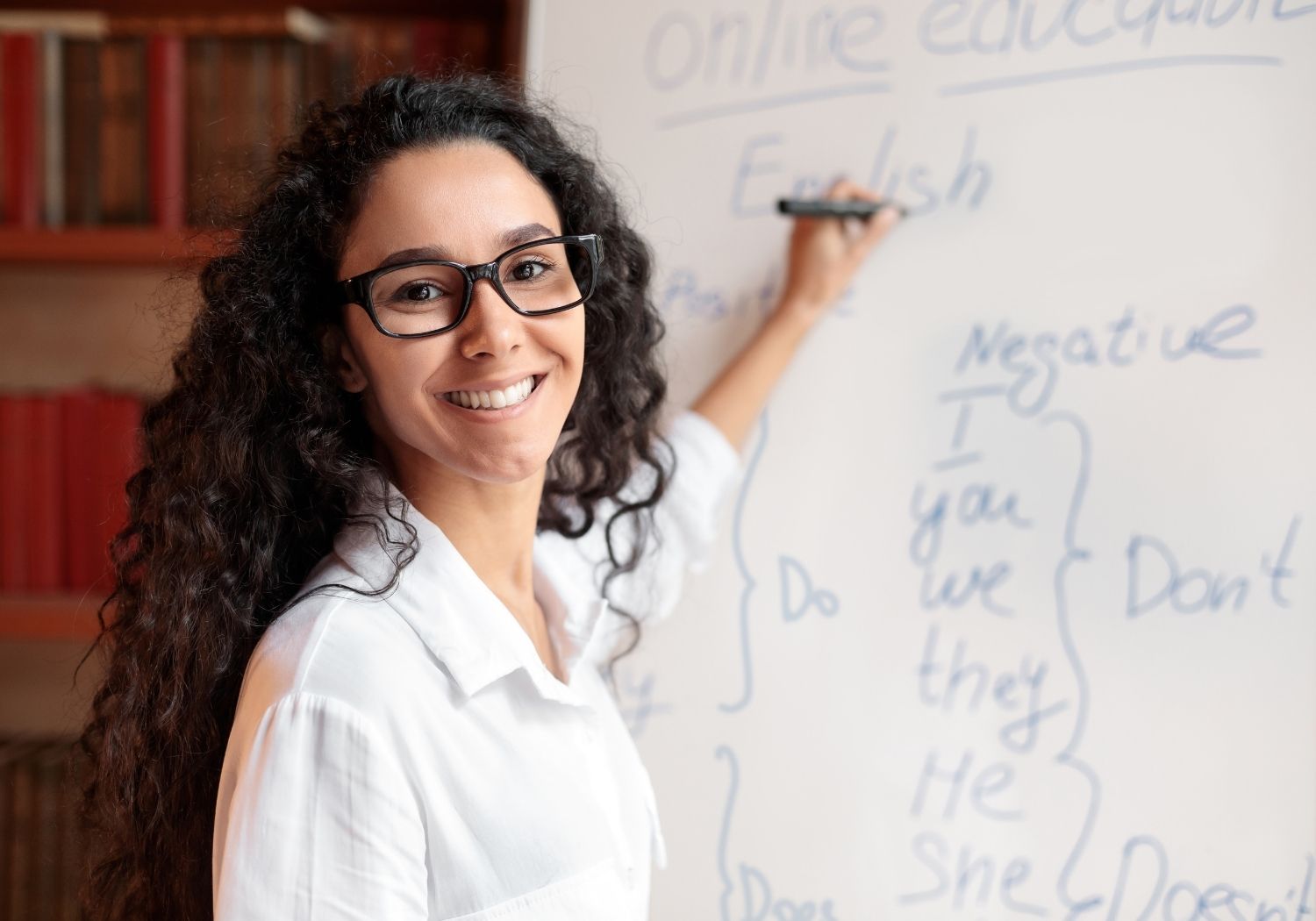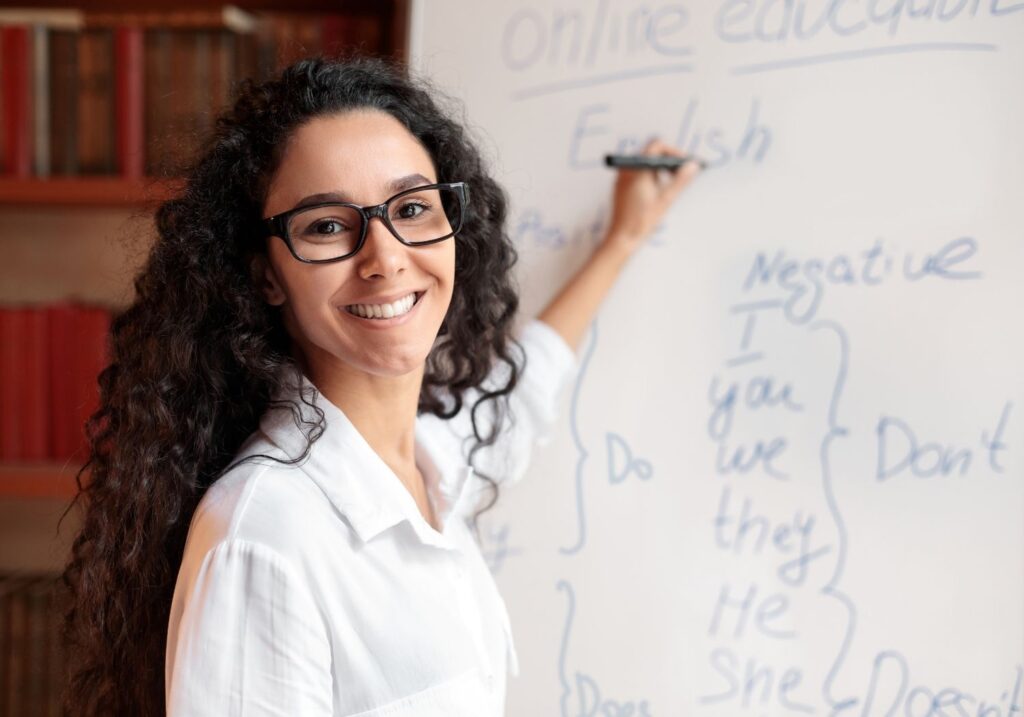 Teaching English has become one of the most popular careers that require travel in recent years. The easiness to get a certification, the many online English teaching opportunities, and the fact that this is a universally transferable skill that can be taken anywhere have made it the career of choice for those who want a life of travel.
Before teaching English online became easy and accessible, teaching English abroad was the way to go. It gives the opportunity of immersing yourself into a new culture and learning the local language while also forming bonds with students from all over the world.
Typically, teaching English abroad provides good salaries and generous vacation time making it a very convenient job for those who want to travel. Many people work for 9 months as a teacher then travel for the remaining 3 months of the year.
What to expect as an English Teacher
Generous vacation time, possibly intense course curriculum depending on school and location, good pay and steep cultural learning curve are some of the benefits of an English teacher job.
Salaries:

Salaries largely depend on the location as well as the school. International schools around the world pay well with countries where expat communities are large (eg. the Middle East and Asia) having the highest demand and salaries allowing you to save and travel in the summer months.
Requirements:

While you do not need an English degree (or even a university degree in many countries), you will generally need to get an internationally-recognized certification.





There are many options: Teaching English as a Foreign Language (TEFL), Teaching English to Speakers of Other Languages (TESOL), Teaching English as a Second Language (TESL), Certificate in English Language Teaching to Adults (CELTA) but they are usually 120h courses which can be done intensely or over a longer period of time.





These courses can be completed online or in-person and are offered by various institutions around the world for prices ranging from $250 to $500. You can also take specialty courses for teaching kids or for teaching business English.
How to get a job as an English teacher abroad: You will first need to get a TEFL certification to teach English abroad and then you can apply to the many vacancies around the world. Some of the most popular (and best paid) destinations to teach English are in Asia. Countries like South Korea, Thailand, China, Japan or the UAE usually have vacancies and attractive salaries. The opportunities vary from private teaching to business English teaching, adult teaching or international school jobs.
Other resources to get started as an English Teacher
International TEFL and TESOL Training is the most complete resource to gain certifications to teach English abroad. Members of the Solo Female Travelers community

get 10% OFF regular prices when applying for the courses here.
Scuba diving instructor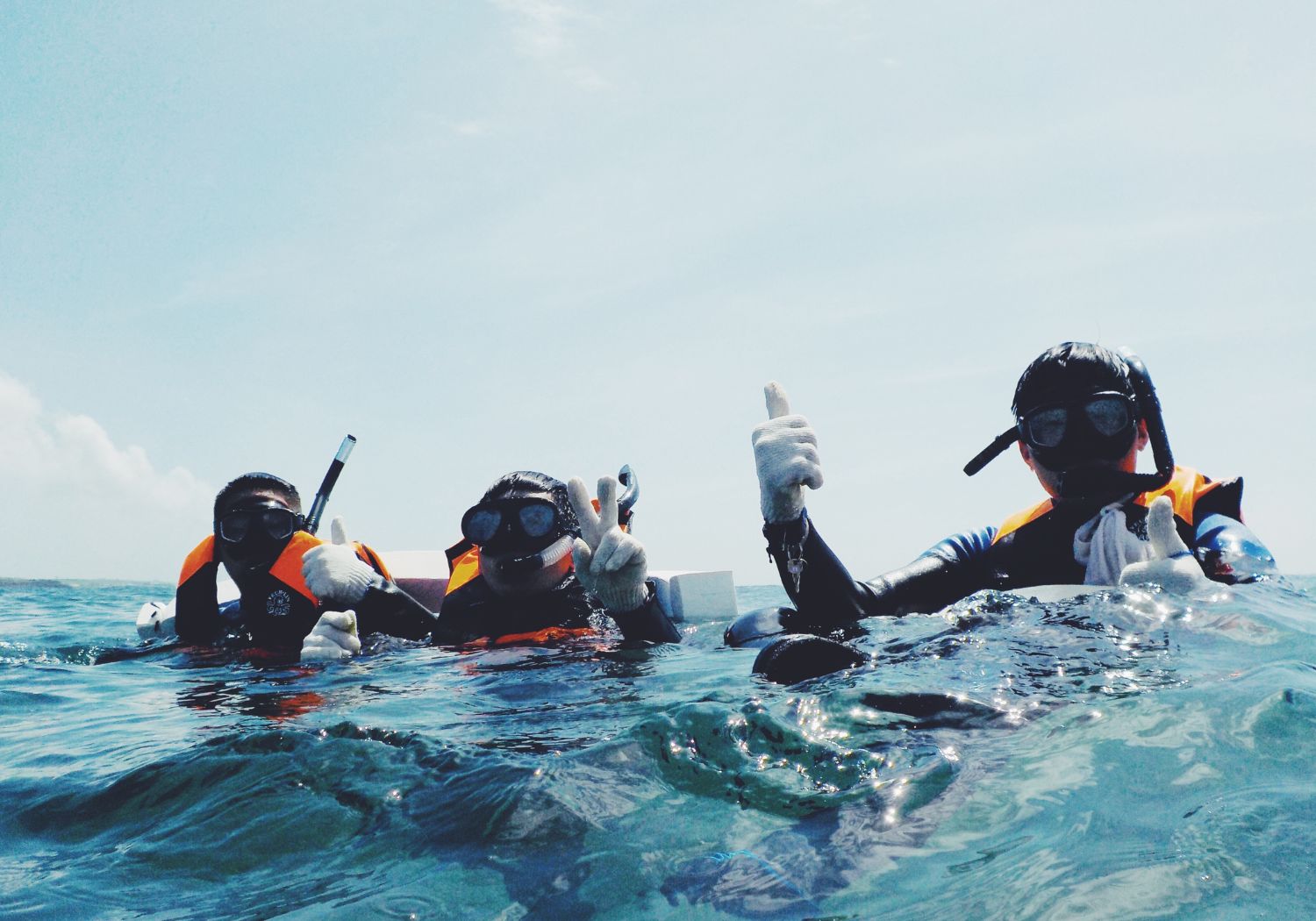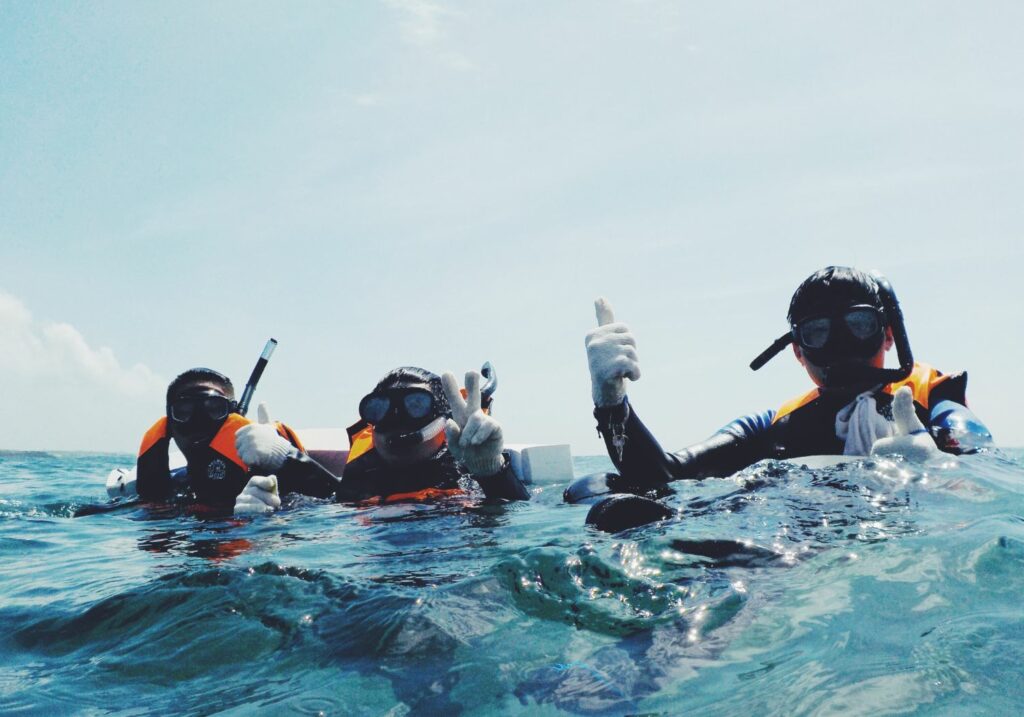 Dive instructor is not necessarily a travel industry job but it is closely linked to the travel industry so we decided to include it in this list of careers that require traveling.
What to expect from a dive instructor job
The job requirement is simple: You teach others how to dive and take them on dives around the world. Typically, that is done by season, as diving is a very seasonal job that depends on weather conditions.
Some dive instructors are based in a destination, open their dive shops and stay there, while others travel the world finding a new location every time. Most of my dive instructors have typically been expats enjoying a season at the destination and then hoping on to another place.
Salaries: Depending on the destination, dive instructor salaries are not particularly appealing and a dive instructor in Southeast Asia may earn $500 to $1,000 a month. Instead, the reason why so many people chose this career is because of the opportunity to travel and explore a destination while living cheaply or with living expenses covered. Additionally, requirements to get started are low and you don't need costly or lengthy studies to get started, just a love for the sea.
Requirements: Talking of which, the requirements to get started as a dive instructor are relatively straightforward and similar across the world thanks to a standard certification from PADI. Start off by getting your Open water certification and then climb your way into Dive Instructor certificate. Almost all dive centers will take that with the subsequent required number of dives, as proof of experience.

You should try to get real life experience as a dive instructor in the less popular destinations and then work your way up as you build your experience. While it may be expensive to get the necessary number of dives, you could save money by volunteering to work at a dive center in exchange for free dives.
How to find a dive instructor job: The best place to get started searching for a dive instructor job is the PADI website which lists job placements and opportunities around the world.
Useful resources to find a dive instructor job
Sky instructor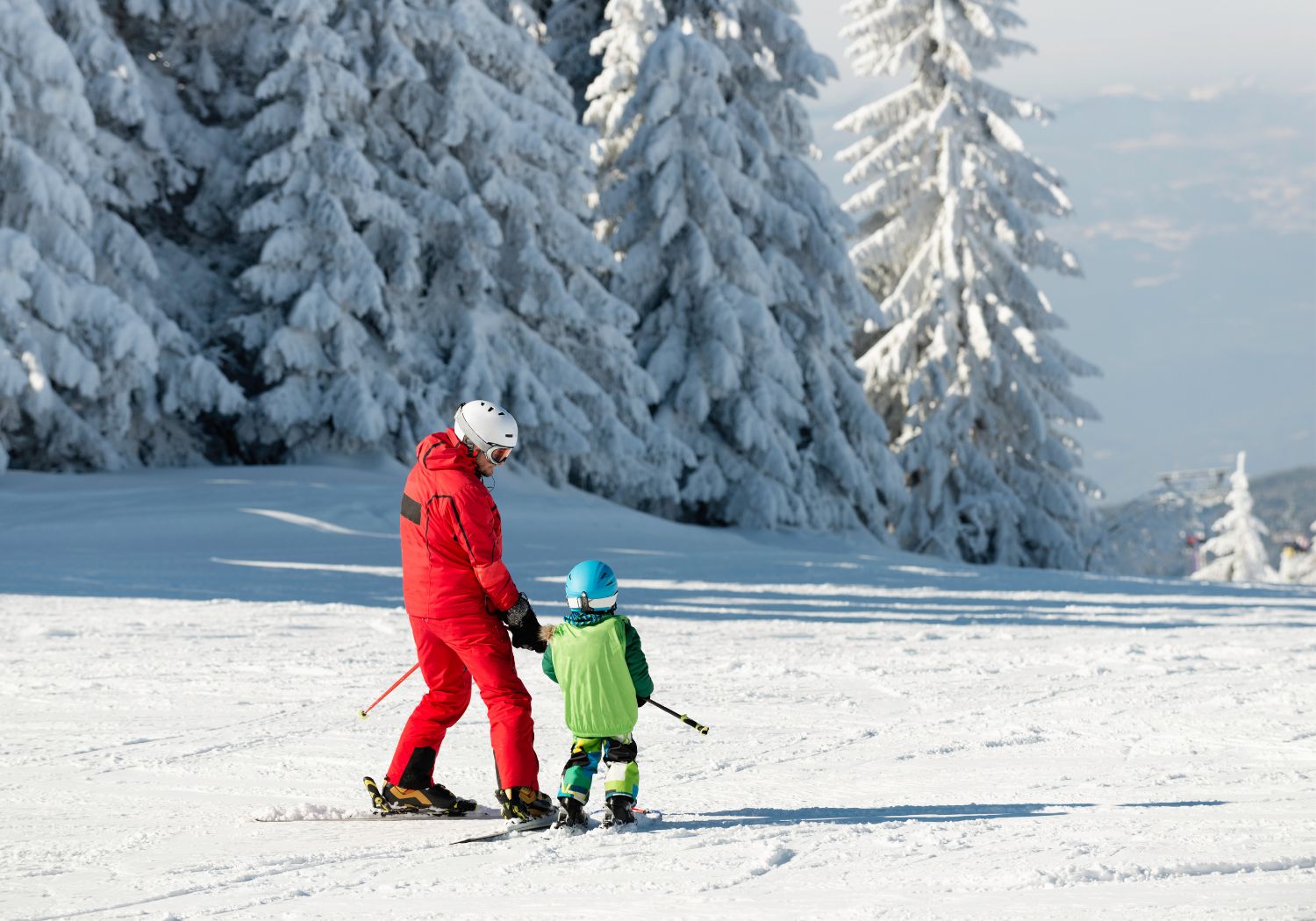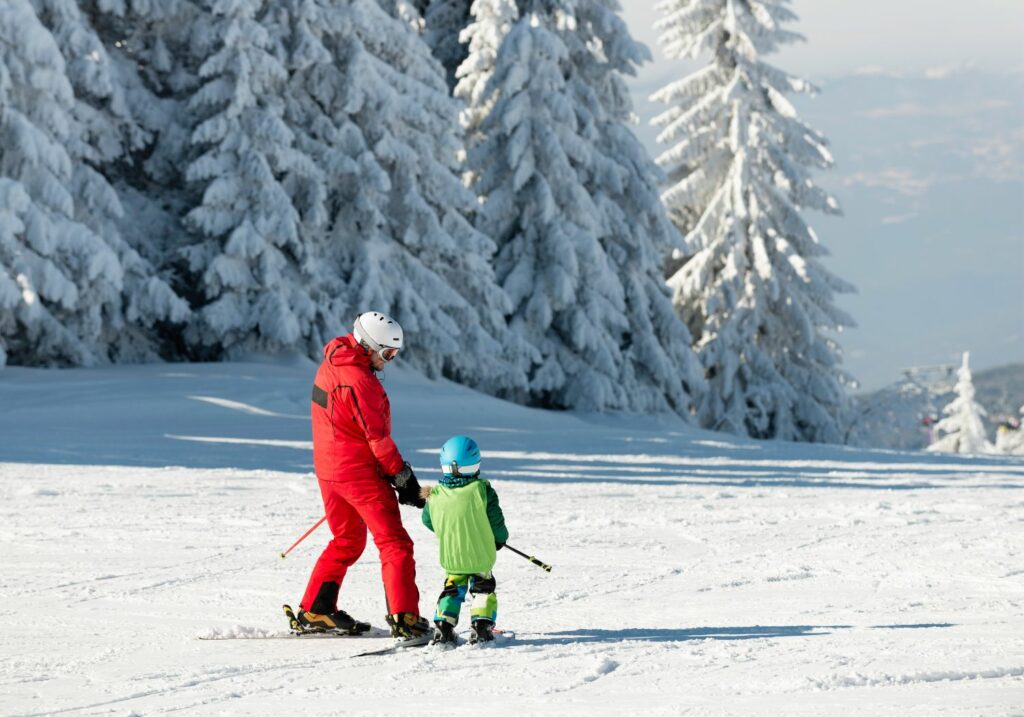 Sky instructors are a bit like yoga teachers or dive instructors in that they have often seasonal, highly transferrable and globally accepted skills that can be useful in many countries around the world.
In fact, if you could be a ski instructor in the winter in landlocked countries and then head to the coast for the summer months in countries that are tropical, you could make your entire career around traveling to various places and living like a local.
What to expect from a ski instructor job
Like other seasonal jobs, ski instructors work practically non stop during the season, with just a few days off here and there when there are no customers, and then have time off at the end of the season.
Work is mostly the same every day and may include teaching pre-set group classes or private ones. Like with yoga teachers, you could also host skiing holidays where you organize all the logistics and bring a group of guests together to learn or improve their skills or simply have a good time.
Salaries: salaries will vary significantly from country to country with higher wages paid in countries such as Switzerland and the US (including tips) and lowest in countries with lower purchase power. Here is an account of a ski instructor in Switzerland.
Requirements: You obviously need to know how to ski at a very advanced level to become an instructor. But that is not enough. You also need to love skiing, because becoming qualified to teach is not a mean feat. Given the requirements explained below, and the costs associated with skiing, most instructors come from places where skiing is a common sport.

To get started teaching beginner skiers, you will need to get a snow sports instructor Level 1 qualification that is recognized by the International Ski Instructor's Association (ISIA). This requires weeks of training and an exam that is done over 4-5 days.

After level 1, you can progress to Level 2 qualification which will allow you to teach anywhere in the world. This is a hardcore qualification with an exam that spans over 10 days.

There are also levels 3 and 4 which is the level required for professional examiners. These require years of training while the previous two can be done during a skiing season.

There are also specific US & Canada and New Zealand only qualifications you can obtain, but level 2 of most qualifications are globally recognised except for in France where you will need local qualifications.

Lastly, to gain the necessary qualification, you need to have quite a lot of money to pay for it since programs typically last a season and can cost anything from $5,000 to $15,000 (with accommodation, food, training, exams, ski resort passes, etc.) so it is an expensive career you can travel with.
How to get a job as a ski instructor: Many of the instructor schools and qualification associations have job boards. If you have you eyes set on a destination or resort, you should also check their website's job section. Plan to get started applying around 4-6 months before the start of the season.
Other useful resources to become a ski instructor
Snowskool is a great resource to get qualified and even obtain internships as a ski and snowboard instructor around the world. This article explains all the qualification requirements to become a ski instructor.
Travel nurse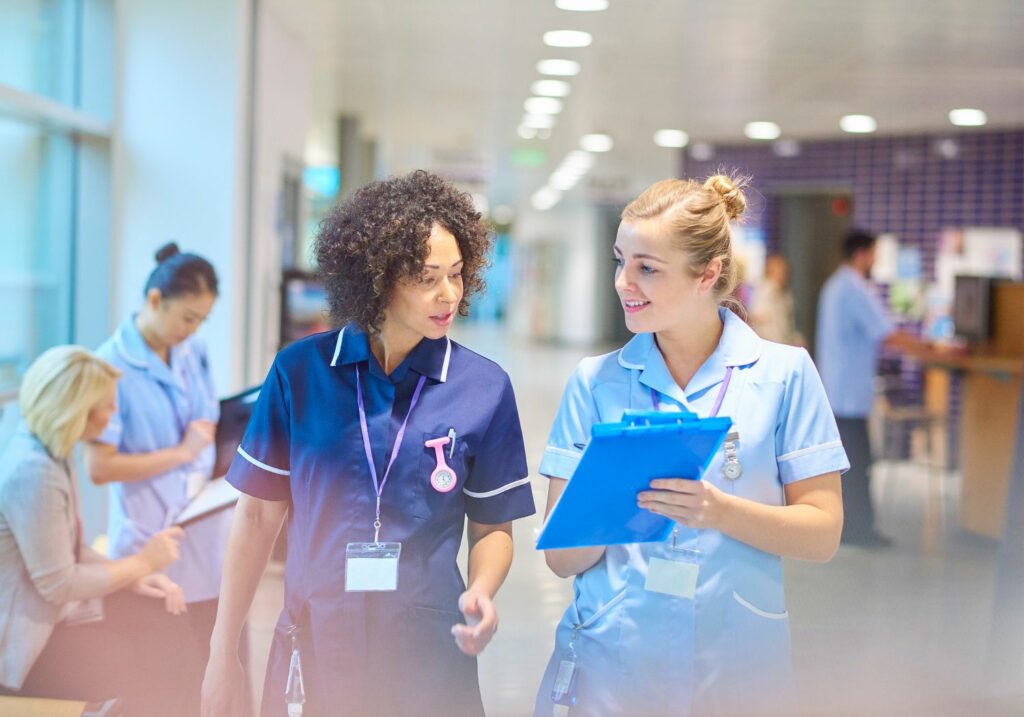 Lots of our Solo Female Travel members are travel nurses and I have also met quite a few in person during our women only tours. Why? Because these are well paid jobs with a lot of time off between assignments that tend to attract people who want a job that requires travel.
A Travel Nurse, is not a nurse that travels or that takes care of traveler, it is a nurse that does not have a fixed hospital but that takes short term assignments to fill in temporary vacancies in hospitals, typically around the US.
These assignments are usually between 3 and 4 months and accommodation tends to be provided. Hours could be long but pay is high, and in between assignments there is usually time off to travel. So you get the best of both worlds: good pay, the opportunity to travel in between and a job that actually requires you to.
Salaries: Salaries for travel nurses are well above the average and can be $10,000 a month. Starting salaries for inexperienced nurses are lower than for those with years of experience.

Pay also varies depending on the type of placement with night shifts in critical care facilities being better paid than short daytime shifts in doctor's offices. Some placements will also provide other benefits such as bonuses, accommodation, stipends, etc.
Requirements: This is not an easy career choice. Becoming a travel nurse requires years of experience and several degrees and training certificates. You will need to at least be a Nurse Practitioner to get started as a travel nurse but some placements will require additional certifications.
How to get a job as a travel nurse: Travel nursing jobs are contracted via recruiting platforms specifically set up for this like Nurse Choice
Useful resources to become a travel nurse
Salary study for travel nurses so you can pick the most lucrative kind of career
Destination wedding planner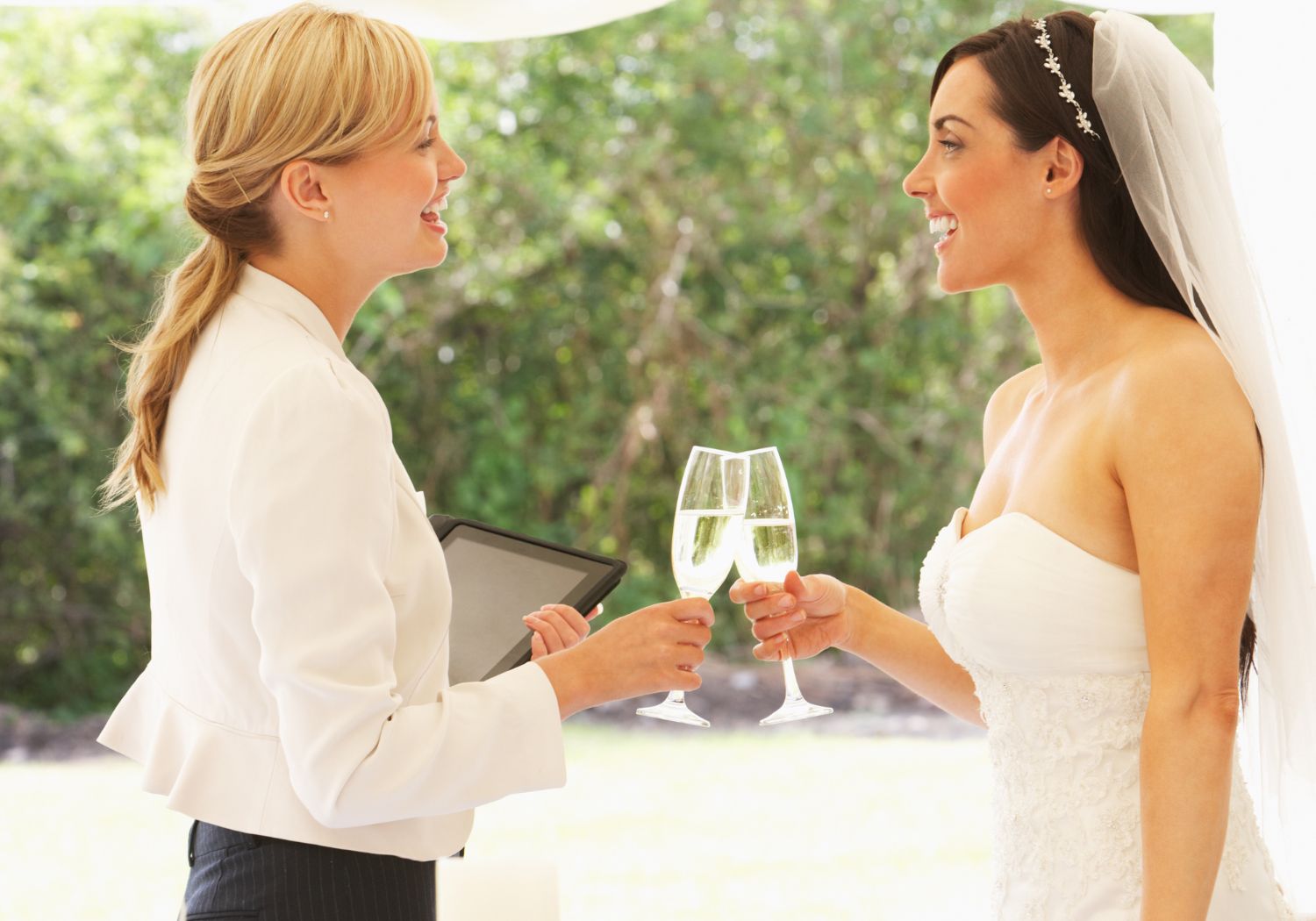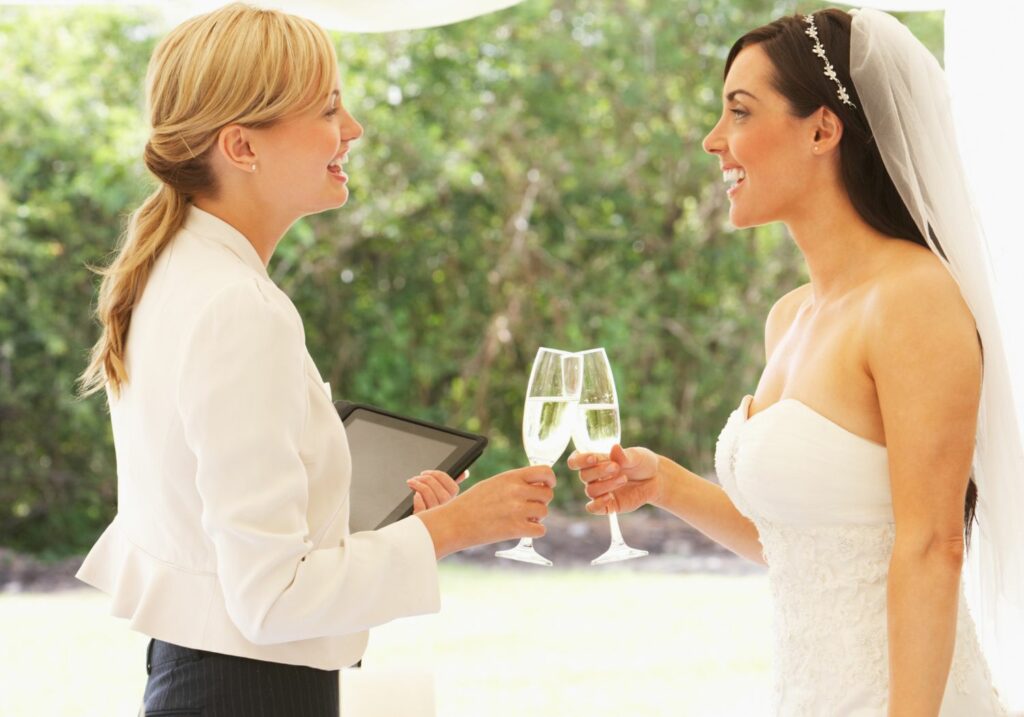 What job requires travel and is surrounded with as much happiness and joy as a Destination Wedding Planner?
This is a job that is stressful and rewarding at the same time and which requires a certain kind of person who is able to work under stress, be resourceful and be able to multitask and hold many balls in the air without letting any drop.
Salaries: You can either work for a wedding planning company or be the wedding planner yourself. Obviously, salaries and responsibilities will vary significantly if you are the business owner vs. the employee.

Employees salaries will also vary depending on the country with lower salaries paid in India, where the wedding industry is huge, and higher salaries paid in the US. As an entrepreneur, you can scale your business to any level and have your own team.
Requirements: To work for a wedding planner, you will need tio demonstrate excellent organizational skills and experience. If you have none, consider starting off as an intern and building your cv that way.

As a business owner, you need to have business sense and passion for this industry, as well as experience build working for another company so you can learn the ropes before jumping to start on your own.
How to get a job as a Destination Wedding Planner: Regular job boards may list wedding planner jobs and you can also proactively reach out to companies where you live to drop your CV. Entry level jobs could be more basic, like helping organize the event on the day of the wedding. Build your experience from entry level positions.
Auditor in a global city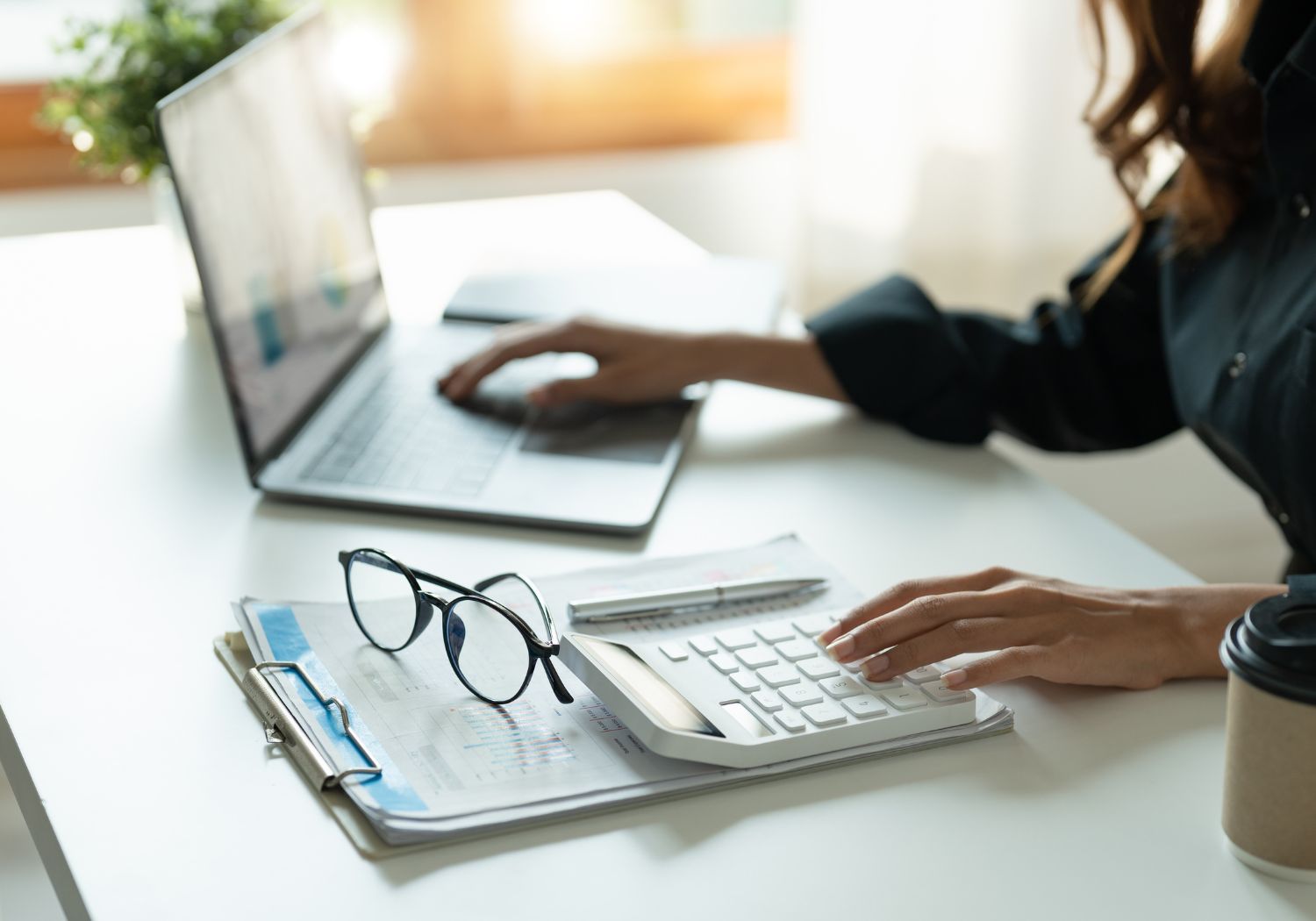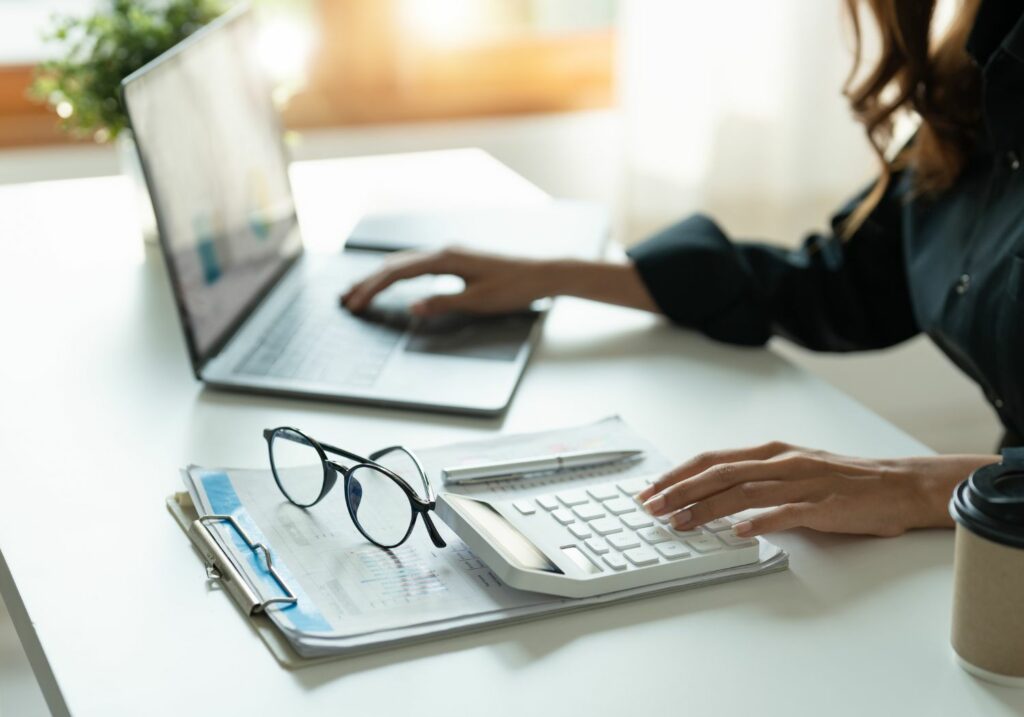 I started traveling for work as an auditor at PriceWaterhouseCoopers in Barcelona. My job didn't include any travel but since I spoke french, they assigned me to a client that was Barcelona based but headquartered in Paris and we had to go for a couple of days for work. It was exciting!
While Barcelona ins't a major hub, if you choose to work as an auditor in a city that, it is more likely that you may have to go visit offices or factories elsewhere. If you base yourself in a city where businesses set up purely for tax reasons, that is even more likely.
For example, Amsterdam, Jersey in the UK, Singapore or Dubai are all major business hubs.
Salaries: The starting salary for auditors in the US is about $2,000-$2,500 a month. This is much lower than consulting or private equity jobs as there are many more auditors, but these are well paid jobs that come with good benefits, great learning opportunities and preset career progression. You will start as Auditor level 1 and then progress to level 2 and so on. Within a set number of 15-20 years you could become a Partner and earn a very significant salary. Plus, if you choose your country wisely, you can land yourself a job that wants you to travel.
Requirements: To become an auditor you need a business degree and good grades as they tend to be sought after jobs. All the training will be provided on the job.
How to get a job as an Auditor: Most auditors will start from an entry level position and progress to more senior positions. Career progression as an auditor is pre-established and all employees at each level earn the same with variations based on bonuses.
Seasonal farm work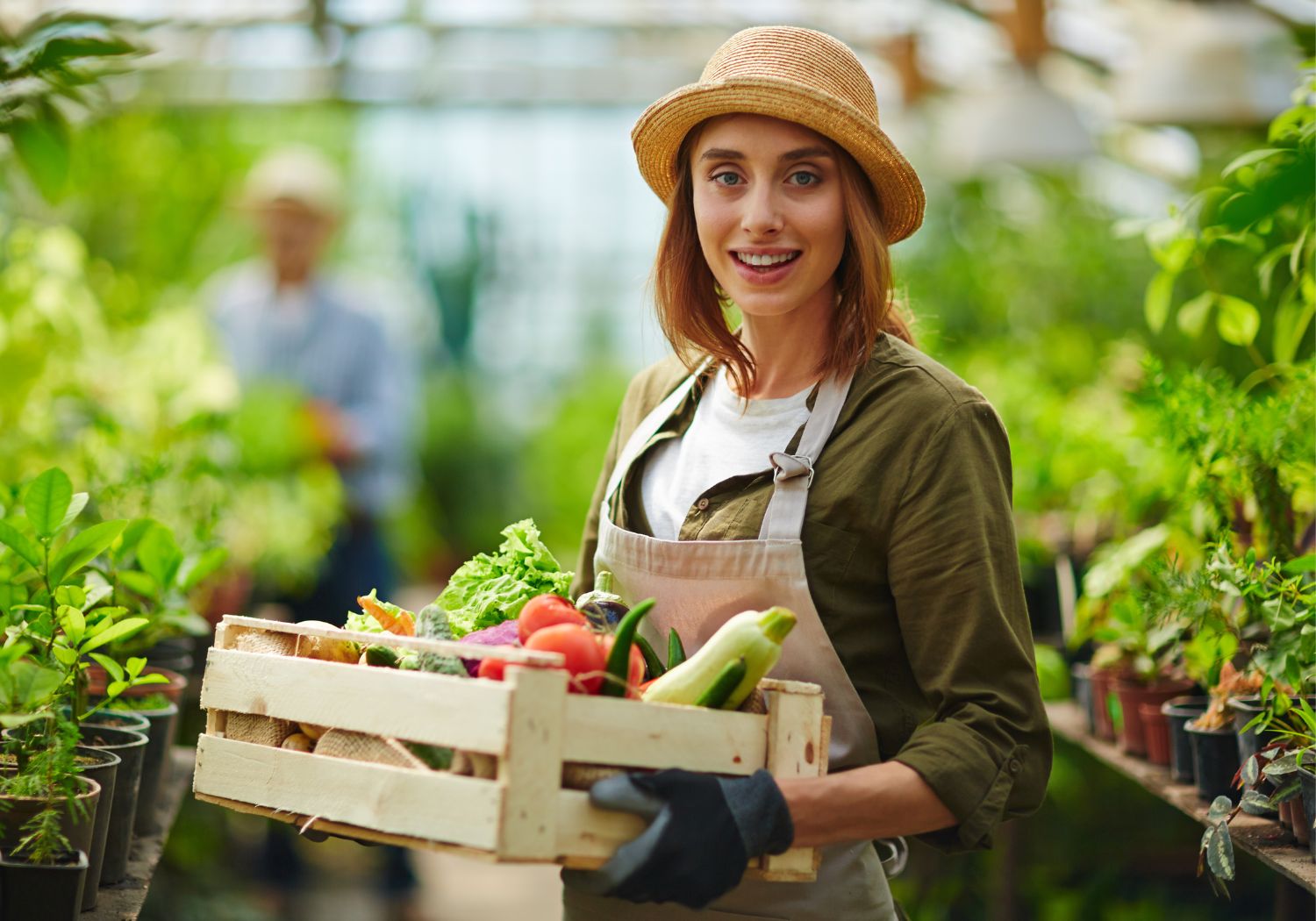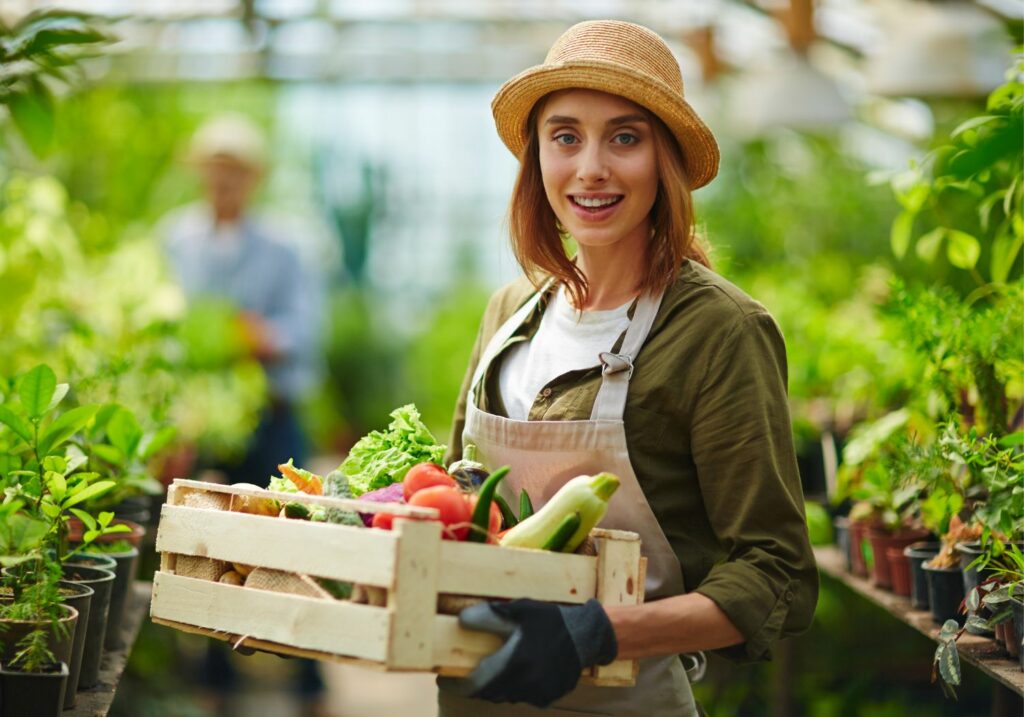 One of the easiest and lowest entry barrier job for those who love to travel is seasonal farm work. You need no experience, no formal education or degree and while they are physically demanding jobs, you may find some of them peaceful in that they are repetitive and not mentally straining.
The best part?
They tend to come with good hourly wages because not a lot of people want to do them, and you usually work 5 days a week so have the weekends free to explore the area.
As you would expect, these are also easily transferrable skills and you can pick up any job within a couple of days so you could be picking strawberries in England today and grapes in New Zealand tomorrow.
Salaries: Seasonal harvest workers can earn between AU$25 and $AU35 per hour in Australia, more if the job is more demanding
Requirements: These jobs don't require any formal education or certification but you do need physical stamina and, in some cases, strength to carry out the job, which is why they tend to attract students, backpackers and younger people looking for a summer job or a job to take during their gap year. But I have also met many people who have made a full career of seasonal farm jobs and work only a few months intensely, and then take the rest of the year to travel.
How to get a job as a seasonal worker: Decide what country you want to focus on and get on to Google to find portals for job postings. In places where these are common, like Australia or New Zealand, there are specific websites where seasonal jobs are listed.
Useful resources to find seasonal jobs
Check out World Wide Opportunities on Organic Farms (WWOOF) which is an organization listing opportunities to work on organic farms around the world. The emphasis here is on learning farming work, not just on free accommodation, money or work per se. Each country has its local website so you will have to sign up for each individually and while there is a free entry level account, you'll need to pay a subscription to make the most of finding opportunities.
Work in a multinational in a global position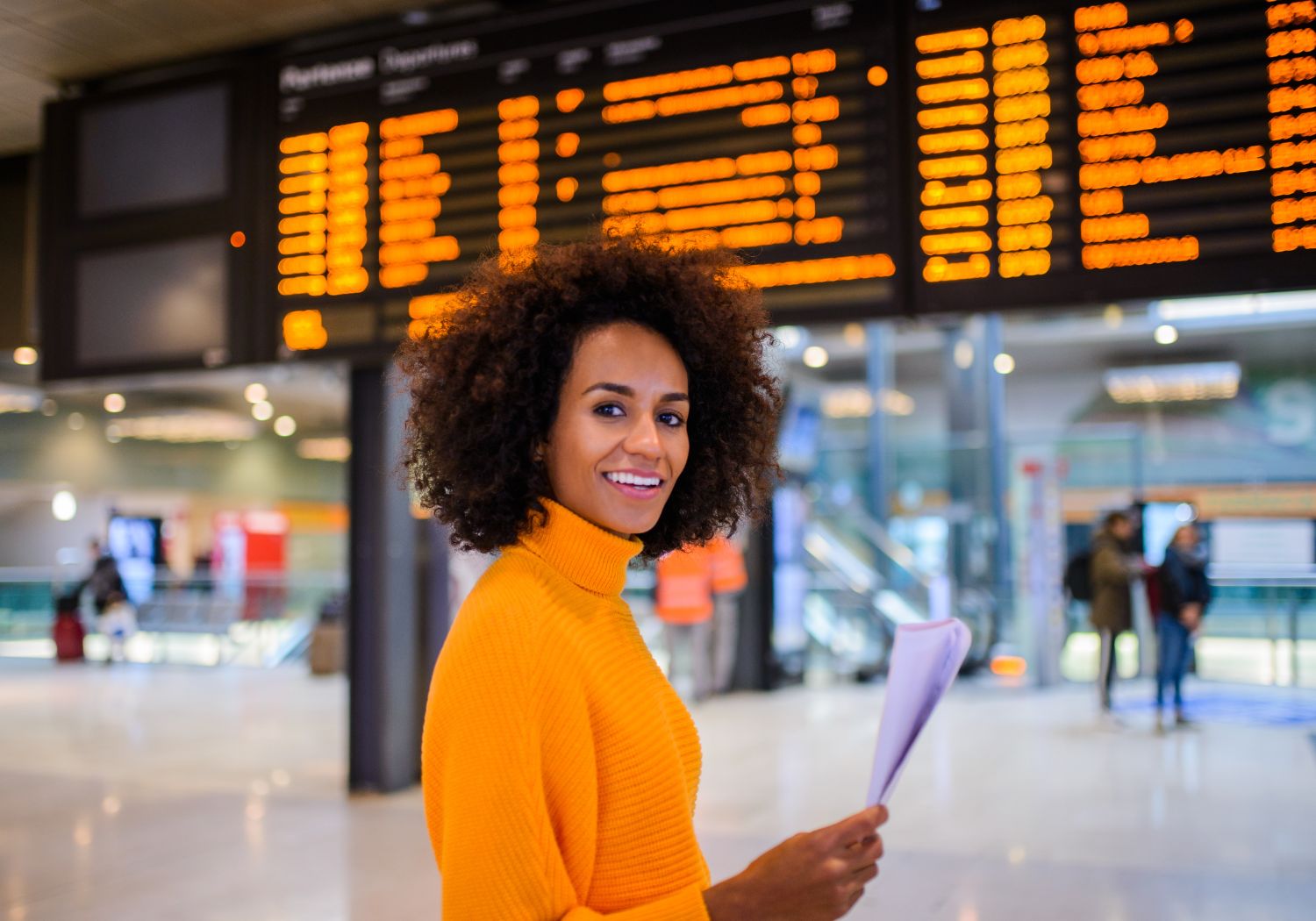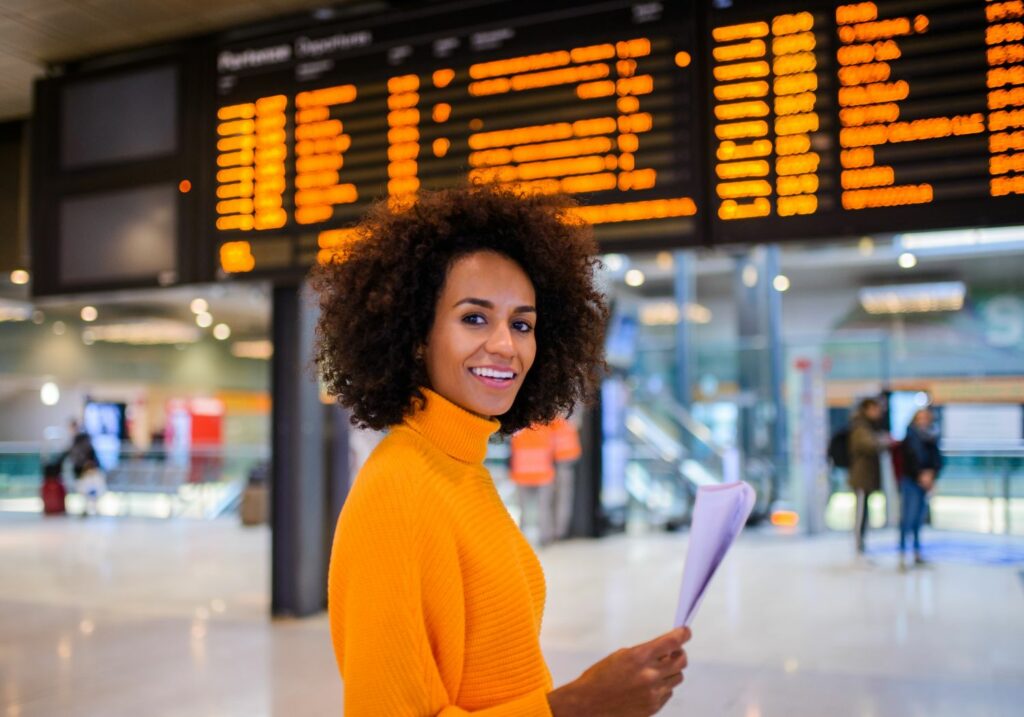 I used to travel every week for work when I was a management consultant. When I joined Google, my job didn't require weekly travel, however, it did require me to travel from time to time to meet colleague and stakeholders around Asia-Pacific and the US.
While this was less preset and more ad-hoc, I still ended up traveling at least once a month anywhere from Sydney to San Francisco. This is often the case with positions that are global in nature and which offer careers that require travel, even if that is less frequently than consultants.
To me, this is the best job for those who love to travel. Weekly travel is great but it can get tiresome, while traveling once a month for a week or maximum two is the perfect balance between a stable life and a life of travel.
Some of the largest internet and tech companies today have many positions in their global hubs (San Francisco, New York, Dublin, Singapore, Sydney) that would fall under this category.
Salaries: There are many kinds of jobs that would fall under this category so salaries can vary significantly depending on where you live and the kind of job you have.
Requirements: Most jobs in international companies will require formal education and a degree.
How to get a global role in a multinational: The key to finding a job that requires you to travel is to pick a global, or at least regional, role that will involve visiting other offices, clients, etc. During your search, you should look for jobs that specify a geographical coverage.
Musician / singer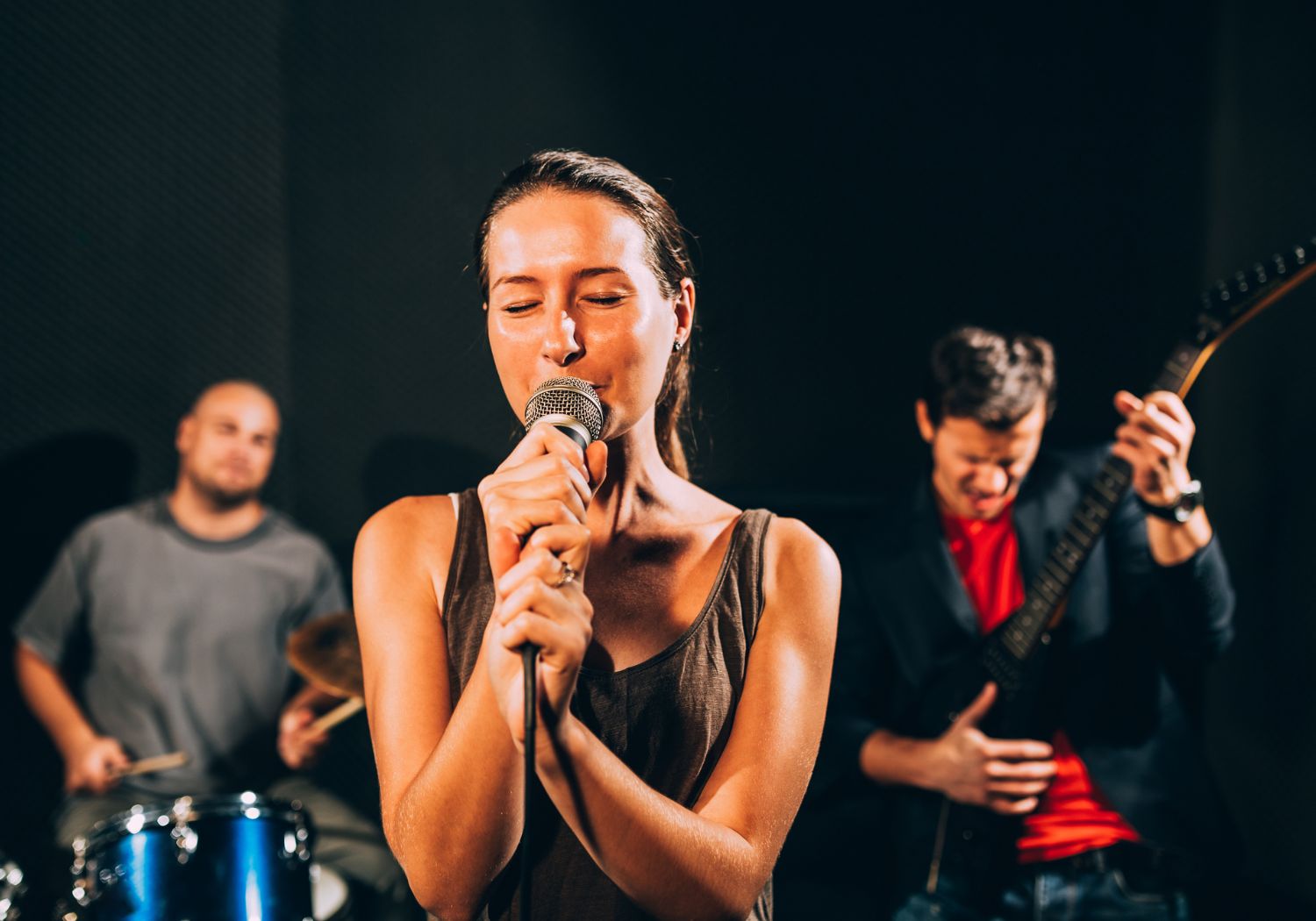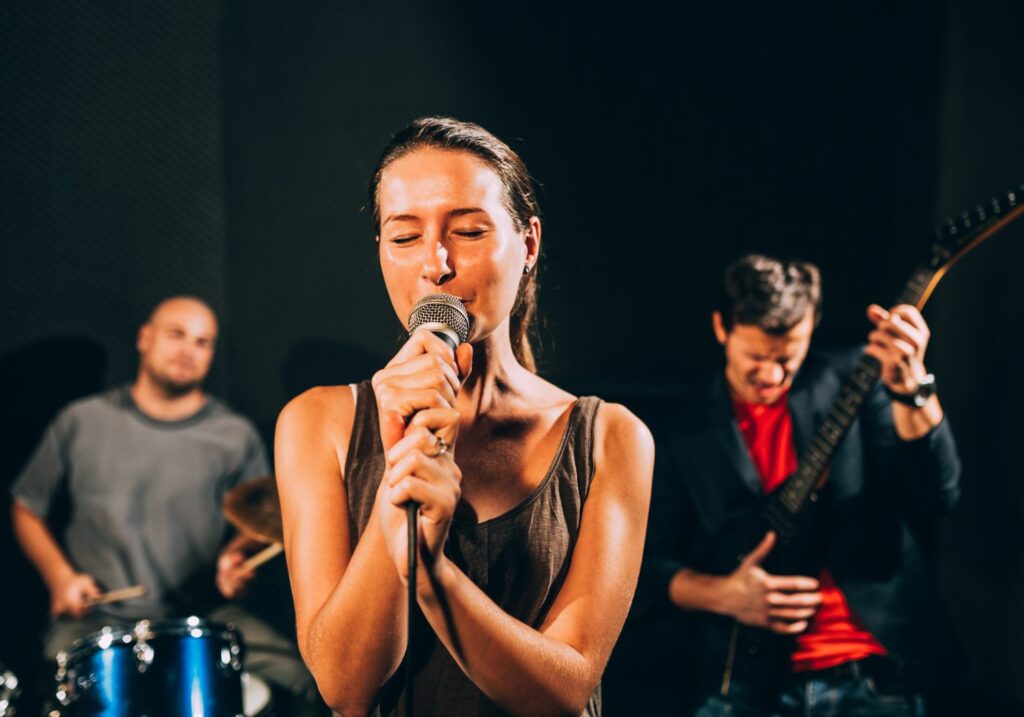 Musicians and singers that go on tour have careers that involve travel. Of course, not all musicians travel and some of them stay mostly in a studio but if you are looking to combine travel with a music career, it is certainly possible.
Additionally, musicians ad singers can easily pick up seasonal jobs as they travel by performing at local clubs, bars and venues while generating some income to continue traveling.
Salaries: Salaries vary widely depending on how famous / established you are, what kind of music / instrument you play, etc. If you are starting out, your salary could be entirely tips based.
Requirements: This is one of the jobs on this list that requires the longest training and a talent that not everyone has. If you are not musically inclined but love the music industry, you could also consider one of the many other jobs that are part of a performance, from event management to technician.
Other useful resources to become a musician / singer
Work for an International Charity or Aid Organisation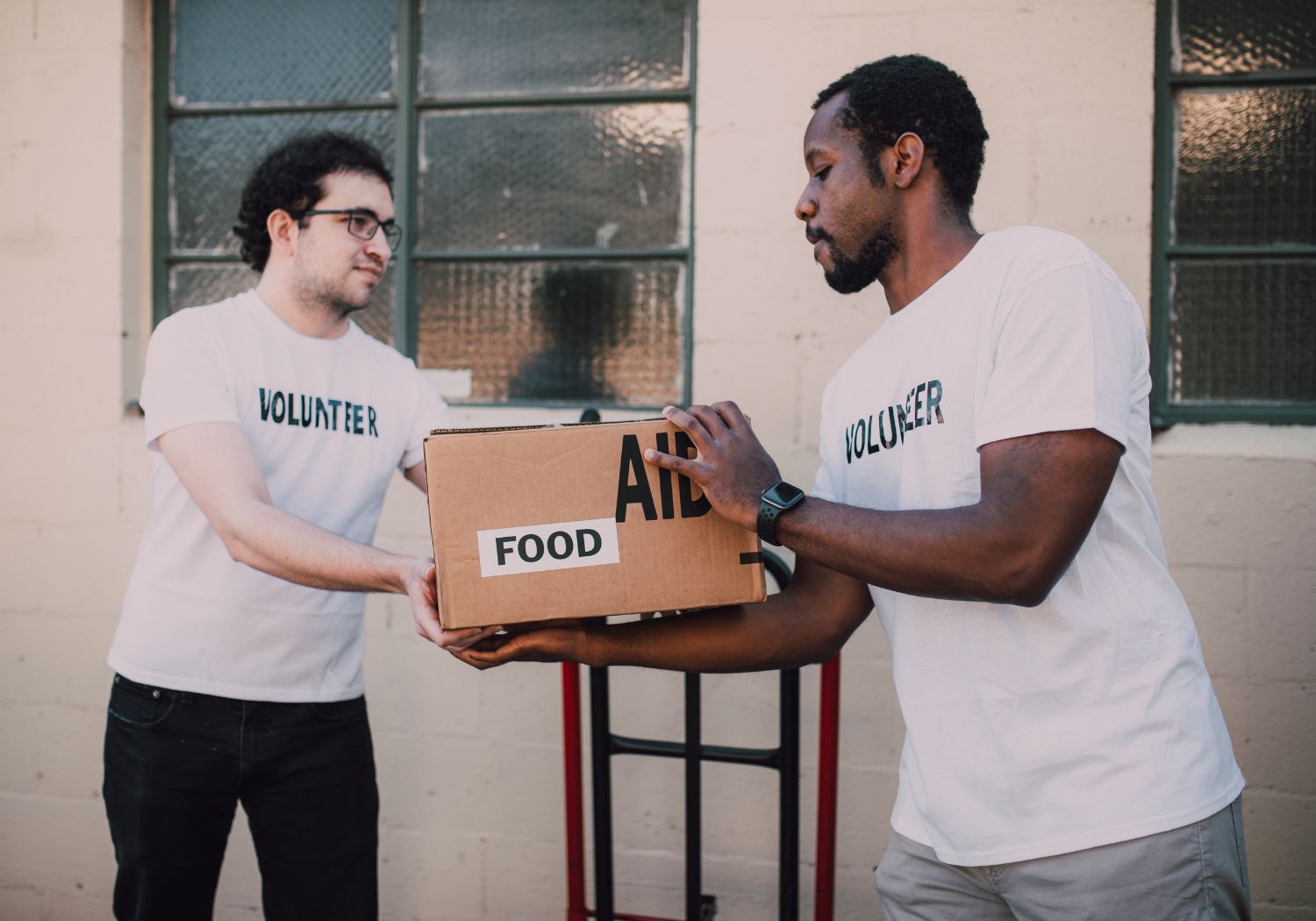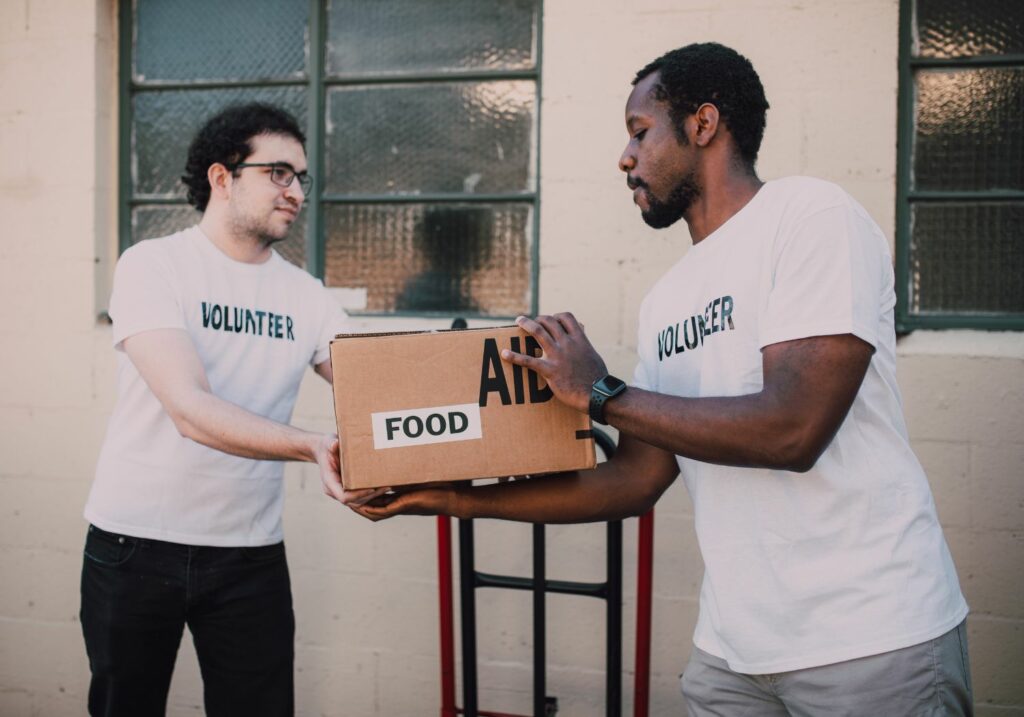 One of the most rewarding travel jobs there is is not really in the travel industry, but within the international cooperation and non-governmental world. This not only allows you to do good or respond to your calling but also to experience a country from a very different point of view than a tourist.
Working in international aid will require you to spend longer amounts of time on the ground or you could oversee several projects, traveling regularly to check progress.
Some aid jobs are unpaid and done by volunteers, whereas others are career jobs in established organizations such as the UN.
When working across Africa I met lots of people working for the UN and other international organisations on a variety of projects.
What to expect working for an international NGO
There are many different roles to be had in international aid, from project management to more administrative roles or field work, your skills and experience will determine the type of work you can do.
Salaries:

Salaries in international aid for the large organisations are generally high and there are hardship bonuses added for dangerous locations and other aspects. If you spend time on the ground in a challenging destination you will also be provided with lodging, possibly security detail, a car and a driver.
Requirements:

You will need a degree in the area of expertise required for your job. For example, if you are applying for a project manager role you will need that expertise and if you want to work as a doctor you will need to be one. If you are looking for volunteer opportunities, the roles could vary significantly and some jobs may not require any previous experience.
How to get a job in international aid:

If you are looking for a formal job, it pays to obtain a relevant university degree in the field of your choice. Applying for a job after is usually done through the organisation's job portals. Volunteering programs are offered by a range of organisations and tend to be unpaid. In some cases you might get food and lodging covered, you will almost always have to pay for your flights.
Other resources to get a job in an international NGO
Carrier with Grabr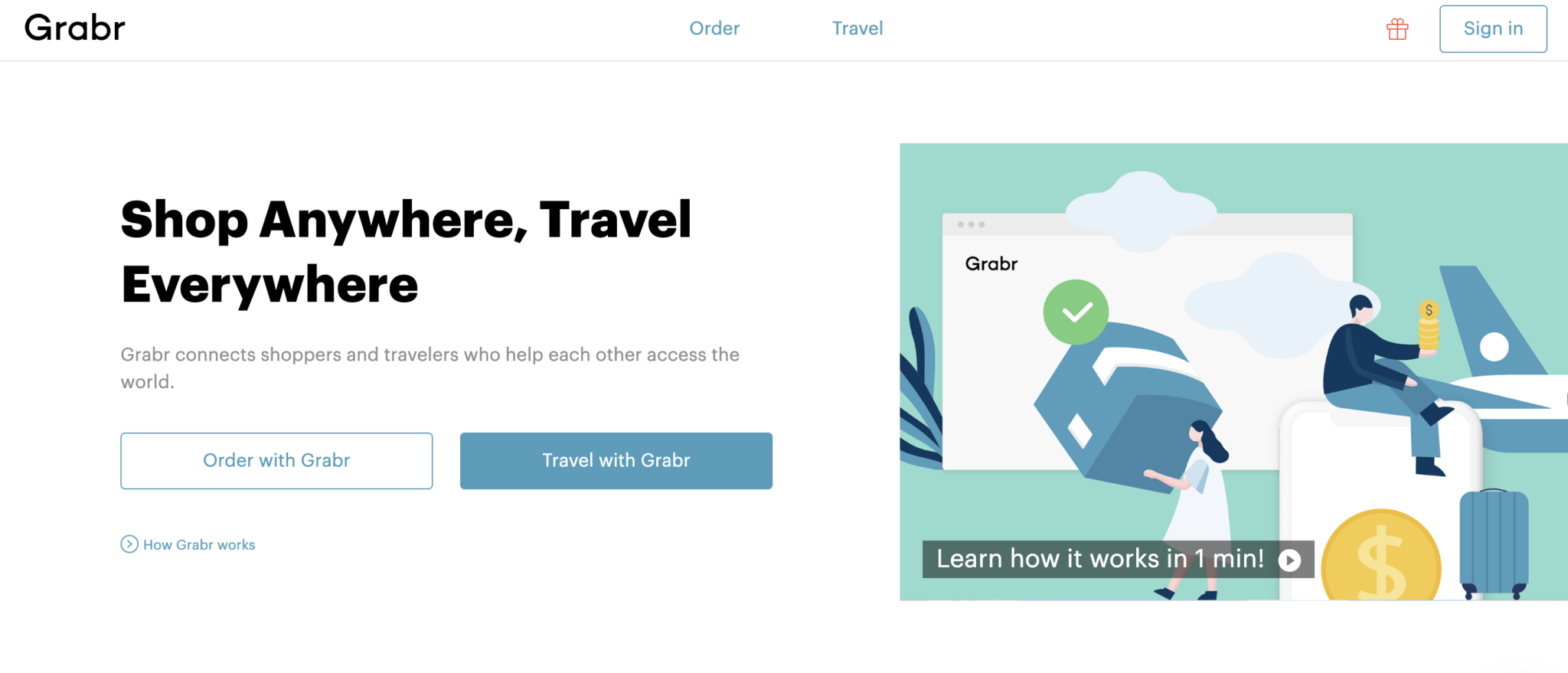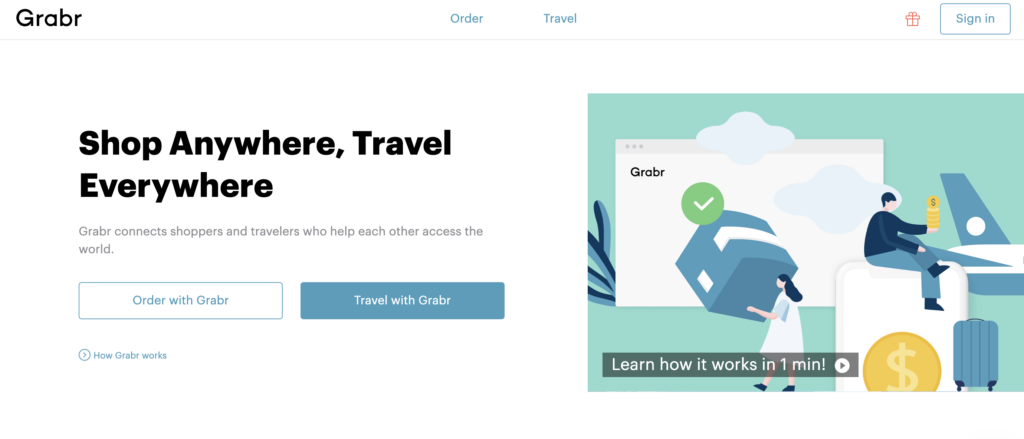 One of the coolest and out-of-the-box jobs that require traveling is becoming a carrier or delivery person for other people living at the destinations you are visiting, and who need something that doesn't exist in their country.
For example, a Spanish living in Rio de Janeiro may really want to get a specific brand of gazpacho that they don't sell in Brazil. They post their need on Grabr and you could be the person going from Spain to Brazil to bring it for them.
What to expect working as a carrier
You can browse all the requirements and see if there is any request that fits into your travel plans. You then agree on the amount to be paid by the requester, buy the item in your country and then meet the buyer at the destination.
Some of the items are small things like earphones while others can be as large as golf clubs. Obviously, the more expensive and inconvenient something is to carry the higher the fee you make. If you are traveling on a popular route, you could fulfil more than one request and even pay for the plane ticket this way.
Salaries:

Amounts paid vary significantly from $10 to a few hundred. You can clearly see the amount at stake in the request and decide if you are interested.
Requirements:

You don't need anything to do this other than some trips planned and some extra luggage space. You should make sure that it will not cost you extra to carry the item.
How to get a job as a carrier: Sign up for Grabr, it is free, and start seeing opportunities available.
Other resources on Grabr
Look at all the items that are being requested

on the site
Work in Exchange for Lodging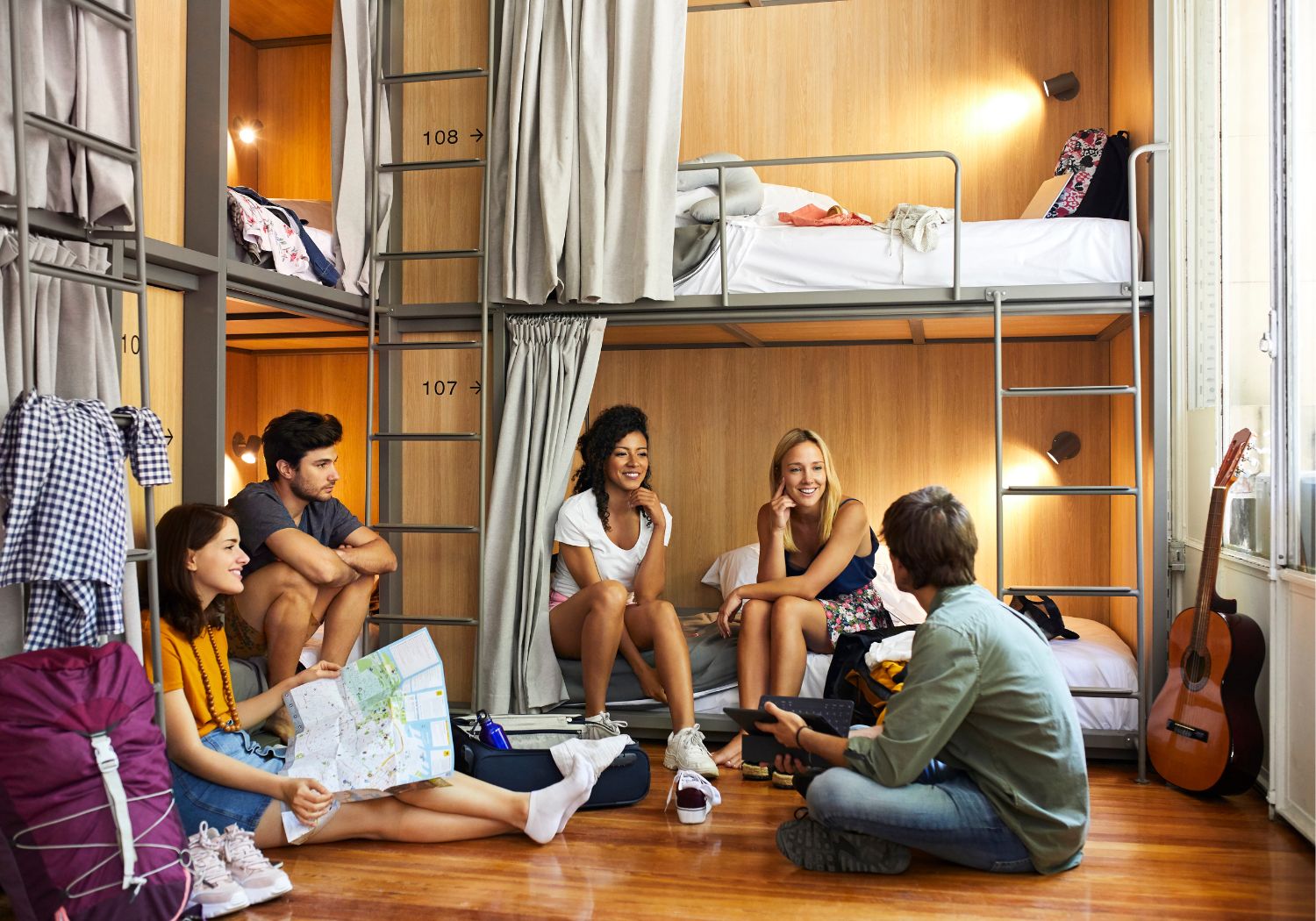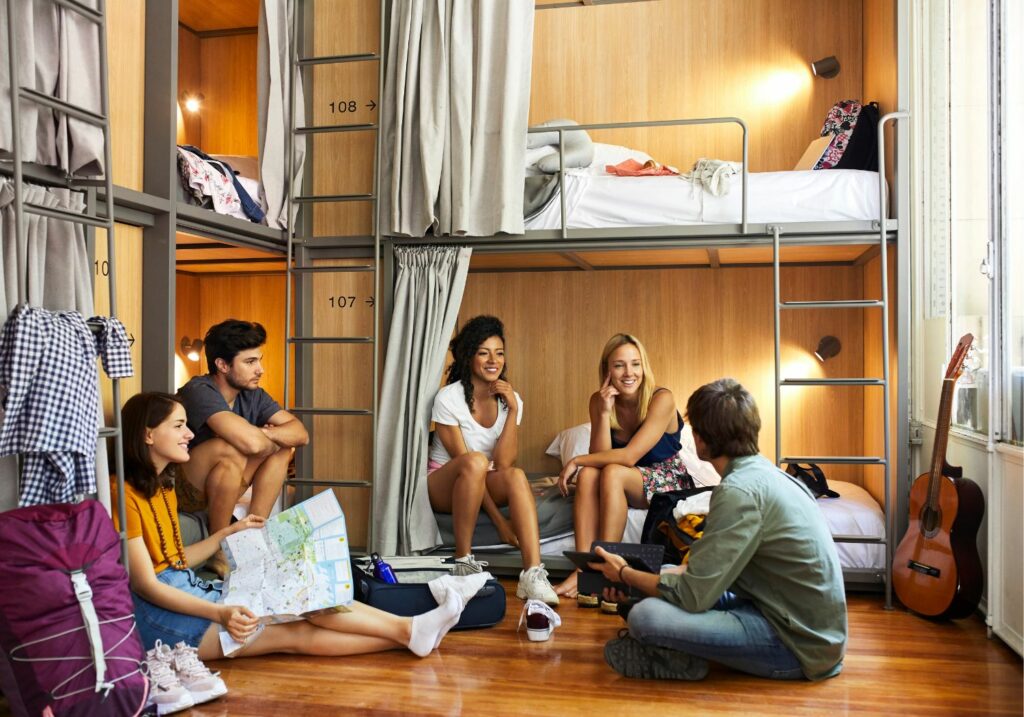 One of the best ways to discover the world is by working in different locations for an extended period of time. I should know because I have been an expat for almost 15 years and lived in 8 cities in 6 countries.
But not everyone has the ability to find a career that involves travel. This is where working in exchange for food and lodging comes in. You don't usually get any cash payments, but you do at least get accommodation and sometimes food.
You can find seasonal jobs that require some or no experience and which are generally manual (eg. fruit picking). You work for a few months in exchange for lodging and food, or even a stipend, and then travel for a few months after that.
What to know about work exchange programs
The expectations from the host can range from a couple of hours of work a day to 8 hours, to no work at all. You may have access to lodging only, lodging and food and even lodging, food and other perks like internet or yoga. Some exchanges are for simple house sitting, others expect you to take care of plants or pets. There is an incredibly wide range of opportunities available.
Salaries:

Most exchanges are in kind, meaning you don't get any payment in cash but instead get food and lodging. You should consider whether the requirements from the host are worth it for the effort requested in exchange plus whatever new skill you pick up on the way

and find other ways to generate cash.
Requirements:

Generally, there are no expectations on skills, however, if you have experience doing certain jobs, you might have leverage in finding better opportunities.

It is also important to be aware of the laws and regulations in each country as some of these volunteer jobs require a visa. Countries like Australia have strict visa rules and specific visa programs for these kinds of jobs that allow you to stay longer and work for a portion of your visa time.
Other useful resources for work exchange programs
Workaway

and WorldPackers are two of the best known portals for finding such opportunities. You can literally find any kinds of jobs on a wide range of countries there, from horse farms in Germany to fruit picking in New Zealand. Sometimes all you need to do is stay at someone's house to help them practice English or even just house sit.

HelpX

is another platform that connects hosts with volunteers.
Au Pair or a Granny Au Pair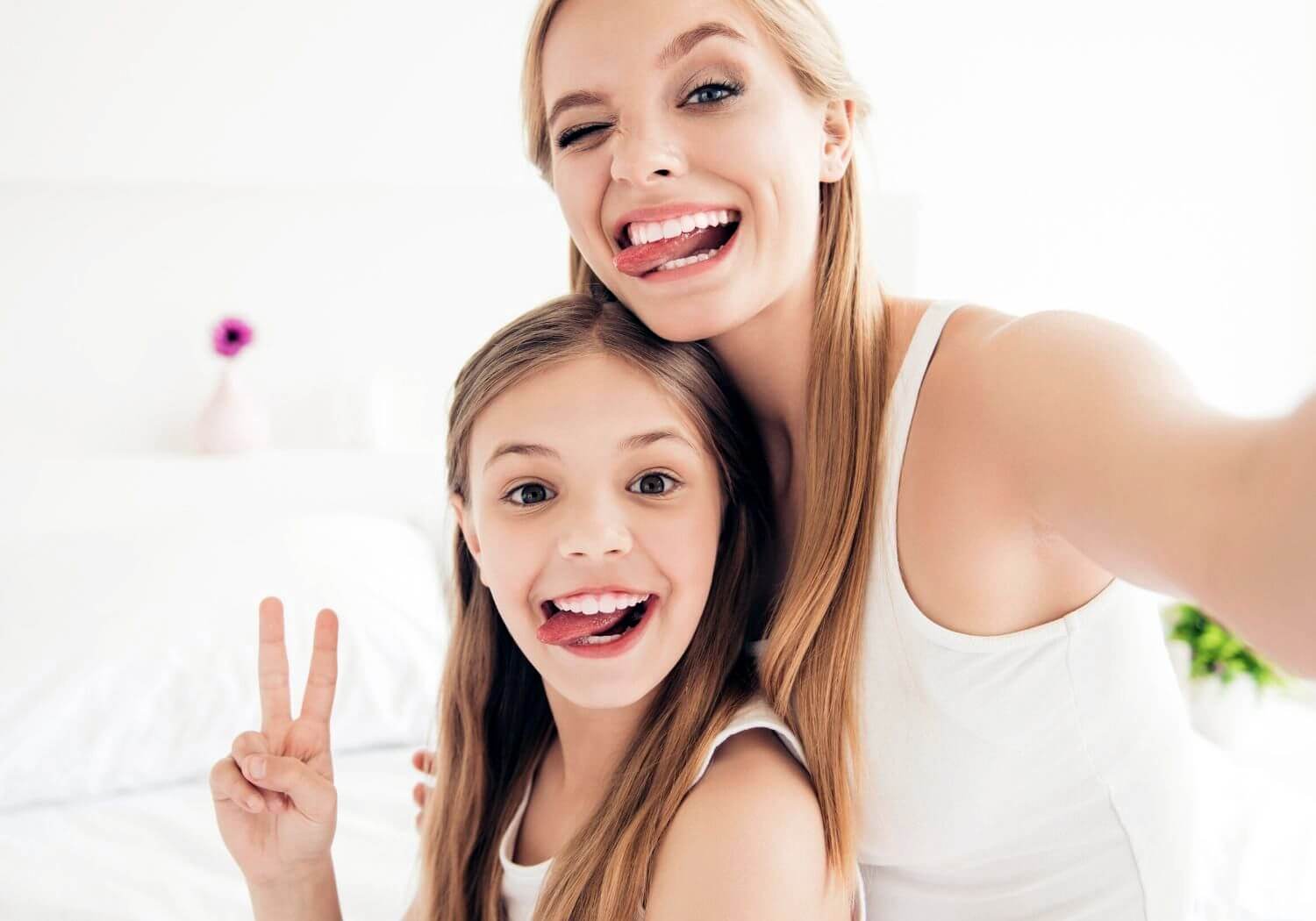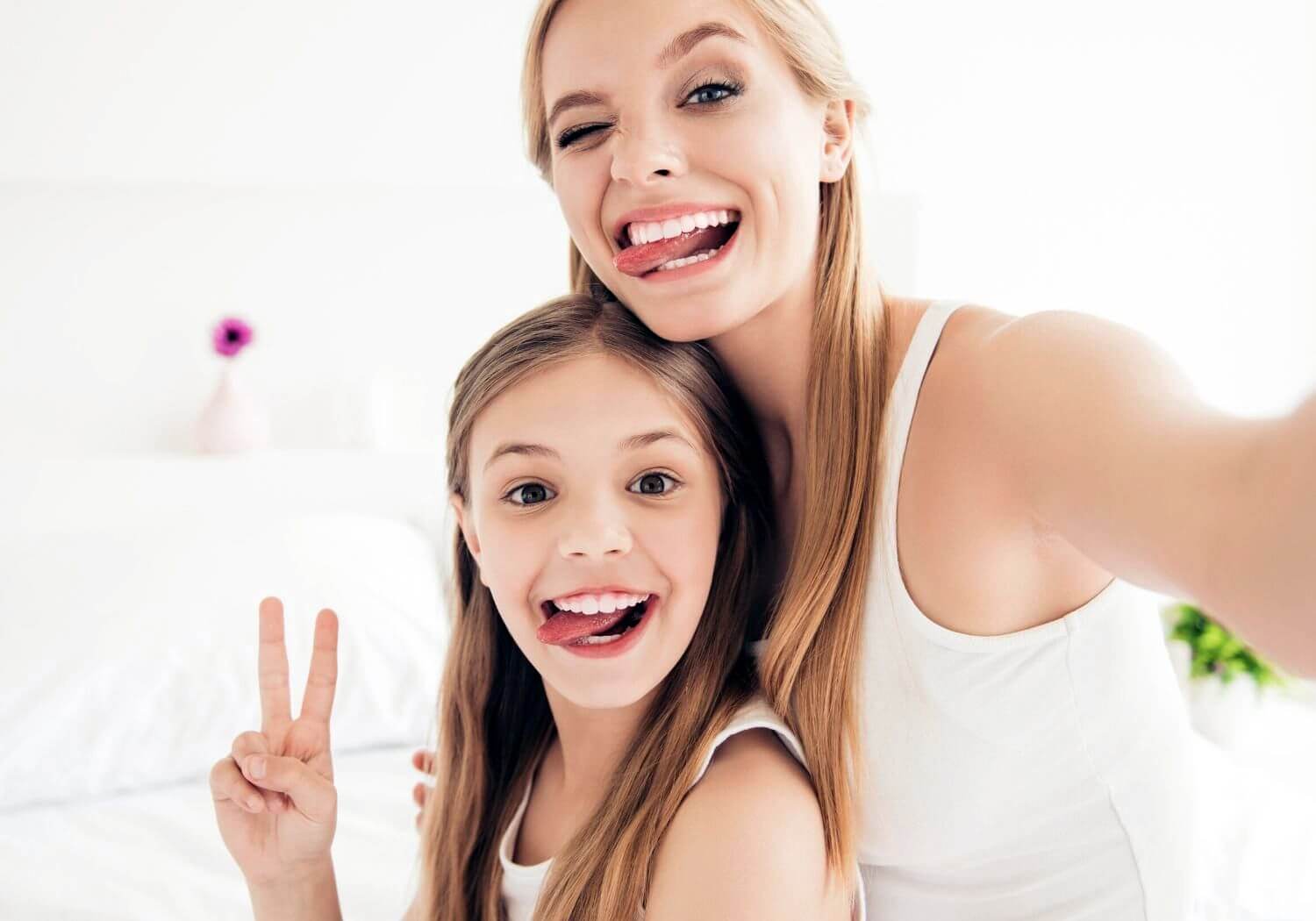 Working as an au pair is similar to working for lodging, and some au pair opportunities are listed in Workaway and other sites for no pay. However, serious au pair jobs are demanding in hours, require experience (and even formal education) and pay a small amount of pocket cash.
Working as an au pair may not involve any travel per se, as you will be expected to spend most of the time with the family (unless you travel with the family), but they are an opportunity to discover a new culture and explore the world slowly, so we consider them jobs that require travel.
If you have a degree in English or in children's education, you should consider working as a nanny instead of an au pair. Nannies have more responsibilities, will help children with their education and are trained as educators.
Usually, au pair contracts last a year because of the visas associated with au pair programs, and are targeted at people below the age of 30. If you are older and want to participate in the program, you can also consider the newer Granny au pair programs where the cultural exchange happens with older people rather than younger.
What to expect as an Au pair
As an au pair, you will be expected to help with childcare and household tasks such as cleaning and tidying up. You may also have to cook and help prepare children's meals.
The number of weekly hours you can "work" are regulated by law in most countries and range from 20 to 40 hours a week. This means you should have plenty of free time to explore the city and surroundings during your time on the ground.
Salaries:

Many au pair jobs are actually paid for in kind, with food and lodging, but pocket money, or a stipend, is often provided too. This amount varies by country and is often regulated by law. Amounts can range from 330 CAD in Canada per week to less than 300 EUR a month in Spain.
Requirements:

Depending on the country where you want to work as an au pair you will need to fulfil different requirements. Usually, a minimum of secondary education is needed, as is a basic level of English and / or other languages that the host family wants the children to learn.





You should have previous experience with children, be a people's person, be friendly and open-minded and usually young, as au pair visas tend to be granted only to those below the age of 30. Cultural exchange and language learning tend to be the reason why a family hires an au pair, so social skills are a must.





In some countries, au pair opportunities need to be arranged via an au pair agency as these are the only ones allowed to request au pair visas.
How to get a job as an au pair:

You will usually need to use an

au pair agency

to organise your trip. This makes the entire process easiest and you get guidance all the way. They will connect you with a hosting family and also help navigate the details. They will also handle your visa requirements if you have any.
Other resources:
AuPairCare

platform for those looking to au pair in the US (only open to non-US citizens).

AuPairWorld

platform with a wide range of host countries from Europe to Australia, depending on your nationality (and visa options) and the languages you speak.

AuPair.com

matching platform also helps with finding tutors, caregivers for the elderly, nannies and granny au pairs.
Massage Therapist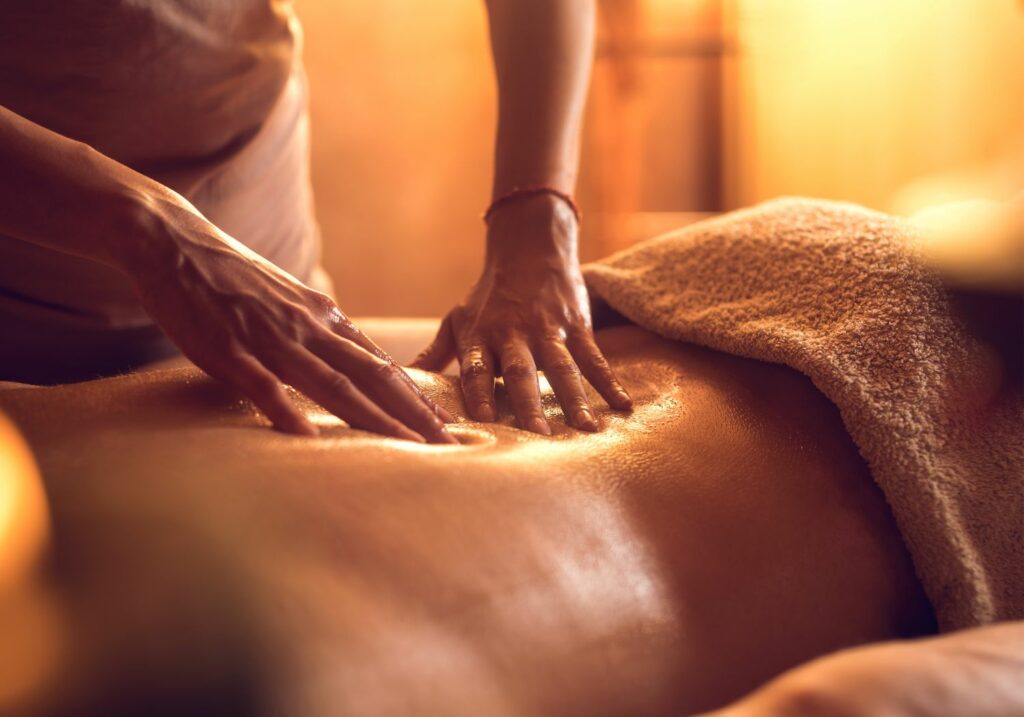 Another job which gives you transferable skills that can take you places is that of a massage therapist.
This is a job which is generally the same across the world and which is in demand in various locations and you don't need a certification that changes by country or requires legal conversions.
It is also a job that can be used in conjunction with retreats and hotels around the world with the added benefit of being almost like other travel jobs. For example, you could offer your skills at wellness resorts and retreats while spending some time at the destination.
Unlike other careers which involve travel on this list, massage therapy is a transferable skill but one which cannot be done online so it is harder to scale as ultimately, you are just selling your time.
What to expect as a massage therapist
The lifestyle associated with being a massage therapist can vary significantly from setup to setup and from one country to the next. As you work with your hands and by the hour depending on bookings, your schedule changes daily. The physical work can be tiresome and requires quite a lot of strength.
Salaries:

Paid by the hour or monthly for longer term contracts. If you work with a resort of a temporary assignment you may be able to negotiate higher rates or a commission based remuneration

.
Requirements:

You will need a recognized certificate, a formal degree or even a

license

to practice in some countries

such as the US

. In others, you can build your own online website and social media and get your own customers. Places like Bali have a wide range of massage and wellness therapies that are not necessarily provided by formal masseuses

.
How to get a job as a massage therapist:

You should first check the requirements for the location you want to work in. Some countries like the US have massage-at-home services where you can create a profile and start taking customers. This would allow you to explore the country while making some money on the side. Alternatively, you can go to the destination you want to base yourself in and drop CVs.
Other resources:
Zeel

is a massage at home platform in the US
Pet or House Sitter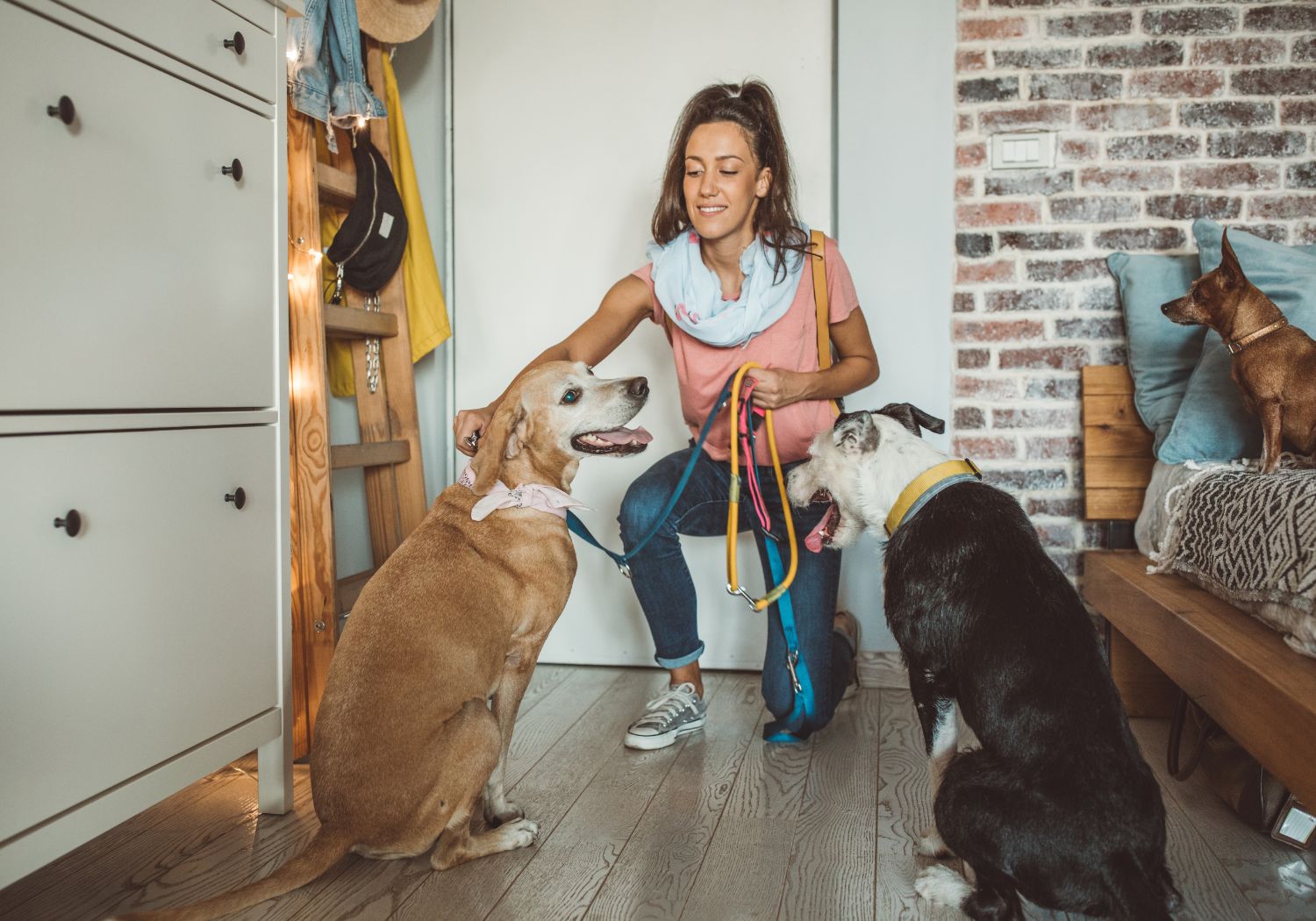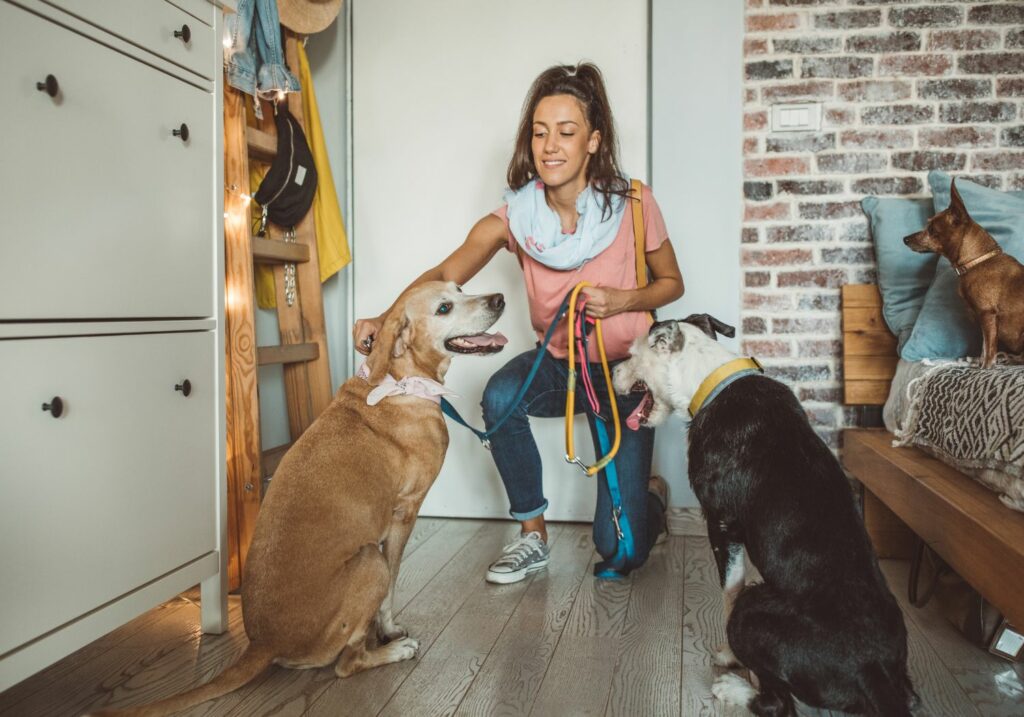 Pet or house sitting opportunities are some of the favorite travel jobs and often times are not even jobs, because they impose little requirements and are more of an exchange of lodging for taking care of a house or pet. In this case, the work being exchanged is pet sitting.
I have a lot of blogging friends who have been living rent-free for years house sitting homes when the owners are away. I also have other friends who love cats and prefer to cat sit.
The difference between a house sitting and a pet sitting arrangement is usually the expectations on tasks and the duration.
A house sitting contract is usually for a second residence an owner might not visit in the off season whereas pet sitting is usually done in the main residence and for a shorter period of time when the owner is on holidays.
House sitting arrangements are usually unpaid, although your utilities are free and you might have a vehicle at your disposal too, while pet sitting stints can include a payment, especially if there are more than one pet or if they are particularly demanding or difficult to deal with (eg. 5 crazy cats that all need to be hand fed daily at different times, or dogs that need to be walked several times a day).
In some cases, a pet sitting stay can pay $100 a day making it a very lucrative business. Some of them do not even require you to live in the house but only to visit the animals during the day, in which case you could take more than one pet sitting contract at the same time.
What to expect from house / pet sitting jobs:
Each pet or house sitting job will be different and you will have to negotiate each exchange individually.
Most house sitting agreements require little other than keeping the house clean and tidy as you would with your own, others might require you to do some light gardening.
Pet sittings can be time consuming or difficult (eg. if there is an animal that wakes you in the middle of the night or which needs to be walked or cleaned often or which is sick and requires extra care) so you should be clear on expectations upfront.
House sitting assignments usually last a few months whereas pet sitting can sometimes be arranged for as short as just a few days.
Salaries:

The salary you may earn from house or pet sitting will depend on supply and demand. If the owner has high expectations and demands it is likely they will offer payment, if the offer is coveted, it is likely it will be given without any pay

, this is why we consider this a job that requires travel but most likely, you will need another job to generate cash because this is only a way to save on living expenses.
Requirements:

There are no real requirements for either house or pet sitting but experience makes it easier to get an assignment. If you will be taking care of a pet you should have experience with that. The better your online profile on the house/pet sitting platform the higher the chances for getting an assignment.





Make sure you look responsible and get references from any home or pet owner you work with, you can even start with friends and family to build experience and a resume.
How to get a job as a house/pet sitter:

Start by creating a profile in several of the house and pet sitting apps and try to take short assignments or those that are near your area

or in

less popular or wanted destinations to build experience. Some of these platforms are global and provide great opportunities to travel.
Other resources:
Nomador

, particularly focused on pet sitting.

TrustedHouseSitters

is one of the longest running and best known sites and it is the one used the most by those who do this full time.
Do you know of any other careers of jobs that require you to travel? Add them in the comments and we will include them in the next update.