There's a lot of advice out there about staying safe while traveling, from taking precautions at the airport, to using public transport, or actually wandering around. But after an incredible day of exploring, we often get back to the hotel, kick our feet up, and let our guard down.
And I totally get it – you're on vacation, and the last thing you want to do is worry about hotel security. But hotel stays carry an inherent level of risk, and everything from break-ins, to fires, to bed bugs, and terrorist attacks could potentially affect you.
While it's not worth becoming too paranoid about some of these, after-all you're much more likely to be killed by a vending machine than a terrorist, it's definitely in your best interest to take a few precautions to protect against common hotel risks.
Research Accommodation Before Booking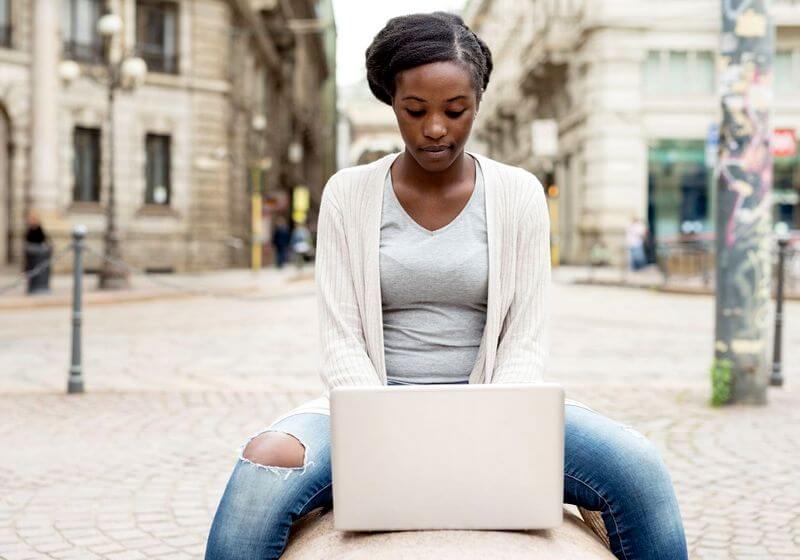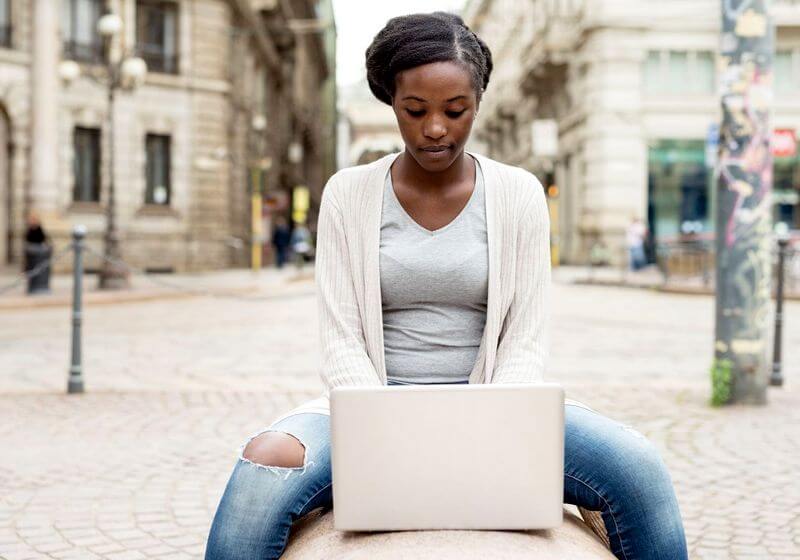 Whether you're staying in a hotel, an Airbnb, or staying with strangers, it's important to keep safety in mind before you make a booking.
Research your accommodation and pay close attention to things like the property's security measures, whether the desk is staffed 24 hours, if there are surveillance cameras, or whether you have to have a key to access guest floors.
One of your biggest considerations should be location. For instance, are you staying in an upscale neighbourhood, or a seedy commercial district? Is it a safe area to walk around after dark; are there any services nearby, like a police station or embassy?
You can easily find neighbourhood information online, or by looking at recent hotel reviews on sites like TripAdvisor. Google Street View is a great resource for checking out a neighbourhood and seeing what it actually looks like. Keep an eye out for any mention of safety concerns when reading reviews.
Request a Room on a High Floor
Rooms on the ground floor are the easiest target for robberies, so requesting a higher floor makes you less likely to have your belongings stolen.
Many safety experts recommend rooms on the fourth – sixth floors, as these are high enough to be difficult to break into, but not so high that a fire truck ladder can't reach them.
If fire safety is a concern, you can also request rooms that are close to the stairwell. But try to avoid rooms near vending or ice machines, as these offer criminals a great place to loiter.
If you're staying in a motel where your room opens directly to the outside (as opposed to a hallway), try to aim for a room which overlooks an interior courtyard instead of a car park. If you're staying at an Airbnb, try and find one with adequate security.
Stay With Your Luggage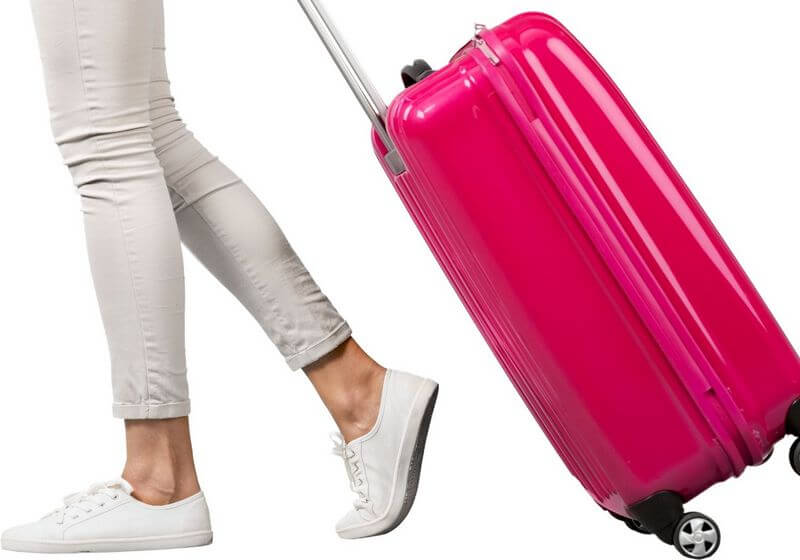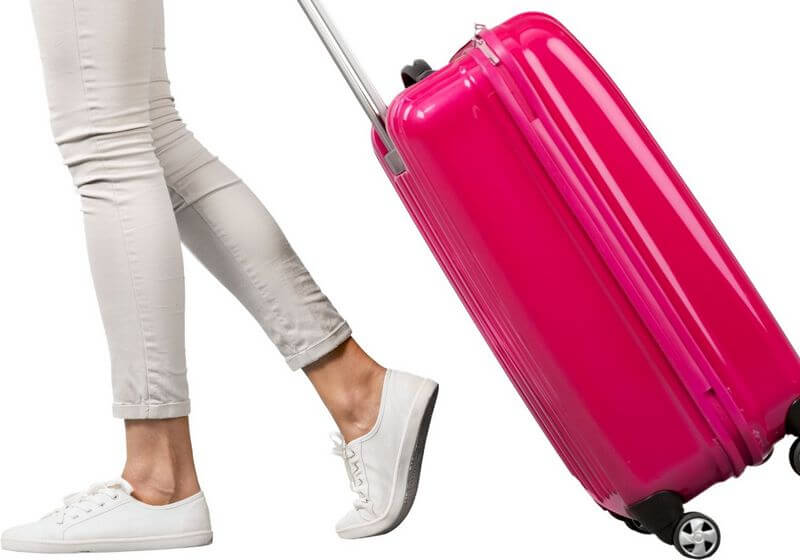 How many times have we heard airport security barking instructions not to leave our luggage unattended? The same logic applies to hotels.
As soon as you walk into a hotel lobby ahead of your luggage, it has the potential to be snatched. Don't wait for the valet to bring your bags to your room, take it yourself, and either check-in while someone else is watching the bags, or keep them in front of your feet at reception. If you're checking into an Airbnb, or apartment, don't leave your bags unattended in the street.
Case in point – last year a Channel Nine TV show was robbed of more than $100,000 worth of video equipment while they checked into their Bali hotel.
"They put their gear down and walked up to the reception desk and in the space of four seconds these guys who had followed them from the airport swooped in, picked up the gear, and took off".
Lock Your Valuables in the Hotel Safe
Protect your valuables by using the hotel safe. Travelers are divided on whether you should leave your passport in the hotel room, or always carry it on your person, but if you decide to leave it behind, make sure it's secure, along with electronics, important travel documents, and anything else of value, in the in-room safe.
That being said, hotel safes are usually hidden inside the closet and out of sight when you're packing up at the end of a stay, so make sure you don't forget to retrieve your things.
Traveling with a lock for your suitcase is a good alternative if you have valuables which are too big for the safe (like a laptop or camera lens), and from personal experience, make sure you don't forget your self-created passcode.
You should also check that the safe is actually safe before you use it; some hotels don't change the default unlock code, which is there as an override if you forget the code. For most hotel safes this is 000000 or 123456 – not exactly an original passcode! Some hotels will also have safety deposit boxes where you can hold your valuables.
Keep Your Door Locked at All Times
It's important to keep your door locked at all times, even when you're inside the room. This includes any deadbolts, security chains or swinging metal security locks which make it impossible for someone to break into your room.
You should never prop your door open, no matter how briefly, and if someone comes to your door claiming to be hotel staff when you're not expecting it, quickly call the front desk to make sure the visit is legitimate. The peephole is a great way to confirm someone's identity before opening the door.
A great way to deter break-ins when you're out is by leaving the TV or radio on, and hanging the "Do Not Disturb" sign on the door; both of these tricks deter thieves by giving the impression that you're still there.
Hotels which have modern electronic guest room locks are generally safer than those which operate off a traditional key. The key cards for these locks are automatically wiped at the end of each stay, so there's very little chance of someone having a duplicate key. If you lose or misplace your key, ask the front desk for a new one straight away.
Check for Bed Bugs
Before unpacking your luggage and jumping onto the hotel bed, check your room carefully to avoid bed bugs. Look out for tiny brown bugs that are similar to cockroaches. When you squish them, they emit a pungent smell and appear reddish.
Inspect the corners of your bed and the edges of your mattress before settling in. You can also examine the carpets and curtains for bed bugs. If you find them, request another room on a different floor, or check into a different hotel.
Avoid keeping your bags on the floor, as placing luggage directly on the ground allows bed bugs traveling from other rooms to access your luggage more easily. You should use the suitcase stand if your hotel provides one.
Don't Give Out Personal Information Over the Phone
One of the most recent hotel scams is to call the hotel and asked to be put through to a specific room. When your phone rings, it looks like the call is coming from within the hotel, because the front desk has forwarded the call.
A scammer will then imitate the receptionist and say that they require you to confirm your credit card details again. This is a particularly effective scam, which has seen thousands of travelers become a victim of fraud.
Never give out any personal information over the phone. If you're asked to re-confirm your credit cards details, hang up the phone, and call reception directly to confirm it. Then visit the lobby in person.
What are your hotel safety tips for solo female travelers? We would love to hear them!